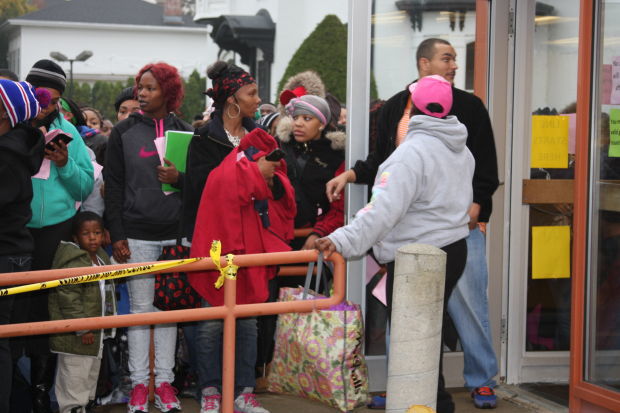 RACINE COUNTY — The Housing Authority of Racine County is planning to re-open applications for its Section 8 Housing Choice Voucher wait list in February.
Applications will begin to be accepted at 8 a.m. on Feb. 17. Applicants are requested to apply online via WaitListCheck.com or rcha.org.
This is the first time the HARC will be accepting applications since August 2018, when 5,093 people applied.
Those who are elderly and disable who may need help filling out their application on the 17th, are asked to contact the Housing Authority of Racine County before Feb. 7 by calling 262-636-3405 or emailing ilove@rcha.org. The Racine Public Library, 75 Seventh St., also has computers available to fill out applications.
There is no specified ending date or time for the application window. The Housing Authority will stop accepting applications after 1,500 have been received.
You have free articles remaining.
The 2018 application window went considerably more smoothly than the previous go-around. Approximately 2,800 applied in 2014, but they had to do it in person instead of online. When hundreds of people lined up, overwhelming HRAC staff, police ended up responding to the office, 837 Main St., to maintain order.
Recipients of a voucher must be considered low-income by the federal government. The voucher allows recipients to pay about 30% of their monthly rent with the federal Department of Housing and Urban Development covering the rest.
The HARC has changed a few of its policies in recent years to better help people in need in Racine County.
Last spring, the Housing Authority restructured how names were picked off the wait list. People who were actually living and/or working in Racine County, rather than anyone in the U.S. The last time housing voucher applications were accepted, more than a third of applicants came from out of state.
Special report: Evicted in Racine
An in-depth series examining evictions in Racine County.