RACINE COUNTY — A man in his 70s from Racine County has died from complications related to COVID-19. It marks the first death caused by the novel coronavirus in the county amid more than 5,400 deaths nationwide.
There have been 46 confirmed cases of COVID-19 in Racine County, with 1,916 confirmed statewide, although Central Racine County Health Department Health Officer Margaret Gesner warned Friday that "the actual number of cases is much higher."
"We are so saddened by this death and our heartfelt condolences go out to the family, friends, and community," Gesner said in a statement Friday. "Our Health Department continues to work tirelessly and employ all possible resources to mitigate the spread of the COVID-19 virus and its impact on our community."
Racine County Executive Jonathan Delagrave added: "Today is a heartbreaking day for all of Racine County. We send our deepest condolences to his family members and friends, and our hearts are with all those who are battling this extremely dangerous disease."
Many people who have COVID-19 do not exhibit symptoms and only about 25% need to be hospitalized, which is why Racine County has again reminded people to follow the Safer at Home order and practice social distancing.
For young people, especially children, the chance of death from COVID-19 is less than 1%, but for those between the ages of 65 and 74 the death rate could be as high as 5%. For those over 85, the death rate is between 10% and 27%, according to the federal Centers for Disease Control and Prevention.
Statewide numbers
At 2 p.m. Friday, the state reported that 37 people had died in Wisconsin. Soon after, the county released information about the death here, bringing the total to 38 deaths in the state.
According to new data, there are a total of 1,916 confirmed COVID-19 cases in Wisconsin — an increase of 186 from the 1,730 reported on Thursday.
Friday marked the ninth consecutive day in which the number of statewide confirmed cases increased by at least 100.
As of 2 p.m. Friday, 487 people in the state were hospitalized with COVID-19, about 25% of the total confirmed cases.
Elsewhere in the area, according to the DHS, the reported totals are: 81 confirmed cases in Kenosha County; 15 in Walworth County; 133 in Waukesha County and 955 in Milwaukee County.
Of the 46 cases reported Friday, 20 are in the City of Racine Health Department's jurisdiction (which includes Elmwood Park and Wind Point), and the other 26 are elsewhere in the county.
Court changes
The Racine County Circuit Court system has made many changes amid the COVID-19 pandemic. One of the recent changes includes the way that initial court appearances are being handled.
Typically, the Racine County District Attorney's Office releases a list of criminal complaints Monday through Friday. The list, which includes the names and narratives detailing recent arrests and charges, as well as upcoming initial appearances in Racine County Circuit Court, is now anticipated to be released only on Mondays and Thursdays.
The intake proceedings, which before the COVID-19 pandemic were held at 1:30 p.m. Monday through Friday in Circuit Court, are now being held on Monday and Thursday via Zoom, a video conferencing service, to reduce exposure.
The intake proceedings may be aired live on YouTube, as soon as next week.
Hazardous waste collection canceled
The Racine Wastewater Utility has canceled upcoming hazardous waste collections in April and May due to the pandemic.
Collections set for Saturdays, April 18 and May 16, at 6200 21st St., have been canceled.
Residents are encouraged to keep their unwanted household hazardous waste (such as oil paint, pesticides, pool chemicals, antifreeze, rechargeable batteries and other hazardous substances) until the next scheduled waste collection, which so far is set for 8 a.m. to 1 p.m. Saturday, June 20 at the same address.
Changes to BASD meal distribution
The Burlington Area School District announced changes to its meal assistance program, effective Monday
Adults can visit pickup locations on Mondays, Tuesdays and Thursdays from noon to 12:30 p.m. for a school week's worth of breakfast and lunch meals for their students at the following locations:
Cooper School, 249 Conkey St., Burlington, by the main entrance.
Michael's On the Lake restaurant, 3101 Eagle Road, Kansasville, in the parking lot.
Behind Burlington Fireplace & Solar, corner of Paul Street and Midwood Drive, Burlington.
Lois Fago Park, near the pavilion at the corner of Park and Robers street, Bohners Lake.
Waller School, 195 Gardner Ave., Burlington, door by the cafeteria.
Cross Lutheran Church, 126 Chapel Terrace, Burlington, parking lot near the covered entrance.
Lyons Center School, 1622 Mill St., Lyons, by the main entrance.
As in the past, there will be no charge to families for these meals. Meals primarily include white milk, chocolate milk, cereal, snack crackers, fruit, veggies and a sandwich.
These meals are for ages 18 or younger, or adults age 19 to 21 enrolled in a public or private educational program. Meals will be provided as a "Grab and Go," but participants should be aware that meals will contain perishable items and will need to be refrigerated promptly.
Since the BASD Meal Assistance program kicked off on March 17, it provided 478 meals the first week, 519 meals the second and over 600 in the past week. Demand is anticipated to grow further with these simplified distribution procedures for district families.
No dogs in county parks
Racine County issued a reminder that although county parks remain open, dogs are not allowed in county parks, per ordinances.
"This is for the safety of all visitors to parks," the release read. "We know this is a difficult time, so thank you in advance for your cooperation and doing your part to ensure parks remain accessible."
Another week in photos of life in Racine County during coronavirus
RACINE STRONG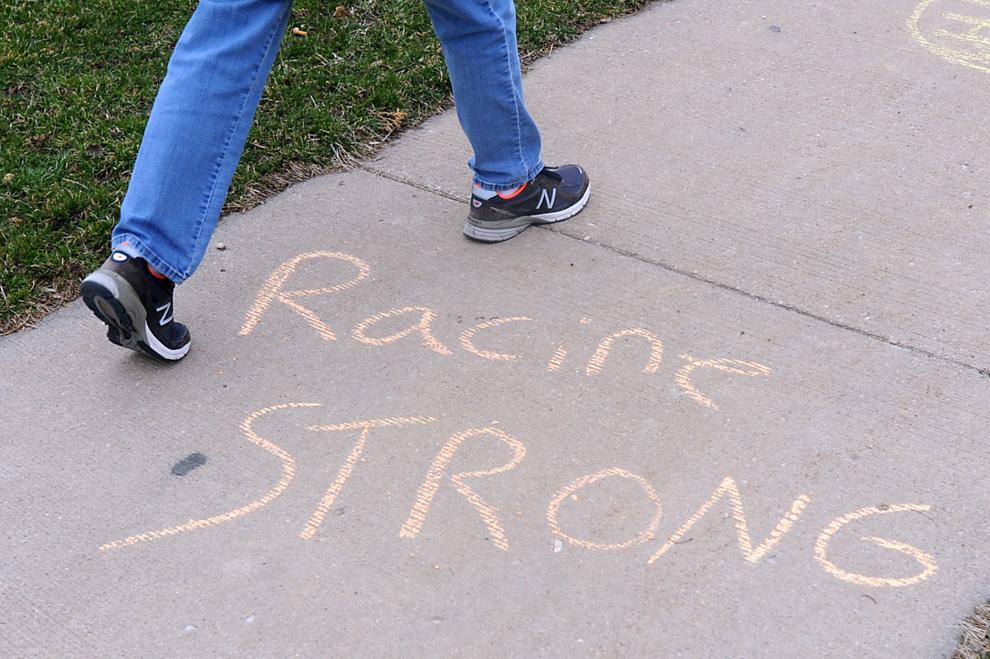 America Strong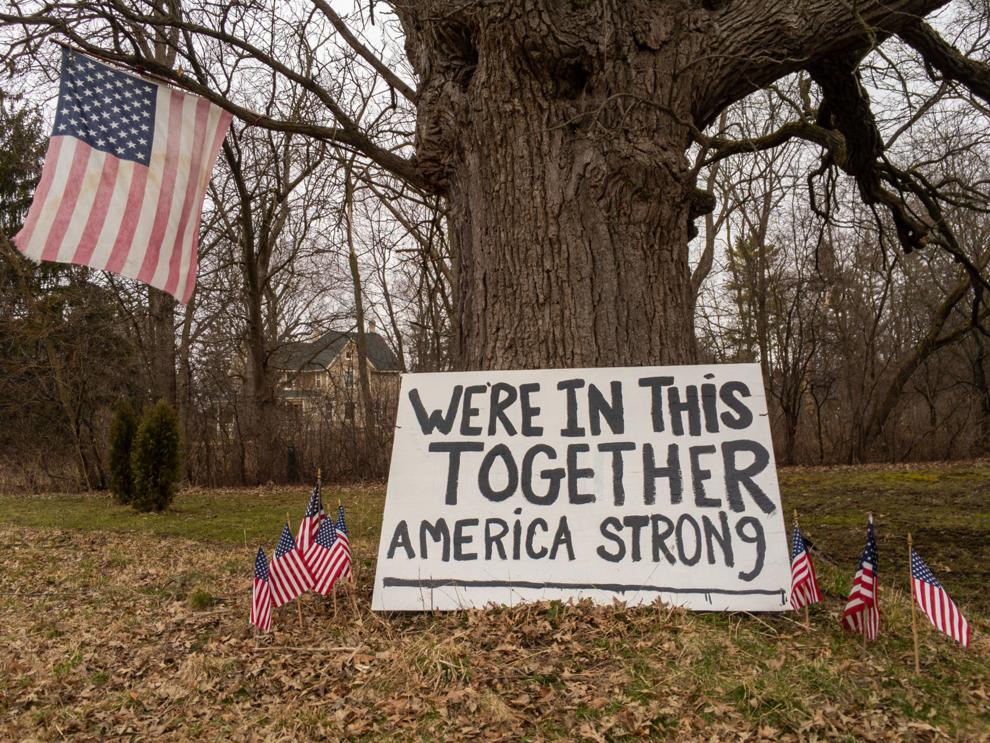 Getting some exercise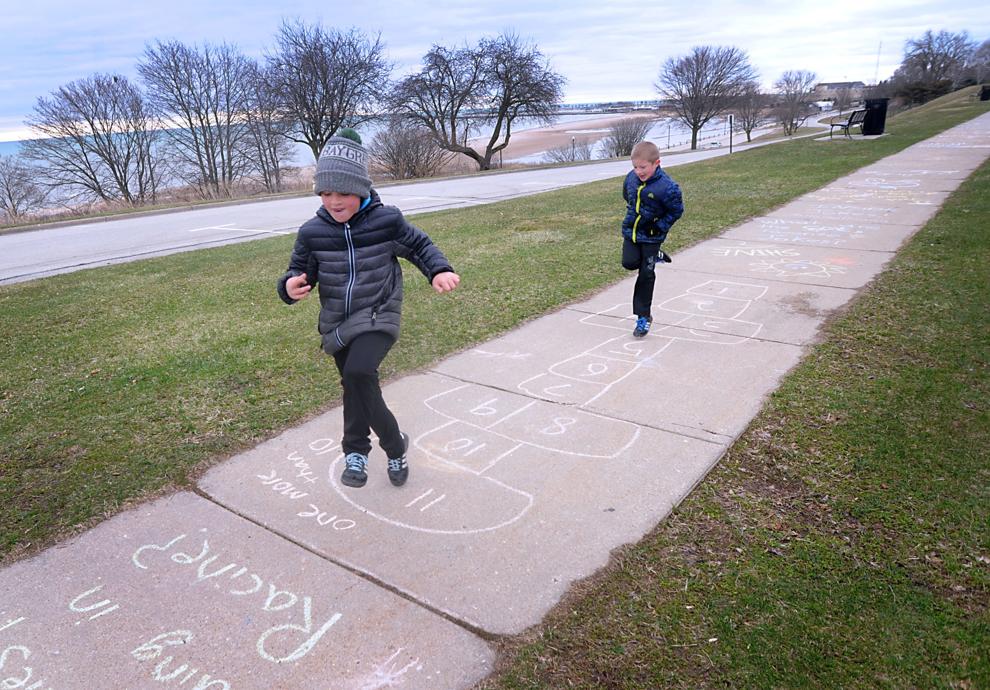 Sign of the Times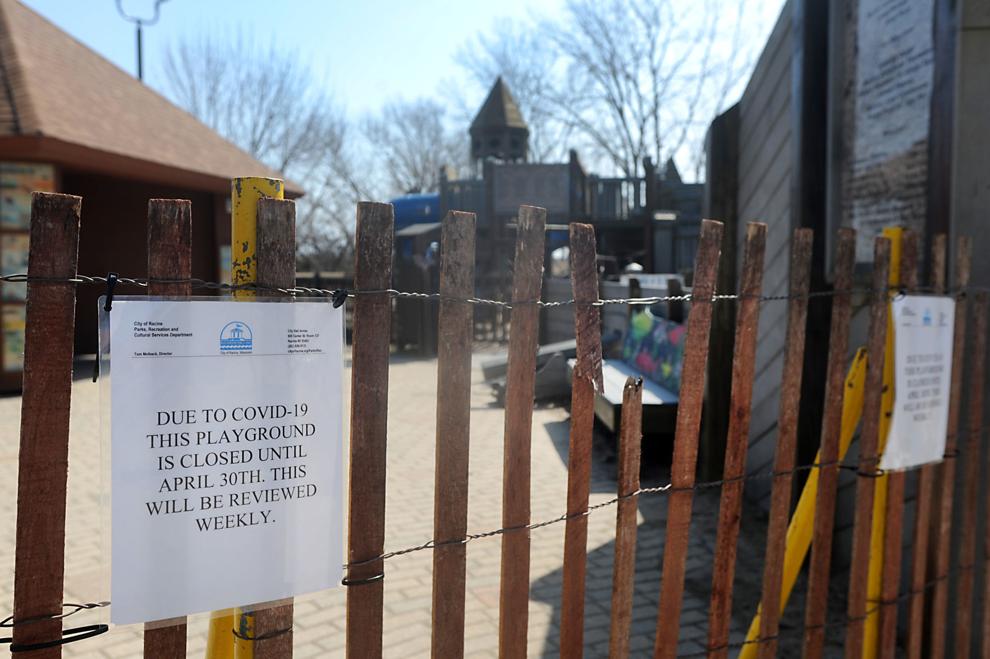 Promoting democracy in trying times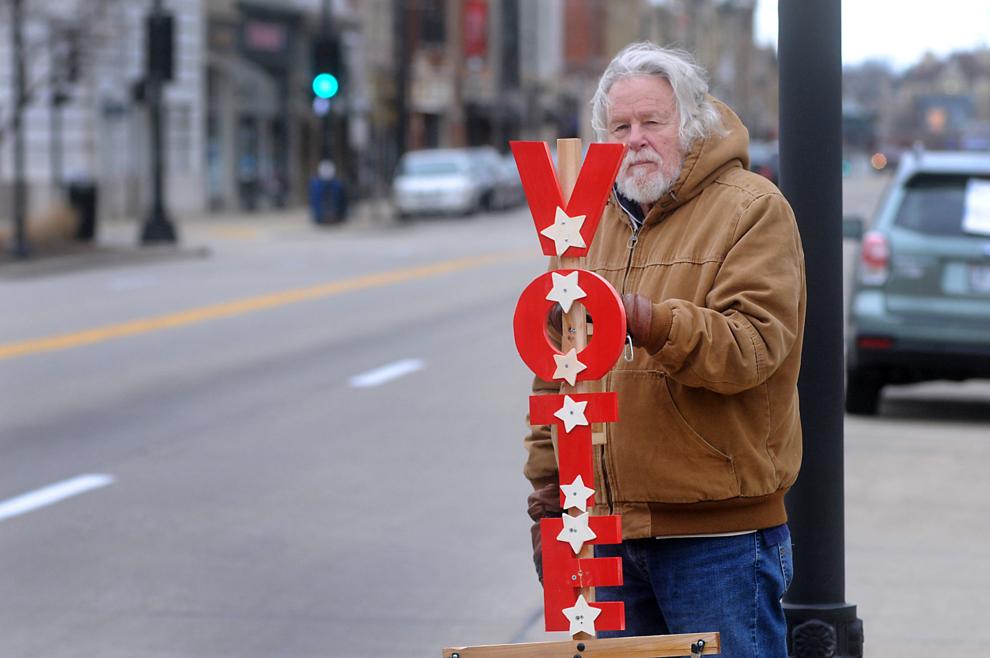 Crafty cousins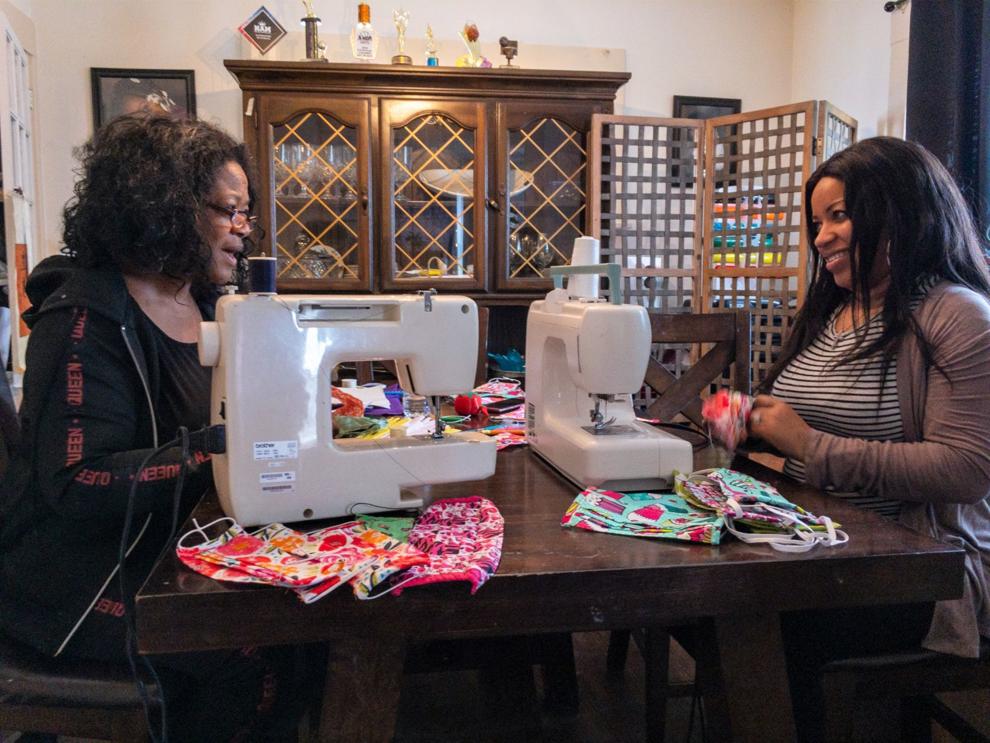 Loading up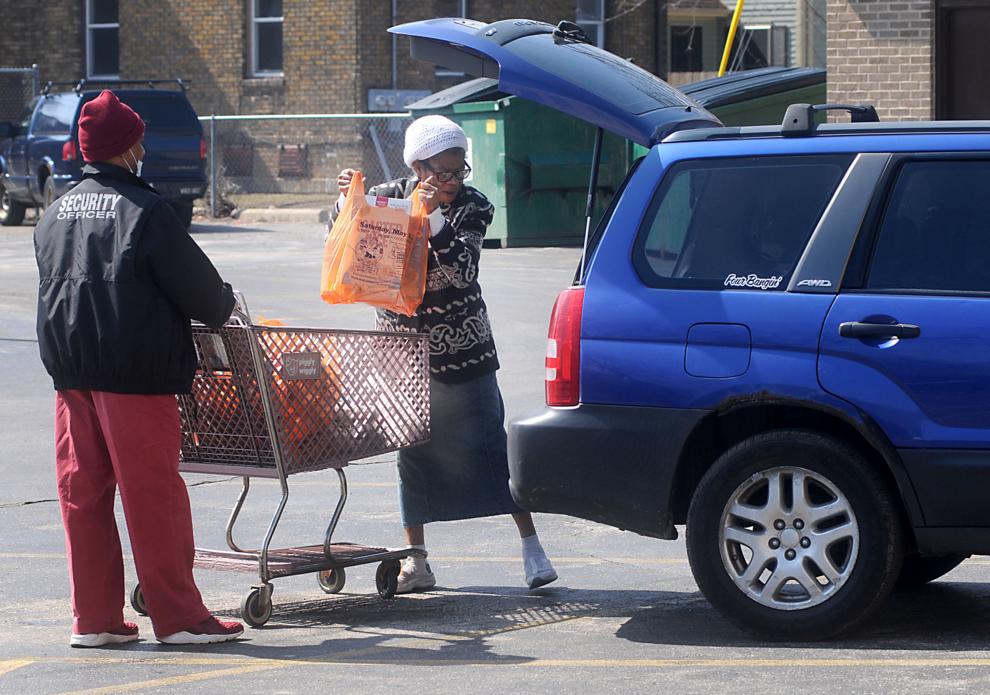 Curbside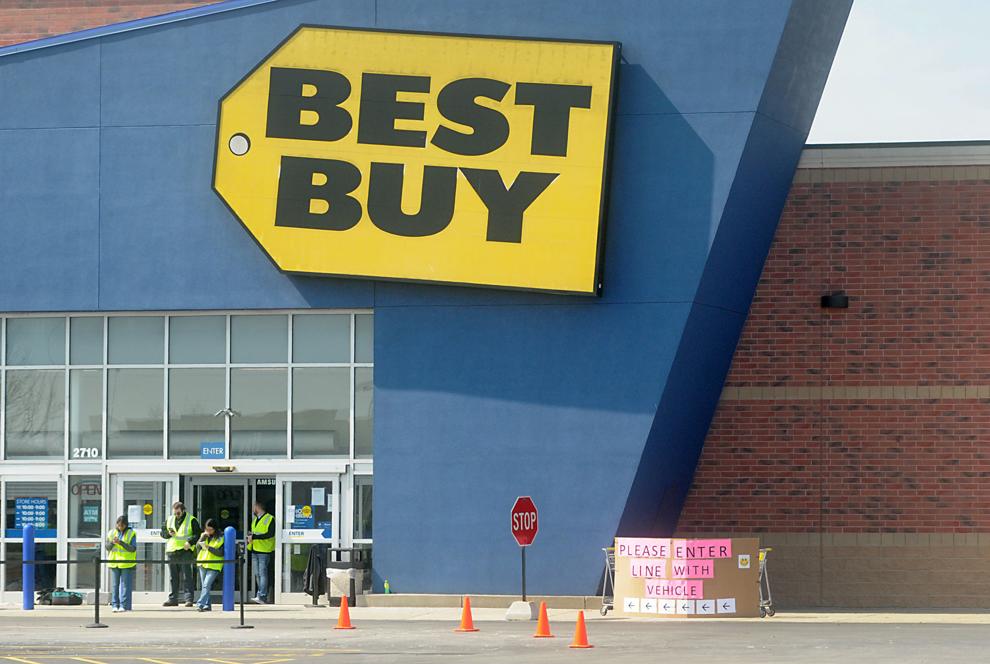 In wait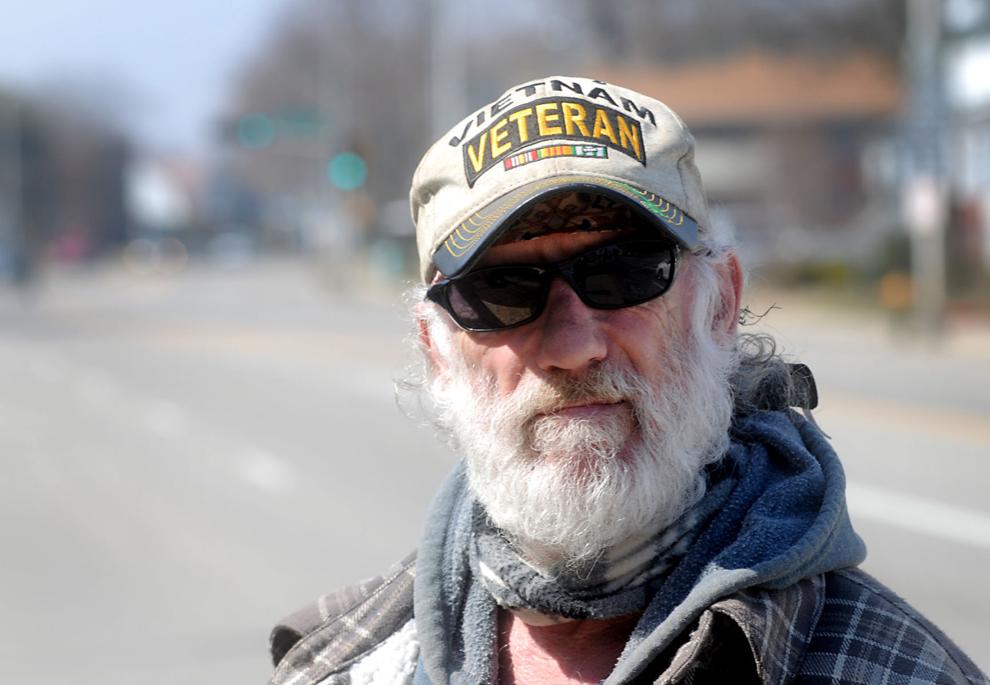 Lathrop Avenue Maze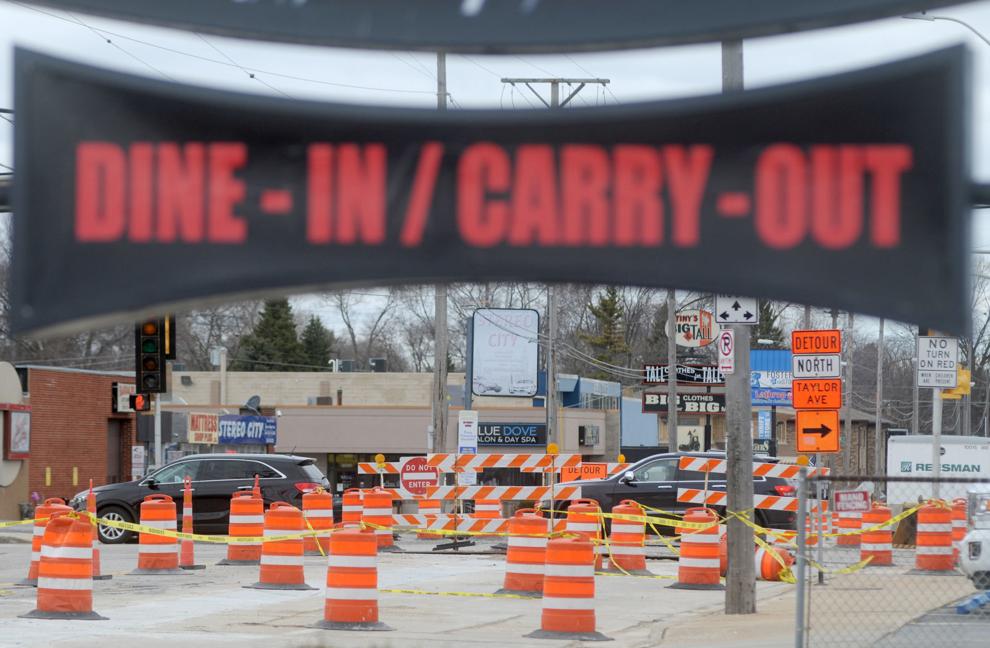 Taking a moment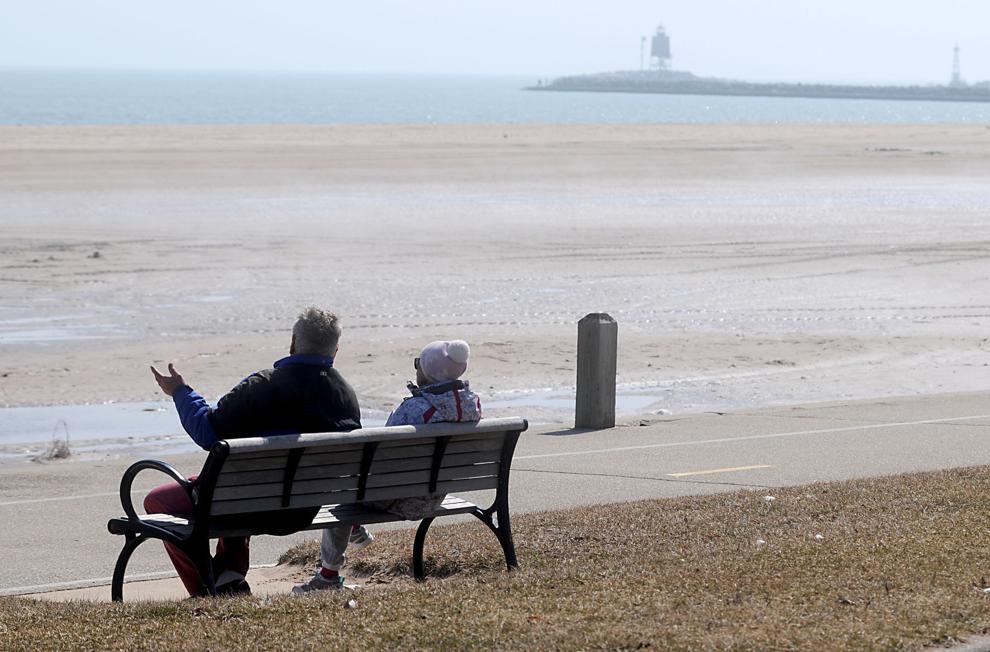 Jogging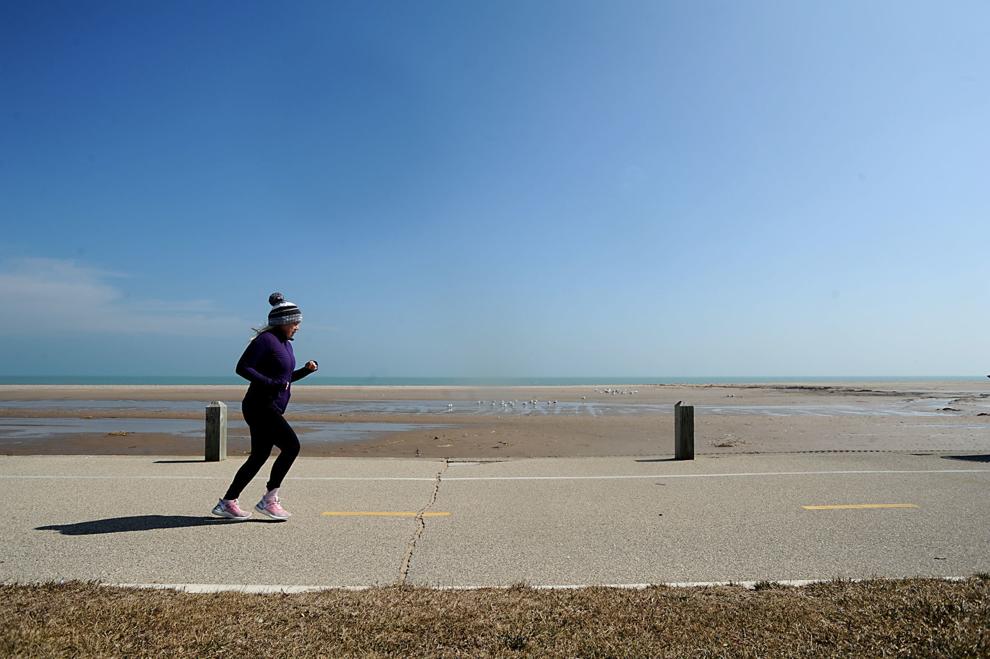 Taking precautions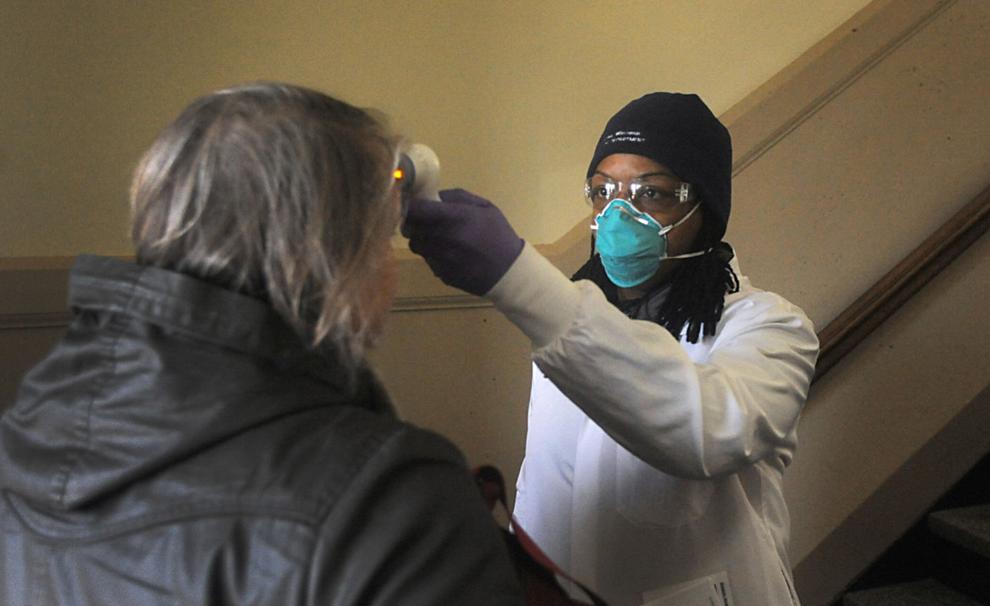 Enjoying the outdoors while social distancing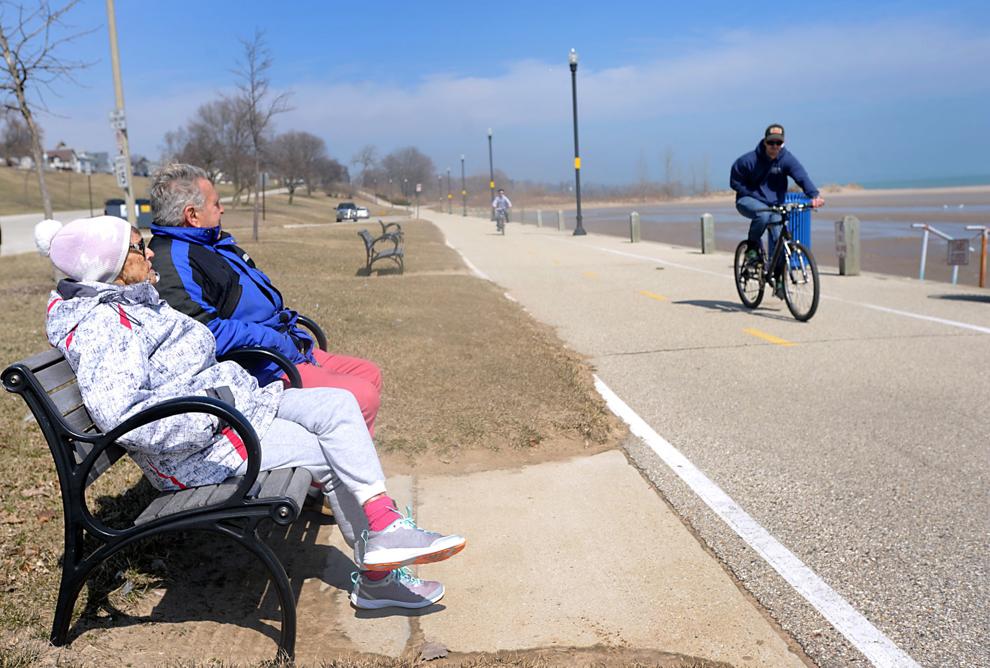 Early voting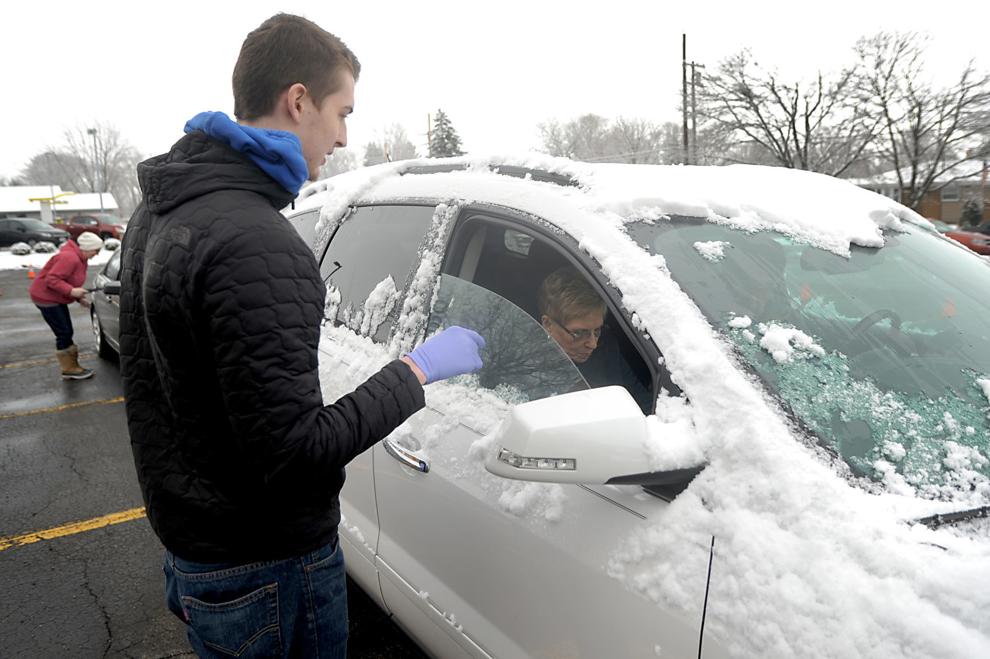 A lonely church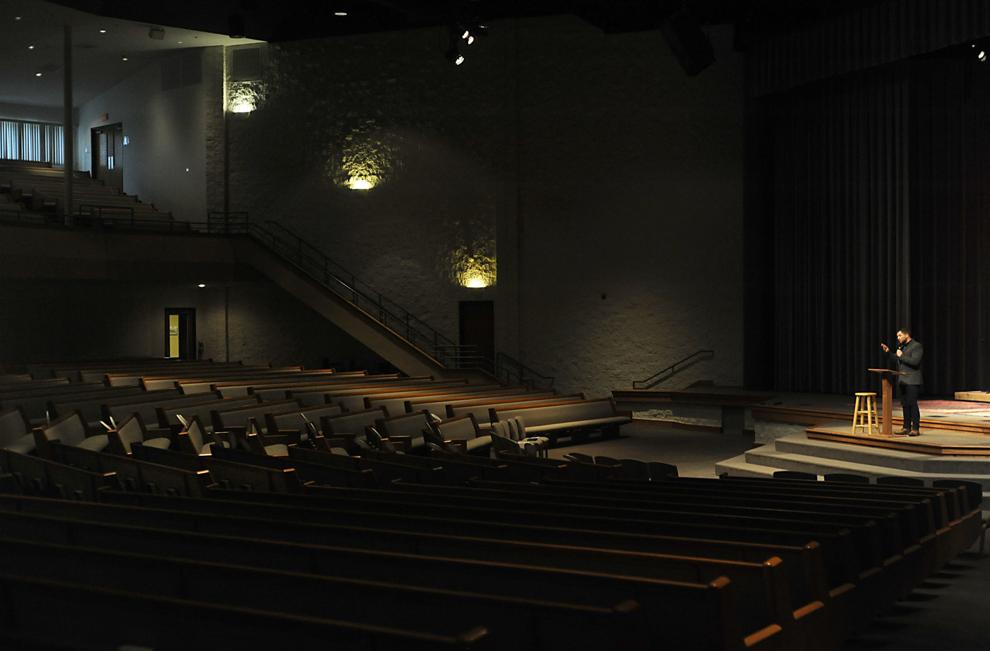 Packed drive-thru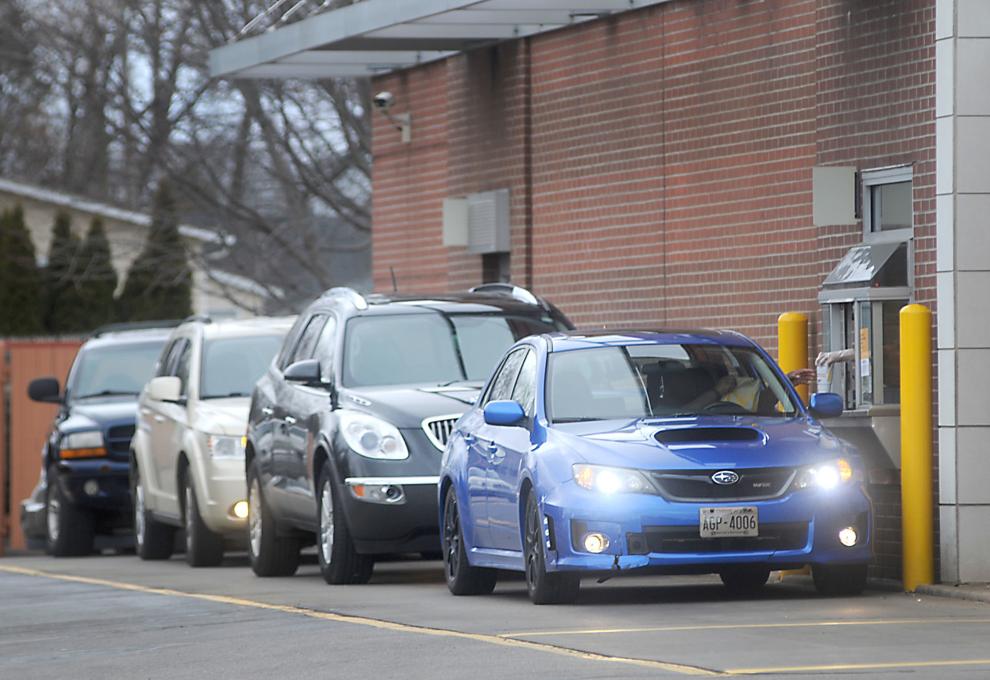 As Alice Cooper once said...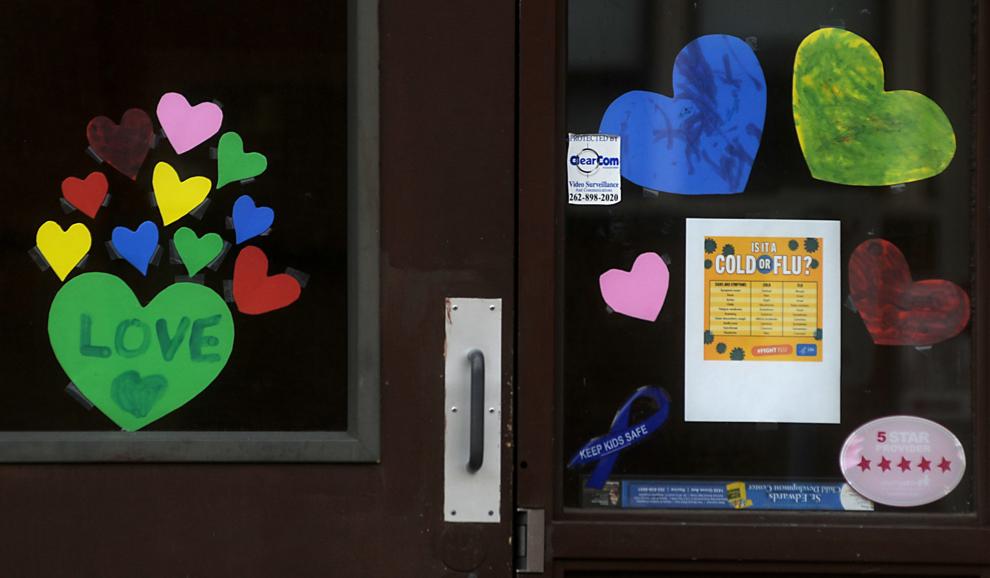 Men at work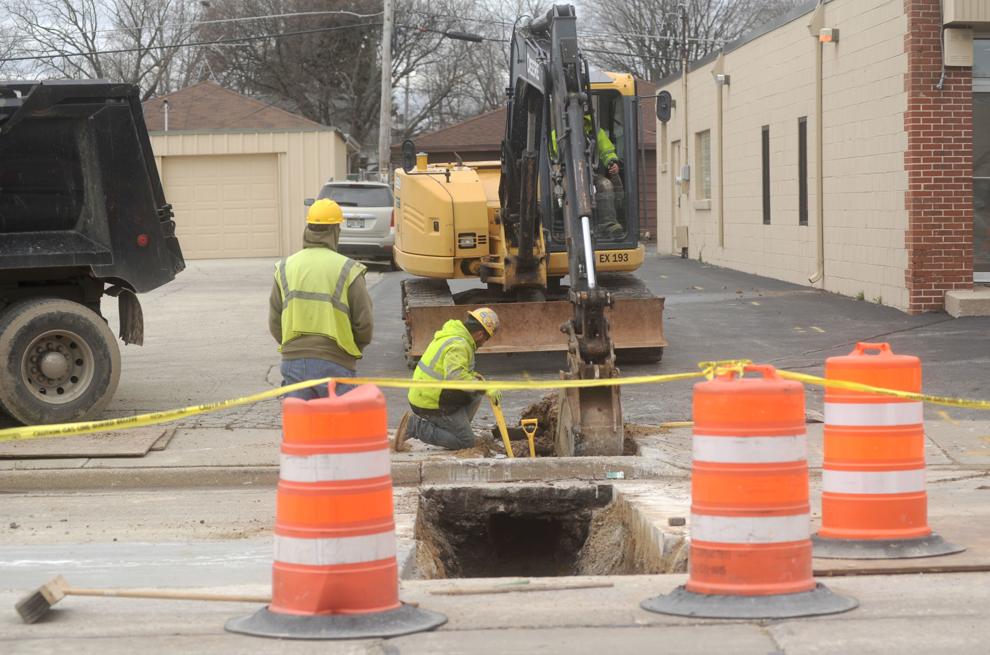 Timers Beverage Center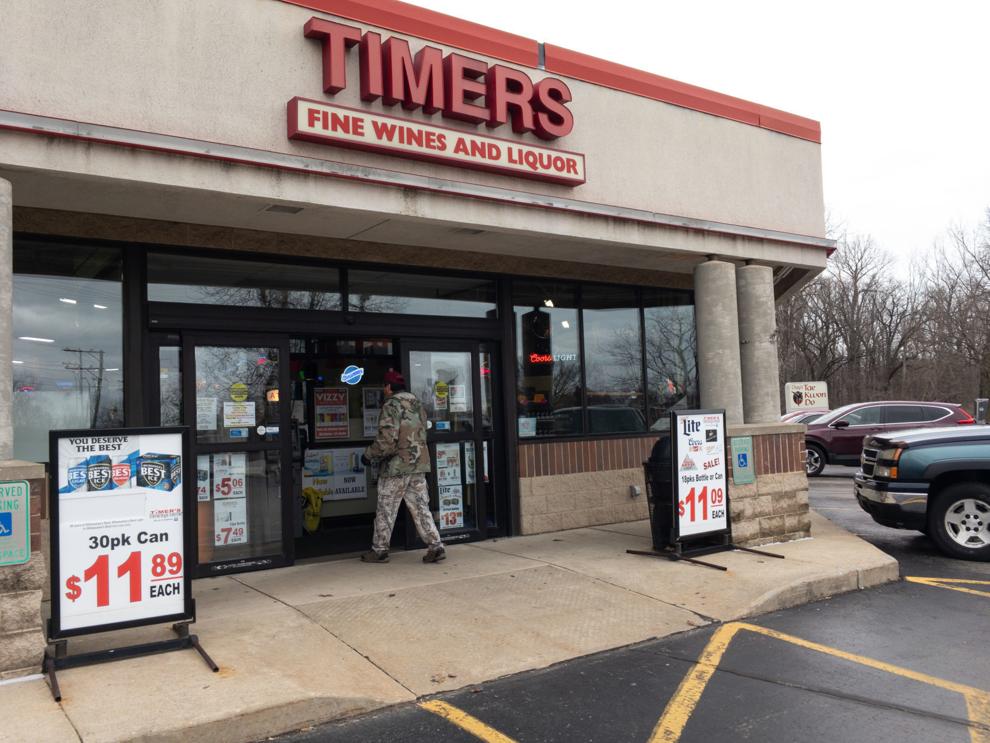 Stairs closed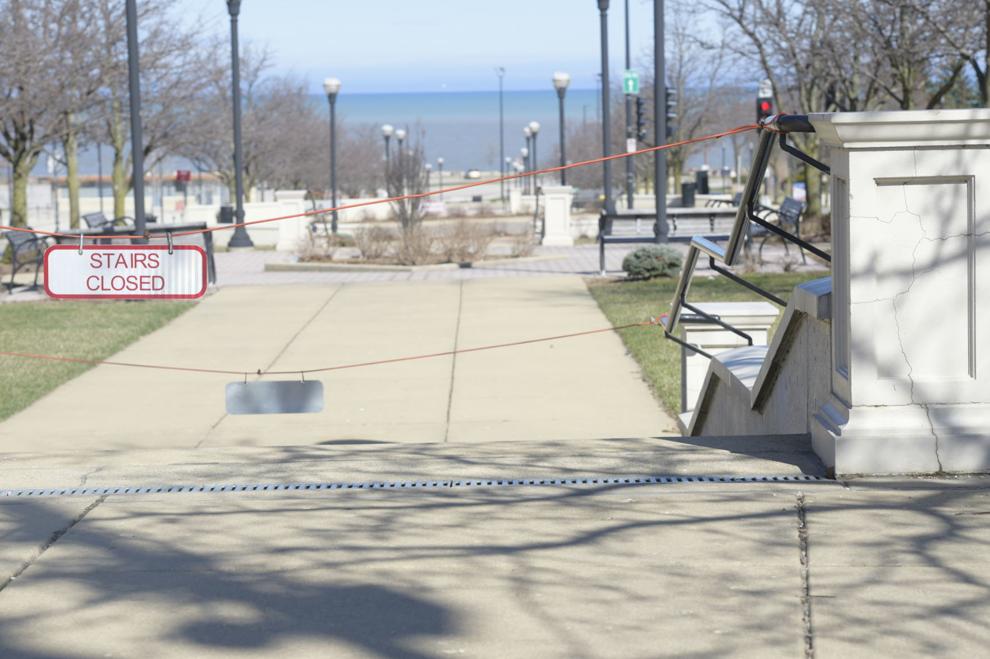 "Today is a heartbreaking day for all of Racine County. We send our deepest condolences to his family members and friends, and our hearts are with all those who are battling this extremely dangerous disease." Jonathan Delagrave, Racine County executive
"Today is a heartbreaking day for all of Racine County. We send our deepest condolences to his family members and friends, and our hearts are with all those who are battling this extremely dangerous disease."

Jonathan Delagrave, Racine County executive