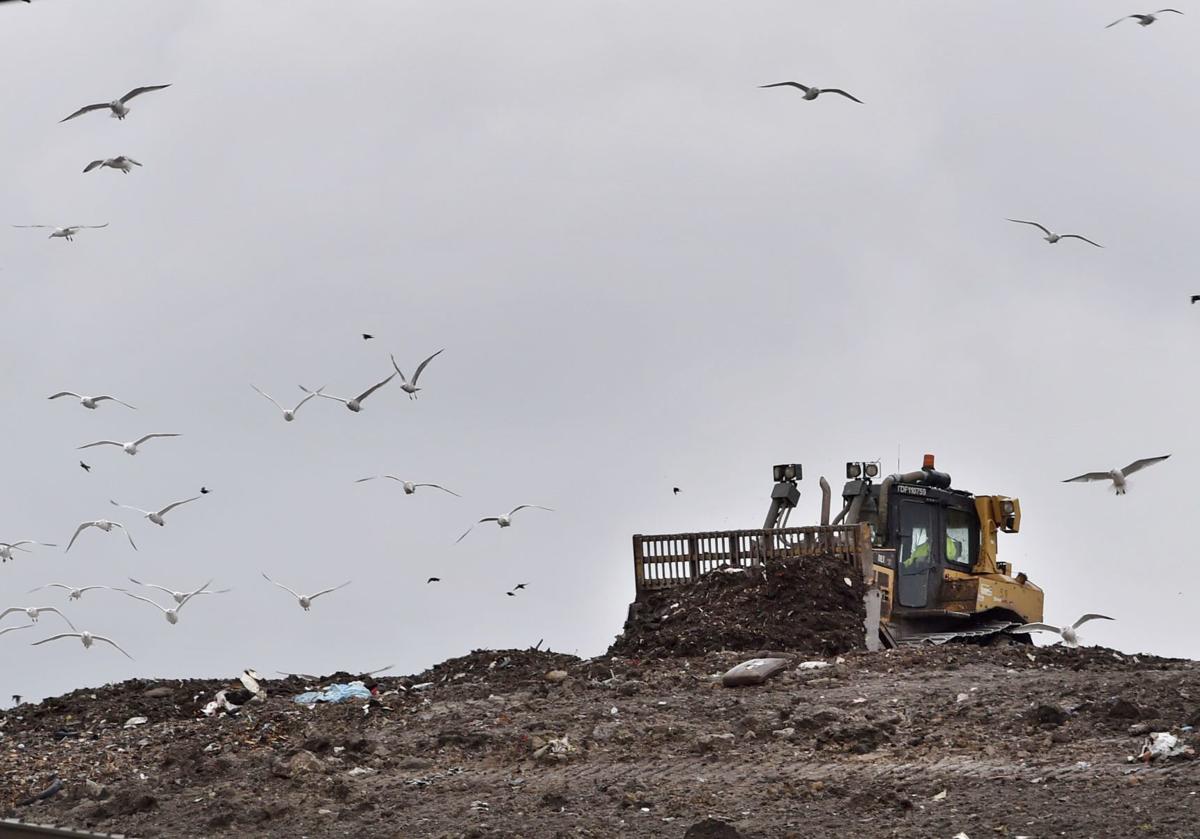 However, the promises within Racine's proposal have been criticized for being both too vague and overly committal by at least one alderman.
Making use of reusable products, i.e., refillable water bottles or tote grocery bags.
Composting food waste, since food comprises at least 20% of American landfills, according to the U.S. Environmental Protection Agency.
Recycling whatever is left, and still doing that sparingly.
The resolution's writers, the Zero Waste Committee of Greater Racine led by InSinkErator's Michael Keleman, are using the impending closure of the Kestrel Hawk Landfill as a driving force to get the measure passed. Some estimate the landfill could be completely full by 2021, although it may last through 2025.
The leaders of the Zero Waste Committee have argued that the contents of the resolution, which lists more than a dozen promises, are just as beneficial for the environment as they are for the local economy and taxpayers.
City legislators are listening.
"Us committing to this isn't just what's responsible for the environment, but it's also responsible for the budget," 9th District Alderman Trevor Jung said on the evening of July 9 during a Public Works and Services Committee meeting.
It isn't clear how much more expensive it will be for local municipalities to transport waste to other landfills, but it's a cost that will certainly be felt by taxpayers; the next closest landfills are in Kenosha, more than 5 miles south of the county border; another in Kenosha County, in the Town of Paris; and as a couple massive ones in the northwest corner of Racine County.
Keleman plans to bring similar resolutions before the village boards of Caledonia, Sturtevant and Mount Pleasant, as their populations are the primary contributors to the Kestrel Hawk Landfill along with Racine. That is something that Assistant Commissioner of Public Works Thomas Eeg feels would be essential for the initiative to be successful.
"There would be less cost on us if (going zero waste) was shared among all of us (communities in the county)," Eeg said.
Jung, 5th District Alderman Jennifer Levie and 2nd District Alderman Mollie Jones all voted in favor of moving the resolution to the Common Council, and 3rd District Alderman/Committee Chairman John Tate II said he supported it, too.
Twelfth District Alderman Henry Perez wasn't a fan of the resolution and was the lone "nay" vote on Public Works and Services. Perez said he backed the proposal in principle, but was concerned about its "vague language."
You have free articles remaining.
Money pressures
"We need to be responsible as a community and as a government," Perez said. "We don't have an economy in place to do this."
There aren't any specific spending requirements in the resolution, and Perez doesn't want the city to make commitments it can't keep.
"I'm afraid that we (the City Council) continue to make these resolutions that are going to cost us more money down the road, (and then) we won't even have the money to cover the stuff we're doing now," Perez said. "I don't think this is efficient and I don't think we're ready for this right now … not because I don't like it, but because I think it obligates us to something economically we don't have the resources for."
City staff disagreed with Perez. It recommended approval of the resolution, writing: "The implementation of more environmentally sustainable solid waste management practices should in no way have a negative impact on the city's budget, and, instead will likely decrease the long-term costs associated with collecting and disposing of solid waste."
John Rooney, a Public Works assistant commissioner, stood behind that statement, saying: "It's making the commitment to start working and solving the problem. I don't think worrying it's going to bankrupt the city should be your concern. We'll make safe decisions as we go, along with the Common Council, in how to pull something like this off with good fiscal management."
Garbage is a stinky subject to talk about.
Levie disagreed with Perez, too.
"I think it's imperative that we get this resolution passed because now is the time. We can't keep pushing this off and pushing this off because the reality is: We are in a serious situation regarding our landfill," she said.
What's in the resolution?
Some of the tenets are easier to achieve, such as promising to "Promote the www.kenosharacinerecycles.org website" or requiring public events to provide recycling. Other measures are more complicated, like reducing the use of plastic bags in private businesses and eliminating the use of Styrofoam.
But even the resolution's biggest goals have precedents.
Shogun of Racine, 518 College Ave., phased out Styrofoam carryout containers in 2018.