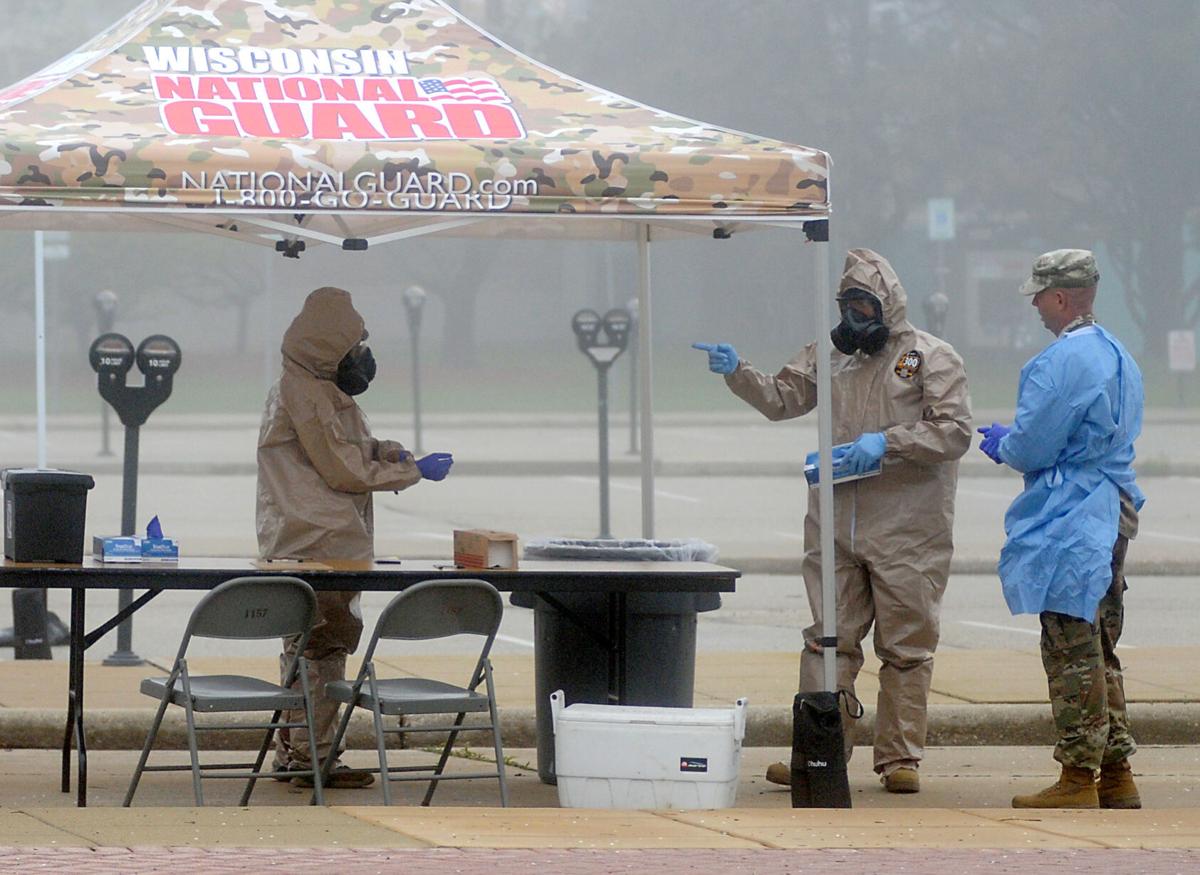 Drive-thru community testing for the coronavirus will be greatly expanded in southeastern Wisconsin in the coming weeks as the numbers of confirmed COVID-19 cases across the state continue to skyrocket.
For five days a week, through the next seven weeks — albeit with a couple of exceptions — the National Guard will be performing COVID-19 testing at rotating locations in Racine and Kenosha counties.
Anyone age 5 or older who is a Wisconsin resident can be tested for free. Minors must be accompanied by a parent and/or guardian to be tested.
On Mondays through Dec. 7,
the Guard will be performing testing at the Kenosha County Job Center, 8600 Sheridan Road, Kenosha.
On Tuesdays and Wednesdays through Dec. 9,
excluding on Nov. 11, the Guard will be performing testing at the Central Racine County Health Department, 10005 Northwestern Ave., Franksville.
On Thursdays Nov. 4 through Dec. 10,
excluding on Nov. 26, the Guard will be performing testing at the Cesar Chavez Community Center, 2221 Douglas Ave., Racine.
On Fridays through Dec. 4,
excluding on Nov. 27, the Guard will be performing testing at the Kenosha County Center, 19600 75th St., Bristol.
Testing each day at each location will be from 10 a.m.-6 p.m.
On Friday, the State of Wisconsin set a new daily record for total positive coronavirus tests for the second day in a row. On Friday, 3,861 tests came back positive; on Thursday, 3,747 tests came back positive.
It was the 12th time since Sept. 4 that such a record has been set in Wisconsin, a trend that has not been seen since the first days of the pandemic. It's another sign that, right now across the state, Wisconsinites haven't done a great job of flattening the curve, according to health experts.
Although the numbers of tests being performed have risen slightly, the percentage of tests coming back positive has been rising quickly.
In July and August, the state's 7-day percent positive by person average hung around 7% and 8%.
Since Sept. 11, the 7-day percent positive by person average hasn't been below 13%. From Oct. 6 through Friday, that metric has flown upward from 17.2% to 20.7%.
Racine County has contributed to that rise, according to numbers from the Department of Health Services, although some of the new positive tests may be dated reporting numbers as DHS updates its website. From the first full week of August through the final full week of September, the county's weekly positive percentage was not above 8%. The past three weeks reported, however, have had weekly positive testing percentages of 13.77%, 6.83% and 9.29%.
The last couple days in the county have also had very high test percentages. On Friday, the daily positive percentage was 47.75%; the percentage was 63.43% on Thursday; it was 61.36% on Wednesday; and 21.51% on Tuesday.
Car test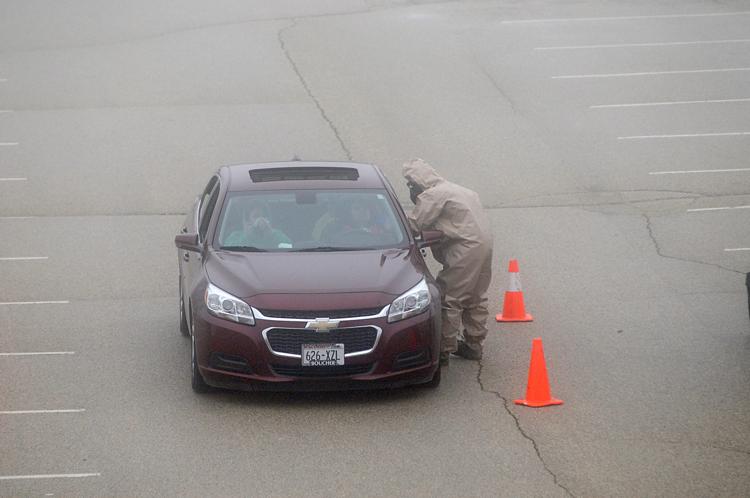 Waiting on foot and on scooter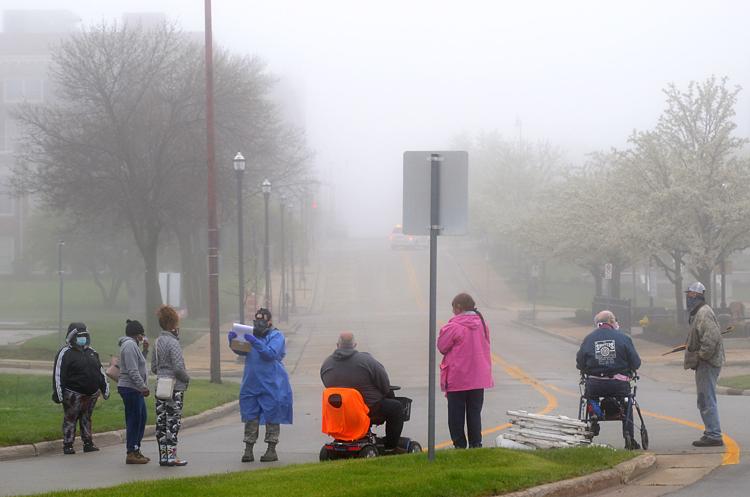 Waiting in cars
Walking to the testing site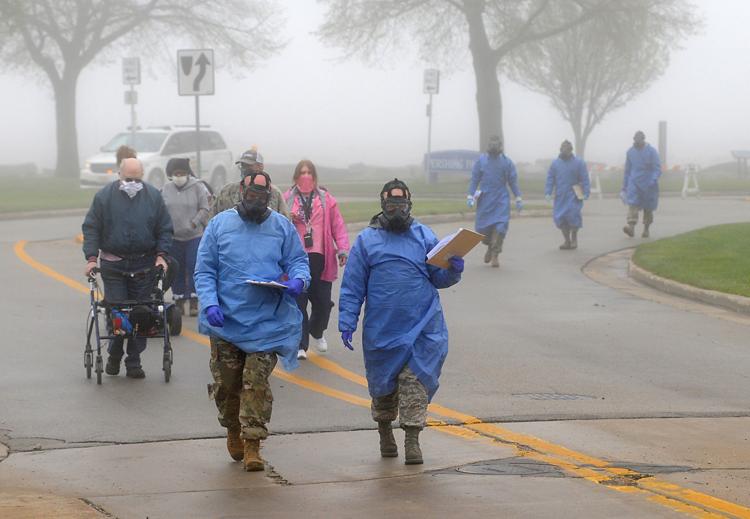 Ready to roll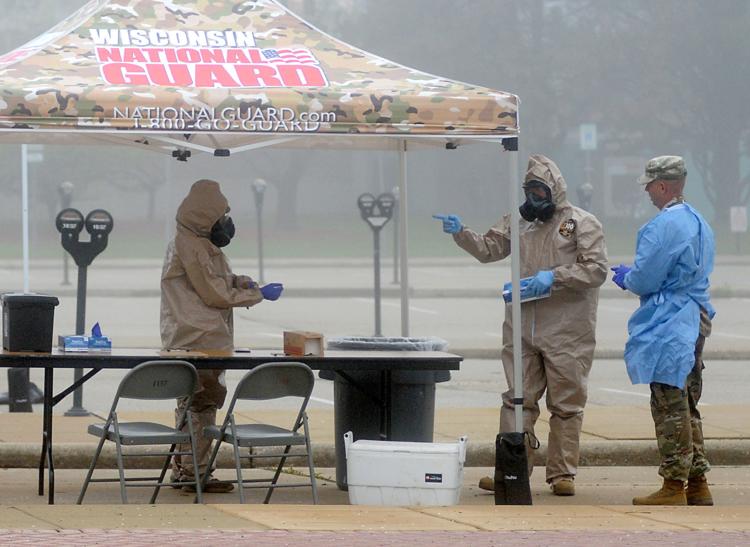 Checking in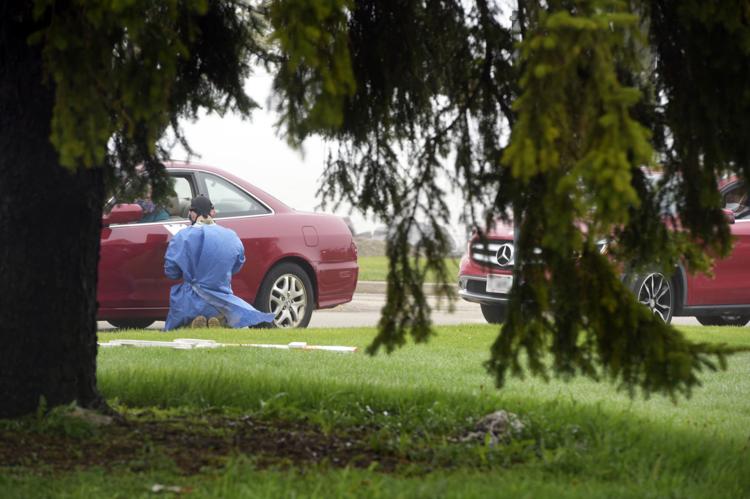 Racinians tell us why they wanted to get tested for coronavirus
Drive-up and walk-up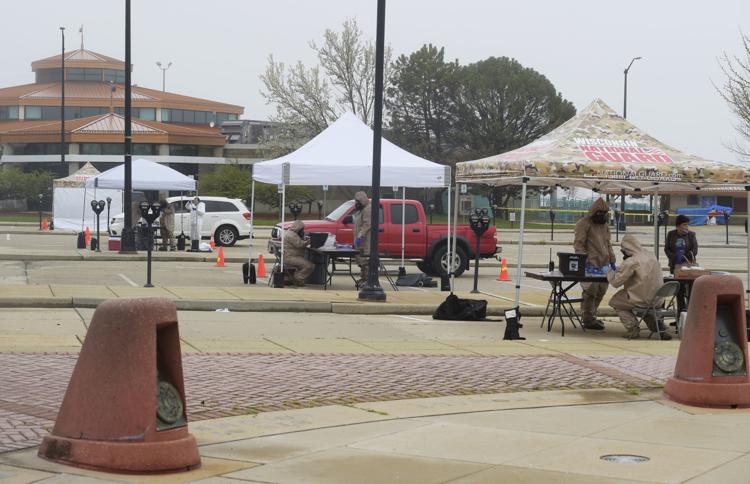 Waiting to be tested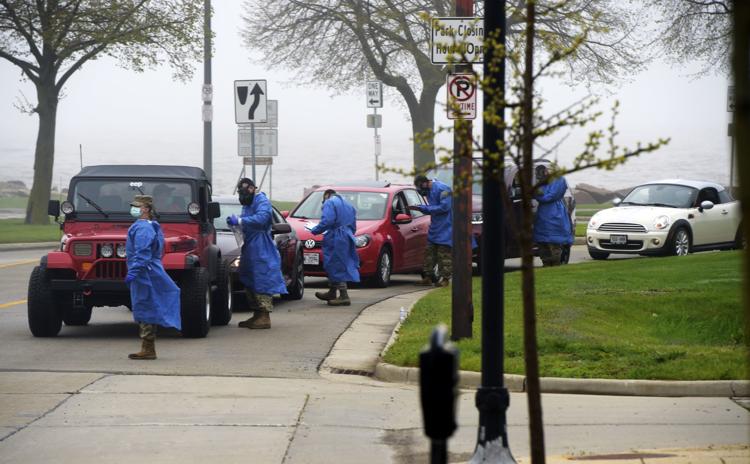 Curtis Walls gets tested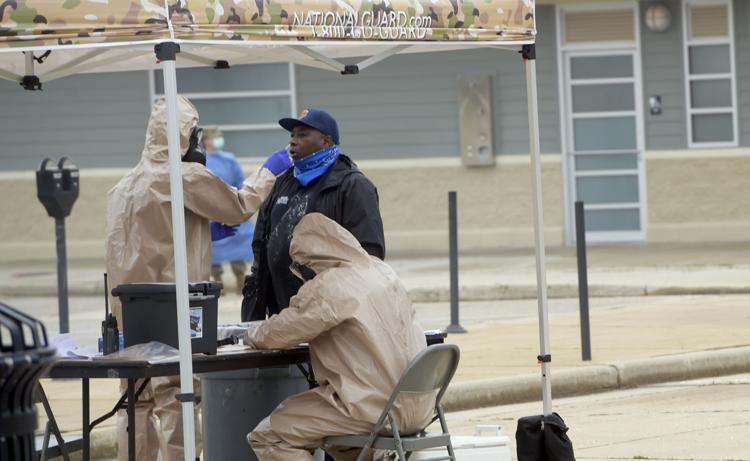 Julio Negron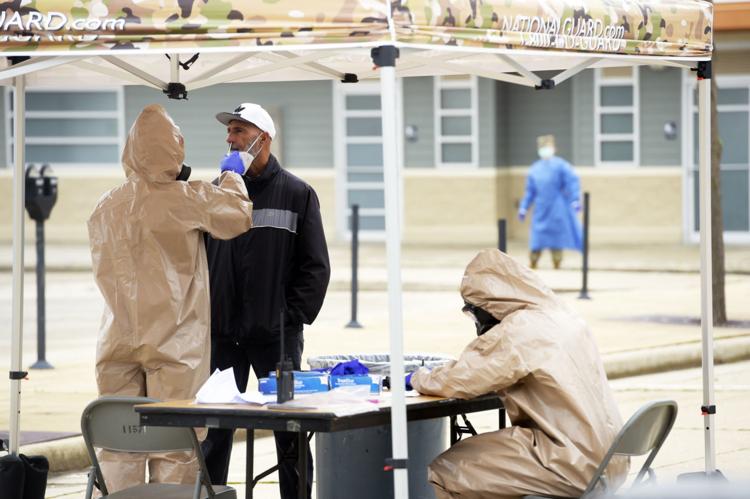 Getting info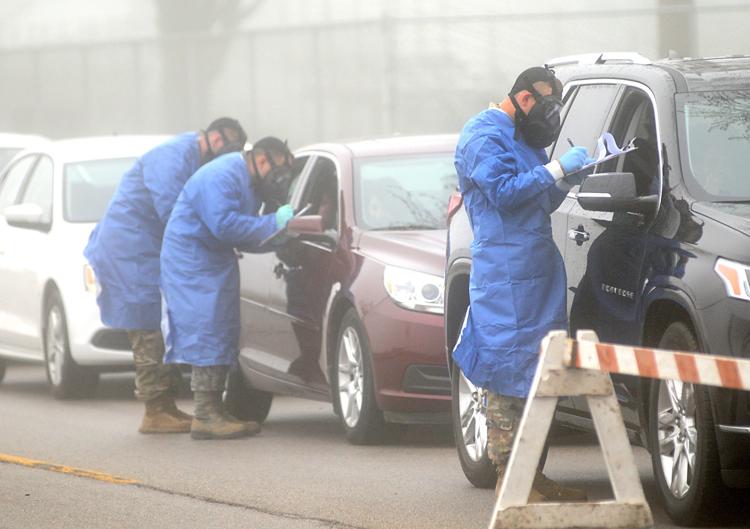 Brian Paulhus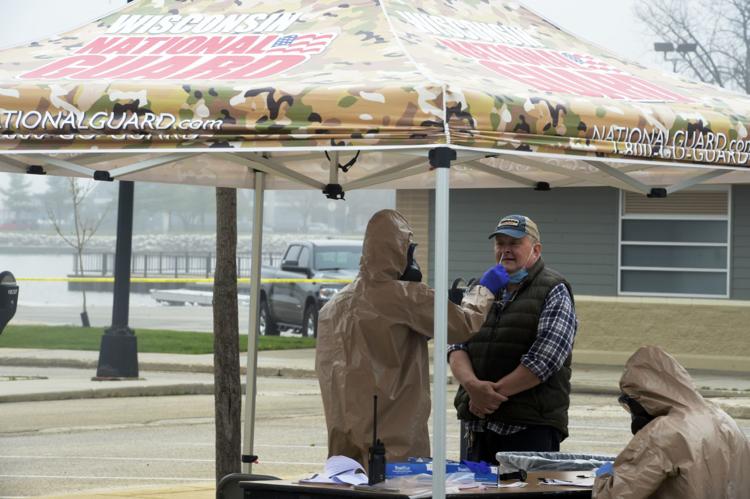 Test in vehicle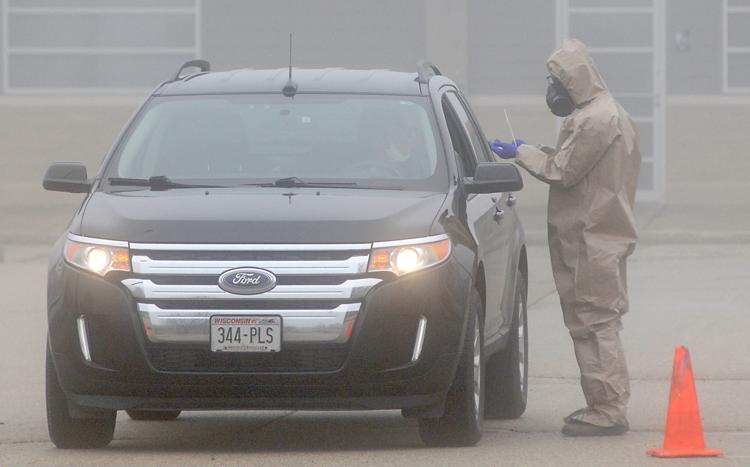 Foggy testing site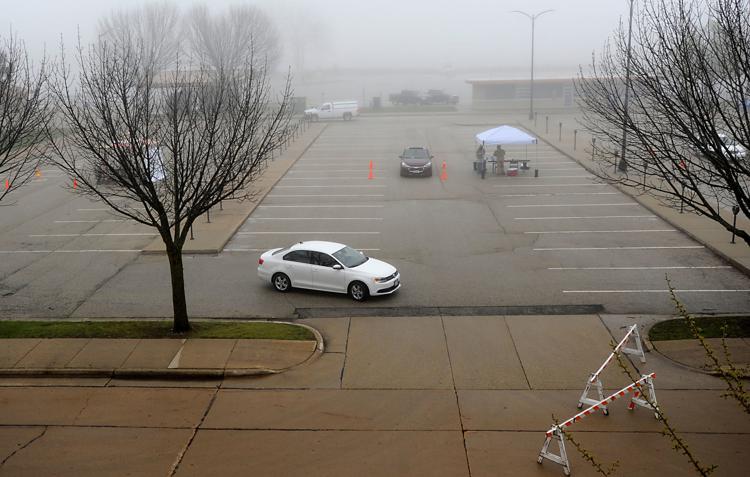 Mayor Mason in a mask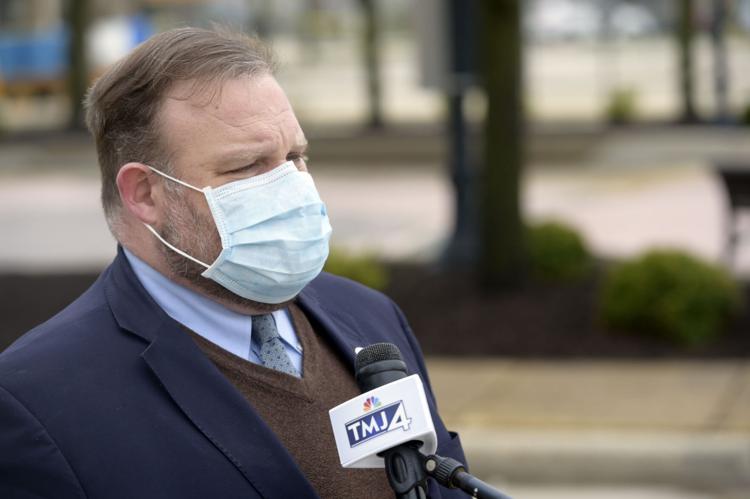 Concerned about COVID-19?
Sign up now to get the most recent coronavirus headlines and other important local and national news sent to your email inbox daily.