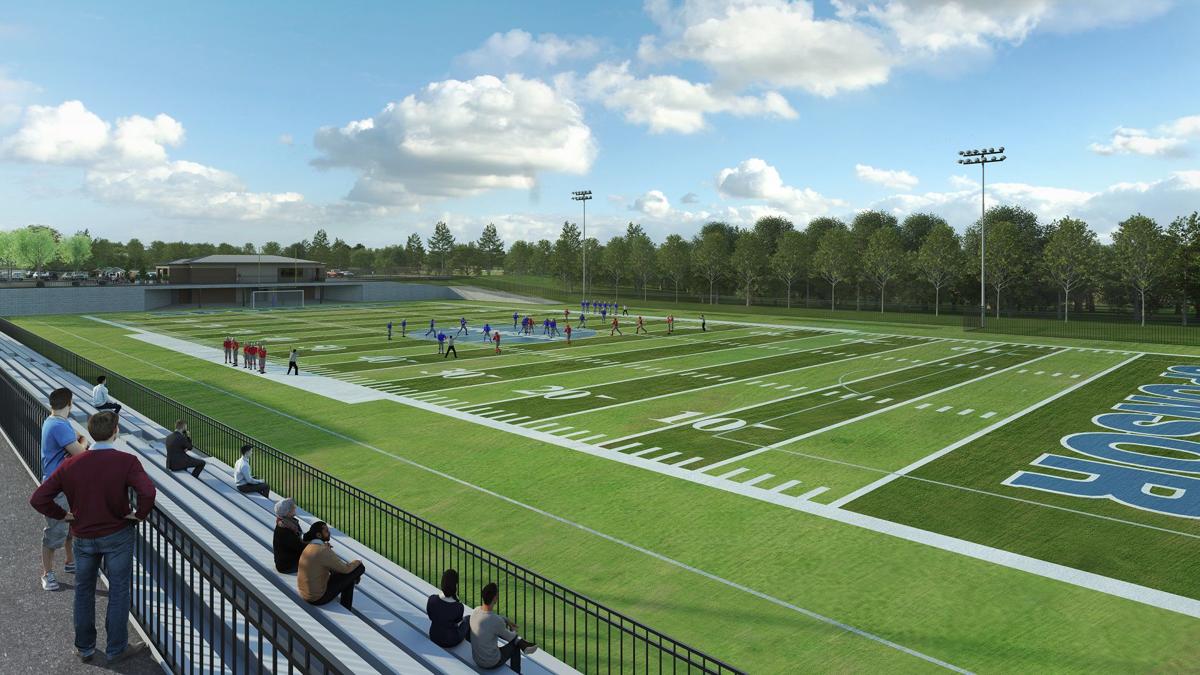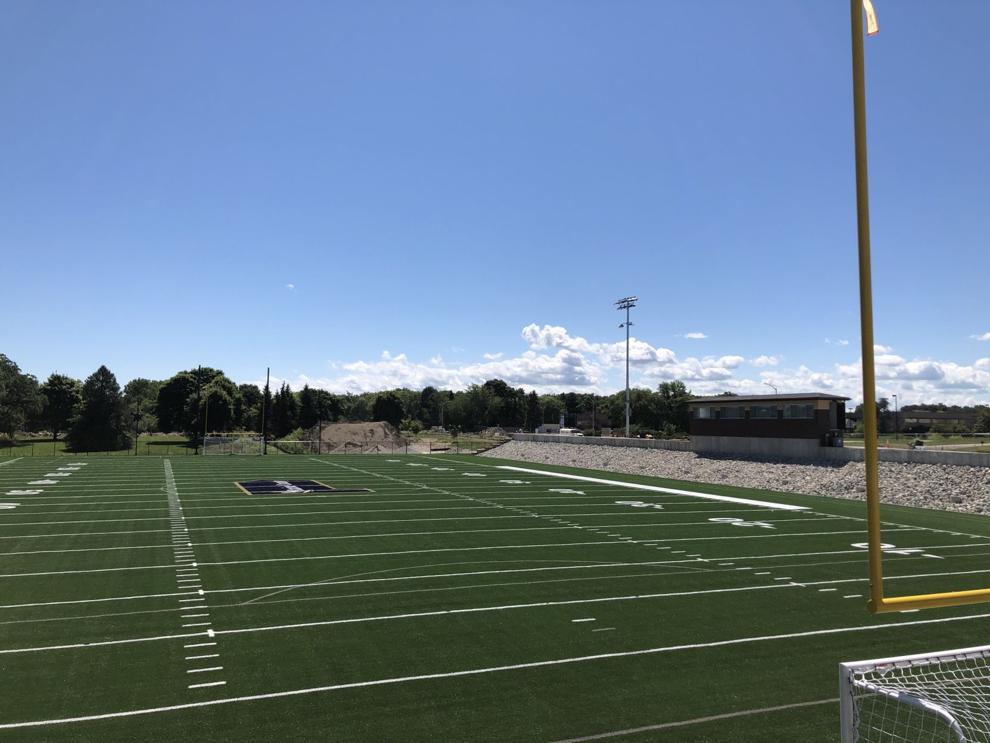 It's official. The SC Johnson Community Sports Complex at Pritchard Park will host its first sporting event Friday night.
Mark Schaaf, public relations director for Racine County, announced Wednesday afternoon that a Woodland-Red Conference high school football game between Park High School and Milwaukee Pius XI will be held at the venue at 7 p.m. Friday.
However, it appears that fans will not be allowed yet because of COVID-19 pandemic concerns. Stacy Tapp, RUSD spokeswoman, wrote in an email Wednesday afternoon, "No spectators at this time."
While the park will open Friday night, Schaaf said that the actual ribbon-cutting ceremony for the $4.5 million facility is being planned by the county for Friday, April 23. Park and Case will play that night in a game that had originally been scheduled for Case's Hammes Field, according to Schaaf.
When asked Wednesday about playing the game against Pius in the new venue, first-year Park coach Morris Matsen said he was not yet aware of playing at Pritchard Park. But he made it clear that he's excited.
"We're definitely grateful for the opportunity to play Friday night at a brand new stadium," he said. "It's the first game ever played there and I'm truly honored and happy for the kids."
Matsen said he had held practices at Pritchard Park "four or five times," during this alternate spring season. What appeals to him most about the venue?
"It's state of the art," he said. "The lighting system and the locker room is brand new, the turf is top notch, the sound system, the scoreboard ... everything is top notch. We're just grateful for the opportunity to play on Friday night there."
The enthusiasm extends to the other county coaches playing a spring schedule — Horlick's Brian Fletcher and Case's Bryan Schredl. For the first time, all three Racine public football programs will have their own fields.
Two of the three will have artificial surfaces since Horlick Field was renovated last year. And the plan is for Case's Hammes Field, which opened in 1999, to also receive artificial turf.
"I think it's a great opportunity for our kids," Fletcher said. "I think all the kids in Racine at all three high schools have been eagerly waiting to play on one of these two new fields. It's been a real letdown to get their hopes up and then to have things change."
When asked for him impressions of Pritchard Park, Fletcher said, "It's a real nice field. It's cut out small — I think it only seats about 2,000 people — but it's nice and tucked in in kind of a bowl setting. It's a pretty neat little venue."
Said Shredl, "Any time you talk about a brand new stadium, there's some excitement there for the players. A lot of them live in that area, so it's kind of like their neighborhood field.
"It's state of the art. We were there under the lights and there was a lot of energy at practice because of it. It's just seems like a fun place to play at. There's a part where you look down from the concession area and it's just a neat place."