YORKVILLE — A plane crashed Saturday afternoon in central Racine County.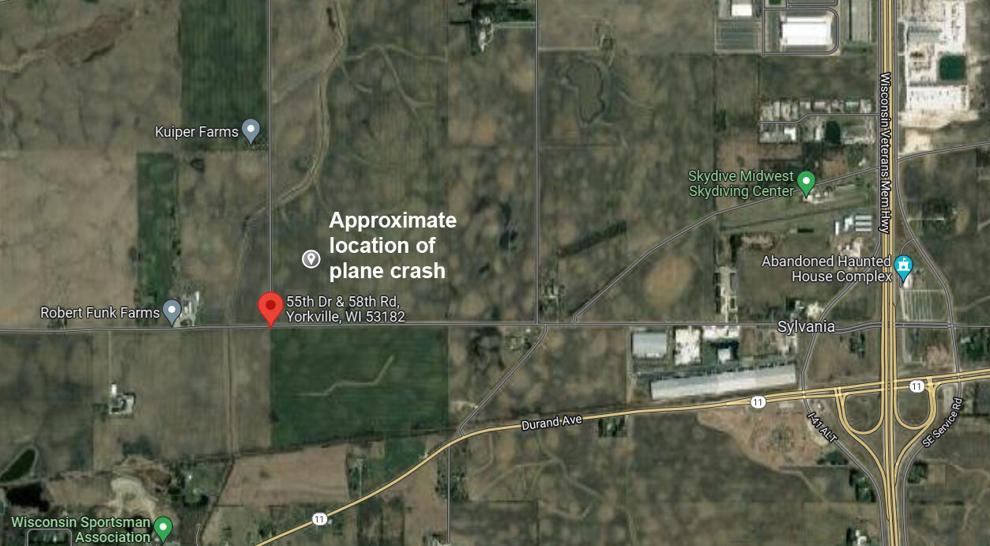 According to Union Grove Yorkville Fire Department Chief Tim Allen, the pilot suffered minor injuries but did not need to be transported to the hospital. He said the plane crashed in a farm field north of 58th Road and east of 55th Drive, less than two miles west of Interstate 94, about a mile south of Spring Street (Highway C) and less than a mile north of Durand Avenue (Highway 11).
It has not yet been reported what caused the crash. The National Transportation Safety Board said that it is not investigating the crash.
Watch Now: Man flies homemade plane over Pacific Ocean, and more of today's top videos
Watch a man fly a homemade dinghy plane over the Pacific Ocean, Ukraine's president appeared as a hologram at a tech conference in Paris, and more of today's top videos.