RACINE COUNTY — As the coronavirus pandemic goes on, even with the statewide Stay at Home order lifted, people are bored at home.
This boredom has spurred families across the country to adopt more pets. This rings true locally as well.
Elaine Berger, executive administrative assistant and adoption coordinator at Woof Gang Rescue based in Racine, said the organization has completed at least 272 adoptions since March 1. Last year, the organization had about 200 during the same time frame.
For others, the boredom has extended even to their pets. Union Grove Village Administrator Michael Hawes just adopted a dog to keep his other dog Reggie, a 1-year-old Pitbull mix, company.
Hawes' wife, Jacki, was staying at home, Hawes was working from home and the couple has been tending to their 3-month old son. And Reggie was getting bored.
"Reggie is coming to realize that we're not really as fun people as he thought we were, so adding another four-legged friend to the family that can keep him occupied is probably a good idea," Hawes said.
The couple also has a 12-year-old cat named Max. In addition, Jacki is a professional horse trainer and owns a 14-year-old horse named Lia.
Woof Gang Rescue representatives came over on May 13 to the Haweses' home for a socially distanced meet-and-greet, the only kind of meeting Woof Gang is currently conducting. It is classified as an essential business and representatives are taking precautions to ensure the safety of fosters and adopters.
Shortly after, a 7-month-old Labrador-mix joined the Hawes family. They named her Marley. She's proven to be calm and has learned how to tire out Reggie.
"(With our new baby), hopefully this isn't too much, but so far she's a really good dog. She's very sweet and she's a good complement to Reggie's very energetic personality," Hawes said.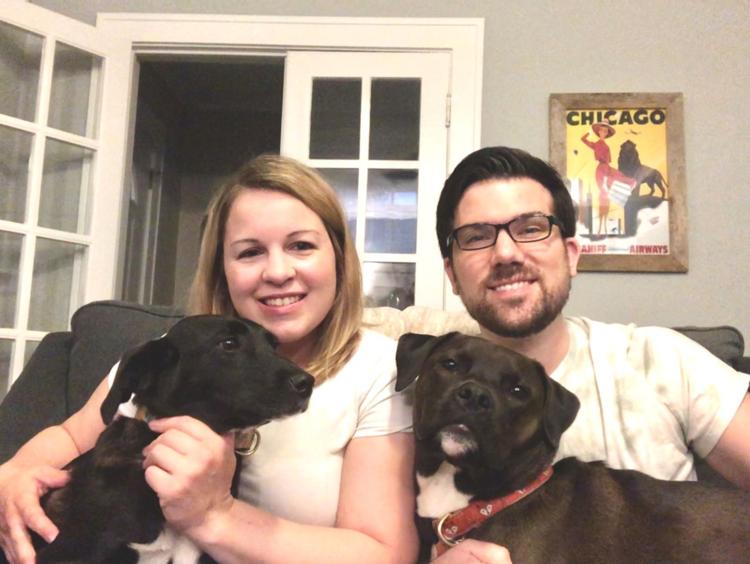 An influx
Jodie Hoffmann-Ruffalo, executive director of Woof Gang Rescue, said there has been a big influx in people willing to foster a pet. Currently, there are about 250 foster homes associated with Woof Gang.
Hoffmann-Ruffalo said more people are fostering and adopting probably because they have more time on their hands to work with animals. Especially for families with kids, people are bored at home, she said.
"Everybody and their brother signed up to foster, which is freaking amazing that people are opening up their homes," she said. "I just hope it's not like the toilet paper. Some people starting wanting one, everybody wanted one and then they ran out. I hope it's not just a fad; I hope people are really, really realizing the long-term commitment of getting a pet."
The organization has worked to make sure recent adopters know their adoption is permanent and not just during the times of social distancing and boredom. Hoffmann-Ruffalo hopes other adoption agencies are doing the same.
"This isn't just now. This is forever," she said.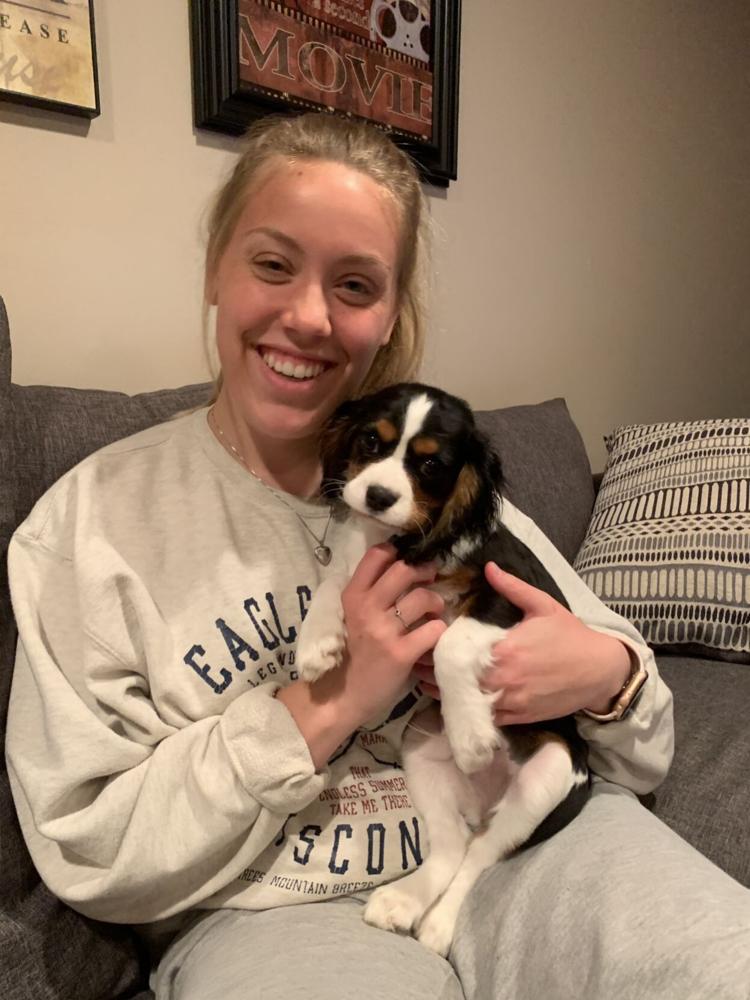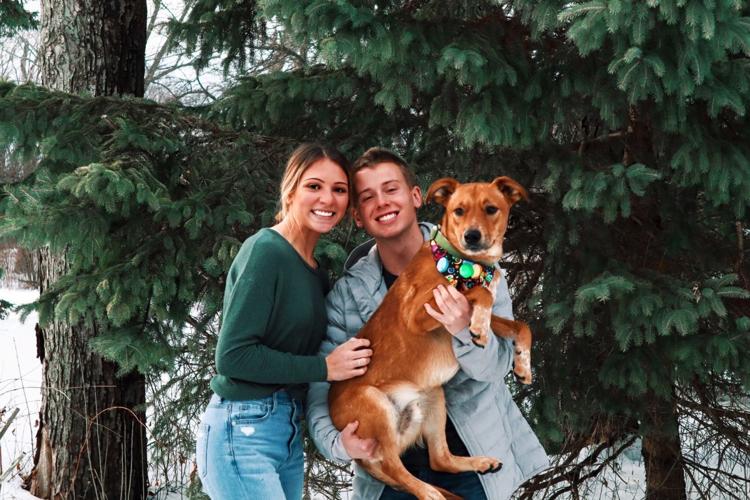 Good timing
Kim Zelko of Mount Pleasant recently adopted a Cavalier King Charles Spaniel, who she and her family eventually named Sir Walter.
The breed had been on her mind for a long time. They fostered Sir Walter from Woof Gang Rescue when he was 9 weeks old, then adopted him March 28 after just two weeks of foster care, right in the middle of the pandemic.
Sir Walter is a character, Zelko said: "I just couldn't imagine life without him. He fit in really well, we all loved him."
Zelko volunteers with Woof Gang Rescue. She is the medical coordinator and fosters a lot of animals.
Her first dog was a stray she found on the campus of University of Wisconsin-Milwaukee when she was 17 or 18 and a student at Columbia College of Nursing.
"I brought him home, took care of him, and he lived a very good life," she said. And she's had pets ever since.
Her family already owned six Silkie Chinese Chickens, three sugar gliders (small possums belonging to the marsupial infraclass), two cats, a Labradoodle service dog, a Chihuahua, a Pitbull/Blue Heeler Golden Retriever mix and a Chihuahua/Rat Terrier mix. And now a Cavalier King Charles spaniel has been added to the list.
She has six children; their ages range from 18 to 33. Two are home from college and two others live there permanently.
The timing was right with everybody home right now, Zelko said. "It was a really good time because I knew we had a lot of extra hands on board for the potty training, obedience training, exercise and that kind of thing," Zelko said. "It kind of just brought some joy right now at a time where nothing much is going on."
Zelko likes the companionship most of owning animals. The dogs are considered part of the family; they go places with the family and sleep with someone every night, even if that may be in a hotel.
"It's a lot of laughter, a lot of fun," she said.
Her daughter Allie, a senior at Case High School, works at For Pets' Sake Vet Clinic in Sturtevant, which is nice because the family visits there often, Zelko said. Allie is planning on studying veterinary medicine.
Zelko firmly believes in adoption.
"These dogs all need homes. Good homes. Not just people who are home right now and have the time right now, but lifelong homes," she said.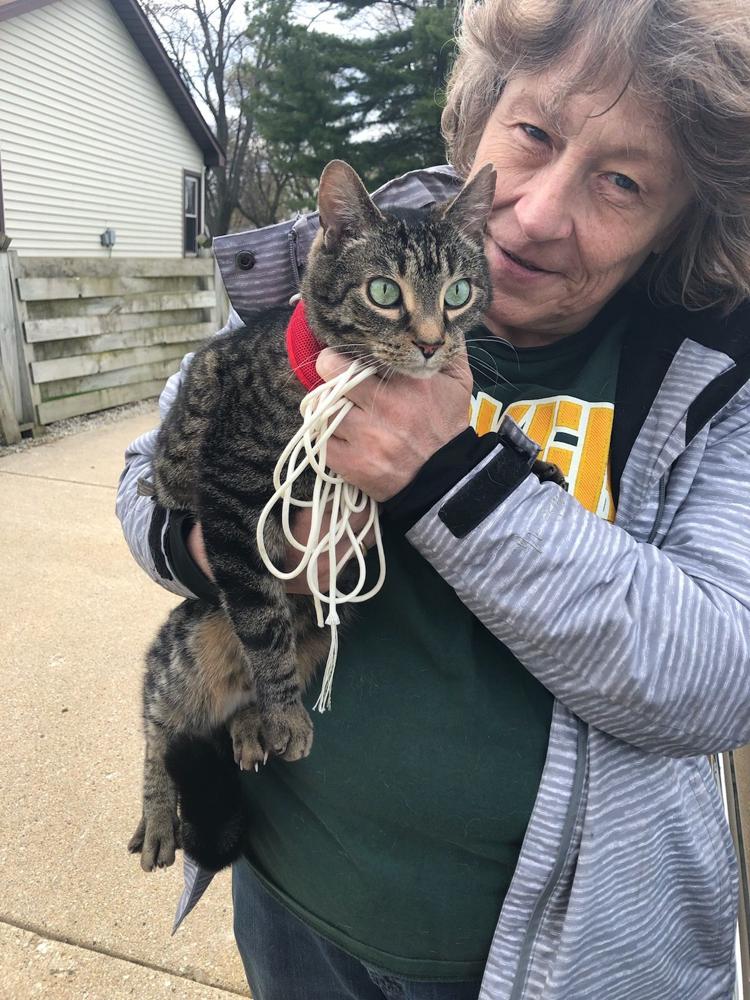 An imperfect furry family
Brenda Thompson of Caledonia adopted a 10-year-old brown and black tabby cat named Joplin on March 18 from the Wisconsin Humane Society location in Milwaukee, which has stayed open during the pandemic. The Racine location has been closed. She fostered him for a week before adopting him.
"I just fell for him during fostering," Thompson said. Because of his age, she wanted to support him through his tougher times. "People want perfection: young, playful and cute. So I tend to go for the opposite."
The pandemic was not on her radar when she adopted Joplin, but she said that now that it has become a bigger deal, she is glad she has him.
Thompson is an animal lover and tries to foster when she can. She already had adopted two dogs and one cat from the Humane Society.
Joplin is a little afraid of one of the dogs, but for the most part the adoption has gone well, Thompson said: "He's a cool cat."
Good boy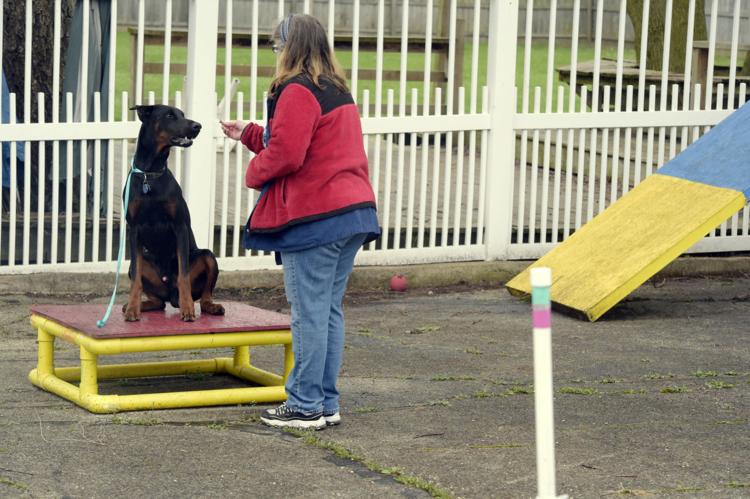 Hello kitty!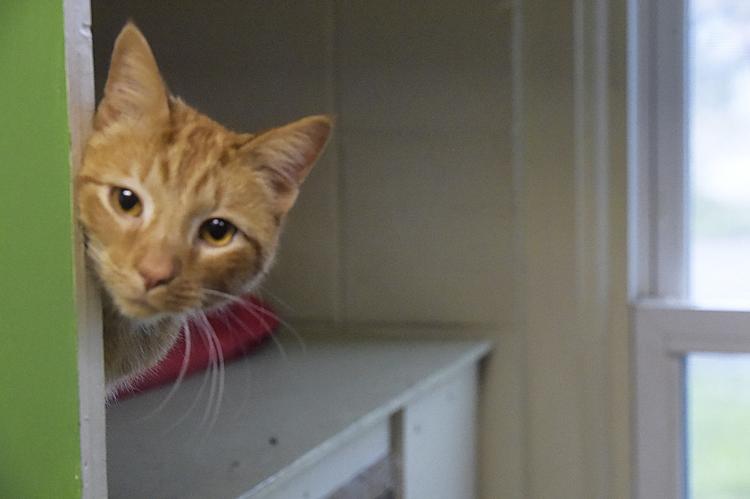 A mask and a doggo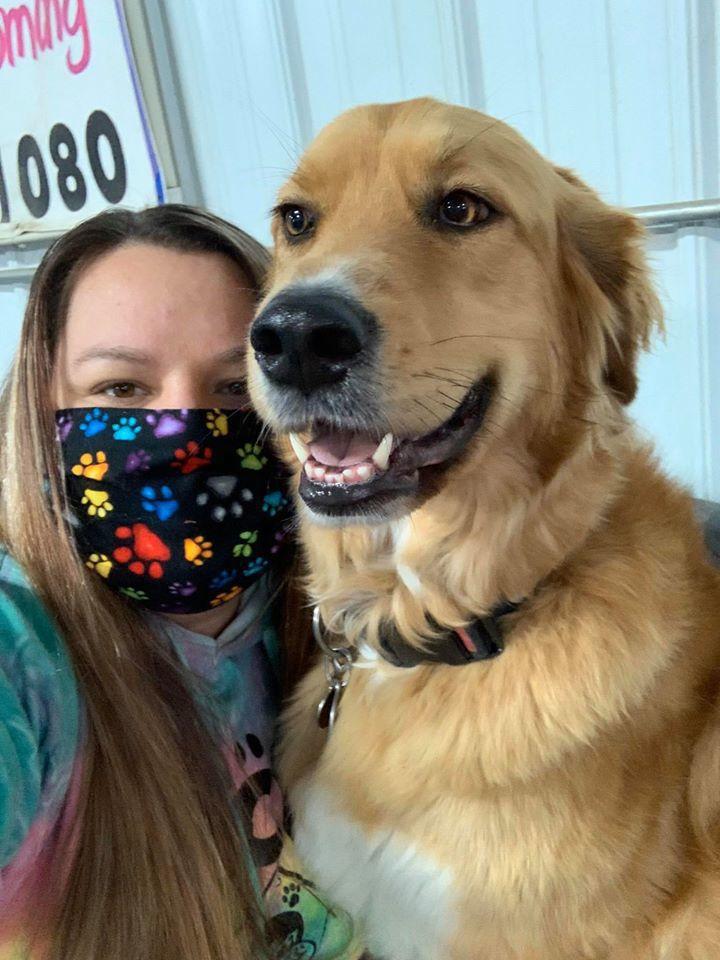 Dogs looking up at camera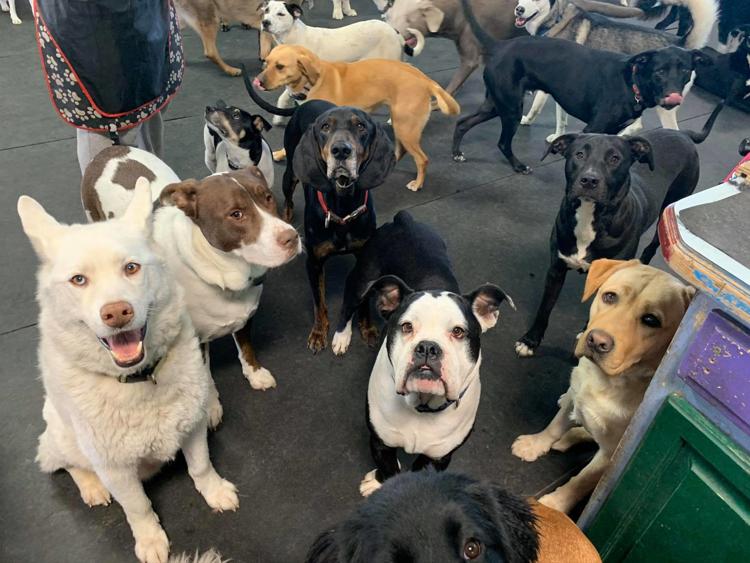 Staying safe at work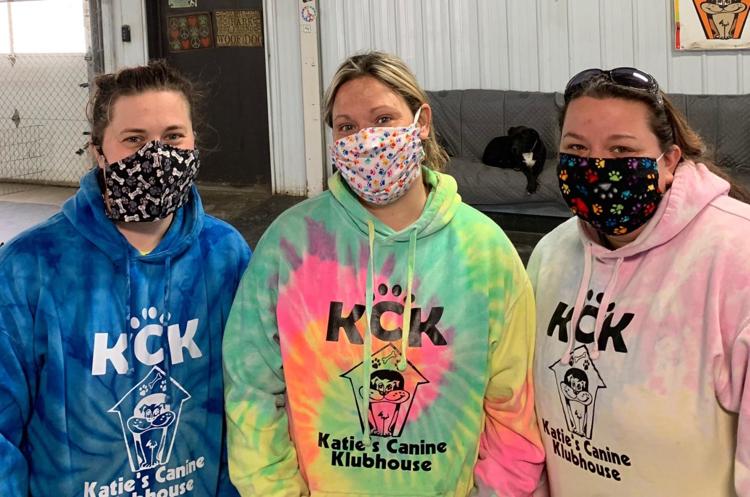 Terri and Bullet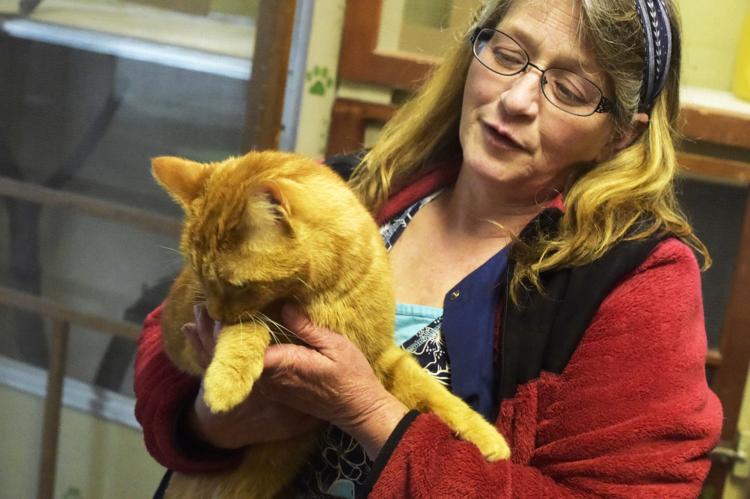 Doggo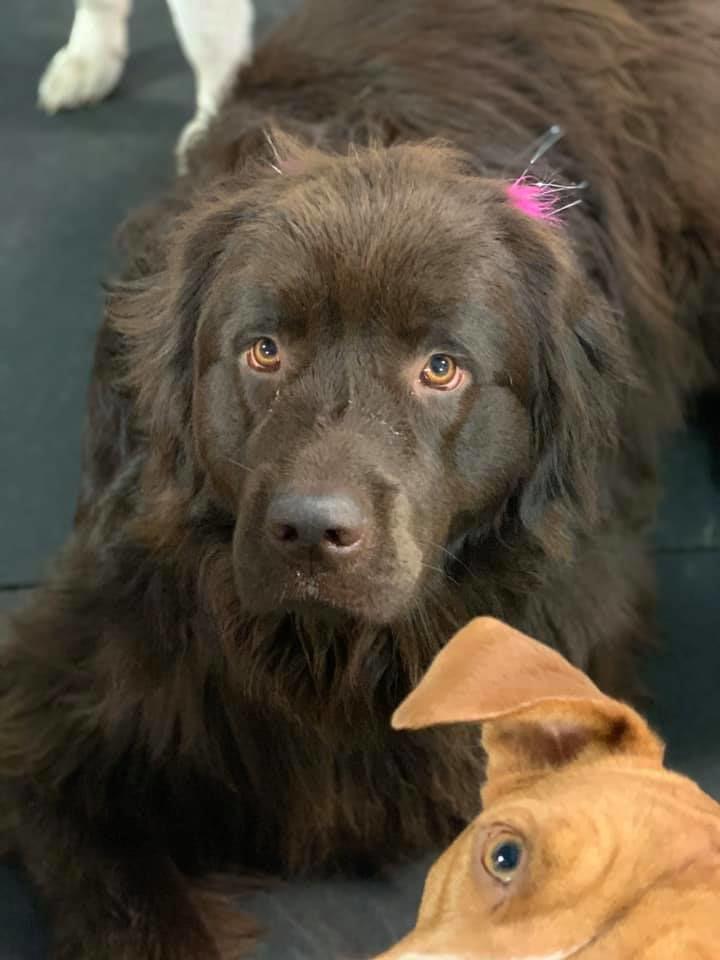 Hello there!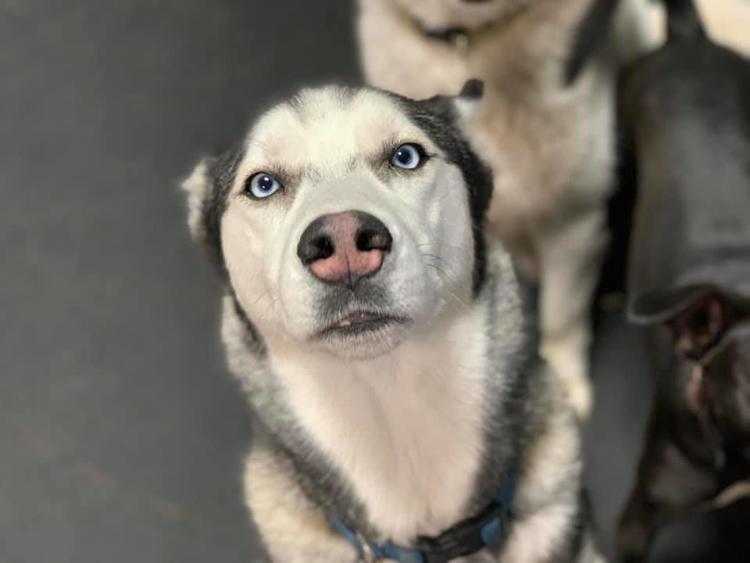 Dogs looking up at camera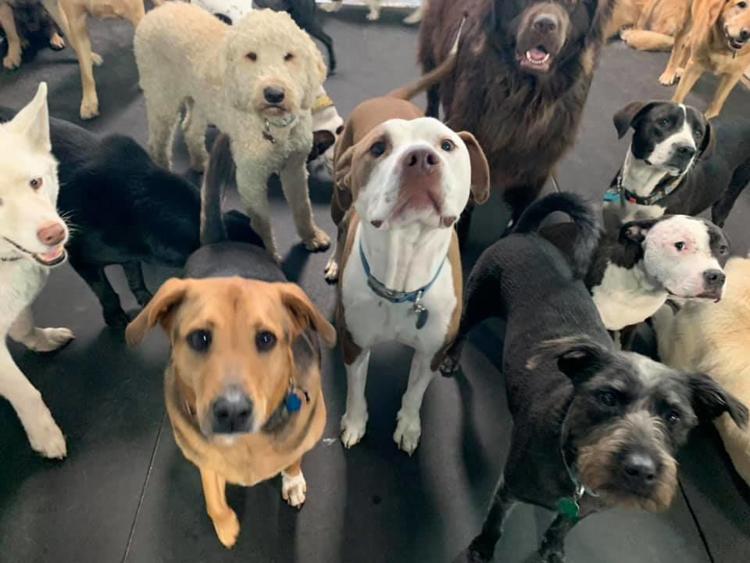 Brandy and Terri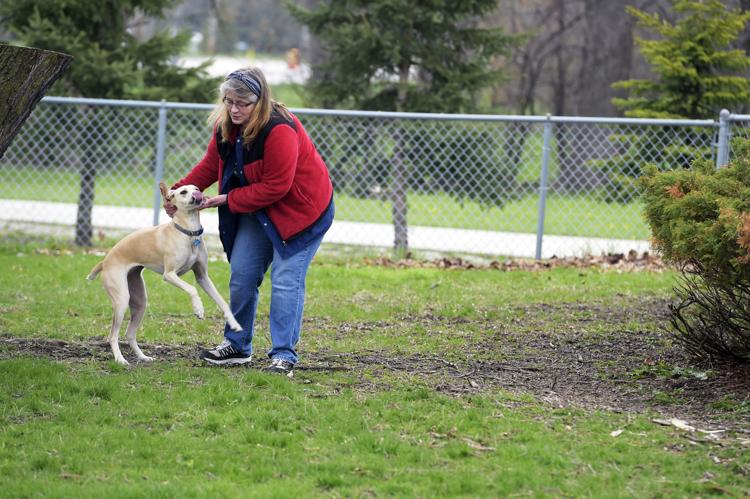 Dogs and humans playing together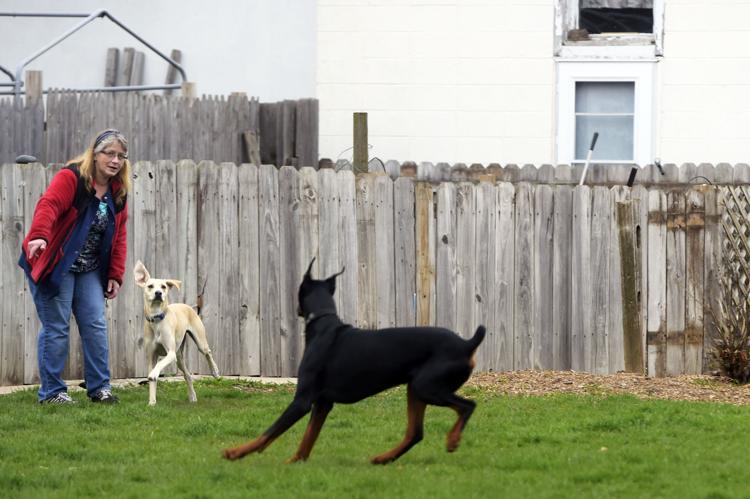 Bullet, a rescue cat that resides at Angelcare Pet Resort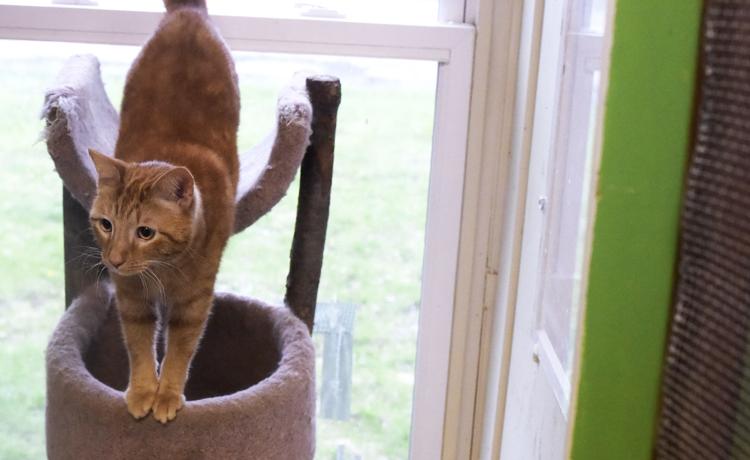 Dogs playing together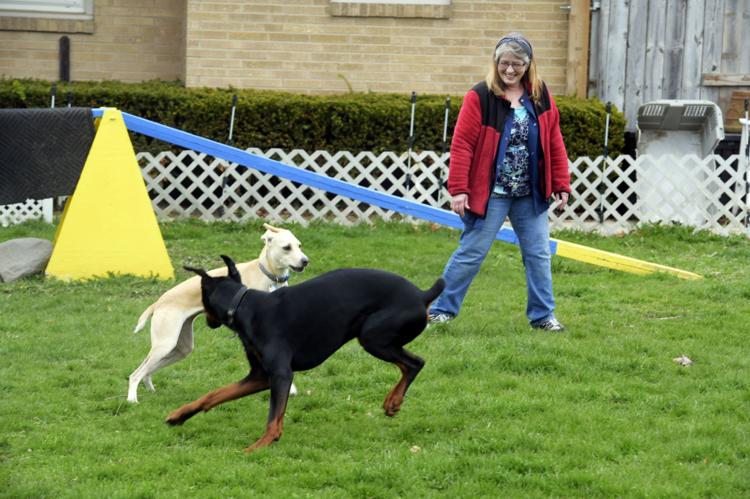 Dogs looking up at camera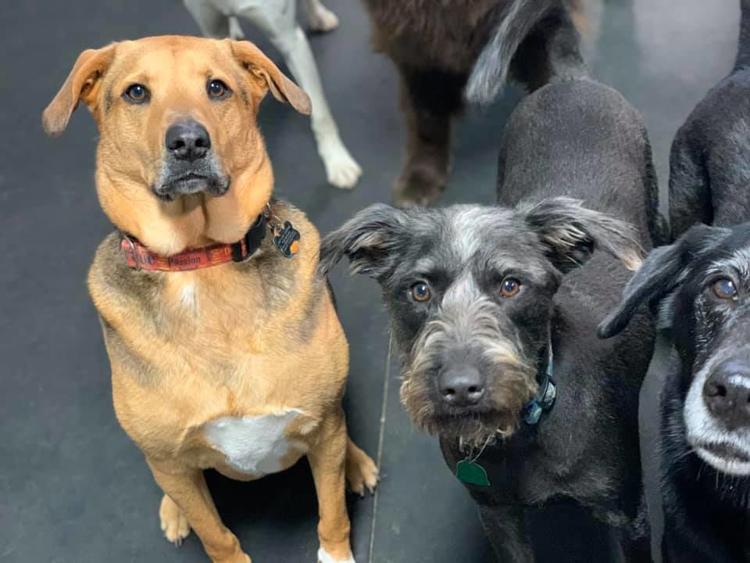 Photo wall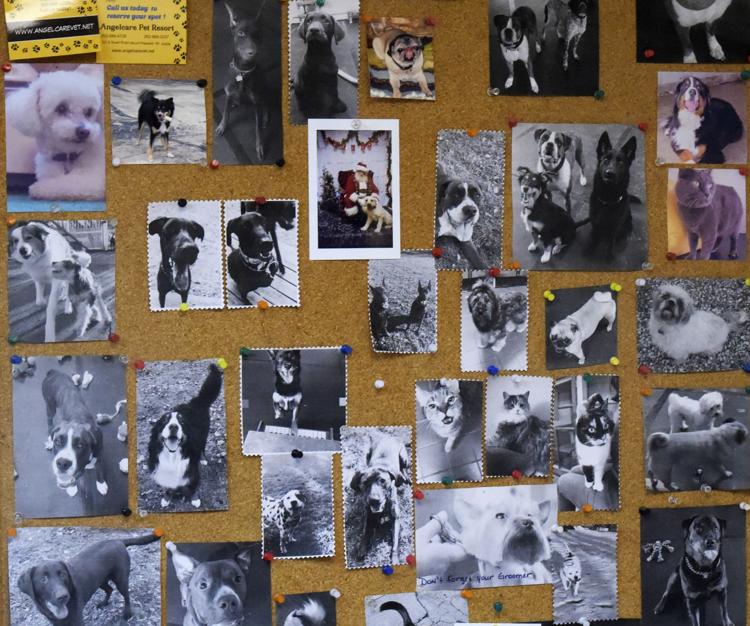 Leaping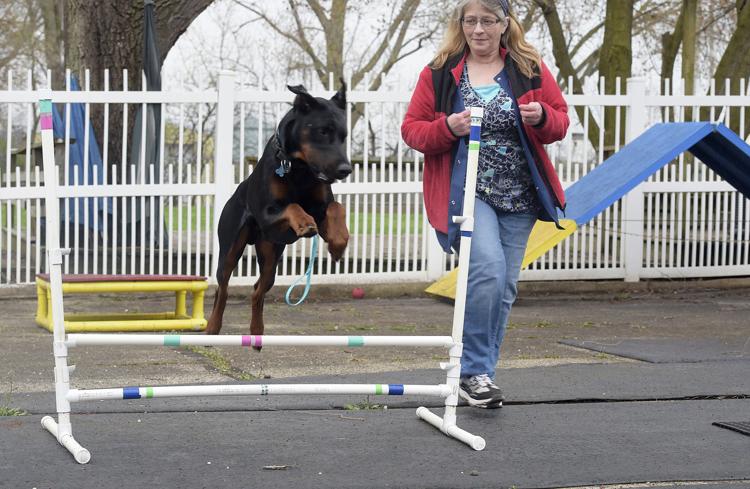 Concerned about COVID-19?
Sign up now to get the most recent coronavirus headlines and other important local and national news sent to your email inbox daily.