Pages from the past, July 26: Caledonia man killed after cart flips over, lands on top of him
A collection of front pages from The Racine Journal Times published on this day in history, decade by decade, from 1901 to 2001. 
Digital subscribers have access to 2 years of The Racine Journal Times archives on Newspapers.com. Learn more about this and other News+ membership benefits HERE.
July 26, 1901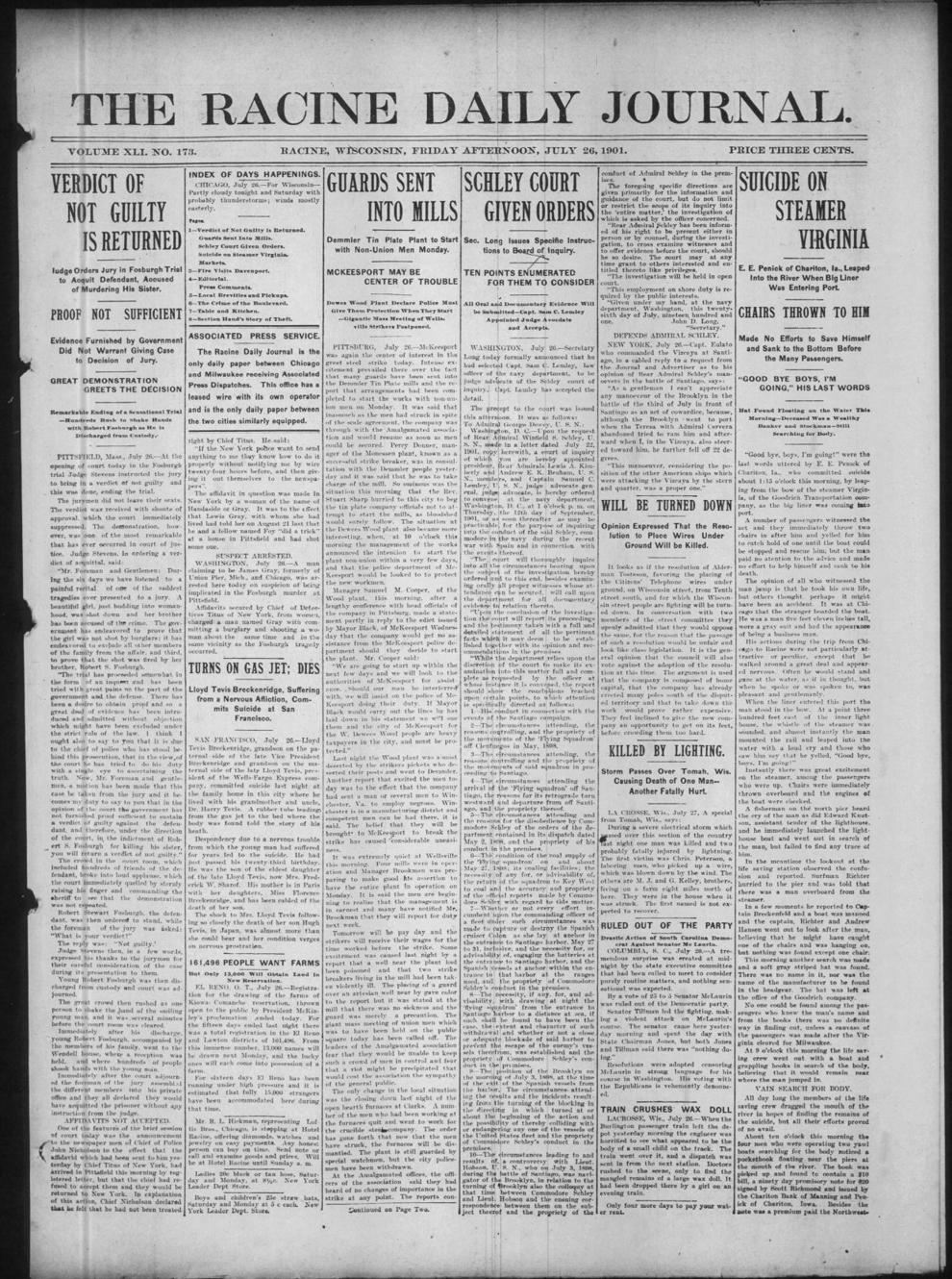 July 26, 1911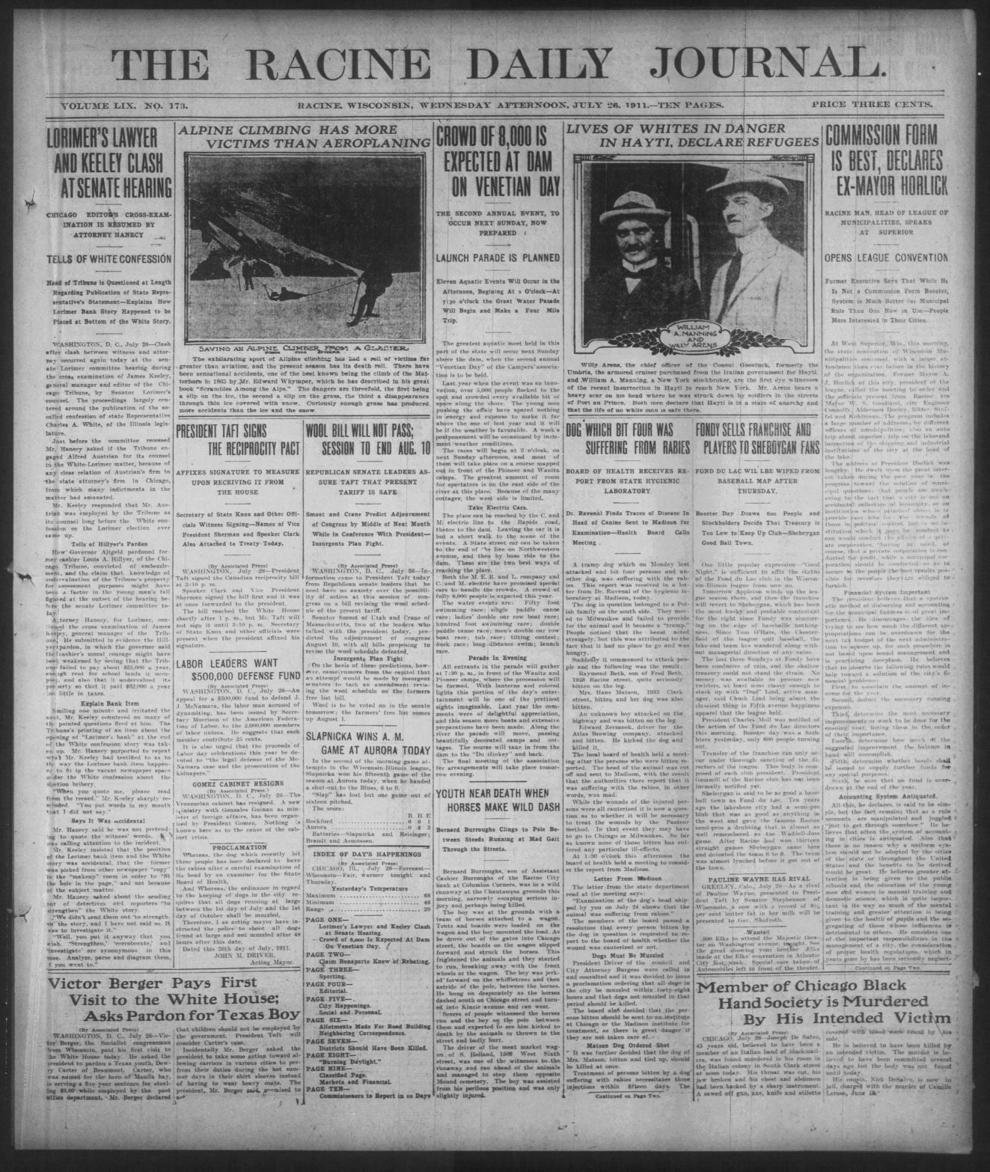 July 26, 1921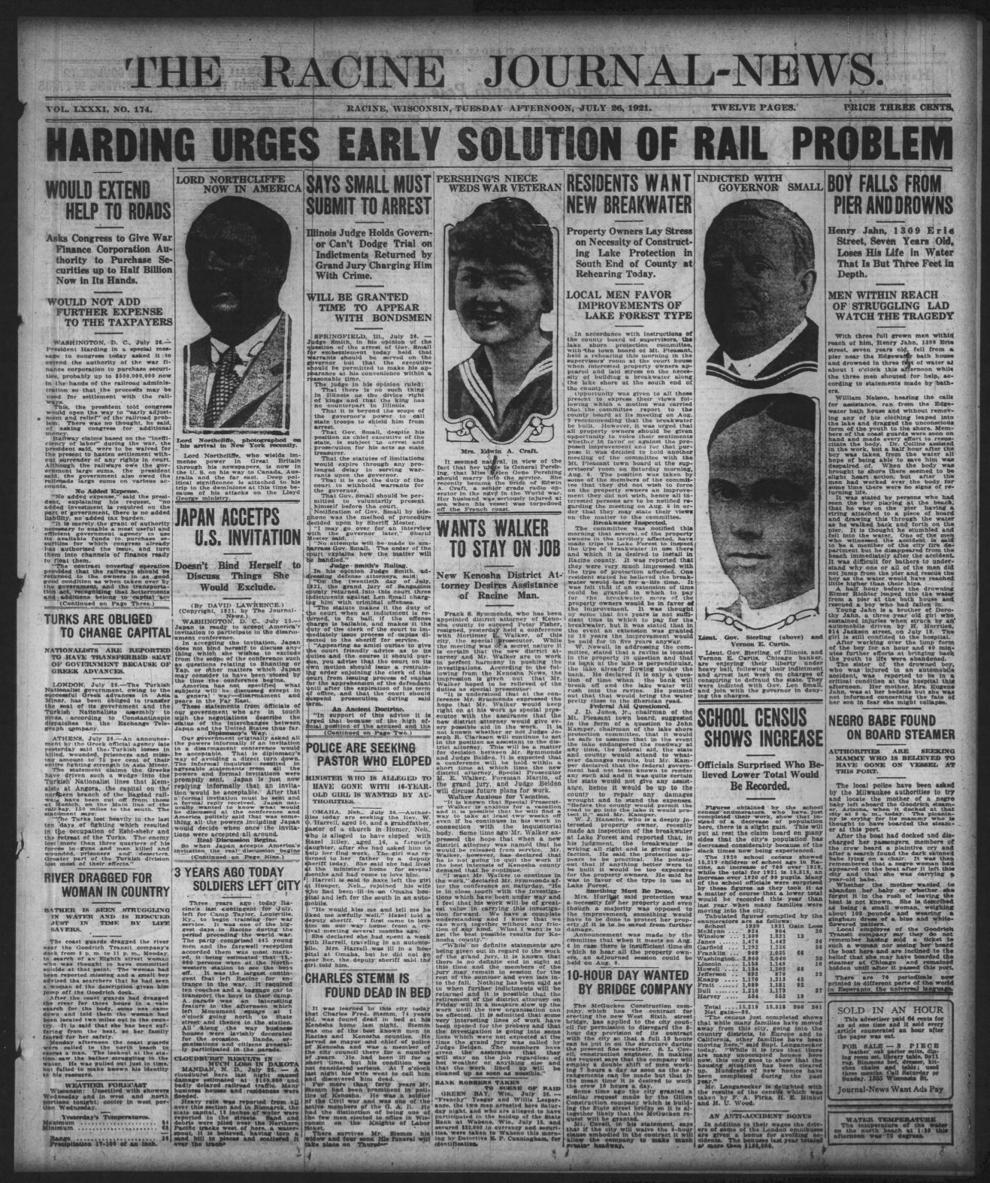 July 26, 1931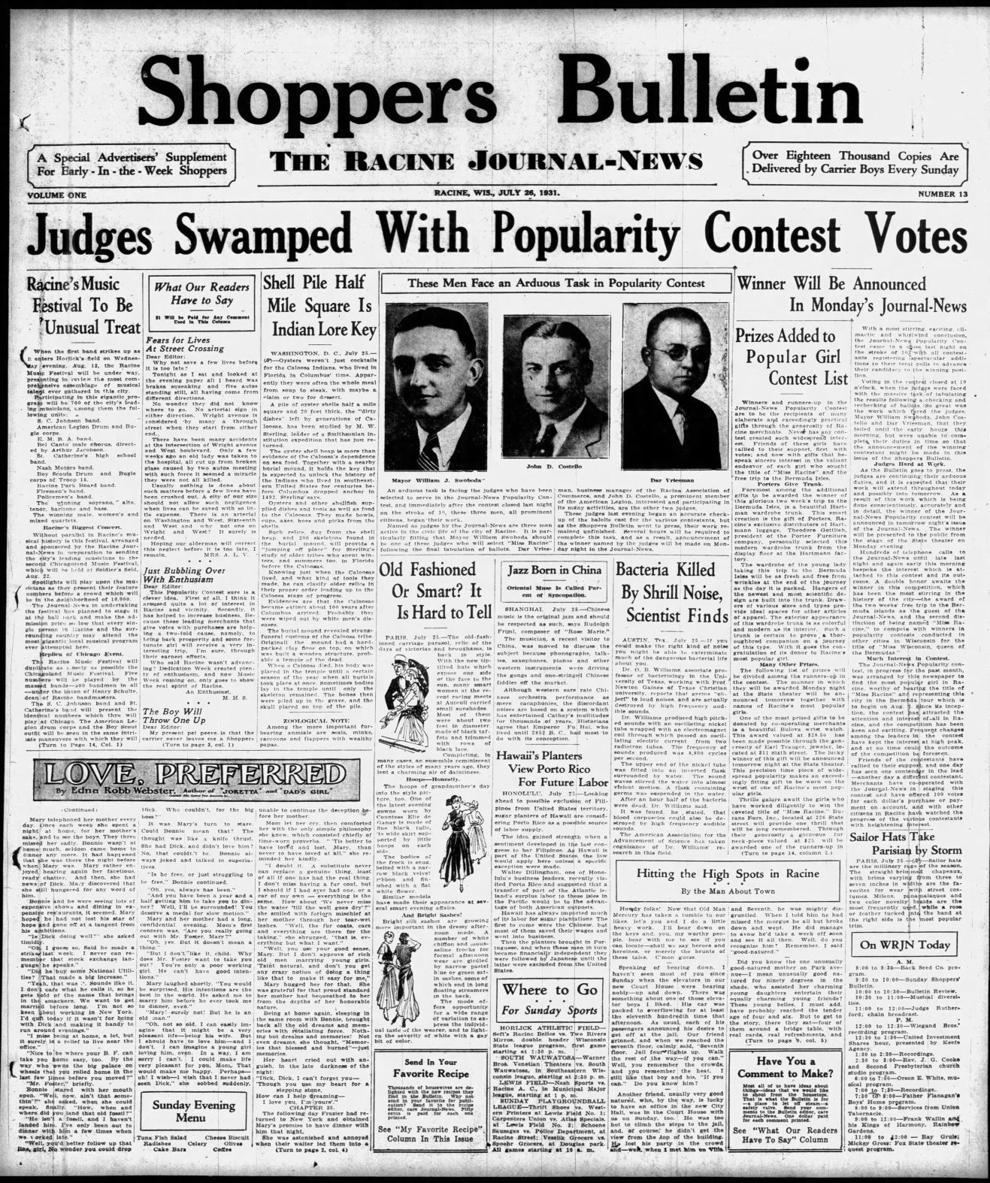 July 26, 1941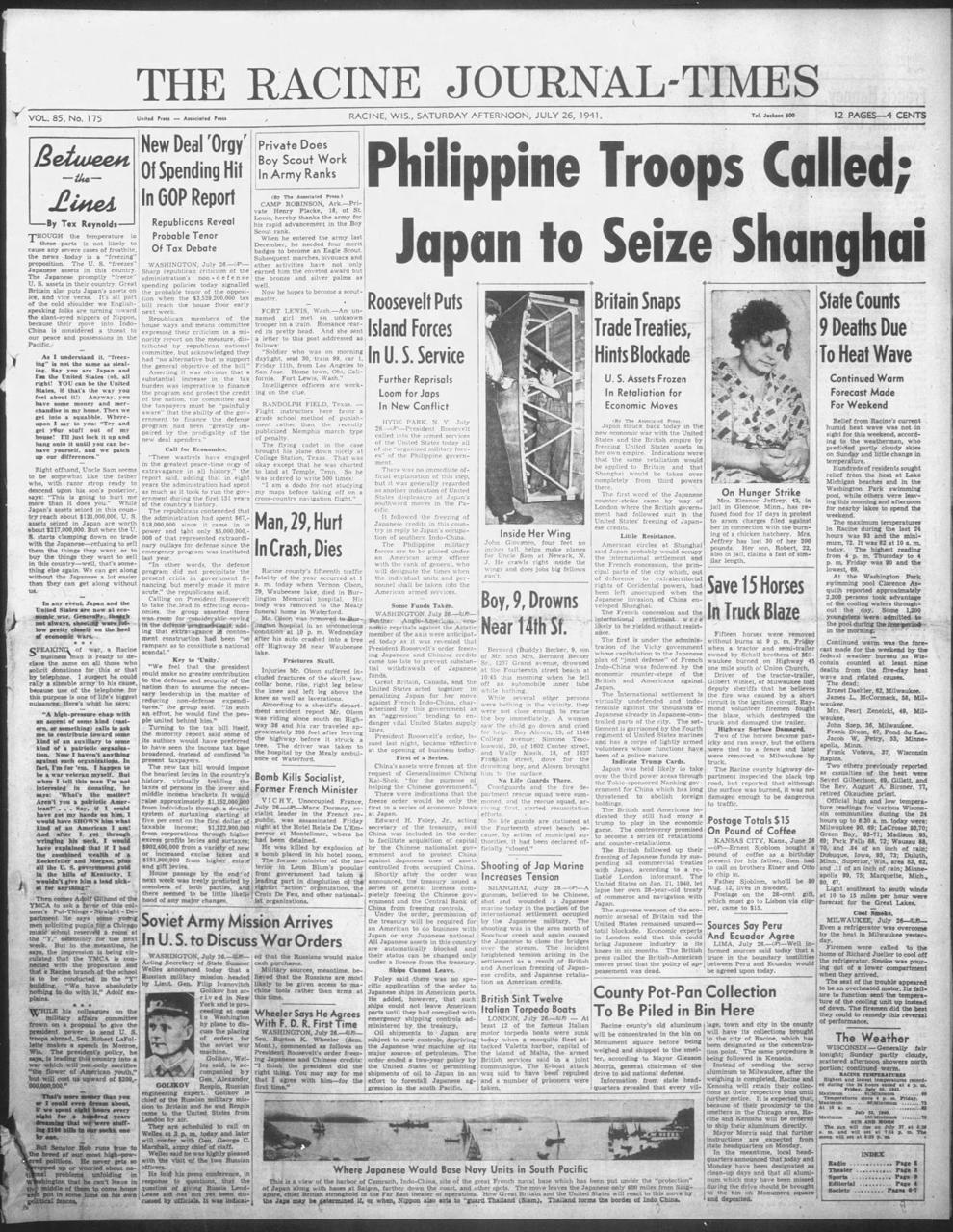 July 26, 1951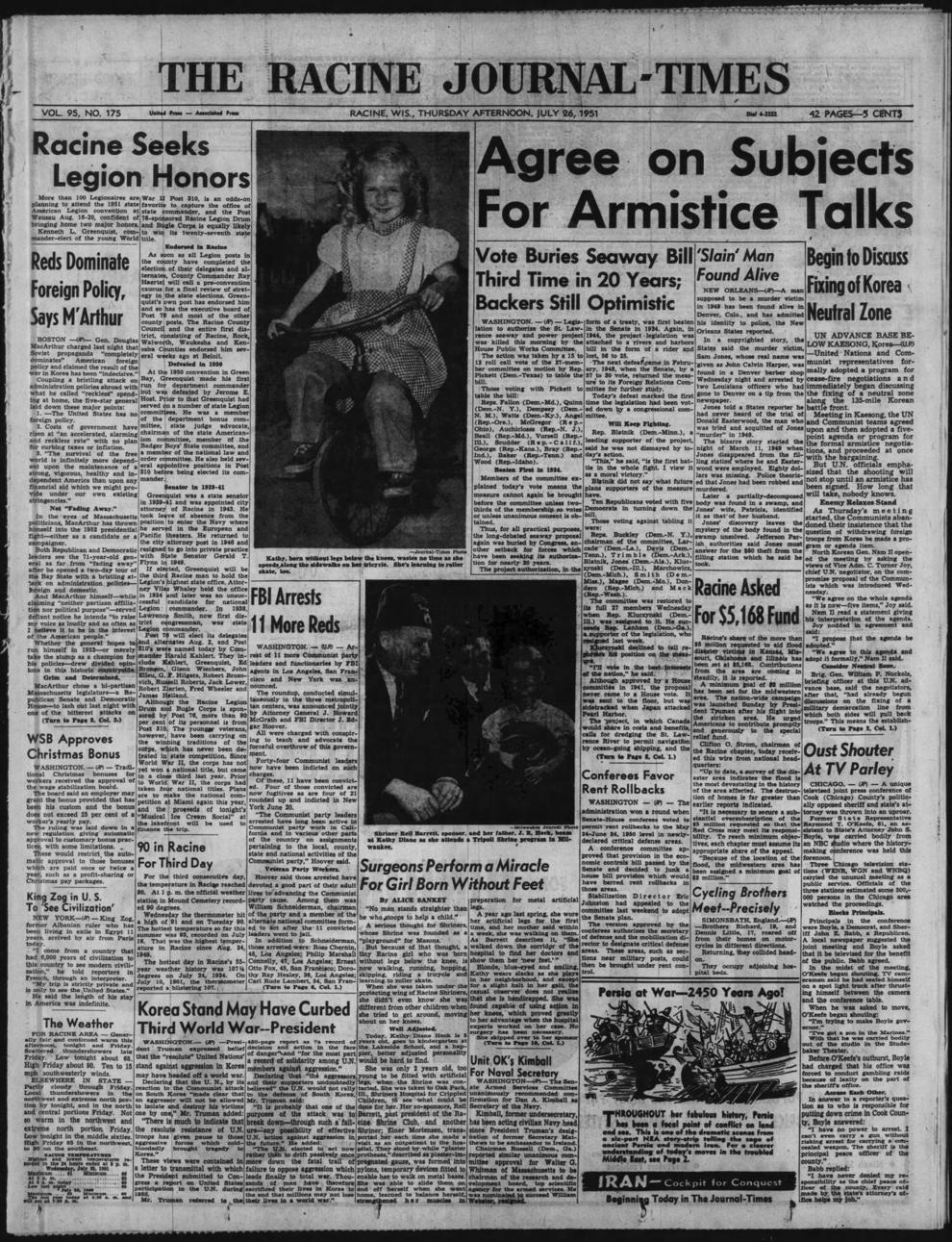 The_Journal_Times_Wed__Jul_26__1961_.jpg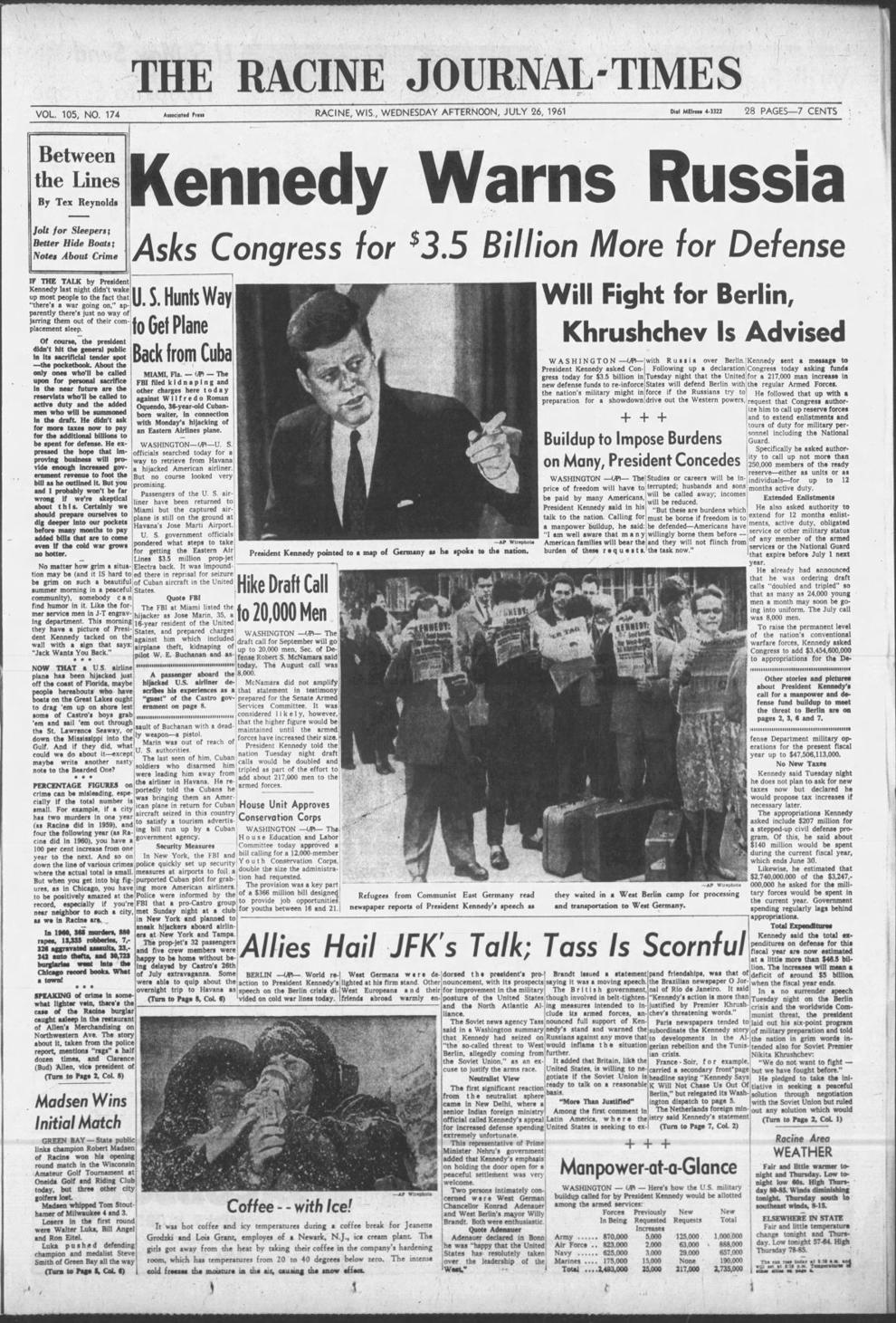 July 26, 1971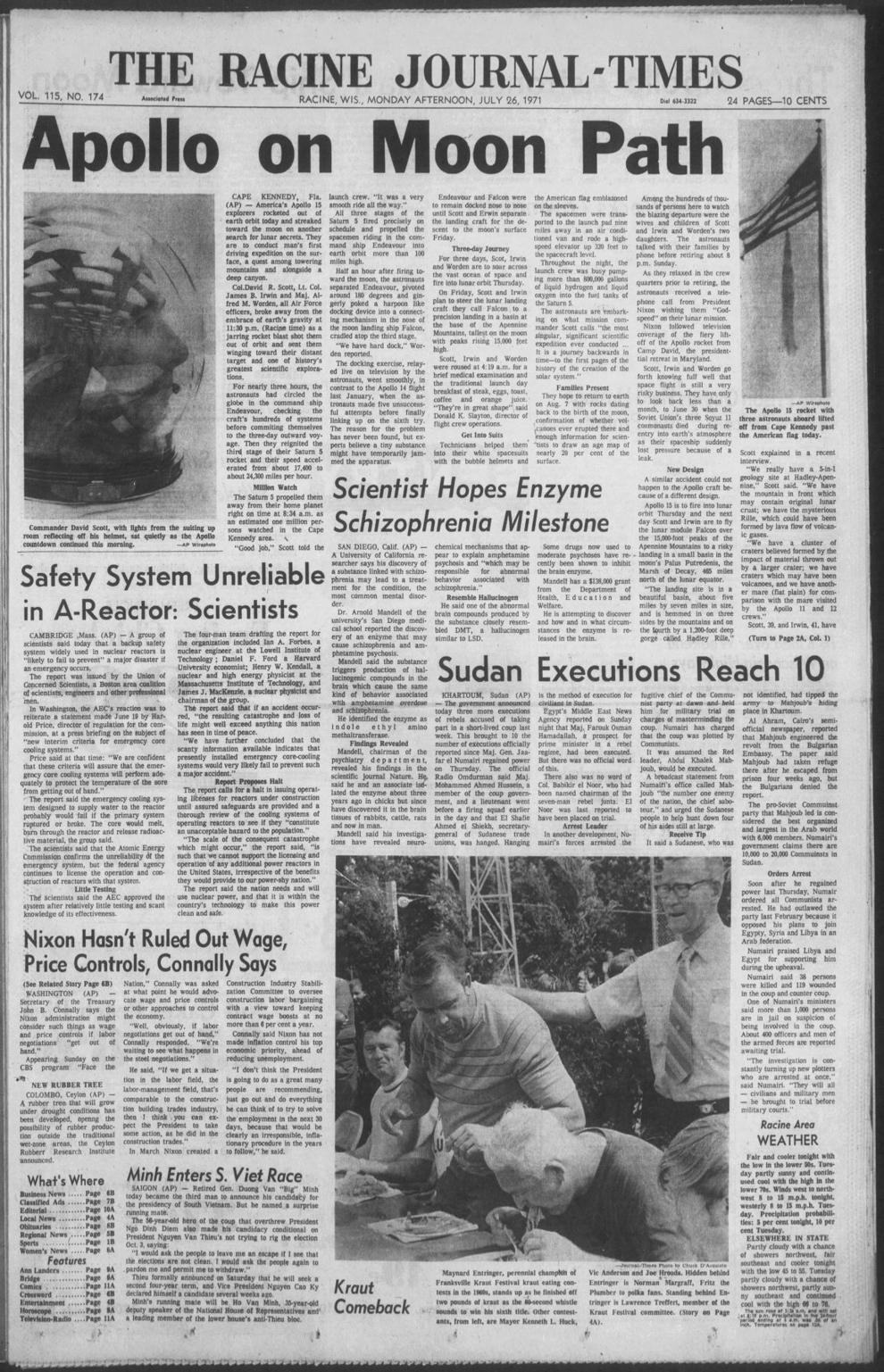 July 26, 1981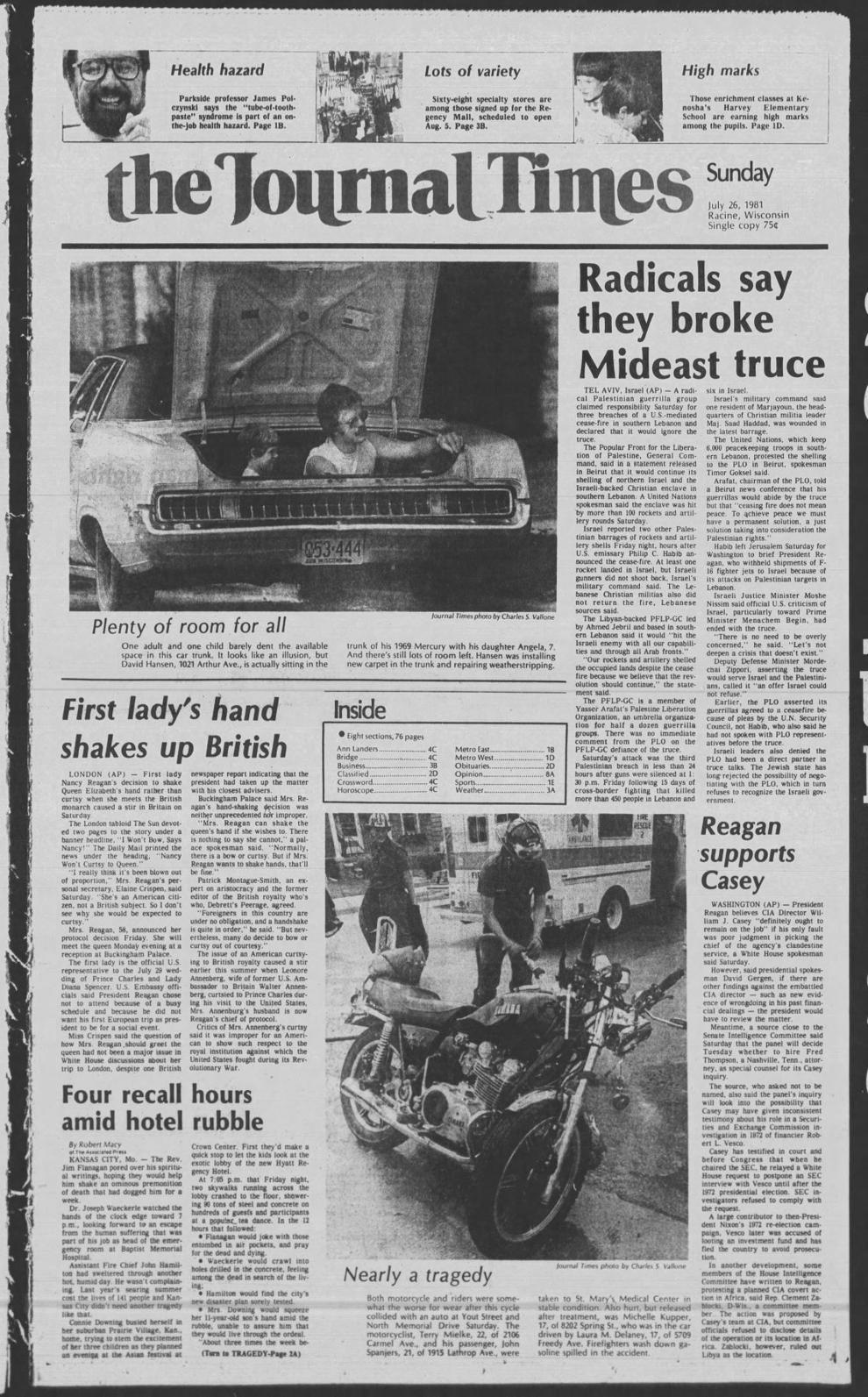 July 26, 1991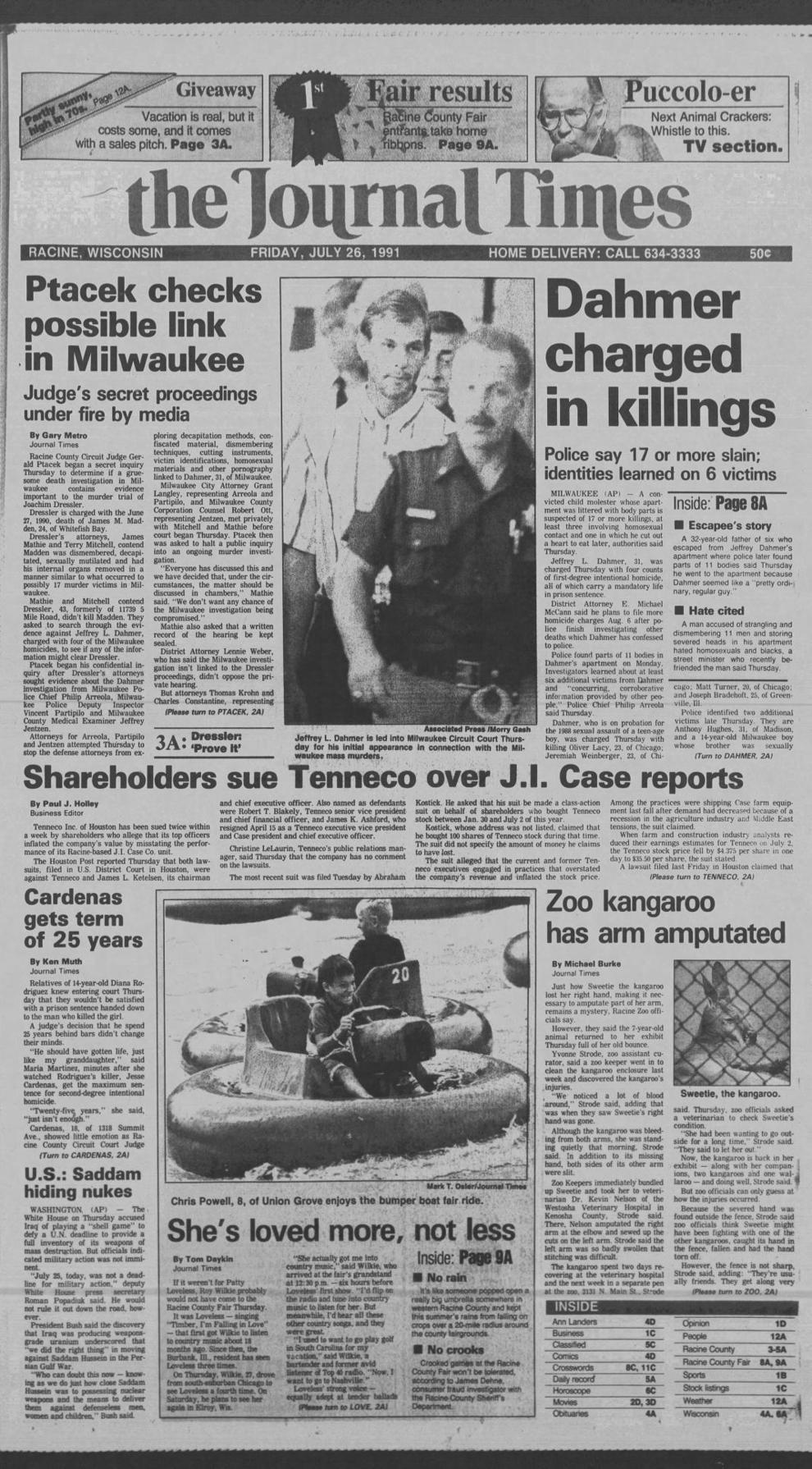 July 26, 2001