RACINE — Dozens of vehicles rolled through Racine on Saturday, honking their horns and cheering, encouraging people in the city to vote as part of a series of "Pack the Polls" car parades held across Wisconsin.
"The purpose is to let individuals realize it is not too late to vote," said Van Carson, the coordinator of the Racine Family YMCA's Focus on Fathers Initiative who also co-organized Saturday's parade. "Recess is over. It's time to use your intelligence over your emotions."
The pro-voting event encouraged participants to practice social distancing, required masks to be worn and featured cars adorned with "nonpartisan 'VOTE' messages."
They gathered in the parking lot of the Dr. John Bryant Community Center on Caron Butler Drive before starting on separate treks through city voting districts.
"We're nonpartisan so we don't tell them who to vote for, but we will talk about what the issues might be," Connie Molbeck of the Racine Interfaith Coalition said before the parade began.
Normally, RIC schedules door-knocking in the city, encouraging people to plan to vote, and educating them how to get registered and cast a ballot if they aren't sure how. But this year, due to COVID-19, that plan was scrapped.
Saturday's car parade ended at Festival Hall, 5 Fifth St., where early voting for city residents will be held every day through Sunday, Nov. 1.
Weekday early voting locations in the city also include:
Cesar Chavez Community Center, 2221 Douglas Ave.
Knapp Elementary School, 2701 17th St.
John Bryant Community Center, 601 Caron Butler Drive
Roosevelt Elementary, 915 Romayne Ave.
Humble Park Community Center, 2200 Blaine Ave.
Tyler-Domer Community Center, 2301 12th St.
Gilmore Elementary, 2330 Northwestern Ave.
Starbuck Middle School, 1516 Ohio St.
Gateway Technical College, 1001 Main St.
For more information, including what times each early voting place is open, go to VoteRacine.org.
Absentee ballot drop-off boxes in the city can also be found at:
Festival Hall
Dr. John Bryant Community Center
Tyler-Domer Community Center
Knapp Elementary School
Gateway Technical College
Julian Thomas School, 930 Martin Luther King Drive
Gilmore School, 2330 Northwestern Ave.
Dr. Martin Luther King Jr. Community Center, 1134 Martin Luther King Drive
Mitchell School, 2701 Drexel Ave.
Across from Goodland School at the intersection Ohio Street and Graceland Boulevard
Jerstad-Agerholm School, 3601 La Salle Street
City Hall, 730 Washington Ave.
Onlookers hear the honking horns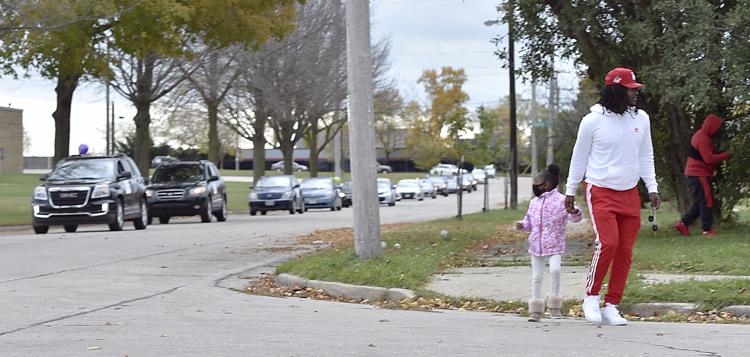 Jean Brosseau rocks the "VOTE" mask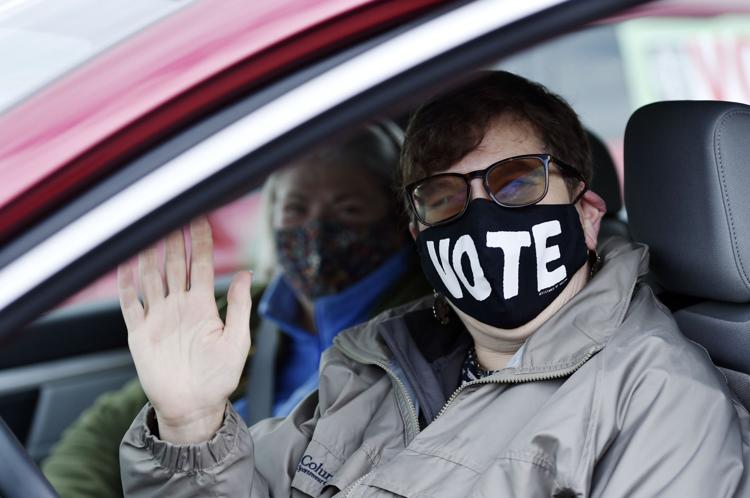 Long line of pro-voting cars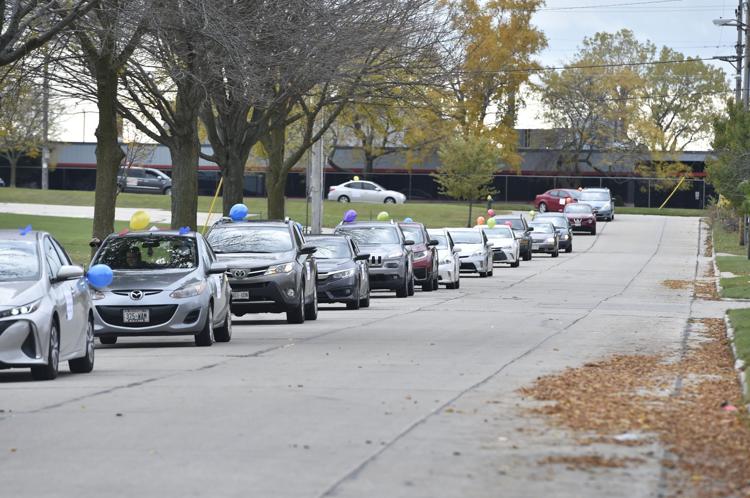 EARLY VOTING NOW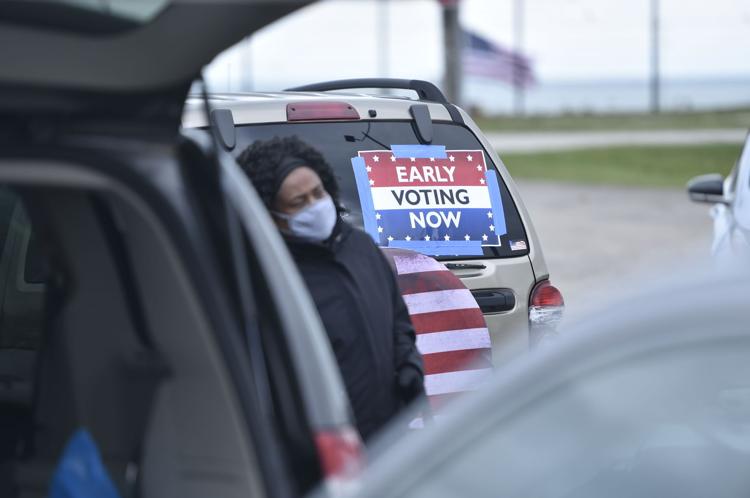 Gotta register before you can vote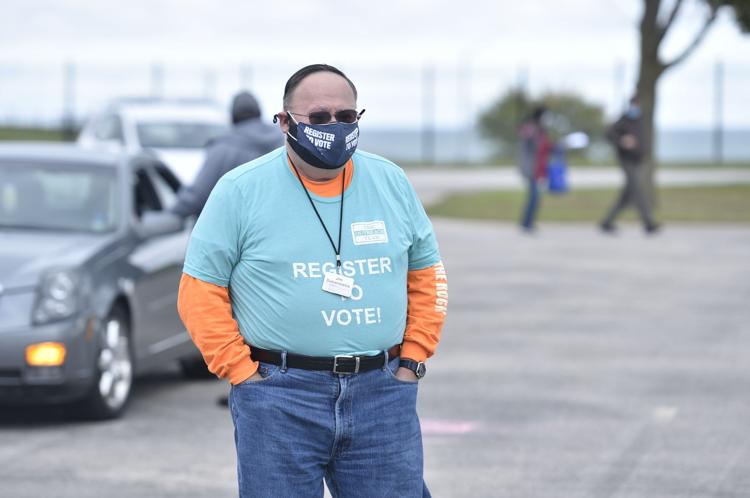 Racine Unified School Board Member John Heckenlively, masked up and encouraging voting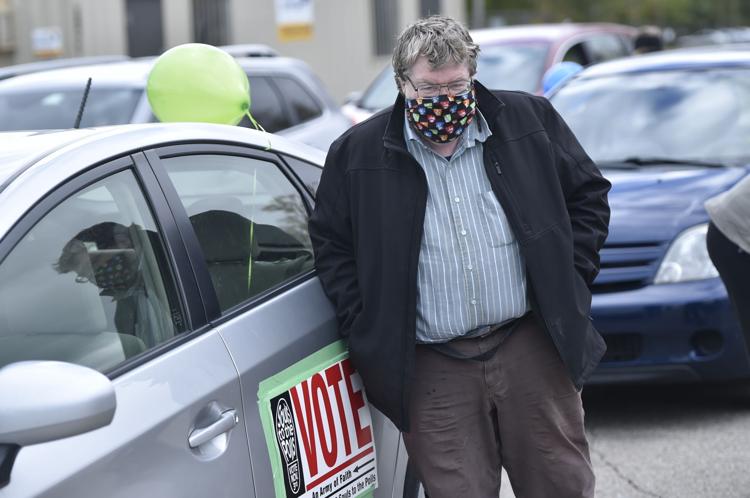 Sorry Fido, dogs can't vote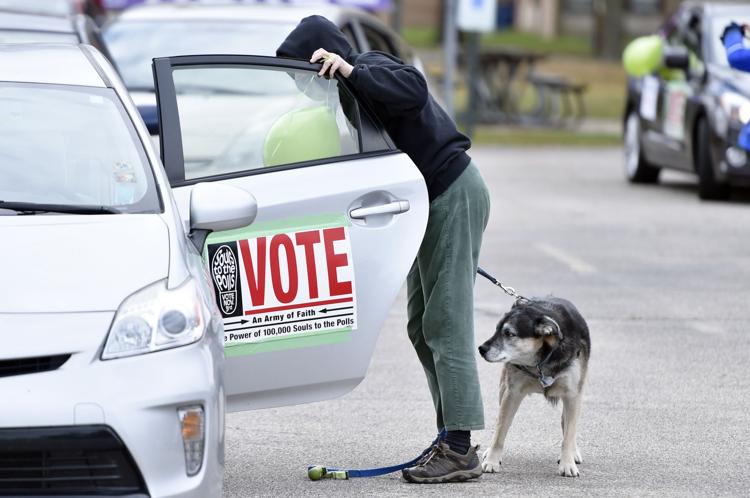 An exercise in democracy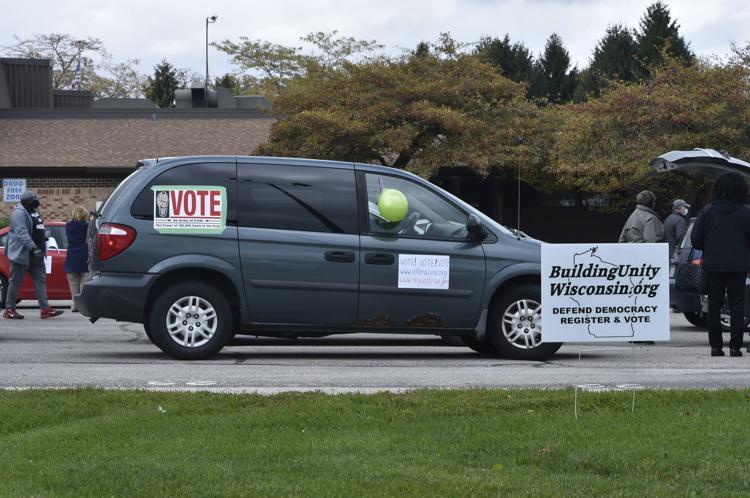 Van Carson, the man with the megaphone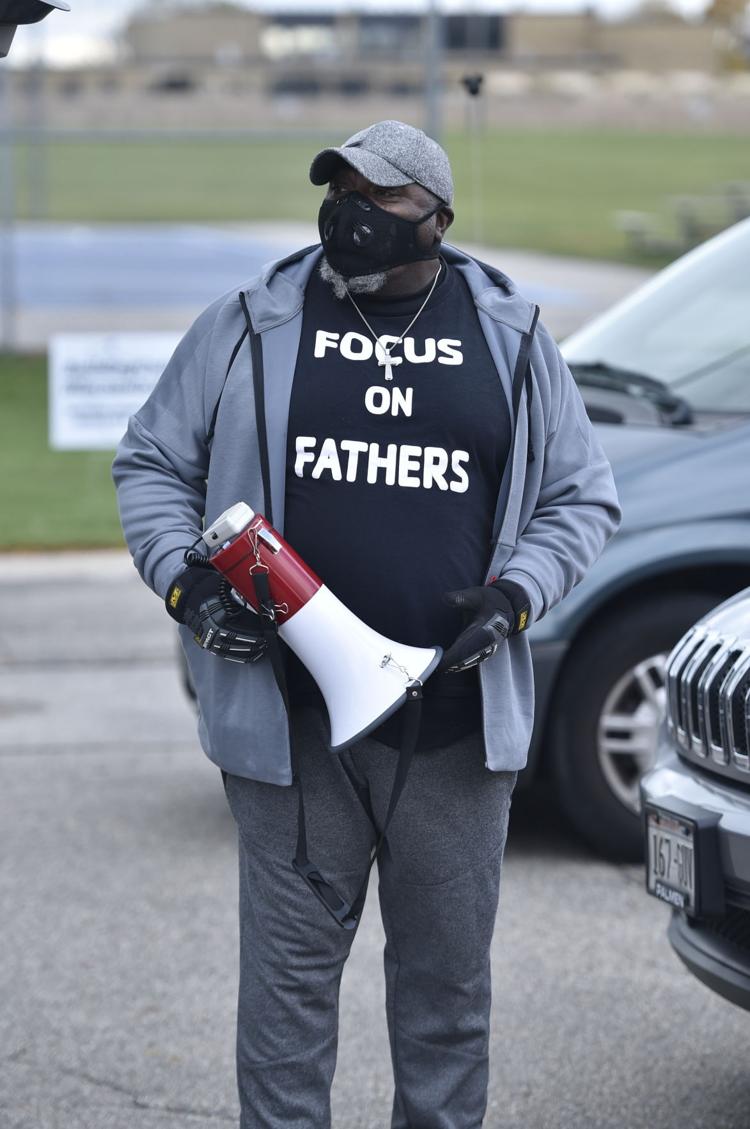 Ready to roll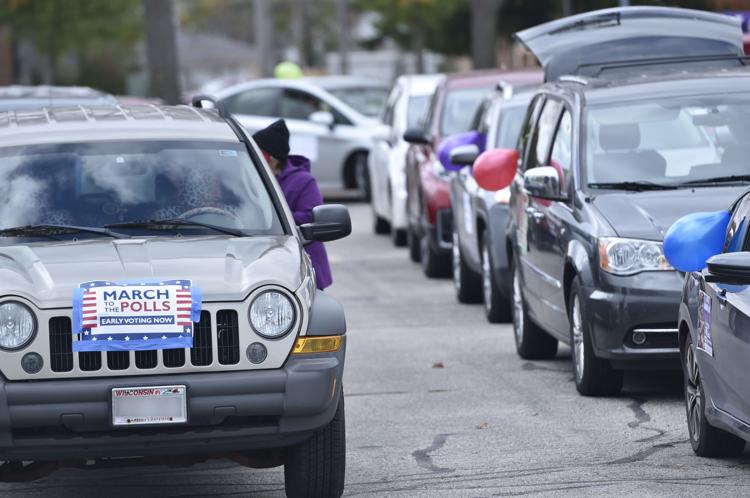 Cheering for voting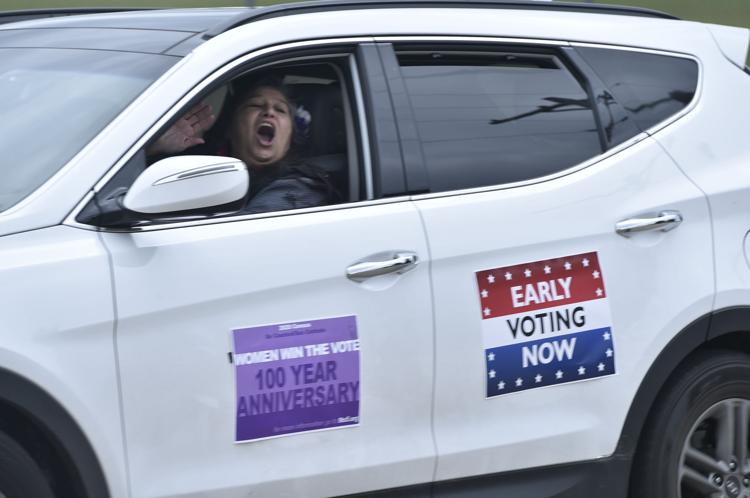 Onlookers hear the honking horns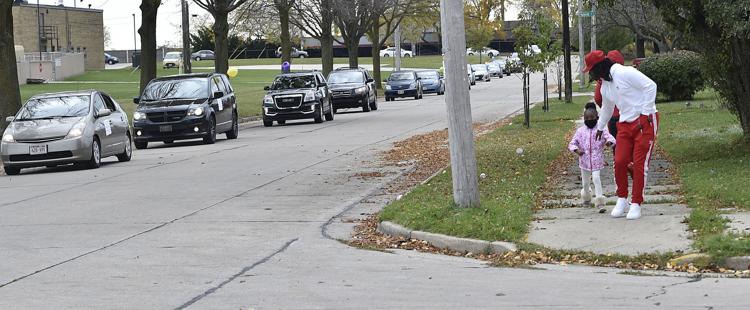 VOTE! VOTE! VOTE!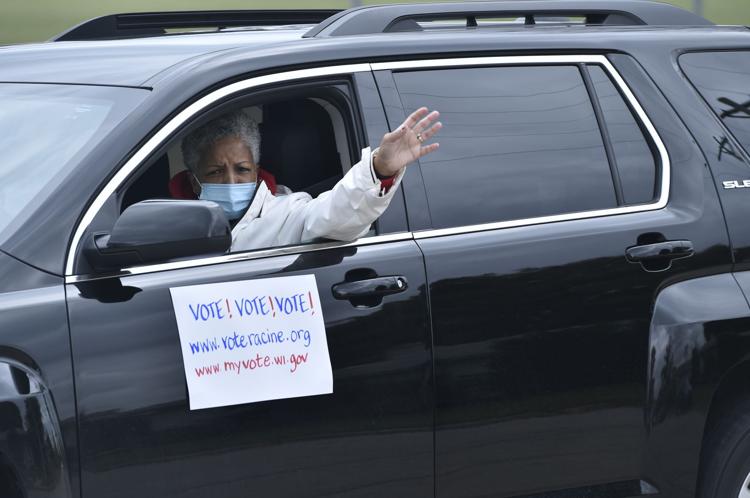 Get local news delivered to your inbox!
Subscribe to our Daily Headlines newsletter.