A pair of local law enforcement officers, a Kenosha firefighter and a Racine police officer will be honored at the "First Responder of the Year" award ceremony today at the state Assembly in Madison.
Fallen Racine Police officer John Hetland, Kenosha Police officer Nick Benvenuto, Kenosha County Sheriff's deputy David Gomez and Todd Leipzig of the Kenosha Fire Department are among 99 state first responders to be recognized.
The recipients were selected by their state lawmaker to represent their respective Assembly district.
"It's important that we take the time to honor the first responders who bravely serve and protect our communities every single day," Assembly Speaker Robin Vos said. "I'm pleased that we received numerous nominations and have many worthy recipients in this new recognition program."
John Hetland
Fallen Racine Police officer John Hetland was chosen by Vos and Rep. Greta Neubauer, D-Racine.
Hetland, 49, was off-duty and fatally shot during an armed robbery on June 17 at Teezers Bar & Grill, 1936 Lathrop Ave., in Racine. It was the first Racine police officer in more than four decades to die in the line of duty.
Nick Benvenuto
Benvenuto, who was chosen by Rep. Todd Ohnstad, D-Kenosha, pulled a 61-year-old Kenosha man from a burning vehicle on Feb. 16.
Police said the car crashed into the back of a parked car in the 6600 block of 32nd Avenue. The driver appeared to be unconscious with his foot on the gas pedal and the doors locked when Benvenuto used his baton to break the vehicle's window and rescue the man.
"Our police, fire and rescue personnel do an outstanding job every day," Kenosha Police Chief Dan Miskinis said. "Recognition is not the motivator, but it is quite often warranted and should be humbly accepted. What our first responders do for the city of Kenosha is admirable and often nothing short of amazing."
You have free articles remaining.
You're out of free articles
Sign in or create a FREE account to keep reading.
David Gomez
Gomez, a patrol officer, was nominated by Bristol Fire Chief John Niederer and selected by Rep. Samantha Kerkman, R-Salem Lakes. The 14-year veteran has been involved in numerous life-saving calls, according to Niederer.
"He is a breath of fresh air when you see him with his upbeat attitude and contagious smile," Niederer said. "He continues to answer the call above and beyond his normal duties and represents the Sheriff's Department with top-notch professionalism, pride and honor. (Gomez) displays no hesitation to assist our staff and the public in the time of need."
Todd Leipzig
Leipzig, a paramedic-lieutenant, was nominated for his life-saving efforts on July 7 at the Washington Park Velodrome. The Kenosha Velosport Cycling member was off-duty and training when one of his teammates, a 65-year-old Franklin man, collapsed in the infield area.
Leipzig, who was chosen by Rep. Tip McGuire, D-Kenosha, started CPR before paramedics arrived. The man was treated at a local hospital and soon released, according to Charles Leipzig.
"Todd was there and recognized what happened," said Kenosha Fire Chief Charles Leipzig, who is Todd's older brother. "When he realized he didn't have a pulse, (Todd) said his training took over and he went into paramedic mode."
The ceremony takes place at 1 p.m. today during the Assembly's floor session. The event can be viewed live online at http://wiseye.org.
"The awards are our way of saying 'Thank you' to all first responders," Vos said. "These are the people who run toward danger, while the rest of us seek safety. Wisconsin is grateful for their dedication and commitment to keeping our communities safe."
Funeral procession for Officer Hetland passes through Racine
Racine Police Officer John Hetland died while trying to stop an armed robbery on June 17. His procession leading to his final resting place was held on June 26. 
Hetland Procession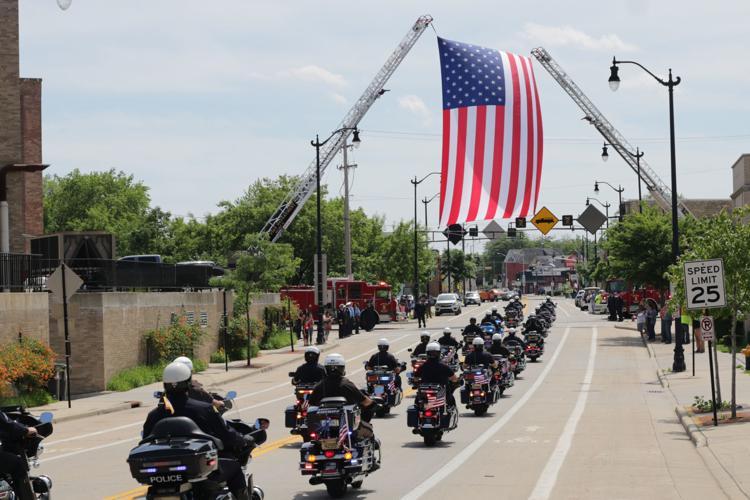 One more pass by the station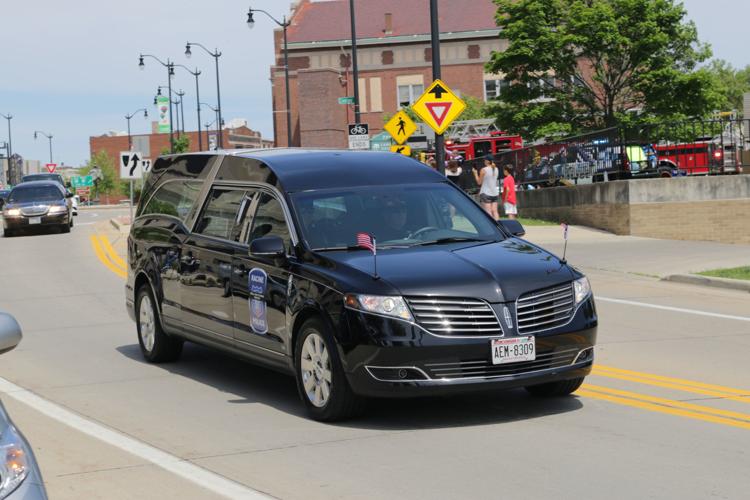 A show of support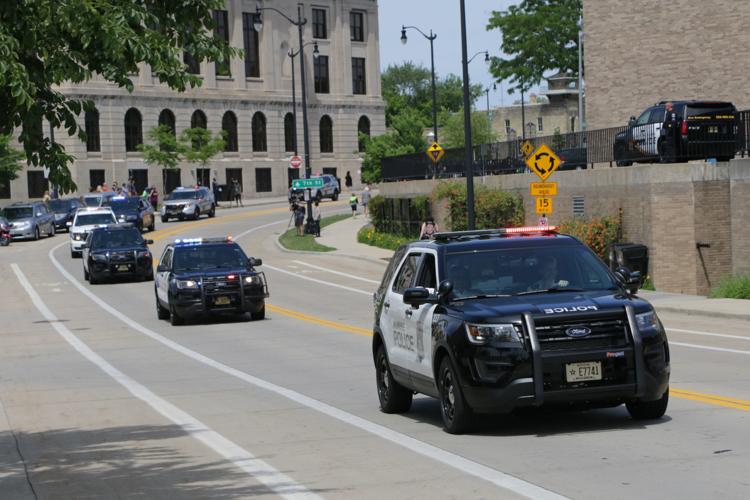 Hetland Procession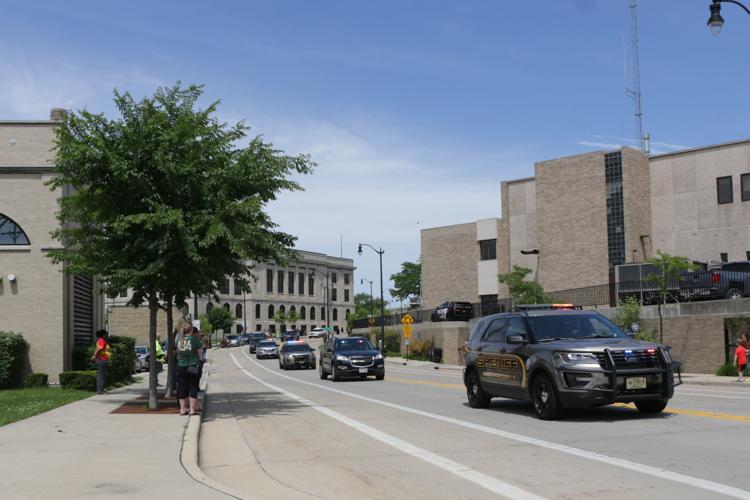 Hetland Procession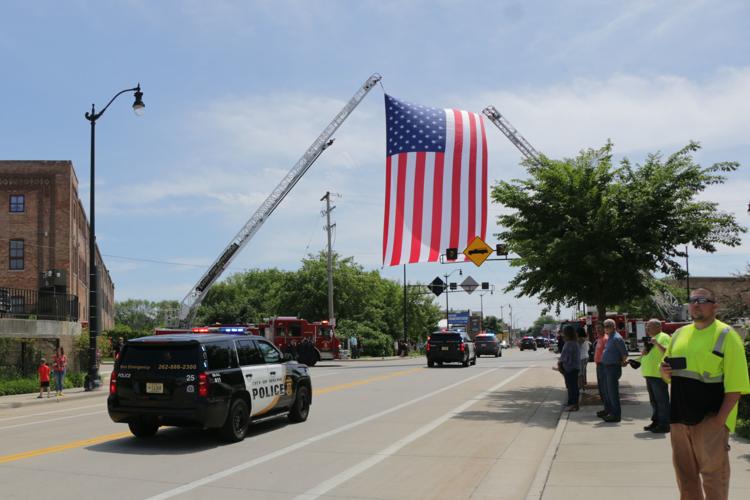 Hetland Procession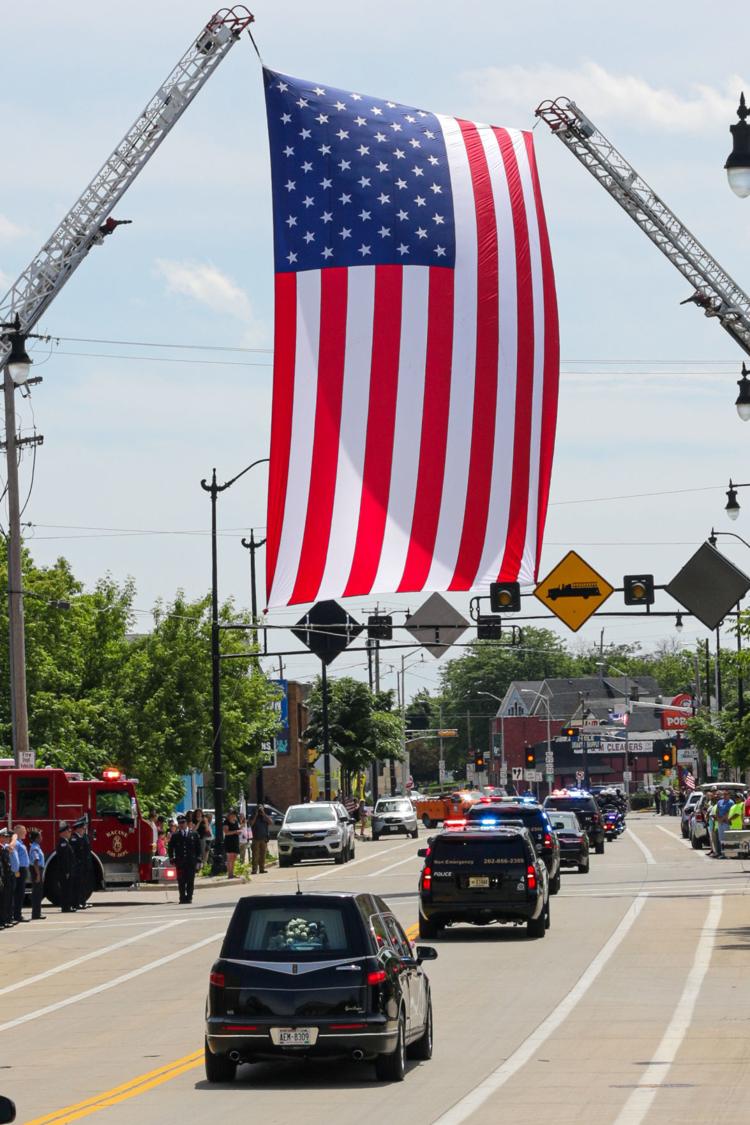 Hetland procession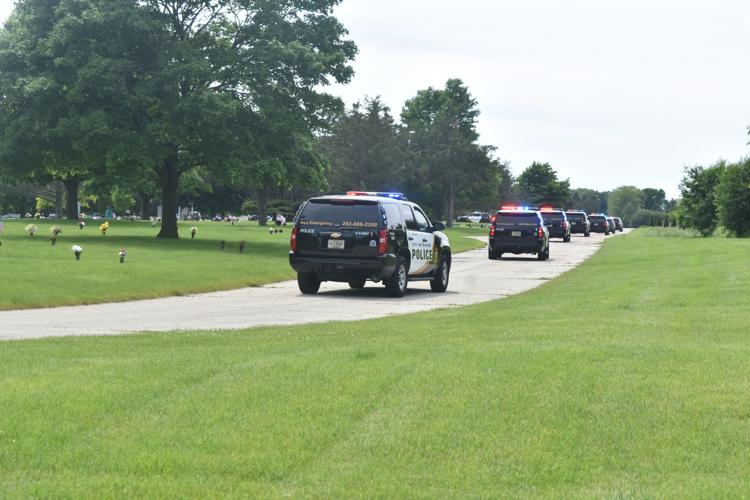 Patriotism and honor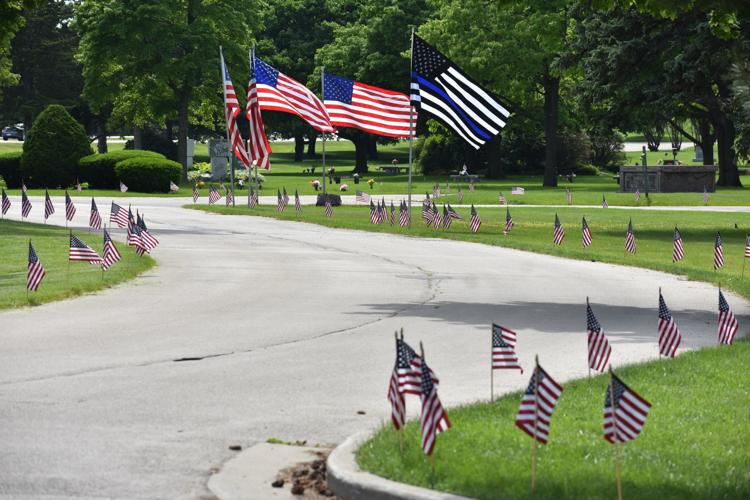 Hetland Procession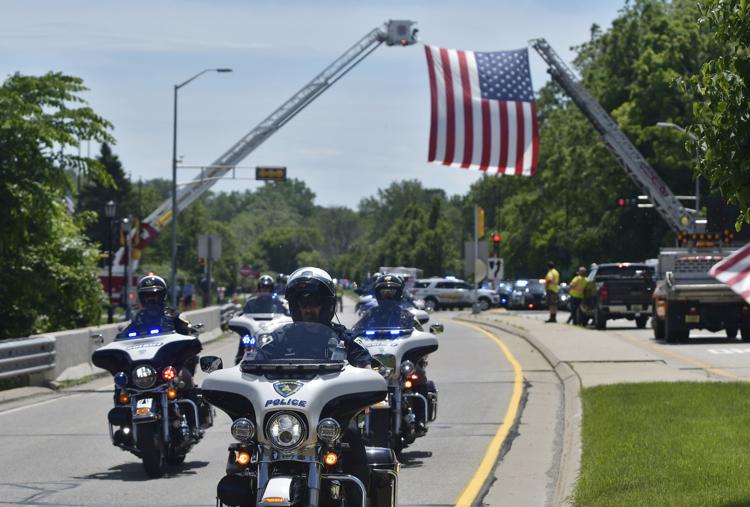 Paying their respects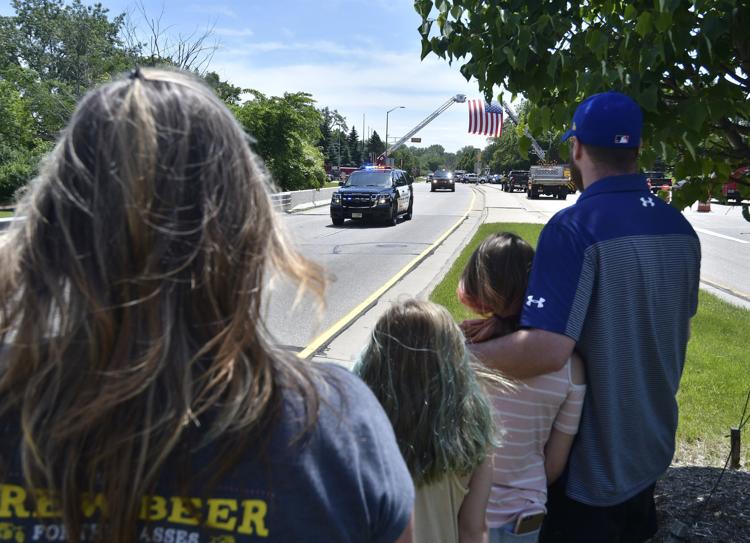 Hetland Procession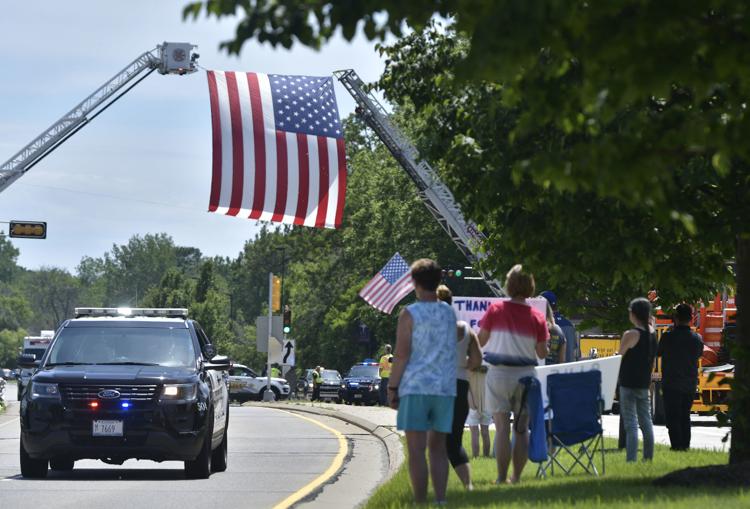 Hetland Procession