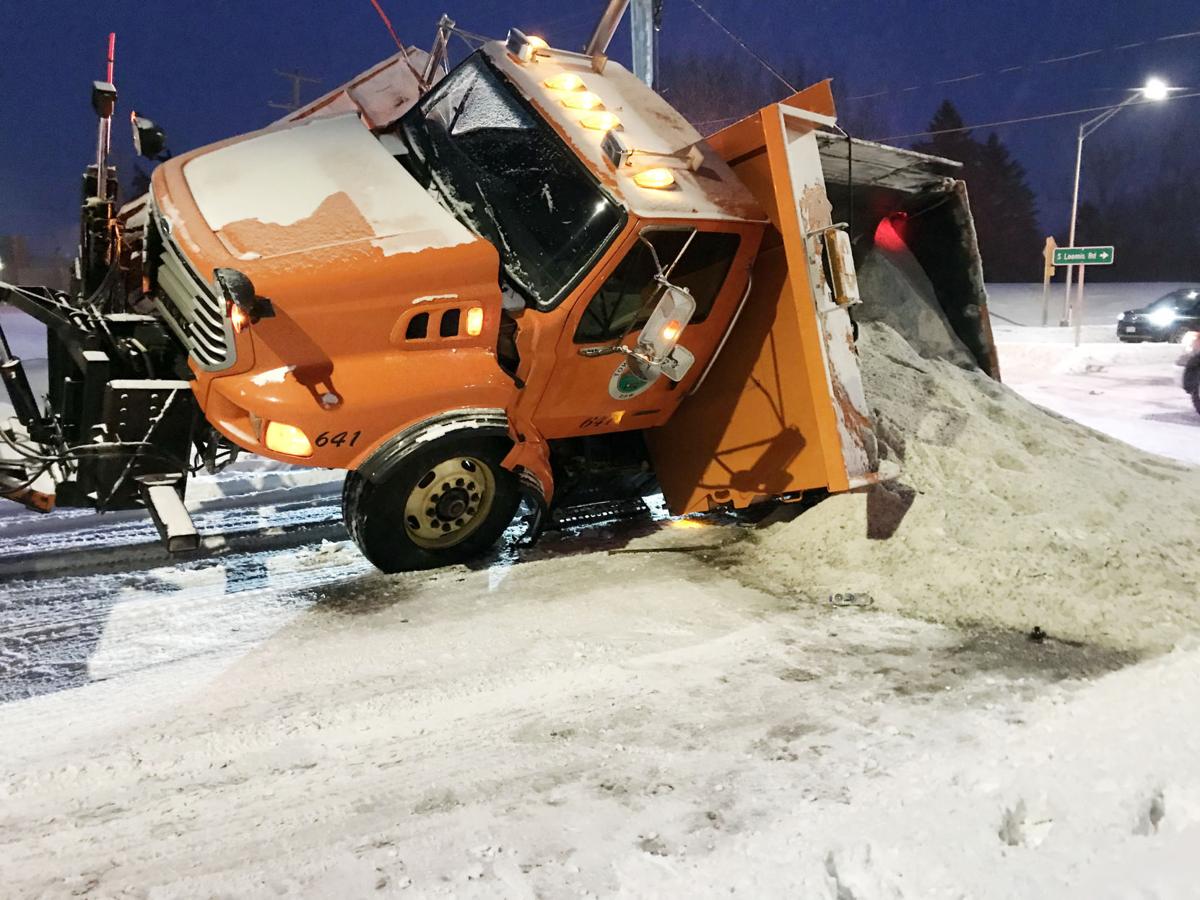 TOWN OF NORWAY — A snowplow knocked out of service Tuesday during a snowstorm was damaged when it became disengaged from a tow truck and rolled over, officials said.
The incident happened at about 5:45 a.m. Tuesday at a roundabout on Loomis Road.
Town Administrator Tom Kramer said nobody was hurt, but the snowplow was damaged in the rollover and traffic in the roundabout was snarled for nearly 2 hours.
The snowplow, one of four owned by the Town of Norway, was being used to clear roads during the snowstorm that began Monday afternoon and lasted into Tuesday morning when it developed mechanical difficulties and had to be towed.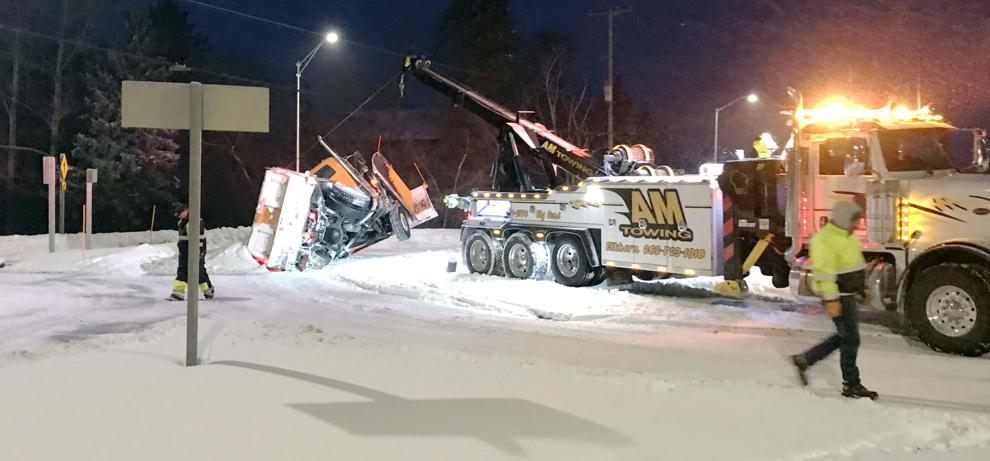 As the tow truck driver was pulling the snowplow through the roundabout, the snowplow, with a load of road salt, toppled and landed on its side along the roadway. The tow truck driver was able to return the snowplow to upright and finish towing it to a repair shop.
Kramer said the snowplow that tipped over is 15 years old. New snowplows cost about $170,000.
Insurance adjustors were reportedly studying the incident to determine whether the snowplow could be repaired and who should pay for the damage.
Incident totals
The Wisconsin State Patrol's Southeast Region responded to 120 crashes during snow events over the past two weeks.
In the eight-county region, which includes Racine and Kenosha counties, there were the following calls:
315 motorist assists
78 runoffs
120 crashes
During the storm which occurred from 4 p.m. Monday through noon Tuesday, the Kenosha County Sheriff's Department reported responding to:
3 crashes with injuries
13 property-damage crashes
90 motorist assists
In a Facebook post Tuesday, Racine County said that "plow drivers have worked throughout the night to clear county and state highways and I-94. Anyone who must travel should slow down and keep a safe distance from plows as roads remain slick, particularly in Eastern Racine County where we are seeing heavy lake effect snow."
Photos: Remembering the record-setting blizzard of December 2012
Scene from December 2012 blizzard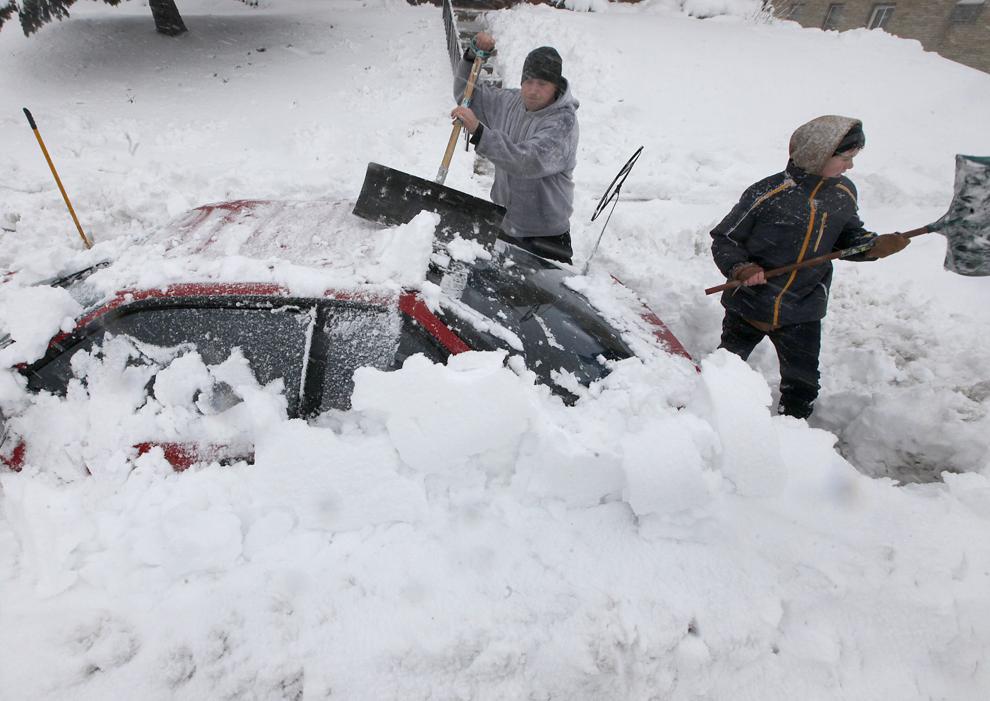 Scene from December 2012 blizzard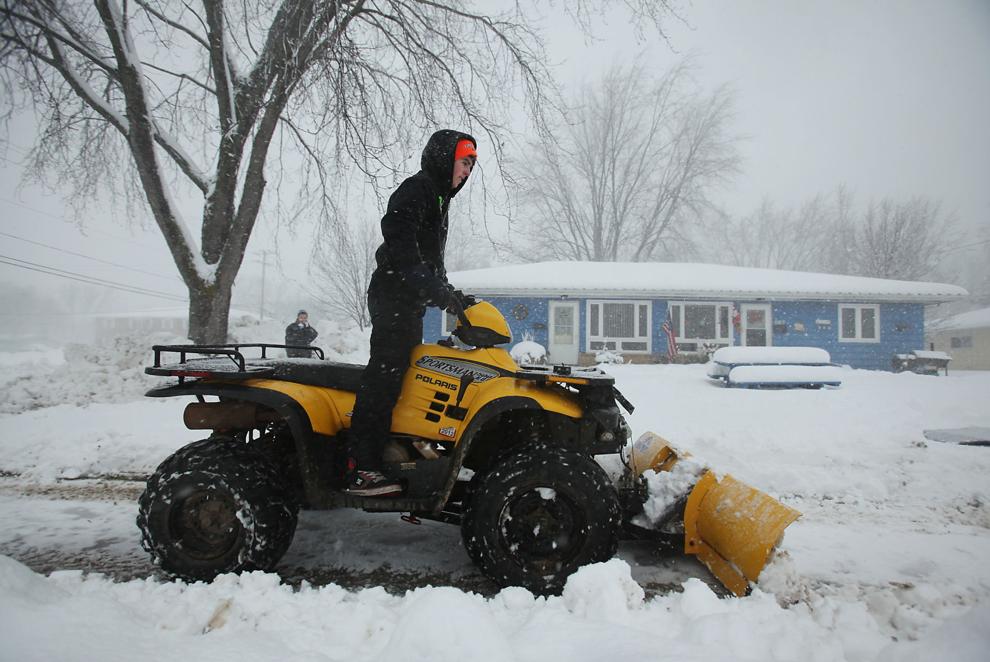 Scene from December 2012 blizzard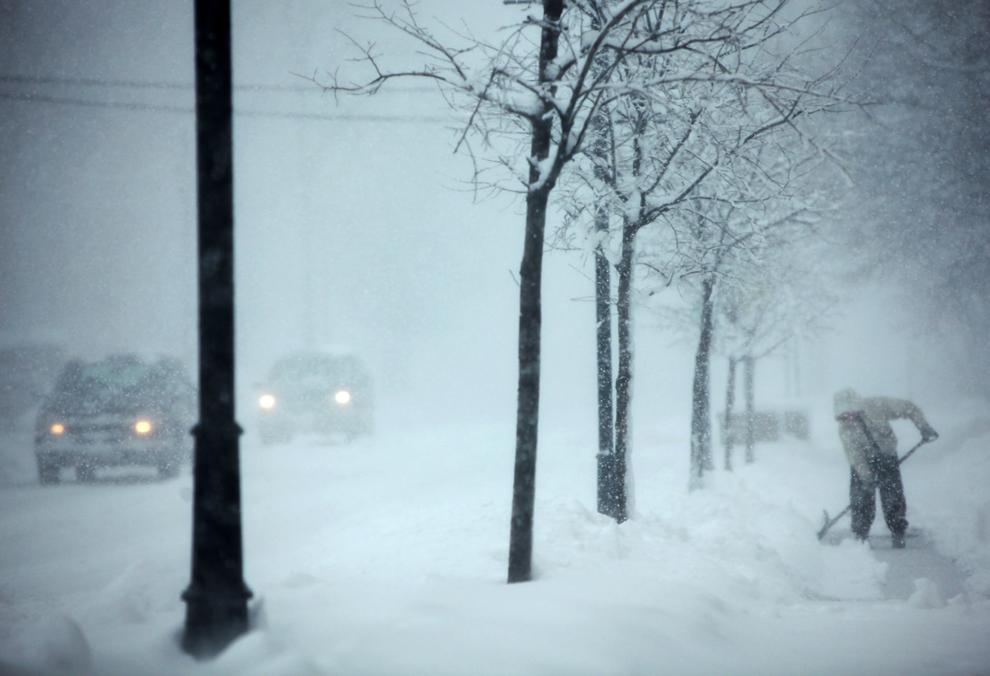 Scene from December 2012 blizzard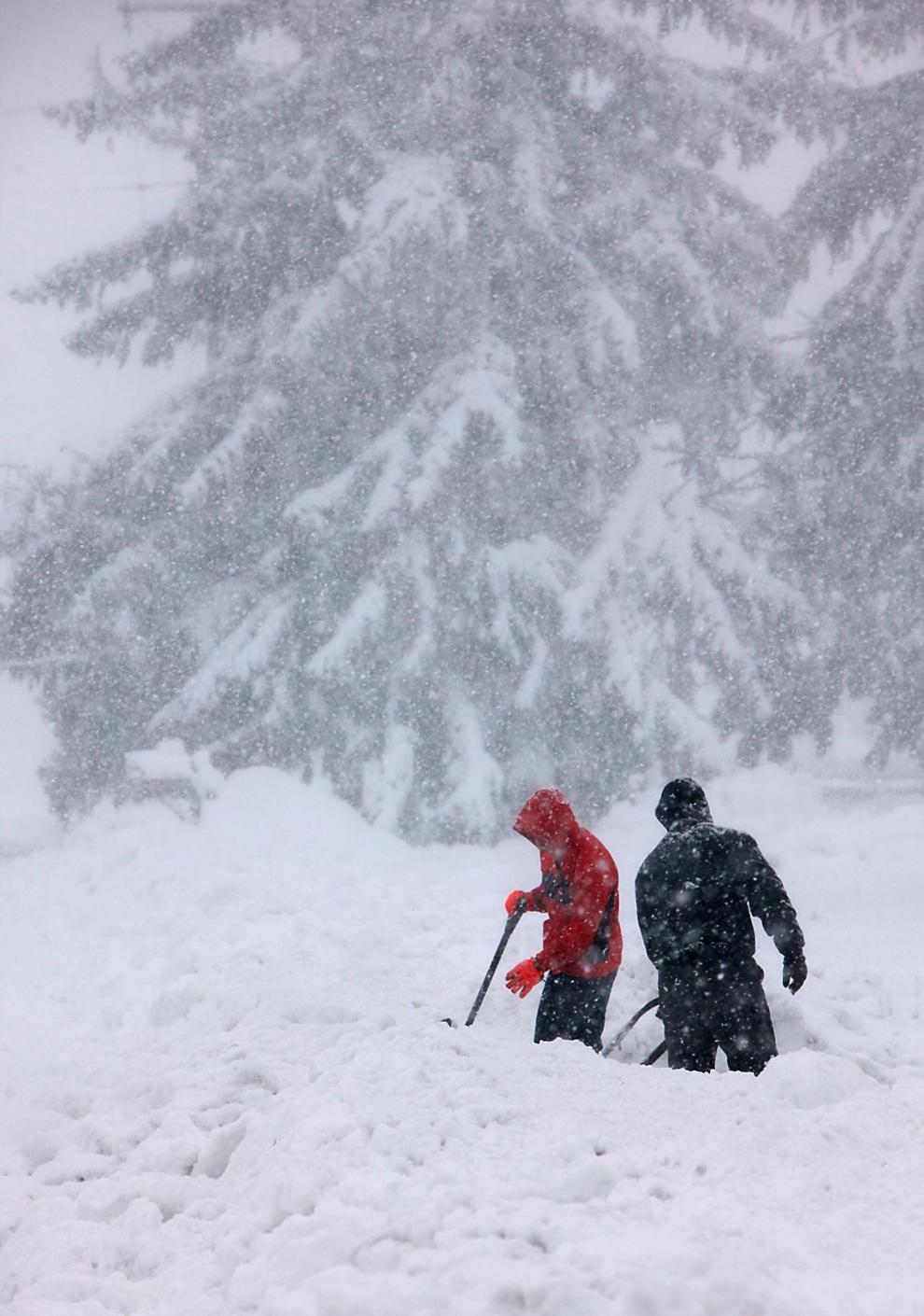 Scene from December 2012 blizzard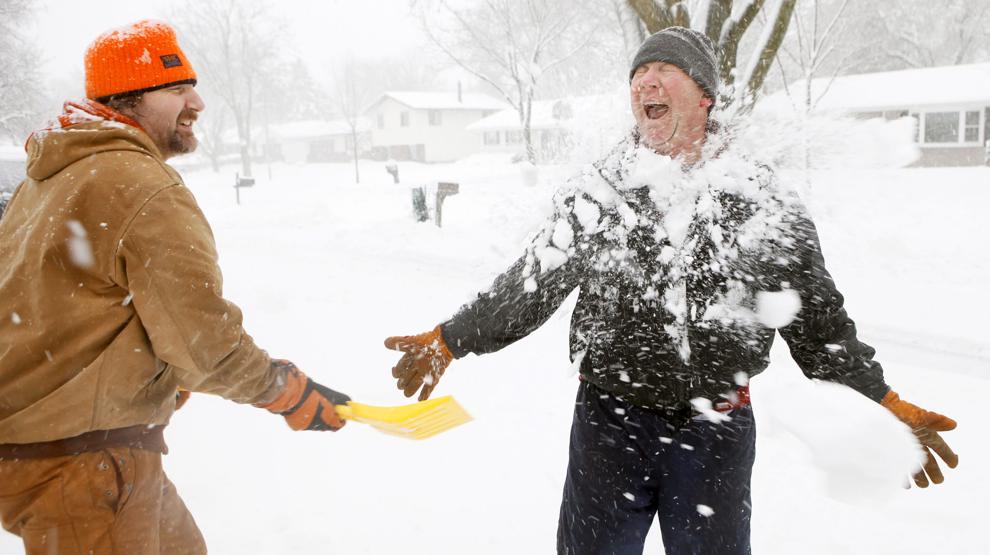 Scene from December 2012 blizzard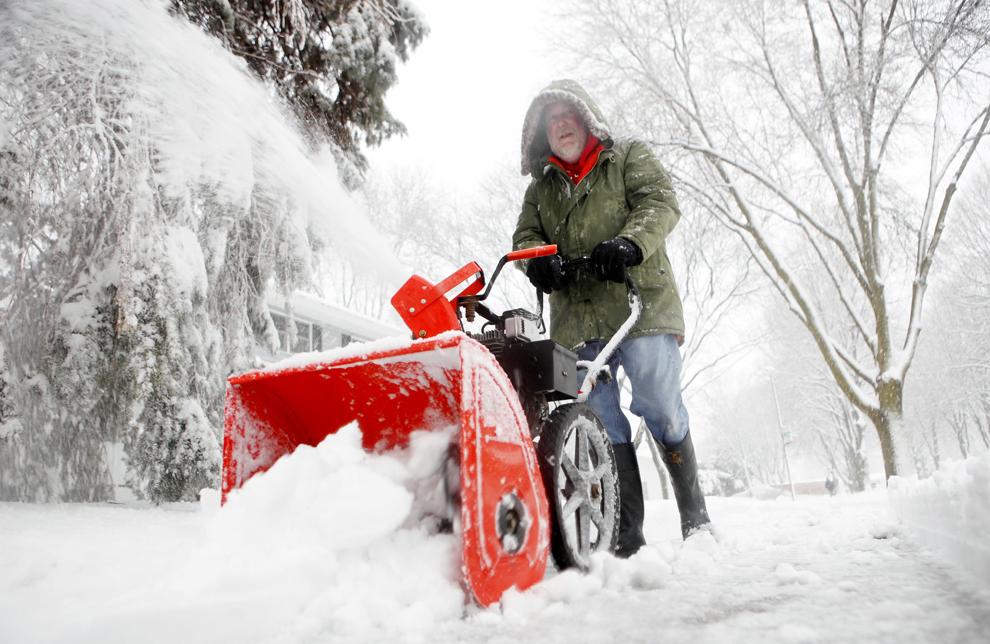 Scene from December 2012 blizzard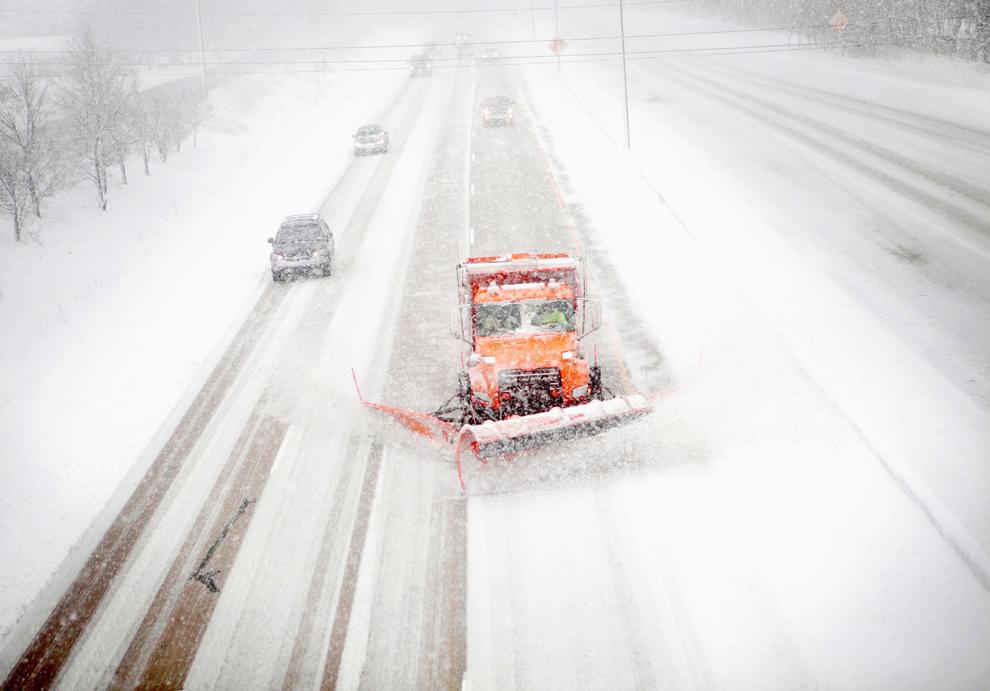 Scene from December 2012 blizzard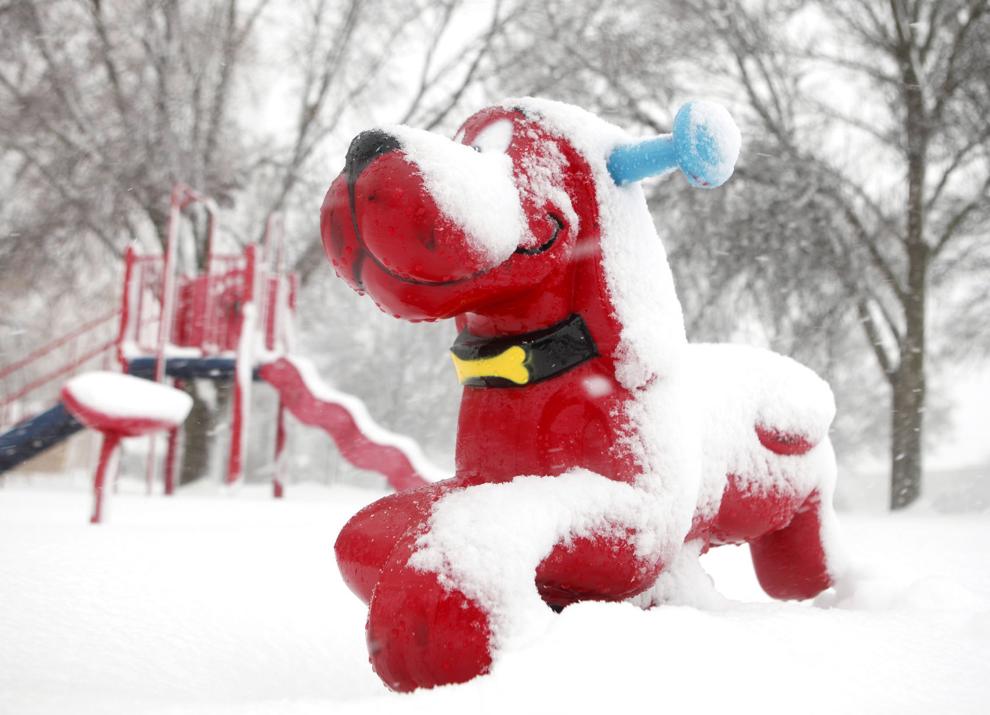 Scene from December 2012 blizzard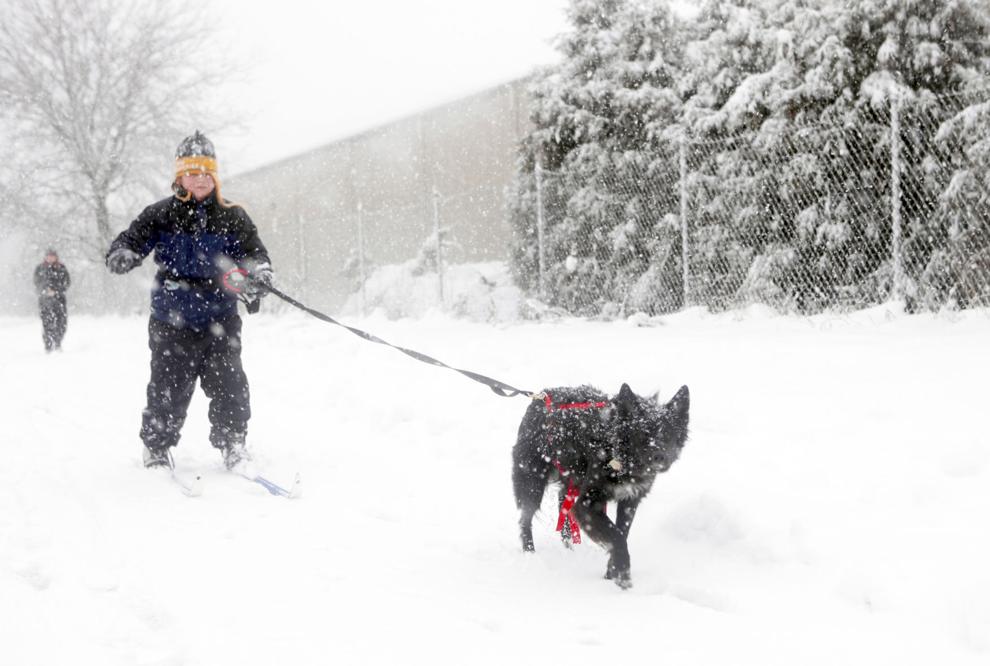 Scene from December 2012 snowstorm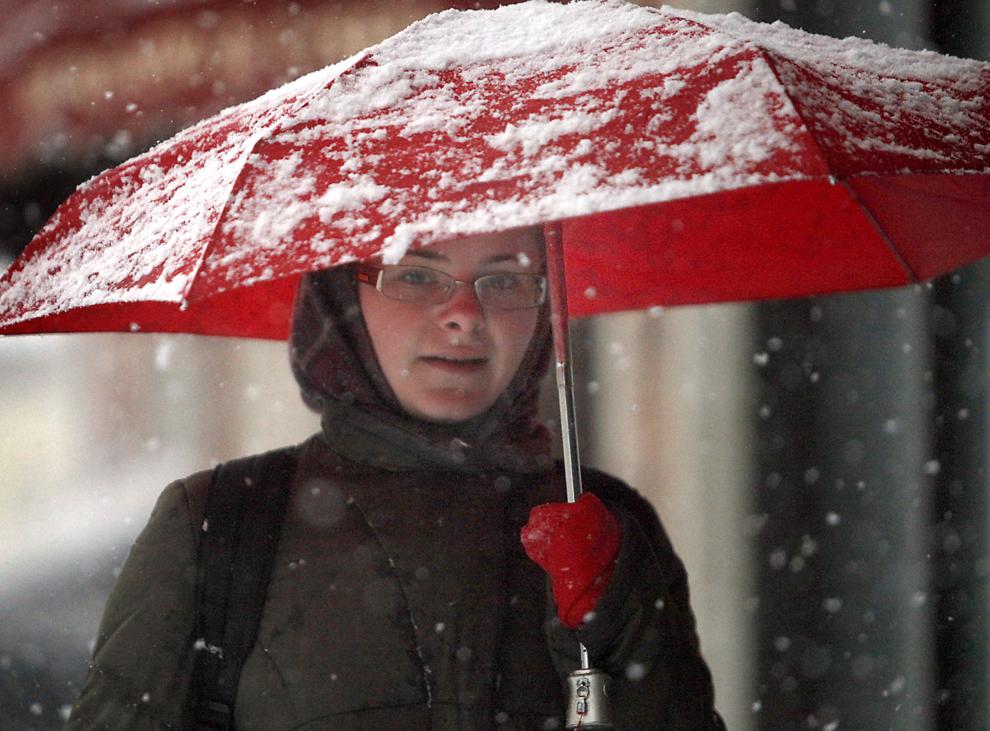 Scene from December 2012 blizzard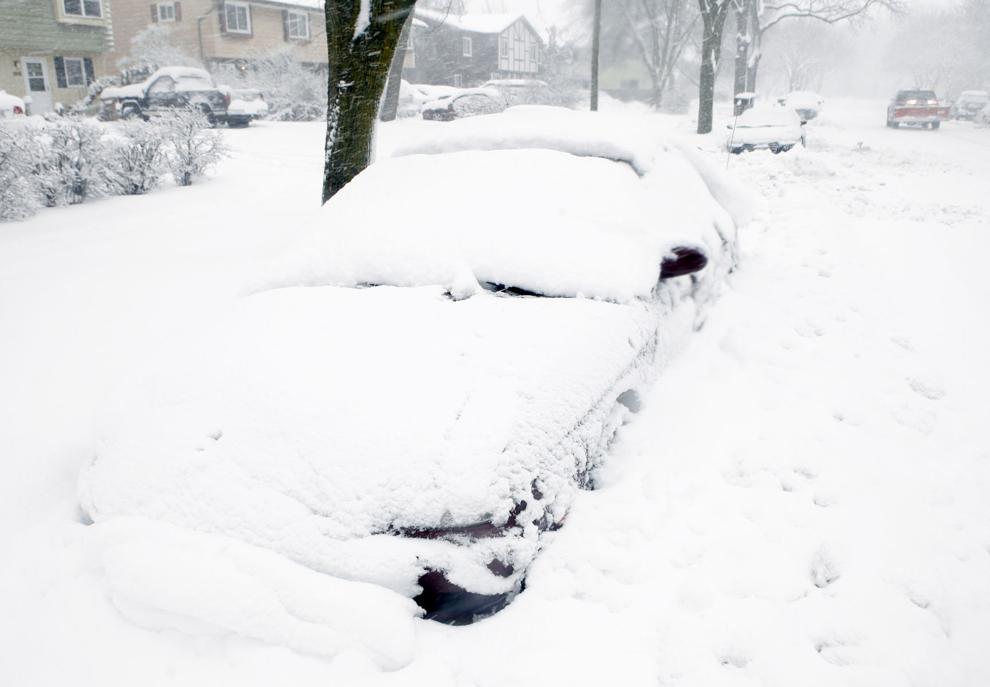 Scene from December 2012 blizzard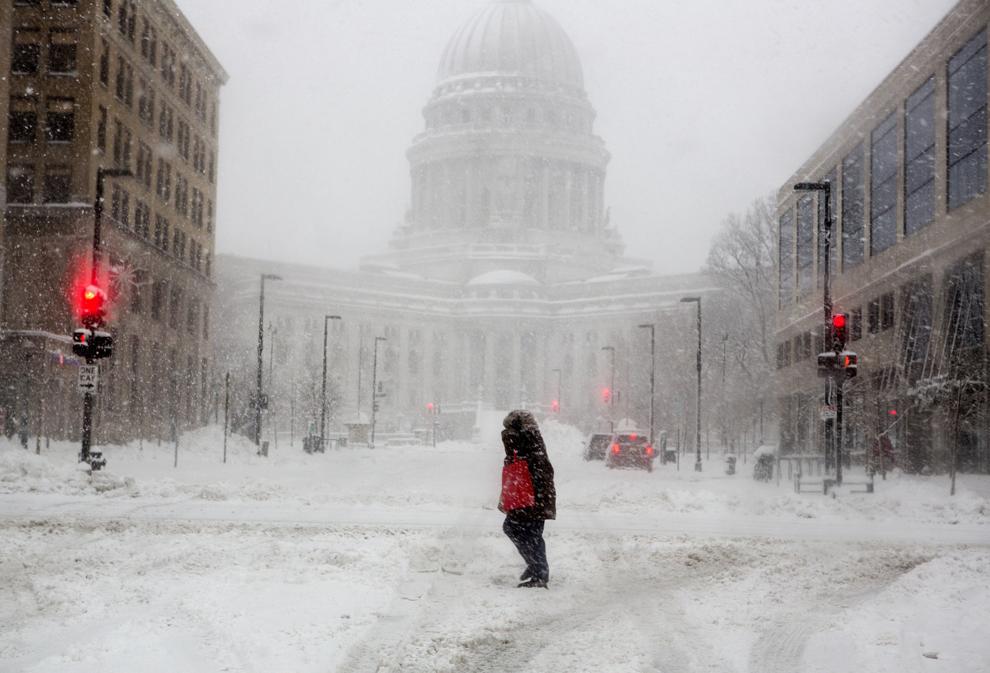 Scene from December 2012 blizzard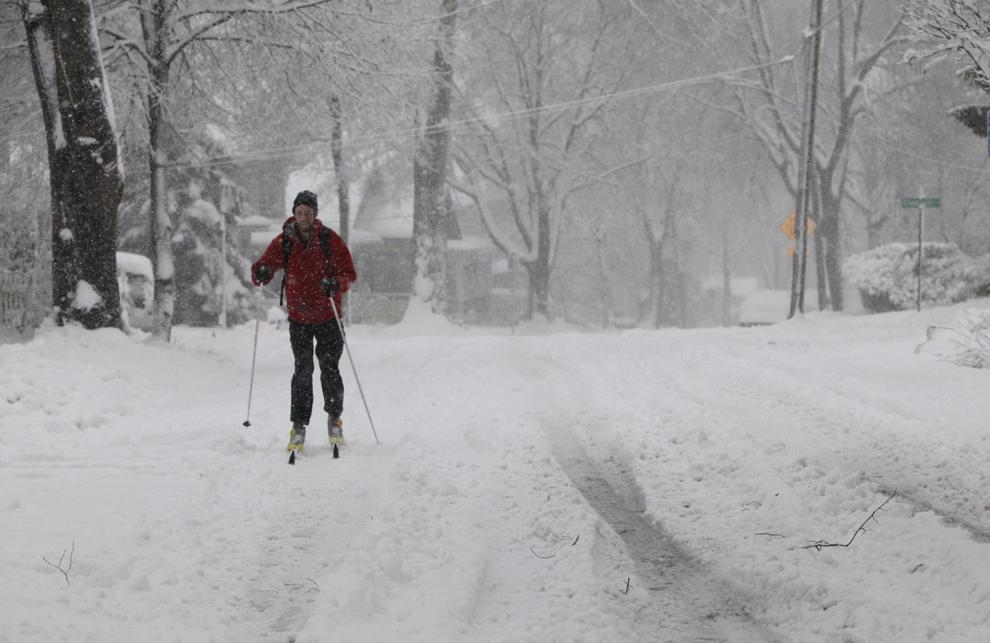 Scene from December 2012 blizzard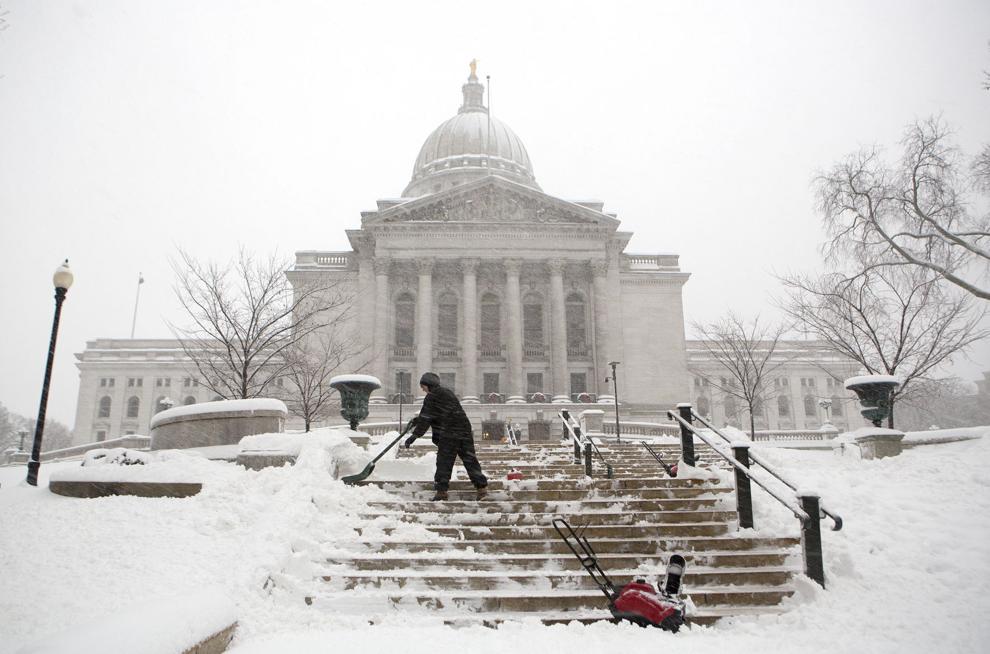 Scene from December 2012 blizzard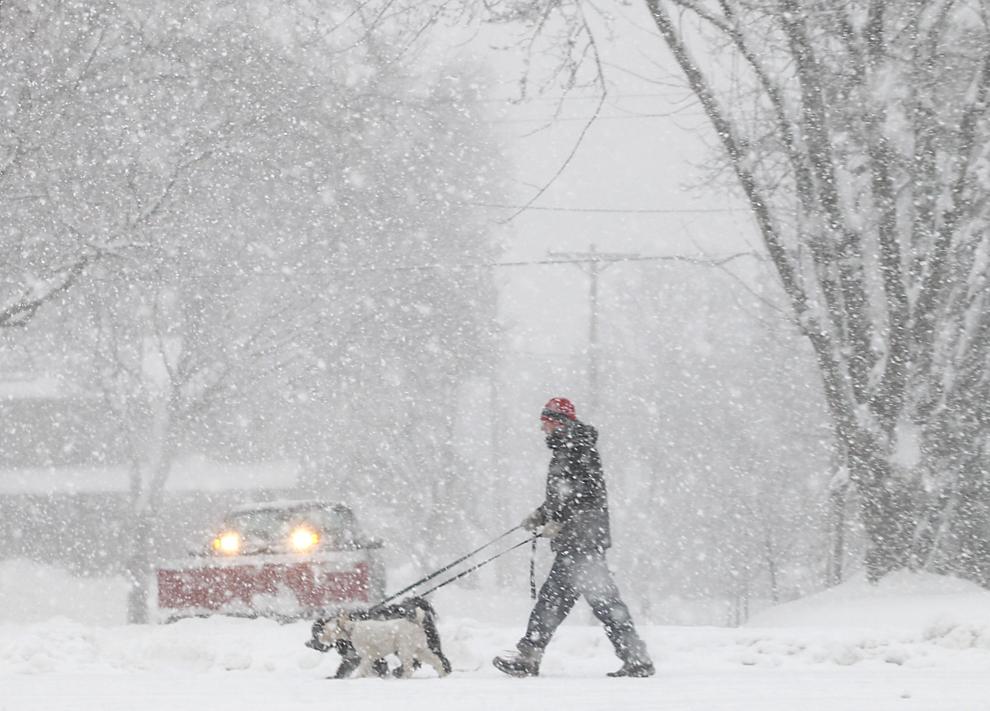 Aftermath of December 2012 blizzard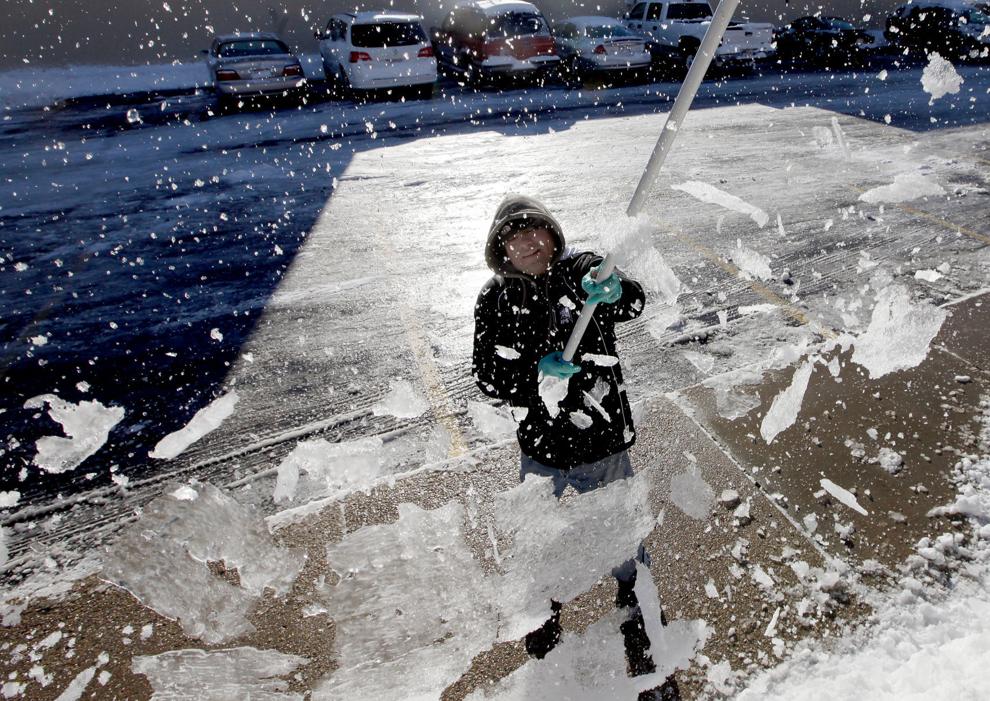 Aftermath of December 2012 blizzard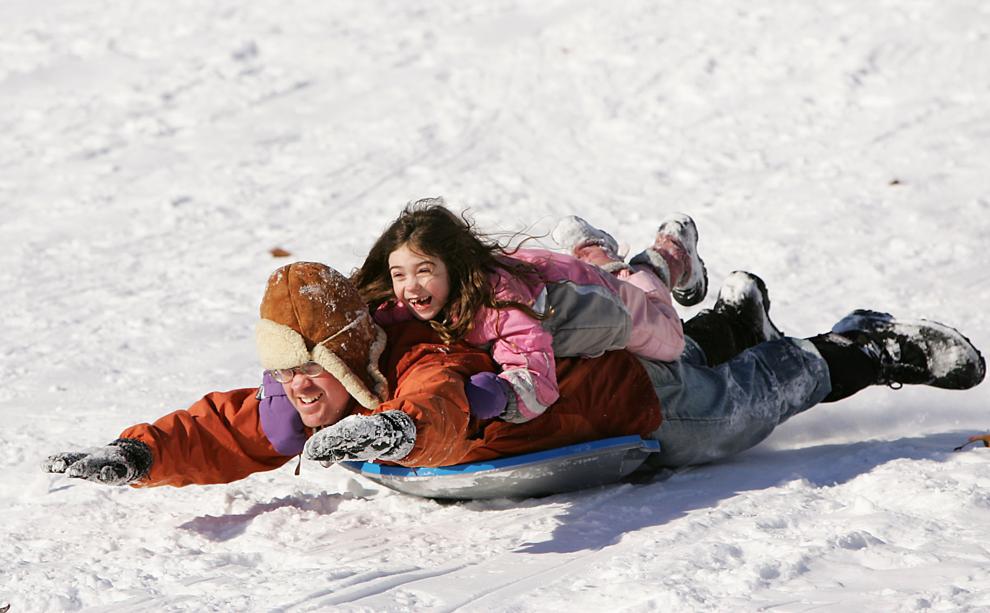 Aftermath of December 2012 blizzard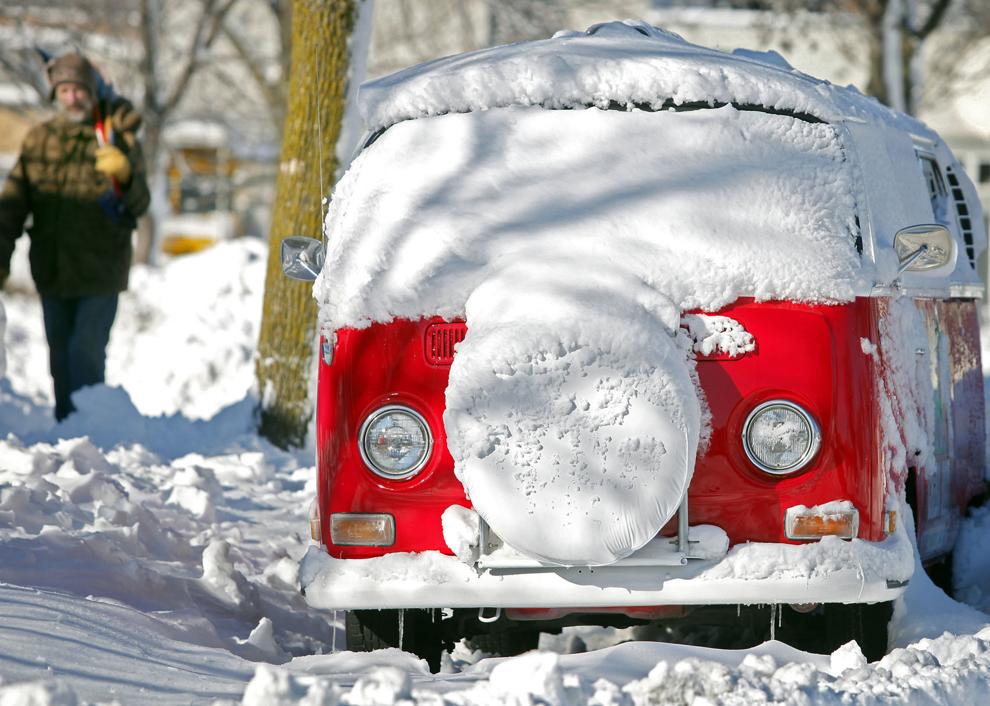 Aftermath of December 2012 blizzard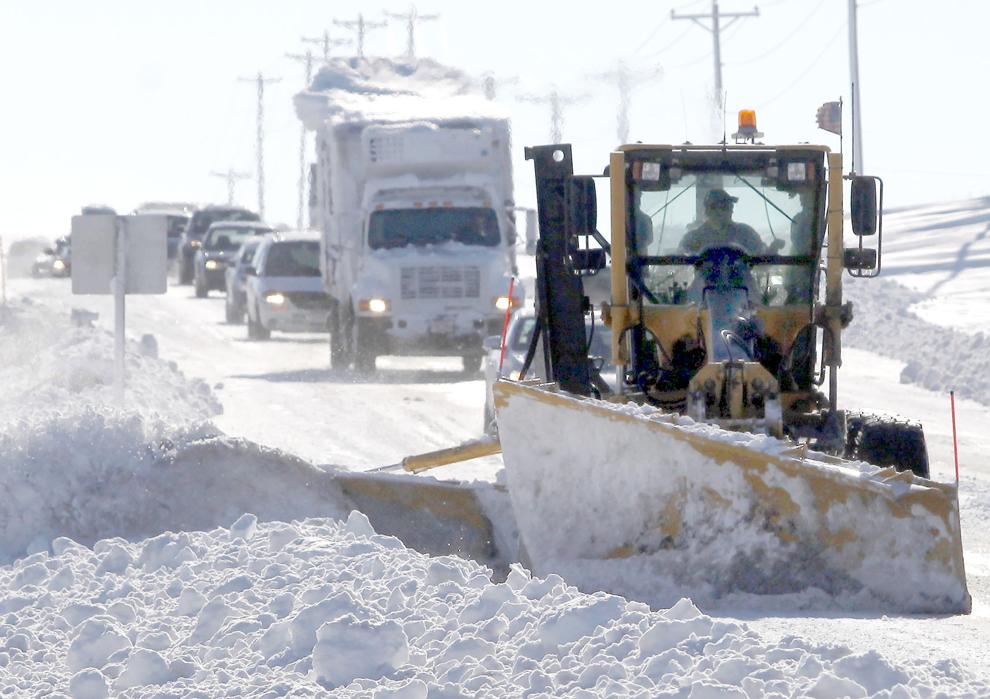 Aftermath of December 2012 blizzard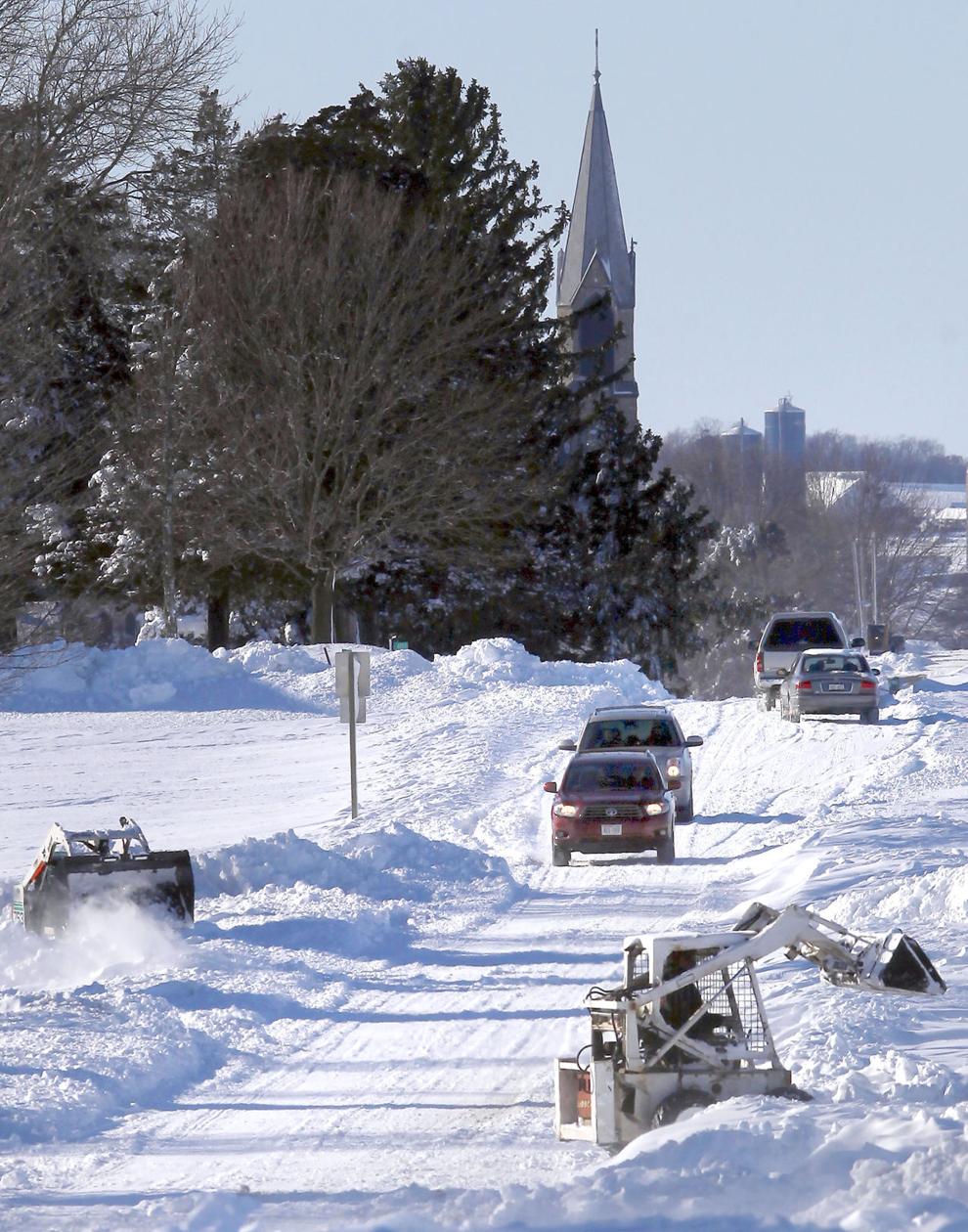 State Journal front page Dec. 21, 2012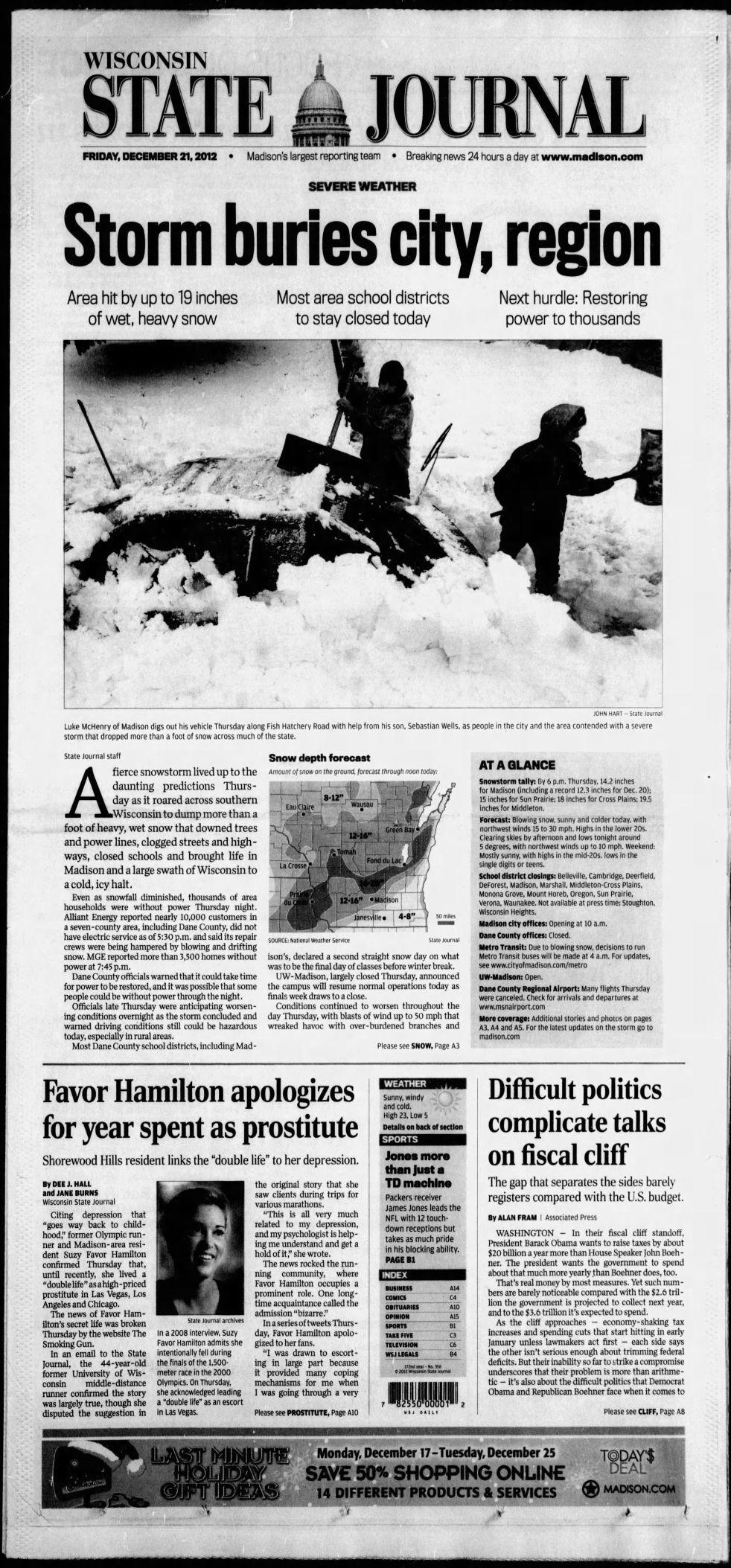 State Journal coverage Dec. 21, 2012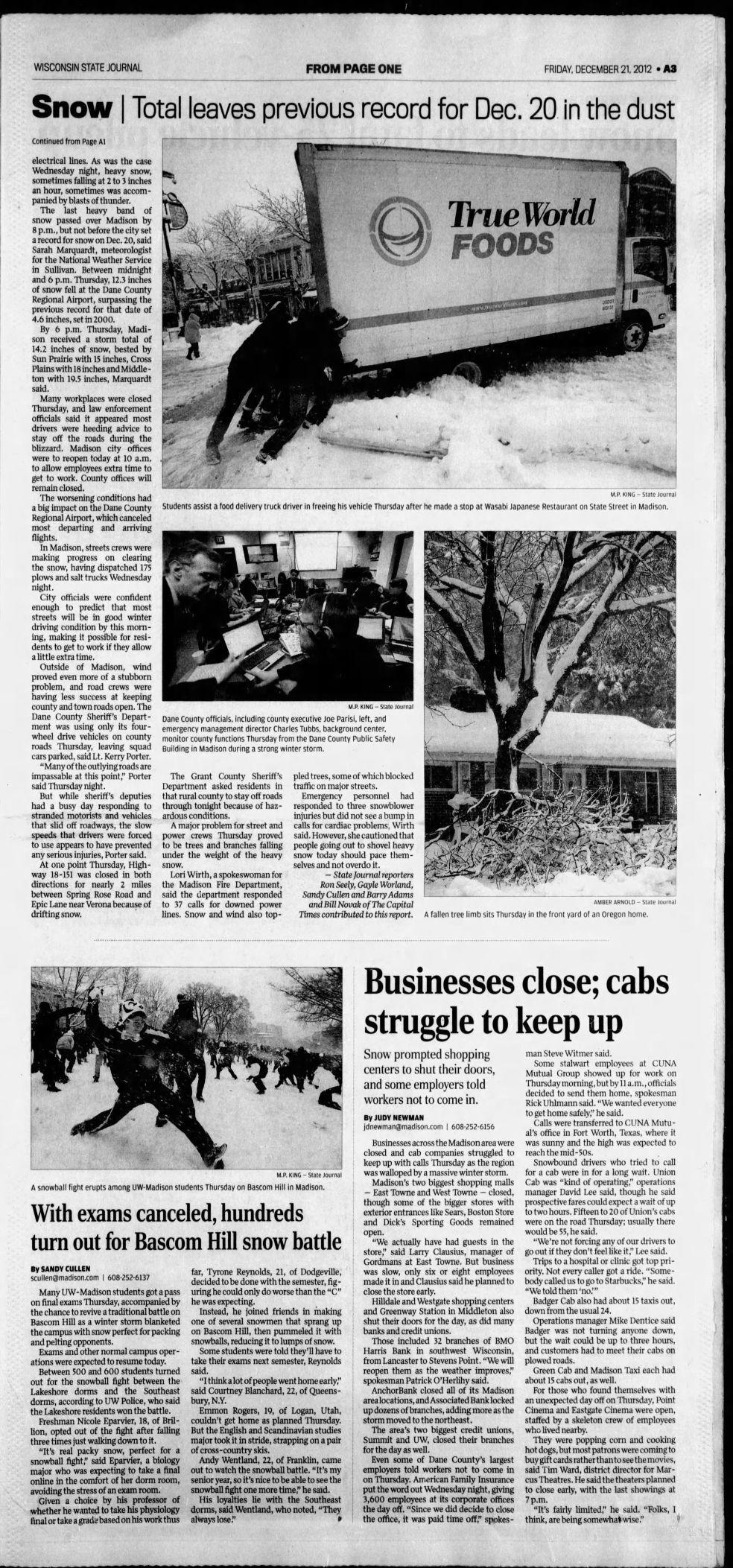 State Journal coverage Dec. 21, 2012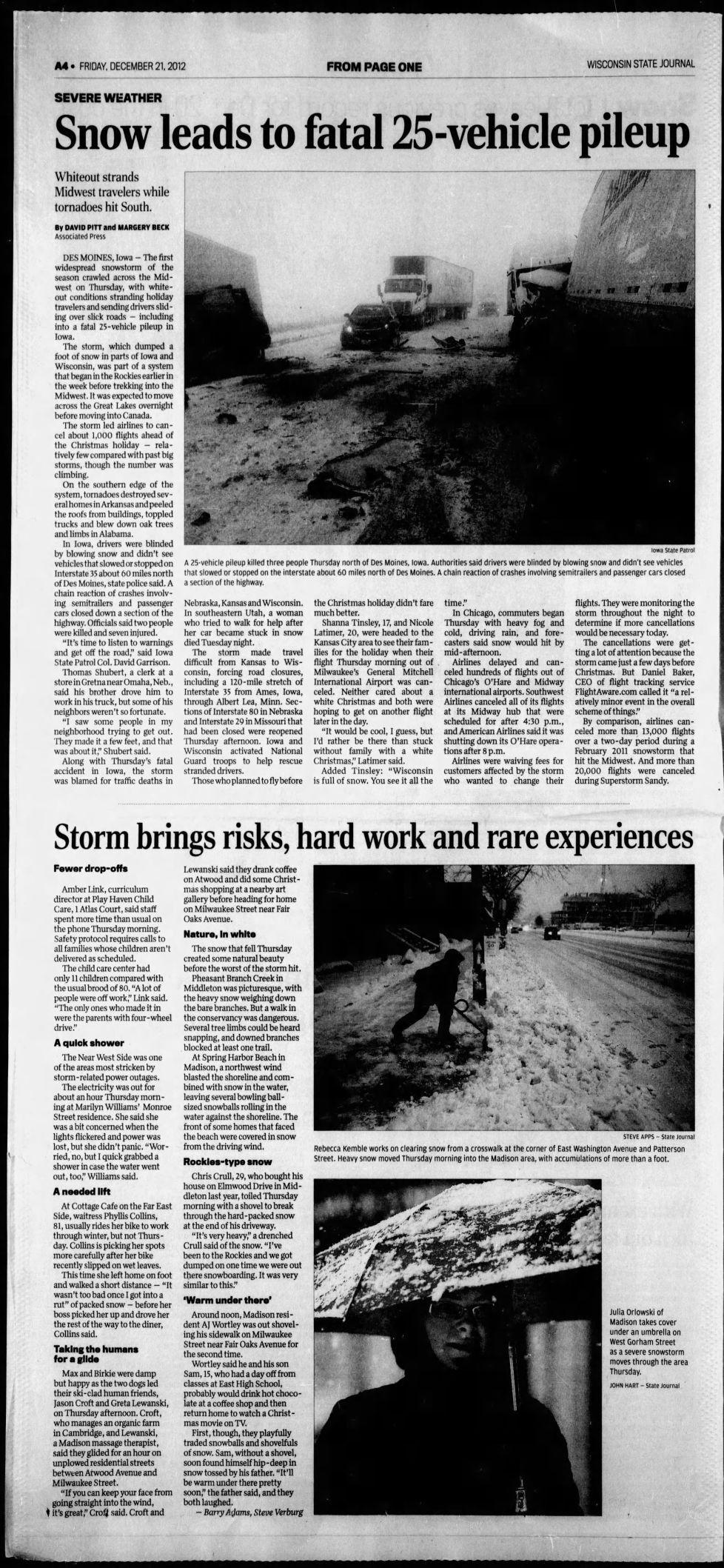 State Journal coverage Dec. 21, 2012