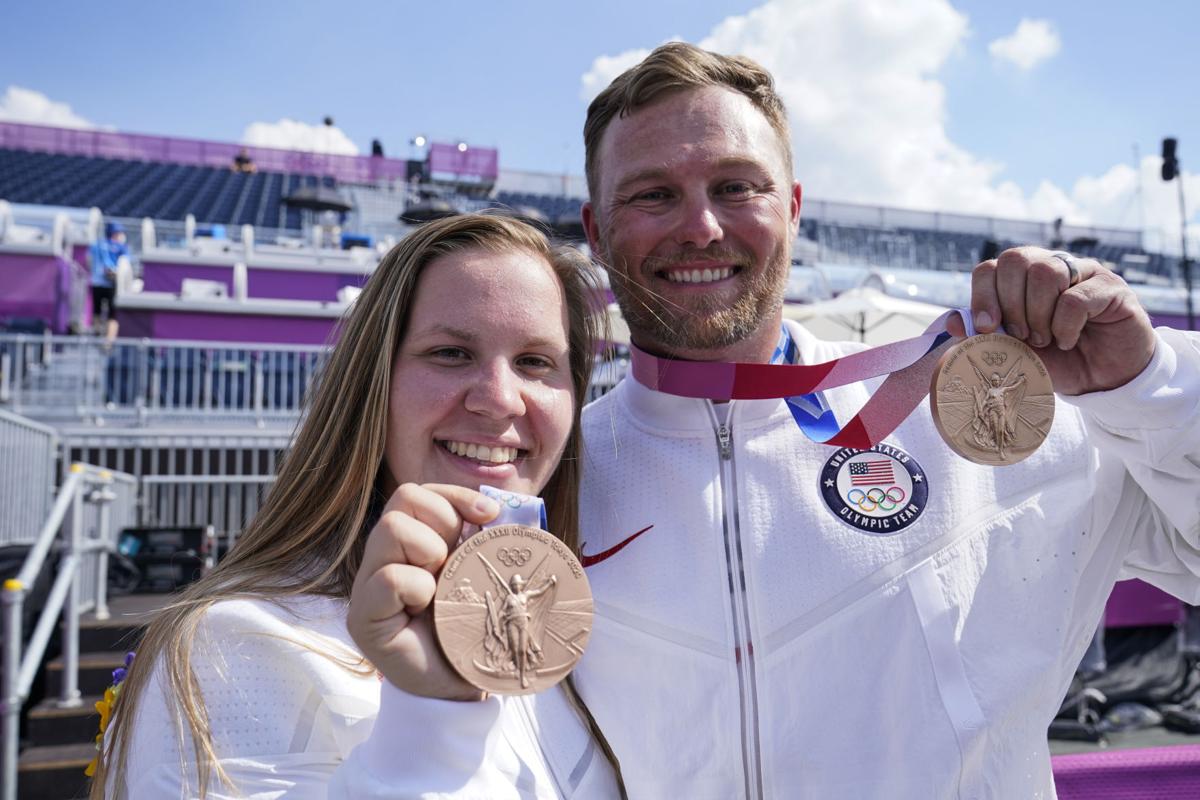 Waterford's Maddy Bernau always dreamed about going to the Olympics.
Now she's an Olympic medalist.
Bernau, a 2016 Waterford High School graduate, hit the winning shot in a shoot-off with Slovakia to give the U.S. the bronze medal in the mixed team trap shooting competition on Saturday at the Tokyo Games.
Bernau and partner Brian Burrows jumped out to an early 18-17 lead after 20 shots. Bernau missed three of her next five to open the door for Slovakia.
The Slovakian team gave up the upper hand when Zuzana Stefecekova, the gold medalist in the individual event, missed three of her last five to give Slovakia a final score of 42 out of 50.
That gave Bernau a shot to clinch, which she missed.
But Bernau immediately composed herself, and when Stefecekova missed again in the shoot-off, Bernau took advantage of her second shot and whirled around with an excited smile.
Burrows, who was 12th in the men's trap event, hit 23 of 25 targets in the final. Bernau hit 19.
Bernau, a young competitor at age 23, placed seventh in the women's individual event, just missing the six-person final. Fellow U.S. shooter Kayle Browning took second in that event, but she and Derrick Mein struggled to a 13th-place finish in qualifying.
In the gold medal match, Spain and San Marino each shot lower scores than the final competitors, with Spain's Fatima Galvez and Alberto Hernandez winning 41-40. Alessandra Perilli, who won the first medal ever for the tiny country of San Marino in women's trap, won San Marino's first silver alongside Gian Berti.
The medal is San Marino's highest in the Olympics and just its second in 61 years of competition.
Bernau's clay target shooting experience began when she was just 12 years old at a 4-H club in the Town of Waterford.
A few years later, her father introduced her to the Burlington and Waterford shooting teams where she shot American trap, skeet, and sporting clays through the Scholastic Clay Target Program (SCTP).
In 2014, Bernau attended an SCTP development camp held at the Olympic and Paralympic Training Center in Colorado Springs, Colorado. The camp was designed to introduce young SCTP athletes into the Olympic disciplines of shotgun sports.
She began shooting in USA Shooting sanctioned competitions in the summer of 2016 at the Junior Olympic Championships. She competed in her first selection match in Fort Benning, Georgia at the 2017 Spring Selection Match.
In 2018, Bernau earned a spot on her first official USA Shooting Team to attend the World Championships in Changwon, Korea. She also earned a spot on the Junior National Team at the National Junior Olympic Championships right before attending the 2018 World Championships in the fall.
Normally after competing on the junior national level, the next step is the U.S. National Team. Bernau bypassed the normal progression and secured a spot on the United States Olympic Trap Team in March 2020 in Tuscon, Arizona.
"I'm not going to lie, the feeling that I'm actually going hasn't hit me yet," Bernau said at the time. "It's kind of surreal.
"The girls I'm competing against have been shooting since they were 5, 6 years old," Bernau said. "If I'm being honest, leading up to the match I didn't have much confidence at all."
Chad Whittenberg, head coach of the clay target team at Martin Methodist College in Pulaski, Tennessee, and Chairman of the Board for USA Shooting, has been Bernau's coach since she transferred to the school for the 2018-19 school year. She had previously been at Simpson College at Indianola, Iowa, but transferred when her coach took another job.
"She has done a lot of work to get to this point," Whittenberg said in 2020. "It takes a strong mental game, and she's been putting in the time and the work."
Other athletes with Racine County connections are 2006 Waterford High School graduate Rae Lin D'Alie, who played for Italy in 3x3 women's basketball, and Catholic Central High School graduate Stephanie Roble, a sailor.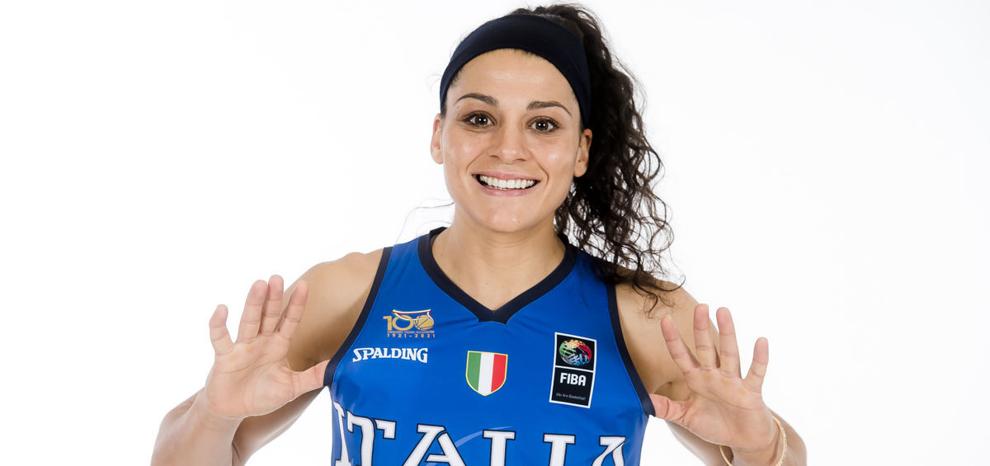 D'Alie led Italy in scoring in four of the team's six pool matches, including netting 13 in Italy's 22-14 win over Romania. The team finished 2-4 in pool play and lost to China 19-13 in quarterfinals on July 27. D'Alie led Italy with five points in that game.
China went on to win the bronze medal game.
Roble is sailing in the 49er FX skiff classification. There are 12 races before the medal race is competed on Monday. Roble, who is from East Troy, and her partner Maggie Shea placed third in the first race on July 27 and second in the second race that day.
On Saturday, the duo placed 14th in the 10th race, did not enter the 11th race, and finished fifth in the 12th and final race before the medal race.