FOX POINT — Area college basketball teams are learning — if you don't box out Racine native Tyler Matsen, he's going to make you pay for it.
That was a mistake Judson University made against Cardinal Stritch University early in their Dec. 21 game.
When the score was still in the single digits, Matsen was left unchecked and soared for an offensive rebound, gathered the ball, and laid it in for an easy basket.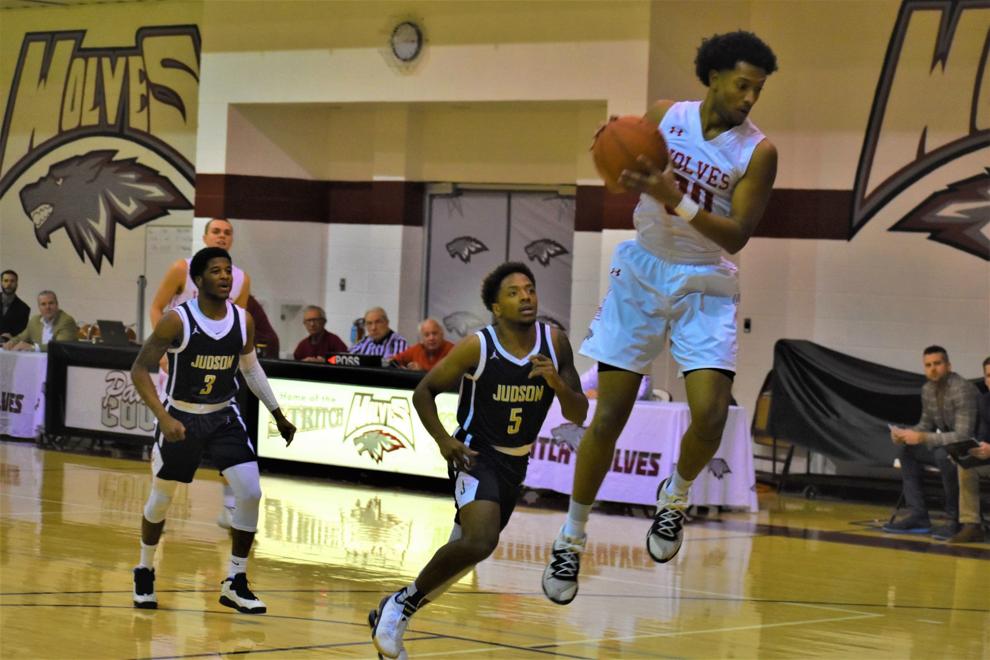 Cardinal Stritch went on to beat Judson 83-81 in overtime, so every possession mattered leading to the victory for the National Association of Intercollegiate Athletics school. Matsen finished with 11 points and 5 rebounds in 32 minutes for the Wolves.
"You can count on him getting us some extra possessions every game because he's all over the offensive glass," Wolves head coach Mike "Jas" Jaskulski said. "For such a respectful, quiet, mild-mannered guy, his aggressiveness, in particular on the offensive glass, catches everybody's attention. I guarantee you he's on everybody's scouting report with regard to that."
Matsen's energy on the court, particularly on the offensive glass, has contributed greatly to the Wolves' season thus far.
But it almost didn't happen for Matsen.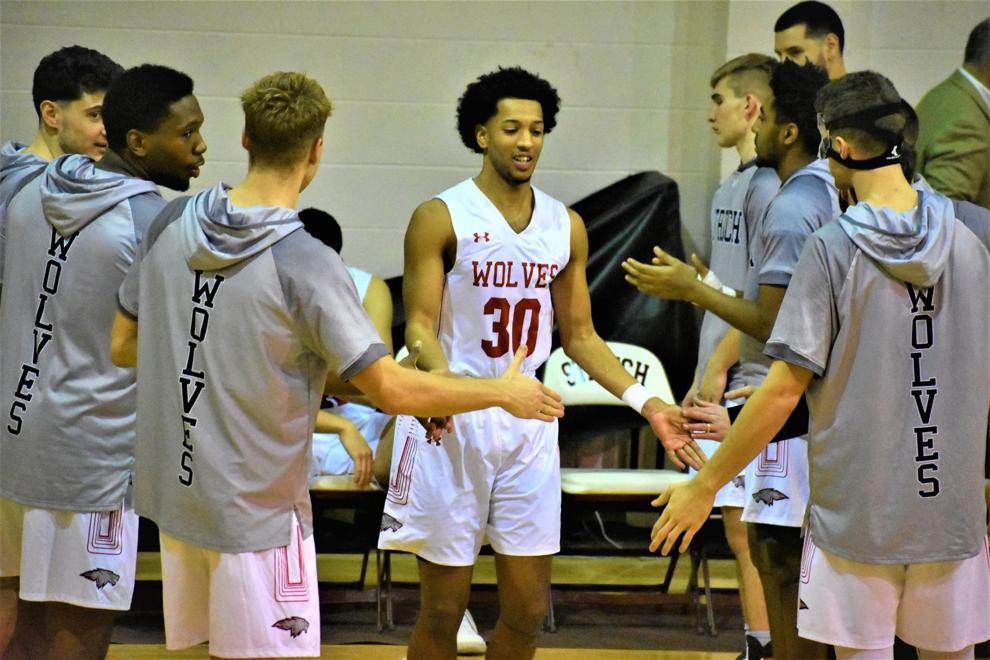 Time at Park
Growing up in Racine, Matsen gravitated to football and basketball.
Matsen was on the freshman basketball team at Park High School but he was under 5 feet, 5 inches tall.
"A lot of kids were bigger than me and stuff," Matsen said. "And at that point I was intimidated a little bit to play football or basketball."
After that freshman year, Matsen started to drift away from organized sports.
"I got pretty chubby throughout all of high school, so that pushed me further away from sports," Matsen said. "When I went swimming and stuff, I wore shirts because I didn't want people to see my body."
The summer between his junior and senior years, Matsen decided to give basketball another shot and tried out for the Park High School varsity team.
To do that he needed to get in shape. Matsen spent several weeks in the summer with his uncles, Mark and Matt, who were then playing semi-professionally in Oklahoma City in the United Basketball League.
Matsen was falling back in love with the game and felt ready to play for Park — he was also in the middle of a growth spurt and was nearly 6 feet tall.
"I felt that I did really good in tryouts … I was definitely making shots throughout the workouts and stuff, but I didn't make the cut," Matsen said. "That definitely put a damper in me."
Matsen graduated from Park in 2011. Instead of going straight to college right after high school, he decided to work for a few years.
Matsen worked at Case IH full time as a member of the "clean-up crew," which meant he was cleaning the building.
He also spoke to a Marine Corps recruiter and was planning on being one of the few and the proud.
He described his time working out with Marines as "definitely tough."
"It taught you to never quit," Matsen said of his time trying to become a Marine. "If I'm doing something, don't give up on it, as much as I don't want to do it. It pushed me to be better physically."
But as in high school, Matsen couldn't pass the physical exam and his opportunity to join the Marines was cut.
"That's what really brought me to think 'OK, now I really have to do something. I can't just work as a custodian-type, clean-up person my whole life,' " Matsen said. "Now it's time for school."
Throughout that time he played basketball.
Matsen enrolled in Anoka-Ramsey Community College in Minnesota in 2013 and lived with one of his aunts as he tried to reset his priorities.
"When I moved out to Minnesota, I found myself in a way," Matsen said. "It was just a different atmosphere out there than growing up even in little ol' Racine … now I know there's more out there in the world than just working in Racine or something."
His Uncle Mark contacted the Anoka-Ramsey basketball coach, and Tyler made the team.
"Without basketball, I don't think I could've survived going to school as a regular student," Matsen said.
Having spent several years away from the classroom, Matsen needed to adjust to college life. He also did not know anyone on campus, so being on the team helped him get to know other students.
"But I guess basketball is one of those things that brings friends, and people know you," Matsen said. "It was cool once I started to get to know guys on the team."
Coming back to Wisconsin
Matsen started a few games for Anoka-Ramsey over a couple of seasons, but he was yearning to get back to southeastern Wisconsin.
"The bulk of my family was here," Matsen said. "My mom, my grandparents, some nieces and nephews that were just born … I really missed Wisconsin and my family."
While he was looking for a school to attend, his Uncle Mark, now an assistant coach for Cardinal Stritch, kept asking Matsen if he would consider that school. In 2017 he enrolled at Cardinal Stritch.
"I only talked to Jas maybe once or twice throughout the whole summer," Matsen said. "Then come the first day of school I texted him like, 'Coach, I'm here. Can I still try out for the team?' And he's like 'Yeah, please come. We're having a team workout and open gym.' "
From that first week on campus, Matsen said Jaskulski treated him like every other player on the team.
"That was cool because I was never a recruit," Matsen said. "I was kind of this walk-on kid that came and played."
Jaskulski said it is "incredibly rare" for a player not to play high school varsity basketball but play in college.
"I can count on one hand how many (players) I've seen like that in my close to 40 years of coaching," Jaskulski said. "But it happens … I think what's remarkable when you see a story like this, that somebody has the fortitude to stay with it and work at the pace that he's worked to put himself in a position to play at a pretty good college basketball program."
Matsen didn't tell Jaskulski why he didn't play high school basketball, "and candidly, I didn't ask, either," Jaskulski said.
"It seemed to me that he was somebody that needed a chance, not just to play basketball, but also to move his life forward in a positive direction by completing his education," Jaskulski said. "Because of his personality, his want to take his life in a positive direction and his love for basketball, I thought it was a no-brainer for us to bring him into our basketball family."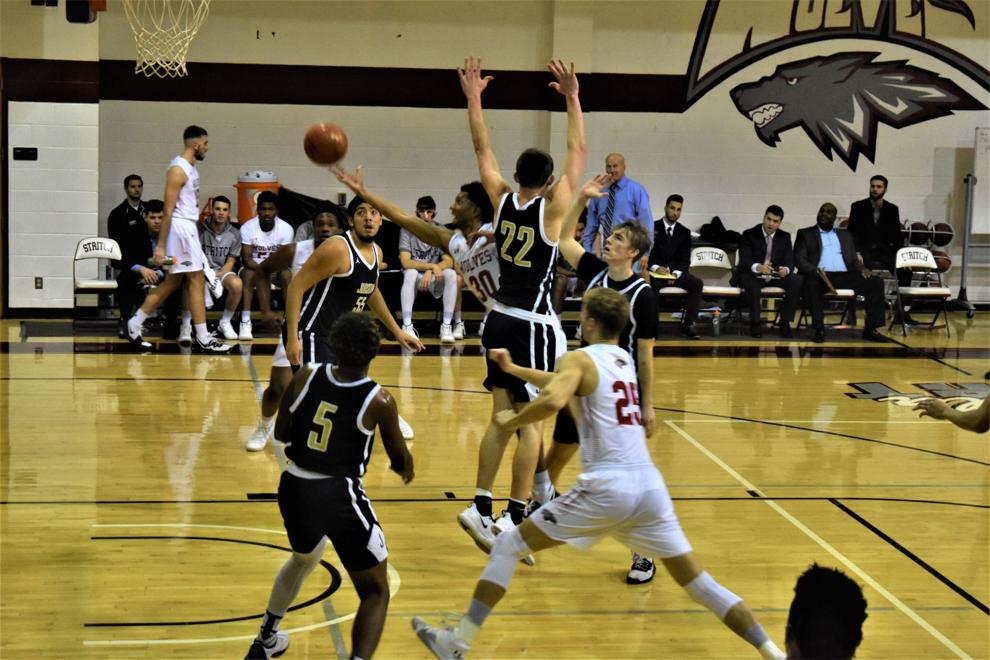 Final season
His first year with the Wolves, both Jaskulski and Matsen agree, was spent learning the team's system. Matsen's second year was supposed to be a big step forward, but life made him take a step back.
During the second week of school, he was playing basketball during a normal open-gym session.
"Really the open gym was almost over," Matsen said.
After going up for a block on a fast break, Matsen came down awkwardly and tore one of his anterior cruciate ligaments. His second season was over before it began.
"That was my whole year," Matsen said. "It was tough."
Matsen had surgery and rehabilitated his knee.
During the 2018-19 season, Matsen continued to attend practices and support his teammates at games.
"When they would take water breaks, as much as I wasn't supposed to, I would just try to shoot even though I was limping," Matsen said.
He returned to the court in July, playing in the Men's Basketball League in Racine.
Jaskulski said he is proud of how Matsen bounced back.
"To his credit, he worked to rehab that thing all summer long while also working at home at a summer job, and he came back this September in absolutely terrific shape," Jaskulski said. "He's been able to overcome the mental aspect of an injury as serious as an ACL and he's worked his way into our starting lineup and he's absolutely an integral part of our team."
Matsen is now a starter and a team captain.
"Being a captain, it's a big role but it's meaningful," Matsen said. "It was a cool feeling to be a captain of something, I don't think I've ever been a captain in anything."
As captain, Matsen said his goal is to help develop the eight freshman on the team into better ball players.
"My biggest fear when I was a freshman was 'I don't want to make a mistake, '" Matsen said. "I think that's when you make mistakes."
Family was the biggest reason Matsen came back to Wisconsin and he especially wanted to play in front of his biggest fan, his mom Cassandra.
Cassandra Matsen never was able to watch her son play in high school like a lot of moms.
"The coaches never gave him the time or put the energy into him," Cassandra Matsen said. "They always want to win or they want the kids that already know how to play ball. They just didn't give him the time. And he had it in him. It just took my twin brothers to get it up out of him. I love my brothers for that because they really helped him."
In addition to watching him in a basketball uniform, Tyler's mother, Cassandra Matsen, is looking forward to watching her son walk across the stage in a cap and gown.
Matsen plans to graduate this spring with a bachelor's degree in sports management.
Jaskulski said Matsen is as dedicated in the classroom as he is on the court.
"He's one of the guys that I don't get calls on from the professors, if you know what I mean," Jaskulski said. "He just goes about his business and I don't have to worry about him."
Matsen estimates his current grade point average is a 3.3 and he's hoping by the time he walks across the stage it'll be about 3.5.
"I think he's got a good balance in life," Jaskulski said. "Some kids at this age just define themselves as a basketball player, I think Tyler strikes a good balance. He loves the game; he works very hard to be as good as he can be; yet at the same time, he knows at some point in time he knows this is going to end and he's got to set himself up for the next 40 years."
In photos: Horlick Rebels vs. Arrowhead Warhawks at Fiserv Forum
Getting buckets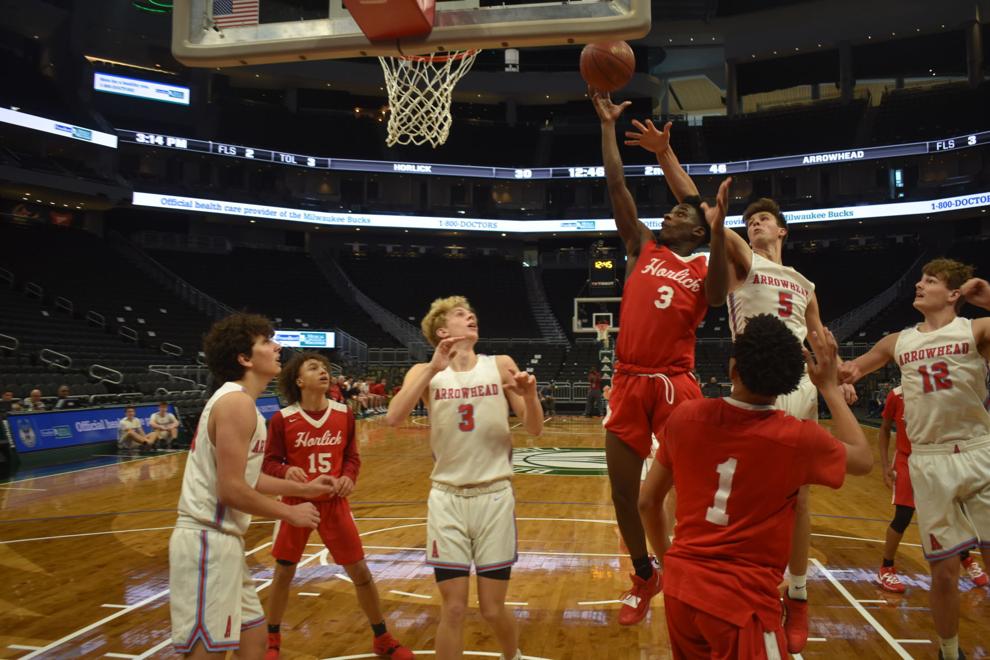 Easy layup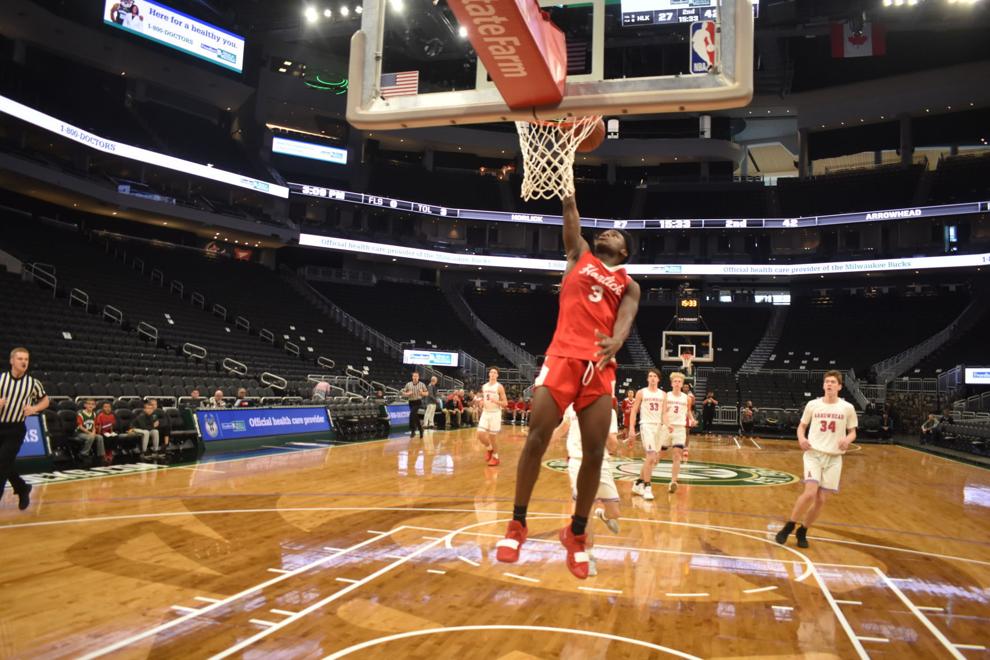 Going up for two!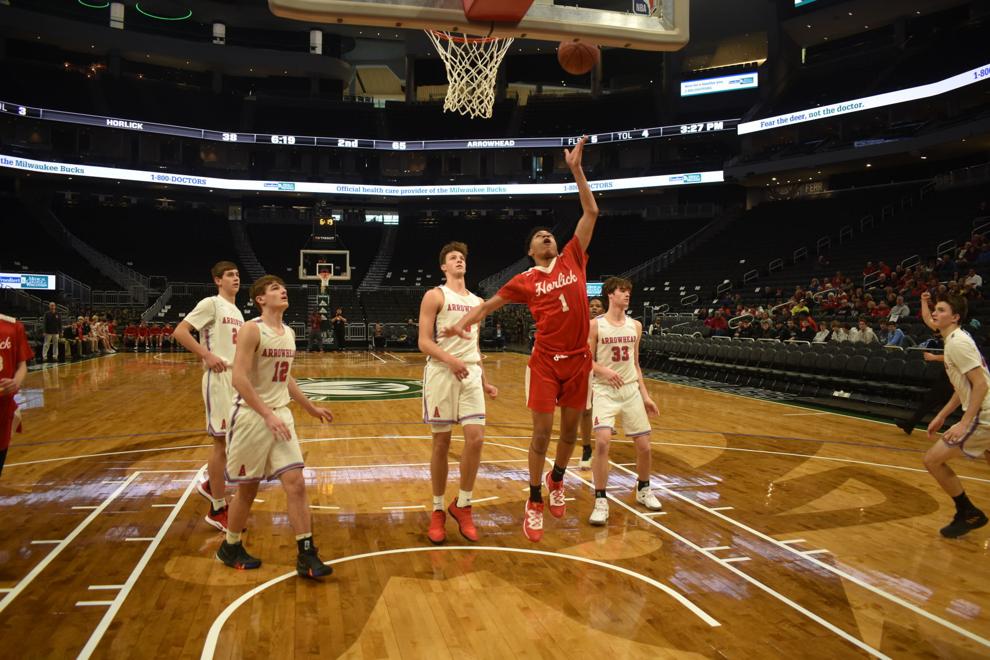 Horlick Rebels vs. Arrowhead Warhawks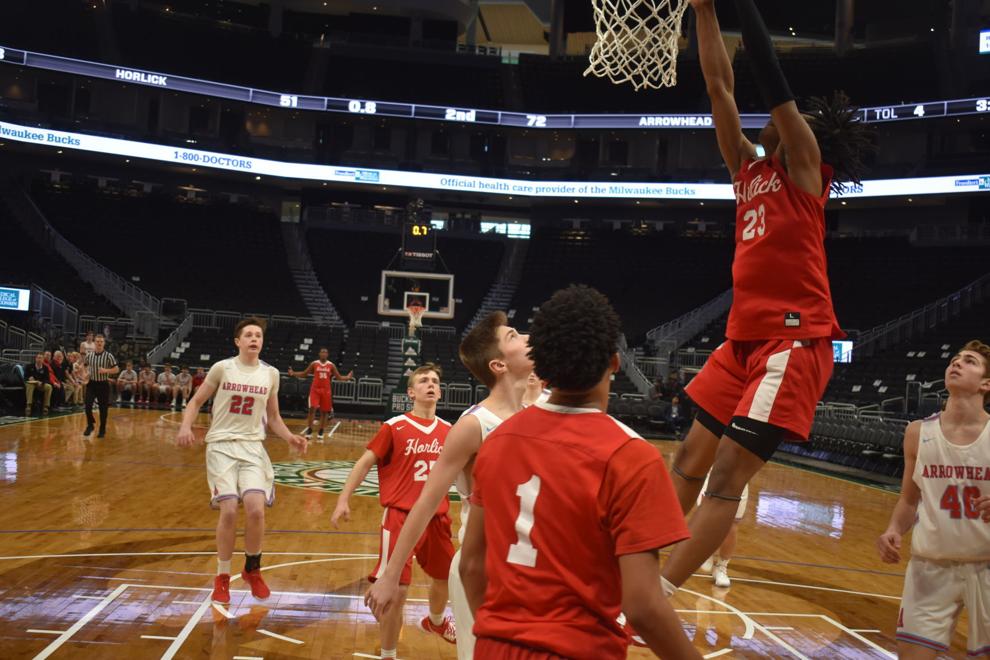 Horlick Rebels vs. Arrowhead Warhawks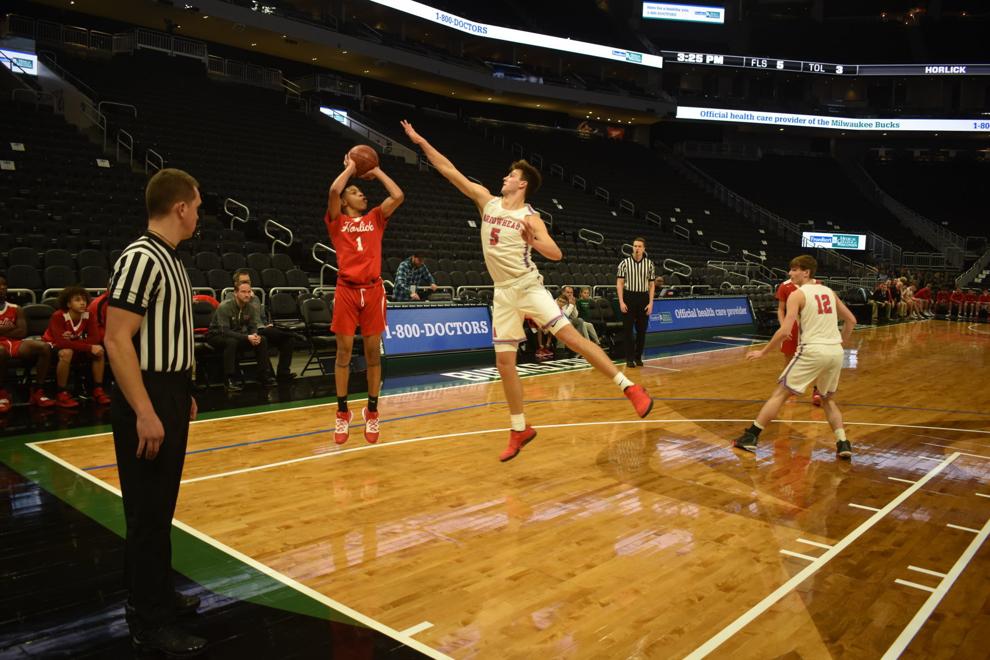 Horlick Rebels vs. Arrowhead Warhawks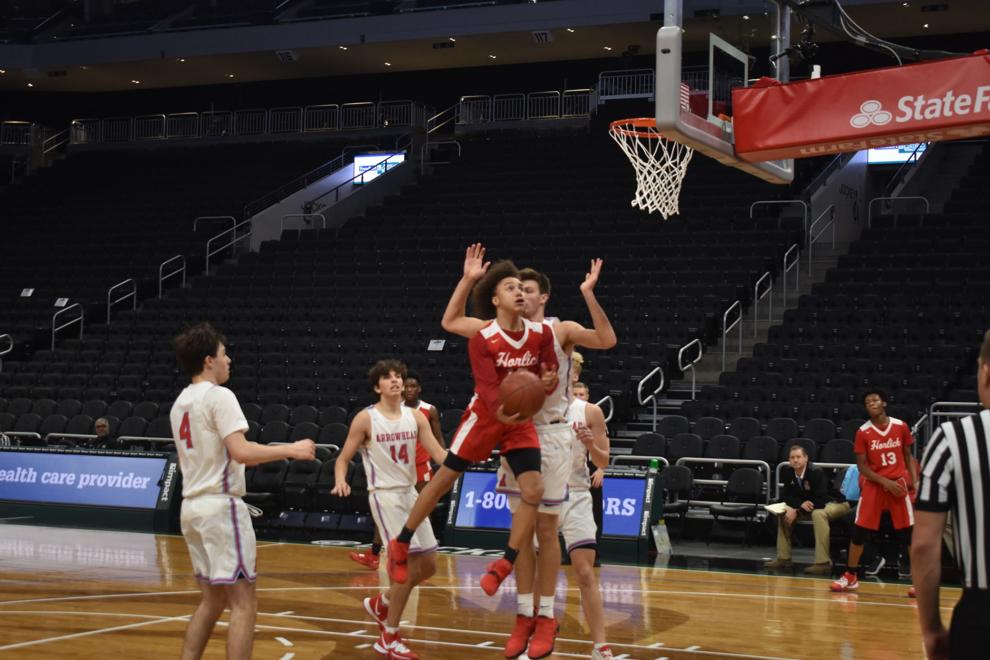 Horlick Rebels vs. Arrowhead Warhawks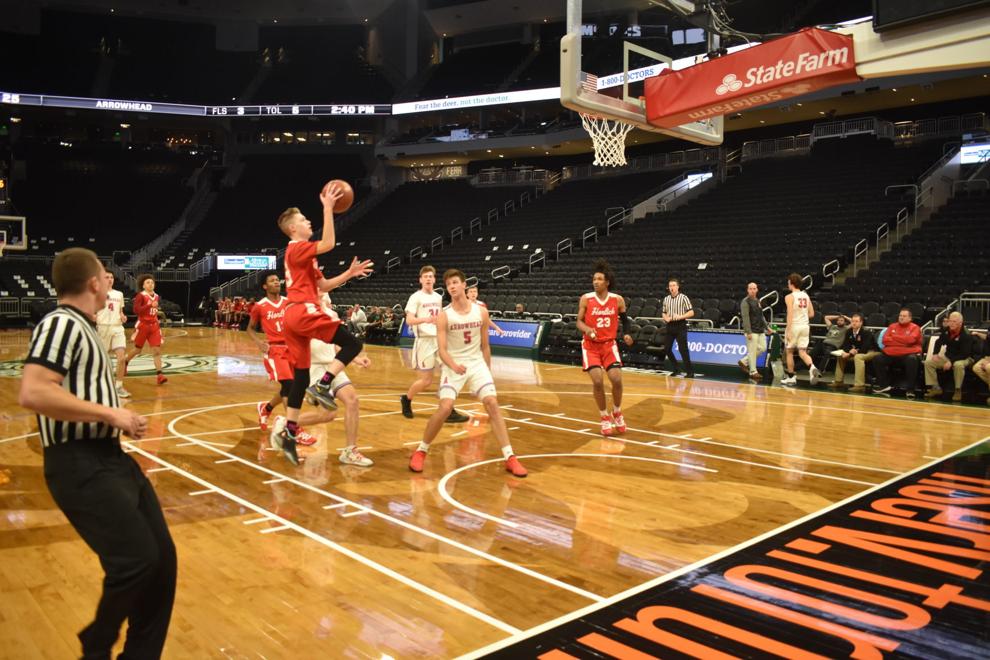 Horlick Rebels vs. Arrowhead Warhawks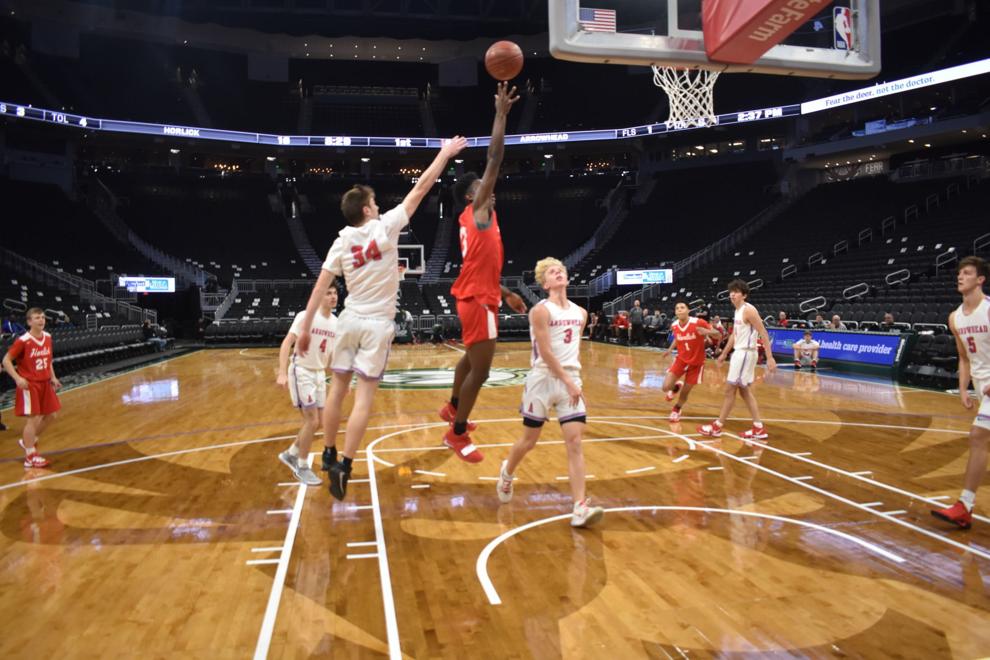 Horlick Rebels vs. Arrowhead Warhawks