Another school district in Racine County is feeling the presence of party politics into school board elections that are designed to keep partisanship out of the classroom.
Both the Republican and Democratic parties have picked their favorites in the Muskego-Norway School District as voters in that district approach an April 6 election to fill three seats on the school board.
The Republican Party is supporting the three challengers, James Bryce, Laurie Kontney and Kevin Zimmermann, while the Democratic Party has gotten behind the three incumbents, Tracy Blair, Joseph Boschert and Terri Boyer.
Public school districts in Wisconsin are officially nonpartisan, which means that no party affiliations appear on school board ballots at election time. And candidates, most of the time, do not publicly associate themselves with any political party.
In the Muskego-Norway race, candidates on both sides of the political divide say they would not be influenced by partisanship if elected. But not everyone in the school district feels assured of that.
Ann Zielke, the mother of a third-grader, has voiced concerns to school district leaders that candidates who have embraced partisan politics on the campaign trail would put party loyalty above the interests of students if given a seat on the board.
Zielke, who identifies as a Democrat, said she believes the Republican Party is upset with the incumbent school board members because they supported face-mask requirements and other safeguards in the schools against the COVID-19 pandemic.
Zielke worries about whether candidates have made commitments to Republican leaders in exchange for the party's support.
"That is concerning to me, for sure," she said. "My children don't care about politics."
In the Muskego-Norway district, party involvement by both Republicans and Democrats is emerging from Waukesha County.
The school district is based in the Waukesha County community of Muskego. But the district extends south to the Wind Lake and Long Lake areas of Racine County, and it includes Lakeview Elementary School, 26355 Fries Lane, Town of Norway.
The party is supporting many local and statewide candidates in nonpartisan elections through an organization called "WisRed." That support has included endorsements promoted on social media, direct mailings to voters, volunteers to distribute literature, help setting up websites, and direction on finding suppliers of yard signs or other materials.
Candidates say they won't be influenced
Kontney said she initially thought WisRed sought out candidates only because of their conservative backgrounds. After attending meetings at the GOP party headquarters in Waukesha, she realized it was a partisan effort to influence the school board election.
Kontney accepted the party's help, she said, because she was a first-time candidate who knew little about campaigning. She also said she saw nothing wrong about acknowledging her own political leanings.
"Maybe I made a rookie mistake," she said. "People can sling mud, but they can't say I was pretending to be something I wasn't."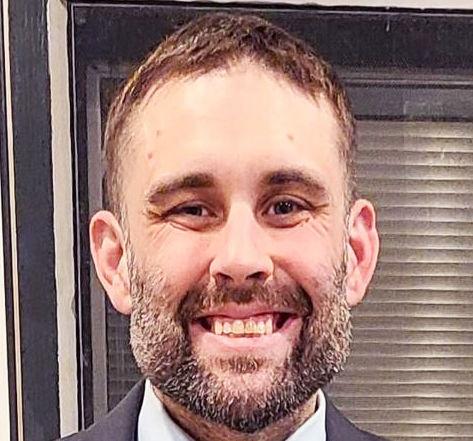 Zimmermann, also a first-time candidate, said he accepted the Republican Party's backing because he, too, shares the party's political values.
Both Zimmermann and Kontney said they would act independent of any partisan loyalty if elected to help run the school district, which serves about 5,000 students and spends $57 million a year.
"I would represent everybody," Zimmermann said. "I'm here to work for the interests of all people."
Bryce could not be reached for comment.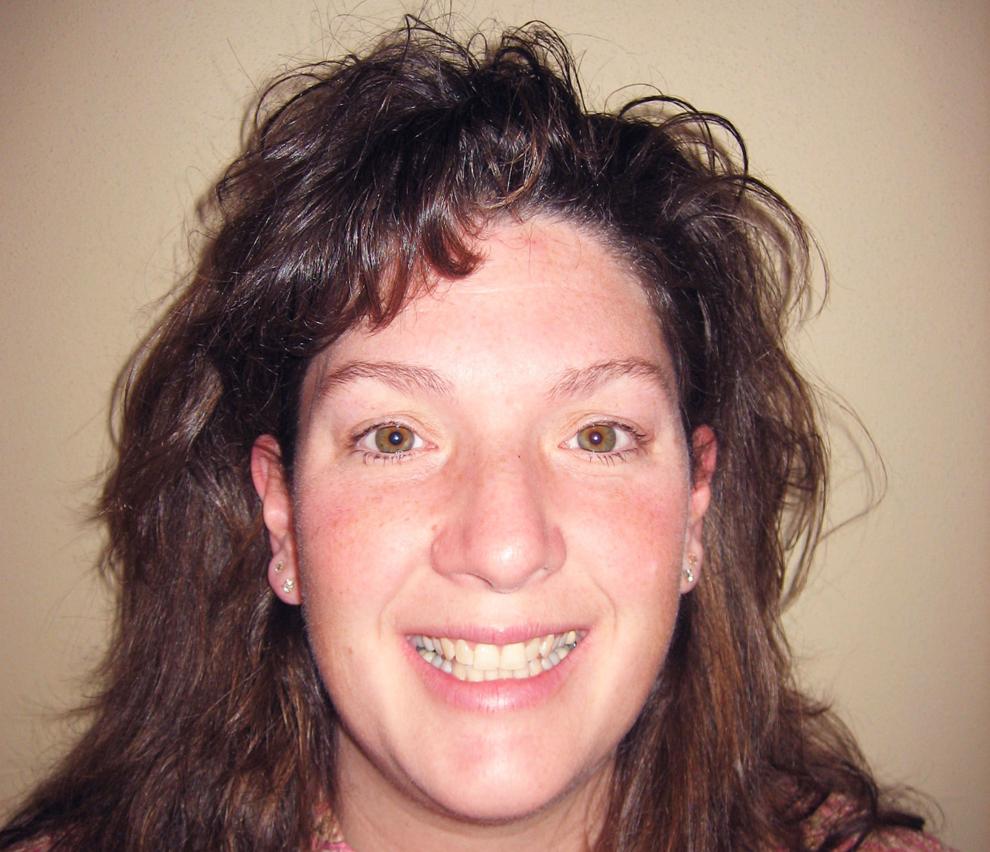 After the three challengers received Republican Party backing, the Waukesha County Democratic Party posted on its website that it was supporting the three school board incumbents — Blair, Boschert and Boyer.
The Republican Party of Waukesha County has also drawn ire for getting involved in another schools race. In the Elmbrook School Board race, a mailer paid for by the party issued a flyer supporting a conservative candidate said "Your tax dollars fund leftist indoctrination in Elmbrook Schools," and that education regarding equity should remain secondary to academics, Milwaukee media reported.
Democrats respond
Waukesha County Democratic Party chairman Matt Mareno said he doubts any of the six candidates are Democrats. But his party felt the need to line up with the incumbents, because the challengers, he said, are extremists who would strip schools of safeguards protecting students and staff from the COVID-19 pandemic.
Unlike the Republicans, the Democrats will not make in-kind contributions such as direct mailings and volunteers, Mareno said. He estimated that the Waukesha County GOP is spending $50,000 or more on nonpartisan races this year.
Acknowledging that voters find it distasteful to see party politics in nonpartisan races, Mareno added, "We have heard a lot of blowback."
Boschert and Boyer could not be reached for comment.
Blair, who is seeking her second term on the school board, said she did not expect support from the Democratic Party nor is she particularly comfortable with it.
Blair said she was approached previously by both Republican and Democratic officials, and she declined to seek support from either party. She said school districts should remain nonpartisan.
"I didn't want to be owed to anybody," she said. "It just didn't feel right."
IN PHOTOS: Lakeview Elementary School holds "Reverse Parade"
Lakeview Elementary School "Reverse Parade"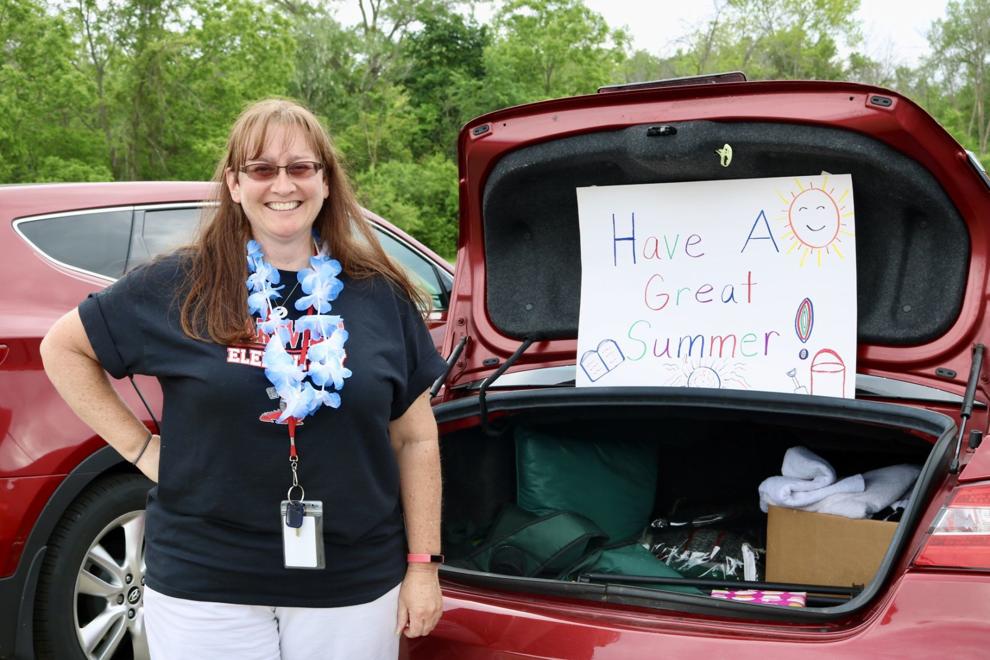 Lakeview Elementary School "Reverse Parade"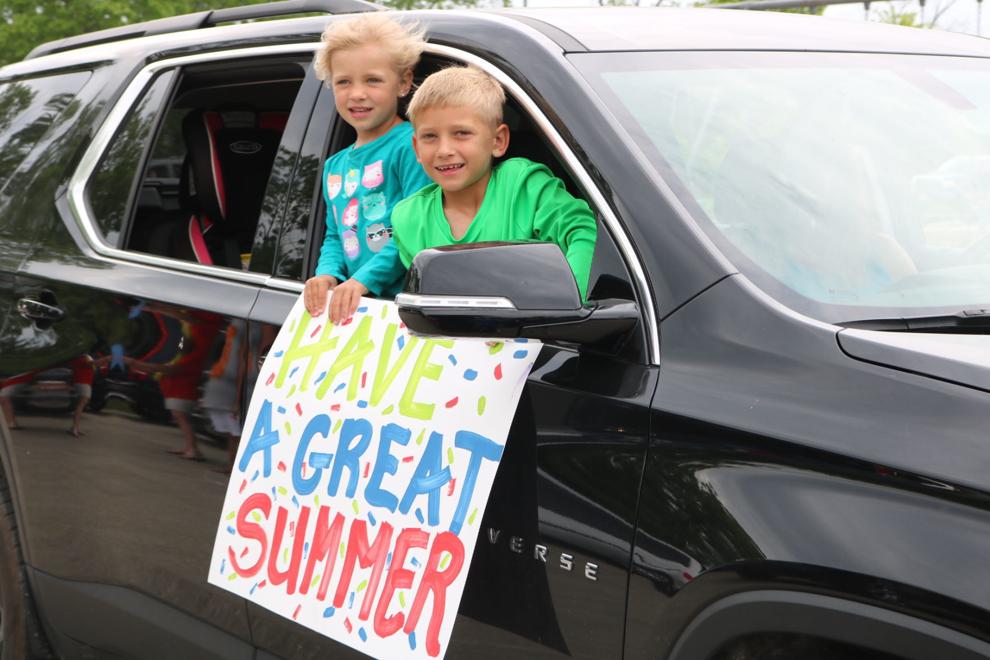 Lakeview Elementary School "Reverse Parade"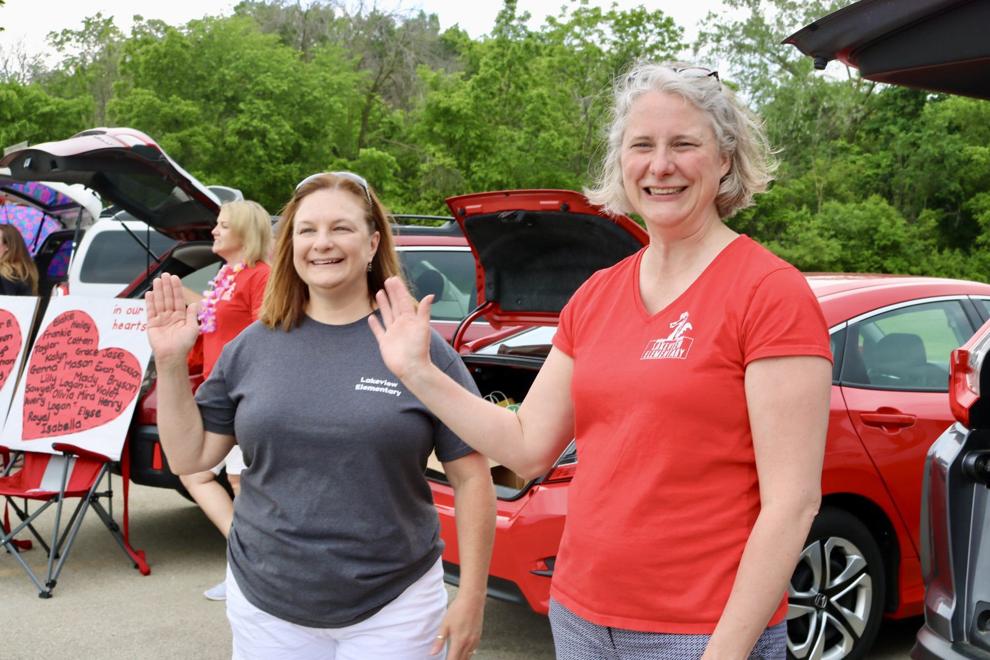 Lakeview Elementary 'Reverse Parade'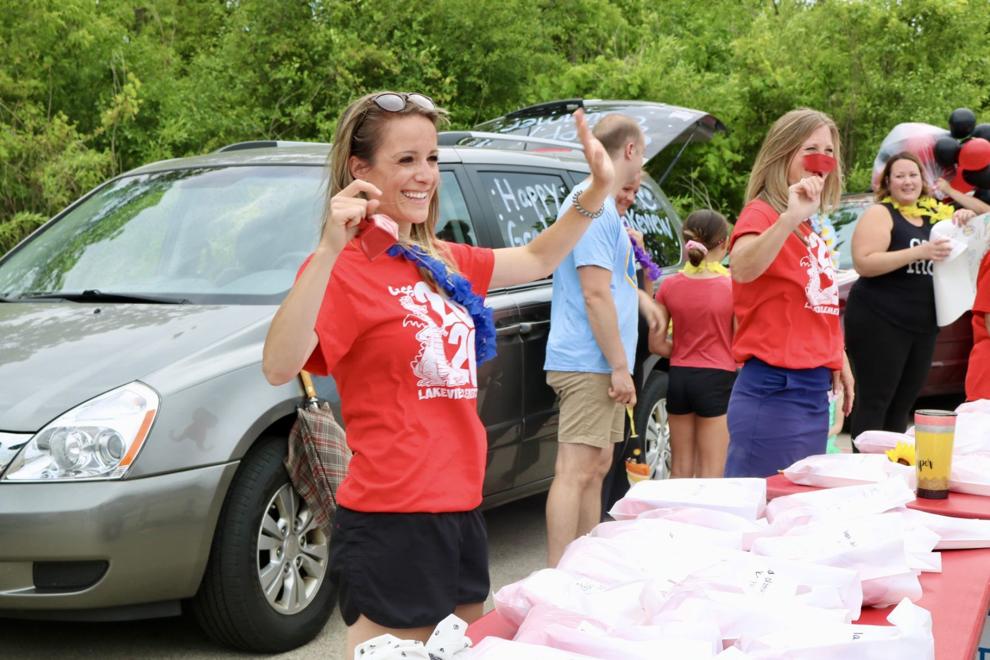 Lakeview Elementary School "Reverse Parade"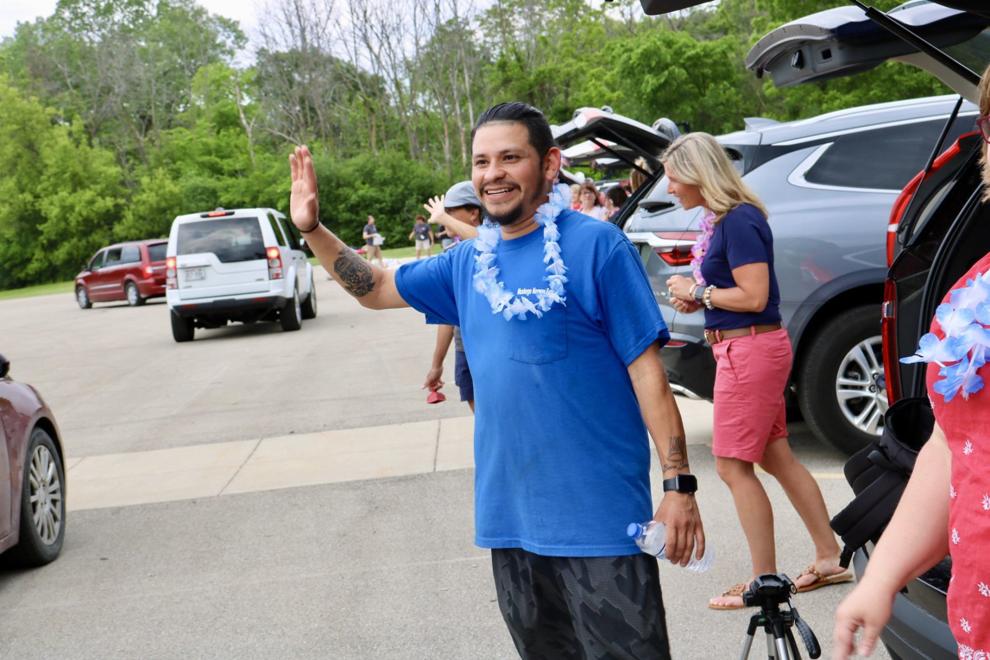 Lakeview Elementary School "Reverse Parade"

Lakeview Elementary School "Reverse Parade"