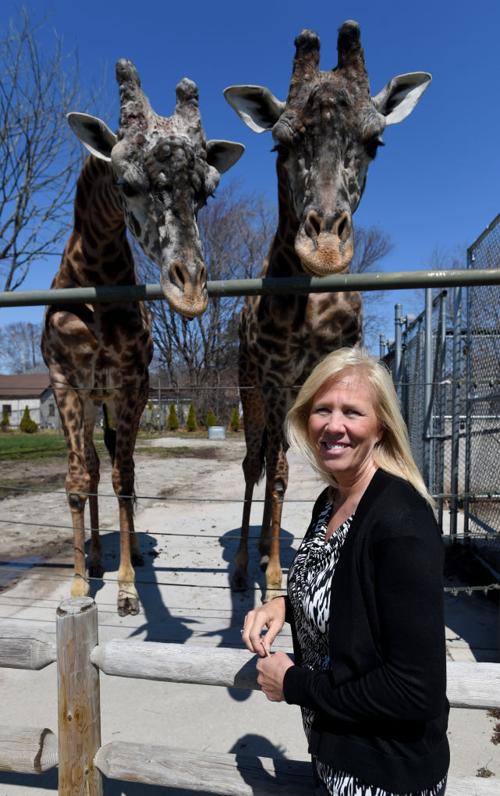 RACINE — For Elizabeth Heidorn, what sets the Racine Zoo apart from other zoos around the country is how much pride the community takes in it.
Arriving in Racine April 1, Heidorn toured apartments earlier this month and found that every potential landlord almost immediately praised the community's zoo, none of them aware that they were talking to the Racine Zoo's new executive director.
"No matter who I talked to, within three sentences, what they would say is 'and we have a wonderful zoo,' " she said. "Every one of them was so excited about the zoo, and that camaraderie and community feel is exhilarating.
"So, I think that's what sets this apart is that people love this place that are from here and that's great. Not a lot of zoos always get that local support."
Heidorn, 54, assumed her role at the zoo, 2131 N. Main St., on April 6 and took over for former Racine Zoo President and CEO Jay Christie, who worked with the zoo for 16 years before resigning in September, according to a news release from the zoo.
Originally from Minnesota, Heidorn earned a degree in biology from St. Olaf College, doing internships in zoos near the Twin Cities and eventually becoming Director of Education at the Minnesota Zoo.
During that time, she said teaching summer camps and helping children understand animals is what inspired her to continue in the field.
"To be able to make those connections for people and have that 'aha' moment come on when kids just get it, that has just always driven me," she explained.
Since then, Heidorn has worked as a director of some kind at the Aquarium of the Pacific, the Los Angeles Zoo, Dolphin Quest, Inc., and the San Diego Zoo Safari Park.
Most recently she worked as general manager and director of iconic conservation fund at Jungle Island in Miami, according to the release.
"We conducted a nationwide search and identified several qualified candidates for the position," stated Gregg Albright, chair of the Racine Zoological Society's Board of Directors, in the release. "We were all immediately impressed with Beth's extensive background and positive attitude."
In an interview with The Journal Times earlier this month, Heidorn said one of her first steps as executive director will be to create a 10-year strategic plan for the zoo over the coming months.
She could not give any specific details on what new plans, exhibits or animals might be on the horizon, but she said she hopes to set up programs for all age groups that will take them behind the scenes of the zoo and teach them how to be stewards of nature.
"People care about (the zoo) and they want to teach their kids how to care for animals, and care for plant life, and wild places and wildlife," Heidorn said. "I just think people embrace it and that's a really great thing – and I have seen that from the people of Racine in my short time."