RACINE COUNTY — Storm cleanup is expected to continue "for the next couple of days," Caledonia Public Works Director Tom Lazcano told The Journal Times on Tuesday afternoon, one day after high winds ripped down trees and heavy rains created sinkholes and other damage throughout Racine County.
"The Racine County Communications Center was inundated with calls," Racine Fire Department Battalion Chief Michael DeGarmo said in an email. "The nature of storm related calls included wires down on vehicles, wires down on houses, fallen trees on cars — with possible entrapment — and houses, flooding of buildings near electrical equipment and vehicles submerged attempting to pass through standing water."
The Racine Fire Department responded to nearly 30 calls between 4:15 and 6 p.m. during the storm, making for an incredibly busy day.
At least two tornadoes, rated as minimal EF-0s, touched down in southeastern Wisconsin Monday, the National Weather Service has confirmed. With winds up to 80 mph, twisters caused some damage in Lake Geneva in Walworth County and in the Camp Lake area of western Kenosha County. Another small tornado in the same storm system touched down in Chicago.
No injuries attributed to the storm were reported to any authorities in Racine County.
Sinkholes hit Mount Pleasant, Caledonia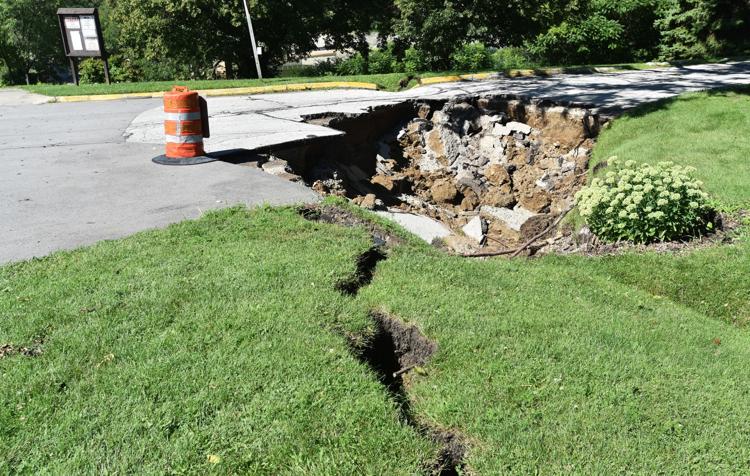 A sinkhole opened up just inside the entrance, taking about half the width of a roadway with it. The sinkhole also dislodged a stone marker at the Karen A. Nelson Memorial Dog Park, which is named after a late County Board supervisor who died in 2010.
As of 9:15 a.m. Tuesday morning, county staff was still assessing damage "at dams, culverts, parks and other county facilities" but the worst damage known was at Quarry Lake Park, according to County Communications Director Mark Schaaf.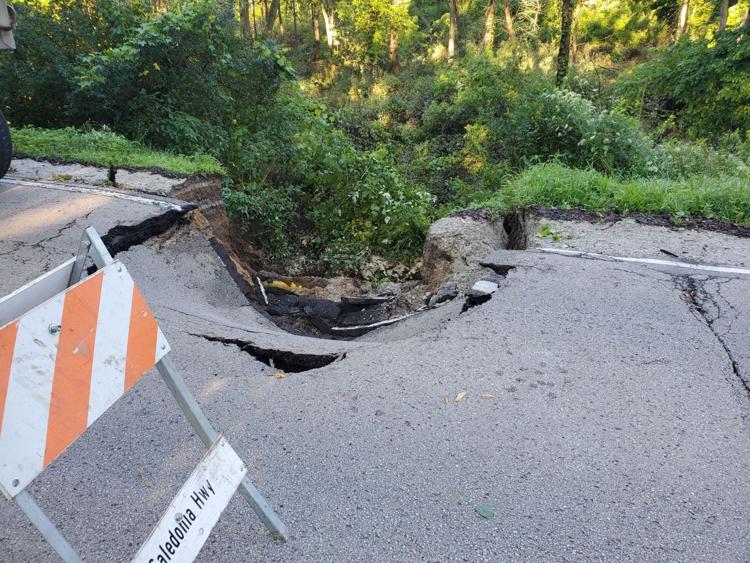 In Caledonia, Erie Street north of 4½ Mile Road was closed Tuesday morning after it too was damaged in the storm, but the road had reopened by early afternoon. But Bell Road, a 1.2-mile-long street north of Four Mile Road and immediately east of Interstate 94, is expected to remain closed into Wednesday from Highway V to Barthel Road.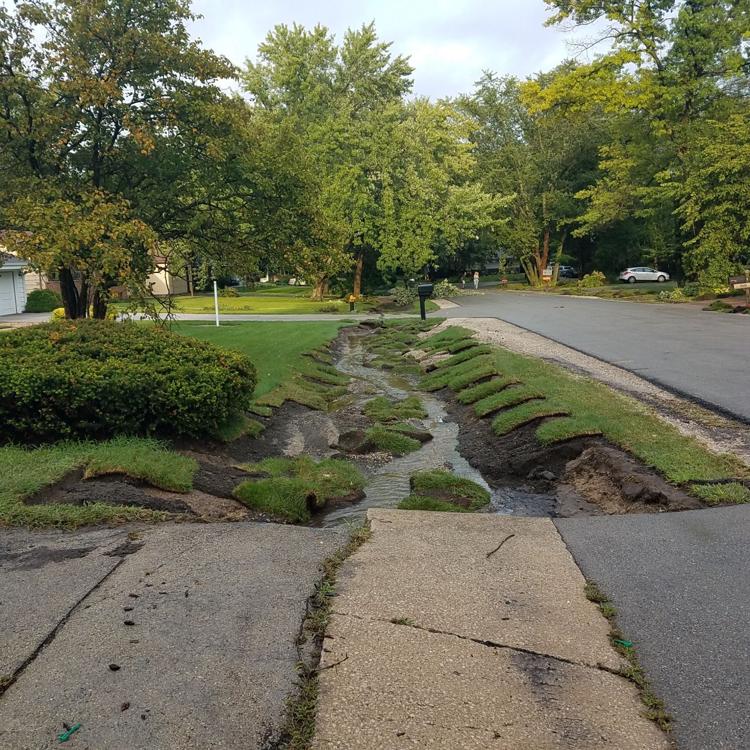 Ditches along Cynthia Lane in Mount Pleasant collapsed, causing driveway damage and leading to temporary flooding. This was because the ditches were "recently restored and had not stabilized adequately to resist the extreme runoff we saw in the ditch lines," Anthony Beyer, Mount Pleasant's director of public works/village engineer, said in a statement.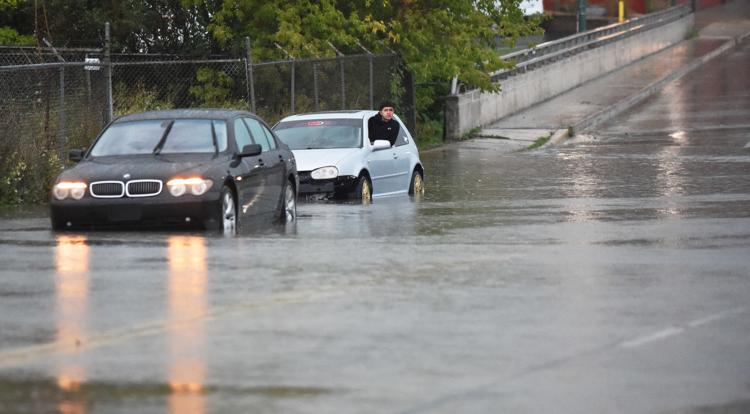 "Turn around, don't drown," Caledonia Police Sgt. Jim Gardiner said on the Police Department's Facebook page warning people to avoid water-covered streets.
Outages all over
The number of power outages Monday surpassed 29,000 statewide and 22,000 in Wisconsin's "southern region," according to We Energies, with more than 13,000 of them coming in Racine County. More than half of the remaining outages in Wisconsin by 9:45 a.m. Tuesday were in Racine County, with more than 2,200 outages still remaining. By 2:20 p.m., only 685 remained in Racine County and 504 remained in Kenosha County.
"Our crews have been working nonstop to quickly and safely restore power to all customers," Allison Trouy of We Energies said in an email Tuesday morning.
Sewage discharged in city
The sheer amount of water that poured down on the City of Racine is what created the most problems.
Racine Water and Wastewater Utilities General Manager Keith Haas said in an email that city's "treatment plant performed as designed" even though more than one sewage lift station had to rely on emergency power for about five minutes each due to outages.
The city officially recorded 2.7 inches of rain, but as much as 5 inches was reported in north-central Racine County, an area that Racine Water and Wastewater Utilities serves. To deal with the excess, Haas said that the city "discharged some dilute sewage to the river and lake" as the storage basins filled, as is protocol. Totals of the discharge are expected to be reported to the Wisconsin Department of Natural Resources before the week is out.
Main backups were reported at six properties within City of Racine, according to Haas, but "many people" reported about water seeping into homes through window wells.
Trees downed in Union Grove
There were some trees down in the street in three locations in Union Grove, including one downtown in front of Fortier Jewelers, 1129 Main St. Street flooding occurred in portions of the village, but has all subsided as of Tuesday afternoon, reported Village Administrator Mike Hawes in an email.
Most of the Department of Public Works crew came in for about 4-5 hours Monday night and they continued cleanup into Tuesday, Hawes said.
Residents can place loose branches by the curb and they will be collected by the end of the month.
Hawes said the village measured at least 3.2 inches of rain in an hour with up to 5 inches in an hour reported in some locations. The intensity was at least that of a "100 year storm" which is considered 6 inches in 24 hours.
"To put it in perspective, most municipal storm water systems are designed for 2 to 10-year storms, so street flooding is inevitable with rain events of (Monday's) intensity," Hawes said in the email.
'Luckier than some'
In Wind Point, Village Administrator, Clerk and Treasurer Casey Griffiths said the majority of the damage consisted of tree limbs down on various roads, and one tree completely blocked the width of a road, where Lighthouse Drive and East Four Mile Road connect.
The village also experienced some ground flooding, water in ditches and yards. Some flooding occurred in the basement of the Village Offices, which has since been cleaned up.
Most of the water is now gone as of Tuesday afternoon, however there is some standing water left, reported Griffiths.
"It was pretty significant rainfall for a short duration," Griffiths said.
Lake Meadow Drive is under construction, so areas where there is only gravel flooded. Griffiths also said he expected some home owners to have issues with their sump pumps and may have experienced flooding.
"We're probably luckier than some other communities," Griffiths said. "We were also very, very fortunate to have a quick cleanup."
In Elmwood Park, a large tree branch that fell on the village's Beebe School property at Taylor and Lathrop avenues, said Village Administrator Christophe Jenkins, but caused no damage to the school building that once served as the Village Hall and is now used by EverGreen Academy.
West end flooding
The Towns of Waterford, Burlington, and Dover, the Village of Raymond and the City of Burlington on the West end of the county had very little to report, other than some high water and a few downed trees, though nothing major.
"We had a little bit of flooding in some trouble spots that we are aware off and some high water, but it has already receded this morning," Town of Burlington Administrator Brian Graziano said.
The Town of Norway had the most to report with a few downed branches, a "little power outage in the northwest area and excess water in the ditches, according to Town Administrator Tom Kramer. There was also about 3⅓ inches of rain at the town garage site on Highway K. However, Kramer said hat much of the excess water had soaked in.
Rochester Public Works Manager Christopher Birkett said the storm damage in the village was "very little."
"It was kind of underwhelming," he said.
Some shoulders washed out a bit on roads, he said, but they will be replaced by the end of the day Wednesday.
He wasn't aware of any trees down on right-of-ways that the village is responsible for, but he knows of some trees down on people's personal properties as well as roads that the county is responsible for.
Blue Crane Court, a dead end road where there aren't any residences, flooded. Standing water was also reported in people's yards and farms.
"We got very lucky," Birkett said. "We didn't have the winds they were predicting. Lot of rain and some strong winds, but nothing that did a lot of damage for us."
Waterford Village Administrator Zeke Jackson said the biggest issue in Waterford was the amount of rain. Flooding occurred near the back door of the Village Hall.
Jackson and four other village staff members built a dam near the door to prevent flooding as much as they could.
"So much water fell so quick, it ended up looking like one of those edgeless pools," Jackson said. "It all just backed up on the glass door."
In addition, a number of streets flooded and the village has been running pumps to make things safer for people. Homeowners on River Street reported basement flooding as well.
The lack of wind was also a surprise.
"We really were expecting a lot more wind than what we got," Jackson said. "There really wasn't a lot of wind."
Yorkville loses a tree, power, gravel
A tree was reported down on 51st Street in Yorkville, and there were power outages near Highway A (Plank Road) and Highway 20 (Washington Avenue).
On North Colony Avenue, there was some roadside gravel that washed out.
The county is going to be checking local floodplains, and there was some standing water in people's properties, but there's nothing really major beyond that, Yorkville Deputy Clerk and Treasurer Eric Worden said.
"All in all (it was) relatively minor, aside from the power outages," Worden said.
Cynthia Lane in Mount Pleasant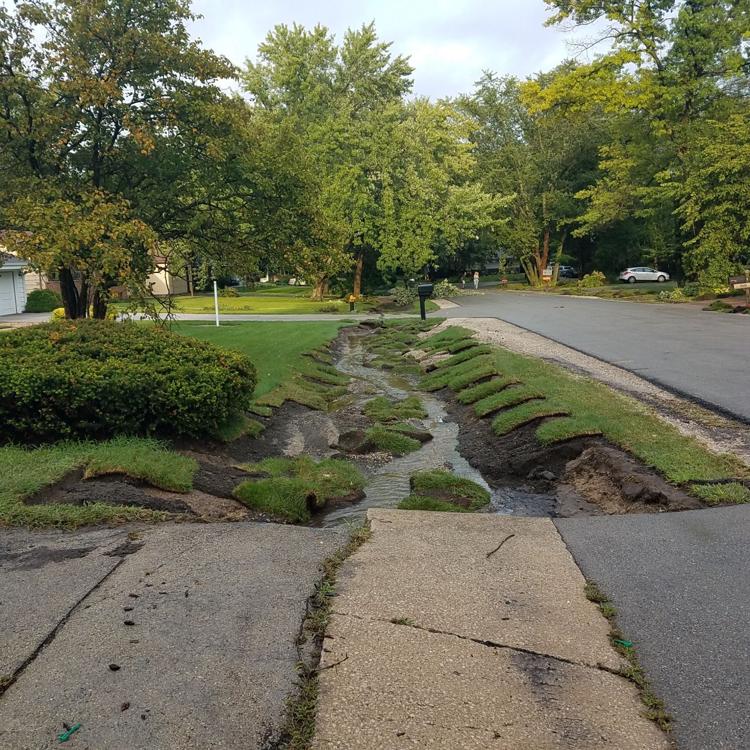 Quarry Lake Park sinkhole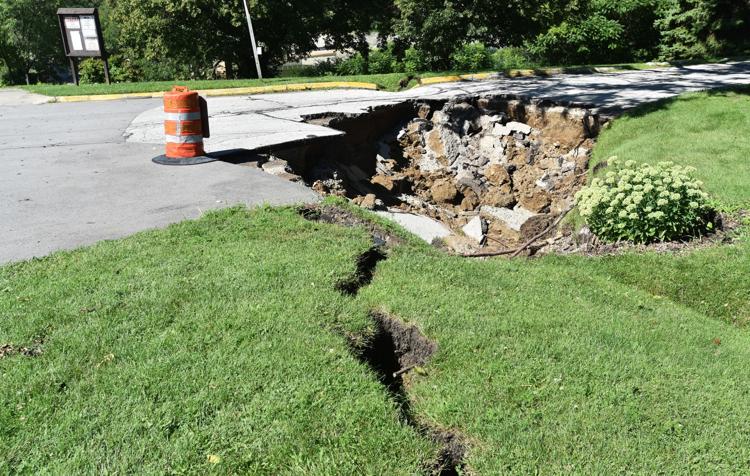 Quarry Lake Park sinkhole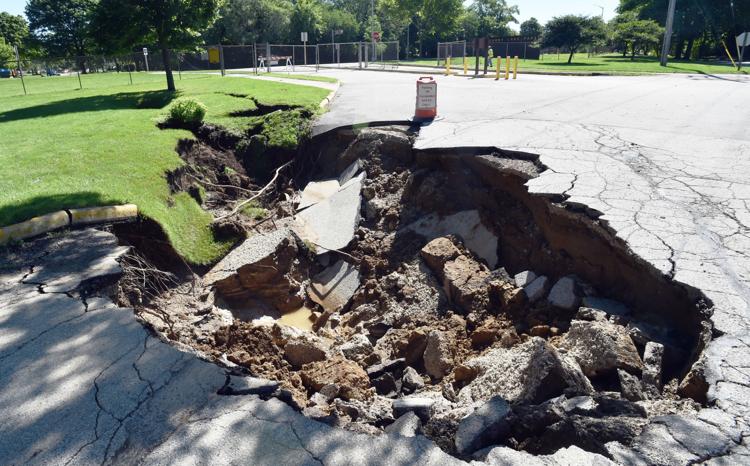 Sinkhole damages marker at Karen A. Nelson Memorial Dog Park at Quarry Lake Park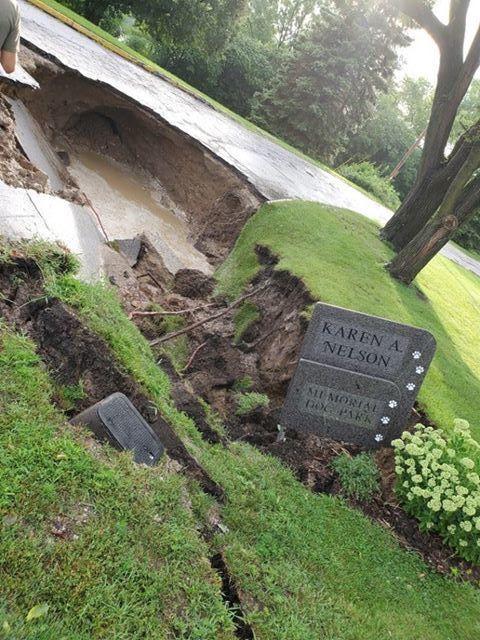 Sinkhole at Quarry Lake Park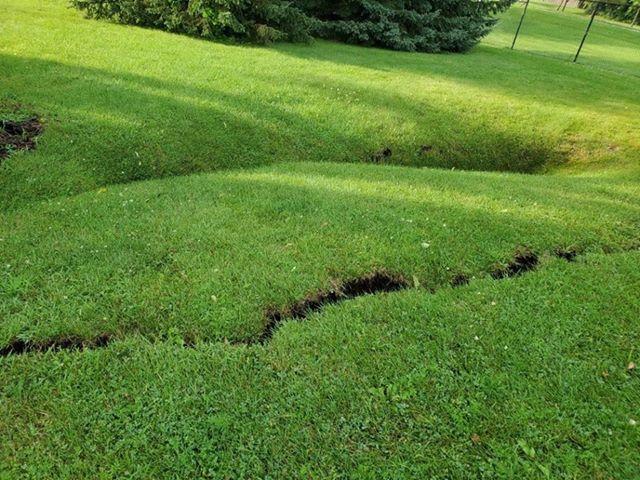 Monday rainfall covers parts of Highway 38 with water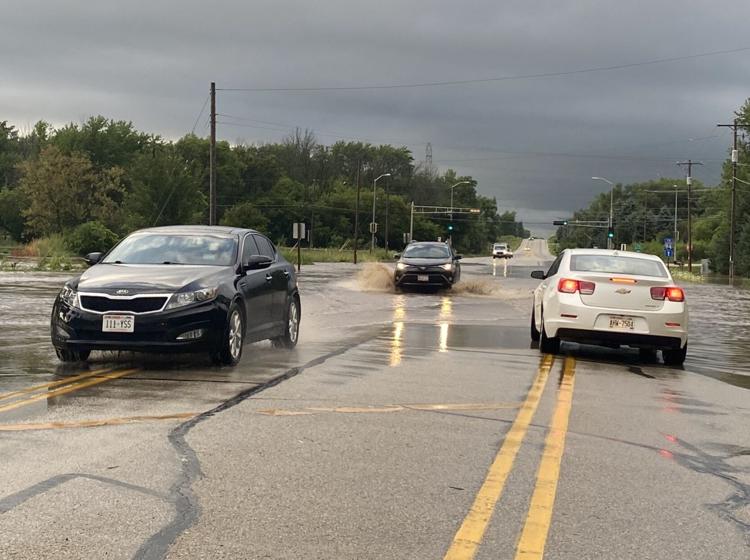 Tree limbs down near West Boulevard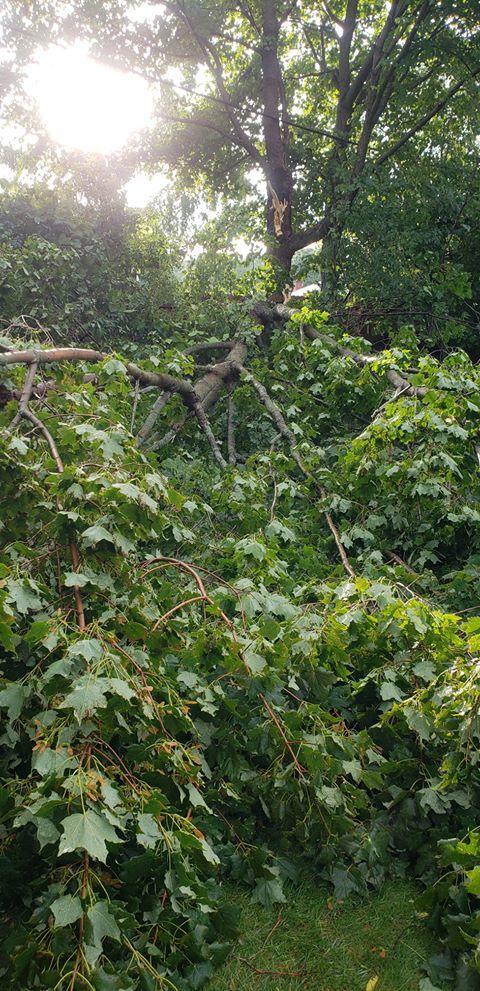 Flooding at the soccer SCORe Complex, 9509 Dunkelow Road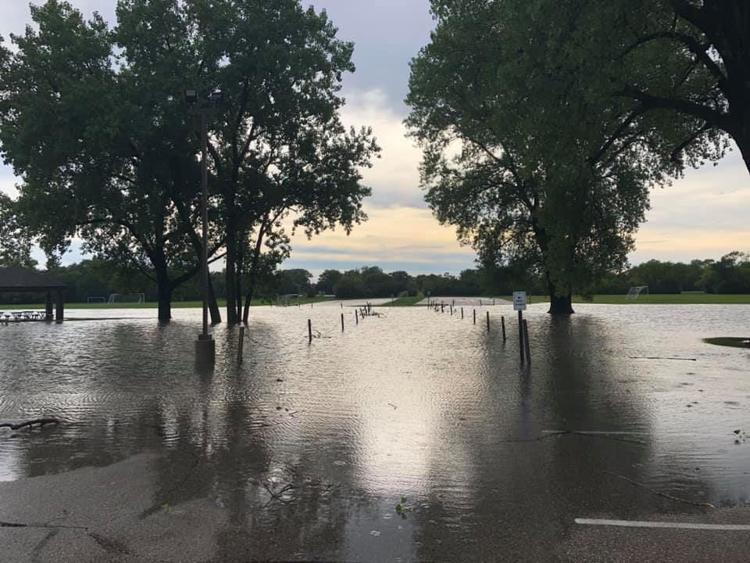 Flooding at the soccer SCORe Complex, 9509 Dunkelow Road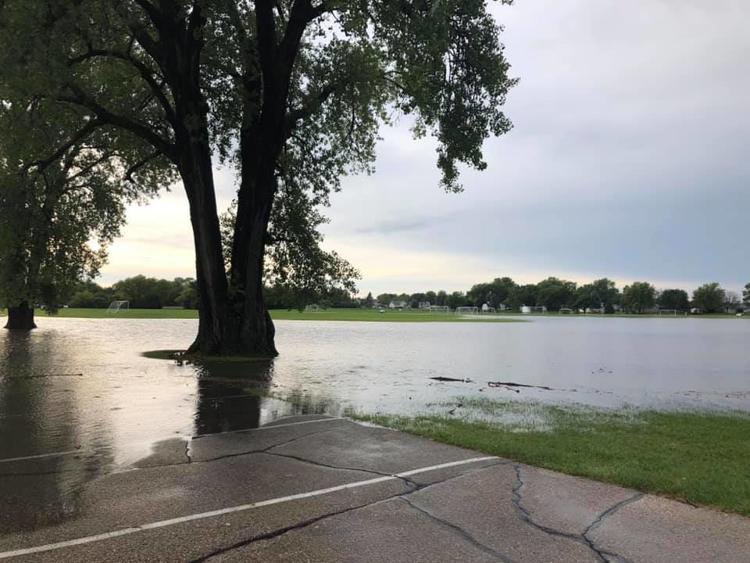 Flooding at the soccer SCORe Complex, 9509 Dunkelow Road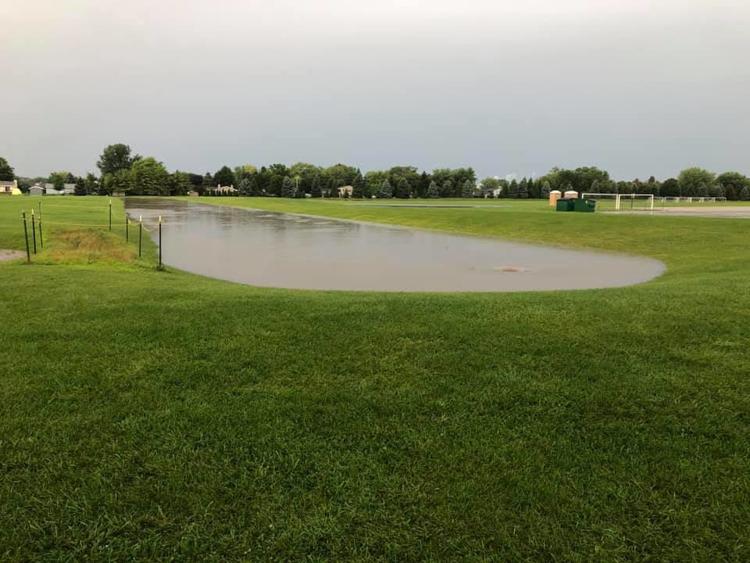 081120-NWS-STORM-PHOTO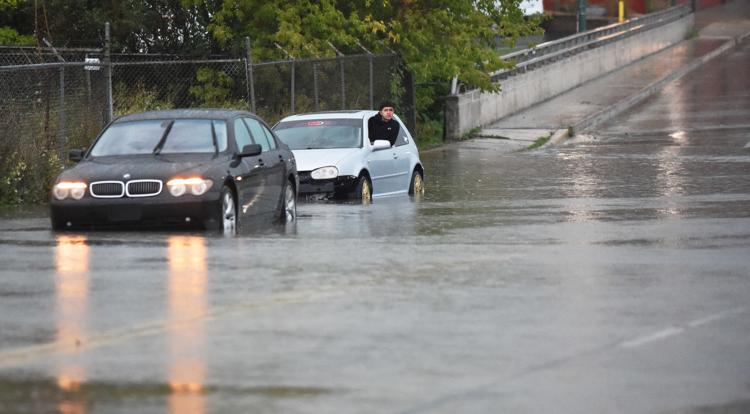 A large limb of a tree fallen on a car on the 3400 block of Indiana Avenue Monday afternoon.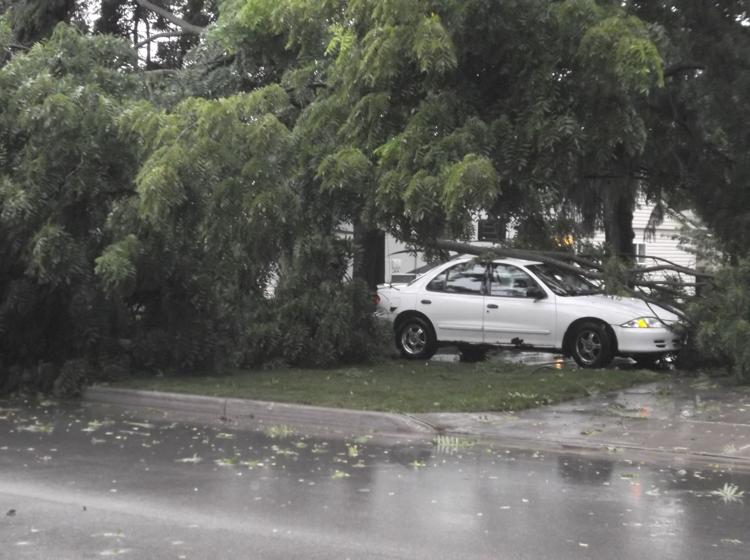 Fortier Jewelers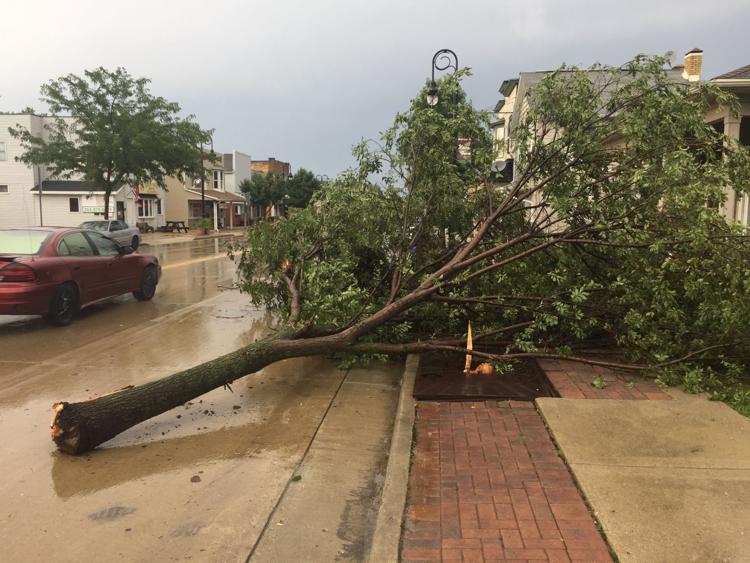 Fox River flooding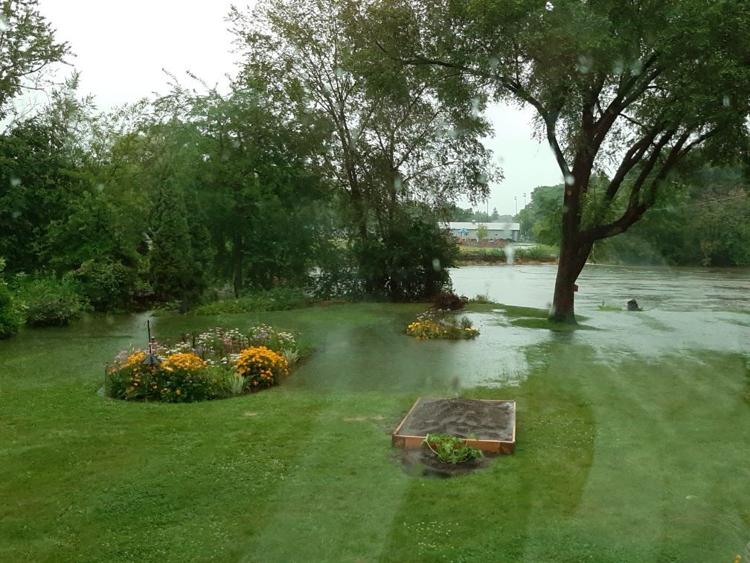 ChocolateFest grounds flooded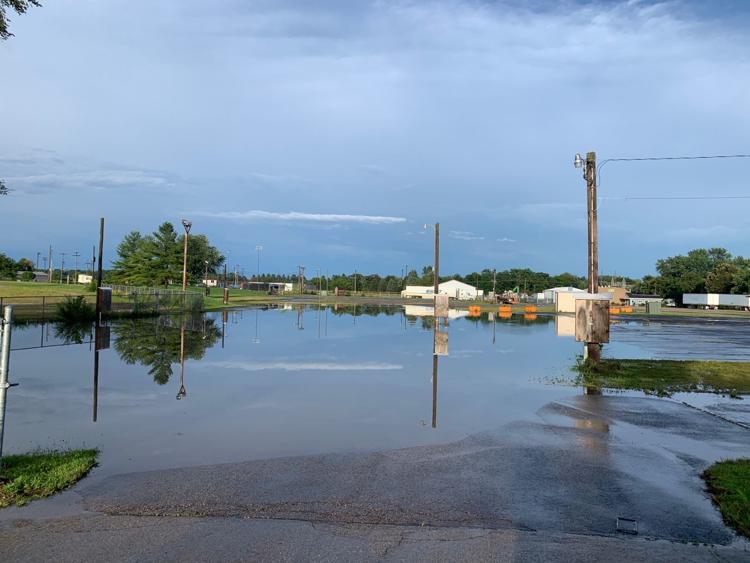 Washington Road and 21st Avenue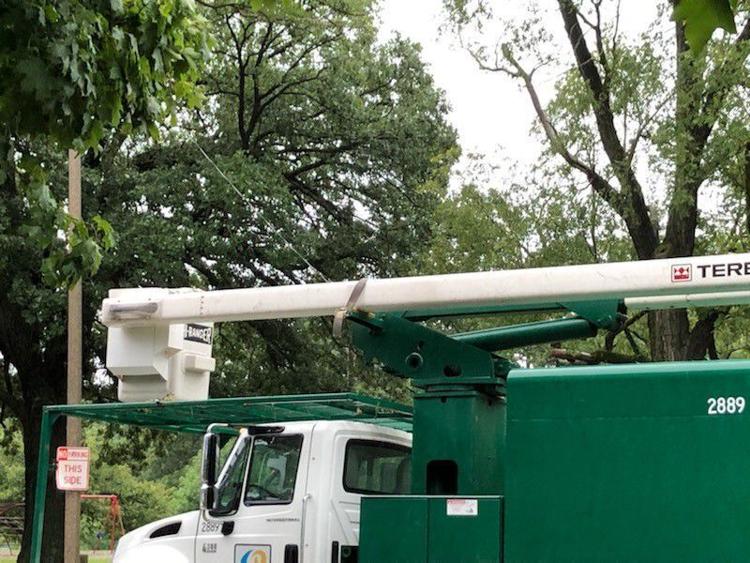 Washington Road and 21st Ave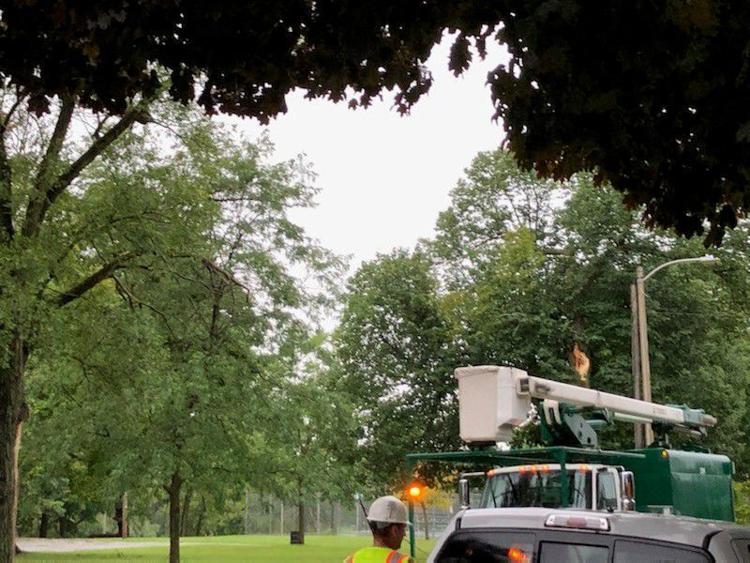 Storm damage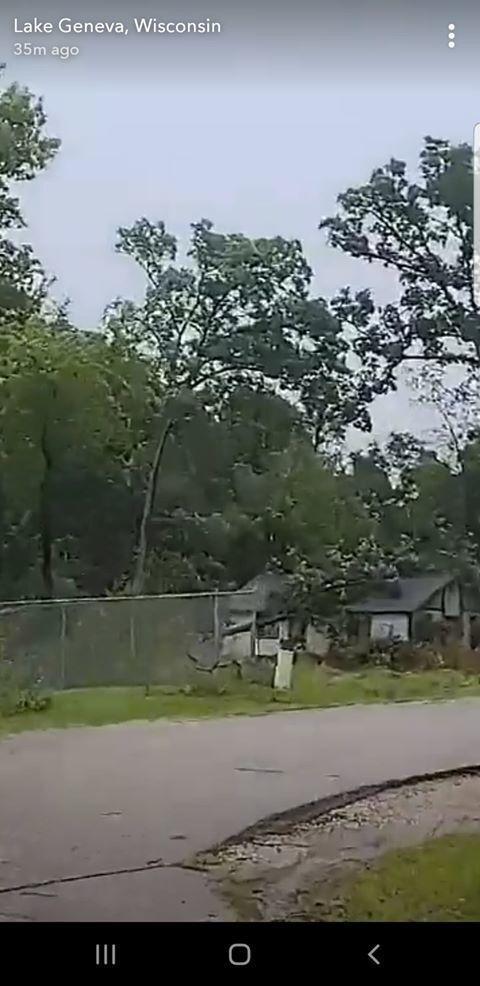 Storm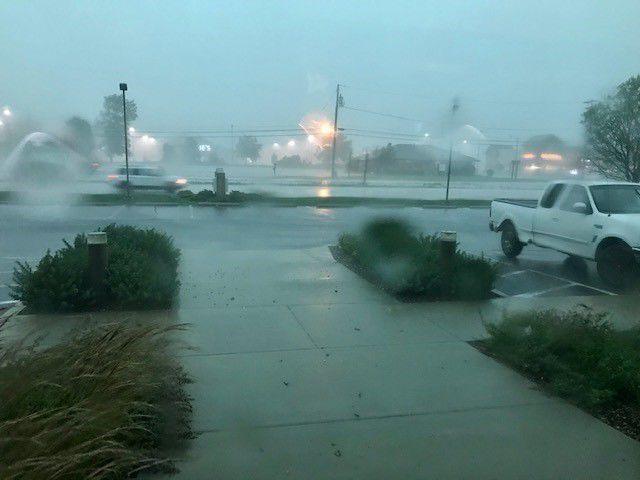 Storm damage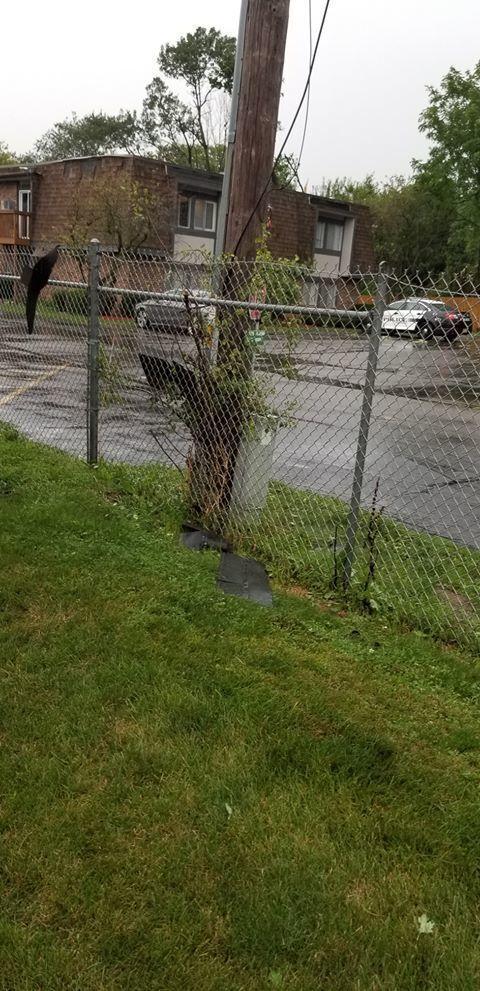 Flooding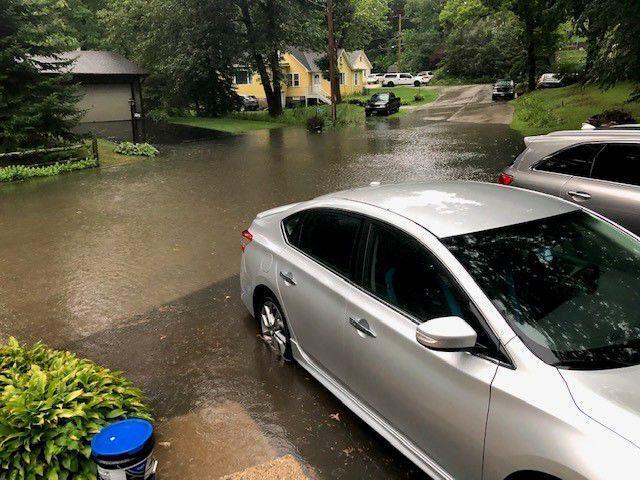 Storm damage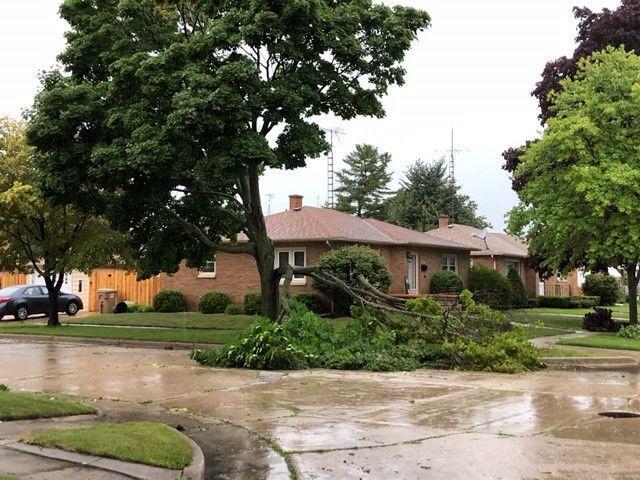 Storm damage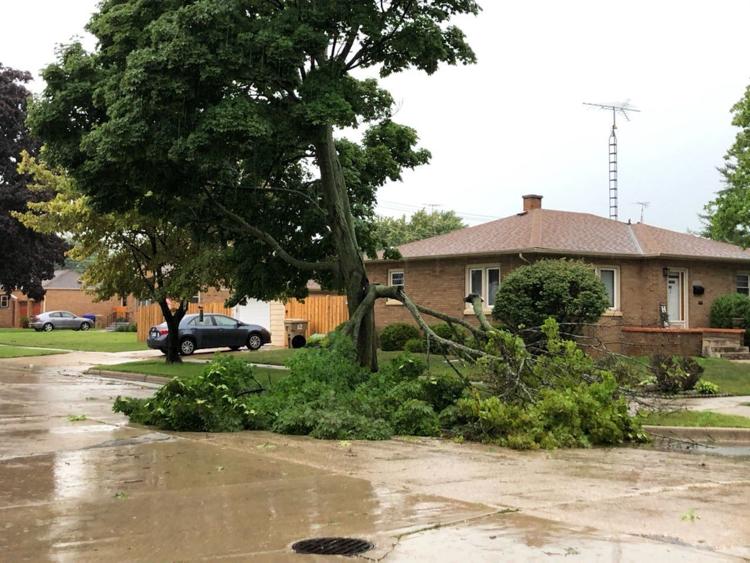 Storm damage in Lake Geneva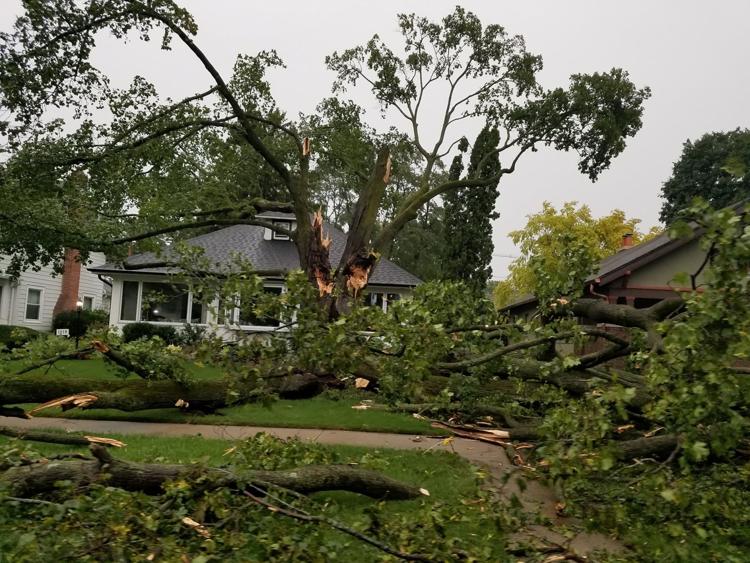 Some flooding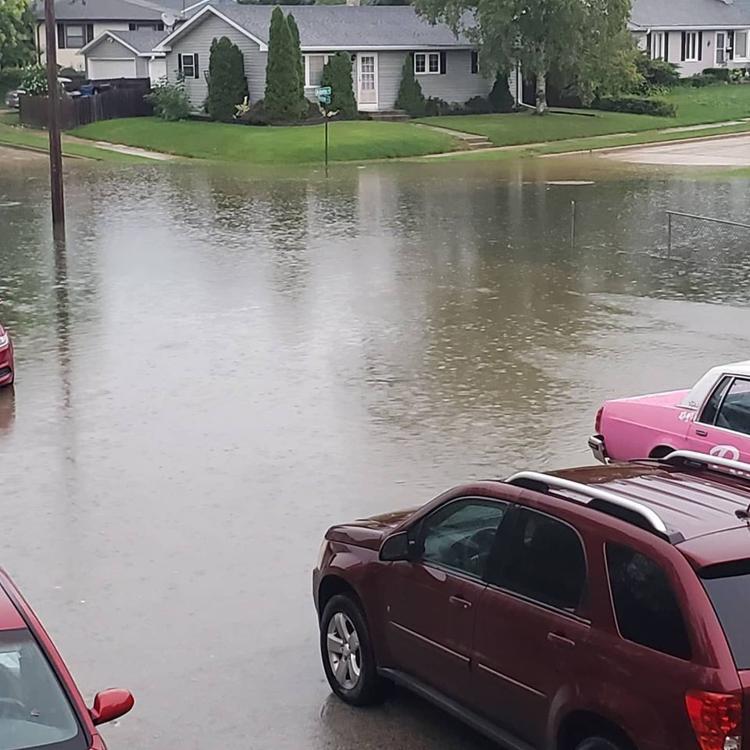 Storm damage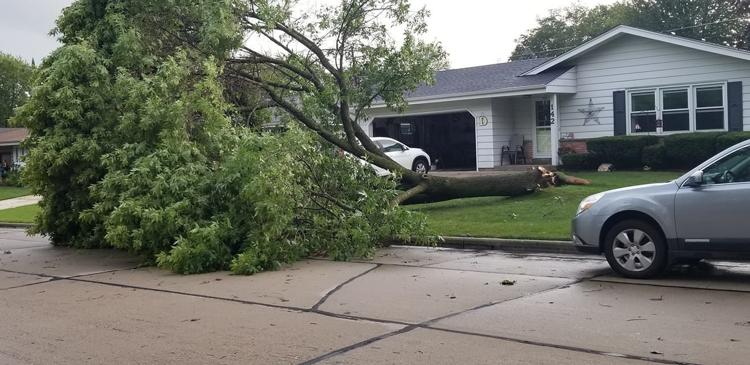 Tree down, car damaged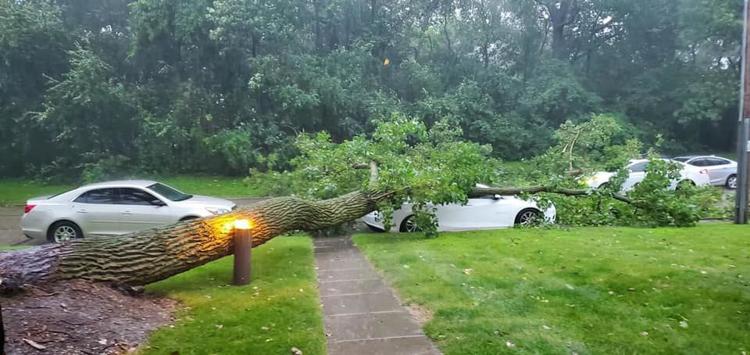 Tree down outside Fratt Elementary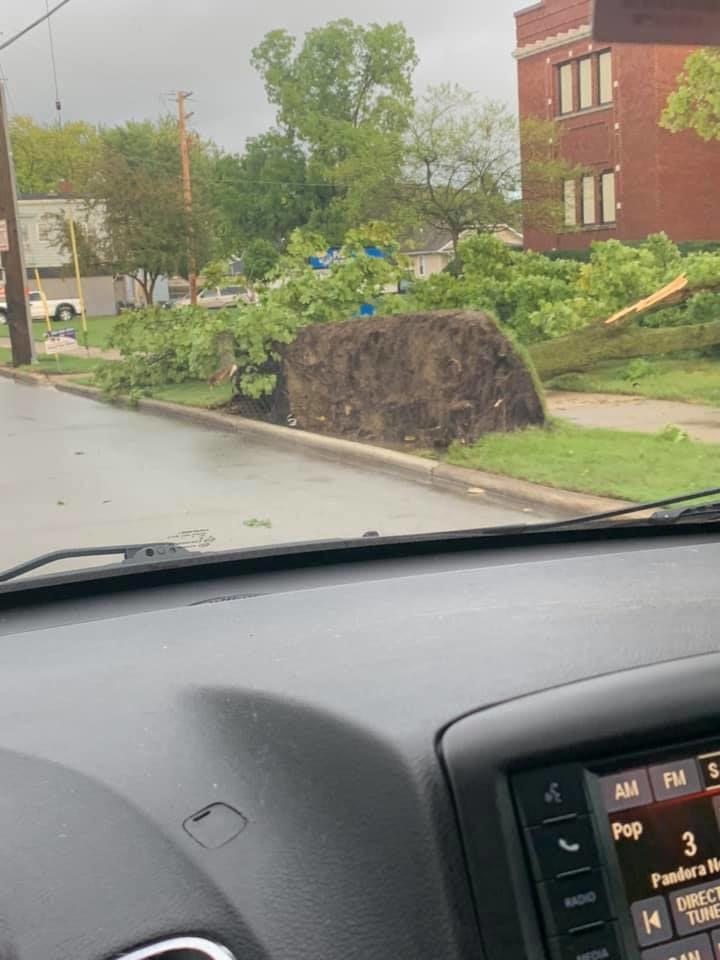 Tree falls on a Racine home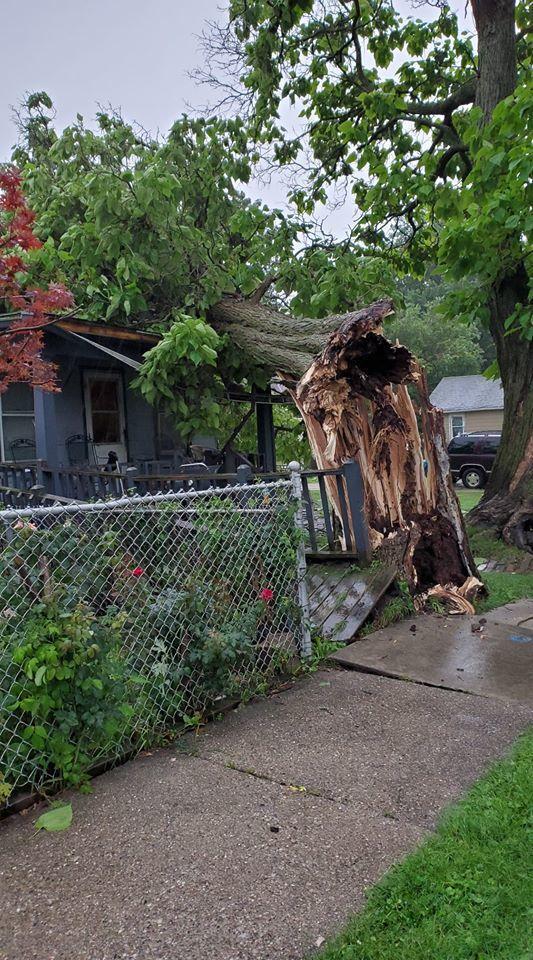 A residential driveway near Mitchell School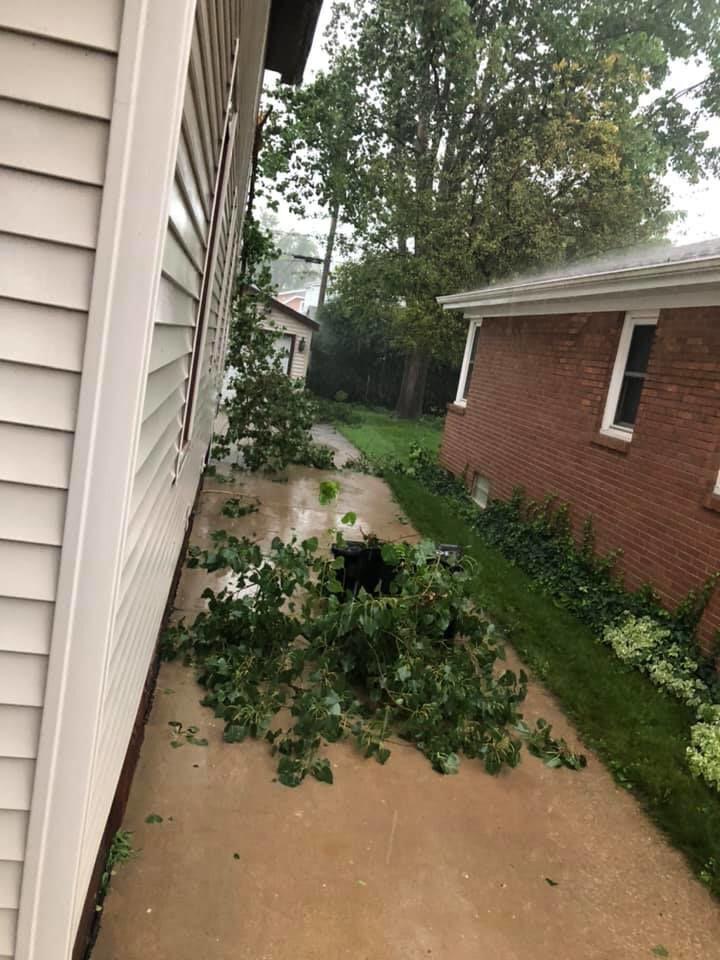 Tree down outside Fratt Elementary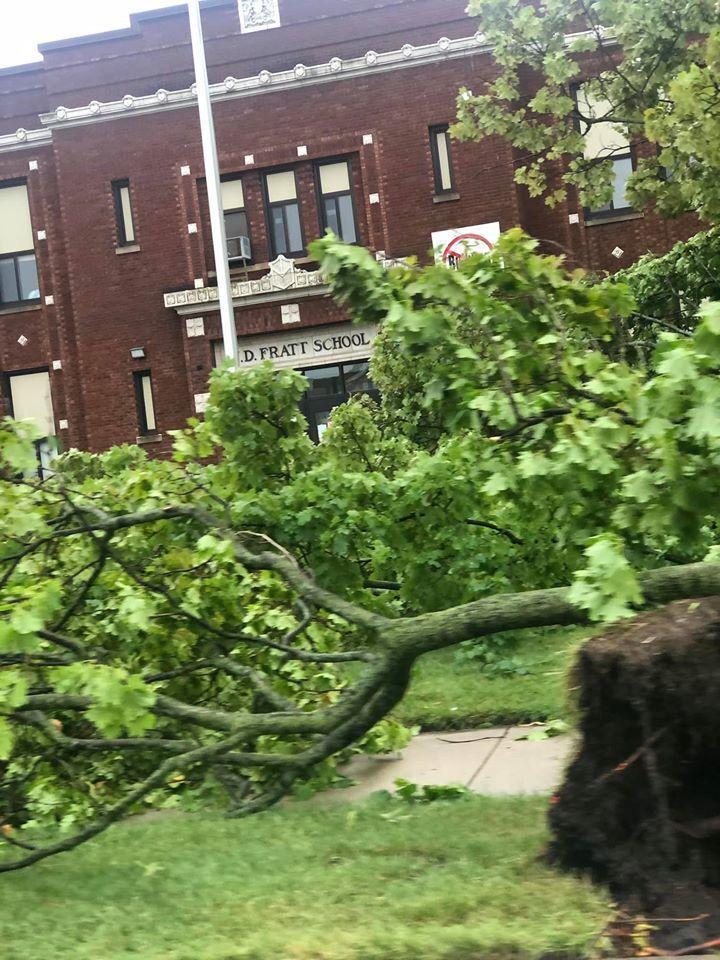 Storm damage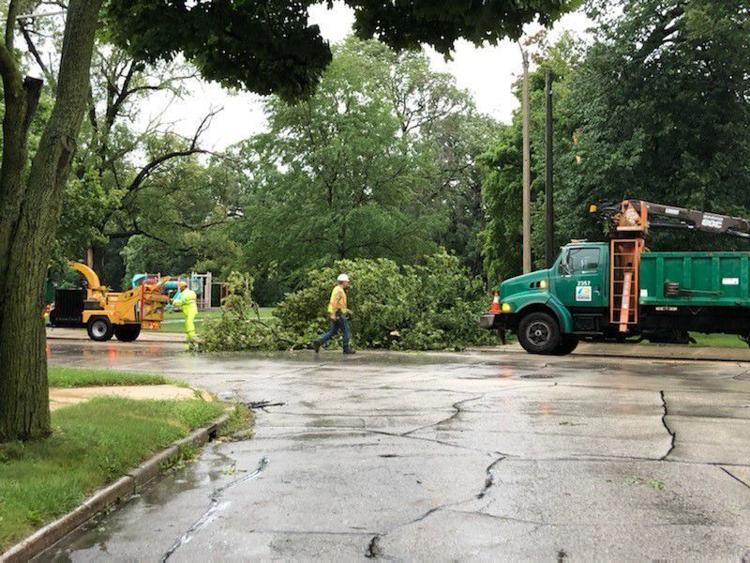 Storm Damage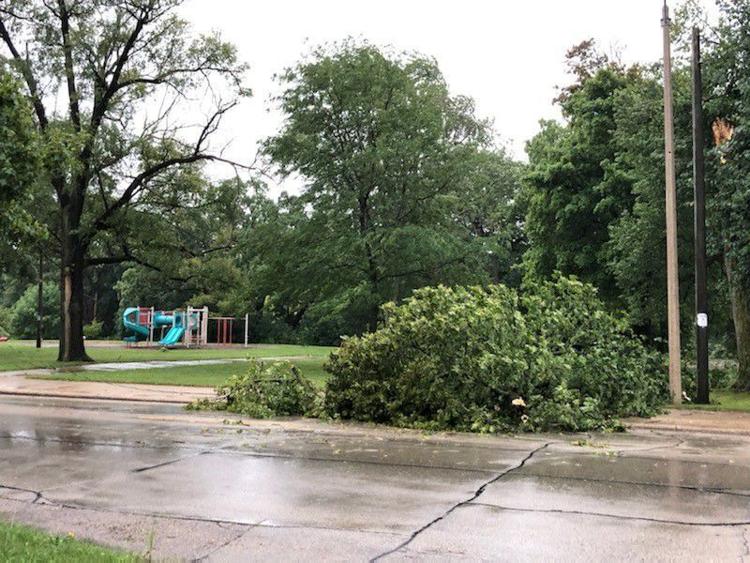 Branch through vehicle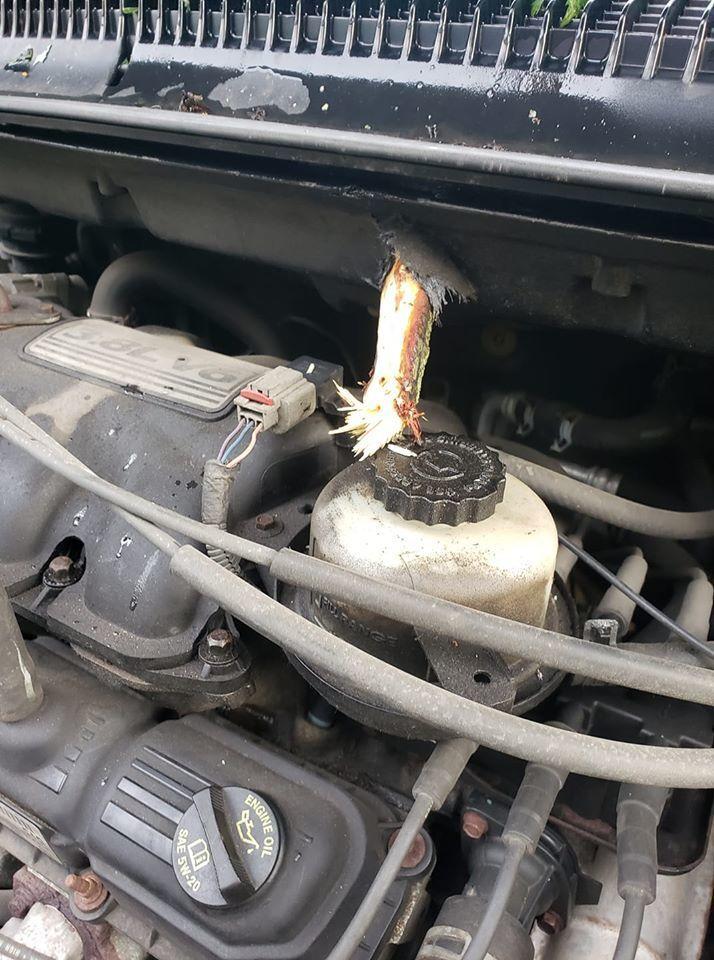 Pete Wicklund of The Journal Times, The Associated Press and Lee Newspapers contributed to this report.
Get local news delivered to your inbox!
Subscribe to our Daily Headlines newsletter.