MOUNT PLEASANT — The excited, bordering on nervous, feeling that some people get when meeting a famous movie star or professional athlete was the same feeling 4-year-old Jayson Herron felt on Sunday night.
Except he wasn't meeting just anyone, he was meeting Santa Claus.
"Everytime we ride past a house with lights he's like 'It's Christmas! It's Christmas!' So we brought him here to see Santa," said Tanika Herron, Jayson's mother.
Herron brought Jayson and her 3-year-old daughter, Nadia, to Mount Pleasant Village Hall for the village's first Christmas tree lighting event.
"She keeps running off trying to venture into everything," Herron said. "And he wanted to come super bad."
With the lighting ceremony planned for 5:15 p.m., the village opened its doors at 3:30 p.m. and within 15 minutes the hall was buzzing with parents and children throughout the hall.
Matthew June and his fiancee, Melissa Treptow, took a photo with Santa.
"I was here for Mount Pleasant Day too, so it's good that they're doing this stuff, getting everyone familiar with the community," June said.
Of course there was a line to see and take a picture with Santa, but also there was a woman dressed as Elsa from the movie "Frozen;" a "Star Wars" stormtrooper wearing a Santa hat and lights around its neck; also a station where kids could make "reindeer food" out of oats, marshmallows and candy canes to be put out on the lawn on Dec. 24.
There was a scavenger hunt in which the winner received four vouchers for tickets to a future Milwaukee Admirals game.
The families could also enjoy a cup of hot chocolate or hot cider, along with cake, cookies, popcorn and other treats.
You have free articles remaining.
When the time came to light the tree, everyone went outside and Santa did the honors.
"It's a safe environment for the kids to come out and play, you don't have to worry about them getting taken because of all of the (police) officers and all the other parents," Herron said. "I like how they have this set up with the different activities … it seems like they have something for all of the age groups that might come out to see Santa."
'Pleasantly surprised'
George Baumgardt, parks and recreation manager for the village, has been planning the event for the past several months.
"We kept the marketing a little low key because we weren't sure, being the first year, what this building could accommodate," Baumgardt said. "I'm very pleasantly surprised. It seems like a steady flow coming in."
Baumgardt said he worked with several village staff members, including a few Mount Pleasant police officers, to help make the event a success.
Village Trustee John Hewitt said he was "impressed" with the turnout.
"I would venture to say that there are probably some people, it's their first time in the building," Hewitt said. "This is what this (building) was built for — for people to come and see and go through it and have activities."
Dan Taivalkoski, executive director for the Racine County Food Bank, was present and taking food donations and running a raffle for a big screen TV.
"Events like this aren't really noted for the amount of food they draw in," Taivalkoski said. "It's great to raise awareness for hunger issues in the community and maybe get folks thinking about us, so if the donation doesn't come tonight, it can always come at a later time."
Taivalkoski said events like the tree lighting help bring in a lot of money for the organization.
"No one wants anyone to be hungry for Thanksgiving or Christmas," Taivalkoski said. "I don't know the exact percentage, but if I had to guess I would say somewhere around 70% of our fundraising happens in November and December. So we want to make sure that we're front of mind in those months."
Mount Pleasant's 2019 inaugural tree lighting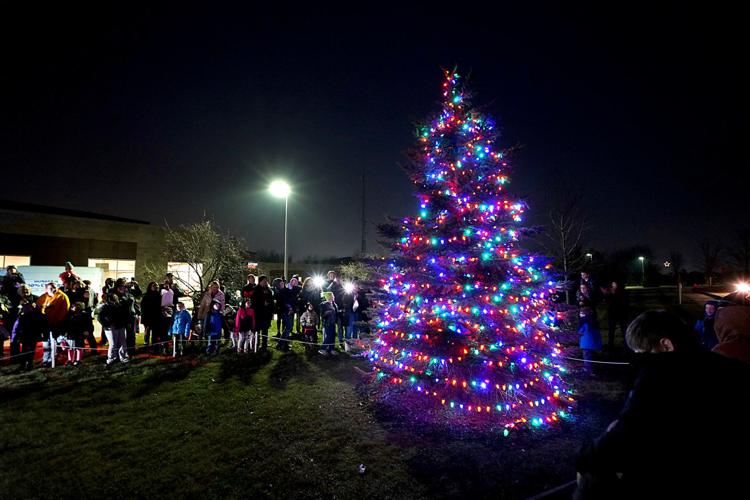 Mount Pleasant's 2019 inaugural tree lighting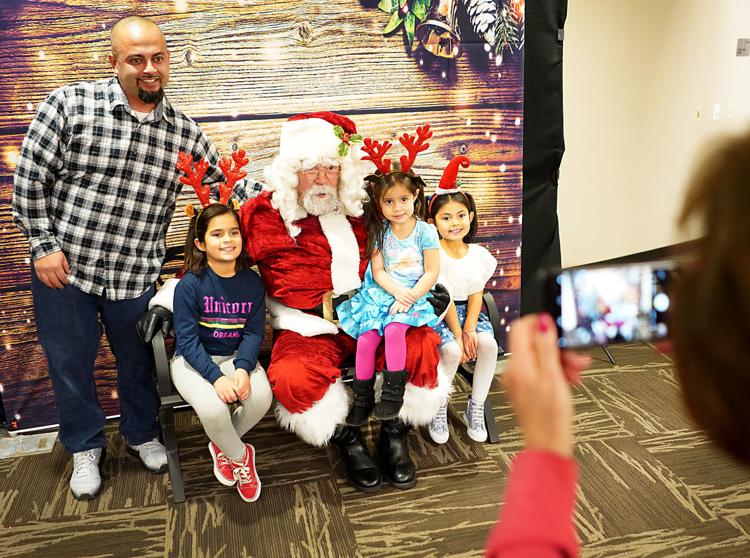 Mount Pleasant's 2019 inaugural tree lighting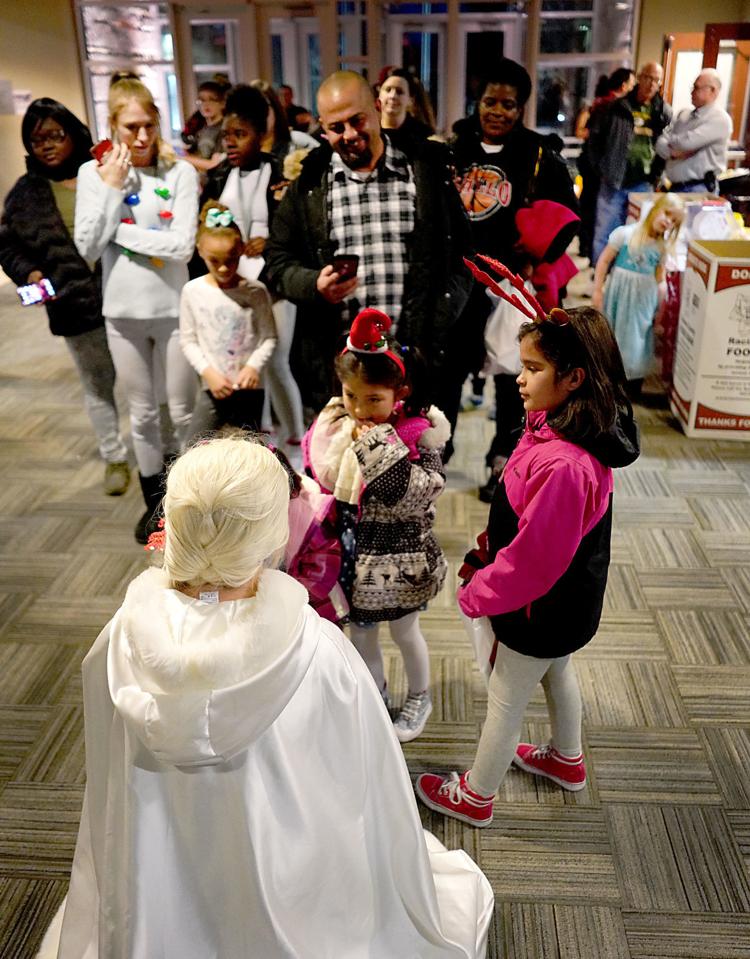 Mount Pleasant's 2019 inaugural tree lighting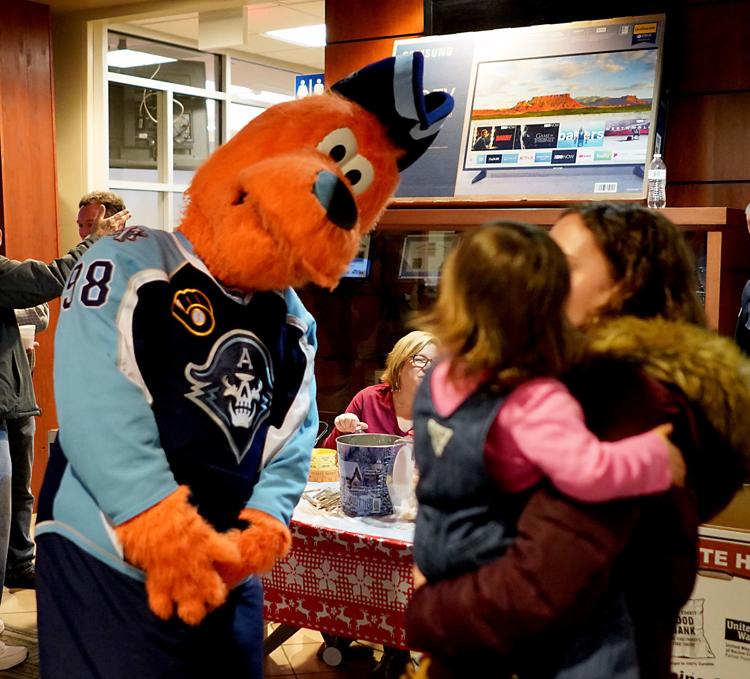 Mount Pleasant's 2019 inaugural tree lighting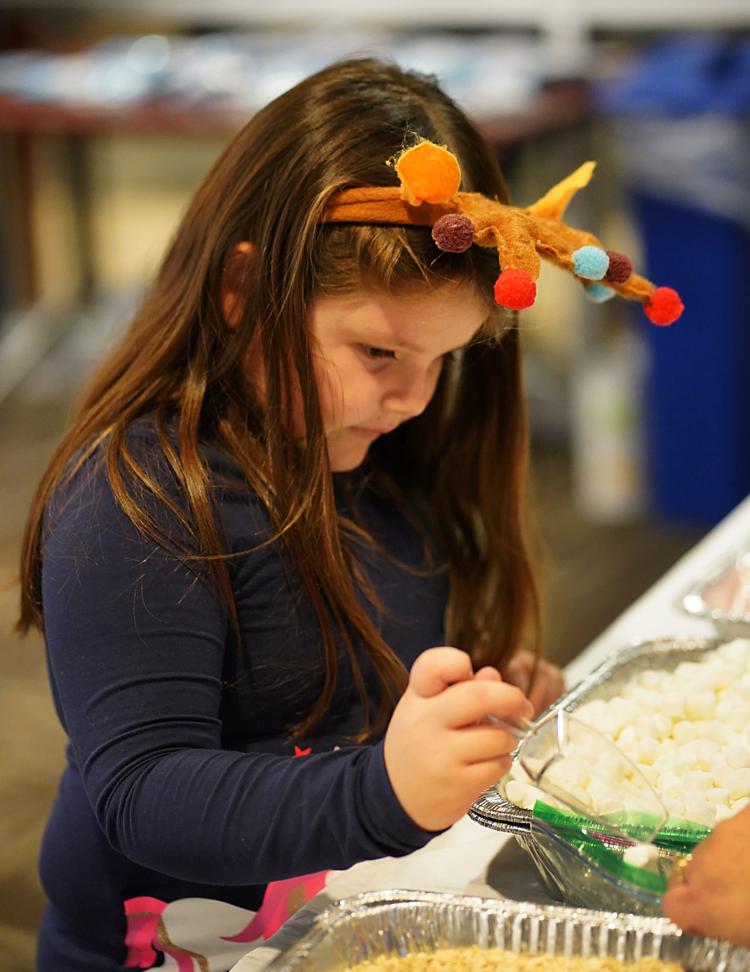 Mount Pleasant's 2019 inaugural tree lighting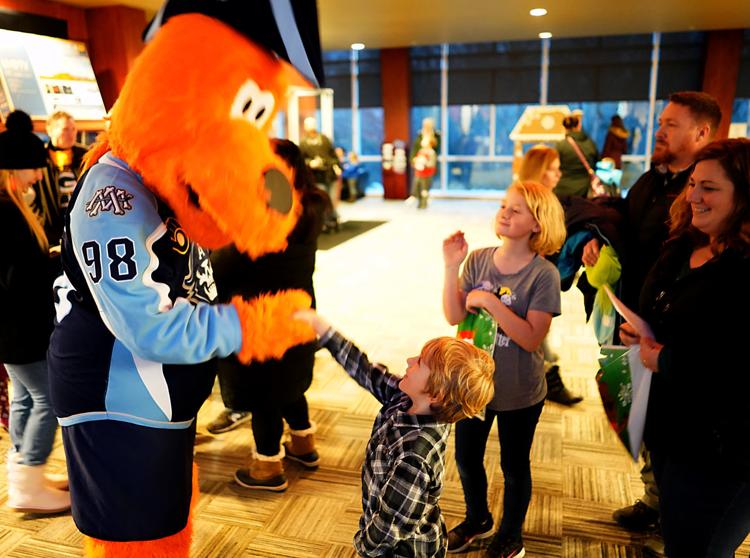 Mount Pleasant's 2019 inaugural tree lighting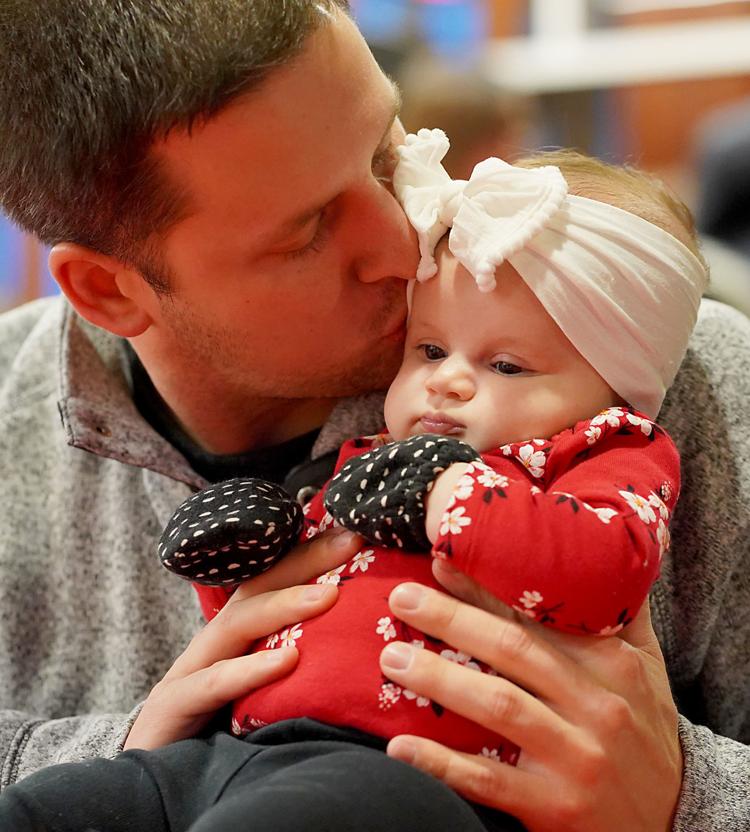 Mount Pleasant's 2019 inaugural tree lighting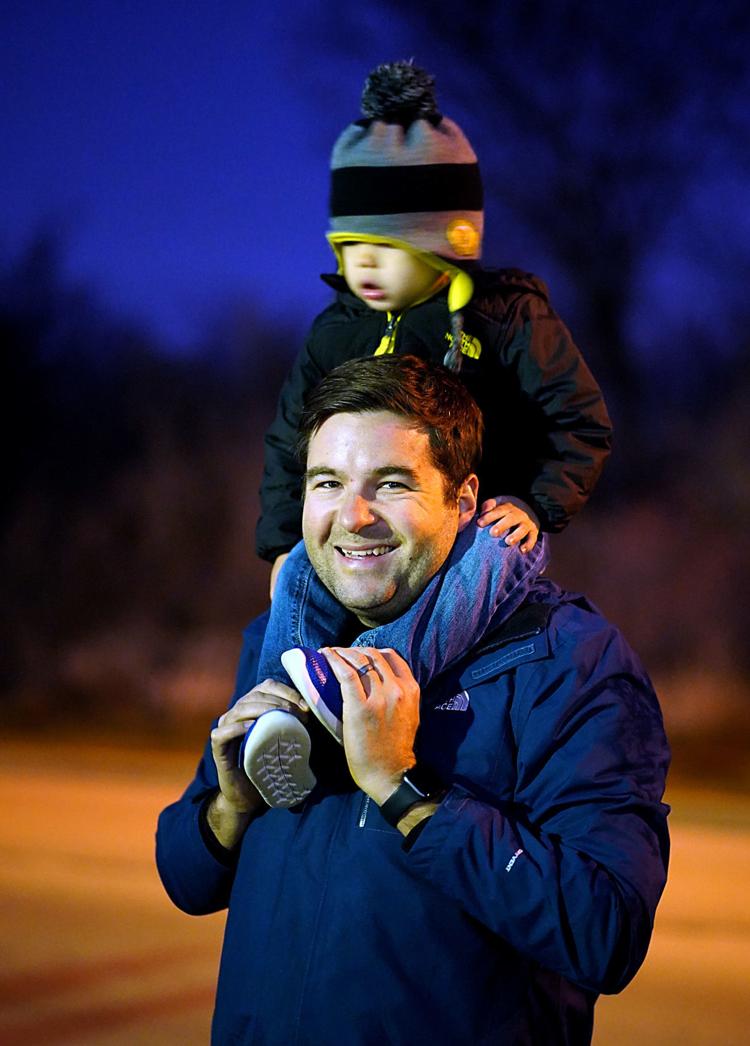 Mount Pleasant's 2019 inaugural tree lighting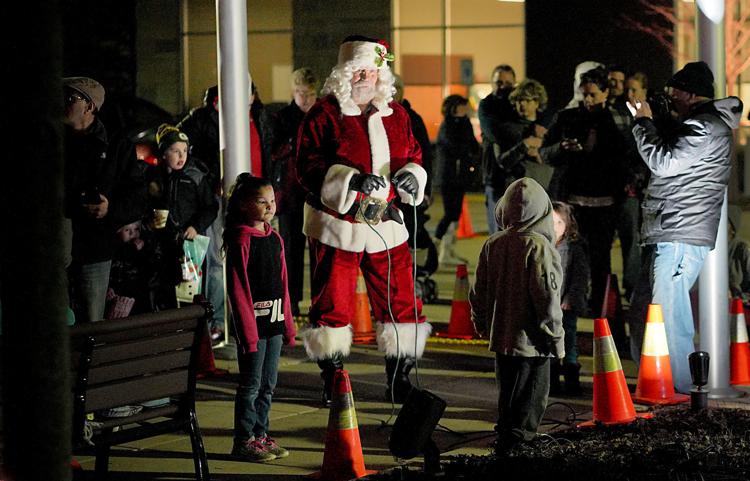 Mount Pleasant's 2019 inaugural tree lighting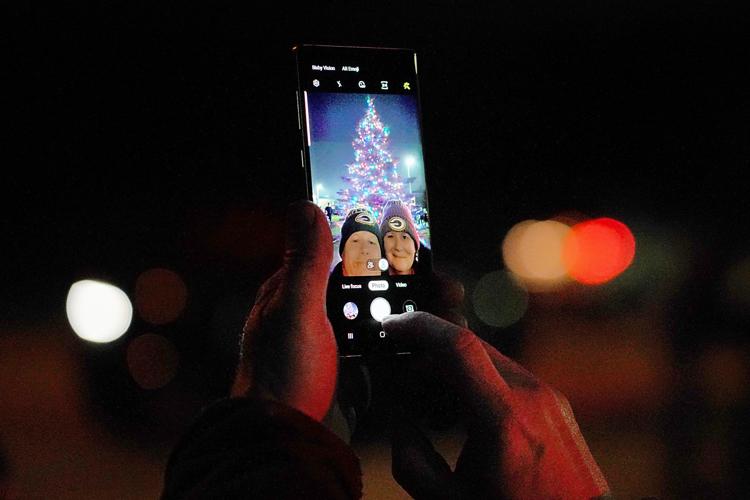 Mount Pleasant's 2019 inaugural tree lighting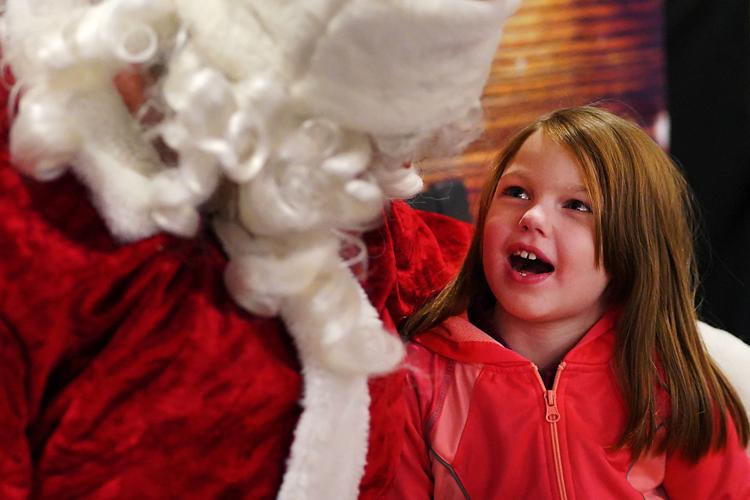 Mount Pleasant's 2019 inaugural tree lighting