MOUNT PLEASANT — The Mount Pleasant Police Department is in the process of revamping its body camera policy.
During a Mount Pleasant budget work session with the Village Board on Wednesday, Police Chief Matt Soens presented his department's budget, which calls for $100,000 for new body cameras.
"Our body camera policy needs some revamping," Soens said. "I'm working with (village attorney) Chris Smith as we speak, so we're taking care of that so there will be some changes."
The department is proposing buying 60 body cameras, which would be enough for its 56 officers plus a few additional cameras in the event some break.
Currently the department has squad cameras and body cameras, however each set of cameras work on a different system, Soens said.
"During a high-stress situation, it could definitely be an officer safety issue to have an officer activate his body cam in the middle of an engagement," Soens said. "So if we can get these body cameras activated first without an officer having to do anything, that's a priority and this system will greatly help us do that."
Under current policy, officers are "encouraged" to use body cameras and are also responsible for manually turning them on and off when interacting with civilians.
When 18-year-old Ty' Rese West was shot and killed during an altercation with a Mount Pleasant police officer in June, the officer involved was wearing a body camera. However, the camera was not on during the incident, which caused anger and criticism from some in the greater Racine community.
The officer was not indicted by the Racine County District Attorney Tricia Hanson.
How it would work
The cameras Soens is proposing for the department would sync with the squad cameras.
Soens said once the squad camera is triggered and turned on, the body camera would automatically turn on also.
A squad car camera is triggered when the car accelerates more than 75 mph and when the lights and sirens are activated.
Once the camera is on, Soens said, the officer would have to manually turn it off. Meaning if the squad car accelerated more than 75 mph, turning on both the squad and body cam, then came to a stop and the officer got out of the car, the body camera would continue to be on until the officer turned it off themself.
You have free articles remaining.
You're out of free articles
Sign in or create a FREE account to keep reading.
However, Soens added that the new system is not a "cure all."
"There can still be times when we look for some footage and it won't be there," Soens said. "I don't want you to have the perception that this is 100% and if we do this then we won't have any issues ever again, because I can say it won't be true. I want to be upfront about that. But it will greatly improve the system we're using now."
If the budget is approved with the funding for the new body cameras, the department will not get the money until January and then once the cameras are ordered it could take between two and four weeks for them to arrive.
Until the new system is put in place, Soens said the department is training its officers to turn their cameras on before interacting with civilians so it becomes instinct.
"But it takes training, it takes repetition," Soens said.
Storage questions
The body cameras are only as useful as the data storage associated with them.
The department's storage retention policy, Soens said, mandates that the body camera footage be stored for up to six months unless "we have something that we want, it gets archived and we have it forever."
If the funds for the new system are approved, police department officials estimate that the amount of storage being used by body cameras could double or triple.
Jennifer Robers, information technology director for the village, said storage "gets cheaper all the time."
"As long as we're doing it in house, we're looking at a very reasonable price tag," Robers said, adding that each department is increasing its storage needs and even with the Police Department doubling or tripling the amount of storage it would cost the village less than $20,000.
Village President Dave DeGroot seemed satisfied with the body camera proposal.
"We were one of the first municipalities in Racine County to adopt body cams," DeGroot said. "Time marches on, technology changes and I think we're seeing this opportunity as a time to lean forward and move into something that's a little bit more fail safe and proactive."
Hundreds demonstrate outside courthouse as they await decision on West shooting
At least 300 demonstrators stood outside the Racine County Courthouse, holding signs and yelling chants, as they awaited the district attorney's decision to not charge Mount Pleasant Police Sgt. Eric Giese in the fatal shooting of 18-year-old Ty'Rese West.
Photos by Christina Lieffring and Adam Rogan.
Ty' Rese West decision
Crowd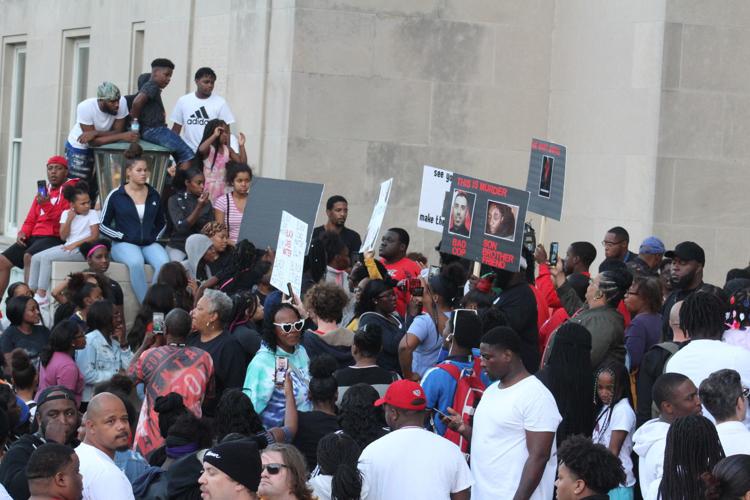 Ty' Rese West decision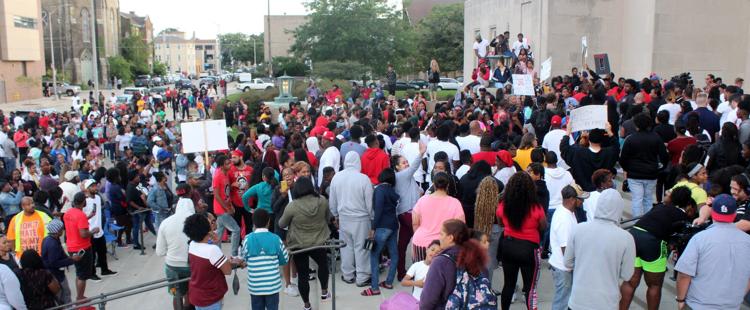 Father of the deceased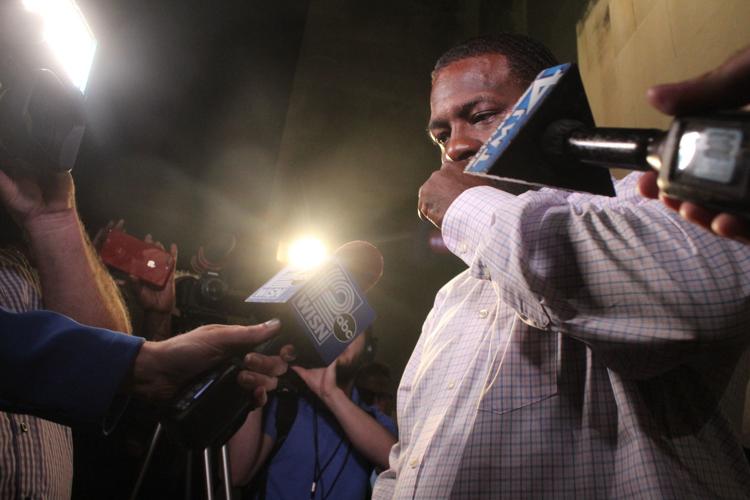 Ty' Rese West decision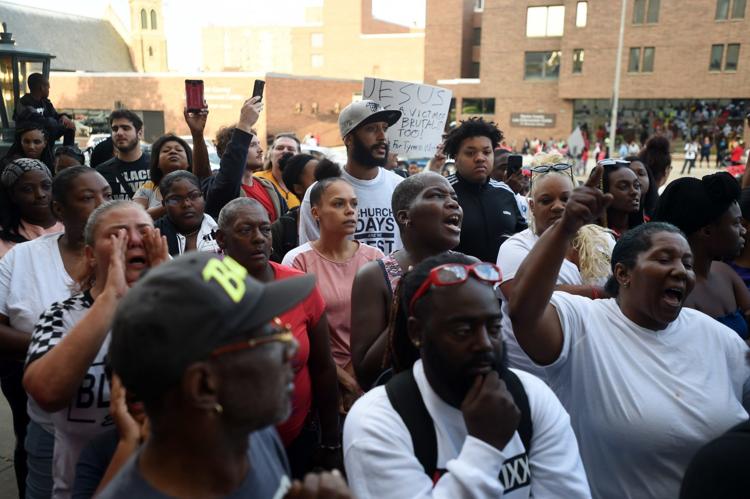 Ty' Rese West decision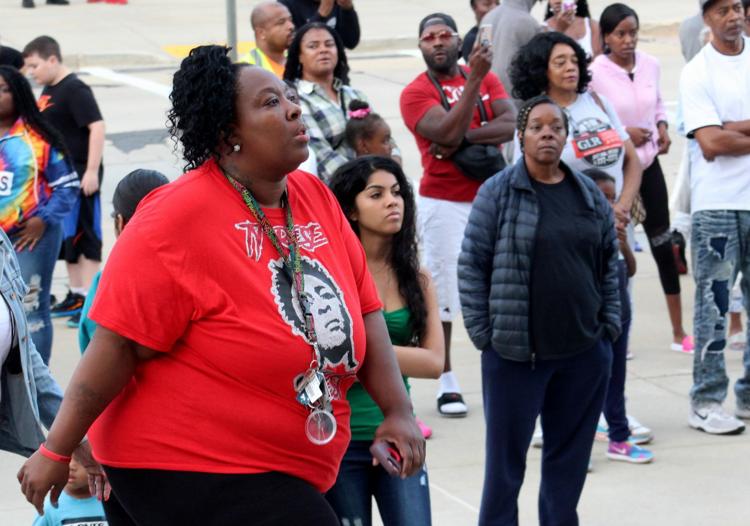 Ty' Rese West decision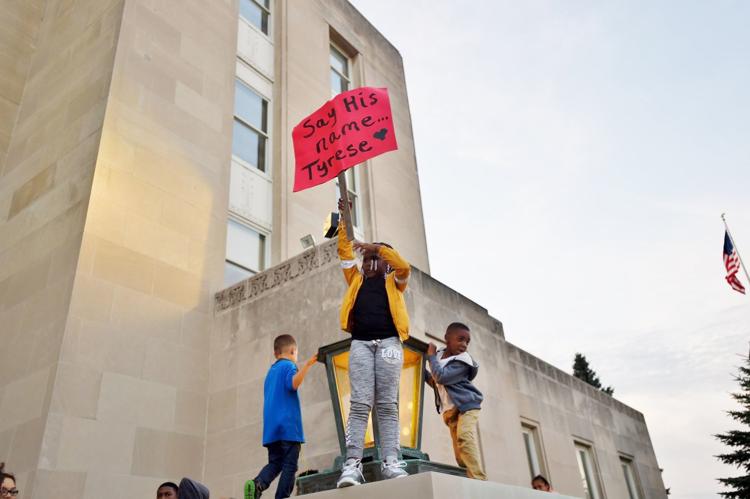 Ty' Rese West decision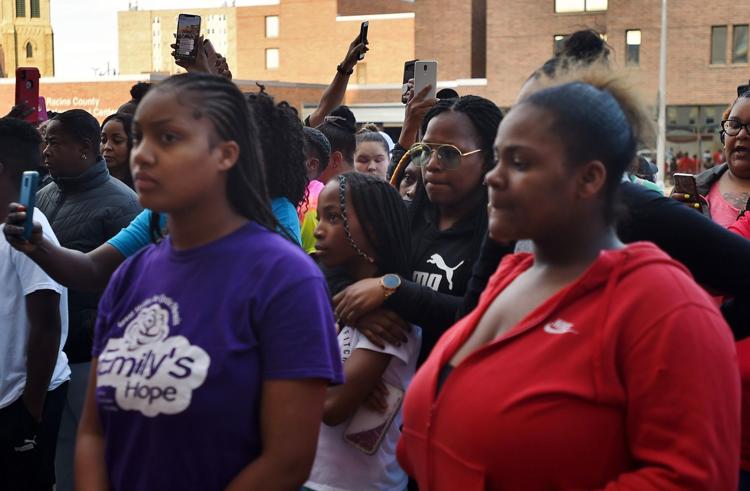 Ty' Rese West decision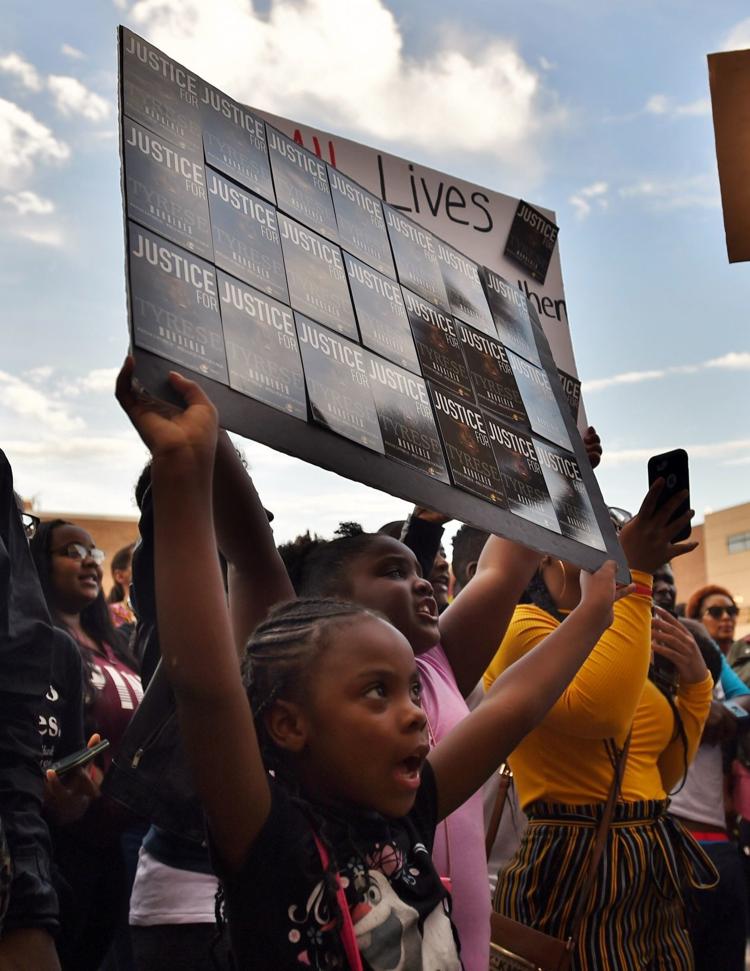 Young and not-as-young demonstrators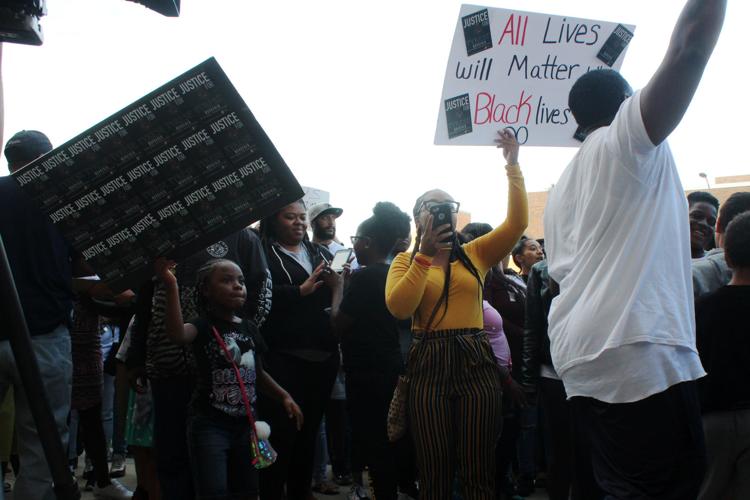 Ty' Rese West decision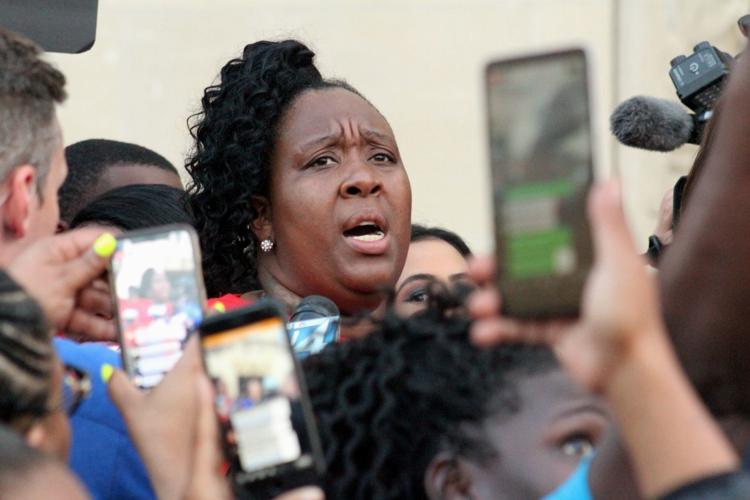 Keeping watch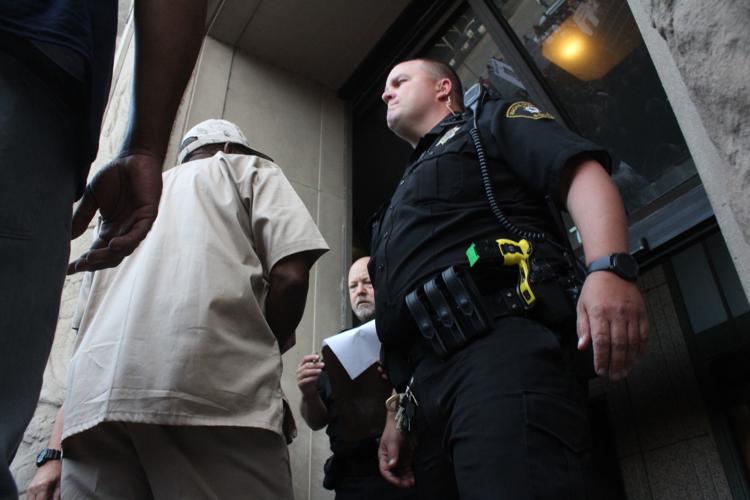 Ty' Rese West decision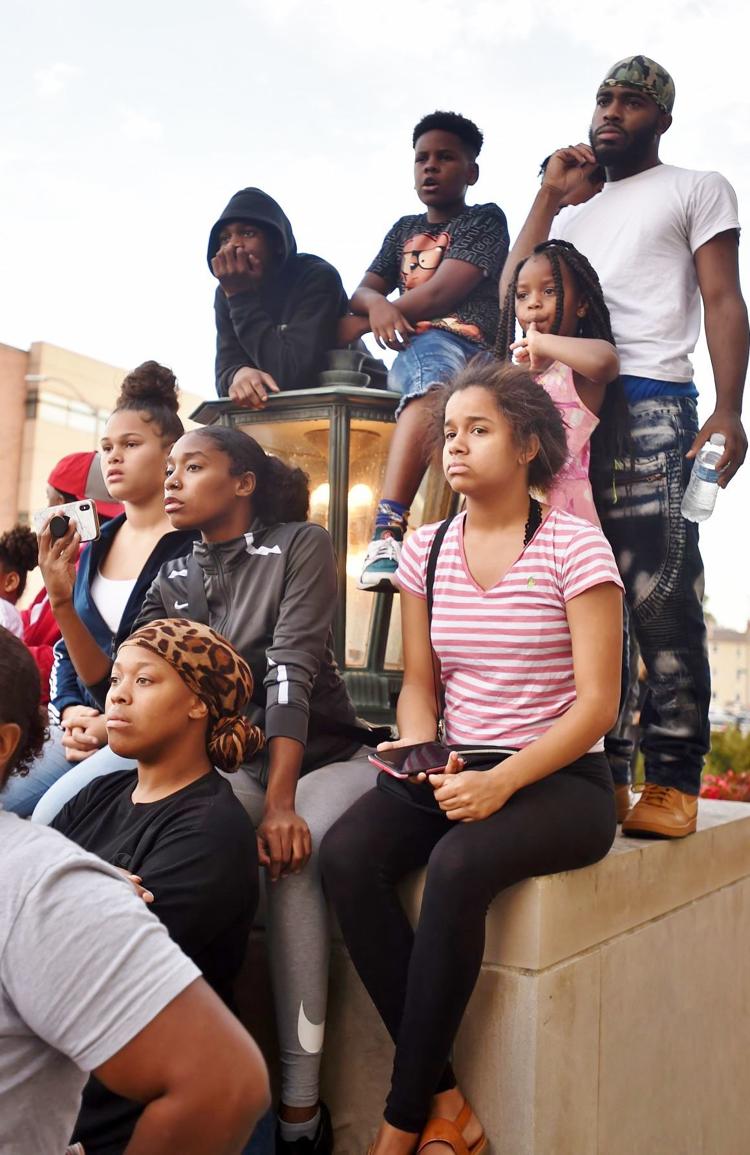 Reflected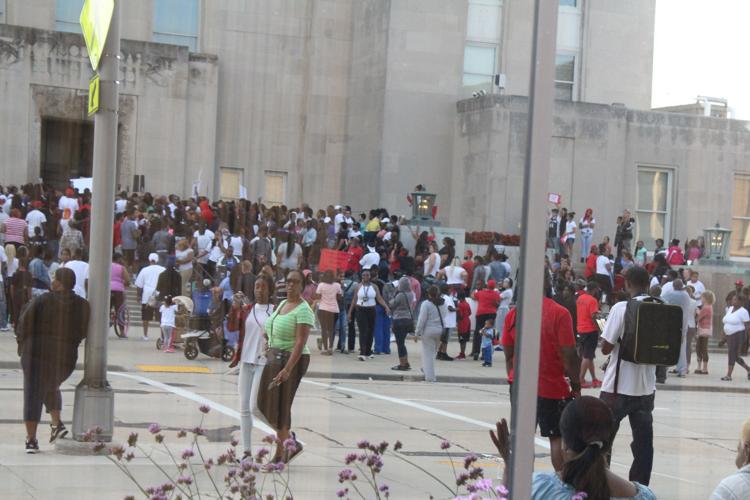 Five kids outside the courthouse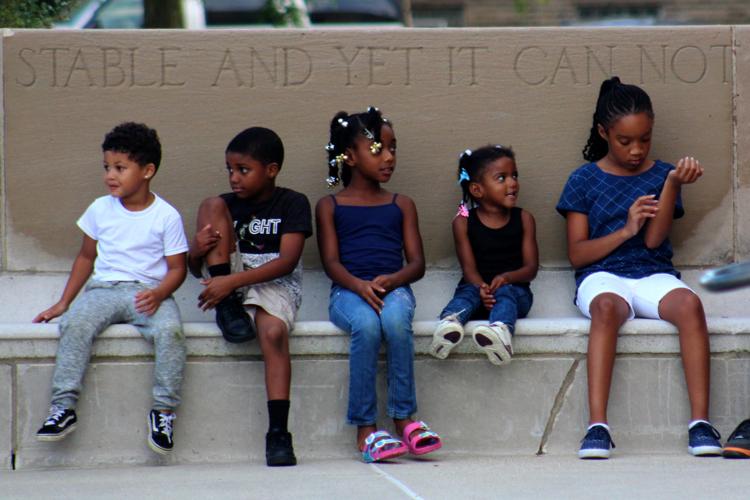 Looking up at the courthouse, Racine County's tallest building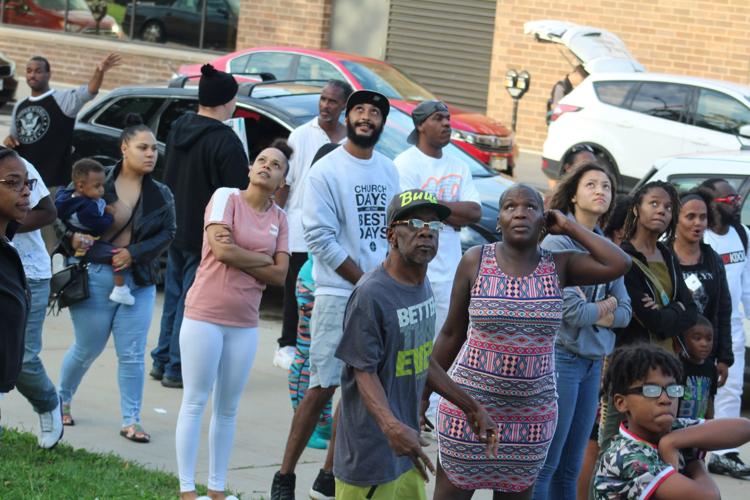 Michael Burmeister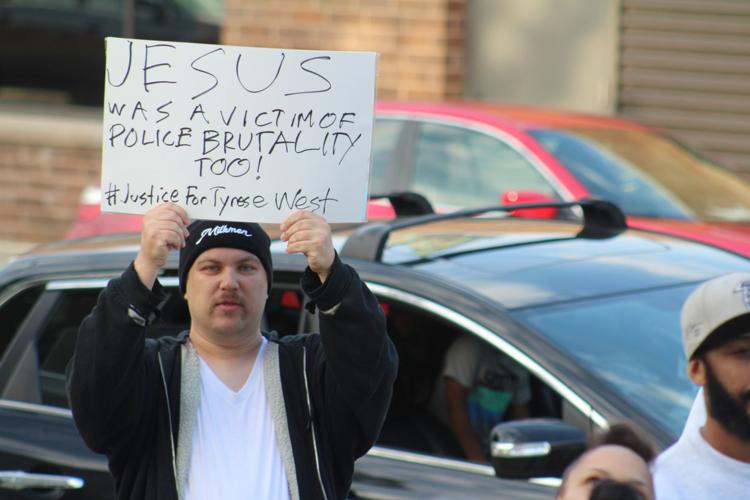 Waiting on the DA's decision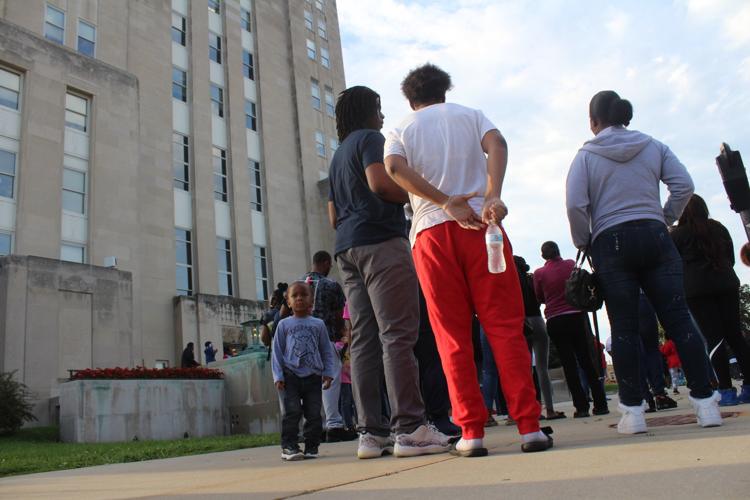 TV crews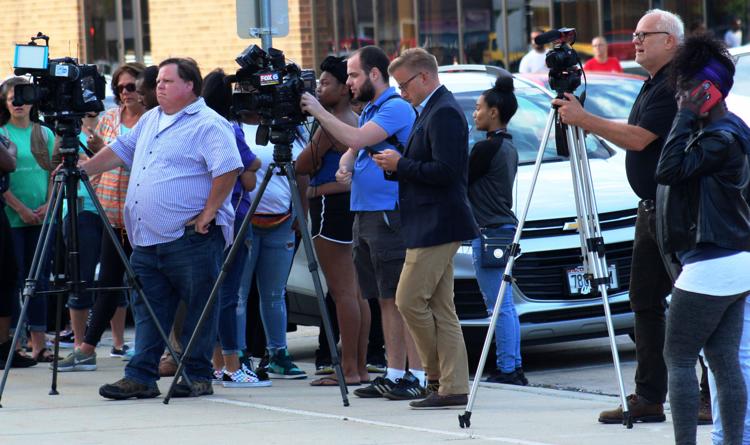 A camera-equipped drone flies above the Racine County Jail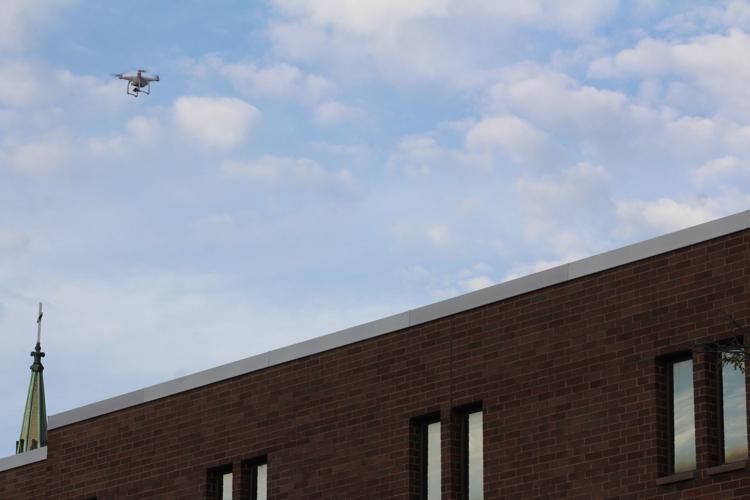 Calling out Hanson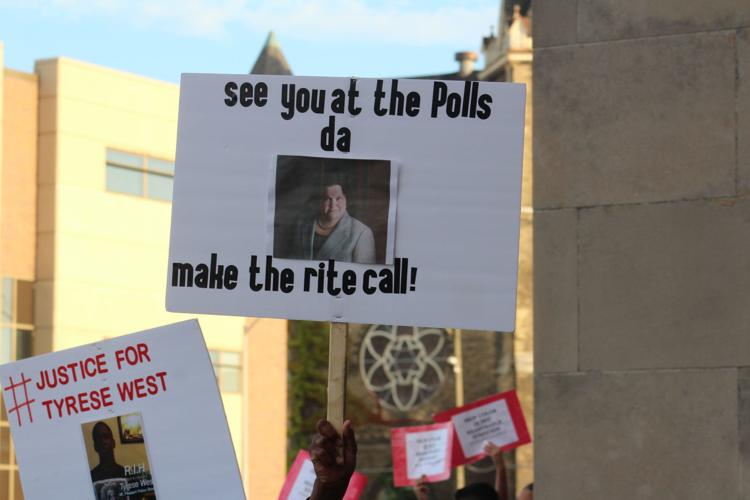 Outside the courthouse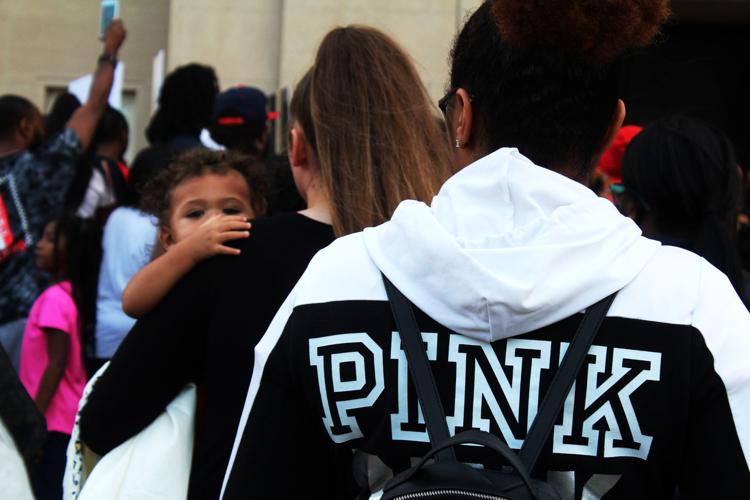 Crossing to the crowd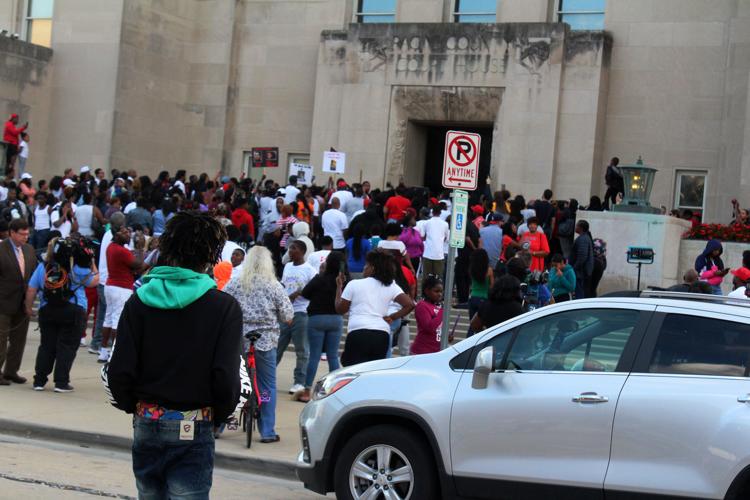 Demonstrators crowd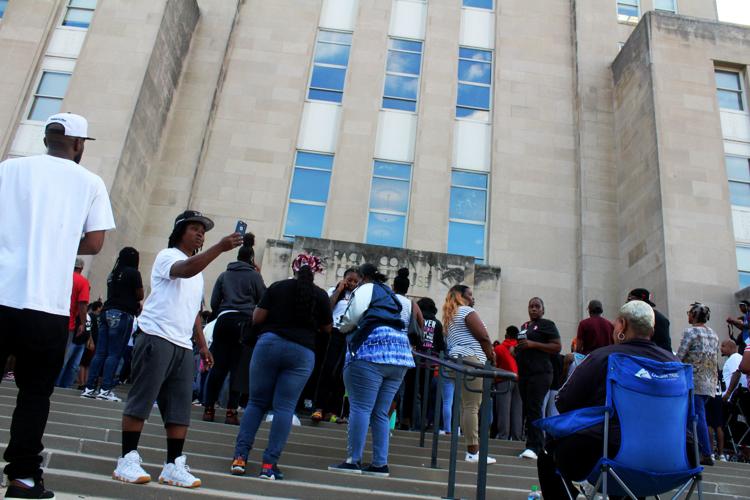 Supporters and Facebook Live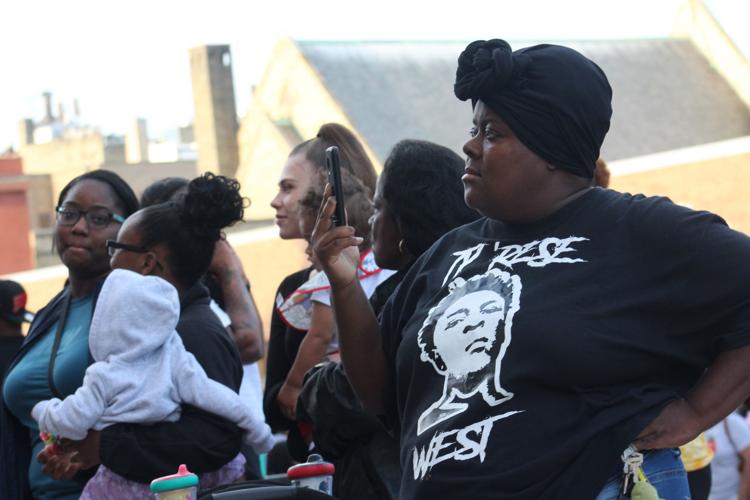 Joining in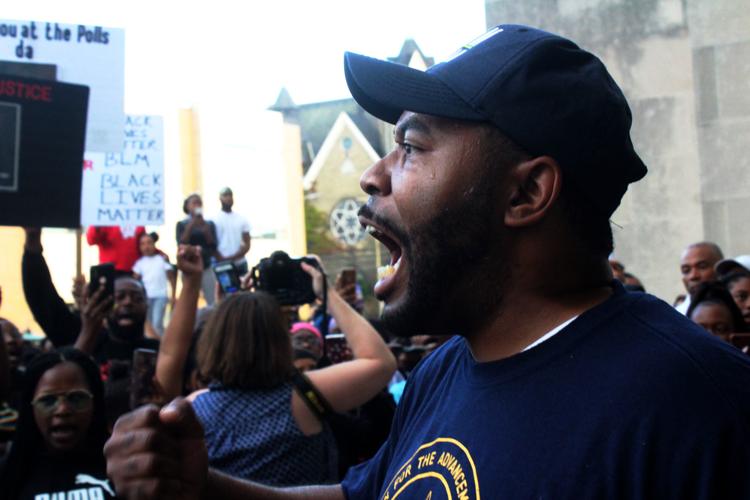 Boy chants and yells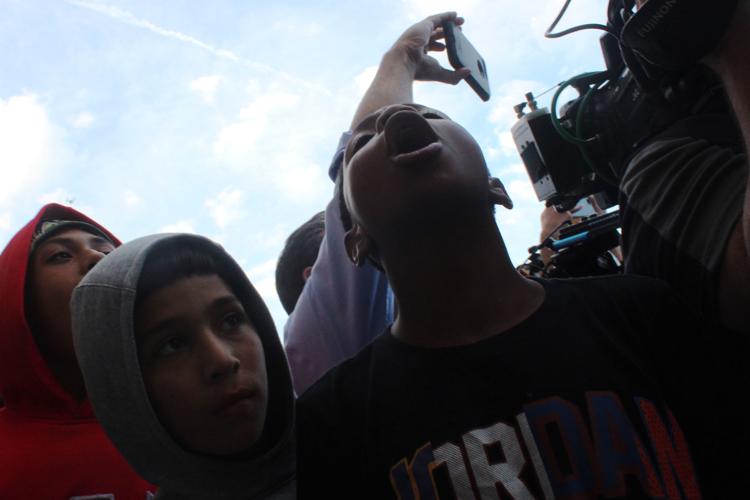 Waleed Ahmad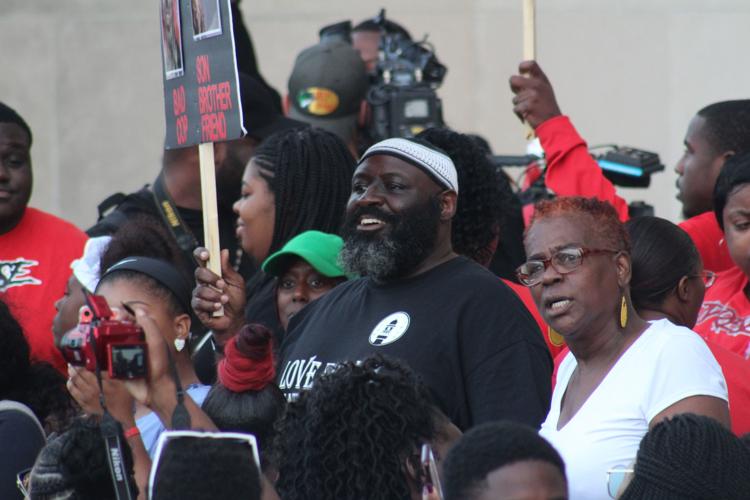 "I don't want you to have the perception that this is 100% and if we do this then we won't have any issues ever again, because I can say it won't be true. I want to be upfront about that. But it will greatly improve the system we're using now." Matt Soens, Mount Pleasant Police Chief