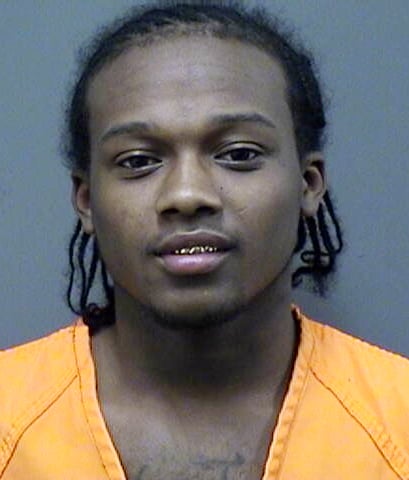 RACINE - A Mount Pleasant teen remains jailed without bail after he was arrested Tuesday in connection with Sunday's fatal shooting of a Racine man.
Aaron T. Stephens, 18, no street address provided, was arrested Tuesday by authorities in Milwaukee, according to Racine police, after investigators zeroed in on him as a suspect in the Sunday morning death of Adrian Jackson, 23. Police found Jackson lying in the street after officers were called at 2:25 a.m. to the 1400 block of Dr. Martin Luther King Jr. Drive, police said.
"There was no reason (to shoot him)," Meka Jackson, 33, told The Journal Times on Tuesday after learning police had arrested a man for her cousin's shooting. "Everybody wants to know why. Why did you do it?"
Police Sgt. Marty Pavilonis declined to comment on a motive for the shooting or what may have prompted it. He declined to comment on what led investigators to Stephens as the alleged shooter.
"It's still early in this process, so we're still sorting this out," Pavilonis said when asked if Adrian Jackson and Stephens knew each other.
Meka Jackson said her cousin met two female friends who were leaving a bar down the street because it was closing. After speaking to one of the women who was with her cousin that morning, she said that woman told her they were standing outside near the car when a verbal altercation ensued between Adrian Jackson and the gunman. The woman told her that the gunman then shot him, Meka Jackson said.
"He didn't even know him," Meka Jackson said when asked if her cousin knew Stephens.
Adrian Jackson was found lying in the street when police arrived. Pavilonis said he "suffered at least one gunshot wound," but he declined to say where Adrian Jackson was shot and the number of times.
"They say he lived for five minutes," Meka Jackson said the women told her, adding that the one said she tried to revive him.
Stephens was arrested on suspicion of first-degree intentional homicide and police said they anticipate formal charges will be filed by the Racine County District Attorney's Office.
Stephens remained in the Racine County Jail Tuesday night without bond, jail records show.
Prosecutors could charge Stephens as early as this afternoon.
District Attorney Mike Nieskes declined comment on Tuesday when reached by The Journal Times.
Stephens was arrested sometime during the late morning or early afternoon Tuesday, but Pavilonis said he could not elaborate on the circumstances surrounding his arrest.
When asked if investigators may make additional arrests, Pavilonis said they still are investigating.
"We'll see what information leads us to other places," he said.
Racine County Circuit Court records show Stephens has received traffic citations for speeding and operating while intoxicated and faced criminal charges for misdemeanors such as disorderly conduct and resisting or obstructing an officer.
Meka Jackson said she and her family members "all were excited" to learn Tuesday that police had arrested Stephens for the shooting. But she said it also left them with many questions.
"Why didn't he just fight (Adrian Jackson)?" she asked. "At least he'd be here with us and his (3-year-old) daughter."
Get local news delivered to your inbox!
Subscribe to our Daily Headlines newsletter.