MOUNT PLEASANT — The Village of Mount Pleasant has made great strides in its audited financial statements over the past several years, and a draft of a 2019 audit shows "no material weaknesses" in internal controls, citing the "significant enhancements the village has made" in improving financial controls and accountability.
"That's something the village should be proud of," CPA David Maccoux of Green Bay-based CliftonLarsonAllen LLP told village trustees on Monday, noting that the audit is "99% done."
Maccoux noted that "from our perspective the audit went very well. It was a clean audit report. It will accurately reflect the financial position and results of operations. We didn't have any concerns."
The CPA said the village's general fund balance showed an $895,870 increase for the year ending Dec. 31, 2019, noting the village's ending general fund balance of $8,758,775 represented 37% of 2020 expenditures as "healthy fund balance" that puts Mount Pleasant "in a strong position" financially.
"Your general fund is your operating fund," Maccoux noted. "When you look at what you need a strong general fund for, it's really cash flow and cushion against unanticipated expenditures ... or any kind of state aid changes."
For 2019, Maccoux reported that the village's general fund revenues of $21,854,955 were 2.2% more than anticipated, "a favorable budget variance," noting fire department revenues exceeded projections by $162,151. Maccoux added that miscellaneous revenues were $1,184,732 more than anticipated, including a $217,294 favorable budget variance on interest income and receipt of an unbudgeted ATC payment of $890,800 for easements.
Total 2019 village expenditures of $20,864,035 ran 2.3% under budget, despite fire department expenditures running $254,263 over budget. Public Works expenditures ran $161,767 under budget according to the report.
"Pretty much most departments were right in line with their budget," Maccoux said. "Ultimately, the village department heads did a good job of managing the 2019 budget."
Corrective measures
Village Administrator Maureen Murphy provided some perspective on just how far Mount Pleasant has come in improving its financial controls and accountability.
"The same night that I was hired in November 2017 the village auditor testified that the village had not balanced its bank accounts," she recalled. "He also stated that there were roughly 100 journal entries as well as several material misstatements.
Murphy noted that since that time, the village hired a new finance director and lead accountant. They have worked diligently to get the village to a 'clean' audit, she said.
"Many, many hours of hard work have been put in to get the village's finances on the right track, and they deserve all the credit for this good news," Murphy said. "It's important to note, too, that the great audit news comes after the wonderful report from the Wisconsin Policy Forum. Two positive independent analyses in a row are a fantastic achievement."
Despite the significant progress made on improving Mount Pleasant's financial controls and accountability in recent years, Murphy said the work continues.
"We still have more work to do, so we will continue to work hard on behalf of the taxpayers in the Village of Mount Pleasant."
Hotel tax payment
The Mount Pleasant Village Board Monday also unanimously approved a six-month (July-December 2020) delinquent room tax payment plan for Delta Hotel by Marriott, 7111 Washington Ave.
"They've agreed to this," village Finance Director Michael Bonn said of Delta officials.
The repayment plan, $7,055.68 monthly, includes provisions for the payment of $40,239 in outstanding principal delinquent February and March 2020 room taxes, as well as the payment of an aggregate $2,094 in penalties and interest.
"This is the best and most equitable way to get them caught up," said Village President David DeGroot, who noted room occupancy at Delta "was about 11%" at the depths of the COVID-19 outbreak. "With COVID they took an extreme hit in terms of their occupancy. Since their occupancy was down their revenues were down while their operating expenses were still pretty level. They ran out of money."
UPDATED: Bird's-eye view photos of Foxconn as it develops, as of March 2020
Bird's-eye view photos of Foxconn
Racine-area certified financial planner Michael Haubrich has taken Journal Times reporter Michael Burke on several flights for the purpose of taking documentary photos of Foxconn Technology Group's developing campus in Mount Pleasant.
Foxconn High Performance Computing Data Center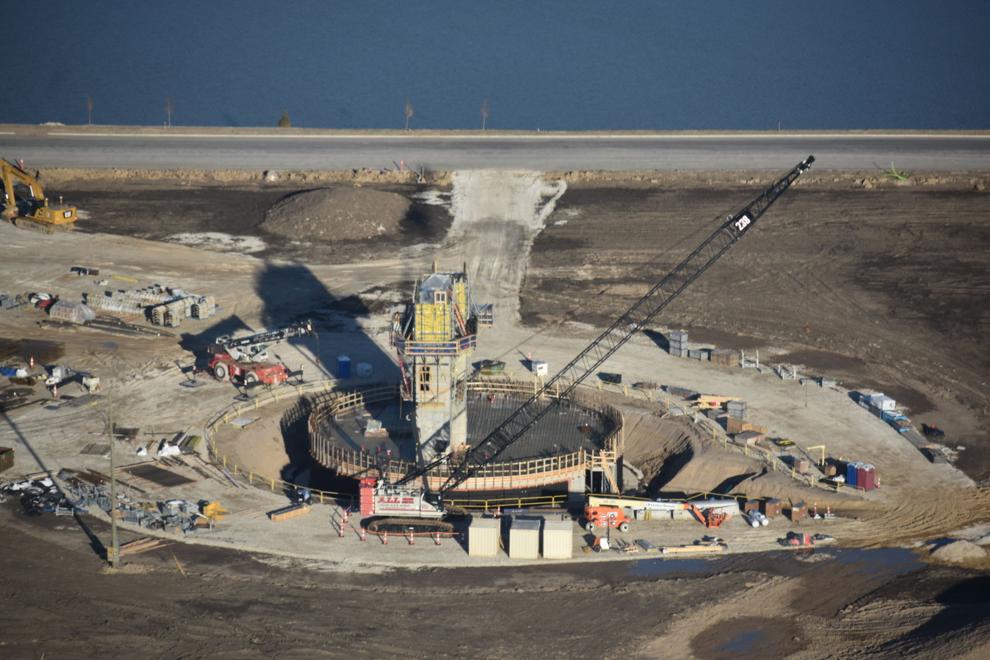 Foxconn HPCDC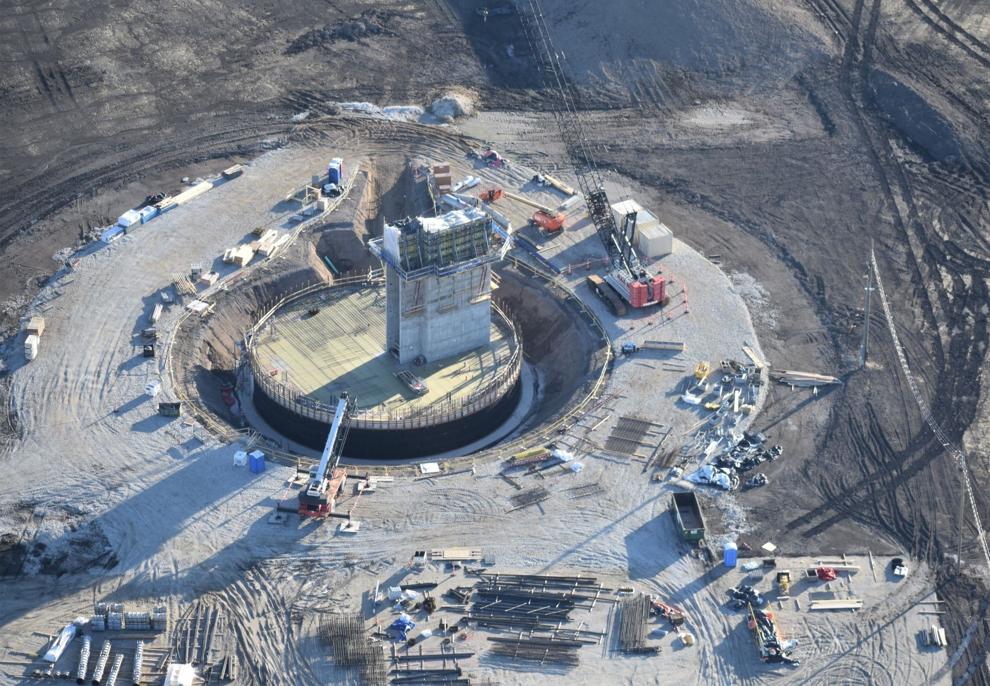 Foxconn, Feb. 3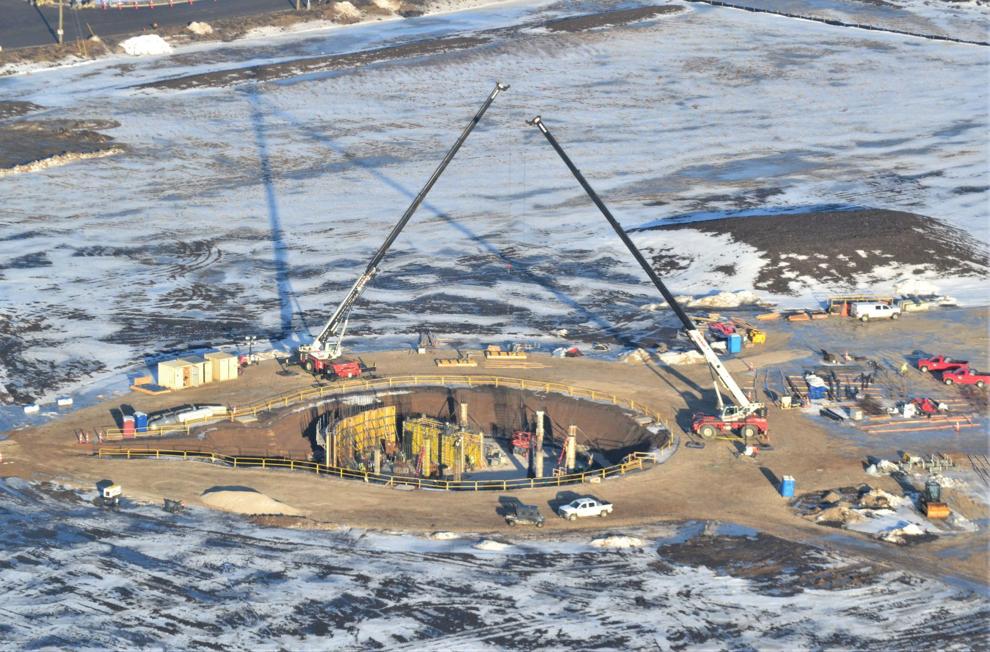 Foxconn Feb. 3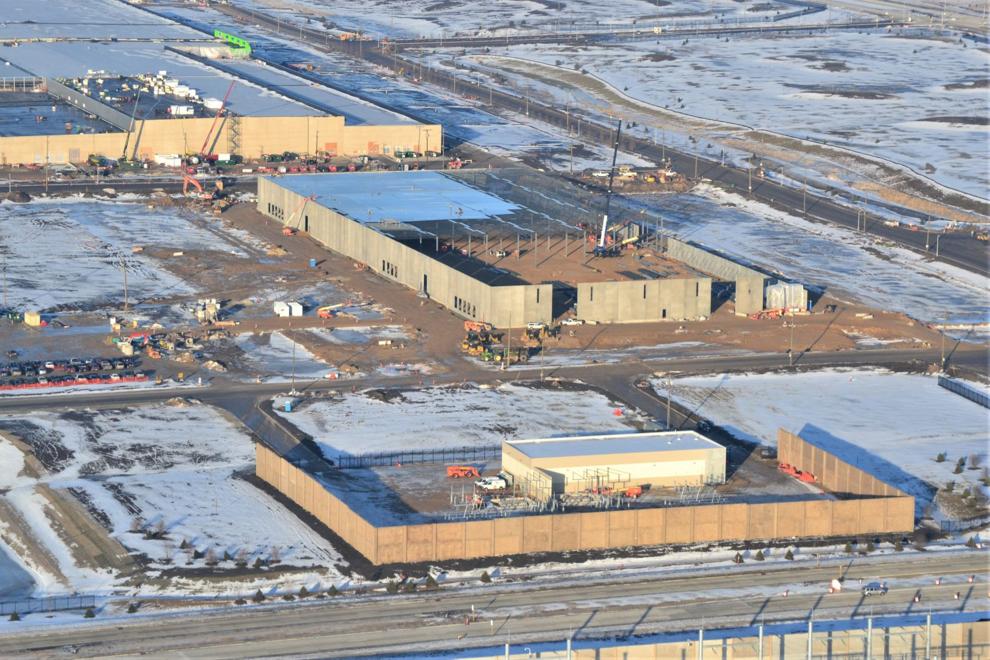 Foxconn Feb. 3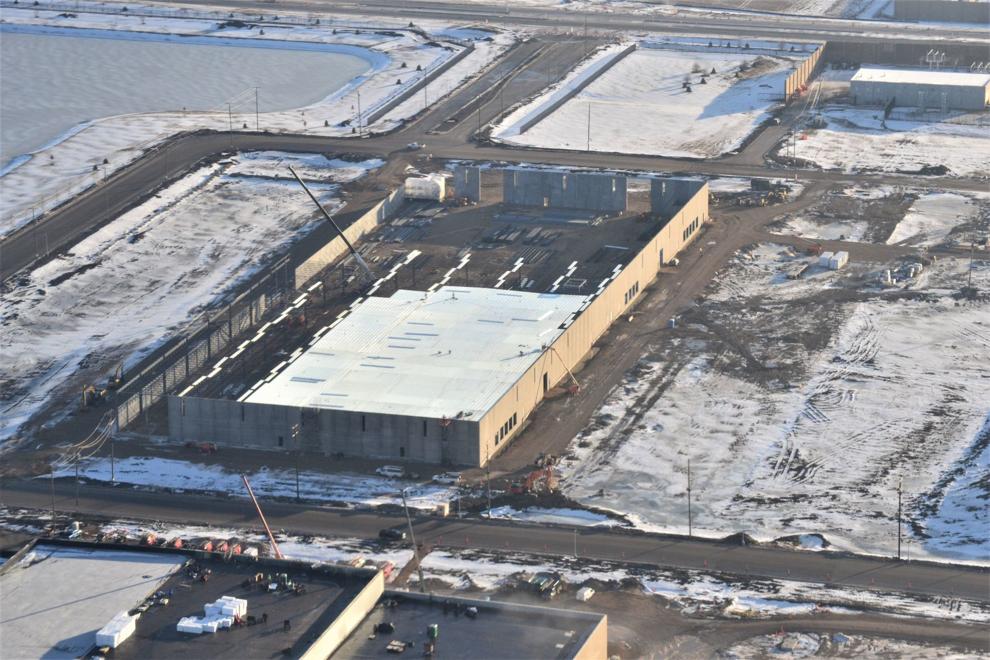 Foxconn Feb. 3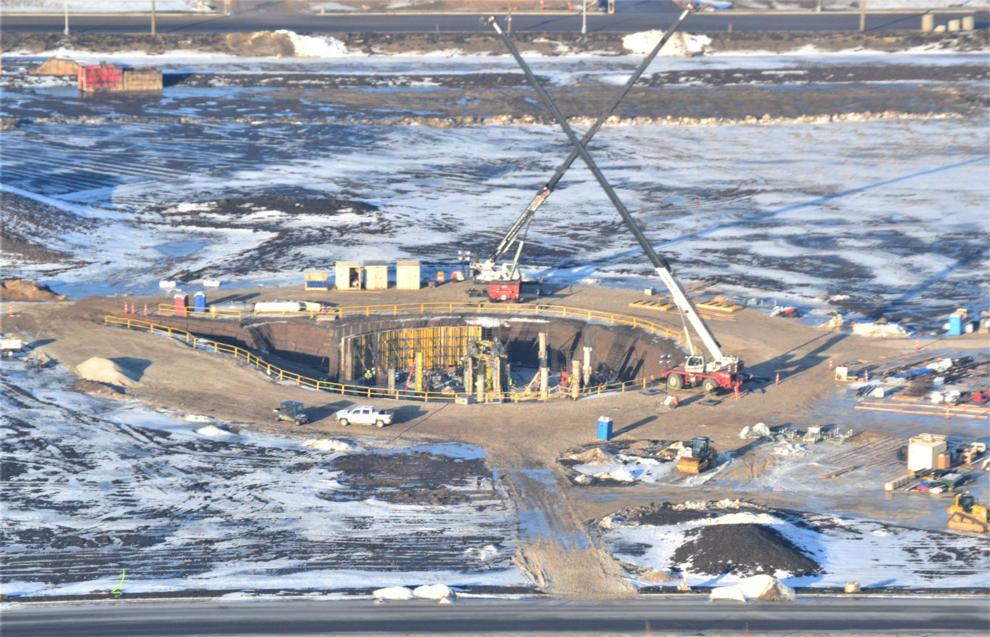 Foxconn, Dec. 15, 2019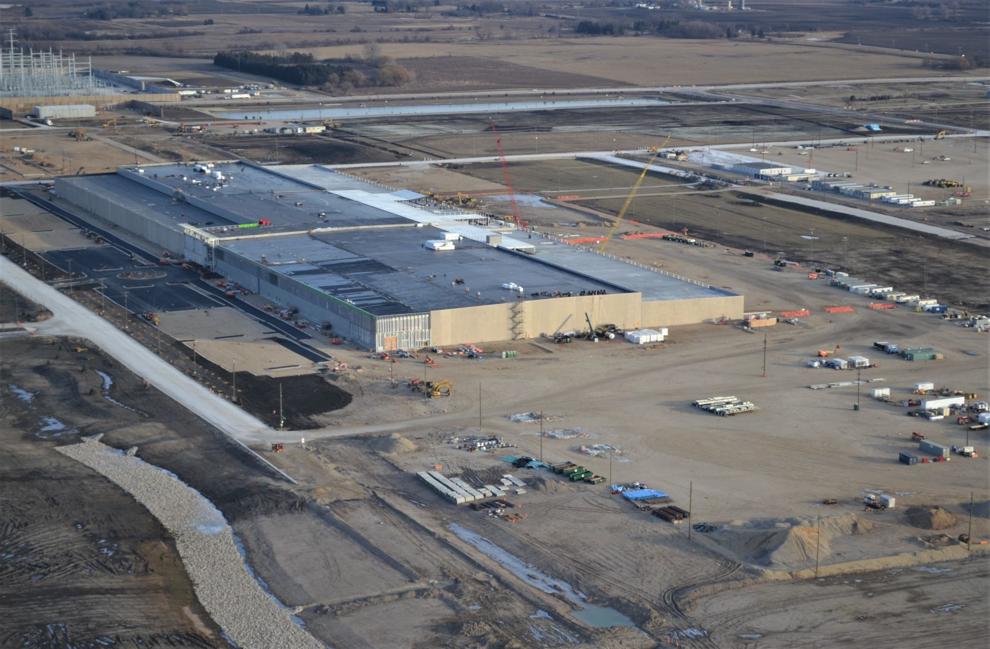 Foxconn aerial 12/15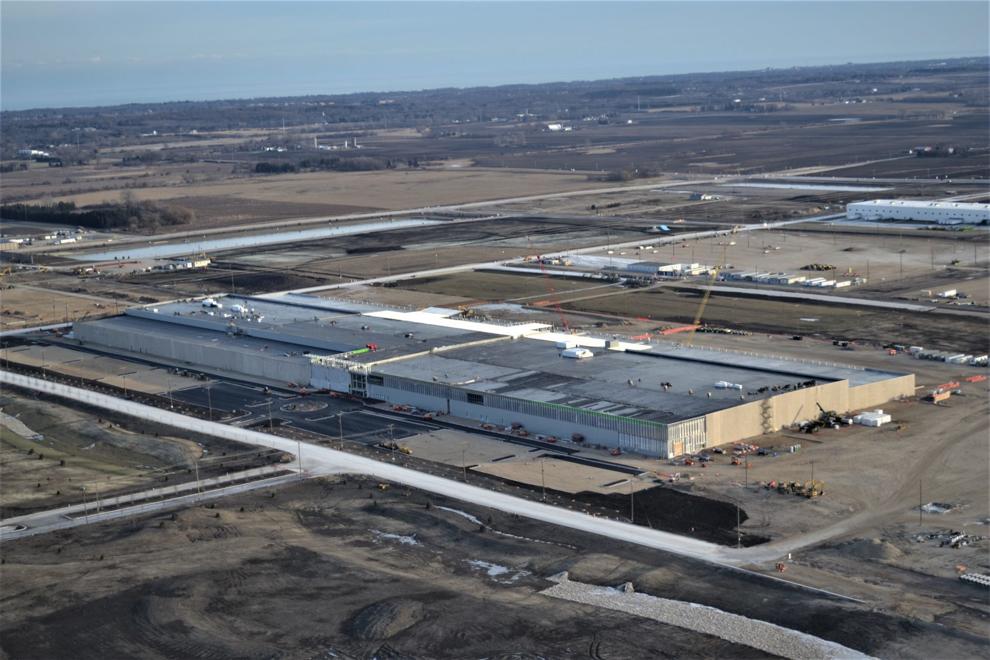 Foxconn aerial 12/15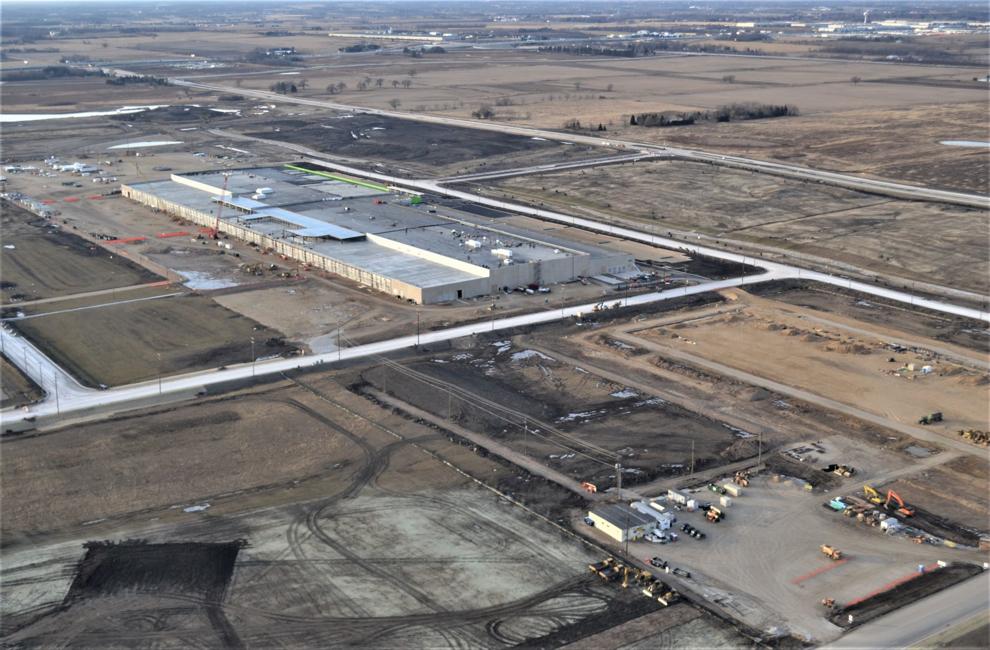 Foxconn "fab" Oct. 18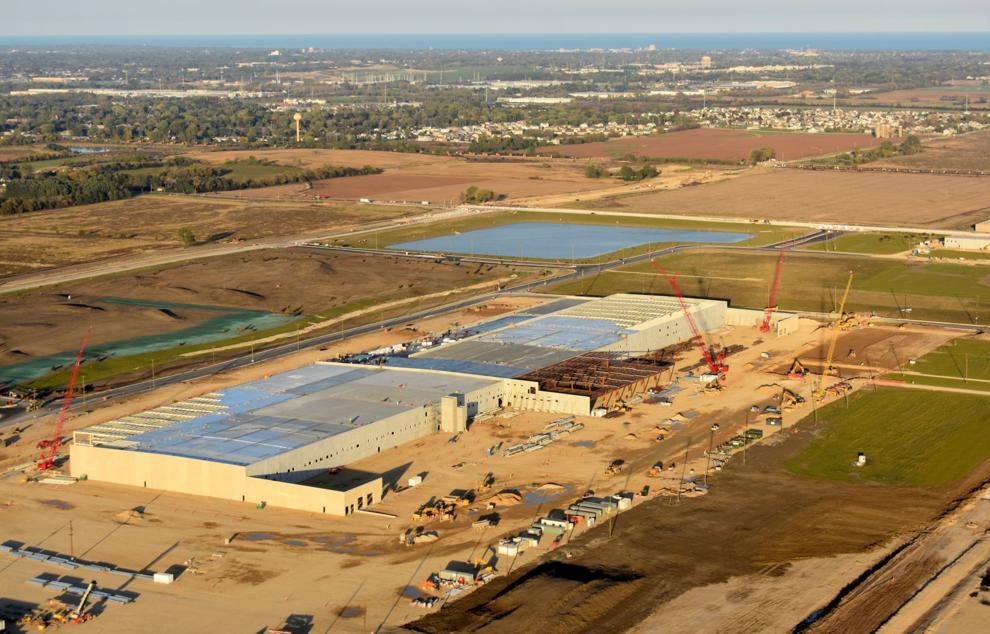 Foxconn aerial, "fab" Oct. 18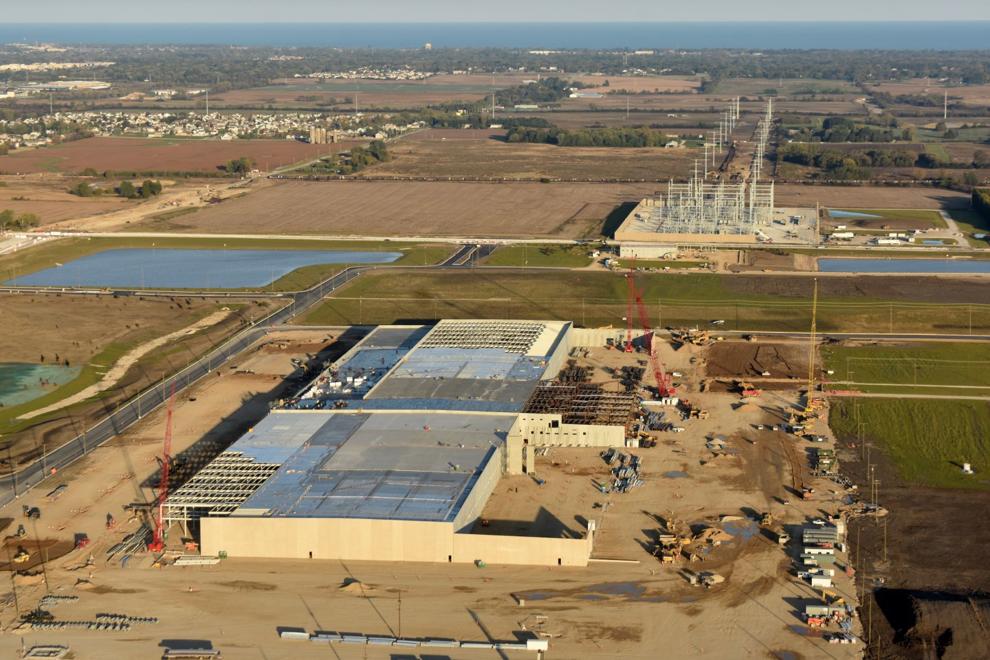 Foxconn aerial Oct. 18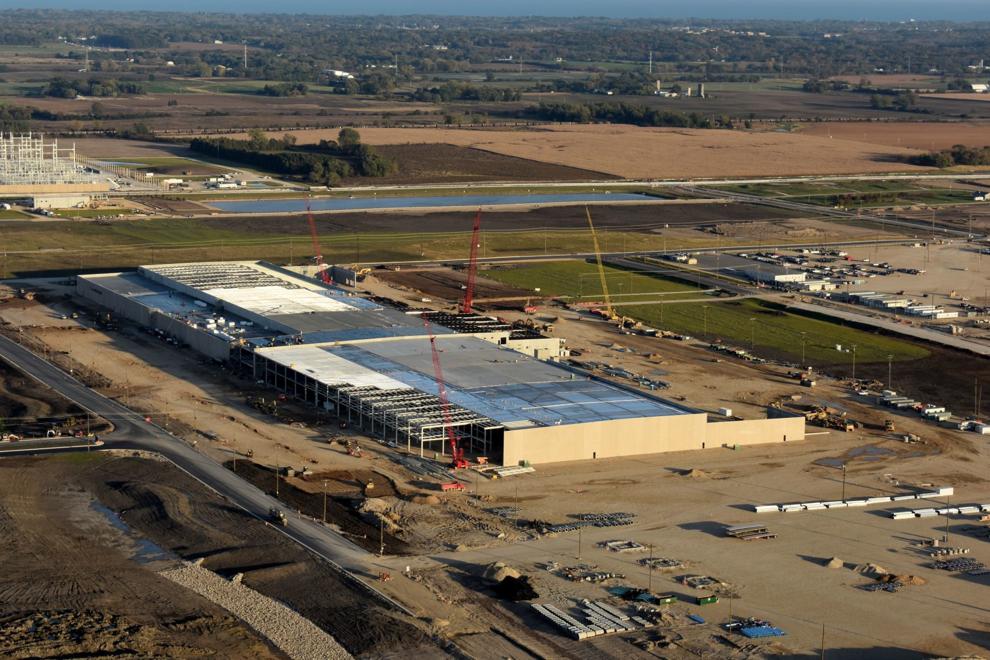 Foxconn aerials, Oct. 18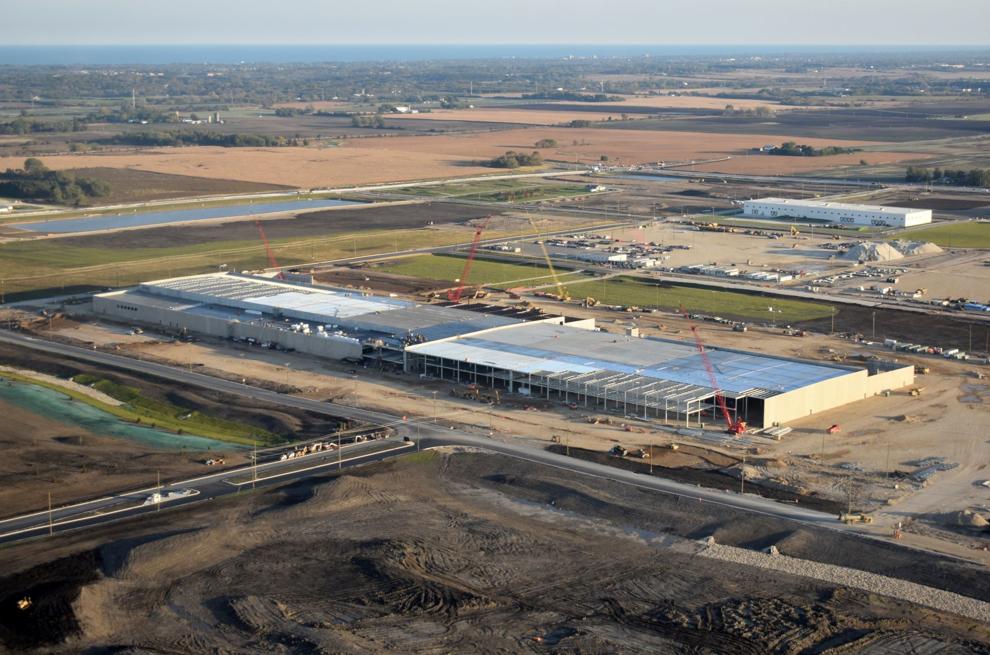 Foxconn aerials, Sept. 20, 2019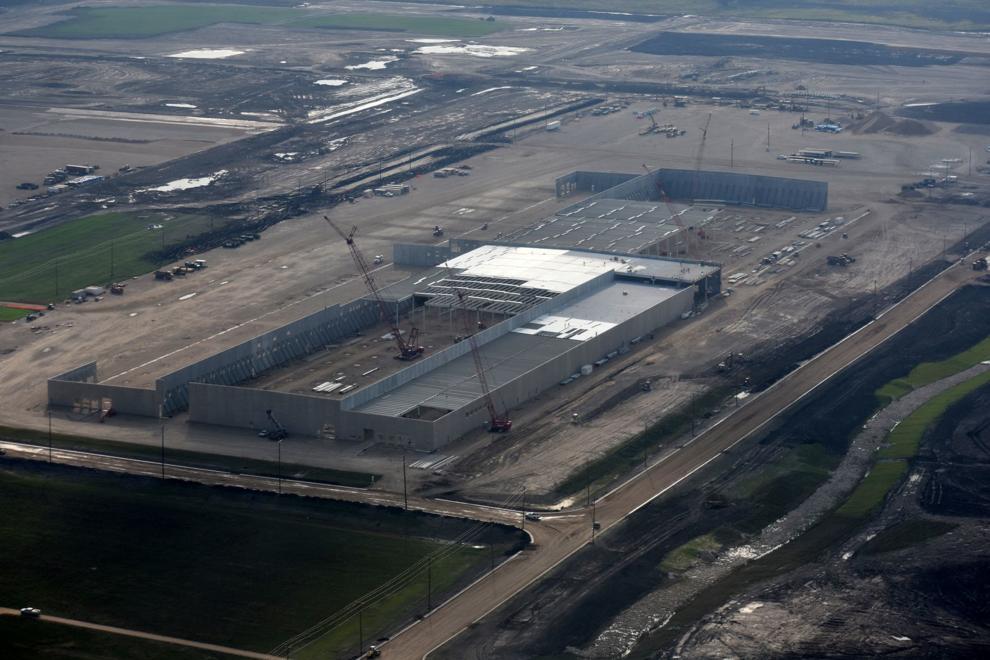 Foxconn aerials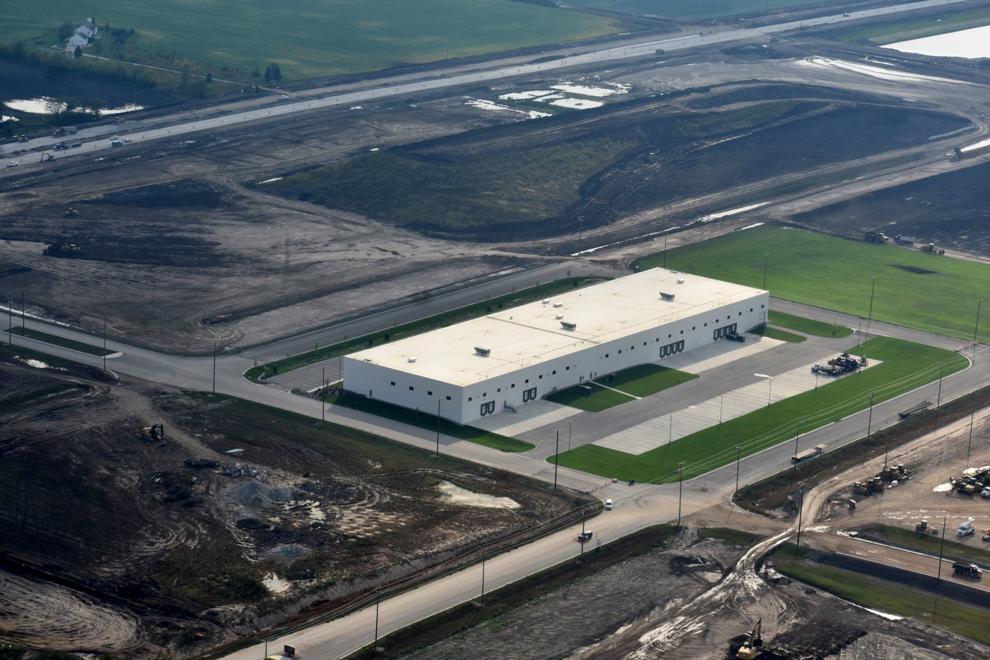 Foxconn aerials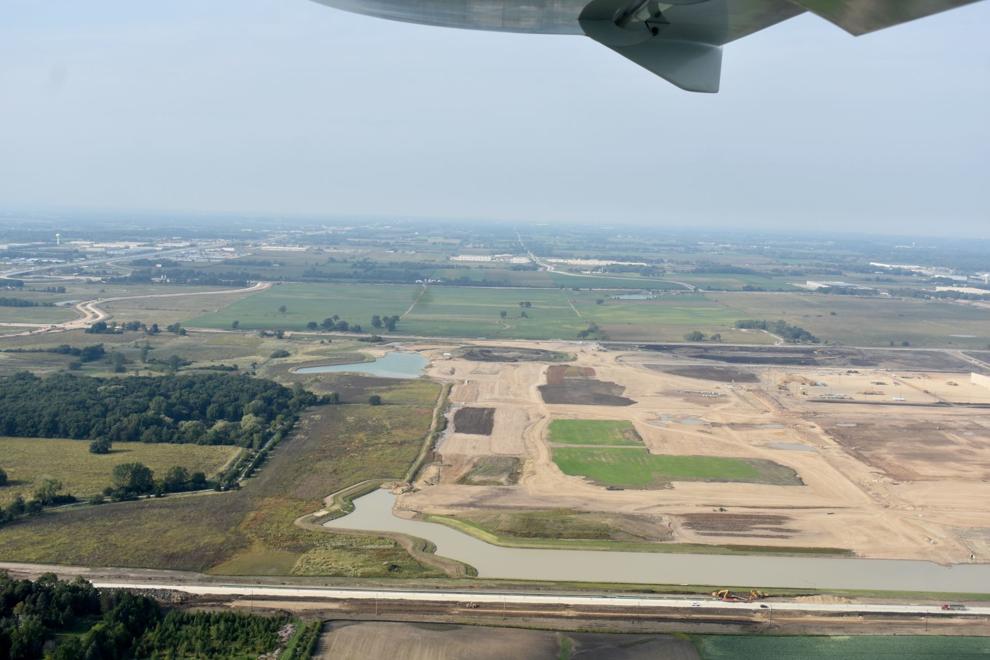 Foxconn aerials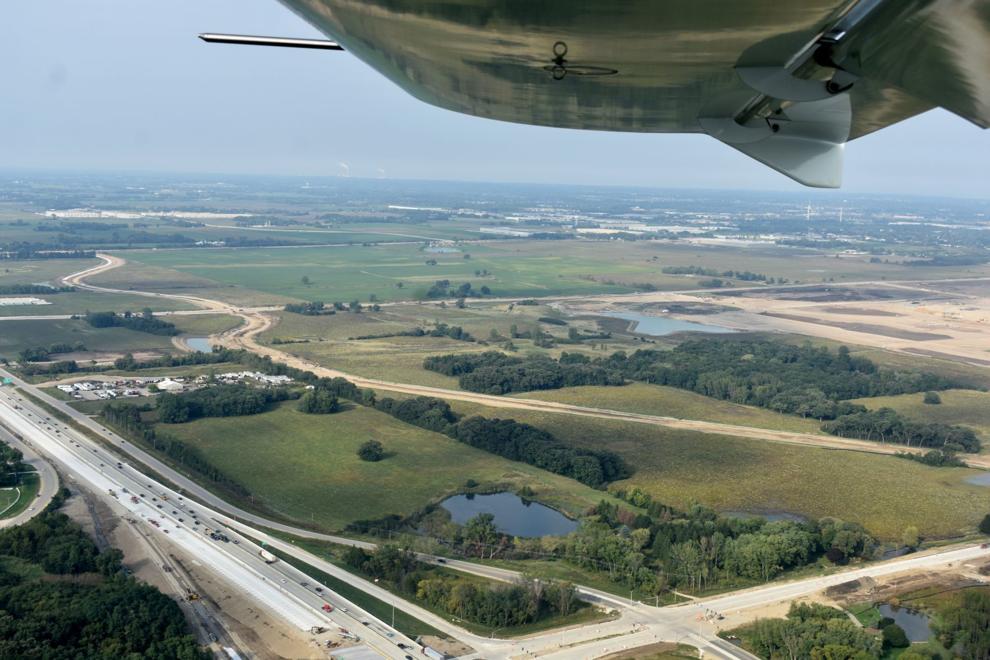 Foxconn aerials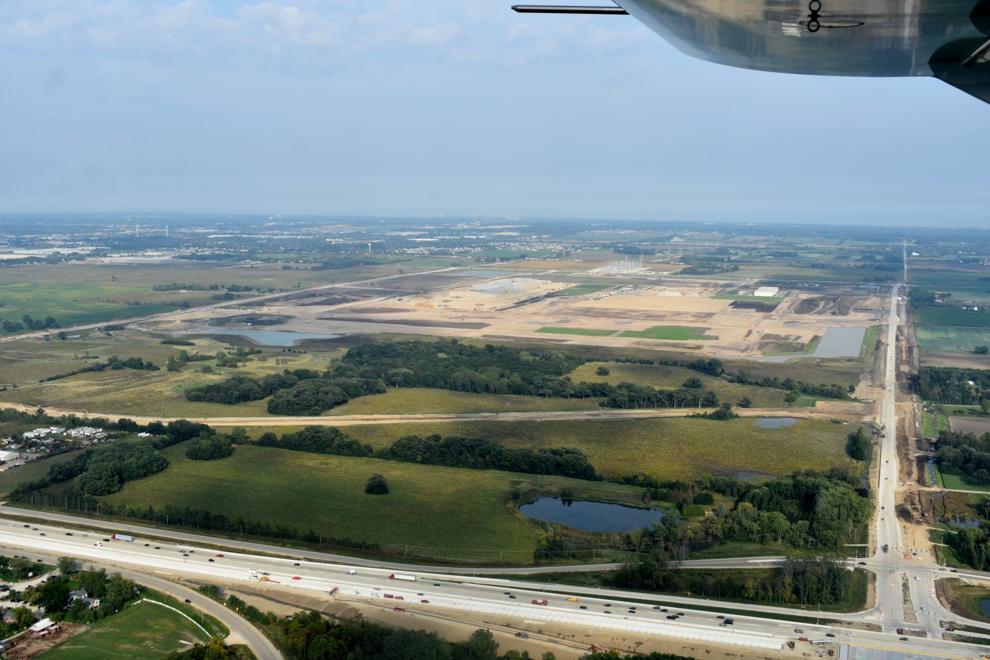 Foxconn aerials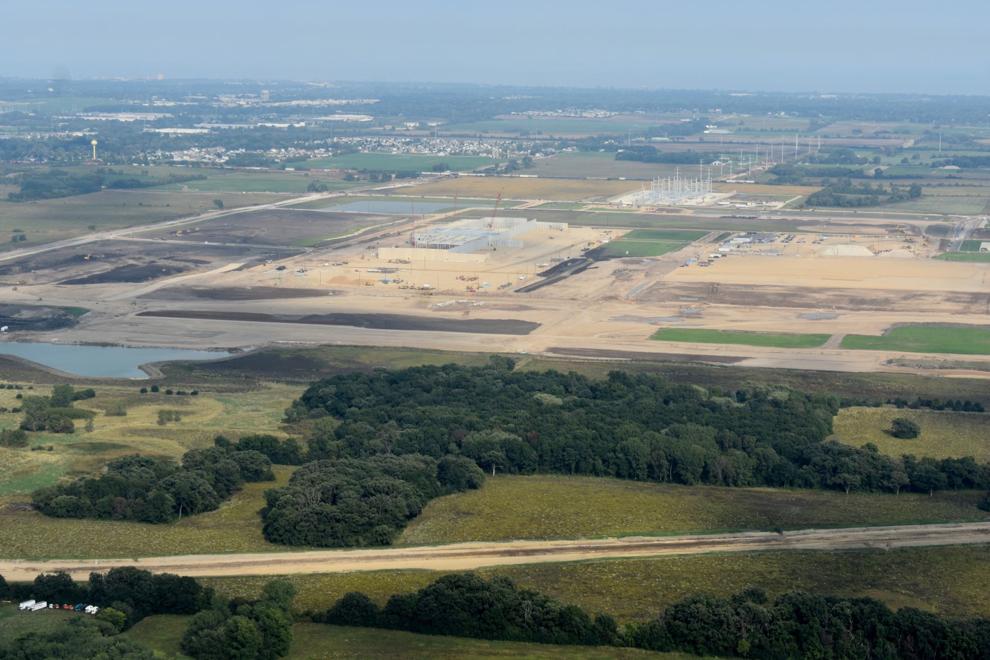 Foxconn aerials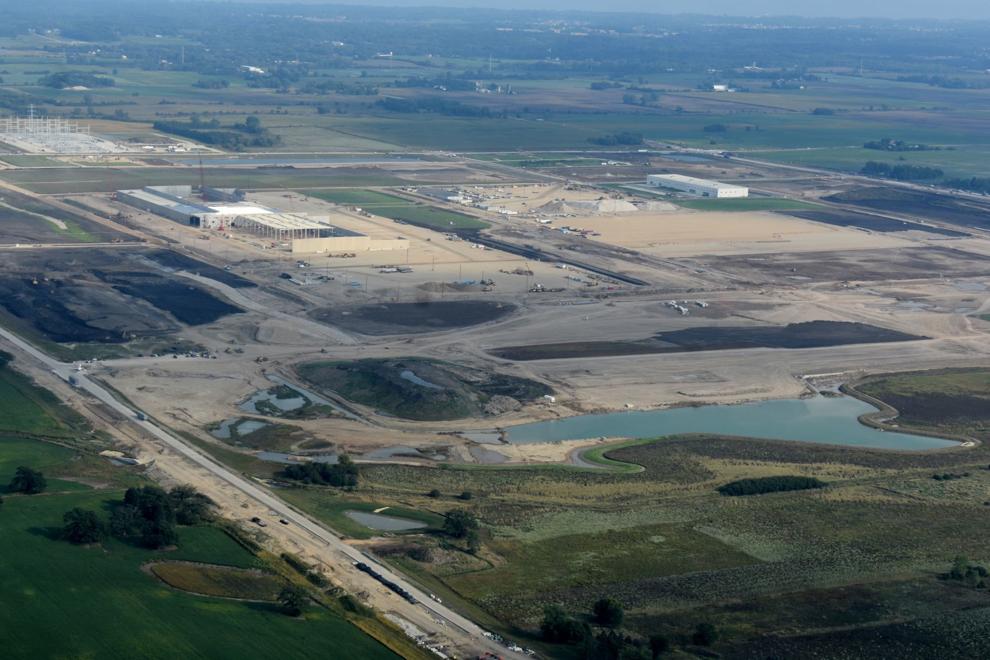 Foxconn aerials
Foxconn aerials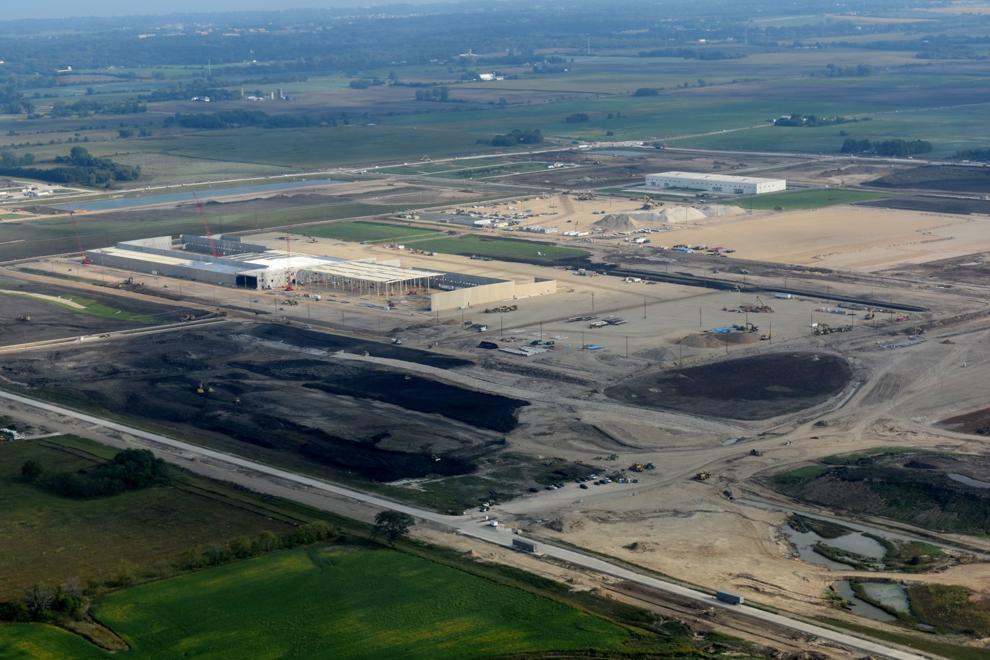 Foxconn aerials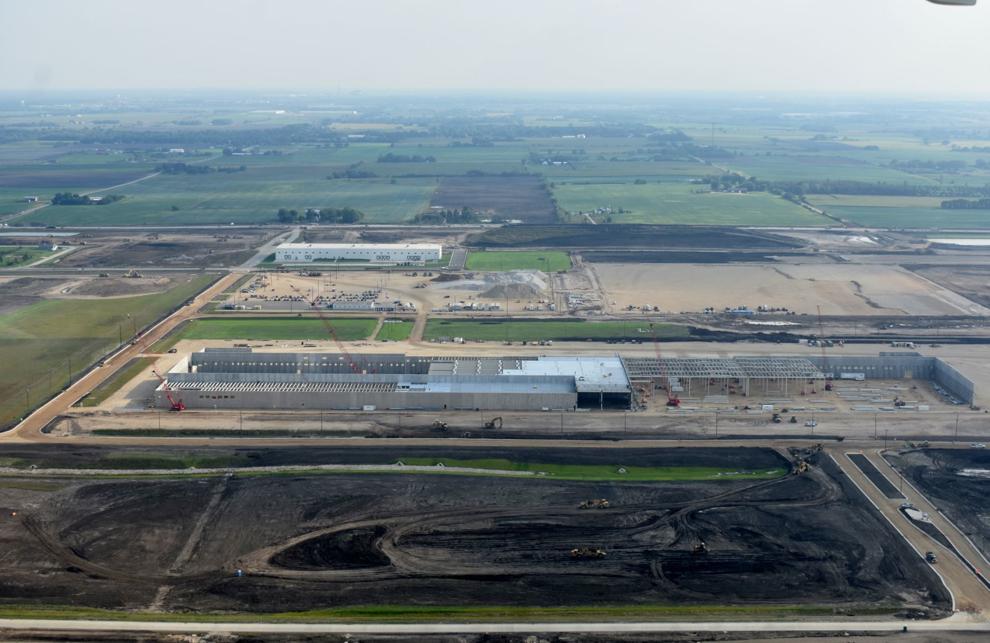 Foxconn aerials
Foxconn aerials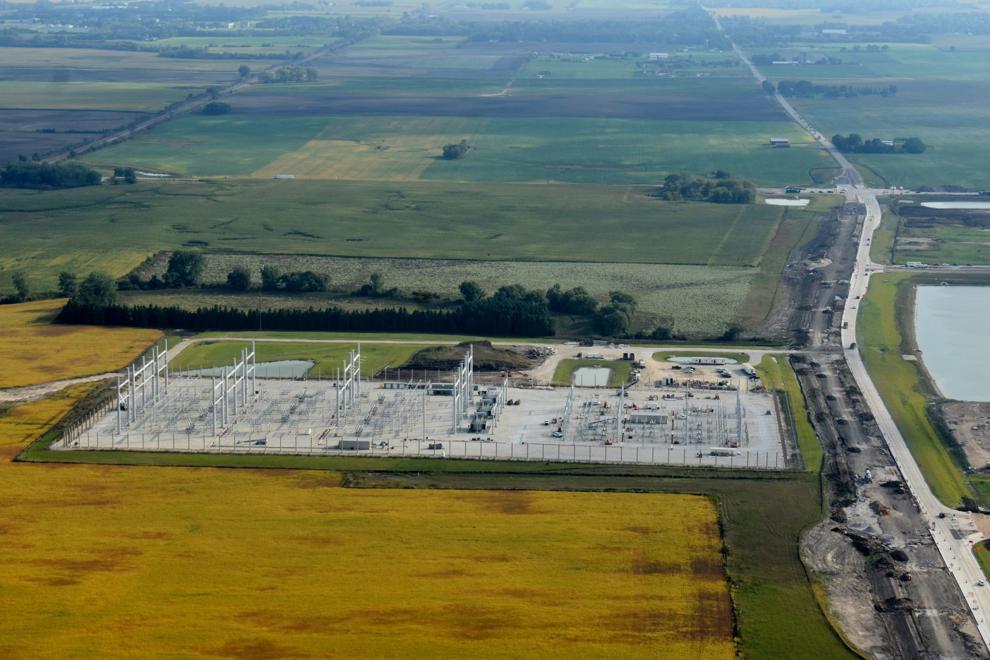 Foxconn aerials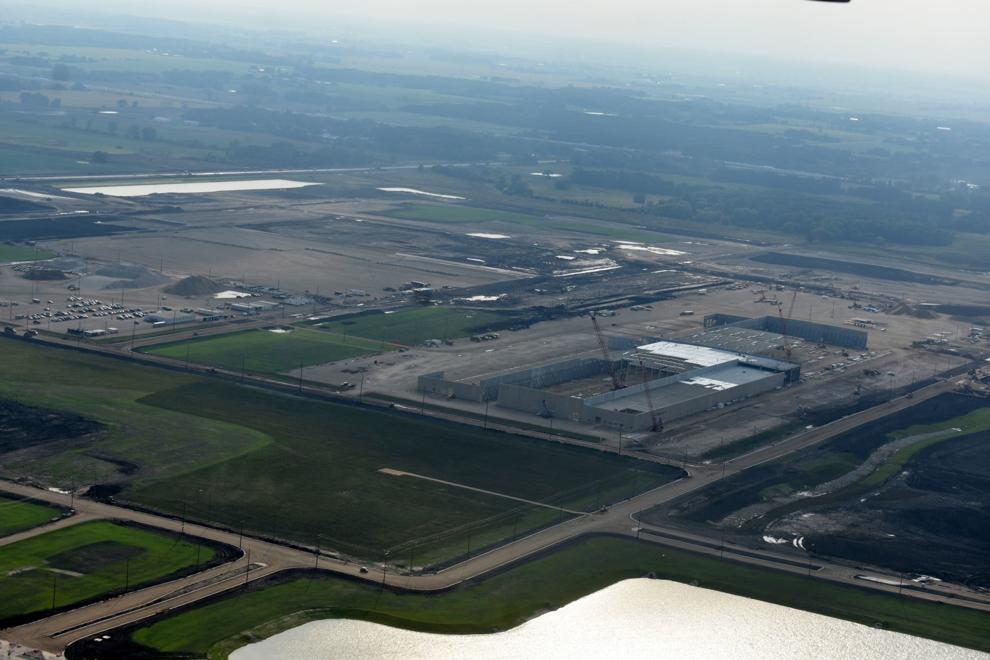 Foxconn aerials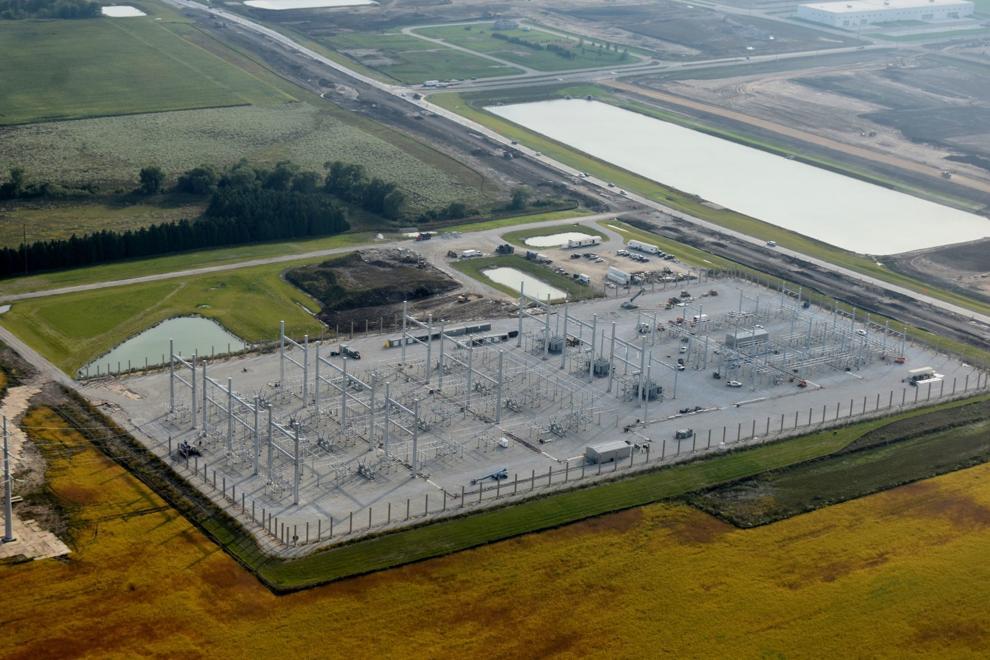 Foxconn aerials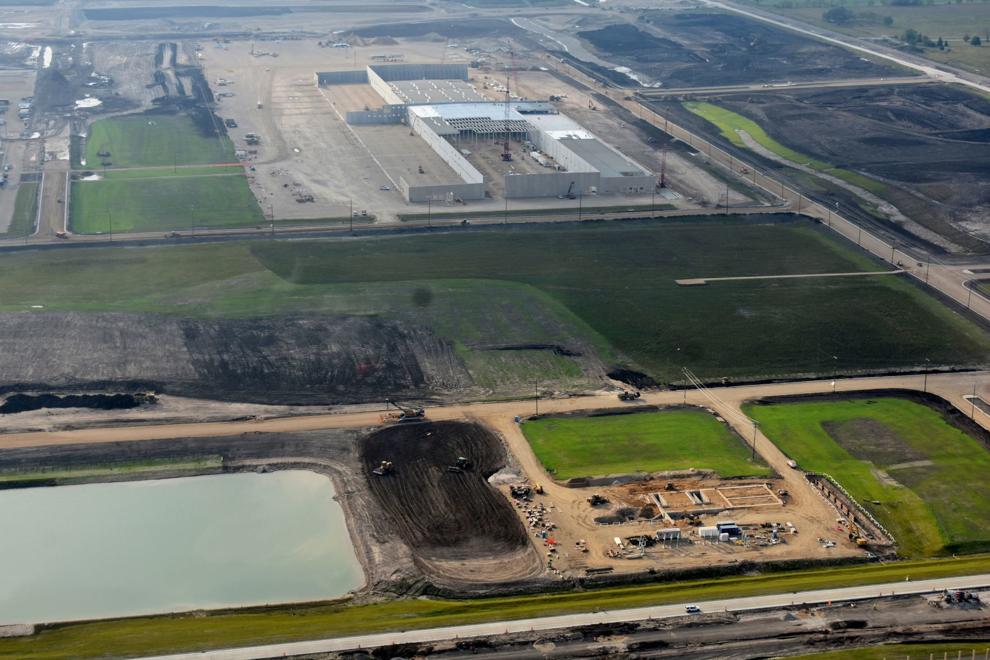 Foxconn aerials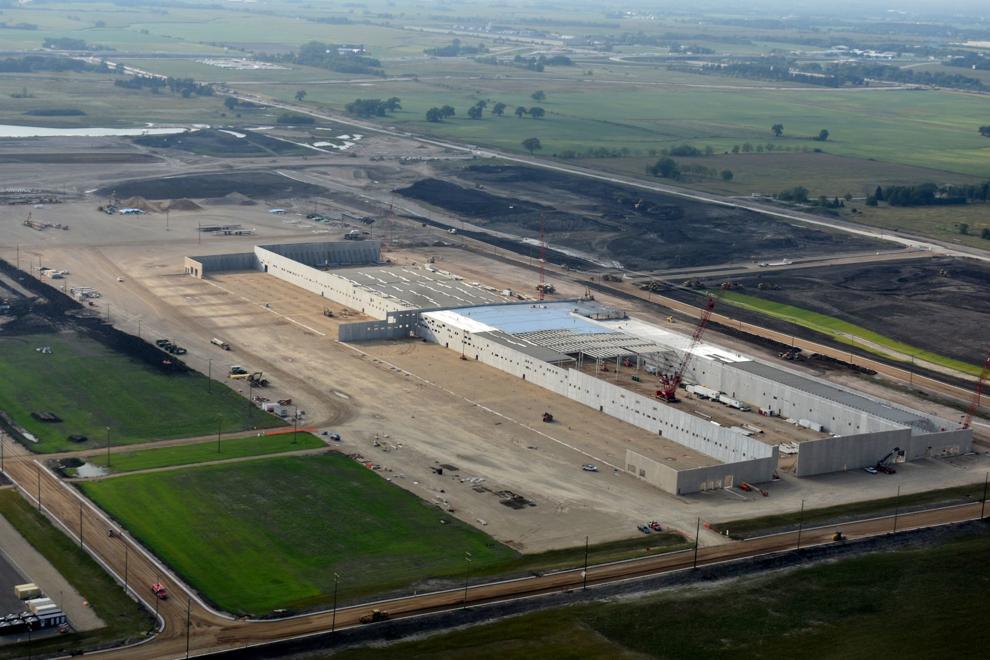 Foxconn aerials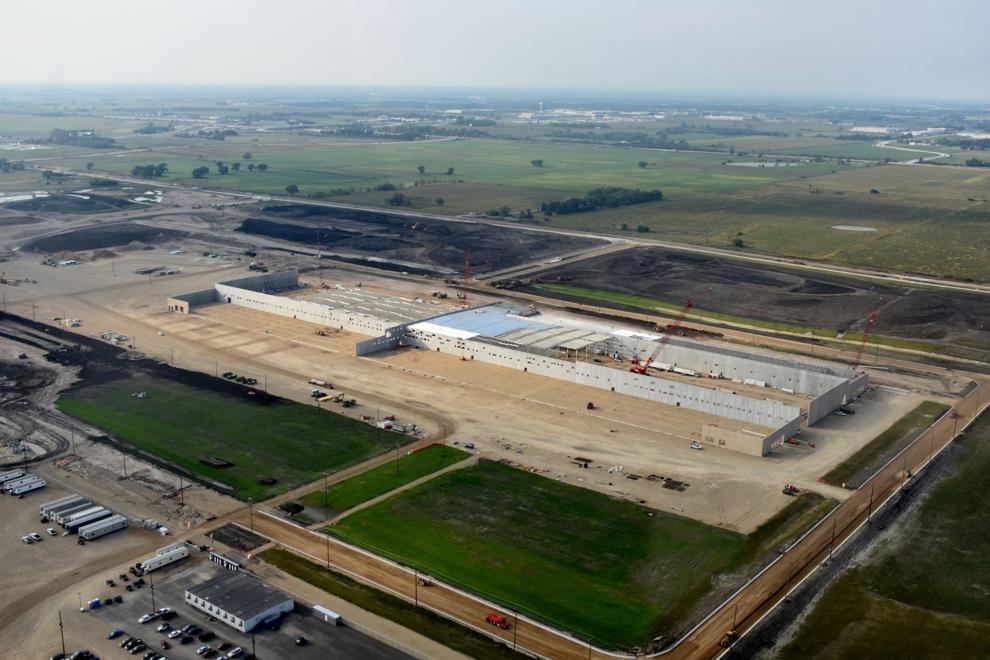 Foxconn aerials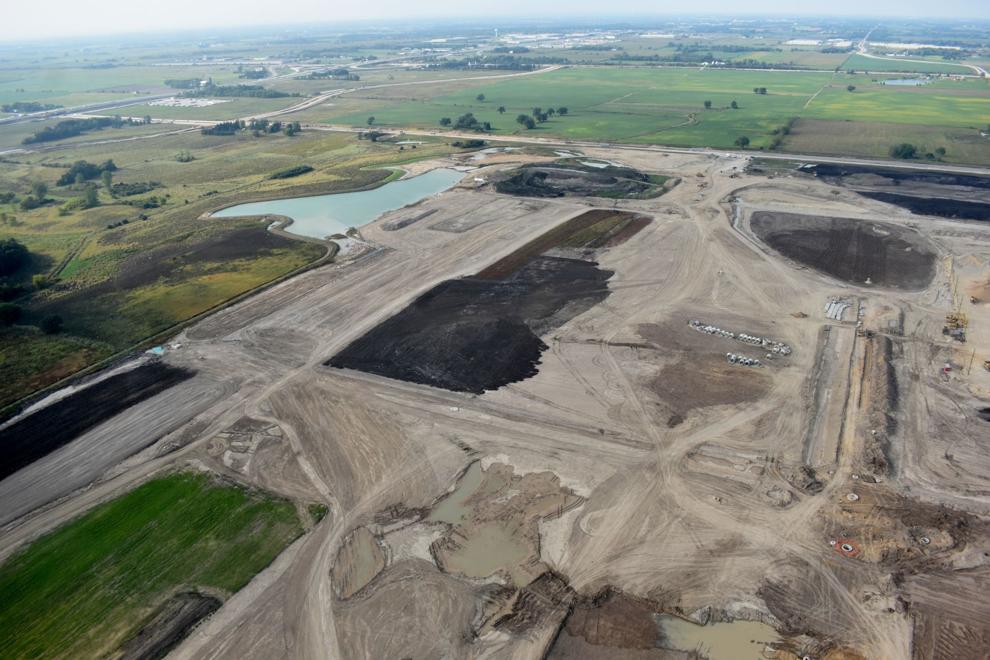 Foxconn aerials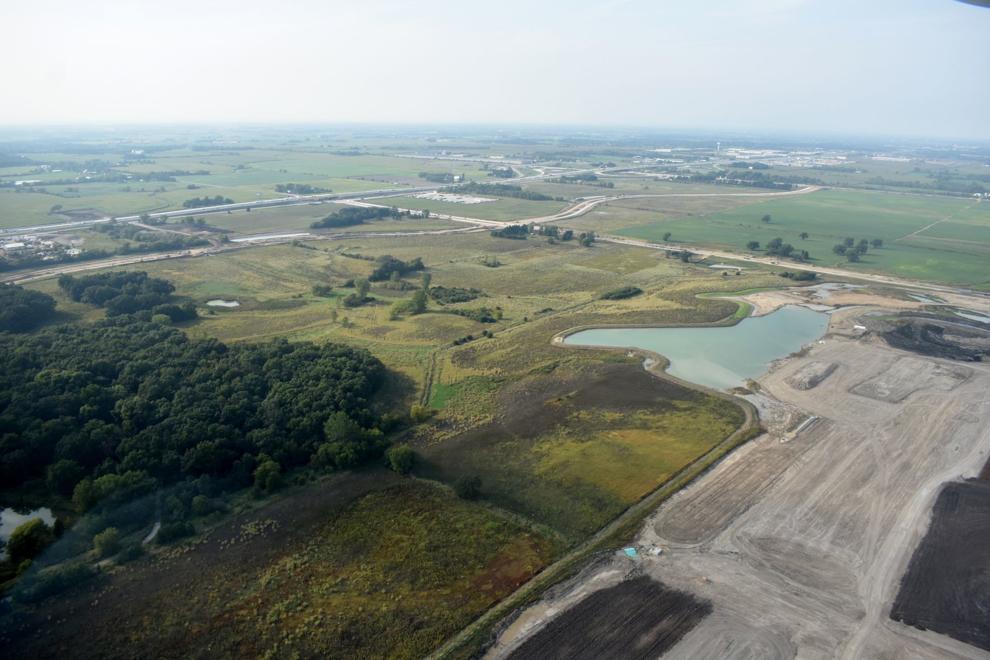 Foxconn aerials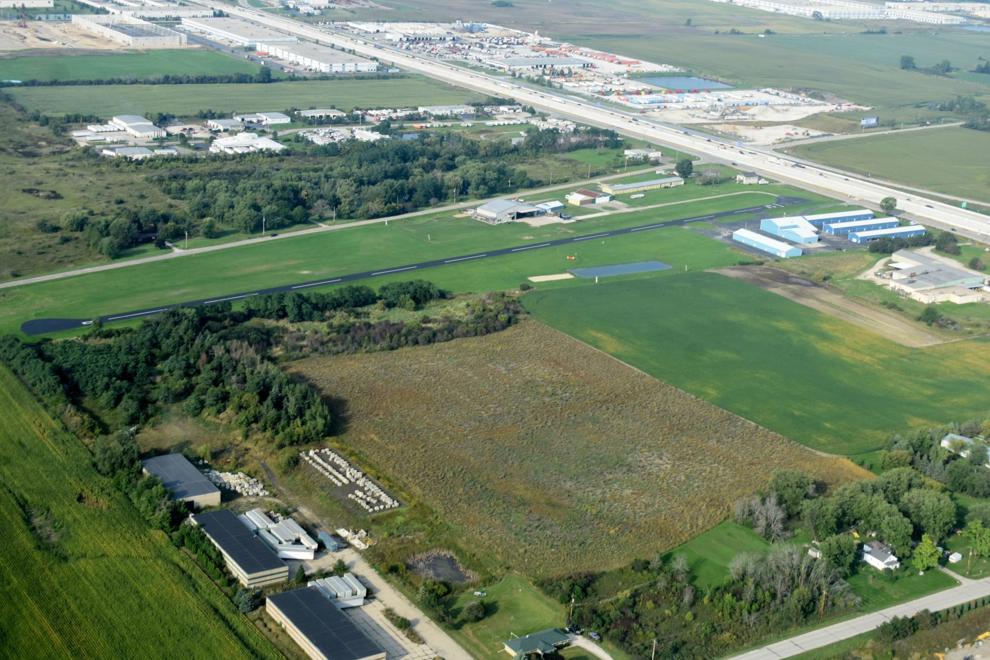 Mike Haubrich with plane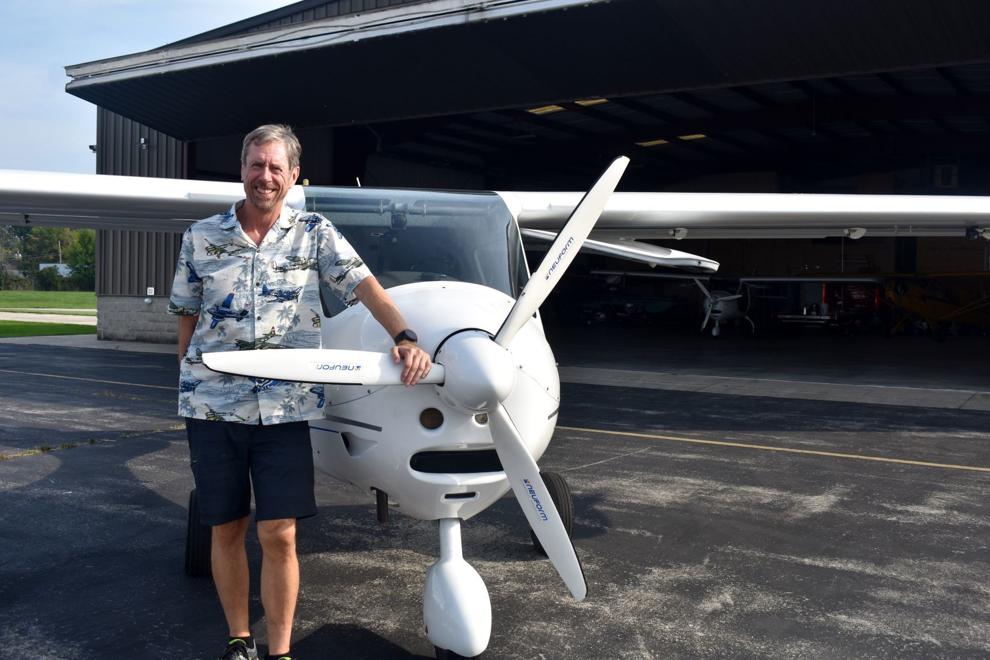 Top 10 property taxpayers in Racine County in 2019 and where Foxconn ranks
SC Johnson & Son, Inc
Centerpoint Properties Trust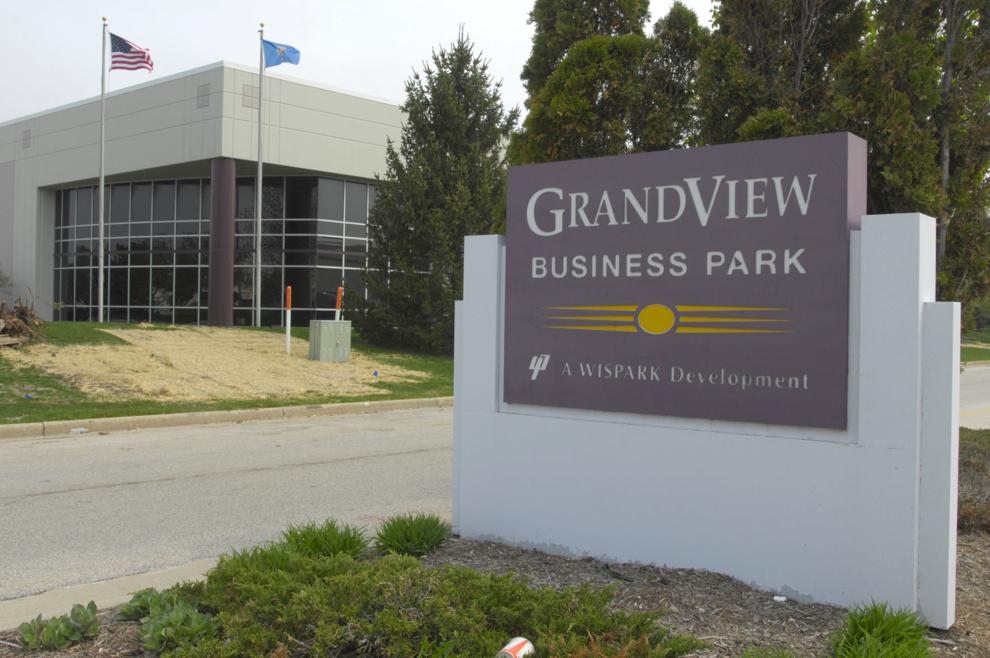 FEWI Development Corporation (Foxconn)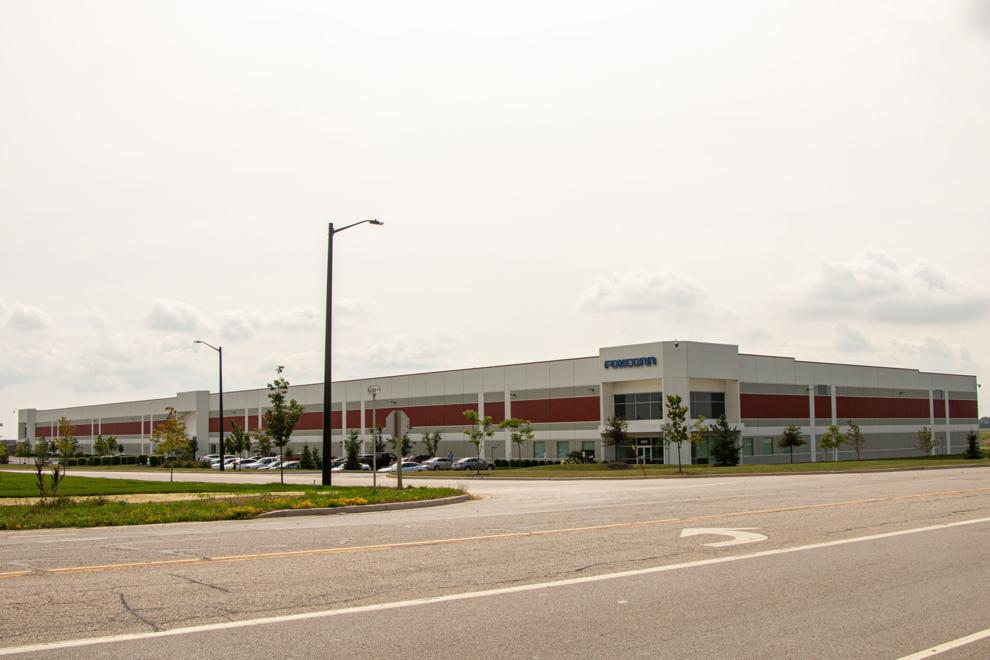 All Saints Medical Center, Inc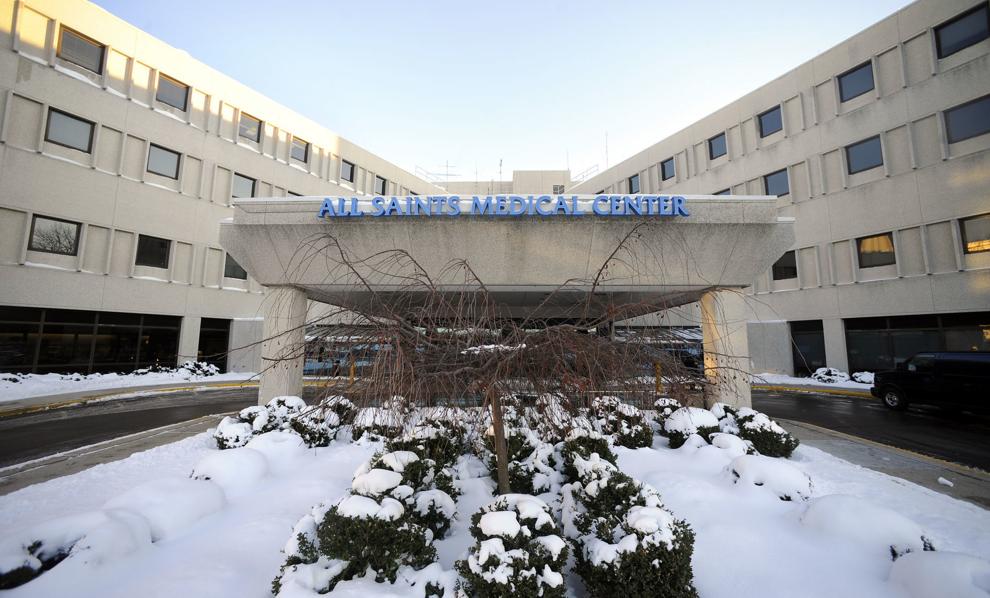 Case Equipment Corporation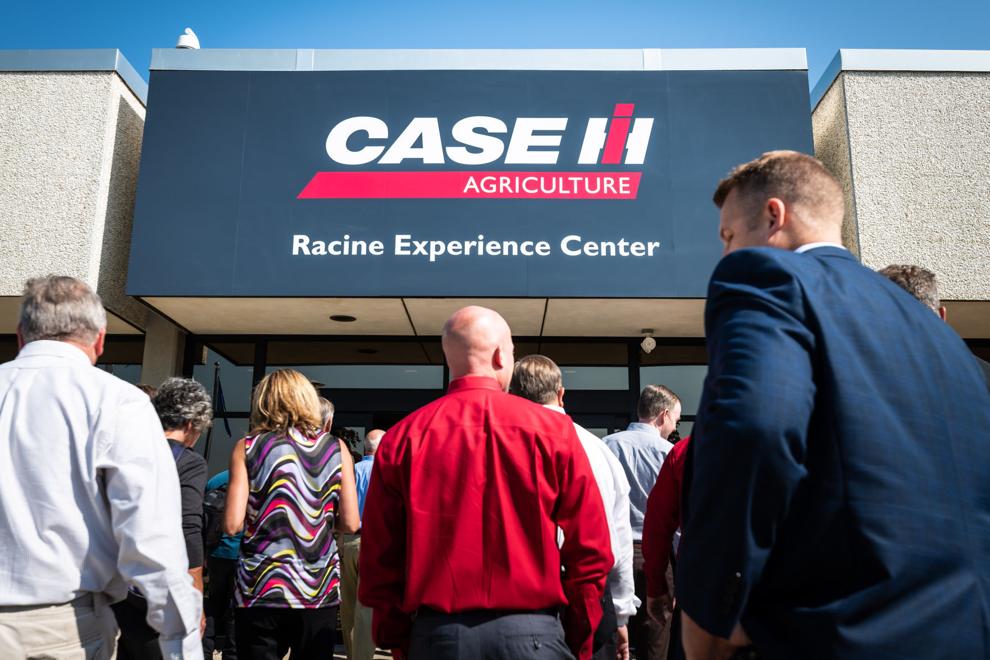 Emerson Electric Company (InSinkErator)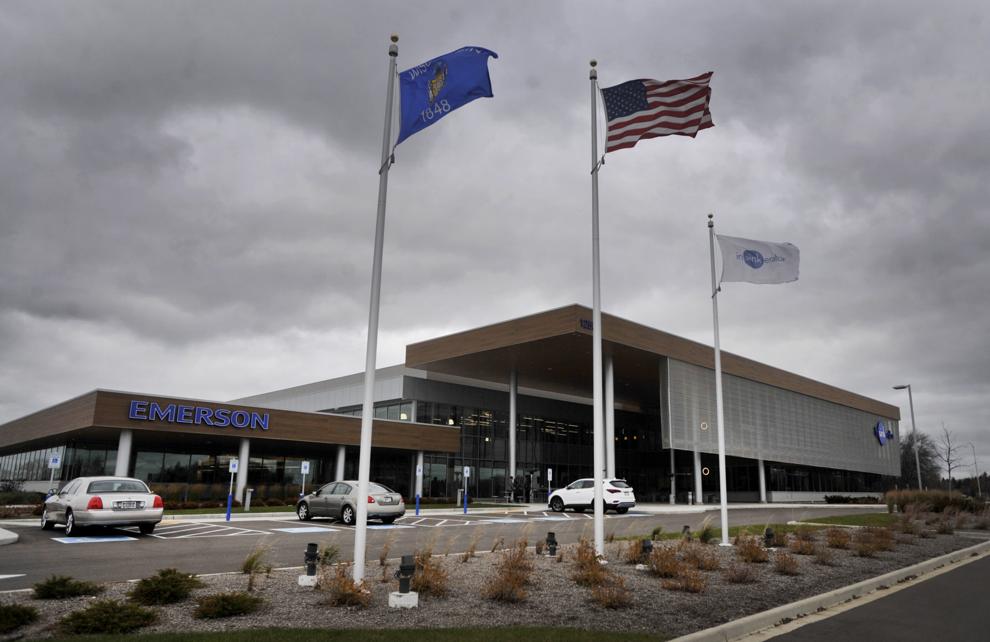 Natural Foods, United Inc.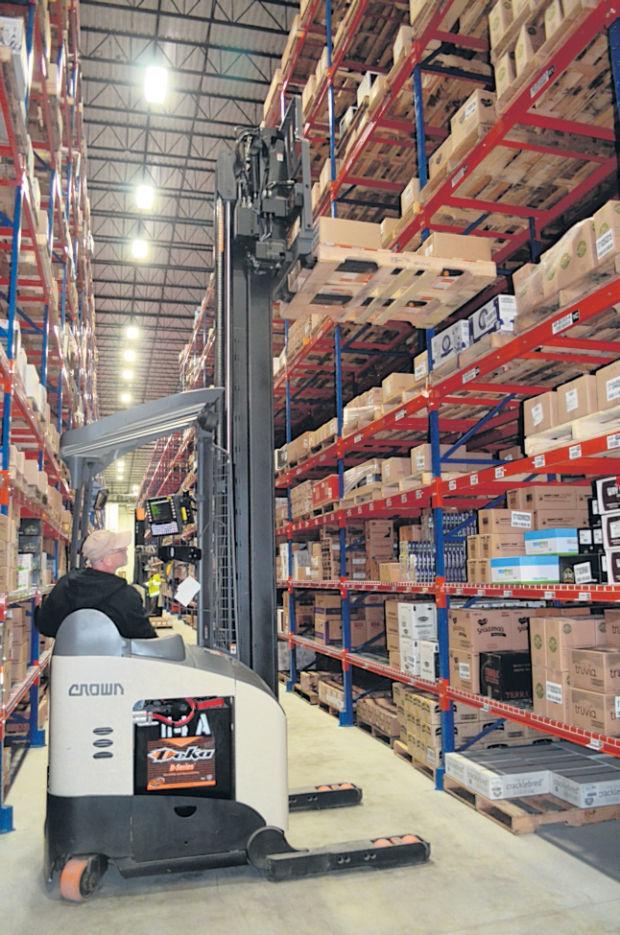 Seda North America, Inc
Village Center Station, LLC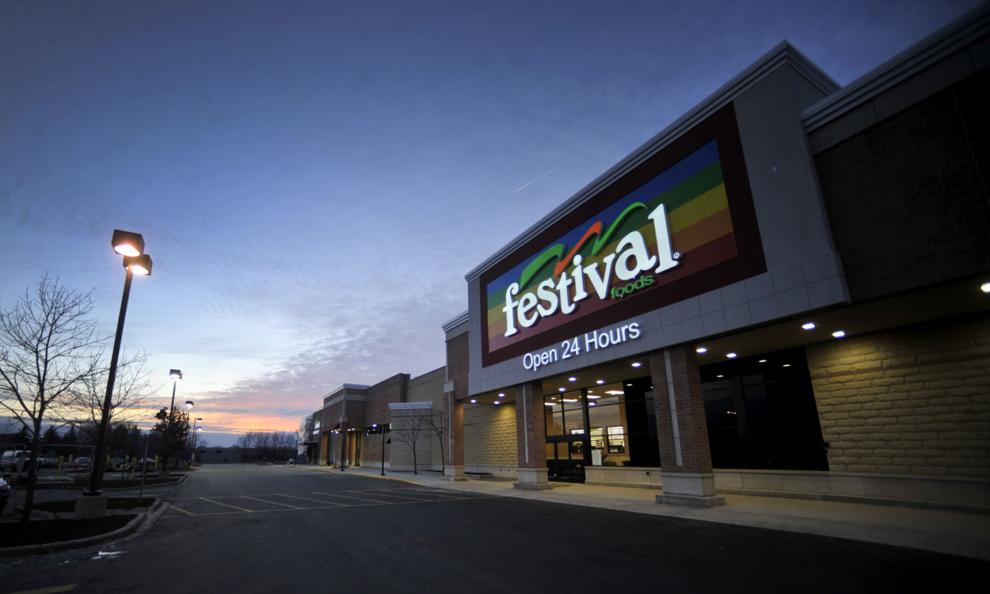 SNH Medical Office Properties Trust (Aurora Health Care)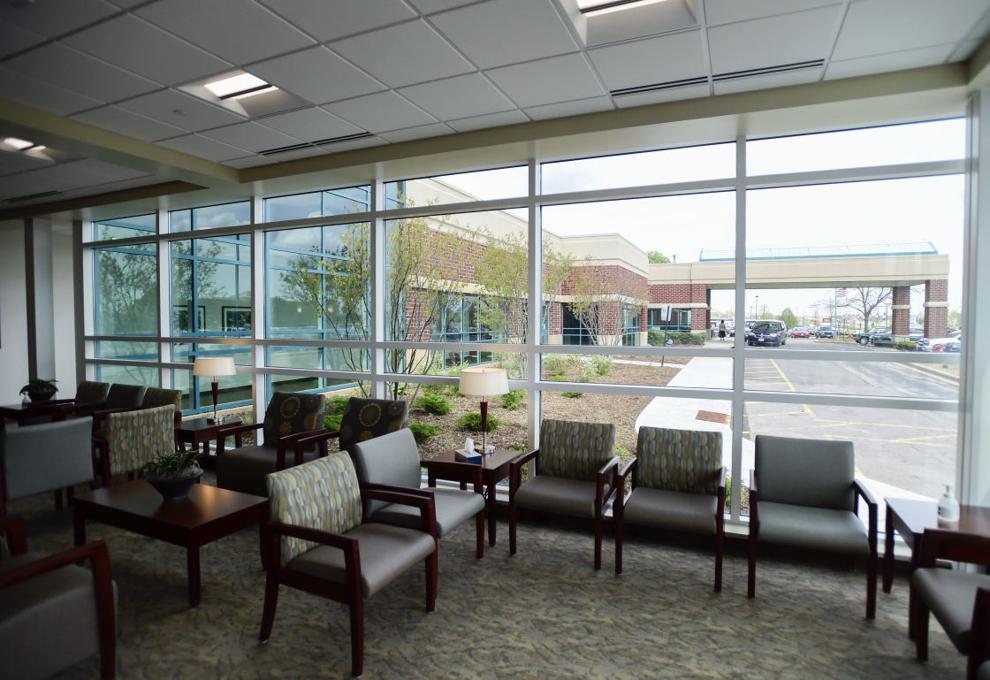 Collection: Latest Foxconn developments
Here are the latest stories that have been published online and in the print product of the Kenosha News concerning developments tied to the Foxconn project in Mount Pleasant.