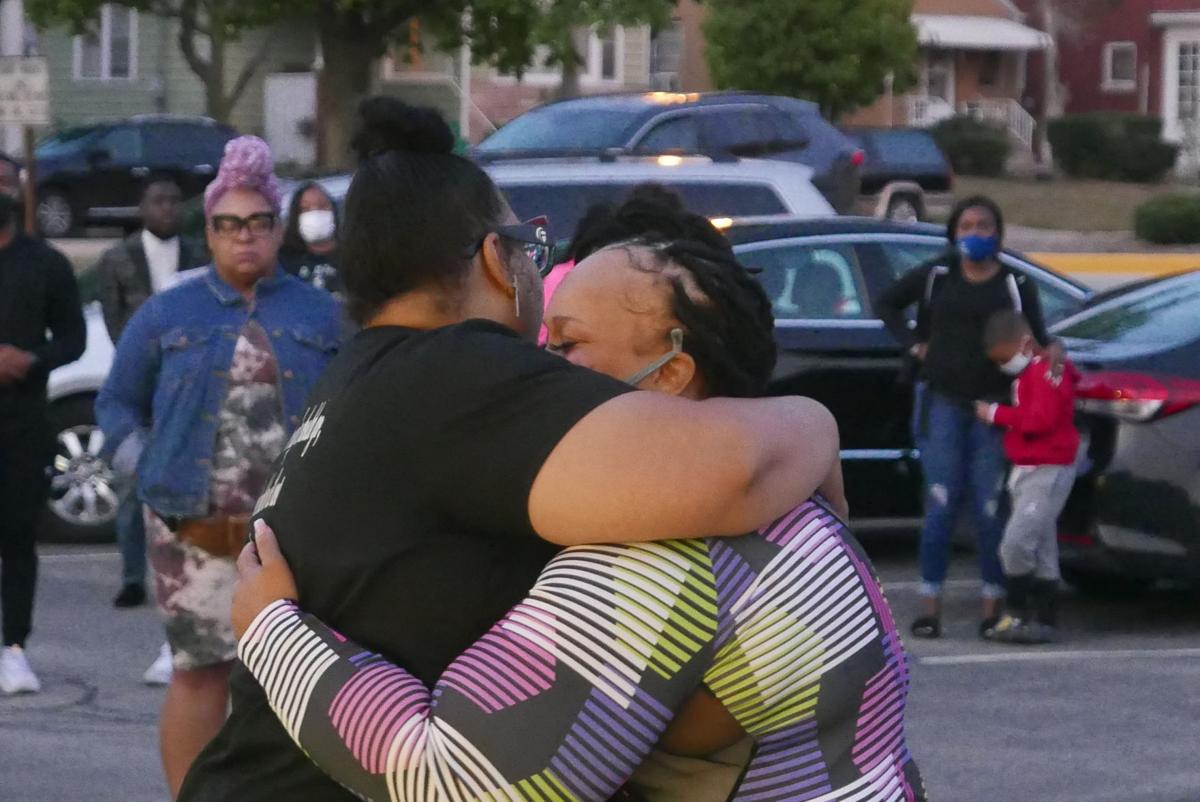 RACINE — From the outside, the recent spate of shootings in and around Racine looks like an increase in violent crime.
From inside, however, it looks like broken families, troubled teens, and a fractured community with too many living in poverty.
The mothers
On Thursday, Restoration Ministries held a citywide "Stop the Violence" prayer vigil and rally that included a call to action and the rebuilding of a healthy community.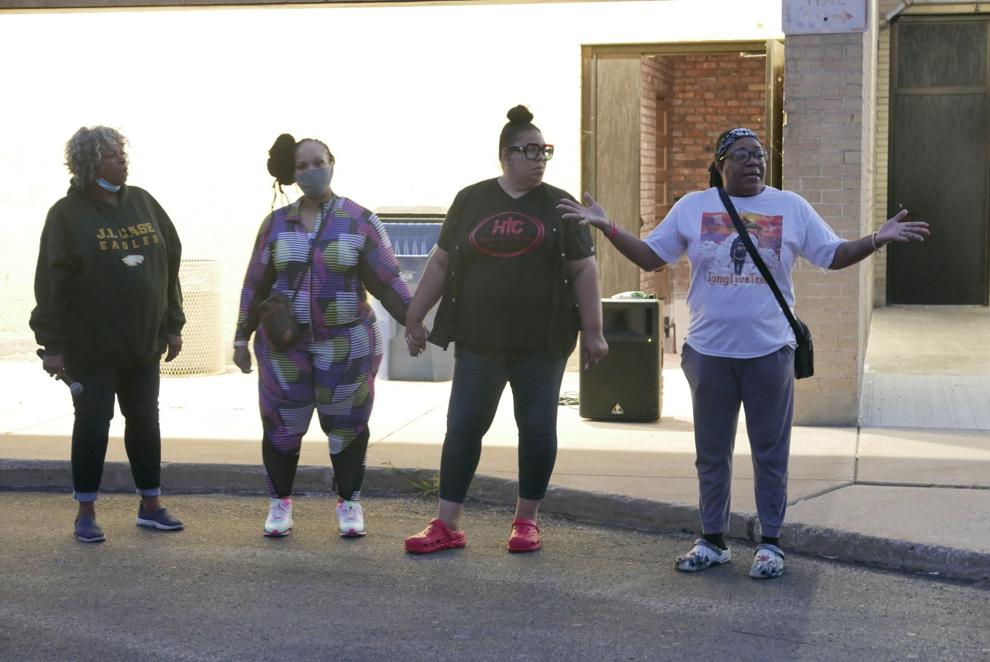 Lovey Nesbitt-Morgan's family lived in Atlanta and New Orleans, two cities notorious for gun violence. But it was in Racine that one of her children — 17-year-old Dontrell Bush — was murdered in May, around the corner from their house.
Attending the rally were mothers whose children were the victims of street violence, including Nesbitt-Morgan and Monika Driver, whose 17-year-old son Jayden Cronin was shot and killed Sept. 3, reportedly as he walked home from a football game. With the rally being held just six days after Cronin was killed, the grief still raw on his mother's face.
Joining them were Tanya Wooden, whose son, Harry Canady Jr., was a victim of gun violence in 2017; and Pam Harris, whose daughter had died many years before, stepping forward to support the others.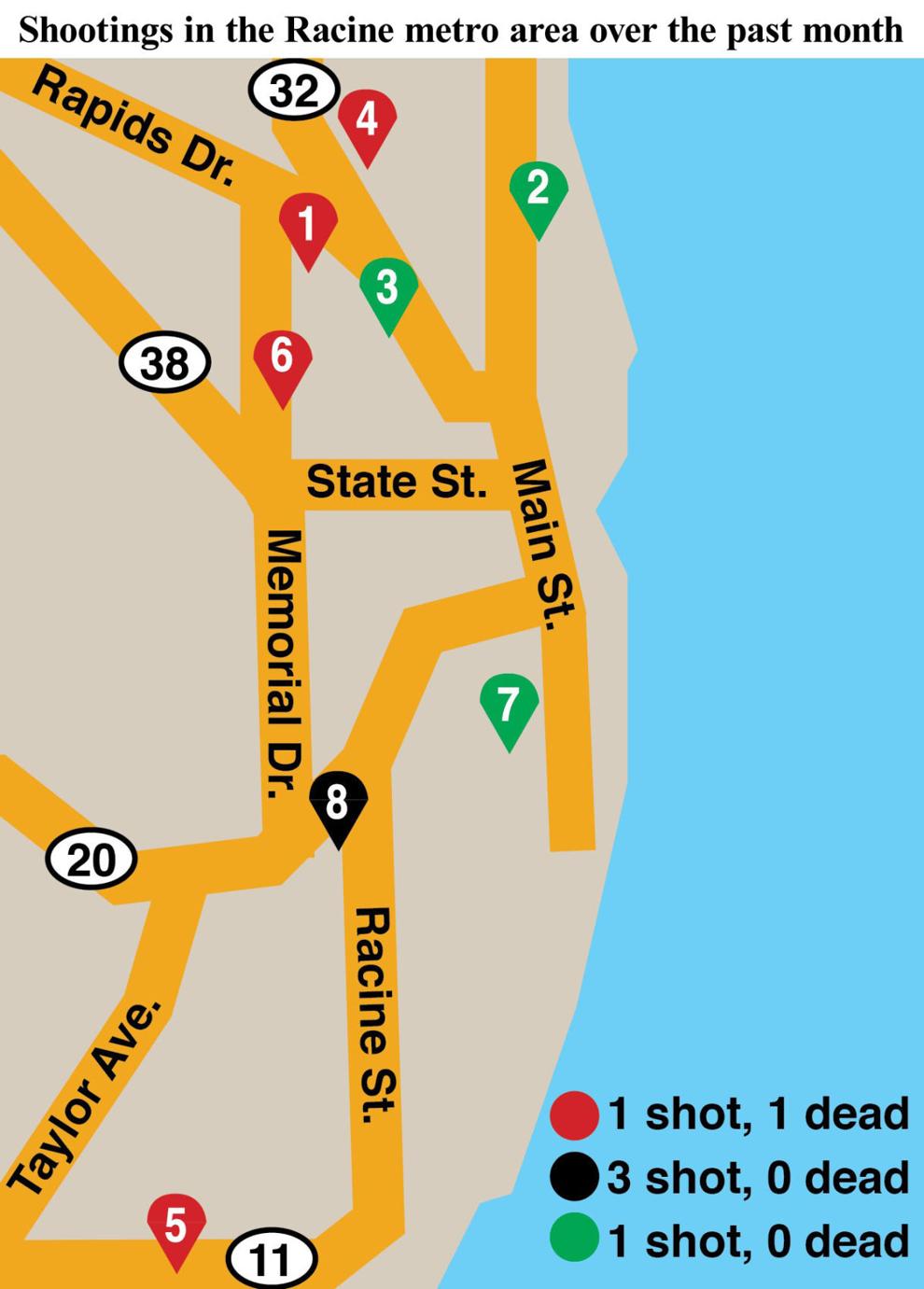 The women did not know each other before they lost their children to violent crime, but the prayer vigil was an opportunity for them to connect, and to find strength together moving forward.
"We have to get together," Nesbitt-Morgan said. "We have to stop this ... This is our city and we have to take it back."
Kelly Scroggins-Powell of Restoration Ministries, a local faith-based organization, gave the opening prayer Thursday.
She prayed to God: "We bring the City of Racine to your attention, we bring our youth to your attention, we bring our families to your attention, and we ask that you would restore peace, love, and unity to this community."
Throughout the evening, participants prayed for guidance, wisdom, and the strength needed to rebuild the community.
Scroggins-Powell, who is a co-founder of Racine Women for Racial Justice, said: "When we are done praying, there is work for us to do."
We must do better
Bishop James Ford called on the community to do better for the children.
"One of the things we have to understand in this season is how much pain our children are in," he said. "They may play it off and not say anything, but it comes out in other ways."
They do not need people yelling at them all the time, he continued. They need to be heard and understood.
He called for the presence of more black men in schools, to speak up and addressing issues.
"We in this season have to start doing better, as parents, as fathers, as community leaders," Ford said. "We have to do better."
He said they had to do better as a community, as well. They would have to work together to stop the violence: stop hating, stop judging, stop condemning each other, and learn to work together.
Alderman John Tate II, president of the City Council and a licensed therapist who's worked with troubled teenagers for almost a decade, advised parents with trauma to seek therapy so they could be the kind of parents their children needed.
In his work, Tate has seen parents who were not able to deal with the trauma in their lives — with abuse and/or sexual abuse — and therefore could not help their children.
"The hurt is real. The anger is real. The trauma is real," he said.
1994 Crime Bill
It has been 27 years since the passage of the Violent Crime Control and Law Enforcement Act of 1994, which sent black men to prison at unprecedented rates and left women largely to shoulder the burdens of family.
The Brennan Center for Justice at NYU Law published a report on the 25th anniversary of the legislation that noted the 1994 Crime Bill "helped fuel a prison construction boom. The number of state and federal adult correctional facilities rose 43 percent from 1990 to 2005."
Simultaneously, as USA Today reported last year, "In 1993, according to the BJS (the Bureau of Justice Statistics), the incarceration rate of Black people at the state and federal levels was seven times that of whites. At the end of 1993, there were 1,471 black inmates per 100,000 black U.S. residents, compared to 207 white inmates per 100,000 white residents. In 2011, the proportions were roughly the same, with 478 white males in prison for every 100,000 white males in the general population, and 3,023 black males in prison for every 100,000 black males in the population."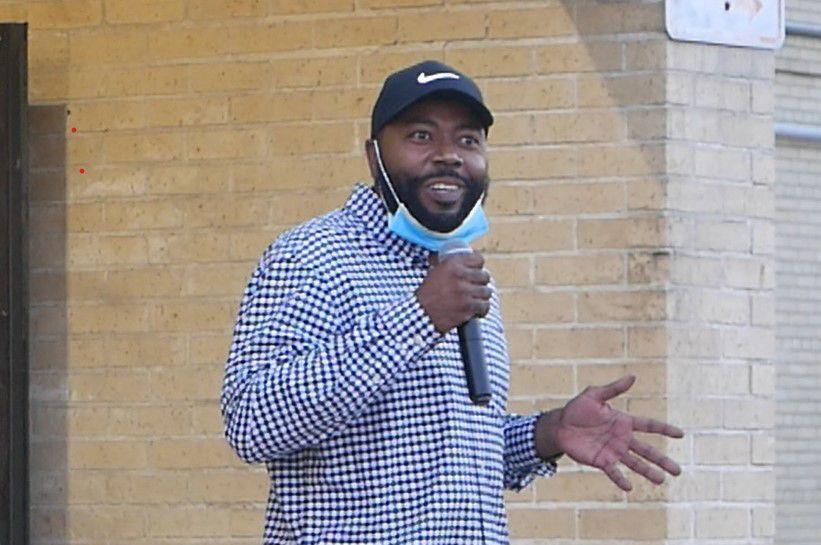 Multiple speakers brought up the crime bill, itself a response to a cycle of violence, and the part it played in the dismantling of the structure of the black community.
In Wisconsin, African Americans are 2.7 times more likely to die by firearm than the average Wisconsinite, and 3.2 time more likely to die by the gun than white Wisconsinites, according to data compiled by the Kaiser Family Foundation.
One of those who addressed it was community activist Corey Prince, who said he went to prison five times before reforming himself.
Prince said he did did not blame anyone for his incarceration and takes responsibility for his own actions. He did seek to help people understand there were consequences to locking up so many members of the black community.
He said the result of the high rates of incarceration of black men was that young black men were left to govern themselves. When they themselves were sent to prison, as Prince was, the next generation was left to govern themselves in an ongoing cycle.
Prince spoke out in defense of single mothers, sometimes working two jobs to try and provide for the family.
"They have to work twice, three times as hard just to make it," he said, quoting figures that show the significant disparity in median incomes between black families and their white counterparts. A 2020 report from 24/7 Wall St. found that the median income for black households in the Racine metro area is $26,512, less than half the median income for white households, which is about $66,446.
As a result, more black children are left in daycare or with people other than their parents for long hours.
He referenced comments on social media that blamed hard-working parents for their unruly children. The blaming and finger-pointing has to stop, he said.
"We have to love each other," he said. "We're family and these are our kids."
Restoration and healing
Scroggins-Powell concluded by saying the restoration and healing of the community will take everyone doing their part, including the government, the school district, the families, and organizations.
"Change is going to come when we do the work," she said.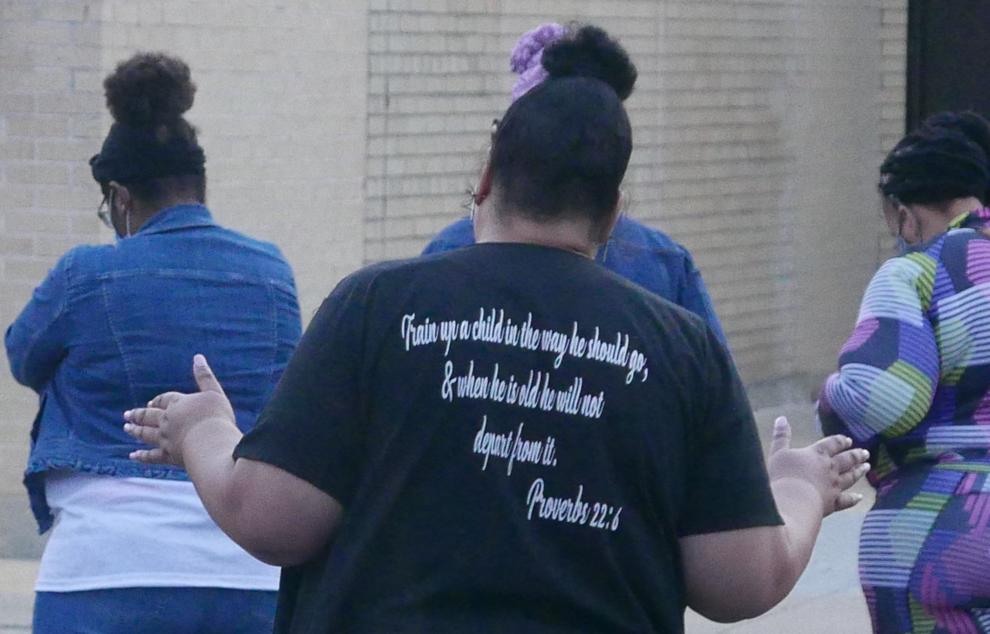 While the community worked on re-establishing ties, she called on local government to reinstate programs that were either reduced or eliminated due to budget constraints, such as:
The full-time opening of youth centers so young people have a safe place to go immediately after school.
Programs for youth social services, youth violence prevention programs, and youth recreation programs.
She asked that people from the neighborhoods be hired for these efforts, the people who know the kids and their parents
She called for RUSD adopt a conflict resolution curriculum.
Scroggins-Powell also called on members of the black community to become engaged in local government.
"We don't show up for common council meetings," she said. "We don't show up for County Board meetings."
She urged the black community to start showing up and using their voices because that needed to be done for change to occur.
In photos and video: Scenes from fatal crash and two shootings reported Sunday night and early Monday
Watch now: Scene of a fatal crash on North Main Street in Racine | Sept. 5, 2021
From scene of fatal North Main Street crash Sunday night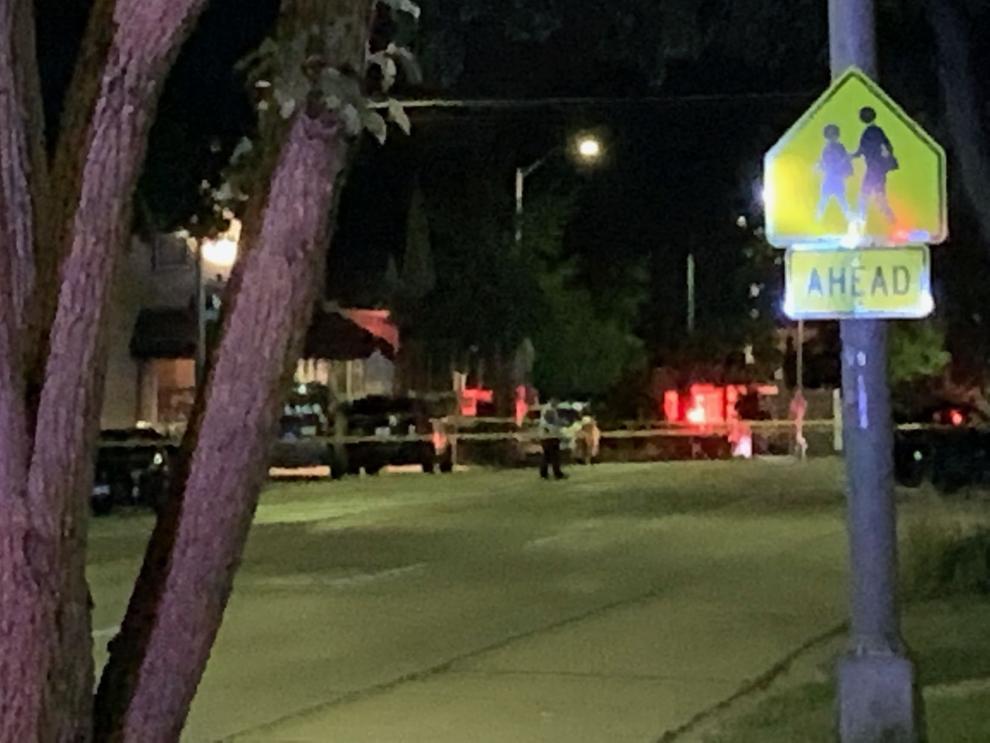 Watch now: Woman taken away in ambulance after possible shooting on Park Avenue
From scene of triple shooting on Racine Street, as of Monday morning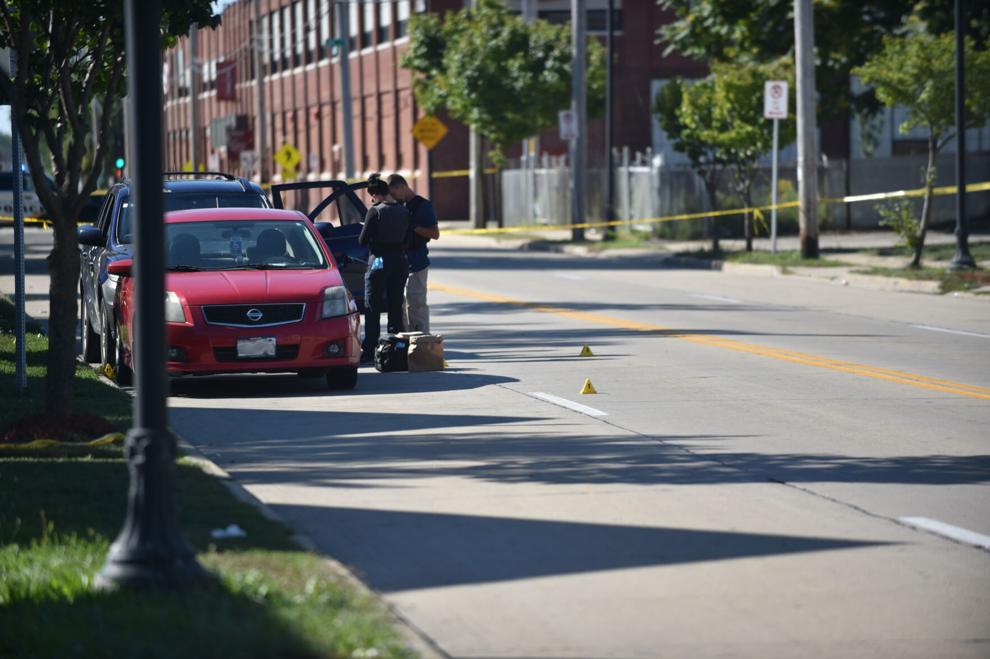 From scene of triple shooting on Racine Street, as of Monday morning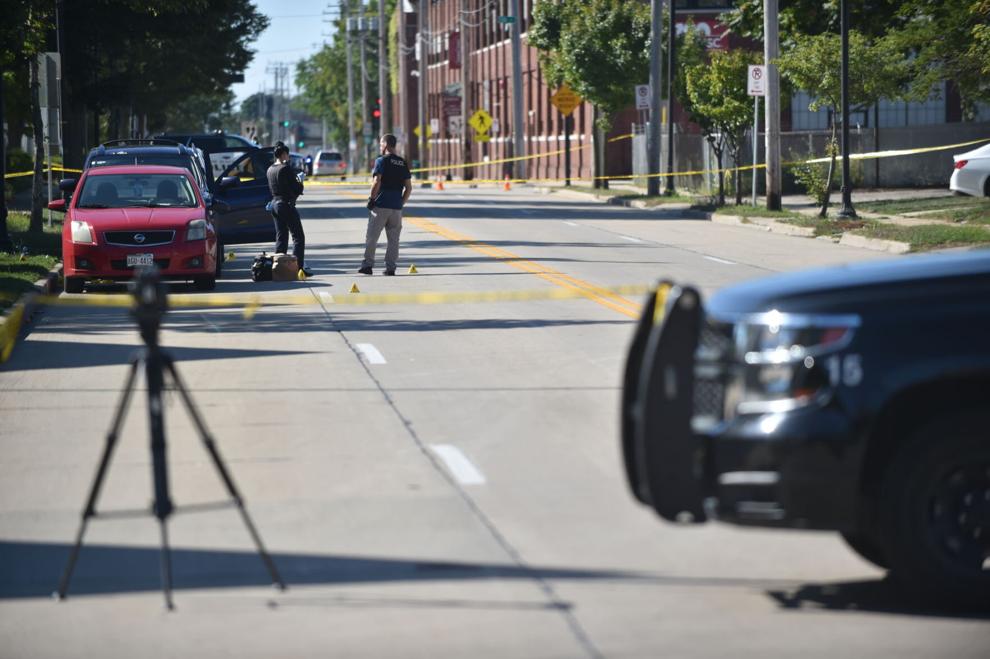 From scene of triple shooting on Racine Street, as of Monday morning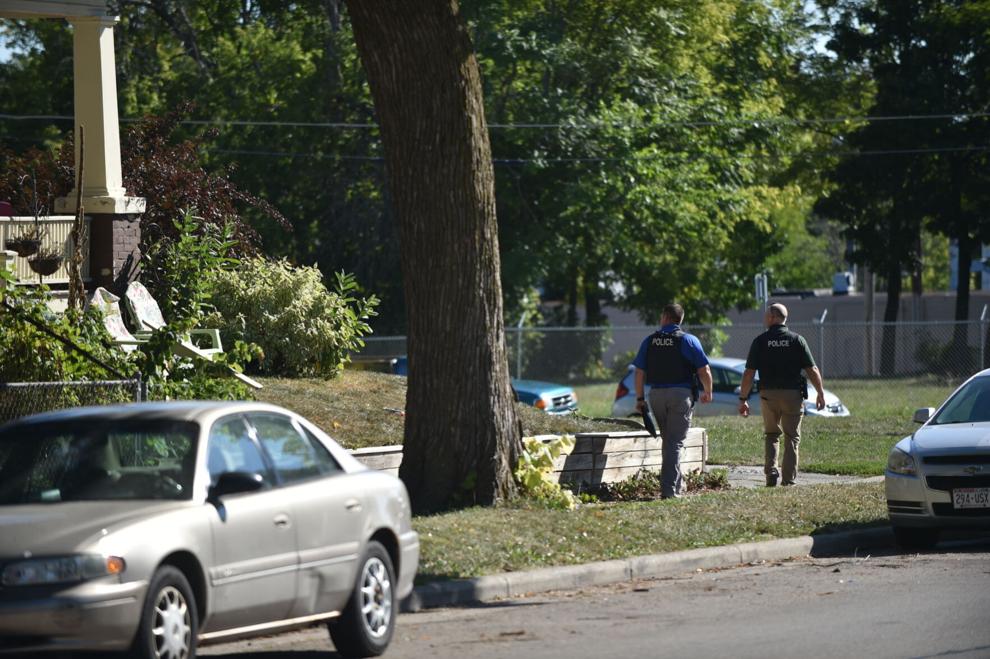 Watch now: Video from Racine Street hours after three people were shot early in the morning of Labor Day 2021
From scene of triple shooting on Racine Street, as of Monday morning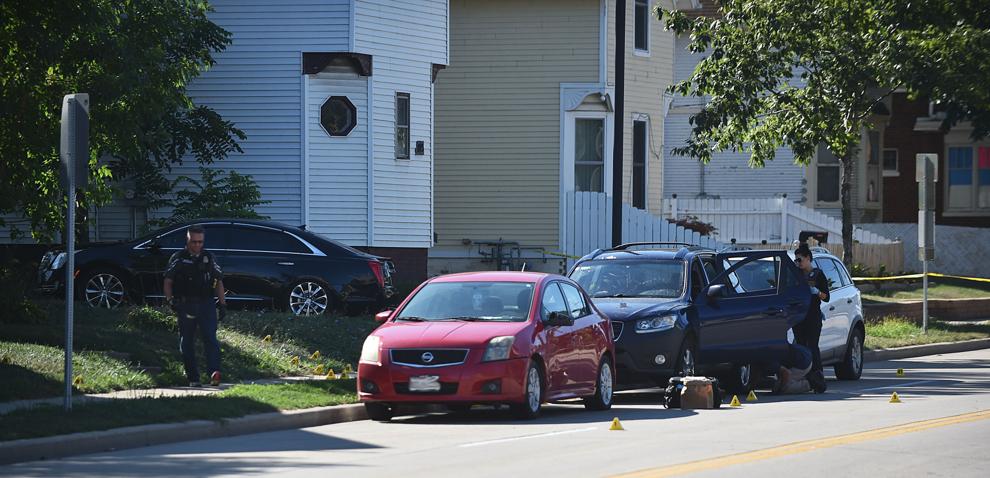 From scene of triple shooting on Racine Street, as of Monday morning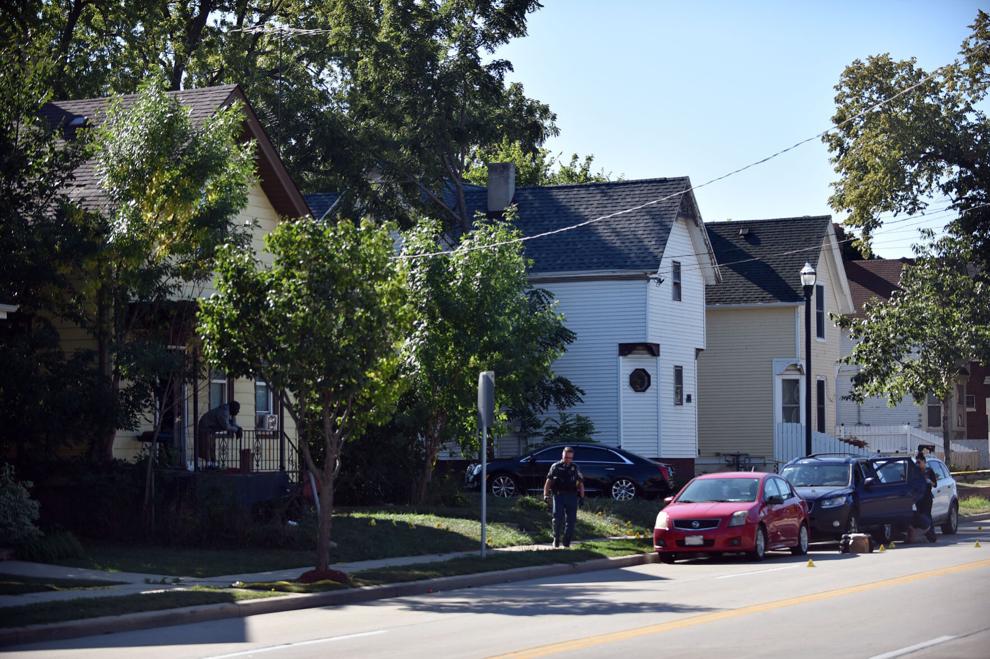 From scene of triple shooting on Racine Street, as of Monday morning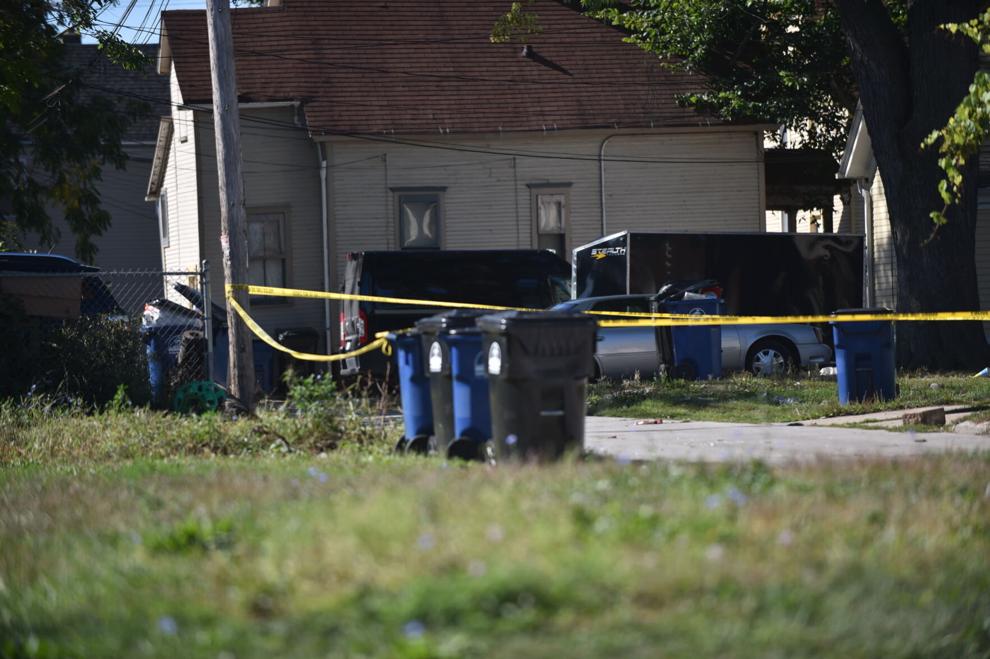 From scene of triple shooting on Racine Street, as of Monday morning
Adam Rogan of The Journal Times contributed to this report.