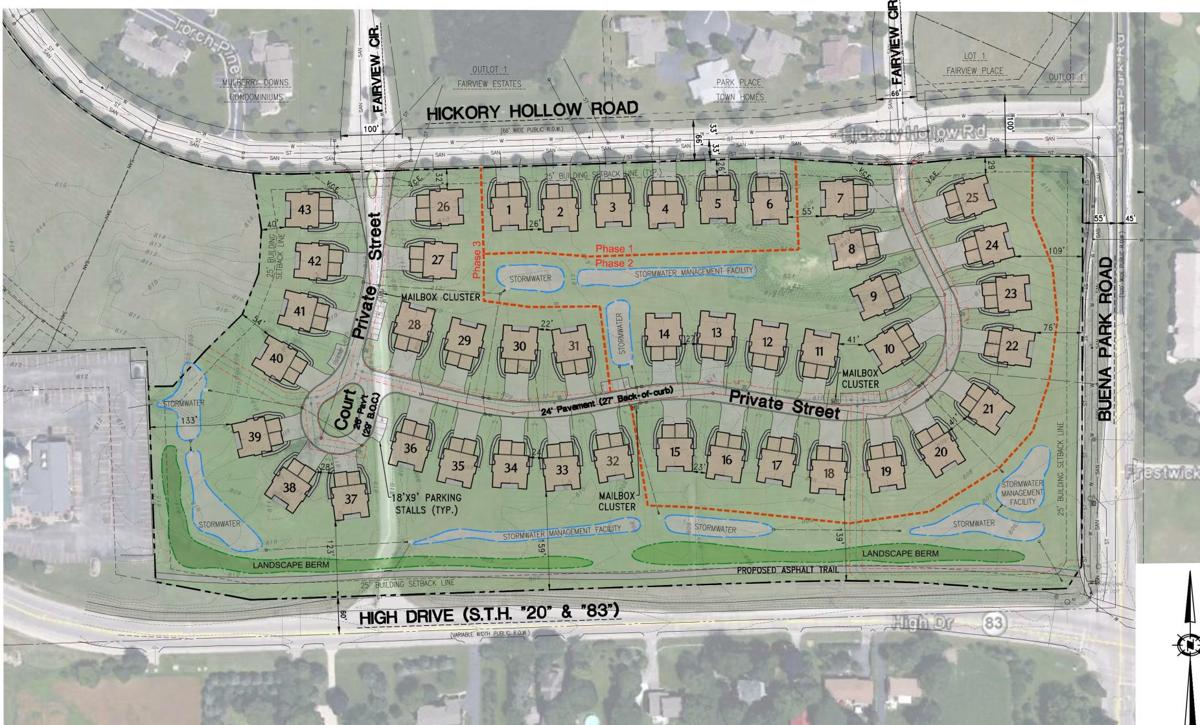 WATERFORD — The Waterford Plan Commission approved plans last Wednesday to build another condominium community.
The duplex condos, that will be known as the Park Villas Condominiums, will be built at Fairview Marketplace in Waterford, in the approximate 22-acre area northwest of the intersection of Hickory Hollow Road and High Drive.
The 43 two-family homes are set to be built in three phases, one phase consisting of six condos that will be built this year, the next phase consisting of 19 condos that will be built in 2021.
A phase three, consisting of 18 more condos, will be built at a later date.
When the question of the project really happening was brought up, John Donovan, land acquisitions and development manager of Bielinski Homes Inc. said yes it was. Bielinski Homes is the home builder for this project.
"I'm as surprised as you that it didn't move forward (earlier), but this is all about economics and this works economically," Donovan said. "We are down to our last condo in Woodfield."
The condos will be located off Hickory Hollow Road on a private drive, and there currently are not plans for sidewalks along the drive.
Village Administrator Zeke Jackson said there were long conversations with the project's engineers about potentially adding sidewalks, but they didn't make any set plans.
Commissioner Bil Luth said he suspects dozens of children living there who would walk to school and cut through laws and greenery. He said he wants sidewalks on one side or another of the private drive.
Jackson said sidewalks would not be logical around the perimeter of the development, and instead Luth said they should be in back of the condos.
The sidewalks would be privately owned. "Normally I fight for things to be public roadways and public sidewalks, this is just one that I don't see," Jackson said.
Commissioner Eric Halbur said he appreciates what Jackson said. "You always want the safest (conditions) for kids. That's a given for everything. If this was a high traffic area, I would see it."
Get local news delivered to your inbox!
Subscribe to our Daily Headlines newsletter.