RACINE — Montoya's Mexican American Carryout, the restaurant opened last May by then-19-year-old Milwaukee native Leo Montoya, has closed.
Montoya confirmed the short-lived restaurant's closure in a brief phone interview with The Journal Times. Montoya's served homemade Mexican and American food and sold fresh produce and prepackaged goods.
Montoya gave no specific reason for the closure but said he moved back to Milwaukee. He said he had been living in Racine to run the restaurant, which was located at the former Dairy Queen site at 1949 State St.
"I had to come back," he said. He did not elaborate on why he moved back to Milwaukee when asked but said he has no plans to open another restaurant.
Business had been "a little slow," he said.
It is unclear how many employees were affected by the closure. When the restaurant first opened, Montoya and his mother and father were the only people on staff.
Montoya did not respond to further questions. He then hung up and did not respond to another phone call or text.
For several days, the restaurant's front door has been covered with newspaper and its lighted outdoor signs have been off, but it is not clear when it officially closed. The restaurant's Facebook page has been inactive since last year and has no announcement of the closure.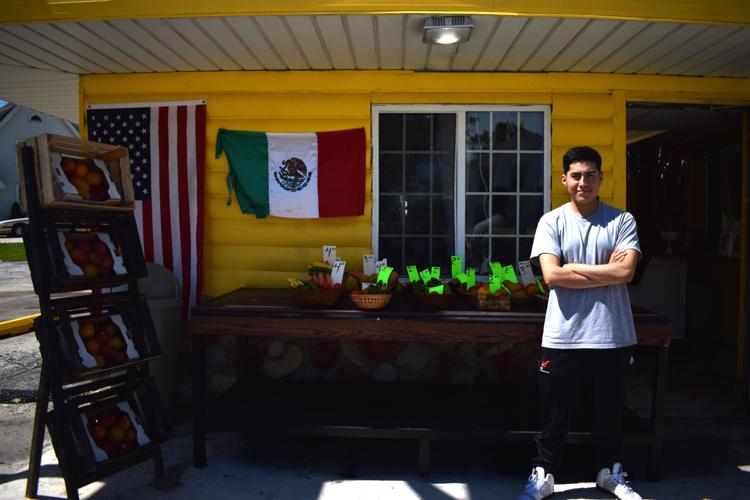 Health code violations
You have free articles remaining.
You're out of free articles
Sign in or create a FREE account to keep reading.
Just a few months after its opening, Montoya's found itself in hot water with city health inspectors. The restaurant was found to be in violation of various health-code guidelines in six inspections over a 10-month period from Sept. 25, 2018, to July 9, 2019, records show.
On Sept. 25, 2018, an inspector discovered raw meats being stored above ready-to-eat foods in a refrigerator, raw meat and eggs being stored together or stacked on top of each other and an employee not washing their hands, according to the inspection report.
At that same inspection, food was found with improper labeling, toppings and meats were being stored at improper temperatures, the rag used to wipe down counters was not being stored in sanitizer and the kitchen hand sink was blocked, according to the report. In all, 16 violations were found.
A follow-up inspection three days later found 14 of these violations were rectified, but chicken, salsa and cut tomatoes were still being held at improper temperatures, the report shows. The temperatures were corrected in another follow-up inspection on Oct. 3, 2018.
On Dec. 14, 2018, an inspector found that tamales were being stored at 113 degrees Fahrenheit and were not being reheated to the requisite 165 degrees. Further, a violation that was labeled as corrected found that "no one was able to locate thermometers for monitoring temperatures in foods."
On July 2, an inspector once again found different raw meats stacked on top of each other. Ground beef was being held at 120 degrees, a cooler was overfilled, resulting in improper temperatures, there was "no measurable sanitizer residual" in the dish sanitizing rinse and the wiping cloth sanitizer "contained well over" the maximum concentration of chlorine, according to the report. Once again, a food thermometer was nowhere to be found, records show.
On July 9 — the final inspection — the restaurant did not have its license posted in public view and there was no food manager's certificate posted, according to the inspection report.
In all, inspectors found more than 30 violations in six inspections. It was not immediately clear if the repeated violations played any part in Montoya's decision to close the restaurant. City Public Health Administrator Dottie-Kay Bowersox said in a Friday email that the Health Department did not order a closure.
Montoya did not respond to a request for comment on the violations.