RACINE COUNTY — Monday night's snowstorm dropped 4 to 7 inches of snow across the county, a few more inches fell during the day Tuesday and more snow is expected later in the week, according to National Weather Service Meteorologist Marcia Cronce.
Though Monday's storm did not deliver a pummeling on the level of last month's polar vortex, which saw temperatures plunge as low as 20 degrees below zero (without wind chill) and up to 10 inches of snowfall, the county still felt the impact, especially on the west end.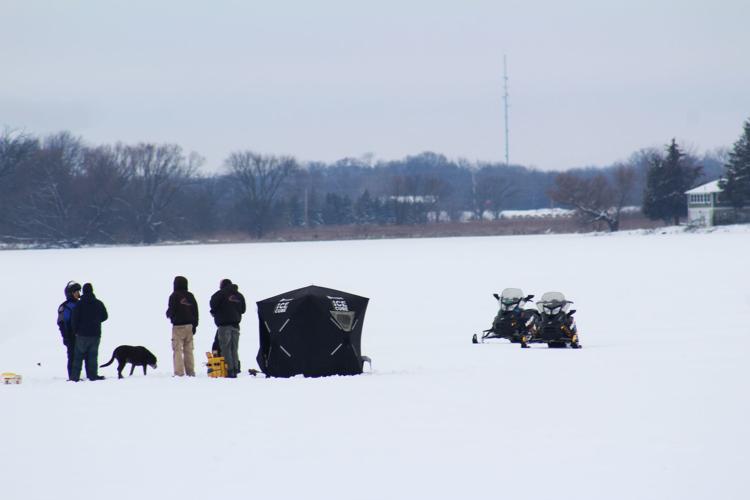 Through 7:30 a.m. Tuesday, Wind Lake and Burlington reported 7 inches of snow and Rochester reported 6 inches, Cronce said. Though the NWS did not have updated numbers past that time, Cronce estimated another 1-2 inches had fallen by noon, bringing those totals to about 8 inches.
Most western Racine County schools were closed Tuesday, as well as at least one on the east end of the county, including: the Burlington Area School District, Kansasville Grade School, St. Mary's Grade School and St. Charles School in Burlington, EverGreen Academy in Mount Pleasant and Elmwood Park, Saint Thomas Aquinas School in Waterford, Union Grove Elementary School, Union Grove High School, Waterford High School, Waterford Graded schools, Washington-Caldwell School in Tichigan, North Cape School in Raymond, and Yorkville Elementary School.
The City of Racine had tallied 4.2 inches as of 10 a.m. Tuesday, and another inch was expected by noon, Cronce said.
Another 1 to 2 inches of snow was expected across the county Tuesday evening into early Wednesday morning and with winds expected at 30-35 mph, drifting snow was a threat.
"The rural areas are probably going to have some trouble in the overnight hours," Cronce said Tuesday.
And more snow is on the way. Another 1 to 2 inches of light snow is expected to start falling Thursday afternoon, but "that looks like headache snow at the most, nothing major," Cronce said.
Friday and Saturday will be "quiet" but there is a "marginal chance" for more snow Sunday, Cronce said.
Most of the remainder of the week will have high temperatures in the 20s, but Thursday's predicted high is 38 degrees. Friday will bring a minor cold snap as temperatures drop to the single digits inland and lower teens by the lake.
Low temperatures are expected to consistently be in the single digits to lower teens through the weekend.
Across the state
Milwaukee and Madison saw similar snow totals to western Racine County on Monday, both posting 7.2 inches. The Milwaukee, La Crosse, Wausau, Madison and Waukesha school districts canceled classes.
Strong winds gusting up to 35 mph Tuesday night prompted the National Weather Service to extend a winter storm warning for Madison from midnight to 3 a.m. Wednesday. Madison also declared a snow emergency.