RACINE — "How do you feel about the COVID-19 vaccine?" "Do you have any medical questions?" "Do you live with anyone who isn't vaccinated?" "Are you afraid of needles?"
These were just a handful of questions Luis Hernandez asked residents on Saturday during the City of Racine's mobile COVID-19 vaccination clinic.
The city's mobile voter registration van, which was first introduced in June in an effort to register more voters in the area, was converted to a vaccine clinic that ventured through 10th, 16th, Packard, Austin, Slauson, Taylor, Bluff and Delamere streets with plans to cover more ground in the coming weeks.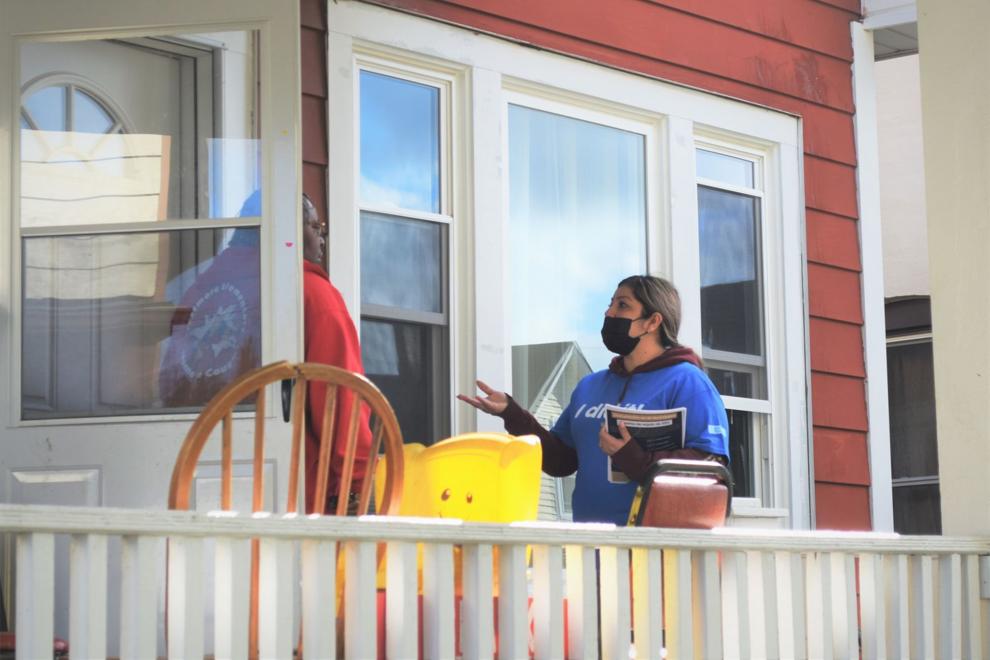 Hernandez, a COVID-19 clinic specialist for Health Care Network, along with other HCN representatives and Alderman John Tate II (who serves the area the mobile clinic stopped in) were knocking on doors and letting people know they could get vaccinated just a few steps away.
HCN is a nonprofit organization providing free or affordable health care to Racine County residents who are either uninsured or have low income. It's been working to reach out to communities and provide the vaccine to them, breaking any barriers like transportation, fear or misinformation.
'The nurses are so good'
For example, when a 13-year-old girl expressed her fear of needles, Hernandez and Claudia Garcia, a dental coordinator at HCN who was helping canvass, said the needle was no thicker than a strand of hair.
"You won't even know it by the time it's over," Hernandez told the girl. "The nurses are so good, they've done thousands of vaccinations."
"We provide them with all of the resources to get the vaccine," Hernandez told a reporter. "We're also here to inform them of the benefits (of the vaccine), and the incentive that Racine currently has, which for some individuals, that is the tipping point to actually get the vaccine."
Anyone who was vaccinated at the mobile clinic — either with their first or second dose — was rewarded by the city with a $50 gift card.
'You've got to keep coming'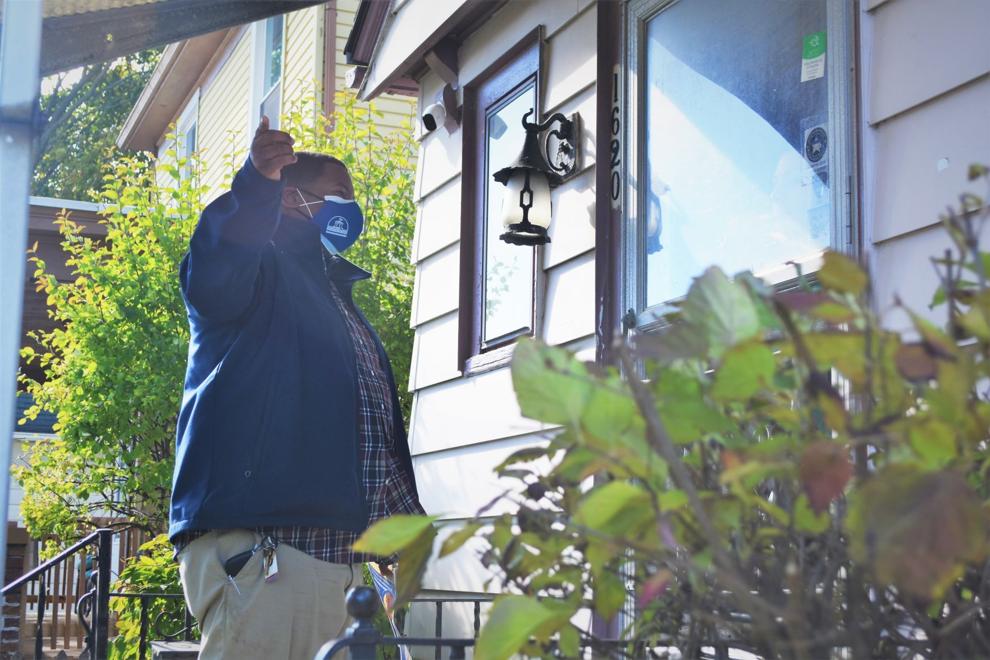 "Today's an example where you have to keep doing something differently, because each new intervention kind of gets this initial wave of response, and then tapers off," Tate said. "You've got to keep coming because very easily, folks will be like, 'It must not be that big a deal,' because they're not hearing or seeing about it anymore."
The mobile clinic and pop-up vaccination sites are ways to "remind folks that we are very much still within a pandemic," Tate said.
When parked at the intersection of 16th Street and Packard Avenue, Hernandez saw a man he'd met the day before and had informed of the pop-up clinic. On Saturday, the man returned with a friend; they both got vaccinated.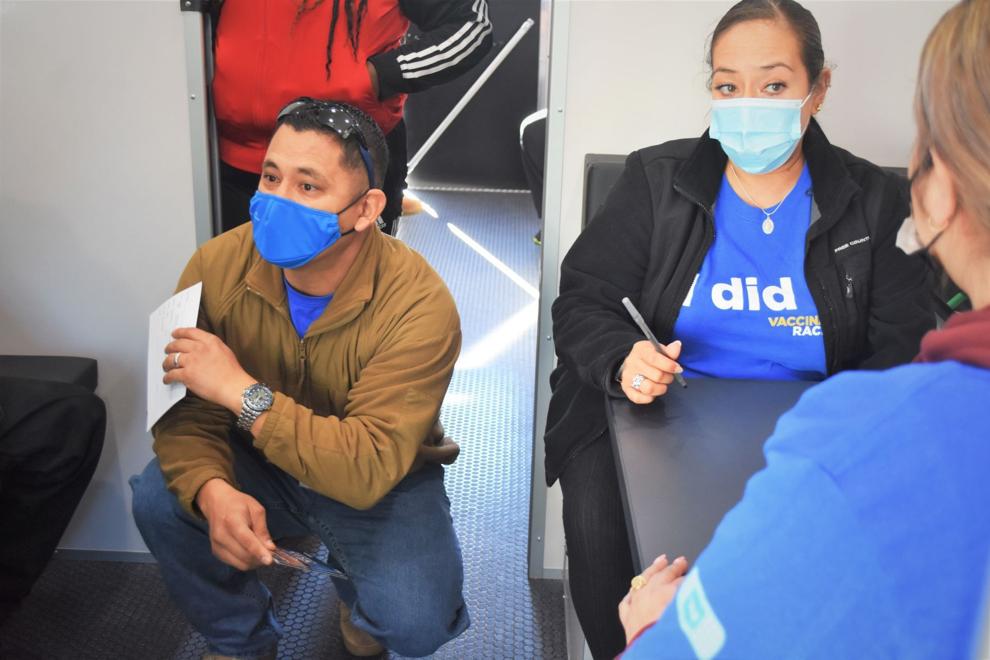 "As we continue to do this, and the program is more known that we go to the community to help out, I think (vaccination rates) will get better," Hernandez said.
Meeting residents where they are allows for that "first-hand communication," Hernandez called it.
"It allows us to go to them at their comfort zone," he said, which could ease their feelings of hesitation or fear about the vaccine. "I continue to enjoy (talking) because that receptiveness that eventually comes in after the hesitance — because I've had quite a few individuals that are initially hesitant, combative or defensive — but then they see I'm here to help out and give factual information about the vaccine."
PHOTOS AND VIDEO: Getting vaccinated at Festival Hall
Free parking near Festival Hall for those getting vaccinated
Vaccinations at Festival Hall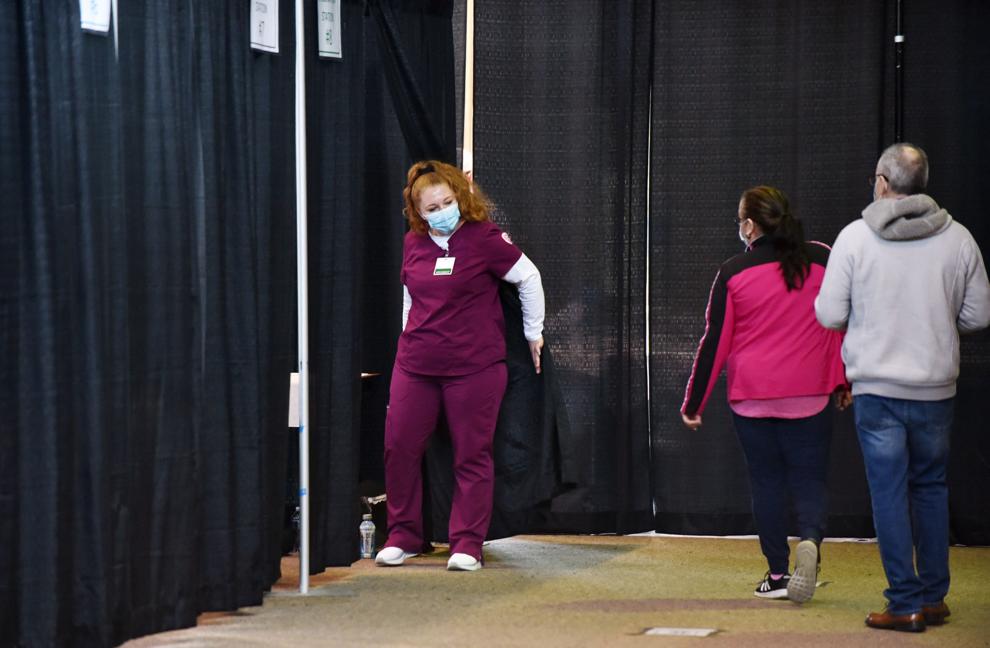 Temperature check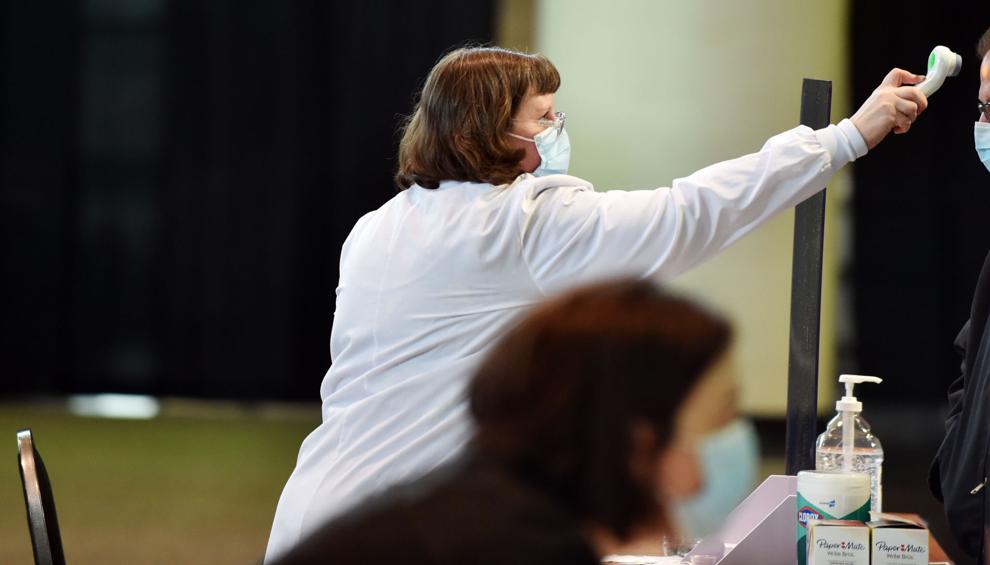 Vaccinations at Festival Hall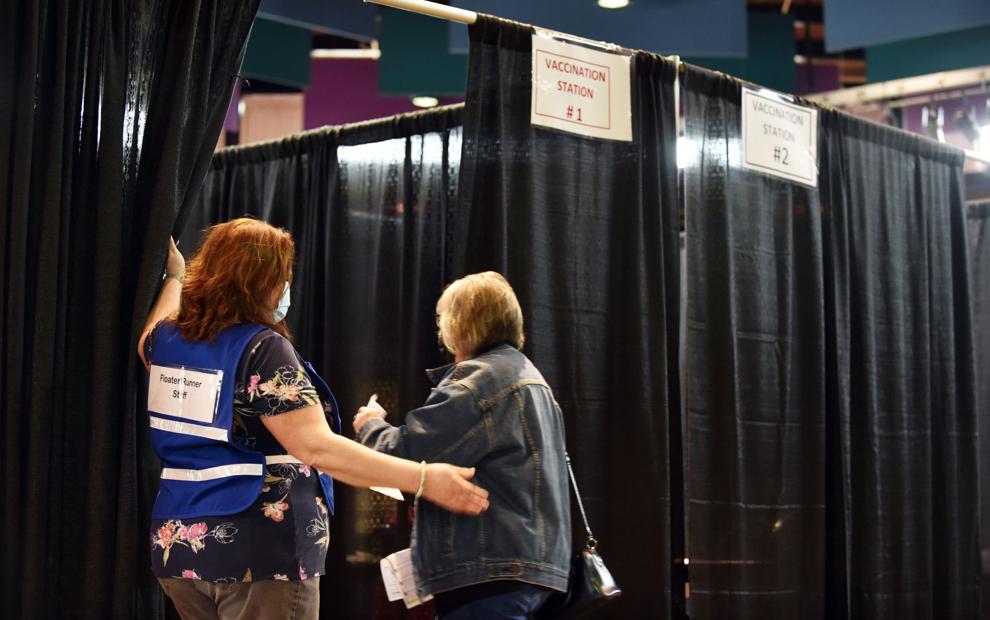 Cleaning before the needle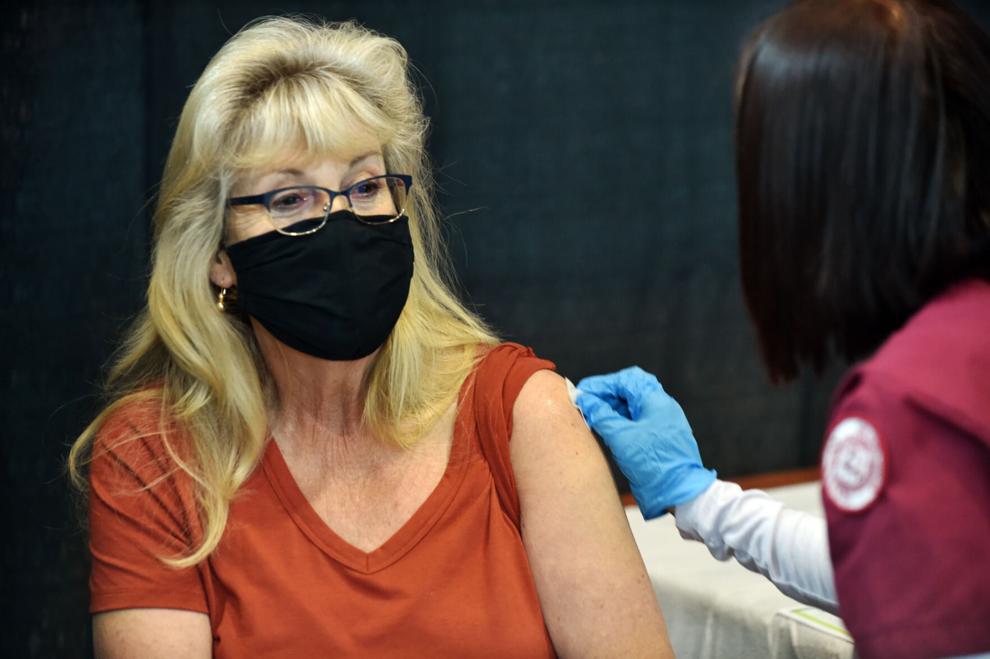 Watch now: Cindy Evans says "I want life to be back to whatever normal will be"
Vaccinations at Festival Hall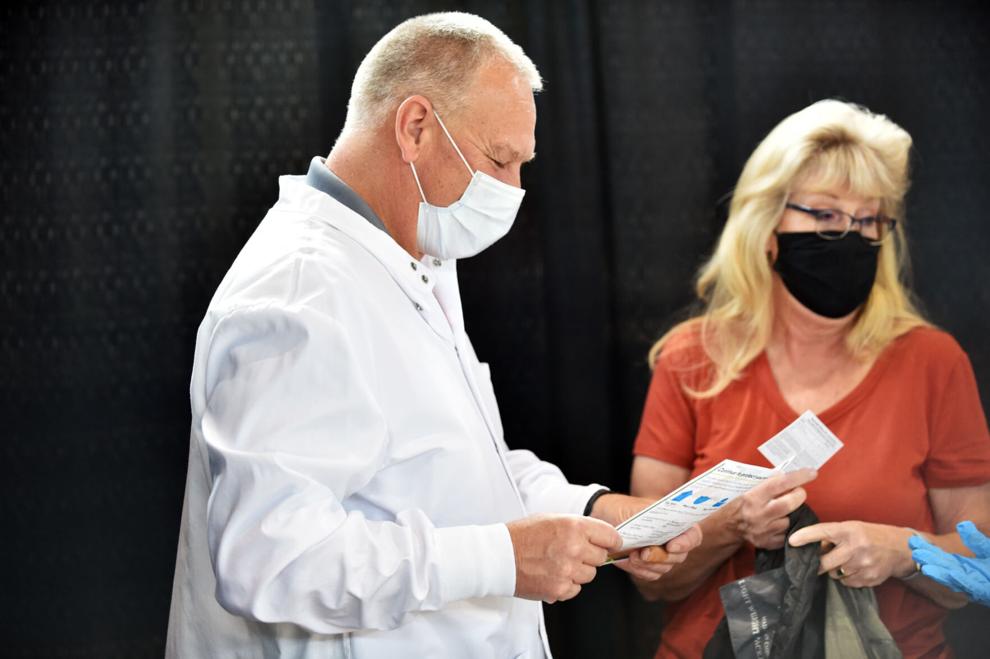 Vaccinations at Festival Hall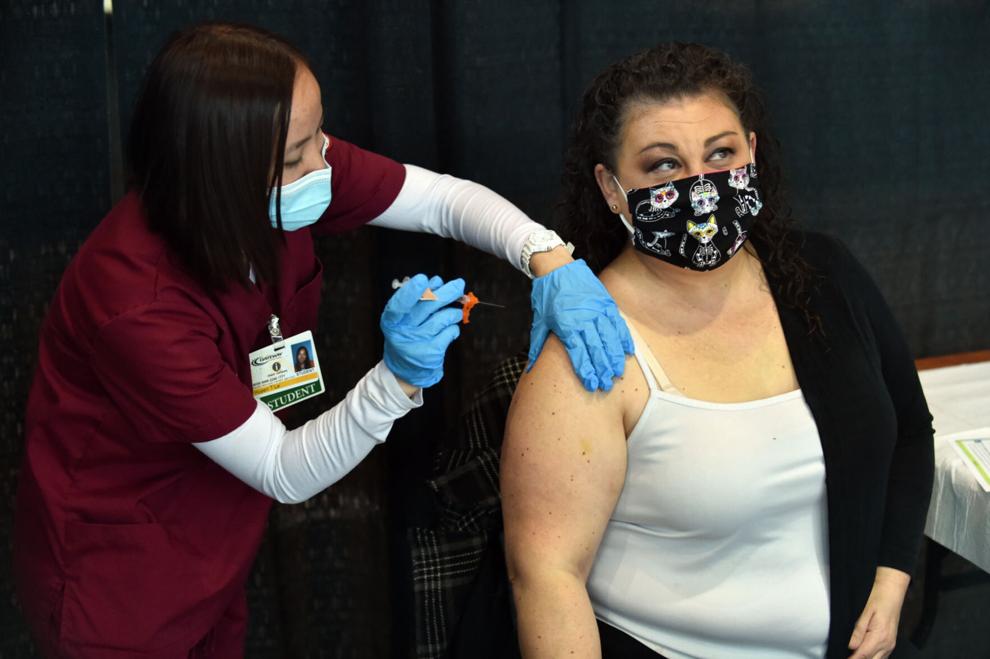 Watch now: "I'm really, really relieved," says Roxanne Shuebel of Racine after getting her second COVID-19 vaccine shot
Trapp Goldbourne after getting his first dose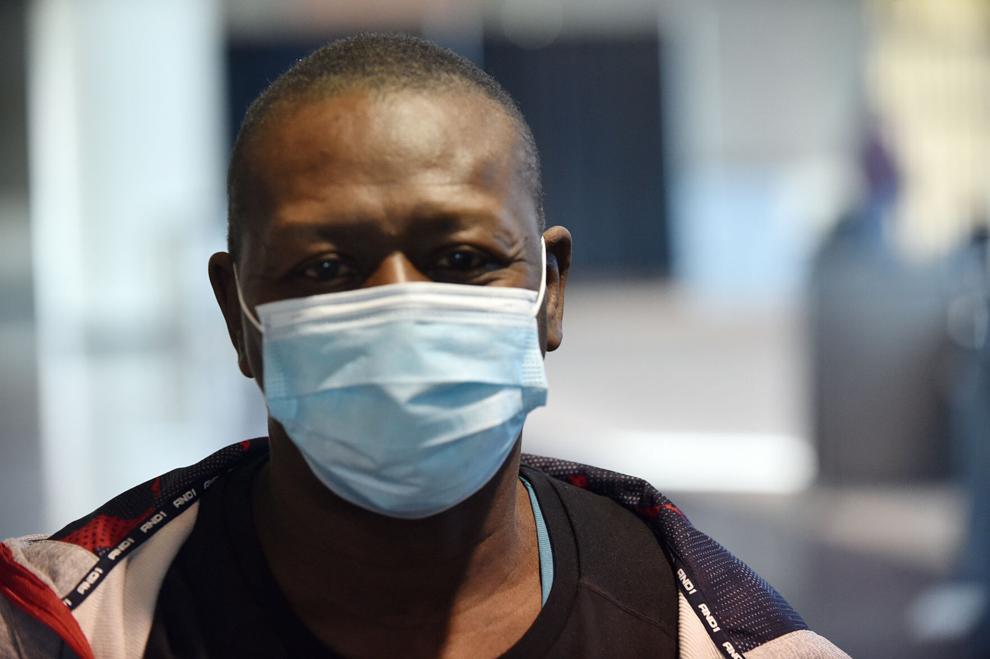 Candies and stickers for the vaccinated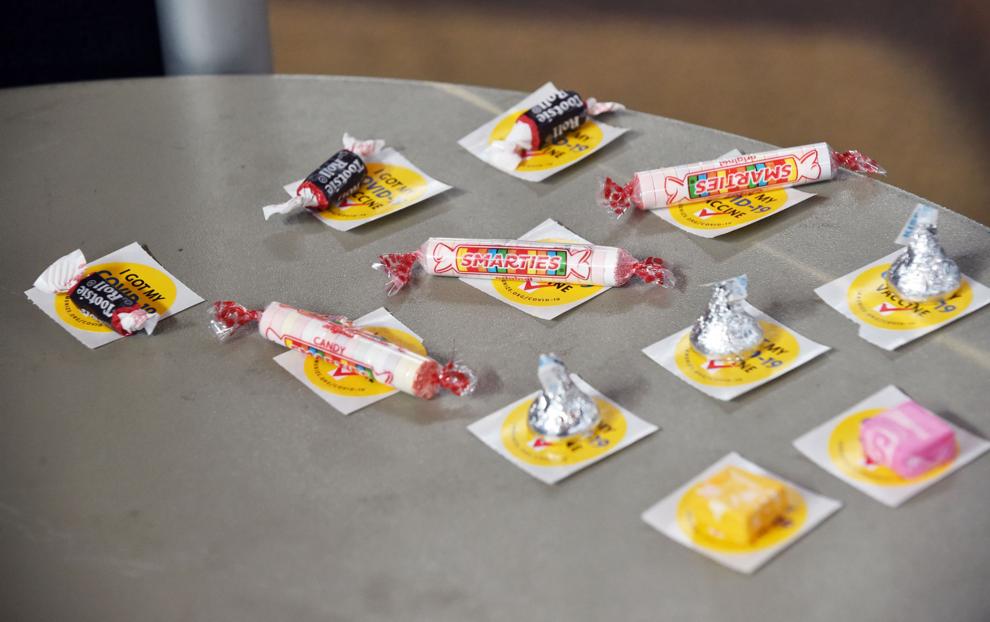 Vaccinations at Festival Hall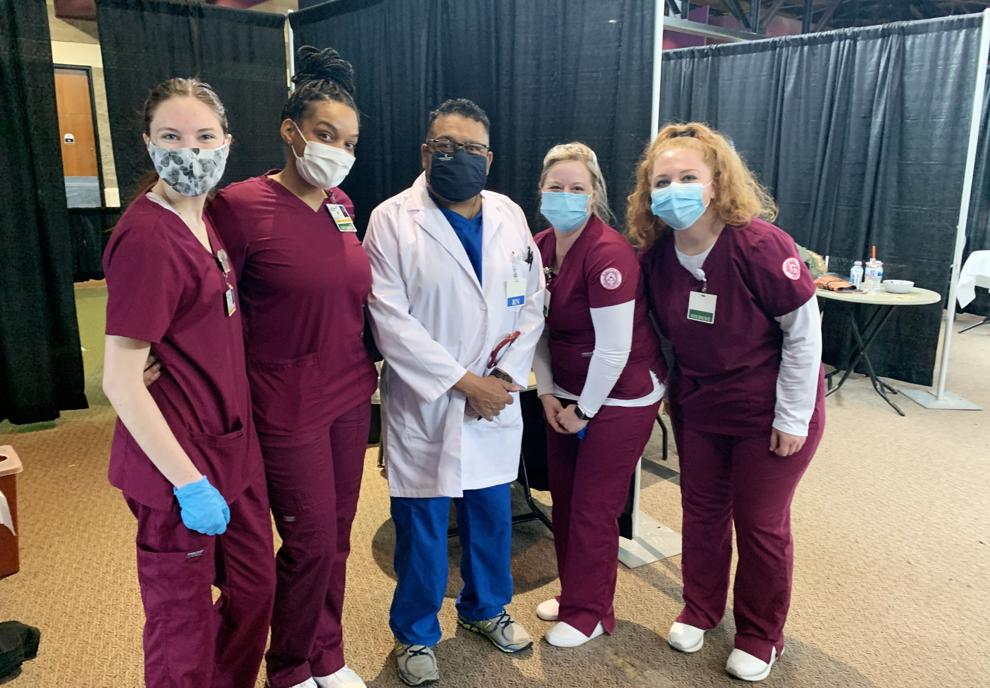 Larry Bannister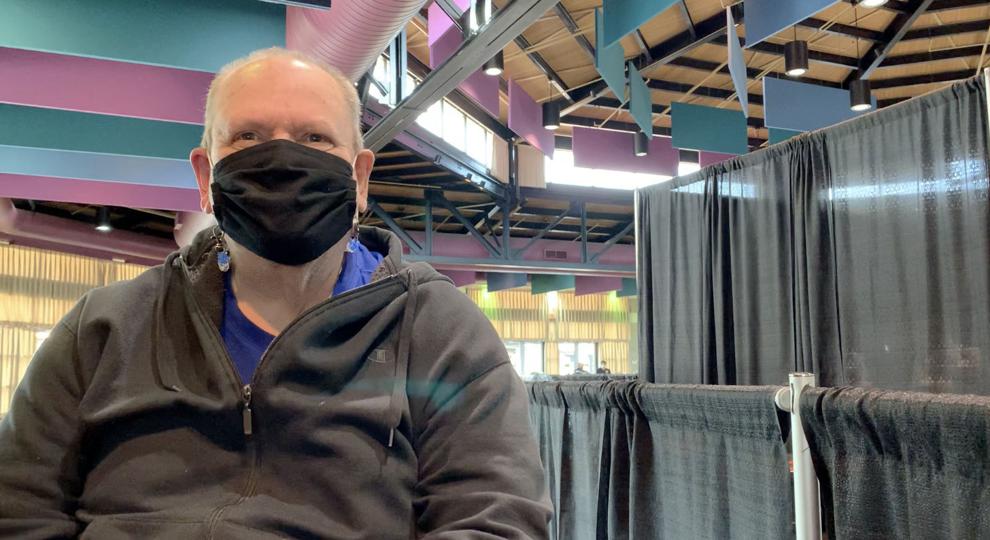 Watch now: Larry Bannister, who survived polio as a youngster, tells young people "Don't be stupid" and to get vaccinated against COVD-19
Vaccinations at Festival Hall