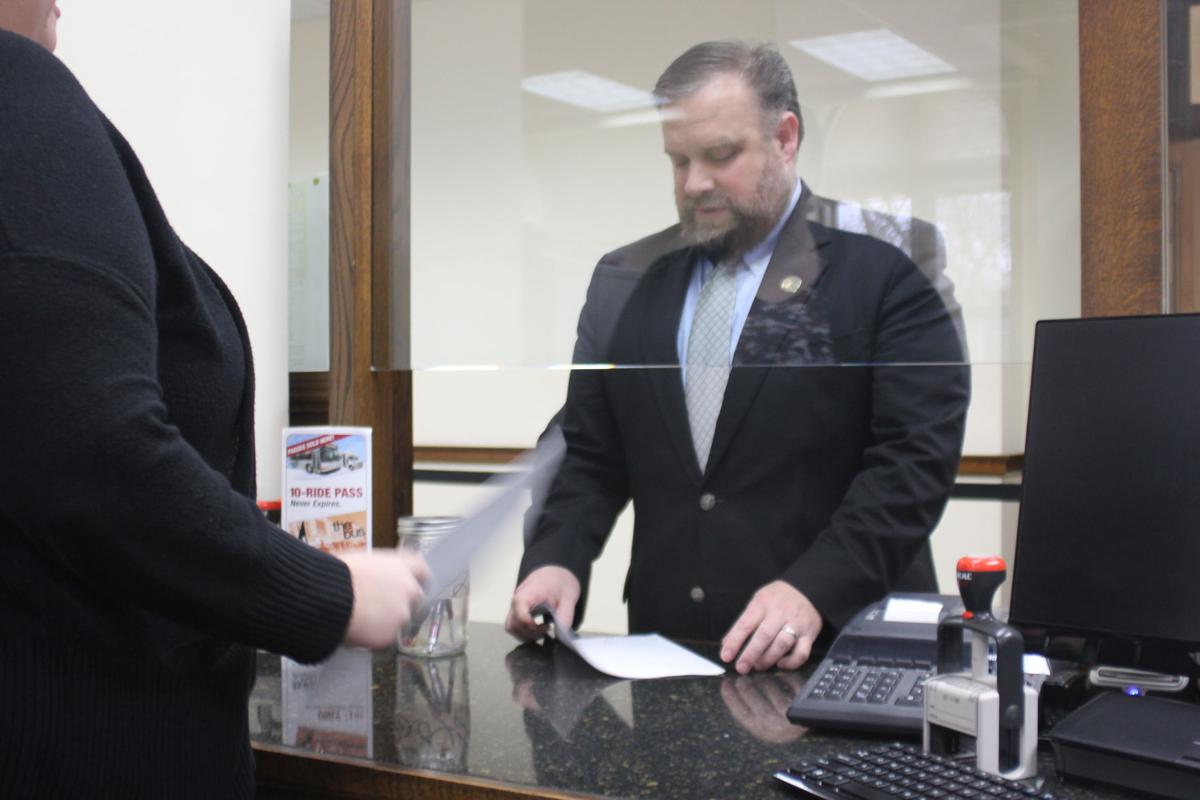 RACINE — Racine's City Council Tuesday upheld Mayor Cory Mason's veto of funding for an event center.
The council addressed the matter Tuesday after Mason vetoed funding for the arena from the city's spending plans. The veto was one of three Mason issued last month; he also vetoed a communications position and an additional city attorney job focused on development. The council was originally scheduled to take up the vetoes at its Nov. 21 meeting but delayed the conversation because one alderman was absent.
Effort to override arena veto fails
The event center/arena was proposed by former Mayor John Dickert and supported by Council President Dennis Wiser, who had filled in as interim mayor after Dickert's resignation and until Mason took office. Mason announced last month that he was vetoing the funds for the project from the spending plans, in keeping with his campaign promise.
"As a mayor who wants to set a good tone with the voters who just elected me less than a month ago, it is really important that that I follow through and keep my word," Mason told media outlets at the time.
The City Council voted down an effort to override Mason's veto, with seven aldermen voting to override and eight voting against. A successful override would have required a two-thirds majority of the City Council, which would be 10 aldermen.
People who spoke in favor of the override said the event center would provide an opportunity to boost employment and drive tourism. Some who supported Mason's veto said they like the idea of the project, but that now is not the time.
"I'm voting to give us a chance to come together to heal," said 14th District Alderman Jason Meekma, who voted against overriding the veto. Meekma said he thinks the project could be good for Racine but that the city has become too divided over the matter.
Prior to Tuesday's vote, council members received an update from city staff about progress on a list of 10 benchmarks that were developed to keep Racine on track in developing the arena. Staff said Monday that they had so far met six of the 10 benchmarks, such as developing an agreement with a private developer to construct a hotel. A tenant lease with a minor-league hockey team is also almost finished, staff said.
One benchmark could not be achieved, staff said Monday. The board of Real Racine, the county's tourism agency, which receives room taxes from hotel stays to promote local tourism, voted against spending those funds on paying down event center project debt.
Alderman John Tate II, who represents the 3rd District, cited that issue in voting against overriding the veto.
Communications role veto upheld
Mason vetoed $20,000 in additional expenses to eliminate an administrative assistant and turn it into a communication manager role. In an explanation of the veto, Mason wrote that he thinks the city should instead create a full-time position devoted to communications, rather than add the work to someone else's current duties.
The council also upheld that veto and will instead lay plans for a full-time role.
Mason's third veto nixed $190,000 in salary and benefits to create a new city attorney position that would focus on development efforts. He explained in writing that he thought the city could realize a savings through different avenues than a new job, such as negotiating lower rates with outside lawyers and opting for longer-term, project-based contracts.
Council members did not try to override that veto Tuesday.
"I'm voting to give us a chance to come together to heal."

Jason Meekma, 14th District Alderman