RACINE — Mayor Cory Mason is requesting $6.6 million of the city's American Recovery Plan Act funds to address some of the city's most pressing issues with housing, COVID vaccinations and personnel to manage functions related to grants.
The funding request represents 14.3% of the city's ARPA funds, which total nearly $47 million.
After a lengthy discussion on Monday, the Finance and Personnel Committee voted to recommend the city council approve the proposal.
Housing
The bulk of the funding requested by Mason — $4.4 million — would be used for housing.
Mason requested $1.5 million to establish a land bank that would address the rehabilitation of the city's housing stock, which could include abandoned structures and vacant lots with outstanding property taxes.
The Center for Community Progress nonprofit defines "land banks" as "governmental entities or nonprofit corporations that are focused on the conversion of vacant, abandoned and tax delinquent properties into productive use."
As of May 20, there were 371 parcels in Racine County whose taxes are at least eight years delinquent, according to Racine County Treasurer Jeff Latus. Of those parcels, 107 were vacant lots.
These properties represent an ongoing challenge, because potential developers are reluctant to start a project where they have to pay off someone else's back taxes.
The mayor also requested $2.5 million to increase homeownership. Approximately 50% of current city residents are renters.
Of that $2.5 million, $1 million would be set aside for $10,000 forgivable loans over a seven-year period. Those loans would serve as an incentive for city employees to purchase homes in the city.
The proposal would provide another $1 million over a seven-year period for city residents who are first-time homebuyers with $10,000 in forgivable loans. For the first 60 days, priority would be given to those participating in Racine Works or the YMCA GED (General Educational Development) program, and graduates of Housing Resources Inc. who qualify. After the 60-day period, the program could be blended with a new proposed match program.
The match program would provide $500,000 for forgivable loans in the amount of $5,000 for area employers who would be willing to match the city's $5,000 in order to help their employees purchase homes in the city.
Lastly, the mayor is requesting $400,000 for administrative costs in order to close properties, review applications, etc.
The housing funds would be allocated to the Community Development Authority to award grants and identify properties for the land bank.
Recruitment and vaccine incentives
In order to make the city more competitive in recruiting for city positions, the mayor requested $50,000 to create a fund for signing bonuses.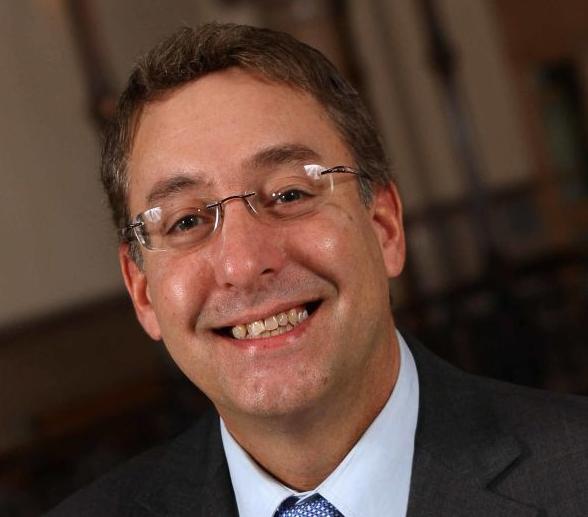 According to City Administrator Paul Vornholt, a recent potential candidate for an open city job decided to take a job with another employer that was offering a $10,000 signing bonus.
"What I am suggesting is to give us (city staff) tools to minimize some of those incentives (offered by others) and put us in the ballpark," Vornholt said.
The mayor also requested $600,000 for vaccine incentives. Modeled after other programs across the country, the program would give a cash card of $50 per shot.
The goal is to get 6,000 additional people vaccinated. The program would be open to city residents only.
The City of Racine's vaccination rate has lagged. As of Thursday, according to state data, 42.7% of city residents who have received at least one vaccine dose, compared to 49.4% of all Racine County residents, and 53% of all Wisconsinites.
Meekma said it did not feel "morally proper" to give people $50 to get the vaccine, and nothing to the people who already went out and got the shot on their own.
Worse, Meekma argued, it would set a precedent where, in the future, members of the community may only act if there was that kind of incentive.
Members of the committee appeared more ready to adopt a buddy proposal, wherein the $50 would go to the person who brought someone else in for a vaccination.
But Shannon Powell, the mayor's chief of staff, noted the lowest vaccination rate in the city was among those ages 12-25, a group that could more easily be motivated with a cash card.
After talking the matter out with his colleagues, who stressed if there was a resurgence of COVID-19 the council would want to feel like they did everything they could to get people vaccinated, Meekma said he had "come to the point where (he) could support this."
Administration and support
The mayor further requested $1.5 million for either limited-term employees or professional service contracts. Committee members felt an employee, even a limited-term employee, would be preferable to a contractor.
If the council opted for employees, the term of employment would be limited to four years unless other action was taken.
Vornholt said the city would "have to make some commitment over time" if they hoped to attract quality personnel, so a one-year contract wouldn't cut it.
The first position was for a finance compliance specialist, which would cost an estimated $500,000 over the course of four years.
Mason requested the position because state and federal dollars coming in with COVID relief have significant and cumbersome accounting and reporting compliance requirements. Should the city fail to report accurately, and give the impression of misuse of federal dollars, there could be a reduction of funding in the second round.
The second position was that of outreach manager, also slated for a proposed salary of $500,000 over the course of four years. This position will ensure resources are directed appropriately. Nonprofits, community organizations and others may not be aware of the funding that is available.
Lastly, Mason proposed the city hire an ARPA and grants manager, also for $500,000 over the course of four years.
Not only are there many local and federal grants that could be pursued, but if the $1 trillion infrastructure bill becomes law — and that seems likely after the Senate passed it Tuesday — Racine will need someone to apply and advocate for those dollars on behalf of the city. Vornholt explained it will not be enough for the city to simply fit into eligibility categories to expect substantial aid.
"They'll want us to prove it," he said. "They'll want the documents, census tracts, demographics, the proven programs that we have in place." Obtaining these grants will take time, effort and someone with the experience to do it.
These are not the routine grants that come up annually, Vornholt said, with elements the city has on a boilerplate template. "This is all new territory," he said.
Other cities in Wisconsin are taking similar steps, according to Vornholt, who felt the city should act sooner rather than later in case the few qualified people for this type of position are hired by other cities.
"Everything else moving forward is likely going to be a competitive grant process or a qualification process of some sort where we have to get in and compete," Vornholt said.
Things to do in and around Racine County
Events coming up this weekend and in the coming weeks in and around Racine County.