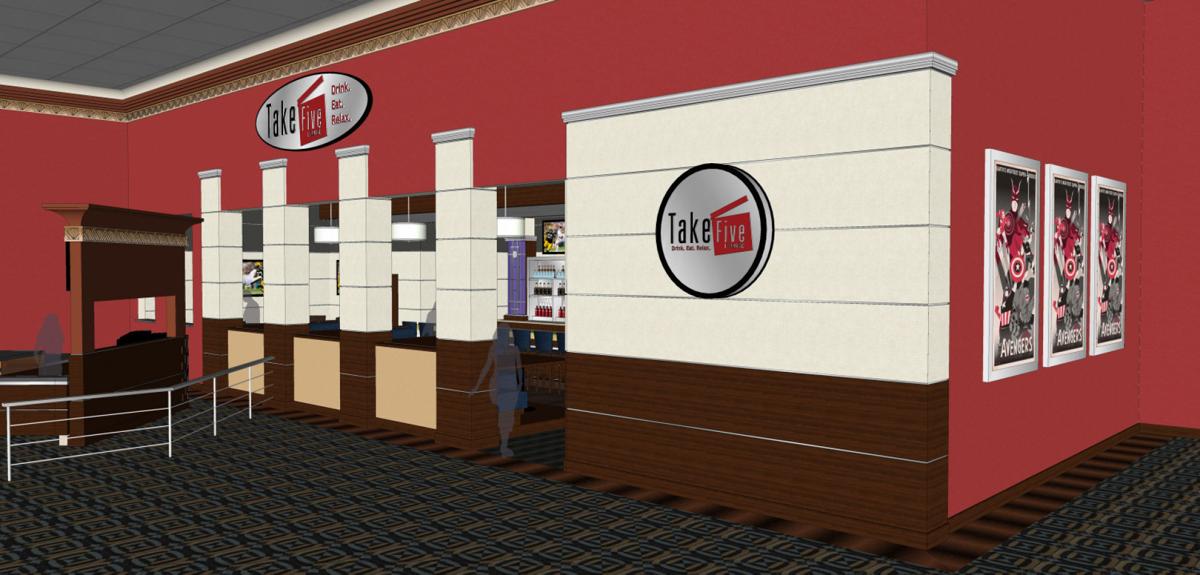 STURTEVANT — The idea of "drinks, dinner and a movie" may take on new meaning before long at Marcus Renaissance Cinema.
Pending approvals, Marcus Corp. will renovate the lobby of the 13-screen Renaissance Cinema at 10411 Washington Ave. to include a lounge with alcoholic drinks and wider food offerings.
"What we're noticing is the movie-going experience is changing, and folks are looking for a more complete night out," company spokeswoman Mari Randa said.
The company's goal is to add a Zaffiro's Express restaurant and Take Five Lounge to the theater's lobby by sometime this summer, Randa said.
Drinks and food could be consumed either in the lobby, which will be furnished with tables and chairs or in any of the theaters.
The first Take Five Lounge opened in 2007 at Marcus' Brookfield Majestic theaters, she said. The lounges are now in 12 Marcus theaters, with a couple more under construction now. They sell not only drinks but also food offerings including appetizers and sandwiches. A movie ticket is not necessary to patronize the lounge which is separated from common spaces by a combination of walls and partial walls.
Zaffiro's is a restaurant that opened "many years ago" in Milwaukee, Randa said. Their claim to fame is very thin-crust pizzas. "They're freshly made — not frozen," she said.
Zaffiro's Expresses also offer foods including appetizers, salads and desserts, she said.
Although food and drinks can be brought into any theater, Randa said, "More people hang out in the lounge."
Randa said making sure alcoholic beverages don't lead to trouble "starts with extensive training, which is mandatory. … We have a lot of procedures in place."
For example, she said no one will be allowed to buy and take multiple drinks into a theater where there is no assurance they wouldn't be handed to underage drinkers. Marcus also has a secret shopper program to check on compliance with its policies, Randa said.
"At the Take Five Lounge, children must be accompanied by an adult or guardian to sit in the lounge area," she said. "Children are not allowed at any time to sit at the bar itself."
Also as required by law, only employees at least 18 years old will serve alcohol, Randa said.
Sturtevant Police Chief Sean Marschke said he didn't have any concerns about Marcus adding the lounge. "It's a great opportunity for our location because there are no restaurants out there," he said.
"I think it's a creative way to increase their business," Village President Steve Jansen said.
Get local news delivered to your inbox!
Subscribe to our Daily Headlines newsletter.