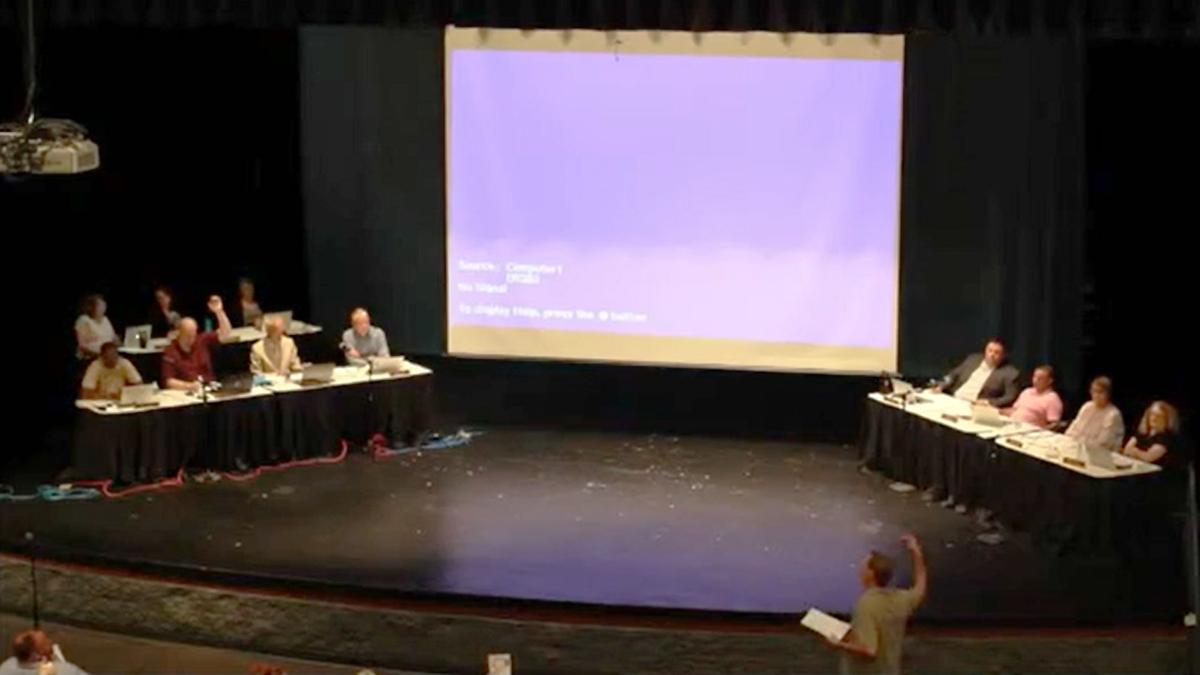 BURLINGTON — A man who made an anti-Muslim remark and was one of several people who shared inaccuracies about mask-wearing was applauded Monday evening by some in a crowd of parents who gathered to oppose mandating masks in the Burlington Area School District during a school board meeting that ended in disarray.
The statement, by Rob Schroeder of Burlington, came near the end of a heated hour of public comment that was dominated by parents speaking in opposition to the idea of possibly requiring students to wear face coverings to start the 2021-22 school year amid the resurgence of COVID-19. The hour of public comment included several residents calling for the school district to oppose the Department of Public Instruction's order to more strongly address a "severe, pervasive and persistent … racially hostile environment" in its schools.
Schroeder said: "If you study history, in the Muslim faith they found out long ago that if they put a mask over people's face, they'll capitulate. They'll give in."
As the comment was being made, School Board Member Barry Schmaling had his hand raised, indicating that the man's allotted time to speak was up.
School Board President Peter Turke then interjected, saying, "Careful." Schroeder tried to continue speaking in a louder voice, but Turke spoke up, saying forcefully: "Sir, your time is over."
Schroeder stopped speaking and walked back to his seat while being applauded by some of those in attendance, although not as loudly as other speakers had been cheered.
Prior to walking from the mic, Schroeder had made inaccurate statements about masks. He claimed that wearing a mask causes "acidosis of the blood," even though it doesn't, as numerous health experts and organizations have affirmed in the battle against misinformation. Schroeder also said that mask wearing was linked to an increase in suicides. However, total suicides in America actually decreased, 2020 data show, although a Baylor University study did find slightly higher rates of suicidal ideations among those ages 11-21 in one Texas metropolitan area when comparing 2019 to 2020.
Studies have also shown that wearing a hijab, one of the most common face coverings worn by Muslim women, is actually "associated with increased psychological wellbeing," a Stony Brook University study reported. Citing several other studies, the Stony Brook report said: "(I)ndividuals practicing hijab in a New Zealand sample reported greater life satisfaction and fewer symptoms of psychological distress. Hijab may also function as a buffer against negative media messages about beauty standards and sexual objectification. In a study from Britain, muhajabbas (women who wear hijabs) placed less importance on appearance and reported more positive body image. Additionally, muhajabbas in the United States reported lower experiences of sexual objectification and more opportunity to act freely in a sexist society."
Anecdote involving race sparks back-and-forth
A race-related comment made during the meeting also drew a negative response.
A man who identified himself as Joshua Schimek of Dover and as a 1997 Burlington High School graduate shared the following: "I just want to walk you through a hypothetical. Now this didn't happen to me, but it did happen to a friend of mine. He was walking late at night, one night, with a couple friends through a predominantly African-American community. This community was probably about 98% African-American, and they ended up getting jumped, assaulted by three men.
"Now, it would be easy I guess for someone to say: 'Well this happened to me, everybody in this community must be bad and evil, right? Because they're all the same.' Yet, the qualities that my education from this district, what it instilled in me was that you don't look at and judge things in that fashion. And yet that's exactly what the State of Wisconsin did here. They took a few isolated incidences from some problem students and they used it to judge this entire district as being racist, and that is flat-out wrong."
The man paused for a few seconds as those seated behind him cheered before continuing. "For this board to even consider complying with the State of Wisconsin order without fighting it is disrespectful to every single taxpayer in this room and even those not here."
In a live chat in the school's livestream of the meeting on YouTube, a commenter identified as "cindy kemper" wrote "omg the racism is sickening."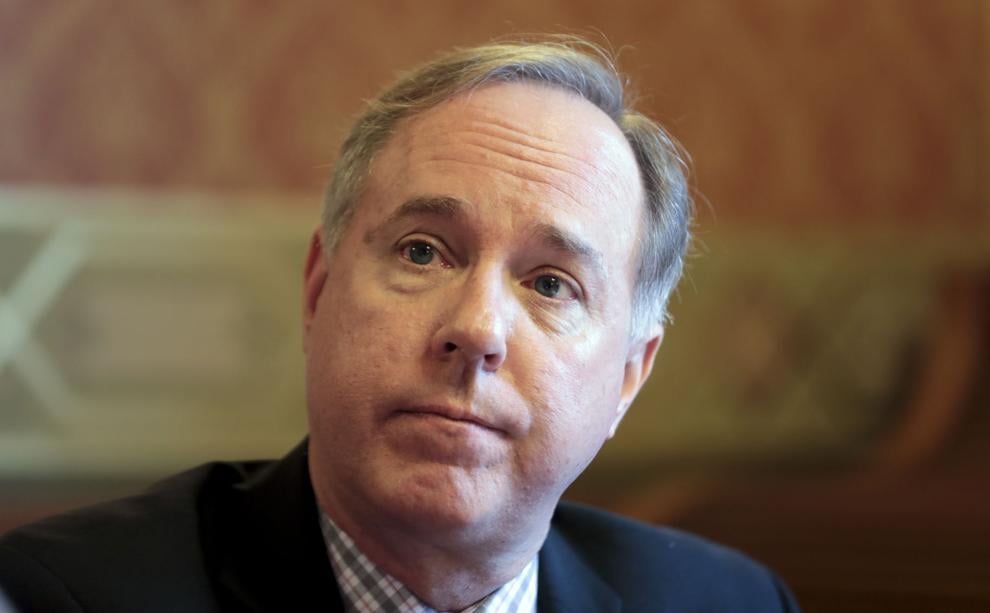 Assembly Speaker Robin Vos, a Republican who resides in nearby Rochester, also was in the chatroom. He replied to Kemper: "saying you don't need to wear a mask isn't racist."
cindy kemper then replied "talking about getting jumped in an african american neighborhood is."
Vos replied "that's why the idea of systematic (sic) racism and CRT (Critical Race Theory) being taught in our community is dangerous and should not be taught."
An account titled "Casey Kemper" then replied "Robin Vos are you saying that you don't think systemic racism is real?"
Vos: "assuming anything about someone based on their race is wrong and shouldn't be accepted in our society."
Then an account with the name Mary Schroeder replied: "CRT is a college level class and is not taught in Burlington. The school board just released a public statement about this."
Vos: "I think racism is real and needs to be confronted but the idea that children are inherently racist based on their skin color is wrong."
cindy kemper: "Honestly do you think that you would be an elected official in this area if you were black?"
Vos: "We live in a conservative area and if an articulate person, regardless of race, but consistent with the majority opinion ran, they could win regardless of race. Marlo Brown (who is black) just won (a seat on the school board in April 2021)."
The publication Education Week reports that "the core idea" of Critical Race Theory "is that race is a social construct, and that racism is not merely the product of individual bias or prejudice, but also something embedded in legal systems and policies." It is not taught in Burlington, school leaders have repeatedly affirmed. CRT is primarily a theory discussed in higher education, not in elementary or high schools.
Like Schimik, school board member Taylor Wishau, who ran alongside and helped promote Brown as a fellow Republican candidate, has repeatedly called for the district to ignore the state order regarding its findings of racism in BASD. But Wishau doesn't seem to have the support of the full school board.
Turke, who has repeatedly noted that CRT is not part of any BASD curriculum, has warned fighting the state would be "very difficult and expensive" and likely fruitless.
Chaotic Burlington school board meeting in photos and video
Watch now: Cheers interrupt a BASD school board meeting
Thumbs up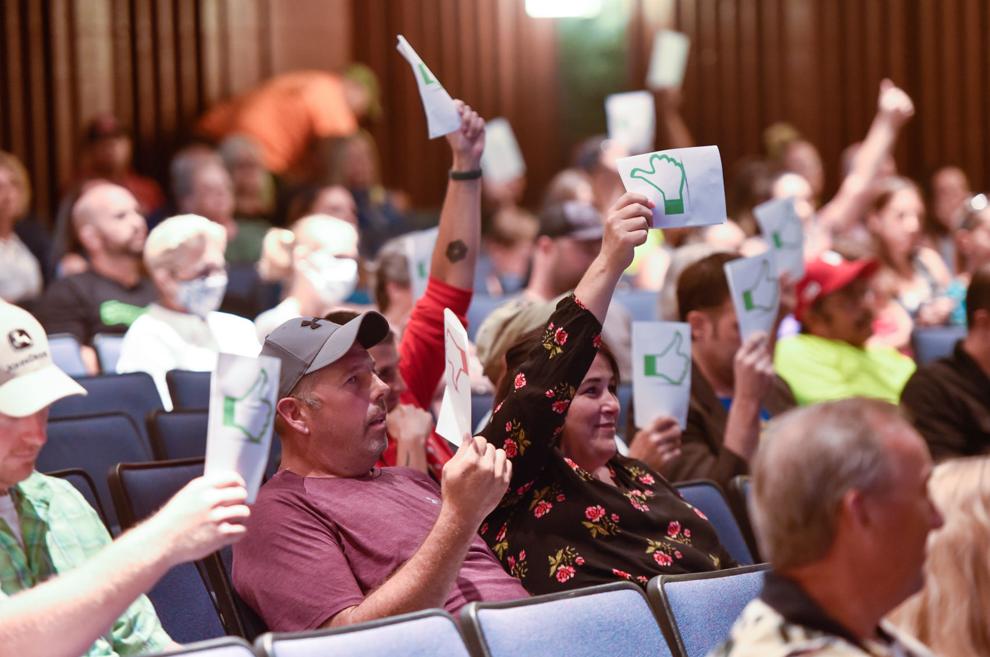 Thumbs up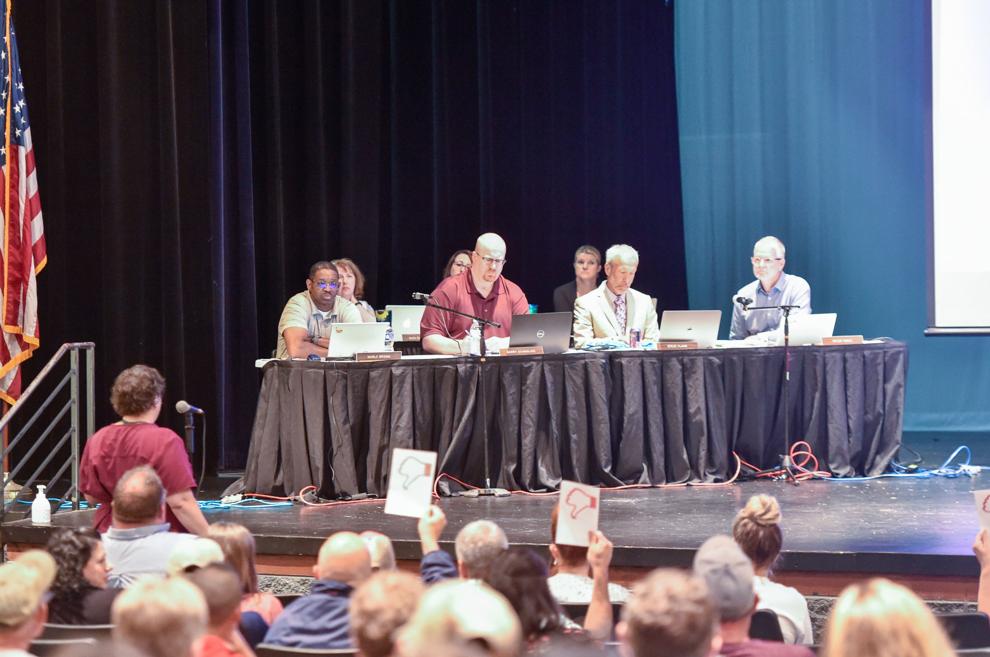 Watch now: A turn towards chaos
Hypcrocrisy is not a virtue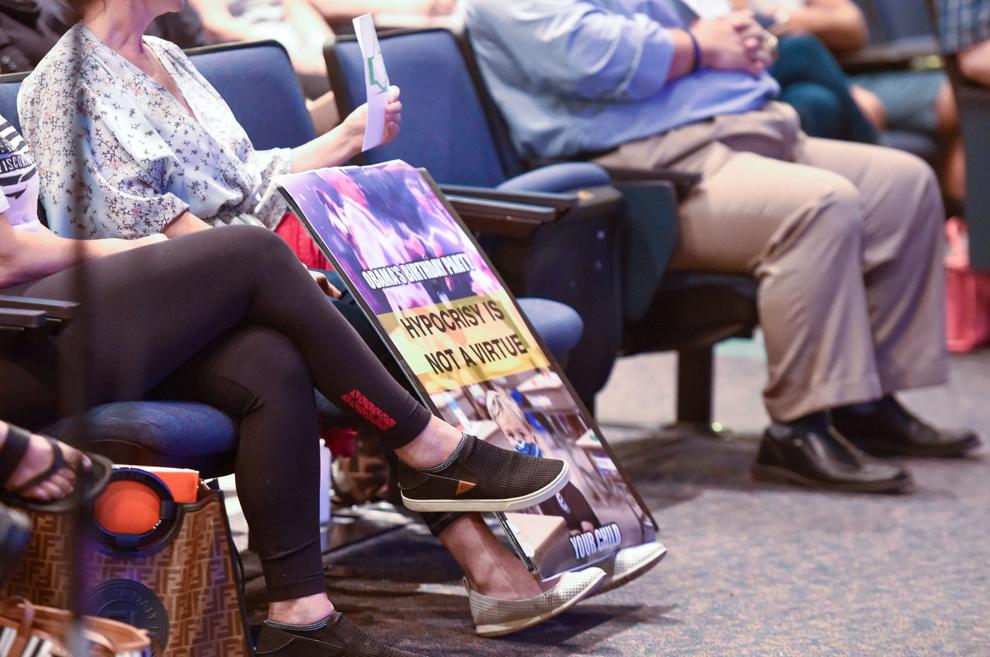 Masks sighted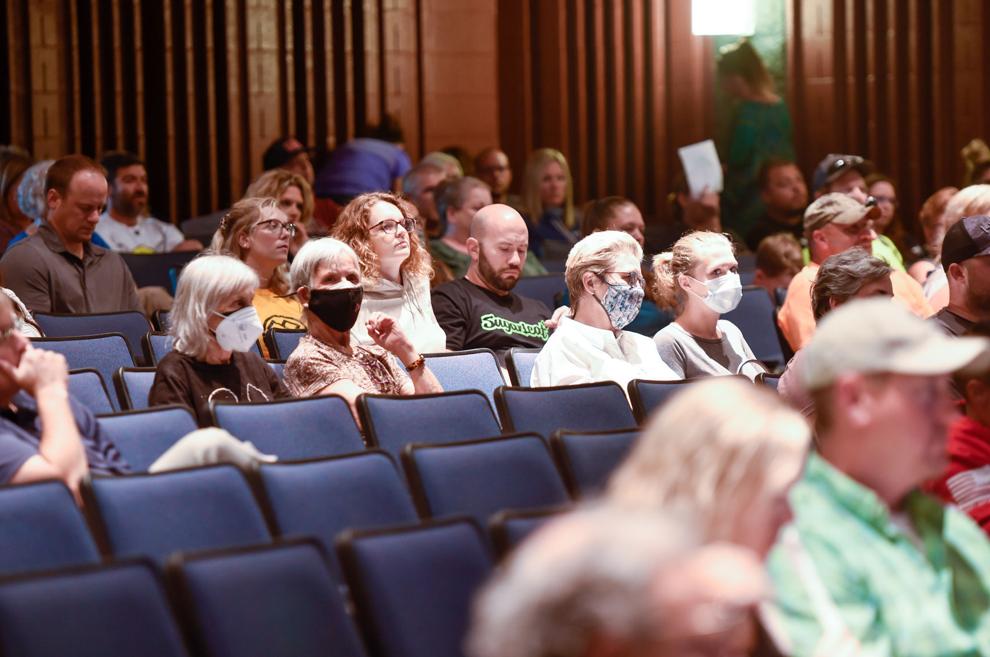 Turning point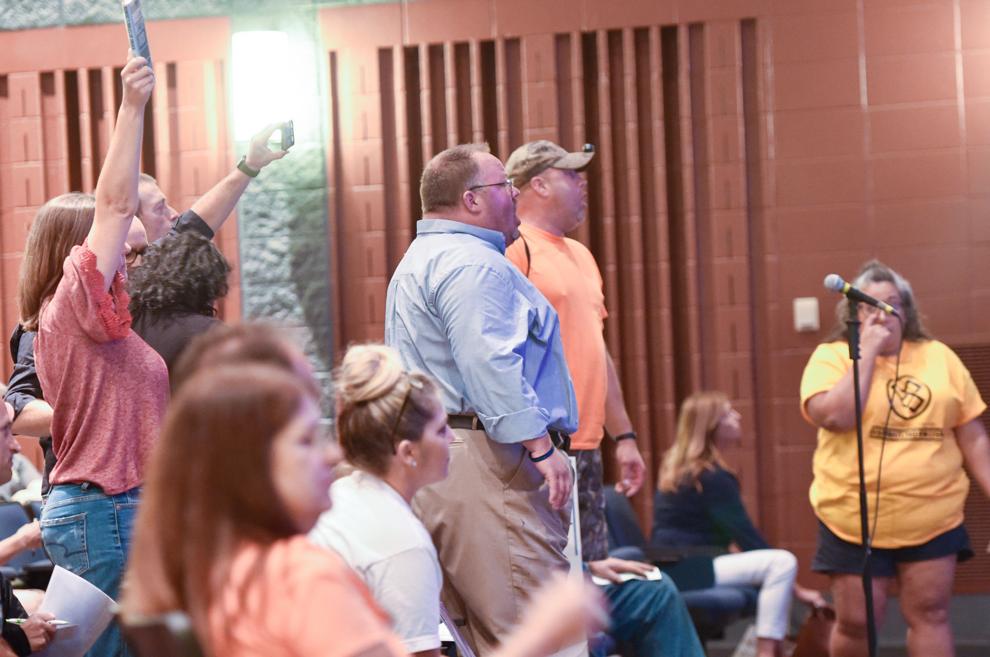 Watch now: The moment the Burlington Area School Board ended its Aug. 9 meeting, to the displeasure of anti-mask mandate parents
Watch now: BASD parents were stopped by police
Stopped by police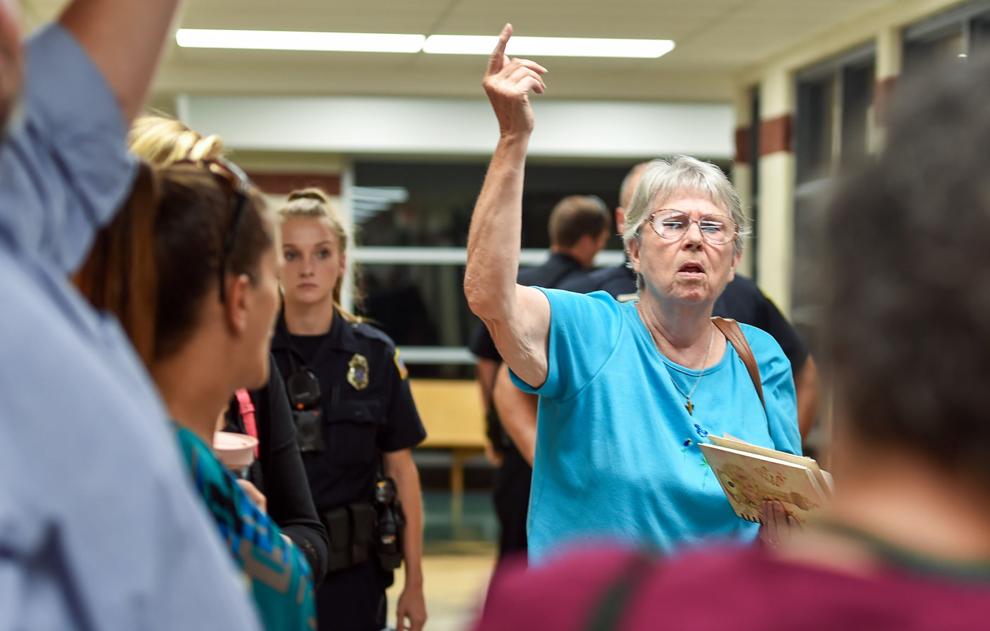 Stopped by police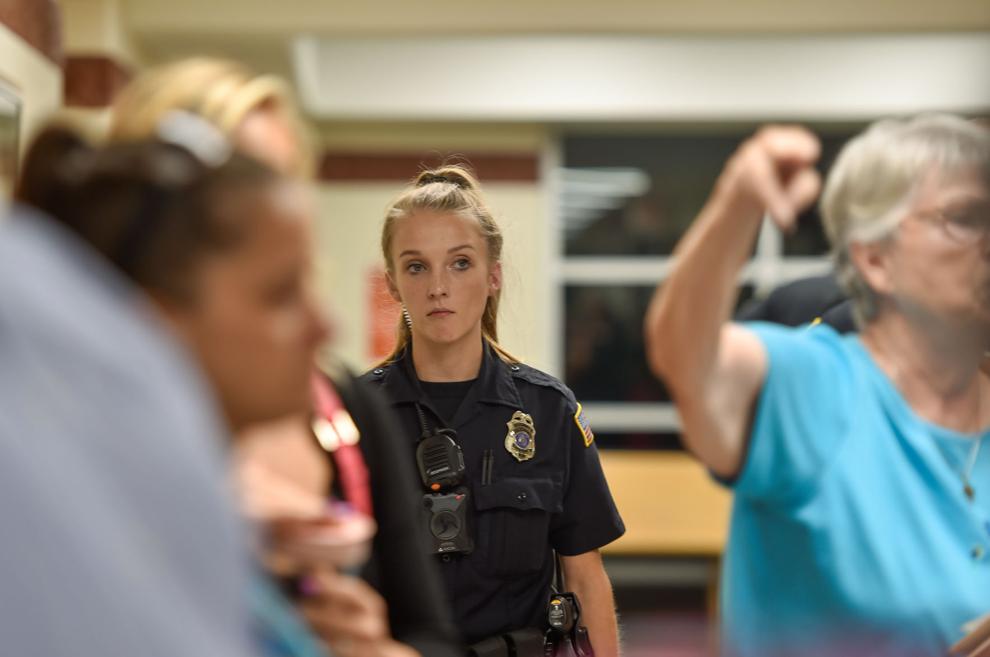 Watch now: BASD school board 'election'
Stopped by police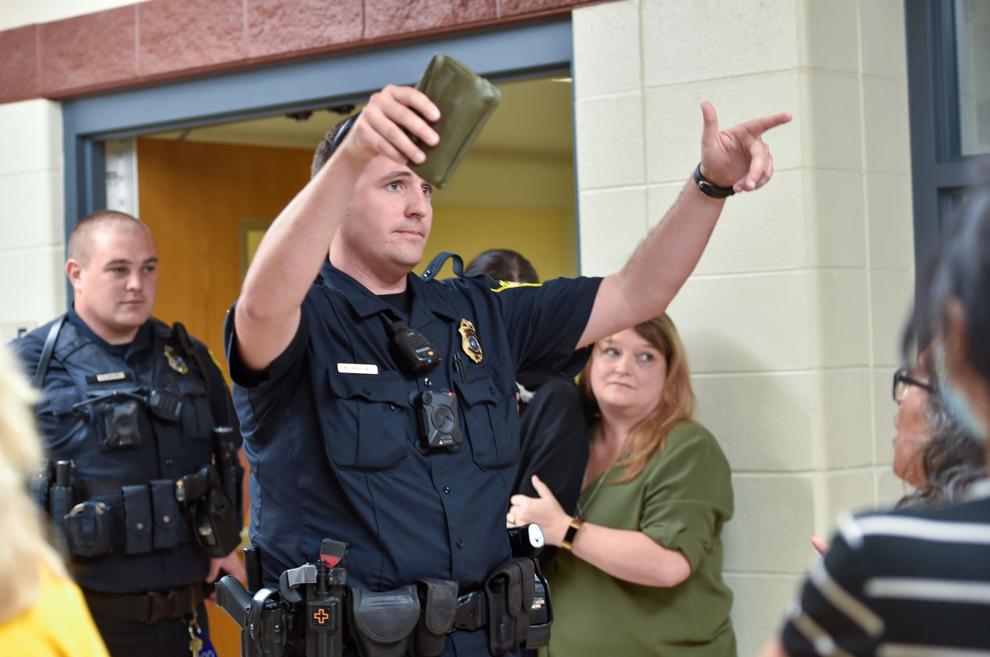 Masks sighted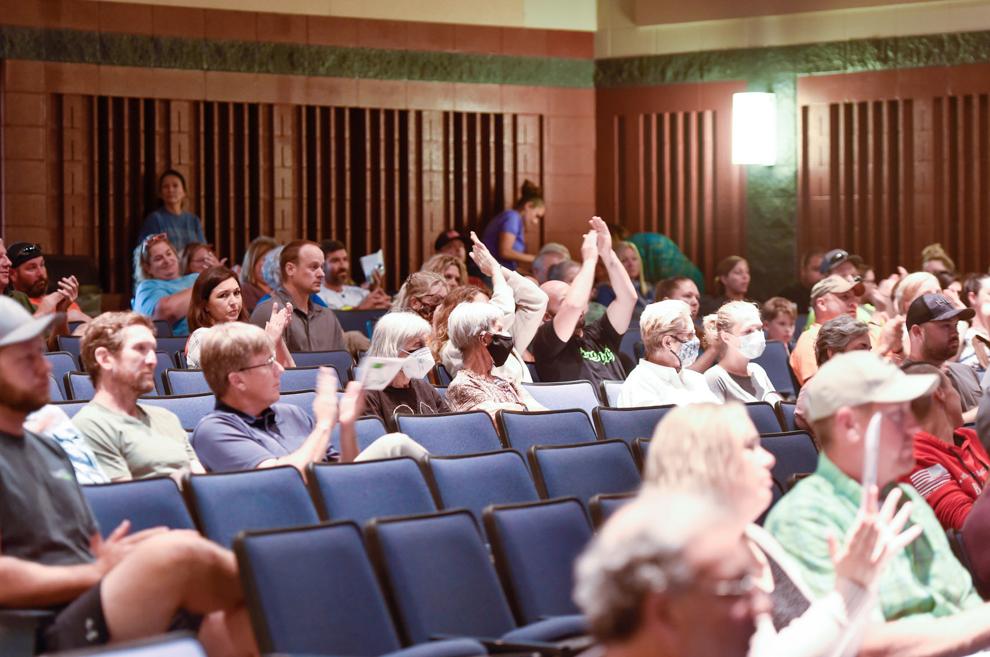 Watch now: Burlington School Board re-forms Aug. 9 meeting away from anti-mask mandate parents
Newly 'elected' school board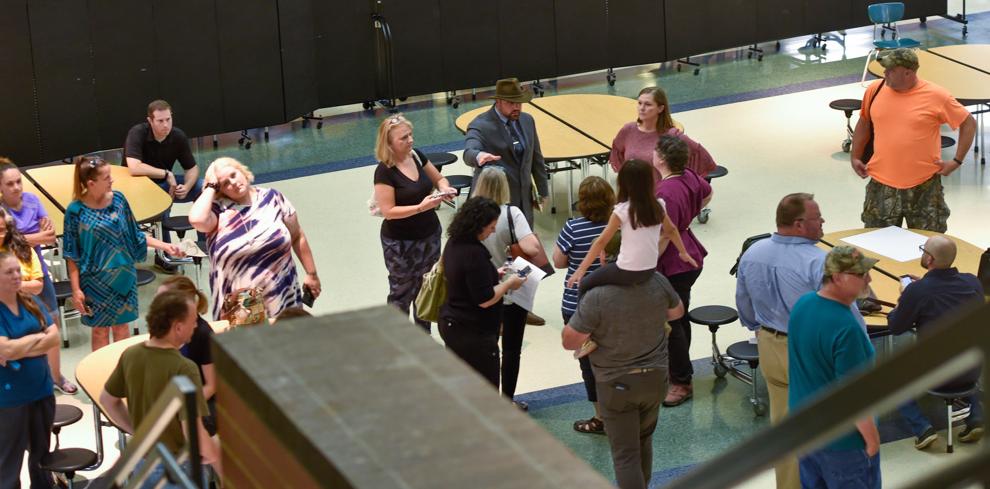 Newly 'elected' school board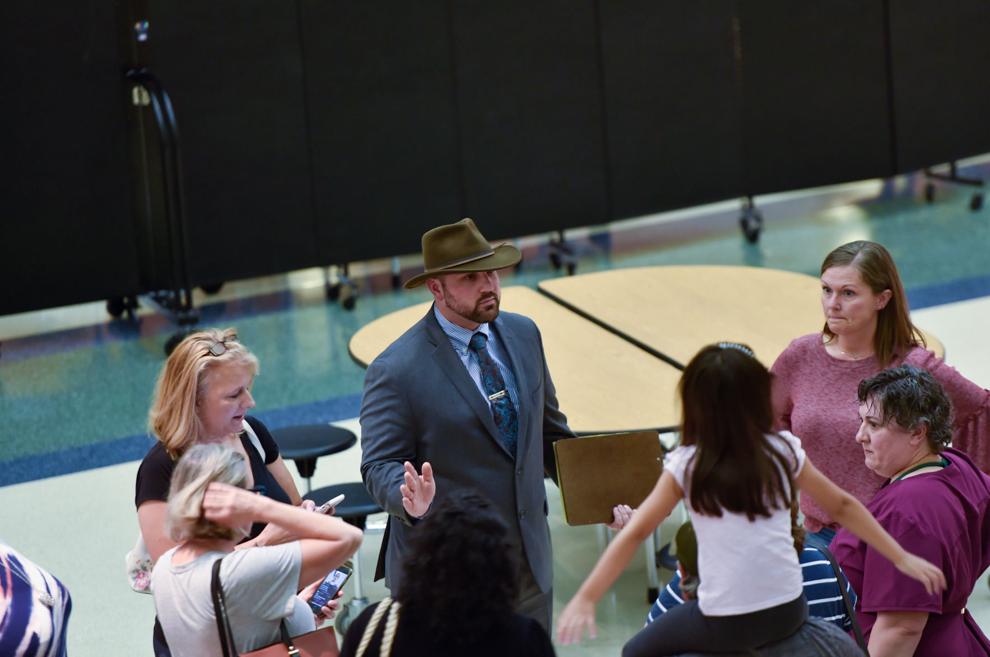 Newly 'elected' school board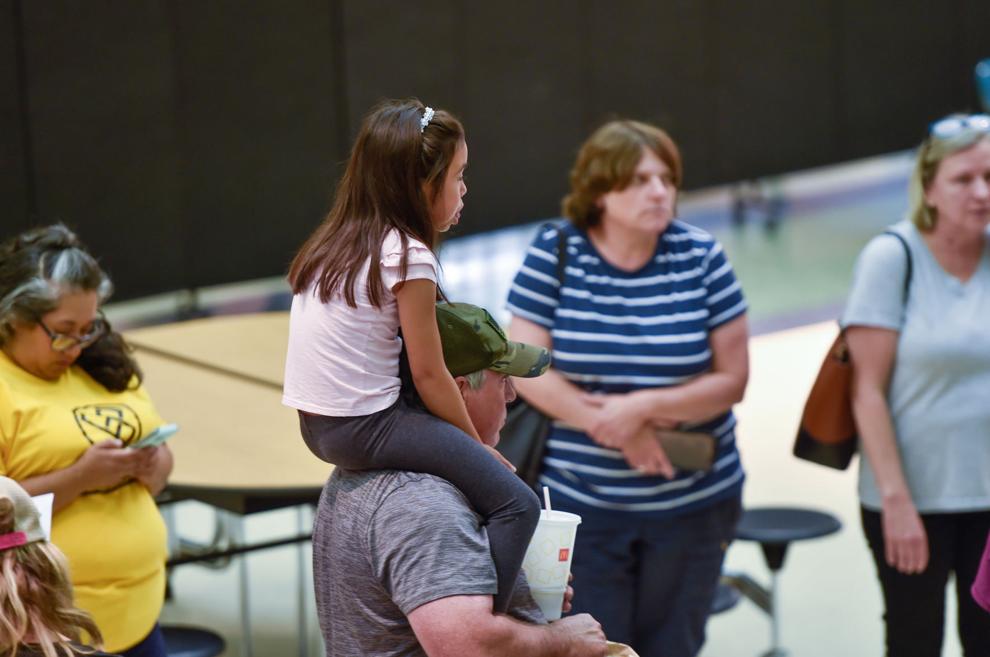 Newly 'elected' school board
Watch now: Burlington parents hold their own "school board meeting" in cafeteria