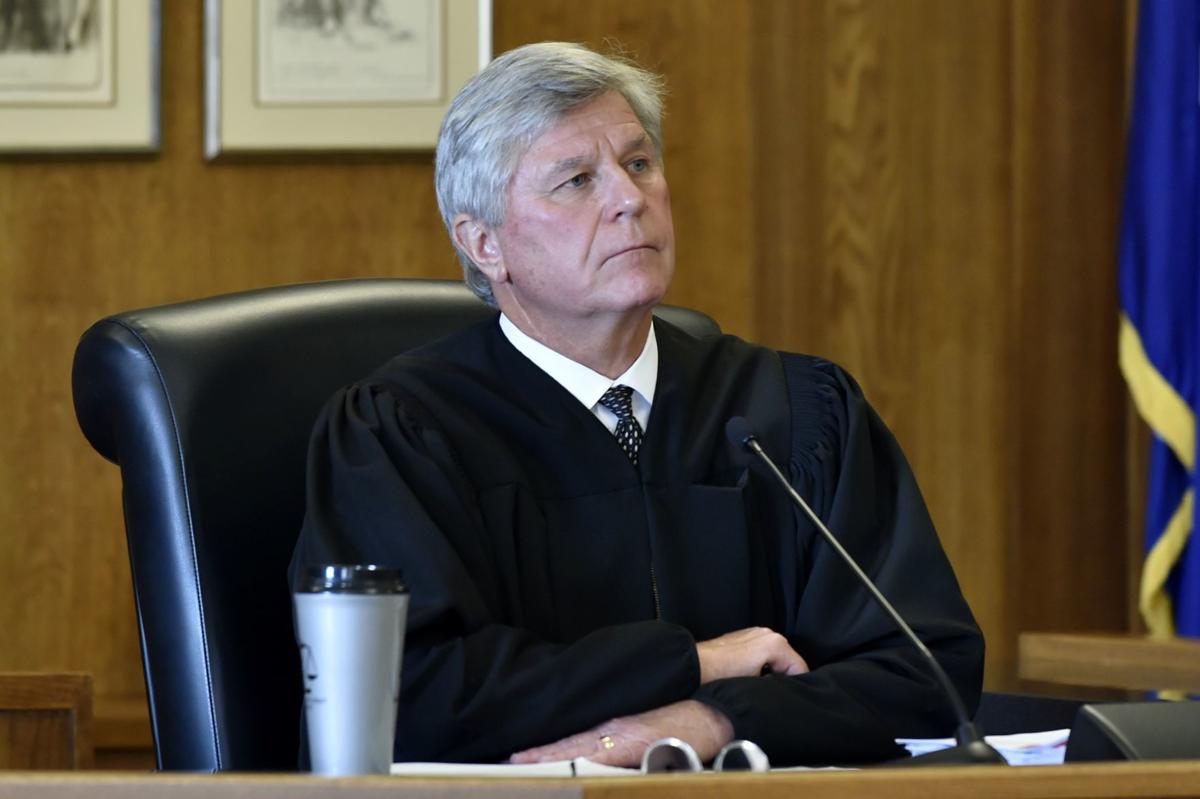 RACINE — The "majority" of the documents in Alderman Sandy Weidner's open-records case are to become public — with redactions.
At Wednesday morning's closed hearing on the case with Racine County Circuit Court Judge Eugene Gasiorkiewicz, representatives from the City Attorney's Office and Godfrey and Kahn, the law firm representing the news media, reviewed the case's documents to determine which would be released to the public, and under what conditions.
A spokesperson for Godfrey and Kahn said the majority of the documents would be made available, with redactions.
Among those documents will be the invoices from Meissner, Tierney, Fischer & Nichols, the law firm which has represented the city in Weidner's contempt of court case. The Journal Times submitted a records request in November for those invoices but was denied; the City Attorney's Office cited Gasiorkiewicz's seal order as the reason why they could not be released.
The court set a deadline for the city and Weidner's attorneys to resubmit their documents with the required redactions by Jan. 17. One of Gasiorkiewicz's clerks told The Journal Times that the judge will review them before making them publicly available. There is no set date for when that will happen.
Background
Last year, Racine City Attorney Scott Letteney held a meeting with City Council members, showing them a collection of emails that Weidner and two other aldermen had sent to constituents that Letteney thought violated attorney-client privilege. Weidner claimed the emails were publicly available information.
Letteney said he was going to send the emails to the city's Ethics Board. When Weidner requested a copy of the emails, she was denied. She filed a lawsuit in December 2017 demanding the records.
After discussing the case with the news media in August, Weidner was found guilty of civil contempt of court. Weidner's attorneys filed a challenge to unseal the case, as well as to the contempt of court conviction, with the Wisconsin Court of Appeals.
The news media, including the Milwaukee Journal Sentinel, USA Today Network-Wisconsin, the Wisconsin Free of Information Council, the Wisconsin Broadcasters Association and the Wisconsin Newspaper Association (the Journal Times is a WNA member) filed a motion to intervene in the case, requesting the case and documents be unsealed.
On Dec. 5, the Court of Appeals issued a ruling in the case. It states that "the news media shall be allowed to participate in further proceedings related to whether record items are appropriately sealed from public view."