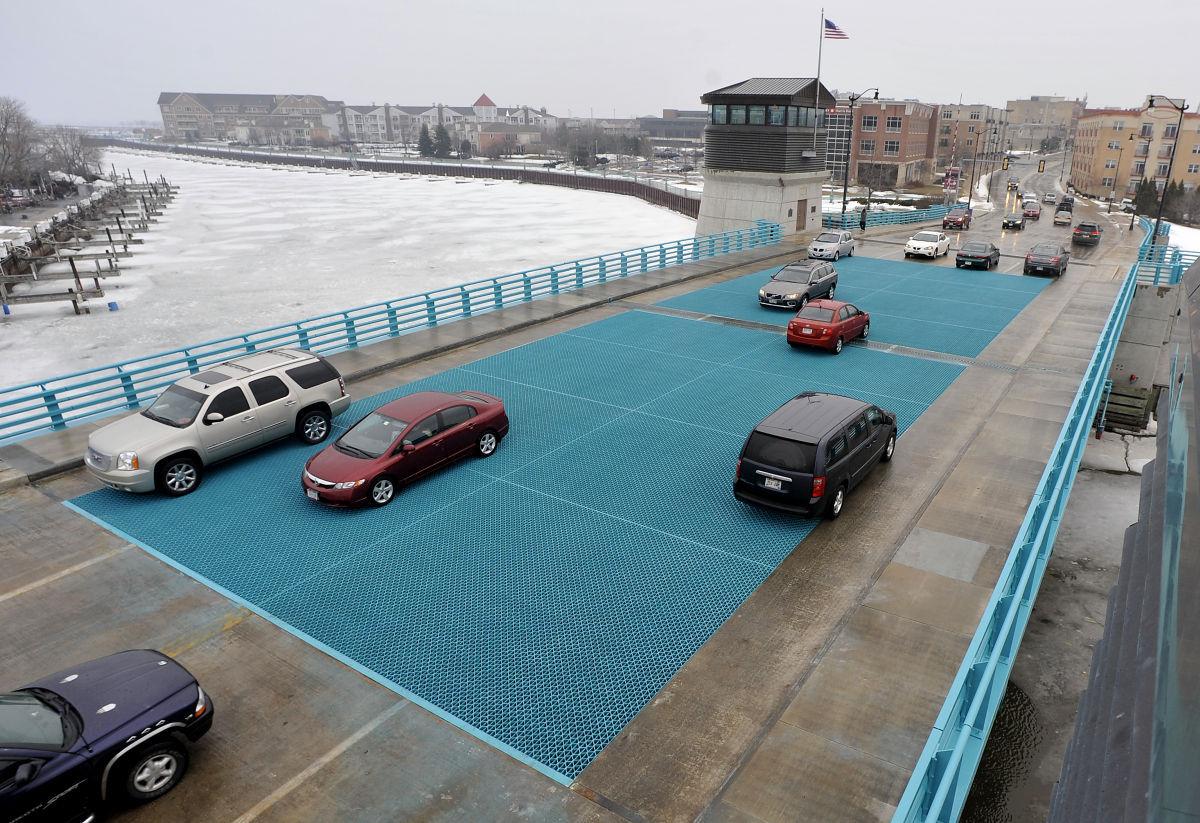 RACINE — The Main Street lift bridge will undergo emergency repairs later this month to fix cracks in its locking system.
The cracks don't pose a danger to motorists or others traveling across the bridge, but Public Works officials say the problem needs to be fixed to ensure the bridge is in working order ahead of boating season.
The U.S. Coast Guard requires the city to staff and open and bridge by April 1 of each year.
In a letter to the Public Works and Services Committee, Assistant Public Works Commissioner Tom Eeg explained that this winter, bridge inspectors had noticed problems with two parts of the bridge's locking system — a tip lock and guide arm.
"We noticed the cracks last May. The engineering firm that inspects our bridges came in and said 'there are some cracks here, they are not critical, we are going to come back in 6 months and inspect,' " Public Works Commissioner Mark Yehlen explained. "They came back in January and determined 'Oh, OK, we need to get this fixed.' "
In order to get the work completed as soon as possible, the City Council on Tuesday voted 14-0 to allow the city's purchasing agent to award the repair job to the lowest bidder on the day the bids are opened next week.
Typically, the purchasing agent and Public Works staff would bring such bids back before the Public Works and Services Committee for formal approval, but given the time constraints involved Eeg asked the committee and City Council to forgo that step.
Eeg estimated that the cost of the repair might be about $100,000. Whatever the final cost for the job, Yehlen said the city would be reimbursed for the work by the state.
The repairs are expected to take about a week to compete, Yehlen said, during which time traffic would be detoured.
"I don't know if we are going to make the first of April or not, but that is what we are shooting for," he said.