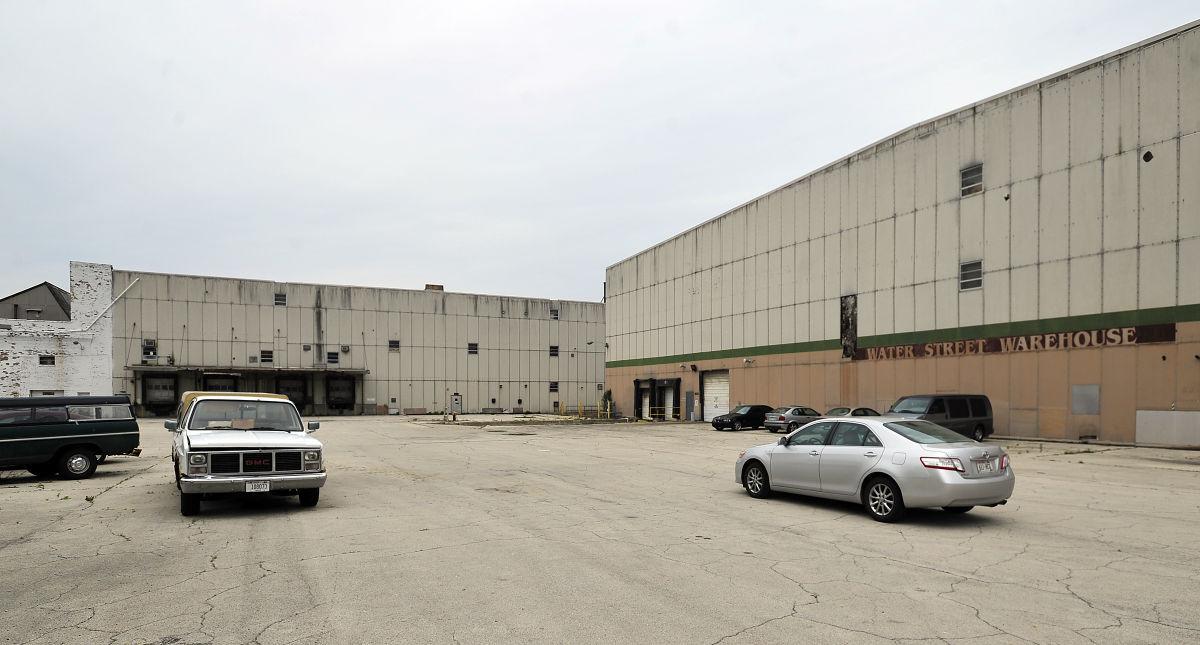 RACINE — Machinery Row, a more than $65 million riverfront redevelopment, may temporarily become even more of a public-private partnership between developer Financial District Properties and the City of Racine.
FDP, of Davenport, Iowa, will ask the Racine Redevelopment Authority and then the City Council for a $4.5 million city loan for up to two years while FDP secures permanent financing.
The city would withdraw the money from the intergovernmental sewer revenue-sharing agreement: money Racine receives each year from that agreement with surrounding communities, a fund intended to help Racine spur development. The loan would not use any tax dollars.
The Racine City Council met in closed session Wednesday evening to hear the proposal from Rodney Blackwell, FDP's managing owner. Machinery Row Project Manager Jim Bowman said FDP would give the city a note for the loan and put at least $200,000 into a restricted escrow account to cover the city's 1 percent interest payments on the IGA loan for up to 24 months.
Meanwhile, Bowman said, FDP expects to assemble its entire financing package sooner than that: in six to nine months.
Mayor John Dickert said the amount of money in the intergovernmental fund is continually changing, but there is enough there to cover a $4.5 million loan.
The strategy is being requested so FDP can meet a Dec. 31 deadline to gain full site control, Bowman explained. That way it can finish the process of gaining $9 million in state historic tax credits which have been awarded, but they cannot actually be used until the developer has site control and provides the state with a contract.
Bowman said FDP has done other deals in partnership with governments, although none so far exactly like this proposal.
"Every project requires creative financing," he said.
City Administrator Tom Friedel pointed out the city used a similar strategy with the Riverbend Loft Apartments when it bought the building and sold it to a developer.
Should the developer be unable to complete the financing, Friedel said the city would own the land and seek another developer.
The area and project
The area called Machinery Row in the Root River Corridor Redevelopment Plan consists of 20 acres north of Water Street and east of Marquette Street. It encompasses all of Azarian Marina, 726 Water St., and two large former industrial buildings constructed by J.I. Case Co. between 1908 and 1915.
In June, FDP announced its plans for a commercial-residential redevelopment project there after the developer obtained options to buy the area from three separate owners for a total of $4.5 million.
FDP intends to start developing the larger of the two former Case buildings first, a three-story, 500,000-square-foot structure. The initial plan was a significant amount of commercial tenant space and about 110 apartments.
That balance has shifted to having 160 to 180 market-rate apartments and less commercial space in the first building, Bowman said. He said FDP expects to be able to announce some commercial tenants in January, which would provide goods and services to more than 250 apartment dwellers. Taking ownership of Machinery Row via a city loan will speed the process of signing tenants, he said.
The first apartments would become available about 12 months after FDP finishes its financing package, Bowman said. According to the plan, that would be in the second half of 2016.
The sweeping Machinery Row project, which would be Racine's largest development project ever, includes redoing the riverfront and putting in a public thoroughfare along the water.
Other financing
Bowman and Dickert said a U.S. Department of Housing and Urban Development program will likely provide Machinery Row with $25 million to $30 million or more — without the requirement of other HUD programs to produce subsidized housing. Those tax credits will likely be the largest financing source for Machinery Row's first phase, the larger building, Bowman said.
"HUD and the (U.S. Environmental Protection Agency) have been very, very involved," Dickert said. "They're familiar with FDP."
Other Machinery Row funding sources will include the historic tax credits, investor and FDP money, environmental cleanup grant money and some bank financing, Bowman said.
The city also created a tax increment financing district, which will funnel property taxes on new developments in the district toward helping to pay for basic infrastructure work. Dickert said the expectation is to use about $7 million from the TID, through a separate developer's agreement. As the city gets money it can use to replace that spending, such as transportation funding, it will be used to pay back the TID faster.
Get local news delivered to your inbox!
Subscribe to our Daily Headlines newsletter.