WATERFORD — The village has an estimated $19.5 million in development on the way in the form of more than 100 apartments, a Dairy Queen and adjoined Shell gas station, condominiums and senior assisted-living units.
Though all the developments are at different stages, Village Administrator Zeke Jackson said he expects them all to come to fruition in 2019.
The project likely to begin development soon is Trailview Apartments, a $3 million, 18-unit, three-building market-rate apartment complex to be built by Romboy Construction and Kindler Construction over three years. It has received final approval and is on track to start site work within 60 days, Jackson said.
The Trailview Apartments complex, to be located adjacent to the existing duplexes on Trailview Crossing just off Sixth Street, is expected to generate almost $1.2 million over the life of the newly created Tax Incremental Financing District No. 3. If work on the buildings is completed by Dec. 31, 2021, and the assessed value of the buildings is at least $2 million, the project would be eligible for $200,000 in developer incentives. If the developers miss that target, they will not receive any incentive.
The Trailview Apartments project has been in development limbo since 2008 and has gone through a series of revisions only to end up back at something resembling its original design, Jackson said. It stands to be the first multifamily development in the village in about 20 years.
At the southwest corner of the intersection of Highway 36 and Sixth Street, a $3 million Dairy Queen Grill and Chill location, adjoined to a Shell gas station, also has received final approval and a developer agreement. The project, proposed by Green Bay-based Gold Star Development, can proceed once Gold Star secures its final financing.
Farther north, PRE/3 Real Estate has proposed constructing eight buildings holding a total of 84 apartments south of Kramer Road between Highway 164 (Big Bend Road) and the Seven Waters Recreation Trail. It received preliminary approval from the Plan Commission and Jackson said he expects the Village Board to grant final approval in May or June.
The "lowball estimate" for construction costs on those buildings is $9 million, Jackson said.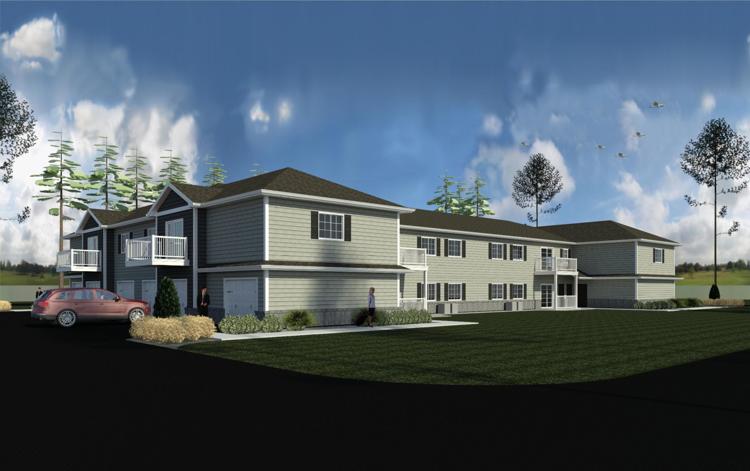 PRE/3 is also responsible for a proposed development including 120 apartments and 24 single-family lots in Union Grove.
A $2.5 million, 35-unit senior assisted living facility from Brookfield realtor John Plavsic also received preliminary Plan Commission approval. It is expected to go to the Village Board for final approval in May or June.
Lastly, the next phase of the Trailview Crossing development, just off Sixth Street north of Highway 36, that would add 20 side-by-side condo units, has received final approval and is waiting on a developer agreement. Jackson said that project carries an estimated construction cost of $2 million.
"We're working hard to make our community better," Village President Don Houston said.
"We're working hard to make our community better." Don Houston, Waterford village president