MADISON — Kristian Iliev, lead singer and guitarist of local alternative rock band The Racing Pulses, is branching out with a new poetry anthology.
Iliev's debut book, "Glyphs from the Apparatus," was released Dec. 28 through Bulgarian publisher Stiks & Monida. It is a 52-page collection of poems that Iliev, a 2013 Walden III High School graduate, said he wrote over the course of several years by simply taking in the world around him.
"Sometimes you have to observe something and it really clicks, or you become really passionate about a particular topic," Iliev, who grew up in Racine and now lives in Madison, said of his writing process. "I didn't want to limit myself to writing about just one thing and devoting all this creative energy into just writing about one topic."
The pieces range from the comical ("Ode to Potato Chips") to the political ("Political Food Junkies") and nostalgic ("Wisconsin"). One poem, "Note to the Shift Manager," shows off Iliev's humor with the opening line: "Naturally, you exist solely to be a thorn." The disparate topics and tones are a result of the length of time it took to write the book and life events in that time frame, Iliev said.
"I felt really good over the past couple years about what I was writing," he said. "I felt like the random topics fit in, because our day-to-day life can be so random. The universe can throw different things at us."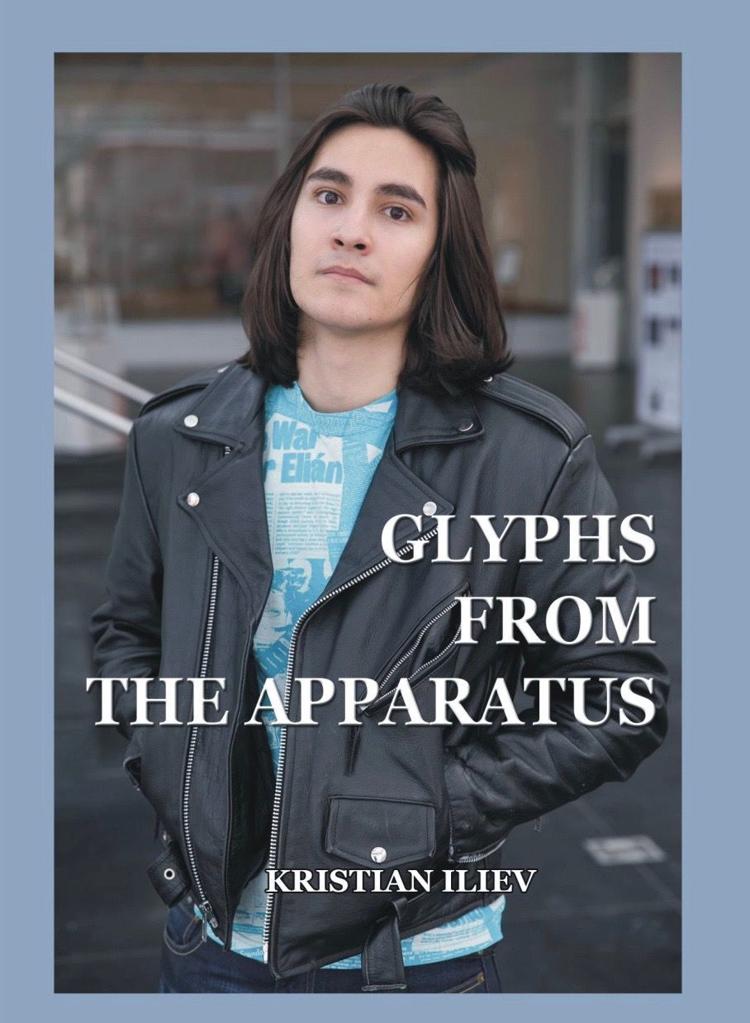 Iliev said he got connected with Stiks & Monida last summer, when he was doing a two-month tour in Bulgaria with The Racing Pulses. He worked with the publisher to get the book out just before the end of 2018.
Stiks & Monida produced 2,000 copies for the book's initial run. Iliev declined to say how many copies have sold so far, but said "I've been really happy with the response."
"Glyphs from the Apparatus" is currently only in stores in London, but will soon make its way to shelves in Bulgaria and the U.S., Iliev said, adding that he hopes to get it in the Racine Public Library as well. In the meantime, it can be purchased for $10 at squareup.com/store/kristianiliev.
Iliev is scheduled to read a selection of his poems Sunday at the 2019 Winter Festival of Poetry in Middleton.