RACINE — In 2016, when Alex Hanesakda created SapSap, which brought Laotian cuisine through pop-up dinners to Racine County, he was pursuing a homegrown passion for food and his culture.
Hanesakda wasn't expecting his pop-up restaurant to move into a permanent space or that he'd also start a beer company, Thum Phuk, which was recognized by the U.S. Embassy on Monday.
SapSap is taking over the former Totero's Restaurant building at 2343 Mead St. and is set to open in March. The move is coming after Hanesakda and his staff "outgrew the kitchen," and saw success, consistently running out of their popular egg rolls, Lao-style beef jerky and other Laotian dishes.
"It's always very humbling to sell out every time," Hanesakda, 39, said about hosting his pop-up dinners locally and in the Milwaukee area.
Thum Phuk will debut its first product, a sticky rice lager brewed by Low Daily Beer in Burlington, later this month. It will be found at SapSap's new location and at Low Daily Beer, 700 N. Pine St., Burlington.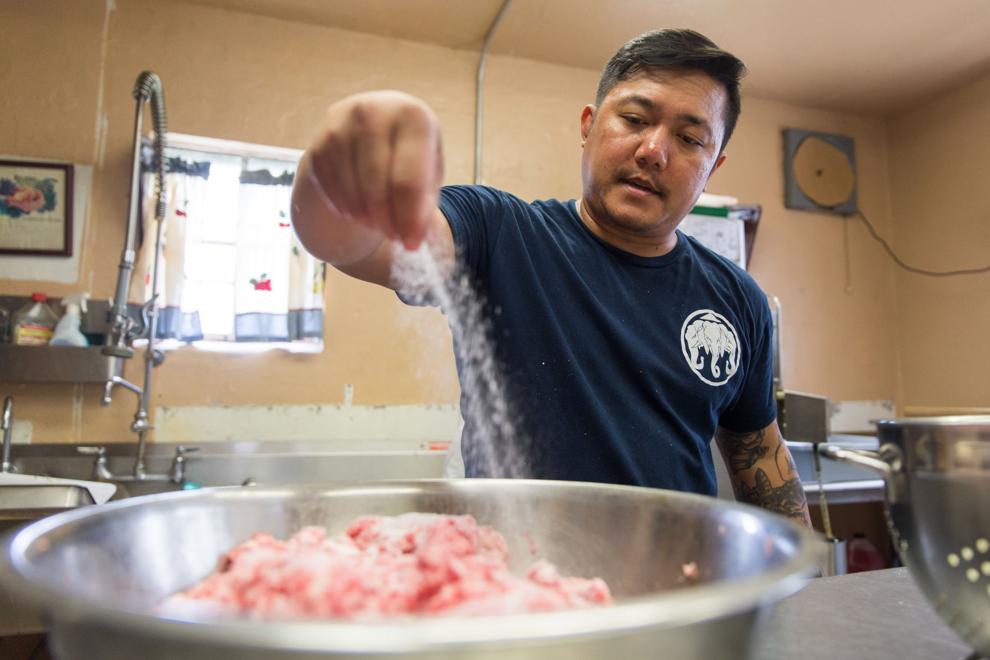 Thum Phuk gained recognition from the U.S. Embassy because of Hanesakda's donations to Laos. Five percent of every sale of the lager will go toward removing leftover unexploded bombs in Laos, where Hanesakda and his family are from.
"We're a refugee family," Hanesakda said. "War creates refugees and it creates veterans with PTSD, and we wanna heal worlds through food and Thum Phuk."
SapSap also works with Veterans Outreach of Wisconsin in Racine, frequently donating a dollar amount from every meal to the organization. Hanesakda chose to support Veterans Outreach because his father was a military veteran.
"I saw him struggle, and I want to support other vets like him," Hanesakda said. "Veterans come back (from war) with little to zero resources."
In the new restaurant space, SapSap will still carry its popular dishes and expand its menu to add items like pho soup, khao soi noodles, and more Lao barbecue options in rotation. Additionally, they'll sell jerky and sausage by the pound, pho kits to go, and different broths.
Hanesakda also plans to open up outdoor seating and a Thum Phuk beer garden by the summertime. One of Hanesakda's goals for SapSap is to continue to be community-driven and find locally-grown ingredients, specifically from urban communities.
As for the grand opening in March, Hanesakda isn't sure yet whether they'll be able to have a proper celebration with the dining room open.
"We're going to start slowly, offer curbside pickup, and go by the guidelines," Hanesakda said.
Hanesakda is aware of how risky opening a business during COVID-19 is, but he believes SapSap and Thum Phuk have enough support to continue their growth.
"If we can start off in our dinky kitchen, then we can keep going," Haneksada said.
SapSap is still located at The Branch at 1501 until its location opens, and customers can order for pickup on SapSap's website. SapSap also is scheduled to have more pop-up dinner events until its opening at the Mead Street location. Details for those events can be found on SapSap's Facebook page.
Thum Phuk will continue to share updates on the release date of its lager on its Facebook page.
Racine offers a worldwide food tour
The start of a countywide, worldwide food tour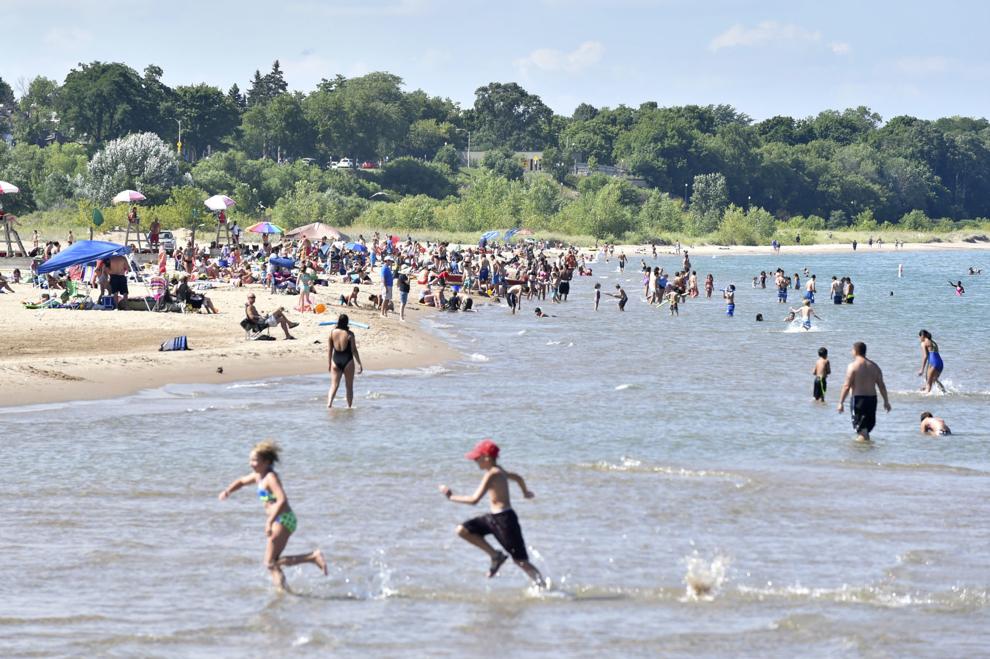 Racine is one of those old towns that keeps finding different areas for breaths of new life. Lake Michigan may be 1 billion years old, but the 50 sandy acres of North Beach in Racine keeps getting recognized as one of the most well-kept, kid-friendly and eventful beaches in the country — according to Parents and Midwest Living magazines.
And the beach might be a good place to burn some calories after this eating and imbibing on this all-Racine food tour: from a locally famous bakery item to secret family recipes to brand-new trendy eateries, this city's food scene has worldwide roots.
Pizza, plus other ethnic food across town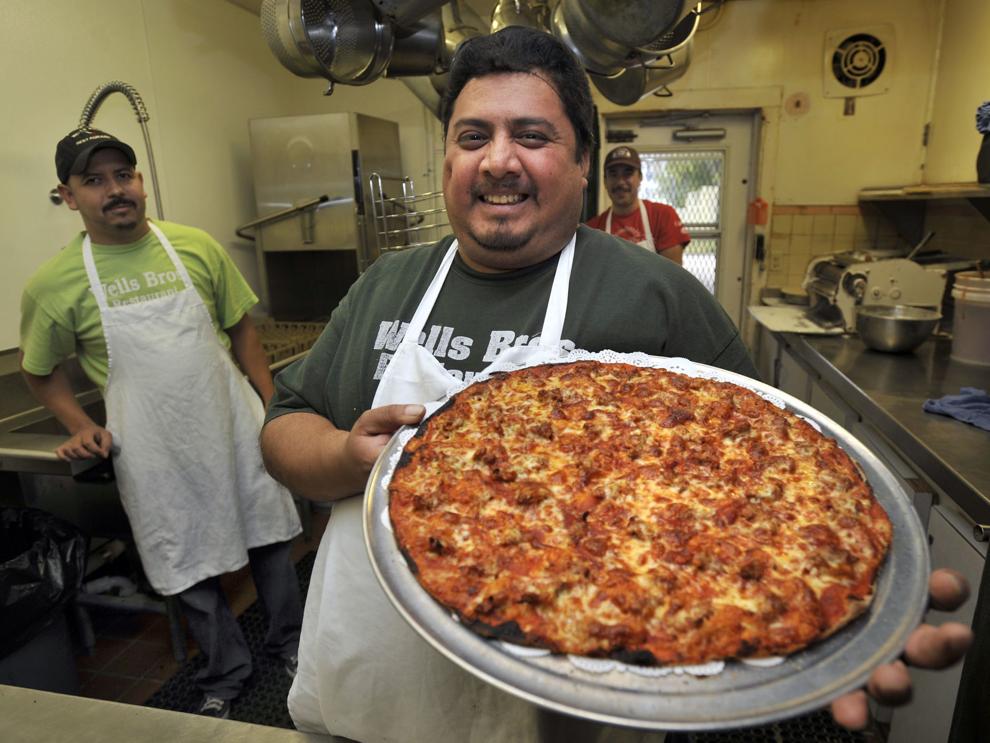 Here's the thing about Racine: There's a lot of pizza. The city (as well as the rest of southeast Wisconsin) has had a strong Italian presence since the end of the 19th century.
Fresh off the boat, most of Wisconsin's Italian-American immigrants had a tough time. Their olive skin left them ostracized, and learning a trade was a challenge when few spoke English.
This led to the forming of tight-knit groups, allowing their homeland's traditions to lay down deeper roots in the New World.
Now, a full century later, those roots have grown into perpetually blossoming businesses where pizza remains king.
The iconic crunchy thin crust of Wells Brothers (2148 Mead St., Mount Pleasant) has kept this pizza joint in business since 1921, and it commonly places first in the yearly fan-voted Best of Racine contest. In 2006, Wells Brothers was named one of America's top 10 pizzerias by the dining editors of Chicago Magazine, who described their pies "impossibly thin" and "impossibly crunchy."
Bill Rivers, the owner of Wells Brothers, agrees: "I just don't think there's anything that tastes like our sauce and dough." The secret to that ever-so-thin crust is the pizza roller that squeezes the dough between two rollers — a device that has lasted through the decades.
The most common runner-up for Racine's best pizza are Infusino's (3225 Rapids Drive) whose fluffy virgin crust is a favorite of The Journal Times' newsroom, especially when it comes topped with the full slices of tomato, ham and pepperoni in the house special: Pizza A La Calabrese.
There's also Mike & Angelo's (6214 Washington Ave., Mount Pleasant), which is known for its thin crust and has a sit-down atmosphere that seems straight out of The Godfather films.
Foreign Flavors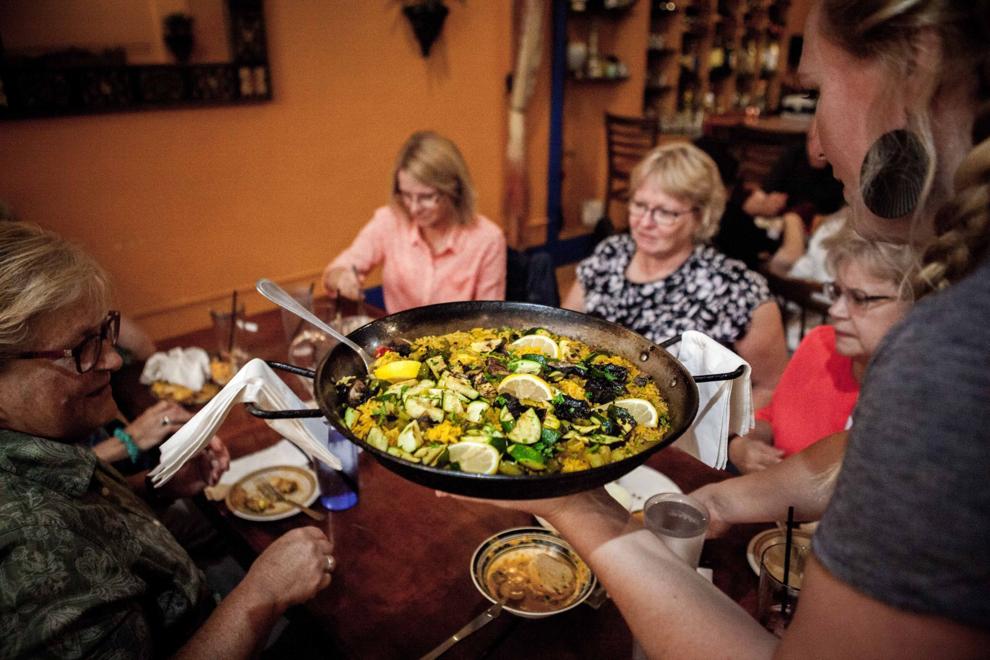 Foreign flavors continue to leave their thumbprints all over Racine's food scene.
Chef Manny Salinas at Olde Madrid (418 Sixth St.) — a popular Spanish eatery in Downtown Racine that doesn't have time for reservations, so make sure to show up with time to spare — learned the traditions of tapas from his Spanish mother, and they form the foundation for his restaurant. One of those traditions is strolling through the dining room, asking diners about their meals.
"My parents taught me to be polite, and I'm old-school basically," Salinas said in 2016. "I think it's very important that the customer see who's actually behind the scenes, who is making the food and who owns the place. And they take that to heart, that you come out and talk to them and actually stand by the food … I just want to appreciate the people that come here and I want to let them know that I appreciate them."
Main Moon (3900 Erie St.) and Main Moon 2 (4915 Washington Ave.), a pair of immigrant-owned restaurants, epitomize what you think of when you want "Chinese food."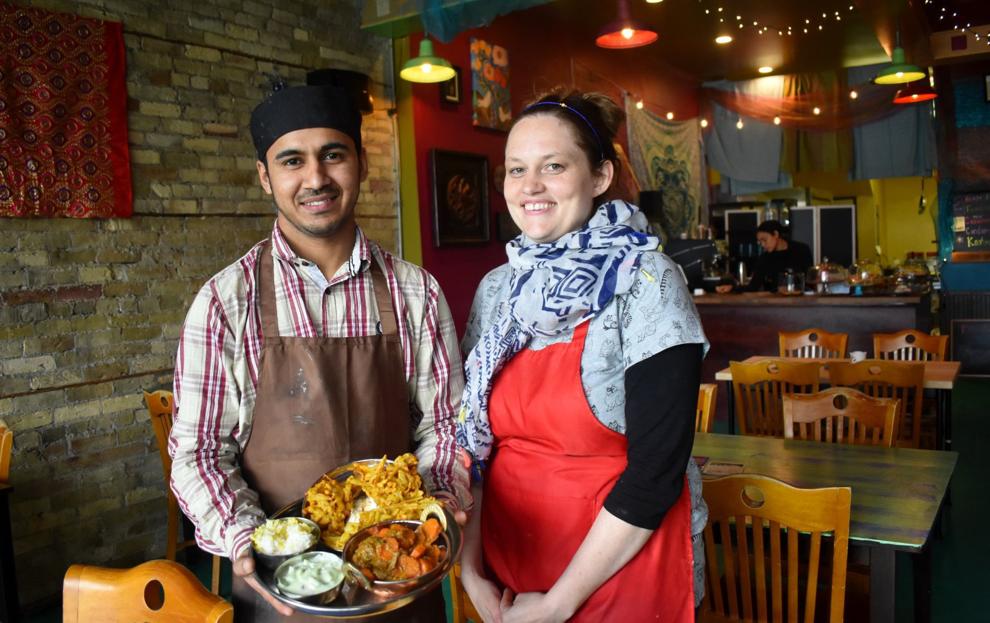 And Chit Chaat, the punny name of a new restaurant that's proud to be "half Pakistani and half American," offers an authentic spread of tapas-style dishes of varying spiciness alongside a chai tea/espresso bar. It's owned by a youthful Pakistan native and his American wife who met in Japan before bringing Middle Eastern dishes to Wisconsin.
A lesson in language: "Chaat" (pronounced so it rhymes with "hot") is a type of "savory snack" often served out of roadside carts across the Indian subcontinent, and now available in Downtown Racine.
Wine break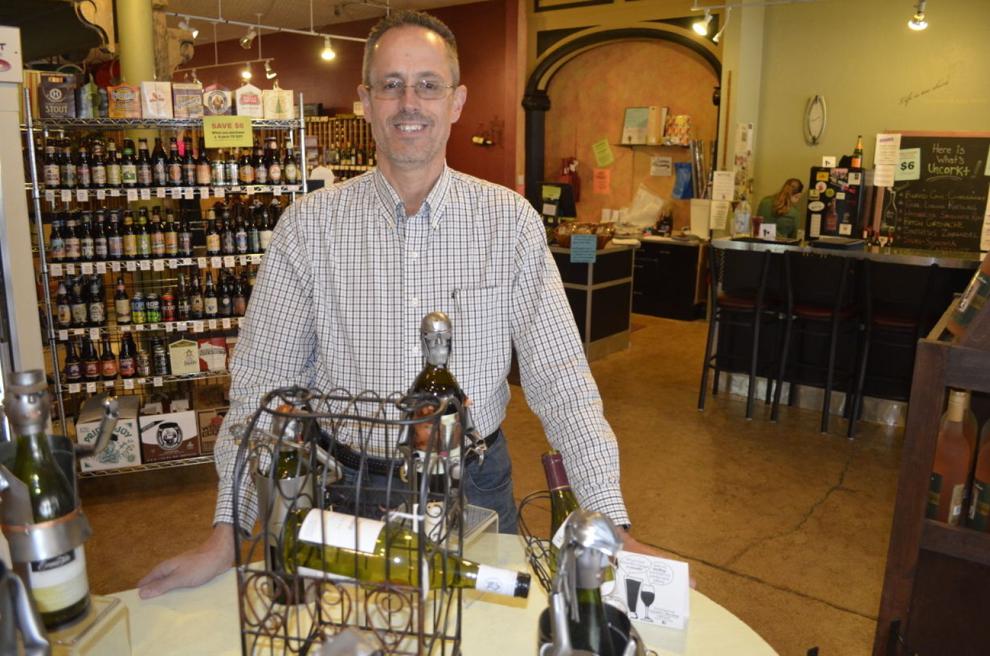 Every city in this state has a bar or two (most have more), but not all of them have a Downtown wine bar.
The aptly named Uncorkt, 240 Main St., which has been named Best Wine Store in the county four years running, does more than offer salutations. With classes in wine pairings and a craft beer roster rivaling its wine selection, the staff of Uncorkt aim to educate their patrons on the intricacies of the drinks.
Owner Tony Bigonia says his store's success comes from "the atmosphere, the camaraderie of being a customer here, like the old show 'Cheers.' You come as a stranger, you leave as a friend."
A Racine stop is not complete without kringle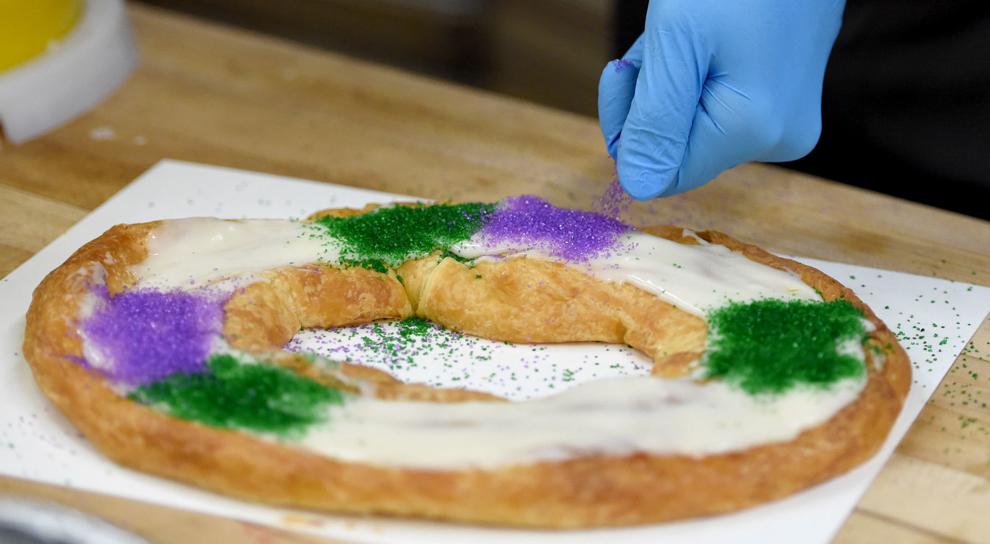 You can't talk about Racine food without mentioning the kringle.
Southeastern Wisconsinites have developed a sweet twist on what had been a pretzel-like baked good from Denmark made using hand-rolled dough, folded as many as 81 times, if not more.
The kringle — often filled with fruits, nuts and creams — is tough to find anywhere in the U.S. outside of Racine.
O&H Danish Bakery is by far the most popular, with multiple locations across the area dating back to 1949. O&H Danish Bakery has locations at 5910 Washington Ave., Mount Pleasant; 1841 Douglas Ave., Racine; and 4006 Durand Ave., Racine
But for more traditional takes on the delicacy, Bendtsen's Bakery, 3200 Washington Ave., and Larsen Bakery, 3311 Washington Ave.,  in Uptown offer the flakiest of crusts.
Despite his family's impact on Racine's kringle culture, Donald Hutchinson — whose parents took over Larsen Bakery in 1969 — takes little credit for the cravings his Danish dishes feed.
"We're blessed and busy," Hutchinson said. "It's unique … The customers are the ones who made it famous."
Music too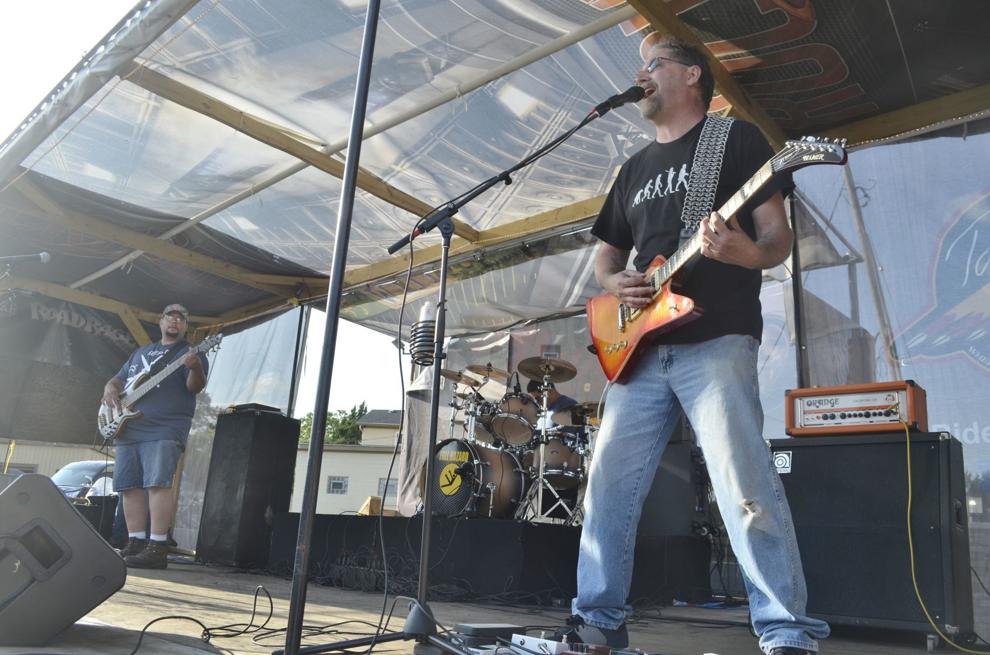 At The Nash, 522 6th St., you can have your rock 'n' roll and ride it too. The two-story, dual-focus establishment features an Indian Motorcycle dealership on the first floor, but it often converts into a concert venue with an upstairs bar, providing music-lovers a unique view of bands playing down below. When the weather's right, the music and quaffs are moved outside.
For a more traditional concert venue — known for its heavier choices of rock, drawing national acts from The Iron Maidens to 10 Years to Pop Evil to Mushroomhead — there's Route 20, 14001 Washington Ave, just west of Interstate 94.
More must see places across Racine
In case you are still looking for something special check out one of these four restaurants. You will not leave hungry! 
After opening in 2016, the Blue Bear quickly became a favorite of locals desiring from-scratch meals, particularly those searching for vegan-friendly and gluten-free options. With new locations planned, this cat — err, bear — is out of the bag.
Butcher & Barrel Gastropub
Steaks and seafood are the powerhouses of this classy pub that classifies itself as "A Modern Supper Club," although the burgers with toasted buns and specialty mac 'n' cheese shouldn't be overlooked.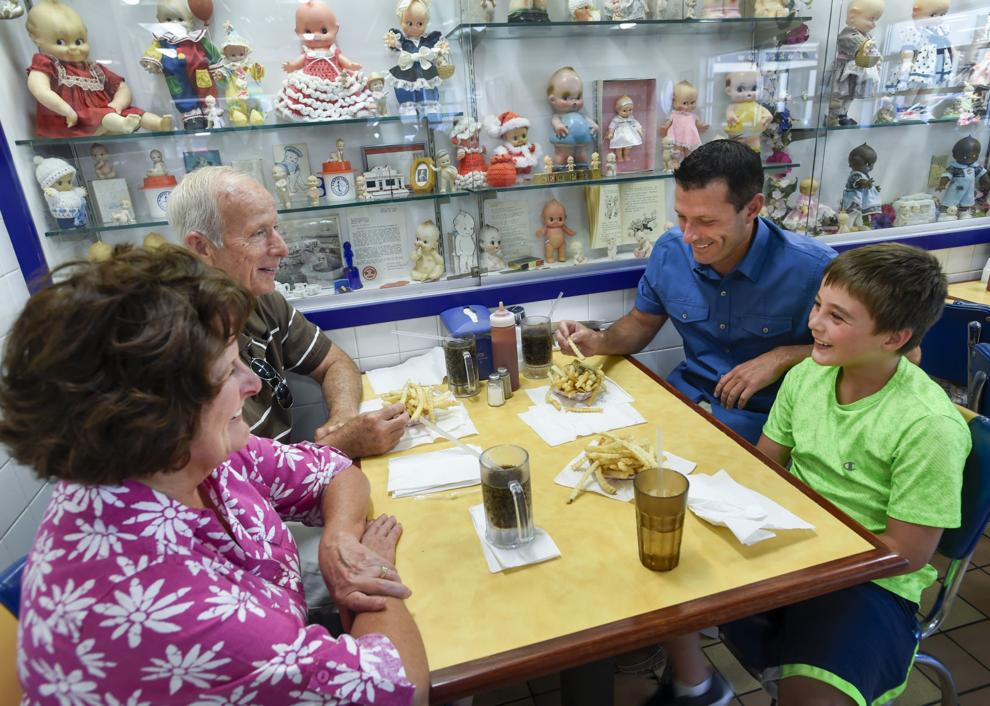 Ignore the dozens of baby dolls sitting behind the glass display case, and step into a diner that hasn't changed much since the 1920s — despite changing locations a couple times in its nearly 100-year history. Burgers made with fresh beef, fries and homemade root beer lead this cash-only menu.
When this breakfast/lunch place opened in June, the Downtown location on the picaresque Monument Square was flooded with customers. Despite long waits, nobody seemed to leave, believing the well deserved hype of how good the farm-to-table, locally sourced options would be, including California crab cake Benedict and five-egg omelets would be.