RACINE COUNTY — Several local business and organizations that donated to the reward fund set up to encourage tips in solving last month's murder of Racine Police Officer John Hetland have donated the funds to Hetland's children.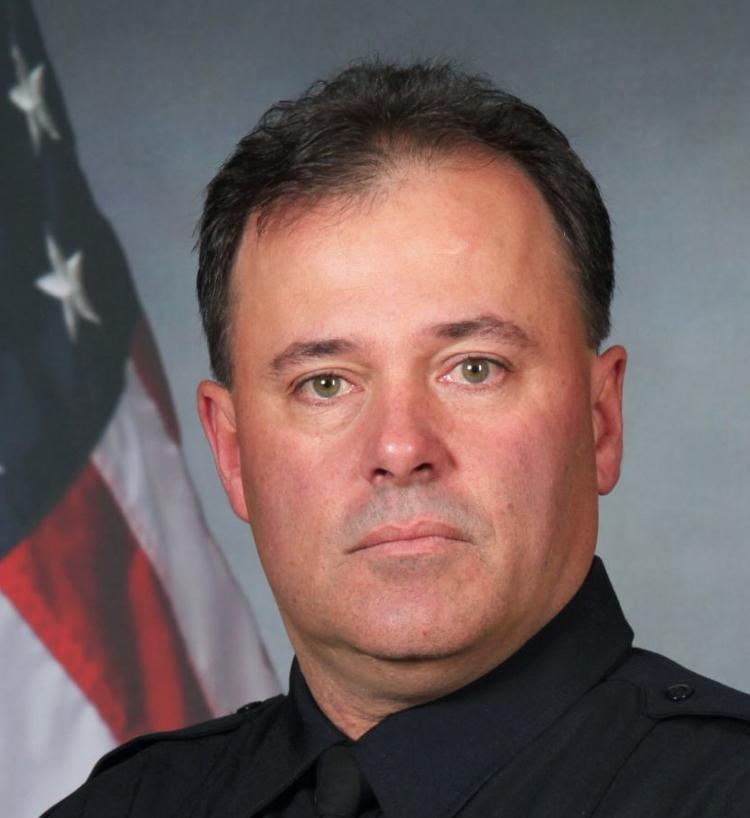 Hetland, 49, a 24-year veteran of the Racine Police Department, was fatally shot on June 17 while trying to stop an armed robbery in progress at Teezers Bar & Grill, 1936 Lathrop Ave. Hetland had two children, a 15-year-old son and an 8-year-old daughter.
In the days following Hetland's shooting, the suspect's image was widely circulated and the reward total for tips leading to the suspect's capture grew, climbing to more than $82,000.
On June 27, the day after Hetland was laid to rest, Dalquavis Ward, 26, of Milwaukee, was arrested after DNA results reportedly linked him to the crime.
At Tuesday evening's monthly meeting of Crime Stoppers of Racine County, Racine Police Officers John LeGath and Chad Andersen, law enforcement coordinators for the organization, said that because no tip led to Ward's arrest, the reward would not be paid.
The Crime Stoppers of Racine County Board then unanimously voted to donate the money collected by private businesses and organizations to the reward fund be transferred to the Band of Blue fund for Hetland's children.
The private businesses and organizations that contributed to the fund included: Andis Company; Floyd's Towing Inc.; Central Saw and Mower Inc.; Educators Credit Union; Teezers Bar & Grill; Lieungh's on Lathrop; Shorewest Realtors Racine Office; Racine City Tavern League; Travelodge Watersedge Hotel; Dickie's Bar; Cham-Tap; the Wisconsin Professional Police Association; and ZMac Transportation Solutions.
*The original version of this story did not include the Andis Company in its list of contributors. The article has been corrected.*