RACINE — Rob Weber, then the city attorney, was sleeping when he was awoken by Racine Police Chief Kurt Wahlen knocking on his door.
Weber, who has since retired, said at the time Wahlen told him he had some "distressing news about the mayor."
"Although it was confidential, he wanted me to know that things were taking place at the mayor's house," Weber said. "That there was a search going on."
On Jan. 13, 2009, Racine Mayor Gary Becker was arrested at Brookfield Square Mall for attempting to solicit a 14-year-old child for sex.
Wahlen told Weber that Becker had been arrested hours before.
Weber lived in the same neighborhood as Becker and their kids babysat for each other.
"It was obviously a surprise," Weber said.
After that arrest, the City of Racine went through one of its most difficult periods in recent times. On the 10-year anniversary of this stunning event, The Journal Times visited with some of the individuals who were key players in moving the city past that trying time.
To tell the story, The Journal Times recorded a podcast, a digital audio file, which allows readers to hear directly from those involved in the scandal at the time.
The segment debuting today tells the behind the scenes story of how the City of Racine made it through the turn of events and how people feel looking back on that time a decade later.
The podcast is called "Belle City" and readers can go to journaltimes.com and search "Belle City podcast" or "Becker podcast" to find it.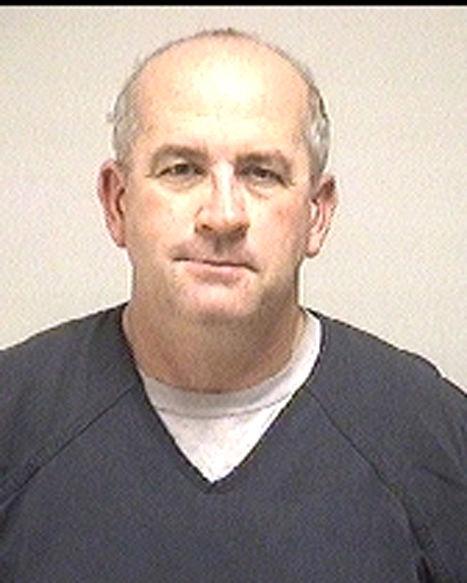 Becker is arrested
David Maack, then City Council president, received a call from Wahlen at about 12:30 a.m. on Jan. 14 with the news that Becker had been arrested and was sitting in the Kenosha County Jail.
Maack recalled asking "what for?"
"And I was shocked by what had happened," Maack said. "It was kind of a surreal moment at the time."
Maack decided to call each of the city aldermen to inform them that Becker had been arrested.
"One o'clock in the morning I'm sitting there in front of my computer looking up the numbers for each of them and calling them, and letting them know that the mayor was arrested and what it was for," Maack said. "It was kind of a restless night. I don't think a lot of us got much sleep … it was kind of a (feeling of) shock and disbelief to what had occurred."
Former City Alderman Tom Friedel, who later went on to become city administrator, recalls being woken up by Maack at about 4 a.m. and learning what happened.
"Like everyone else, I was pretty shocked, surprised," Friedel said, adding that he remembers thinking, " 'I hope this isn't true, I hope this is a mistake' … you don't want to believe something like that."
Friedel knew Becker from when he was on the City Council in the '90s. The men had become friends.
"I helped him get elected (to mayor)," Friedel said. "We worked together on many things, trying to make a difference in Racine, trying to move things forward."
Once the news broke, Maack said "it was a media frenzy" and the residents of Racine were shocked by the news.
City Hall staff and aldermen were receiving calls and emails from reporters and concerned citizens, all of whom wanted to know more about the incident.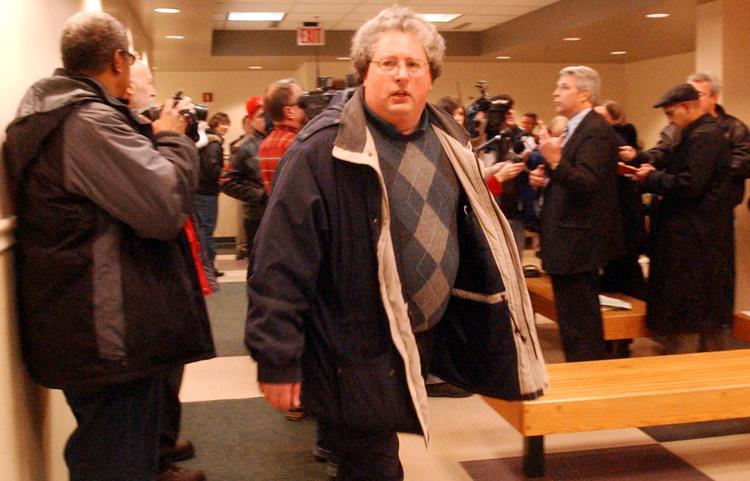 What to do next?
Months before the arrest, an employee in the city's Information Technology department discovered child pornography on Becker's work computer and notified authorities.
The state Department of Justice conducted an online sting operation to lure Becker to Brookfield Square in Waukesha County, where he was arrested.
With Becker in jail, the interim duties of the mayor fell to Maack, who was then City Council president.
Maack said when he took on the responsibility of being City Council president, he always knew it was a possibility that he would have to take over as mayor.
"And that's where the City Council has to be careful, that when they're electing a City Council president that they realize that this person could become mayor in the event something happens," Maack said.
But he never thought he would be called to act as mayor under those circumstances.
Maack decided to call a meeting that week of the council's Committee of the Whole, which includes all the city's aldermen, to help get the public officials organized.
"There were a couple of alderman that didn't agree with that decision," Maack said. "But I wanted to send the message that it was business as usual, that we weren't going to let something like this deter us or stop us from conducting city business."
One of those aldermen was Friedel.
"To me, there was just too much distraction and served no purpose," Friedel said. "I didn't get involved real personally that first week."
Friedel said he understood Maack was acting as mayor and also understood his reasoning for calling the meeting, but his decision not to attend it was mostly based in a "difference of opinion" on what to do next.
Despite Maack acting as mayor, Becker was still officially mayor and had not yet resigned, and officials were working to learn what would be the the next steps, if necessary, to remove him from office.
"In order to remove the mayor from office, there had to be a complaint filed," Maack said, adding that Wahlen was willing to write and file the complaint.
Becker was charged in Racine County Circuit Court with one count of attempted sexual assault of a child under 16 years of age, one count of child enticement, one count of possession of child pornography, one count of use of a computer to facilitate a child sex crime, one count of attempted exposing a child to harmful material, and one count of misconduct and excess authority.
On Jan. 20, the day Barack Obama was sworn in for his first term as president, Becker resigned.
But with Becker out of office, the path to replacing him was not clear.
Friedel, Weber and Maack all said there wasn't any specific procedure to appoint an interim mayor.
"That really wasn't codified at the time that this all happened," Maack said. "The council had to sit down and chart how to proceed with that and we had several different options."
With the eyes of the state on Racine, elected officials were just learning they were the ones who would have to come up with the process to appoint an interim mayor themselves.
"It was kind of a restless night. I don't think a lot of us got much sleep … it was kind of a (feeling of) shock and disbelief to what had occurred." David Maack, former Racine City Council president