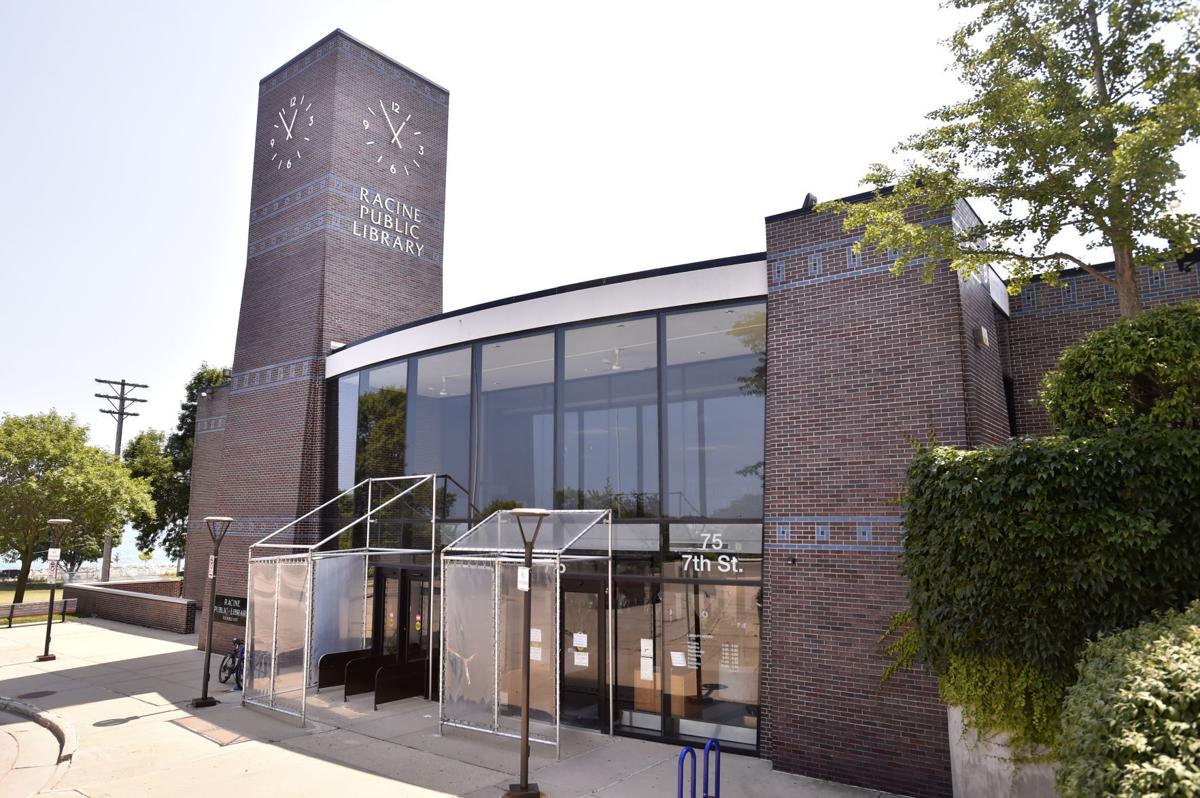 RACINE — Starting this summer, if people need help sewing on a patch or fixing a broken chair or blender, the Racine Public Library might be one place to go for help.
Library officials are considering hosting a monthly Repair Café, where people could get help fixing or sewing belongings that might otherwise be thrown out.
Repair Café is an international movement, with its own advisory website, that started in Amsterdam in 2009. The website explains that "Repair Cafés are free meeting places, and they're all about repairing things (together). In the place where a Repair Café is located, you'll find tools and materials to help you make any repairs you need on clothes, furniture, electrical appliances, bicycles, crockery, appliances, toys, et cetera. You'll also find expert volunteers, with repair skills in all kinds of fields."
Hazel Dickfoss, a Friends of the Racine Public Library's program committee member, brought the Repair Café idea to library officials.
"We're really intrigued with it," said Darcy Mohr, the library's head of adult and youth services. "It fits with our mission of providing information to the community. But it also brings community members together."
Dickfoss said after she discovered the Repair Café concept, she thought it was something the Racine library could do.
"We're always looking for programs that will bring people into the library," she said. "It's not just a storehouse for books. It's a source for learning in many different ways."
The Repair Café website states: "Society doesn't always show much appreciation for the people who still have this practical (repair) knowledge, and against their will they are often left standing on the sidelines. Their experience is never used, or hardly ever.
"The Repair Café changes all that. People who might otherwise be sidelined are getting involved again. Valuable practical knowledge is getting passed on."
Another value, the website states, is: "Things are being used for longer and don't have to be thrown away. This reduces the volume of raw materials and energy needed to make new products. It cuts (carbon dioxide) emissions, for example, because manufacturing new products and recycling old ones causes CO2 to be released."
June target date
Dickfoss envisions Saturday Repair Café sessions from about 11 a.m. to 1 or 2 p.m. Mohr said they'd likely be held in the administrative-offices area on the first floor.
Library officials are giving themselves plenty of time to seek and meet with potential volunteers and get organized, with June as the target for the first Repair Café. Mohr said the library system owns three sewing machines, so she thinks Racine can have at least one or two each time a Repair Café is held.
Dickfoss said she also envisions working with a local hardware store that could be a friend to the Repair Café.
"I'm very optimistic about (the idea)," Mohr said. "If we have four to six stations, we can grow or change or evolve as we need to."
Anyone interested in lending their expertise to a monthly Repair Café at the library may contact organizers by one of these ways:
The Friends of the Racine Public Library Facebook page.