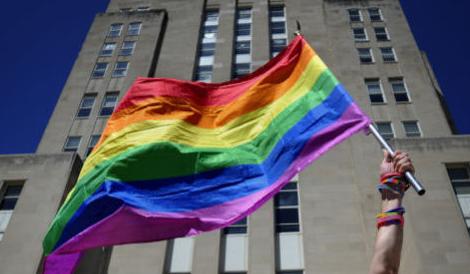 It's like a traditional promenade — dancing, music, friends, etc. — but the Equality Prom is exclusively for teens who identify as lesbian, gay, bisexual, transgender and questioning and/or queer, as well as their allies.
It's scheduled for 6 p.m. April 6 at the Delta Hotel by Marriot, 7111 Washington Ave.
"We want to let the community of southeast Wisconsin that we have an Equality Prom," said LGBT Center Executive Director Barbara Farrar.
Why go?
The LGBT Center, 1456 Junction Ave., is expecting between 100 and 150 attendees this year. Promoters are reaching out to counties around southeast Wisconsin and northern Illinois, while also passing out fliers in Milwaukee and Chicago.
Farrar said that she's glad to see more communities and schools openly accept their LGBT youth. But she still believes the dedicated Equality Prom is necessary for some local teens, a space free of judgment and discrimination.
You have free articles remaining.
"This is exceptional, 100 percent inclusive," Farrar said. "What we offer is a unique space full of 100 percent accepting people and peer youth who are also identified with the LGBTQ community."
There have been issues in recent years regarding unwelcoming environments for LGBT students here in Wisconsin.
What'll be there?
Equality Prom is free to attend for youths ages 14-18 with a high school ID or who are home-schooled.
Security will also be there, and "obviously no alcohol or drugs," Farrar said.
"There's no dress code. It's a come as you are event," Farrar added.
Besides dancing to a DJ's mixes and a prom court representing all genders, Farrar said there will also be "a wonderful mashed potato bar," pride wall, photo booth and streamers in "every color of the rainbow."