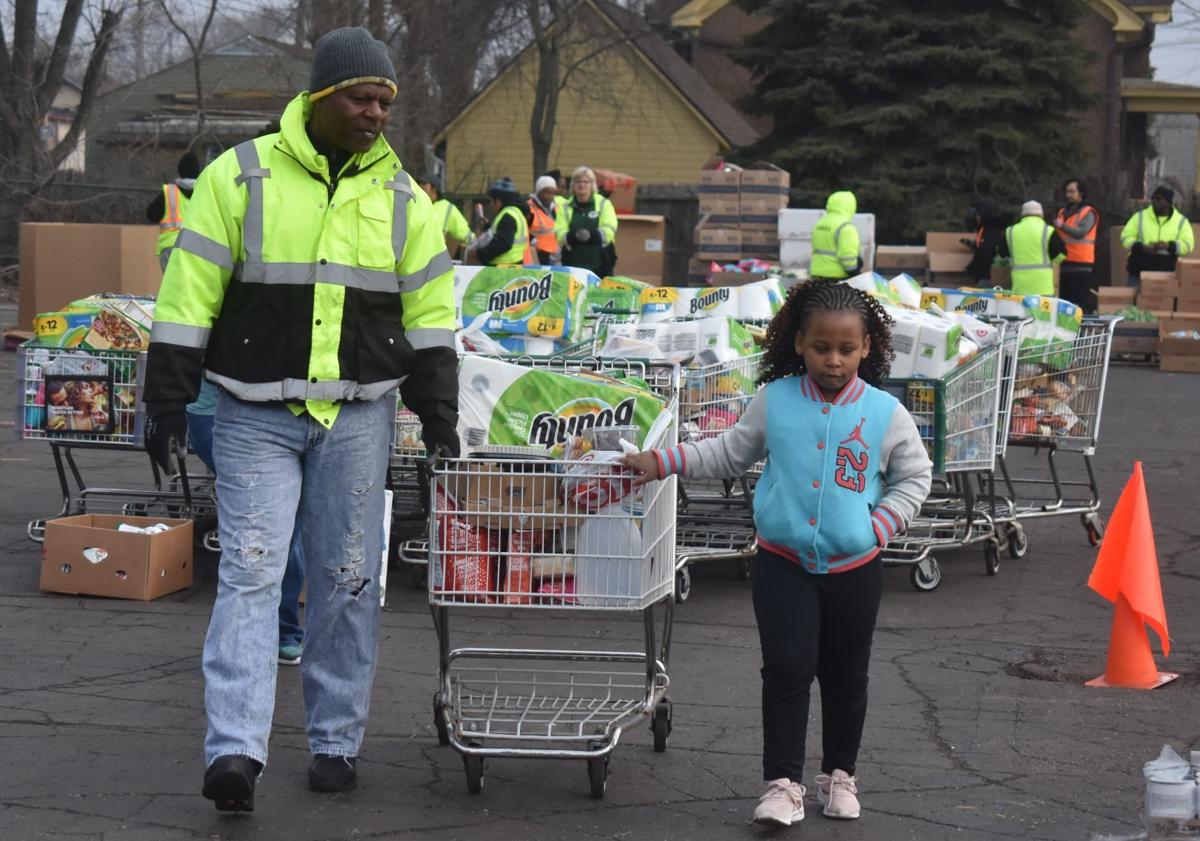 RACINE — One of Racine's biggest food pantries is in danger of drastically reducing its operations after receiving a surprising letter this week.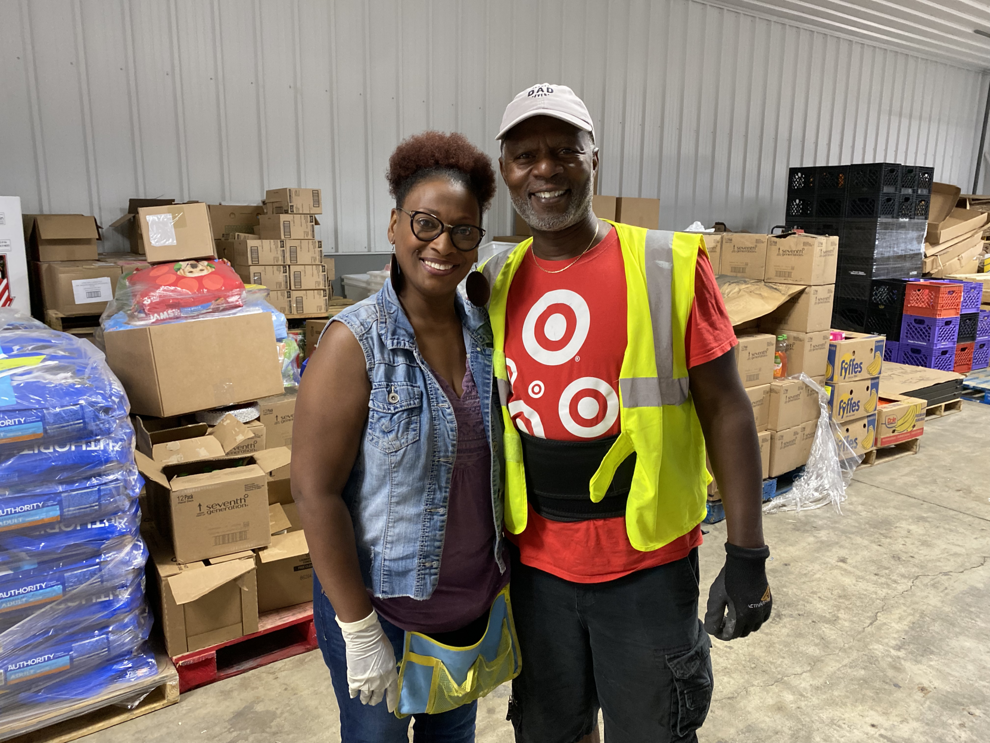 According to Leon Brown Sr. and Debra Brown, the husband-and-wife co-pastors at Kingdom Builders nondenominational church and the leaders of the Kingdom Manna Food Pantry, the pantry was told Monday that it had to stop making revenue by selling certain products, or else it would no longer be able to continue receiving food and other products from Feeding America.
The Browns responded by saying it is impossible for them to continue feeding thousands monthly without being able to raise money through selling certain products for "pennies on the dollar" compared to store prices.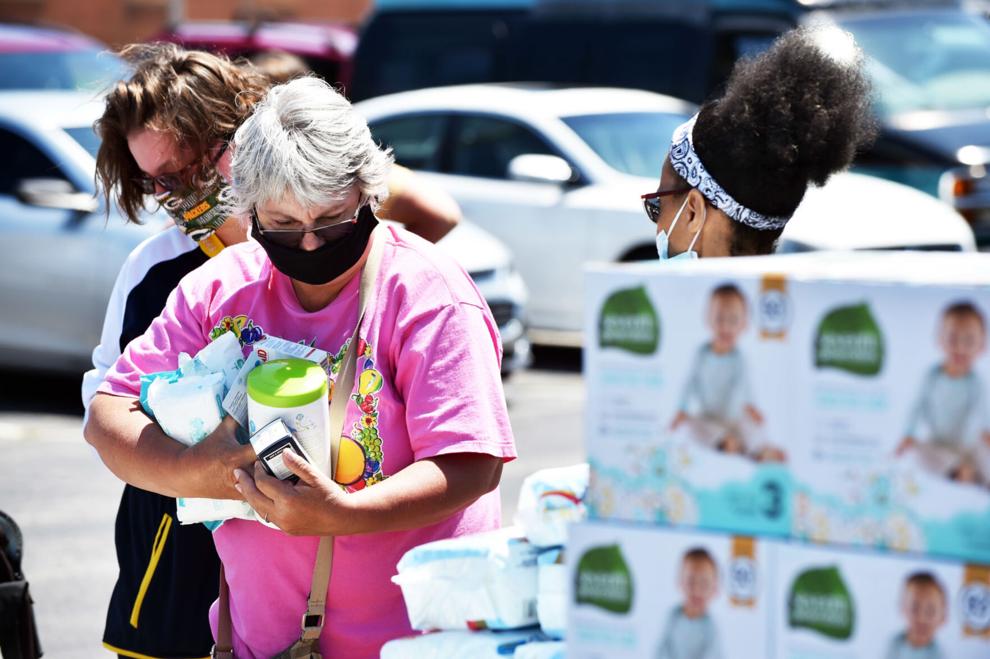 "People were happy to pay," said longtime donor Melissa Caira, considering how much cheaper the dish soap and other cleaning products were than they would be if purchased off the shelf at Target or Walgreens or Walmart.
Approximately 90% of the products — most of it food, but also including hygiene and household items — Kingdom Manna distributes is provided by Feeding America, which brands itself as the "nation's largest domestic hunger-relief organization."
Kingdom Manna is part of Feeding America's Direct Connect program, through which it receives literal tons of food from businesses like Meijer, ALDI and United Natural Foods Inc., Debra said. Much of the food received through Direct Connect otherwise could have ended up in landfills.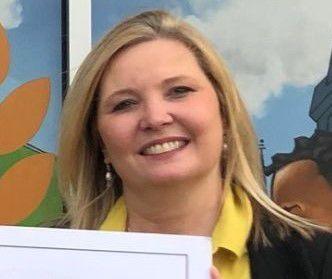 According to Feeding America policies, its partners are not allowed to sell items acquired via Feeding America or sell anything during events that also include products acquired from Feeding America. That policy, Feeding America Eastern Wisconsin President and CEO Patti Habeck said, is based on a rule from the IRS that says that grocery stores that donate food and products to Direct Connect only get their tax break if the "end-user" of the food (i.e., whoever gets the food from the food pantry) must not pay for it. That policy applies to all Feeding America products, food or otherwise.
"We receive products and we turn around and sell them for pennies on the dollar to the community. But we don't sell food," Debra said in a livestreamed Facebook Live video that brought the issue to the public's attention Monday.
"We need … to have this red tape removed," Debra said during a Tuesday phone interview.
However, Habeck said that Kingdom Manna's refusal to stop selling certain products is tantamount to the nonprofit choosing "to no longer be a member of Feeding America Eastern Wisconsin."
Habeck added: "It is not something we can negotiate."
Should Kingdom Manna change its position, Habeck said Feeding America would be open to having a "conversation" that would bring it back into the fold.
Pantry calls for change
While not banning donations or fundraising outright, the Browns say that Feeding America also has restrictive rules on how donations can be solicited. Debra said that Feeding America "doesn't even want us to have a donation box out here" when they're doing giveaways, under Feeding America's ban on soliciting money from those who receive products from its partner food pantries.
The Browns are now saying they will have to shut down most of their operations if Feeding America doesn't change its decision.
"I told them … you need to change the way we are structured and the way we're partnered with (Feeding America). We cannot be under the restrictions," Debra said in Monday's Facebook Live.
Should no change come, Leon said: "Everything will cease. What you know now will cease. This is not a threat. This is just the position we are in now."
Debra said they refuse "to do stuff in an underhanded way," to skirt around the rules. "Either you're going to give me the green light or we're going to do a U-turn … I'm not going to play no games … What we told Feeding America is, the ball is in your court. There's no other option. It's all or none."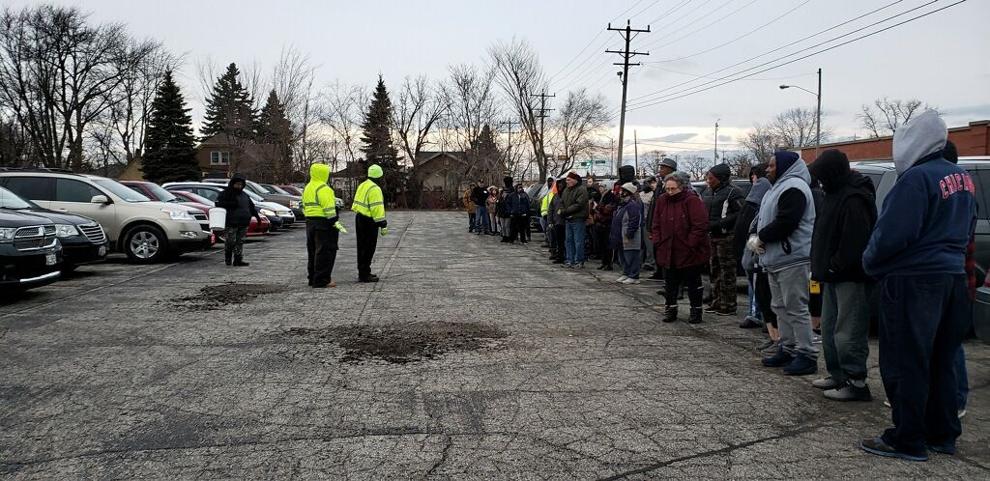 Impact and costs
Debra Brown estimated that 6,000 to 8,000 people are helped by the giveaways monthly, including those who get food themselves but then also those who share the food with their loved ones and neighbors.
Leon said that a man told him during a giveaway on Monday, hours before they became aware of the cease and desist letter: "You just don't realize how much we would have suffered if we didn't get this food."
The Browns said Monday's letter came out of nowhere, especially since they've been selling stuff for a while, a fact Feeding America said it didn't know about until last week. Feeding America Wisconsin even featured Kingdom Manna in its summer 2021 newsletter, which said that Kingdom Manna "will distribute over 60,000 pounds of fresh Farm Link produce to Racine County residents in need." That same newsletter said that Kingdom Manna's total poundage of food distributed grew from 45,000 in 2018 to 85,000 in 2019 to 160,000 in 2020."
The nonprofit has also been in a period of growth of late, having moved into a warehouse at 1715 20th St. It also had hoped to move into the 100,000 square-foot former Shopko building at the corner of Washington Avenue and Ohio Street, but missed out; the building is now in the process of becoming a self-storage facility.
"We are no longer a basement food pantry. We are no longer a closet food pantry. We are huge. We extend to Racine and beyond," Debra said. "You all know how difficult it is, as we apply for grants and we try every way we can … It doesn't stop with just the people that come and get the carts. These people have grown arms and they are the extension of the food pantry throughout this community … They're giving this stuff to their families, things they could normally not afford and they're giving it to their loved ones and things of that nature."
According to the Browns, their nonprofit's operating costs average between $8,000 and $12,000 a month — i.e. somewhere between $96,000 and $144,000 a year.
Upon receiving the letter Monday, Debra said in Monday's Facebook Live: "Did it disturb us? Yes, it did. And right away I called them. And here's what I told them … I didn't disrespect them. I wasn't calling to threaten or anything of that nature, but this is what I told the gentleman that I talked to: First of all, we are a nonprofit organization … and I said that every penny that we receive for exchange for the products — the non-food products — that we sell for pennies on the dollar, every penny goes back into the operation of this organization. I said there is no way we're going to be able to continue operating to the magnitude that we do: paying $2,000 a month for a driver — an experienced truck driver — paying $2,000 a month for gas and insurance, paying $600 a month for rent. There is no way."
Much of Kingdom Manna's revenue comes from sales.
Another $6,000 over the past year has come through a program in which people donate $20, then later receive a gift bag; Feeding America, however, prohibits its partners from giving gifts in thanks for donations.
Debra said Tuesday that, should a flood of donations show up to close the gap so that the nonprofit no longer would have to rely on sales, the crisis could be averted — but that'd take a stroke of luck totaling in the tens of thousands of dollars, and would need to be sustainable into the future.
Despite the new strife, the Browns have shown a position of faith and in trusting the process. Their livestreams have included prayers and expressed that they believe this will all work out, somehow.
"We're good. We have to be good," Debra said on the phone Tuesday. "This is just another bump in a storm, and we're going to ride it out."