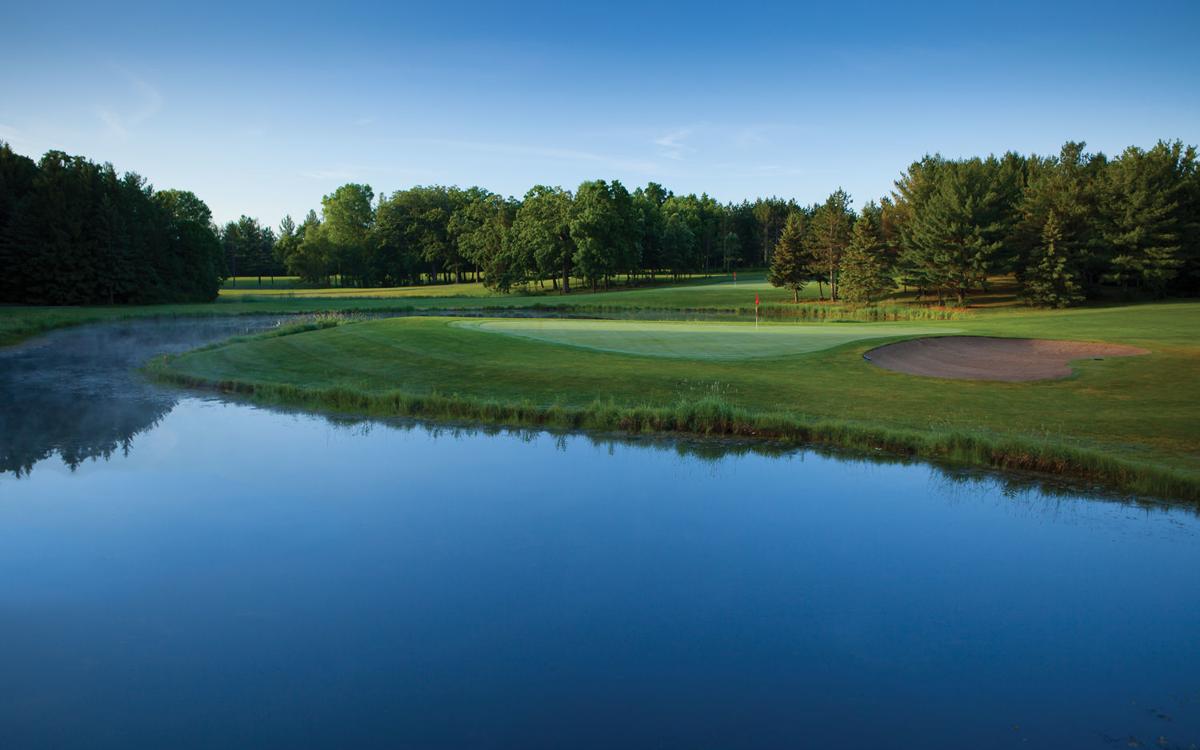 Brighton Dale Links and Petrifying Springs Golf Courses — two Kenosha County Division of Golf facilities set in beautiful natural settings — offer two of the best venues in Southeast Wisconsin. And Brighton Dale Links' White Birch course has recently been upgraded to another level.
Brighton Dale, located just north of the intersection of highways 75 and 142 in northwestern Kenosha County, at 830 248th Ave., underwent a restoration last fall and this spring. This was part of a master plan created in 2010 and overseen by Lohman Quitno Golf Course Architects, which is based in Marengo, Ill.
"We dug out all the bunkers on the White Birch, we addressed a lot of drainage issues and sodded the green surrounds," said Dan Drier, who is in his 11th season as General Manager Division of Golf for Kenosha County. "We put in a better Billy Bunker Liner system and then we put in new Fredonia bunker sand. Then we stripped off 12 feet around each green and we sodded with low mow bluegrass there.
"We feel the playing conditions are going to be much improved by doing this restoration."
Drier feels the renovations address concerns voiced by Brighton Dale Links golfers.
"They're the ones who asked for better course conditions and better bunker conditions out there," Drier said. "We heard and responded to their requests."
Brighton Dale Links features 45 scenic holes, complete with wetlands, mature deciduous trees, cathedral pines, numerous bunkers, and hilly terrain. It's located adjacent to the Richard Bong State Recreation Area.
The original 27 holes at Brighton Dale, designed by Edmund Ault, opened in 1972. The course and clubhouse were renovated and 18 additional holes were added in 1992. It has a practice range and putting green to hone your game.
Three separate tracts comprise the 45-hole facility. The White Birch and Blue Spruce are 18-hole, par-72 layouts that measure 7,012 and 6,687 yards, respectively. The Red Pine is a 9-hole, par-36 layout of over 3,500 yards.
Petrifying Springs Golf Course — an 18-hole course that was created in 1936 by Joseph A. Roseman — offers excitement and challenge with every hole.
The traditional 18-hole, 6,000-yard, par-70 golf course is very player friendly and a must-play. It has been Kenosha's favorite course for six years running.
Drier said a new Grounds Superintendent has been recruited from Blackwolf Run, a top-100 course in the nation, to oversee the maintenance department, and Drier envisions even better conditions in the future.
Petrifying Springs Golf Course, 4909 Seventh St., is located in northeastern Kenosha County; the clubhouse is a half mile east of the intersection of highways 31 and A. Enter off of Highway A. The clubhouse was a Works Progress Administration project, which was one of many New Deal programs and projects created during President Franklin D. Roosevelt's time in office.
Brighton Dale Links and Petrifying Springs Golf Course each offer PGA professional lessons, a well-stocked golf shop, practice facilities, gift certificates, events, and much more.
An additional amenity at each location is a Flight Scope X3 Launch Monitor, which is used to show golfers their club and swing data on video. It allows the golf professionals to give more specific instruction to a wide range of skill levels. The Flight Scope is also the best tool to dial in that new golf club purchase making sure you are getting the best product for your swing and game!
Both golf facilities serve very tasty food and beverages at a clubhouse grill during the season. Restaurant hours are 8 a.m. until dusk or 7 p.m. Both venues have an excellent menu and an extensive beer list. Non-golfers and the general public are always welcome.
Daily fees and season passes offer great value at both facilities. For the conditions and memorable golf experience offered, it could be the best value in the world. There are additional options to enjoy, including unlimited golf, senior, and junior rates.
Looking to host a league, hold an outing, enter a scramble, learn how to play, enjoy a morning with family/friends, or find a new place to dine? Consider Petrifying Springs Golf Course or Brighton Dale Links!