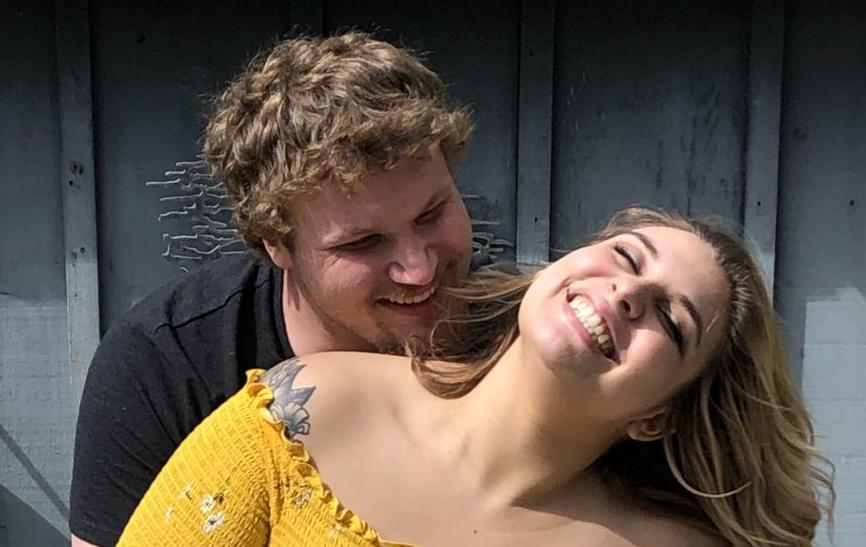 OAK CREEK — Dakota Daniels described boyfriend Zachary Dassow, the Kansasville worker who died Wednesday at the future Oak Creek Amazon site, as caring, confident and fun loving.
Daniels and Dassow had known each other for about a year. They had been dating for seven months at the time of his death.
"We were always smiling and happy together," Daniels said.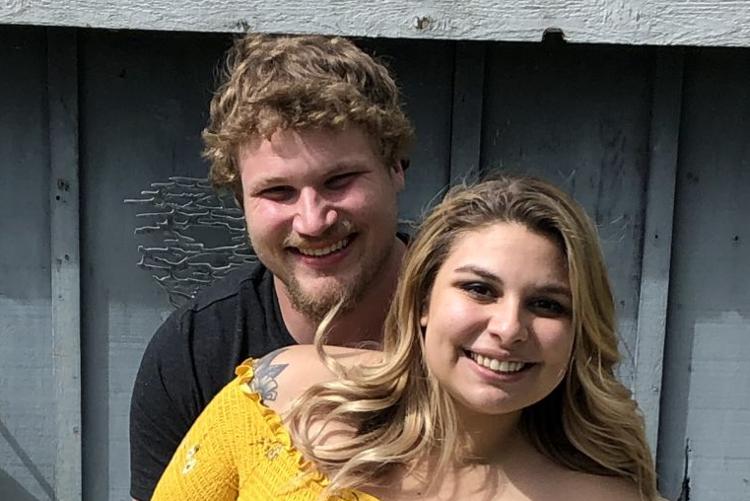 Dassow and Daniels moved into their Kansasville residence in January, and were expecting their first child, a daughter, in October.
Daniels recalls Dassow's reaction to finding out he was going to be a father.
"He was scared, but he was so happy and crying," Daniels said. "He was so excited. He couldn't wait to be a dad."
Dassow was even more excited, Daniels said, when they found out that they were expecting a daughter. They had decided on a name for their child — Presley Doris Brave Dassow — before Dassow's death. "He wanted a girl really badly," Daniels said.
Daniels said Dassow was a hard worker who wanted to provide for her and their daughter: "He was so excited that we were going to do this together. He promised that he would take care of us."
Daniels said she was heartbroken when she found out that Dassow had died, adding that he had texted her moments before the accident.
Dassow reportedly drove a four-wheel ATV out of an upper-level window at the site shortly after 10 a.m. Wednesday and fell 30 to 40 feet to his death, police said. Oak Creek Fire Department personnel transported Dassow to Froedtert Hospital in Wauwatosa, where he was pronounced dead.
You have free articles remaining.
"This is nothing he would have chosen for himself," Daniels said. "This is a horrible, horrible accident. He was so full of life. He was so happy and excited for the future."
Dassow was born in Muskego and raised in Waukesha. He had a brother and sister.
Daniels said that she and Dassow's family appreciate the support they have received in the wake of his death.
"We appreciate the outpouring of support from everyone, including strangers," Daniels said. "It has kept us going and made it a little bit easier."
Outdoor guy with 'soft side'
Daniels said Dassow enjoyed fairs and was a gun collector who loved anything pertaining to guns and shooting them. "He loved anything to do with hunting, fishing or driving his truck," Daniels said. "He couldn't sit down for barely any amount of time."
She also called him funny and said he enjoyed making people smile. "He liked to make everyone laugh," said Daniels. "He was constantly making jokes, even at inappropriate times."
But Daniels said that Dassow also had a "huge soft side." "If anyone needed anything, he would be there in a heartbeat," Daniels said.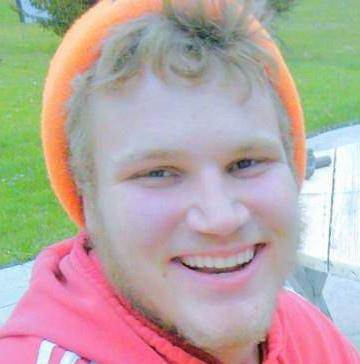 She said that Dassow couldn't leave anything unsaid and always wanted people to know what he was feeling. "He would send random text messages all the times, saying how he felt," Daniels said. She said that he had recently sent his father a text telling him how much he appreciated how he was raised.
Daniels said that she plans to share videos and pictures of Dassow with their daughter, and have her family teach Presley the things that Dassow wanted her to know.
"I will make sure she knows how wanted she was, and that he (Dassow) couldn't wait to be her dad," Daniels said.
To make a donation to help support Daniels and Presley, go to www.facebook.com/donate/637355530112321. Donations also are being accepted at any Educators Credit Union under the account name "Dakota and Presley Memorial Fund."
"This is nothing he would have chosen for himself. This is a horrible, horrible accident. He was so full of life. He was so happy and excited for the future." Dakota Daniels, girlfriend of Zachary Dassow, who died Wednesday at the future Amazon site in Oak Creek
"This is nothing he would have chosen for himself. This is a horrible, horrible accident. He was so full of life. He was so happy and excited for the future."

Dakota Daniels, girlfriend of Zachary Dassow, who died Wednesday at the future Amazon site in Oak Creek