RACINE COUNTY — A decision made on the other side of the world, in China, has changed the market for recyclables in the United States, and Racine has felt the impact.
Just three years ago, the United States was exporting nearly 700,000 tons of recyclables to China annually, according to National Public Radio.
In January 2018, China banned almost all recycling imports, putting stringent rules in place regarding contamination of materials.
Dan Jongetjes, general manager of Johns Disposal, said the change has certainly affected his family's business. Johns Disposal has locations in the Town of Norway in Racine County, and also in Whitewater; it hauls trash and recycling and processes recyclables in communities in Racine, Kenosha, Walworth, Milwaukee, Waukesha, Dane, Jefferson and Rock counties. It serves several Racine County communities, including the cities of Racine and Burlington.
"We were big sellers; we sold a lot to China of our mixed paper and cardboard," Jongetjes said.
The most significant ramifications of this change were that Johns had to find new buyers for paper and cardboard, but with most other recycling processors facing the same issue, supply skyrocketed while domestic demand stayed the same.
"Just getting rid of the material has been a real challenge," Jongetjes said.
The July market value for mixed paper was $0 per ton, compared to $70 in September 2016. The July market value for cardboard was $30 per ton compared to $100 per ton in September 2016.
In 2018, the City of Racine reported that it had seen a $75,000 drop in sales of its recyclable materials through its 80/20 cost share with Johns. Sales are expected to stay at the same level this year, according to City Administrator Jim Palenick.
In the past, Johns typically used proceeds from the sales of recyclables it collected to offset processing costs.
"Now, because there's no value, our processing costs are not nearly what they need to be to cover costs," Jongetjes said.
Johns is working to increase its processing costs, but is in the middle of contracts with many of the communities it serves.
"Some of our communities, like Racine, have been willing to amend them to help us, which we're very grateful for, but that's a fine line to walk," Jongetjes said.
Racine revised its contract at the contractor's request. Palenick said the city was understanding of the company's struggles.
"The cost got significantly higher for Johns," Palenick said. "Some of those terms had to be amended."
Jongetjes said that when Johns signed its contract with some of the communities it serves, no one expected China to halt its purchase of recyclables.
Some communities halt recycling
You have free articles remaining.
Although some communities across the country have halted their recycling programs, or are dumping or burning their recycling, Racine has no plans to stop.
"It's clearly still a benefit to the community to recycle," Palenick said. "It's still economically much better for us and, obviously, environmentally it's much better. We encourage everyone to not only recycle but to recycle as much as they can."
According to a March 2019 article in the Atlantic magazine, Franklin, N.H., is now burning its recyclables, and Broadway, Va., stopped its recycling pickup service when its contractor told the town that prices would increase by 63%.
Jongetjes was clear that the recyclables Johns takes in continue to be recycled, even as work is still being done at the Town of Norway location, just off Highway 45, that was the site of a massive fire last summer.
Palenick asks that Racinians be diligent about keeping trash out of their recycling bins, and to make sure their recyclables are clean.
"Much of the reason that China stopped accepting a lot of the U.S. recycling was the level of contamination that was winding up in those materials, and they simply had to throw too much of it away or it was too expensive to process it," Palenick said.
Palenick added that Racine is committed to continue recycling, and also pointed to the city's zero waste initiative, passed by the City Council last month. This means that the city will make efforts not to send any materials to the landfill.
He said that even more important than recycling is that people re-use items and eliminate waste at the source.
"So rather than recycling a plastic bottle, for instance, why not just have a permanent water bottle that you use and refill it and carry it around with you," Palenick said. "Now you're not recycling plastic bottles."
Palenick also believes it's important to encourage companies in the United States to produce more materials made out of recyclables.
"As organizations, we need to be more committed to buying post-consumer recyclable products," Palenick said. "And be more willing to be creative or innovative in recycling some things ourselves and having other people do that as well."
As a hauler, Johns is starting to see requests for the rates for next year from the municipalities it serves.
"From a lot of our communities, we're having to ask for more just because of the poor values of the recycling," Jongetjes said.
Those at Johns hope to see China begin buying recyclables from the United States again soon.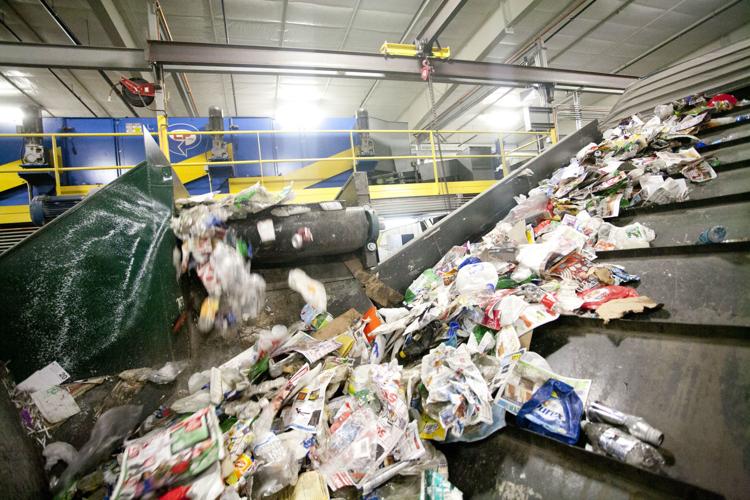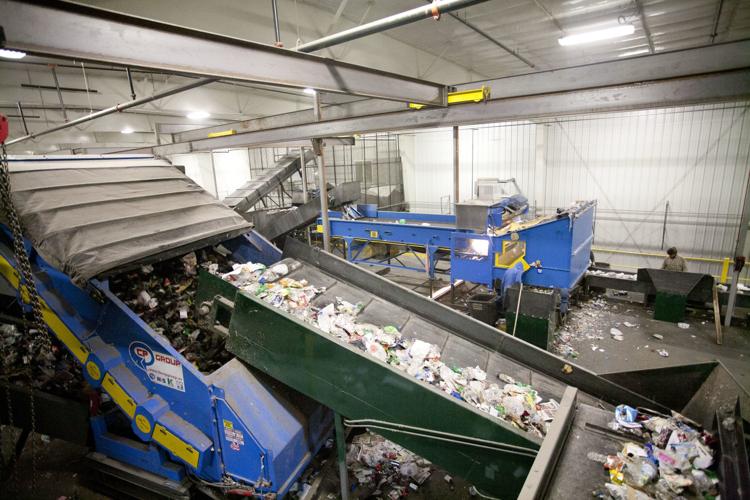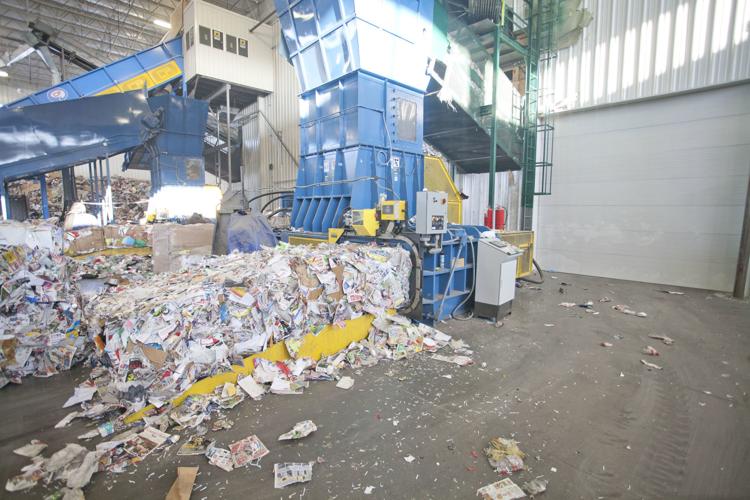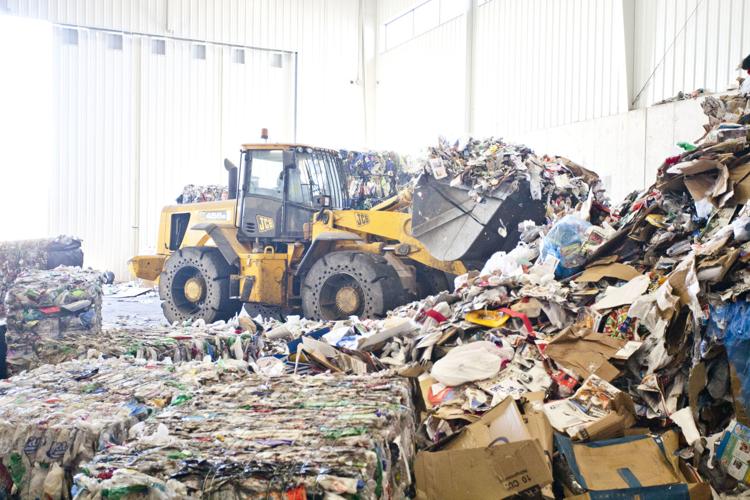 "It's clearly still a benefit to the community to recycle. It's still economically much better for us and obviously environmentally it's much better. We encourage everyone to not only recycle but to recycle as much as they can." Jim Palenick, Racine city admnistrator
"It's clearly still a benefit to the community to recycle. It's still economically much better for us and obviously environmentally it's much better. We encourage everyone to not only recycle but to recycle as much as they can."

Jim Palenick, Racine city admnistrator