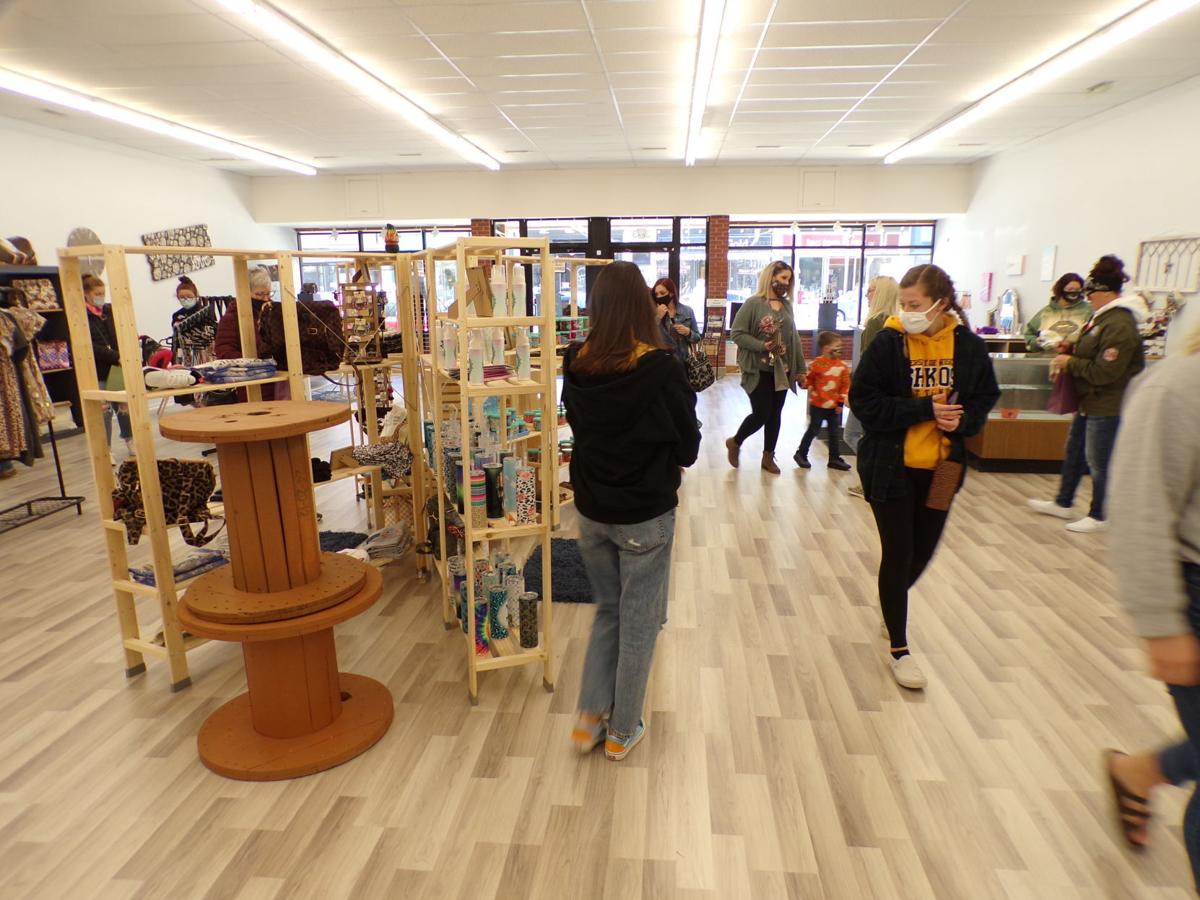 RACINE — It didn't take long for Brit's BouChic, a new retail store, to fill up with customers during its grand opening event on Friday in Downtown Racine. Almost every customer who walked in within the first hour stood in line with an item they found and wanted to buy.
Brit's BouChic offers unique items, such as custom printed t-shirts and cups made by the owner, Brittnay Kolbaska, as well as other merchandise she has curated to showcase the boutique's style.
"The turnout was more than I expected, and in a good way," said Kolbaska, 29, after the customer rush at her store at 323 Main St., in between Abrazo Coffee and Mrs. Betty's Kitchen.
"We are thrilled to have a young, female entrepreneur take her online business to a brick and mortar in Downtown," said Kelly Kruse, executive director of the Downtown Racine Corporation. "Her enthusiastic spirit is amazing and I know she will be very successful."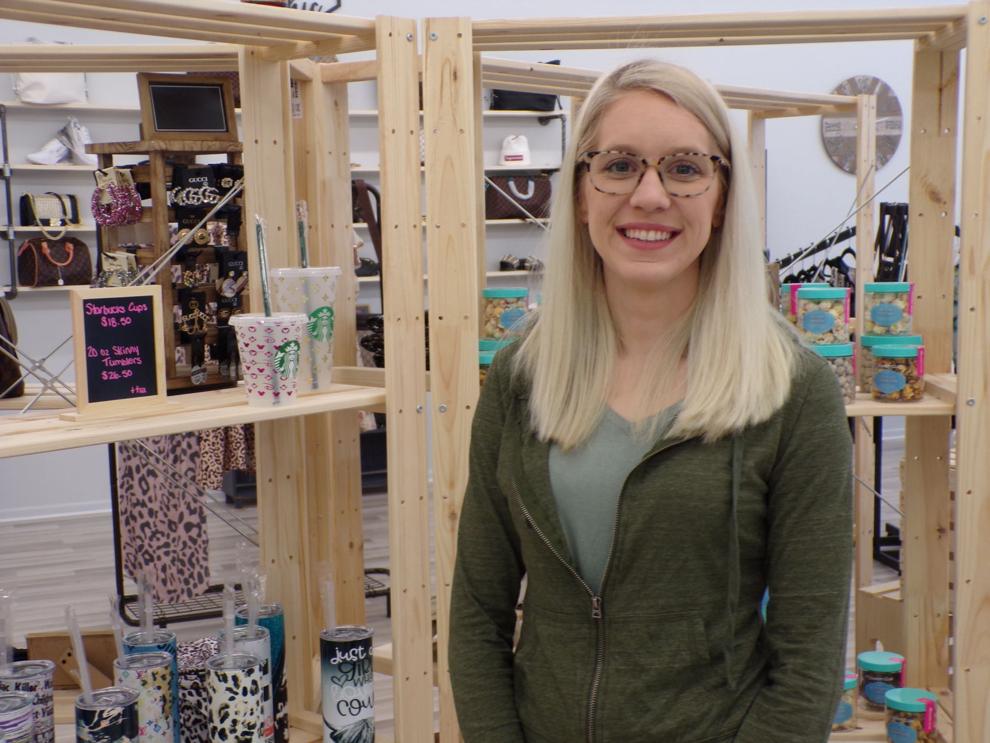 Like many other working moms during the pandemic, Kolbaska had to figure out how to make money while taking care of her kids at home.
Kolbaska, who had worked for about 12 years in health care, left her job to give her full attention to her two sons, Jaxon and Remi, who would be learning from home.
But it didn't take long for Kolbaska to feel antsy: "Being a mom is amazing, I would never change that. But something was missing. I knew there was something more I could do."
"I found a niche for making things," Kolbaska, who took up screen printing, said. "I wondered if I could start doing something small like this and see where it goes."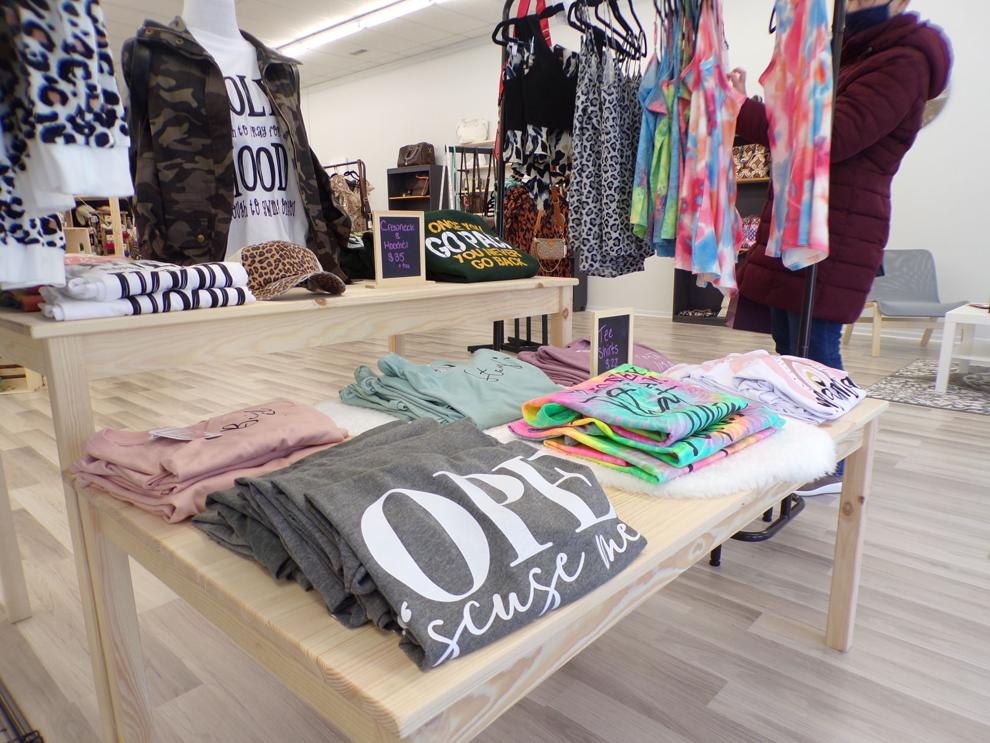 So, she took to Facebook and started a boutique, Brit's Creative Corner, around June 2020. It's a private group with over 1,900 members (that means 1,900 customers). In the group, Kolbaska posts items she has for sale or takes requests for custom orders for t-shirts or cups.
The group saw enough success to double Kolbaska's husband, Michael's, income; it became both of their full-time jobs, and the two now work together at the storefront.
"The feedback I got from friends and family and customers was amazing," Kolbaska said. "It just took off."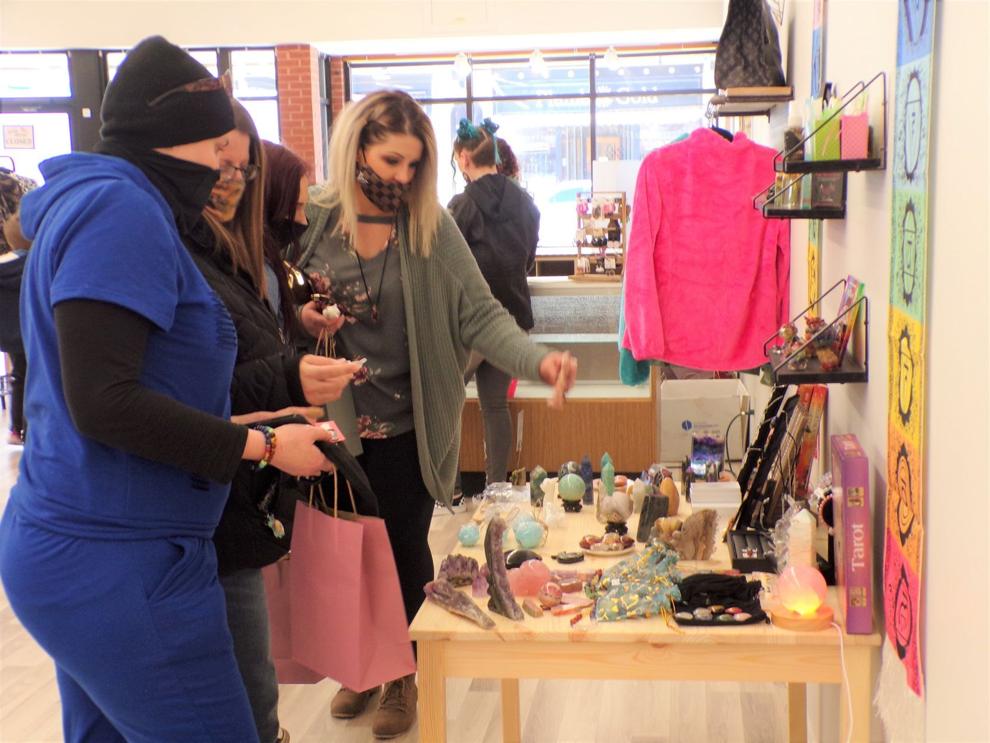 Jacquelyn McGraw, owner of Crystal Goddess Beauty, was in attendance of the opening day event to help Kolbaska and also tend to her table. McGraw sells her crystals and jewelry at a table in Brit's BouChic; Kolbaska welcomes small business owners to talk with her about how she can help sell their products.
McGraw, who is close friends with Kolbaska and has worked with her before at a makeup company, said Kolbaska was a big inspiration and helped teach her how to run a business.
"It means the world to me," McGraw said of Kolbaska letting her sell her crystals at the store. "I wouldn't be where I am today without her."
Ellisa White, a customer and McGraw's partner, was in attendance of the grand opening and said she enjoyed seeing Kolbaska and McGraw work together.
"It's nice to see people come out for new business owners," White said of the customer turnout.
Taylor Blaesing was one of the many customers inside Brit's BouChic with an item in her hand. She said she had been a customer of Kolbaska's in the past and is a member of the private Facebook group.
"I'm thrilled to see her with a new store," Blaesing said, adding it's exciting to see downtown fill up with new businesses.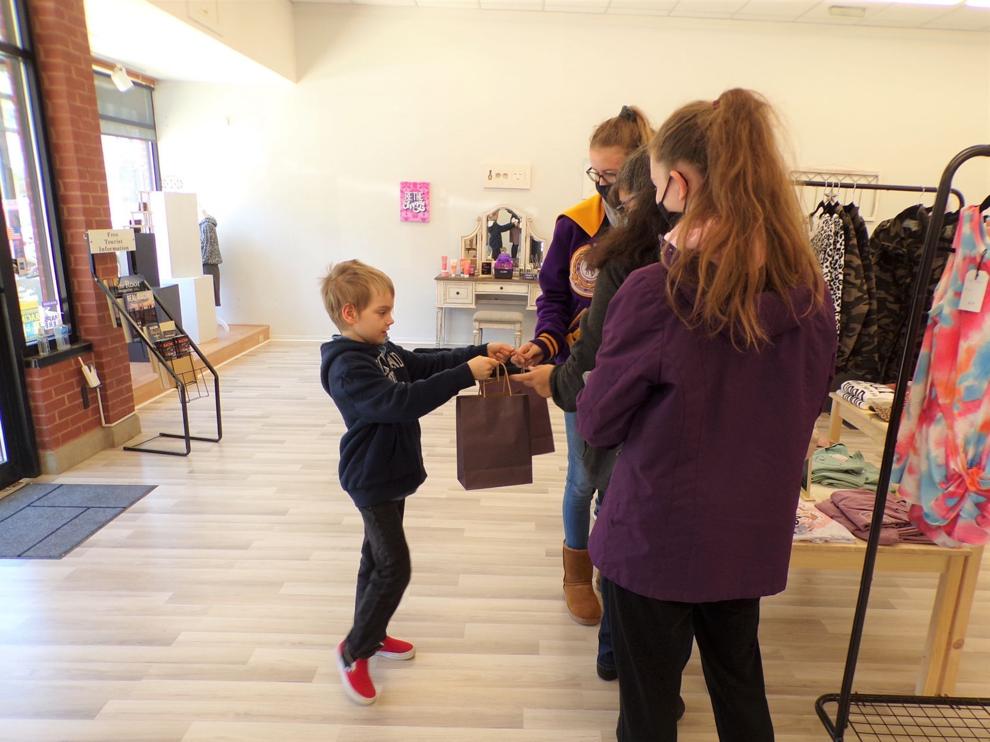 Kolbaska said she's excited to be able to offer her online customers, and new customers, a personal shopping experience.
"When they shop here, they're not helping a big corporation," Kolbaska said. "They're helping another mom, another woman, be able to support herself and her family.
"I want to be able to show them I remember their faces and their names, and when they say 'hi,' I want to say 'hi' back."
Get to know The Échelon Gallery IN PHOTOS, a one-stop shop for street style right in Racine
An eye-catching entrance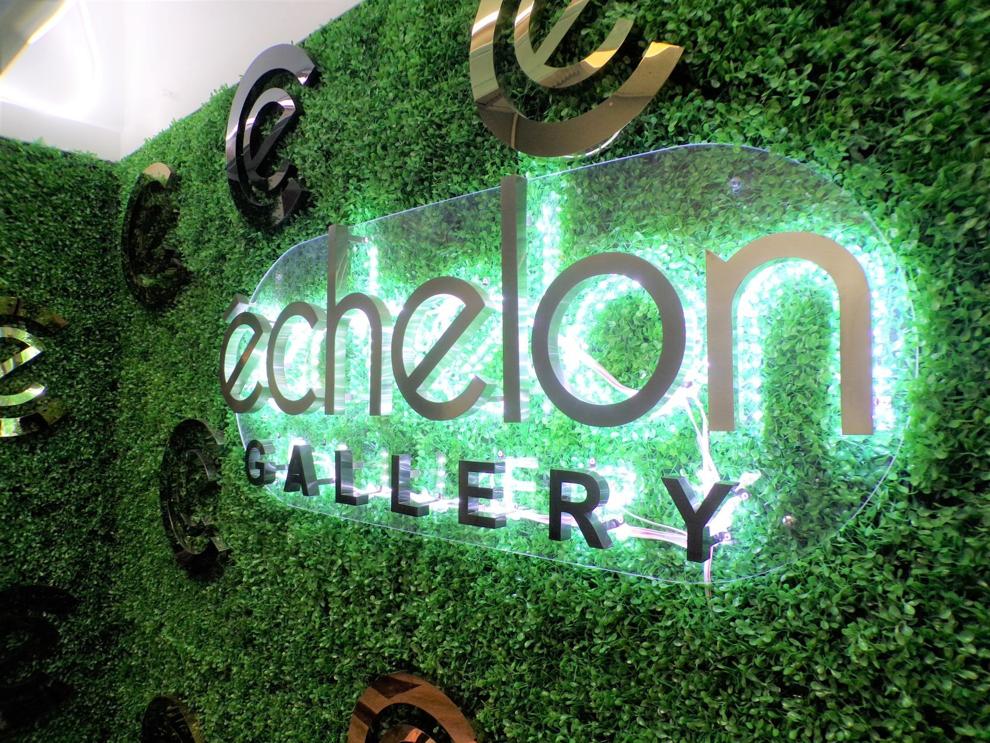 Let's get styling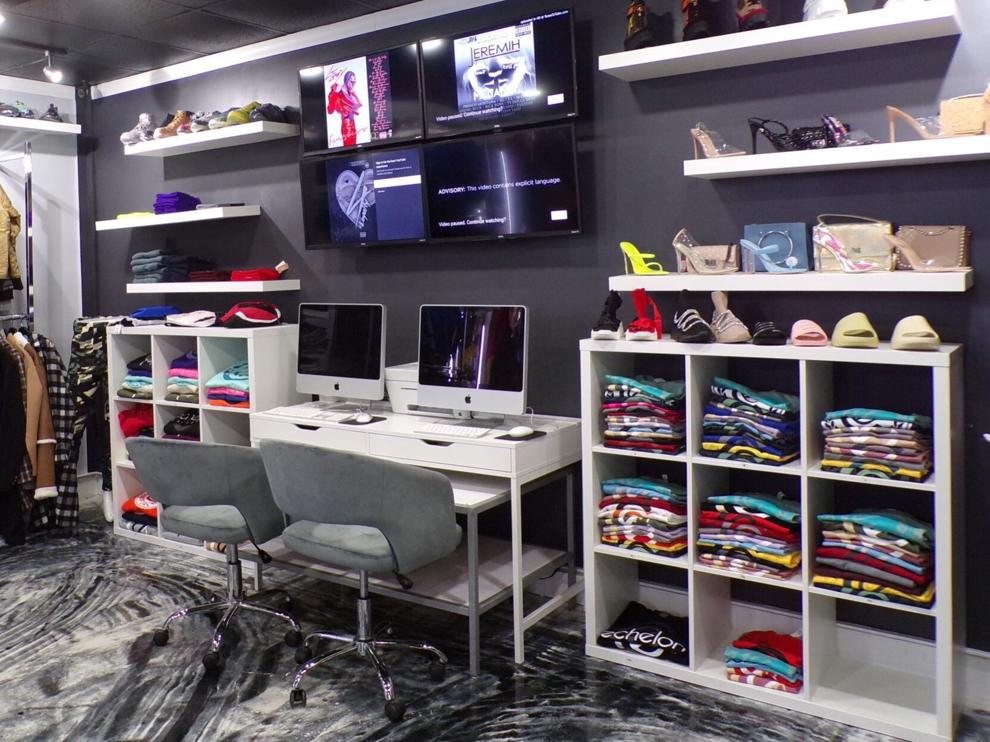 Part playroom, part clothing store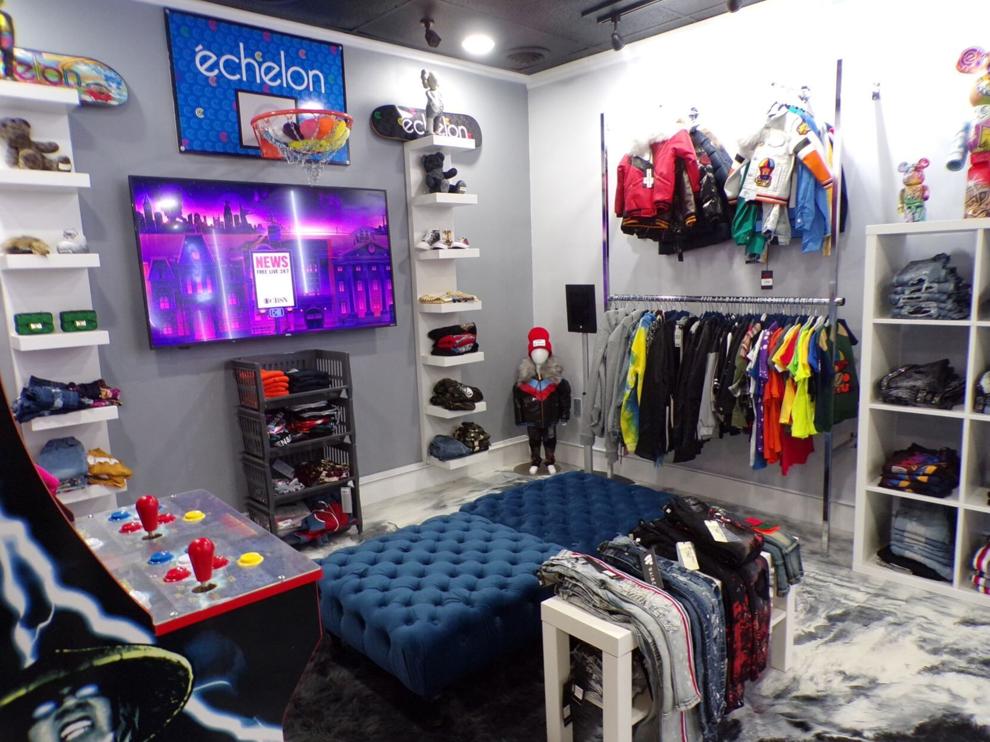 Full of colorful art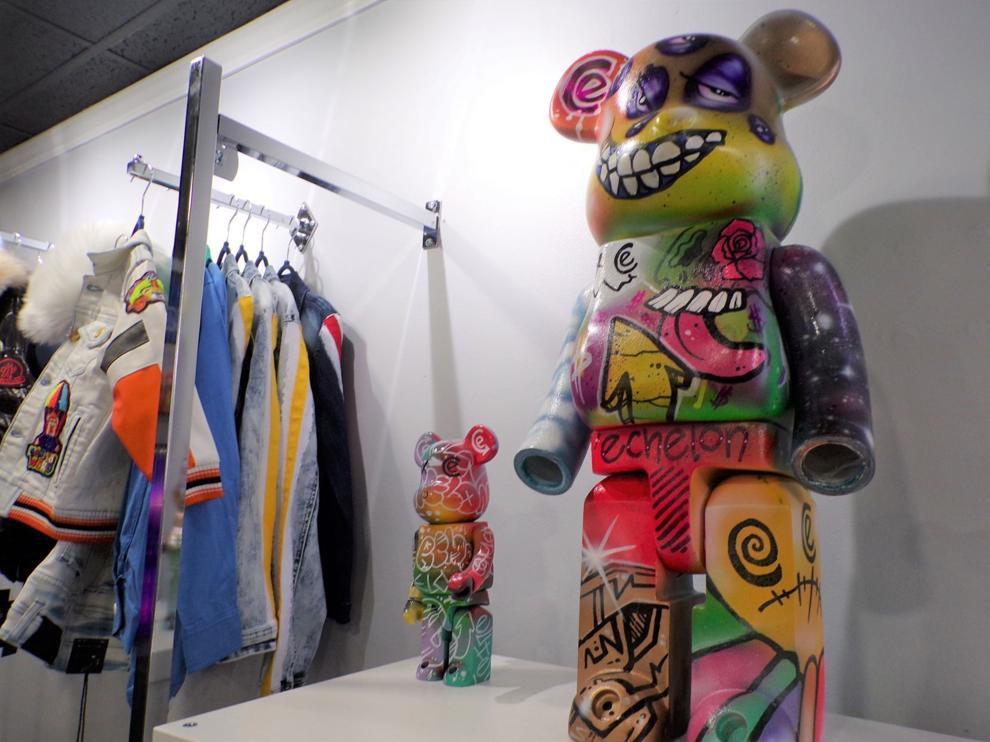 Unique graphic t-shirts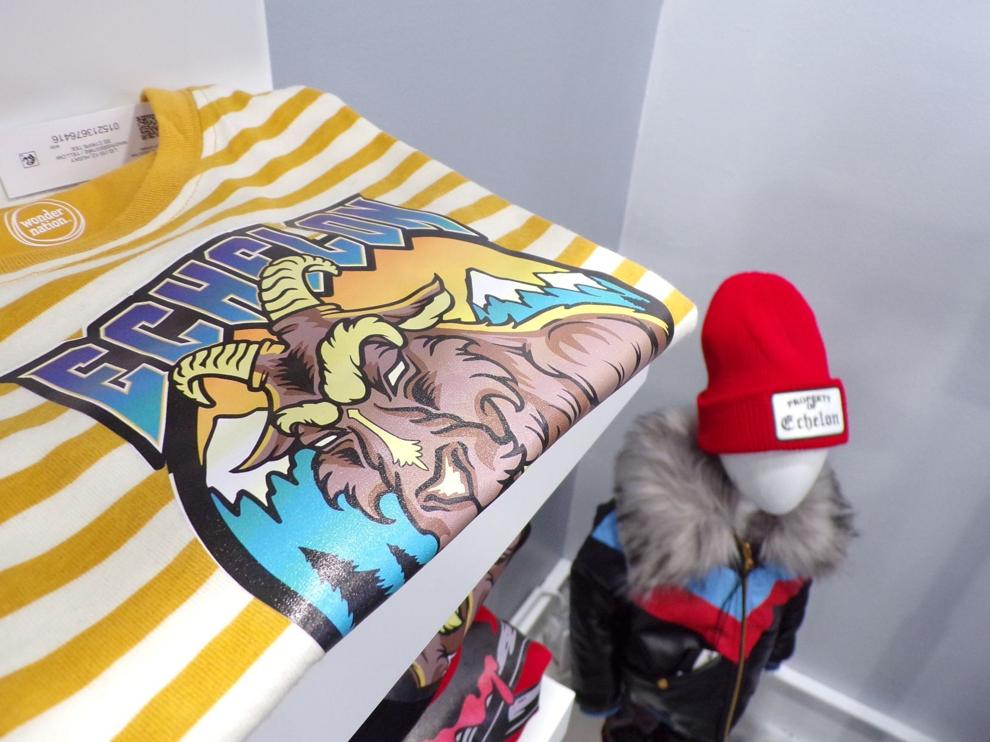 Captivate Your Natural Beauty LLC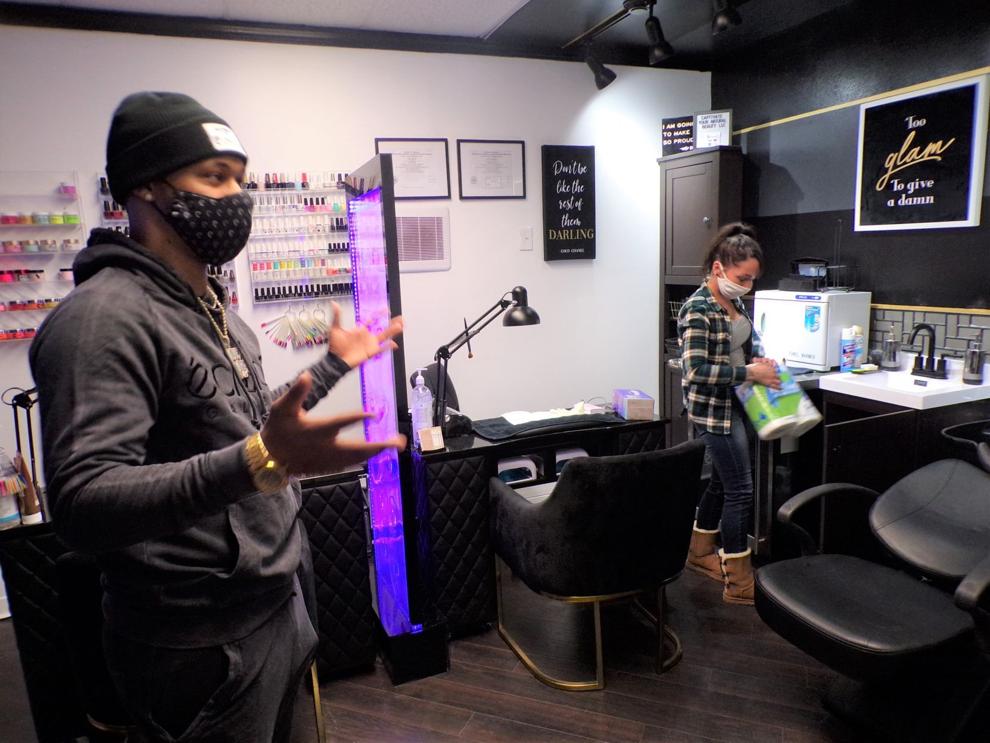 Getting the right shot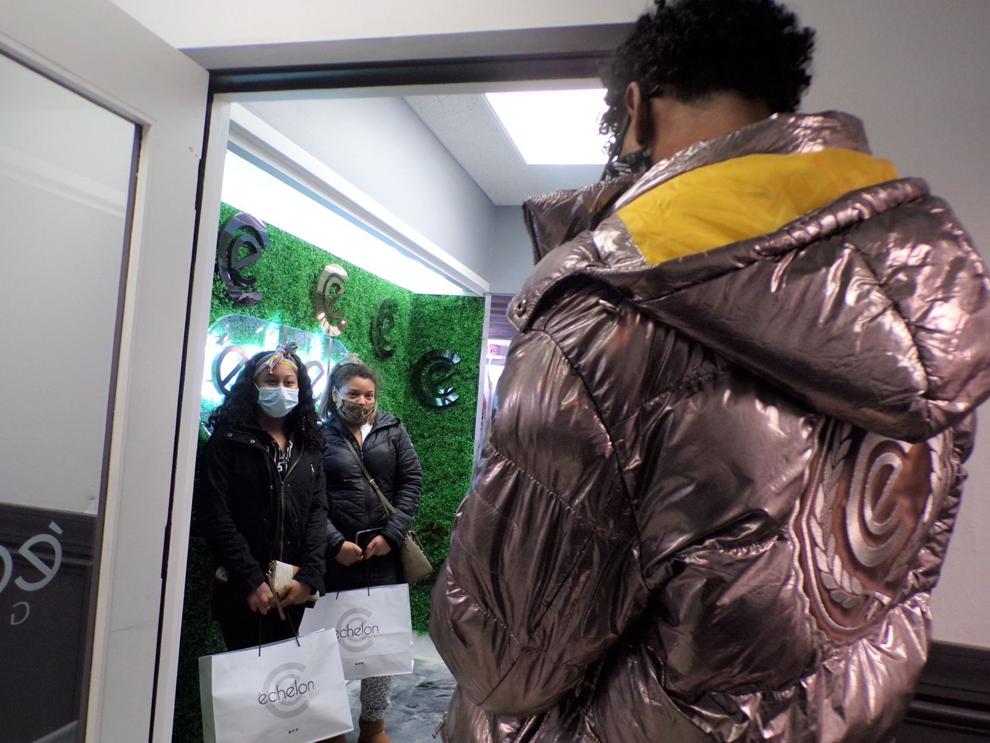 Styled to perfection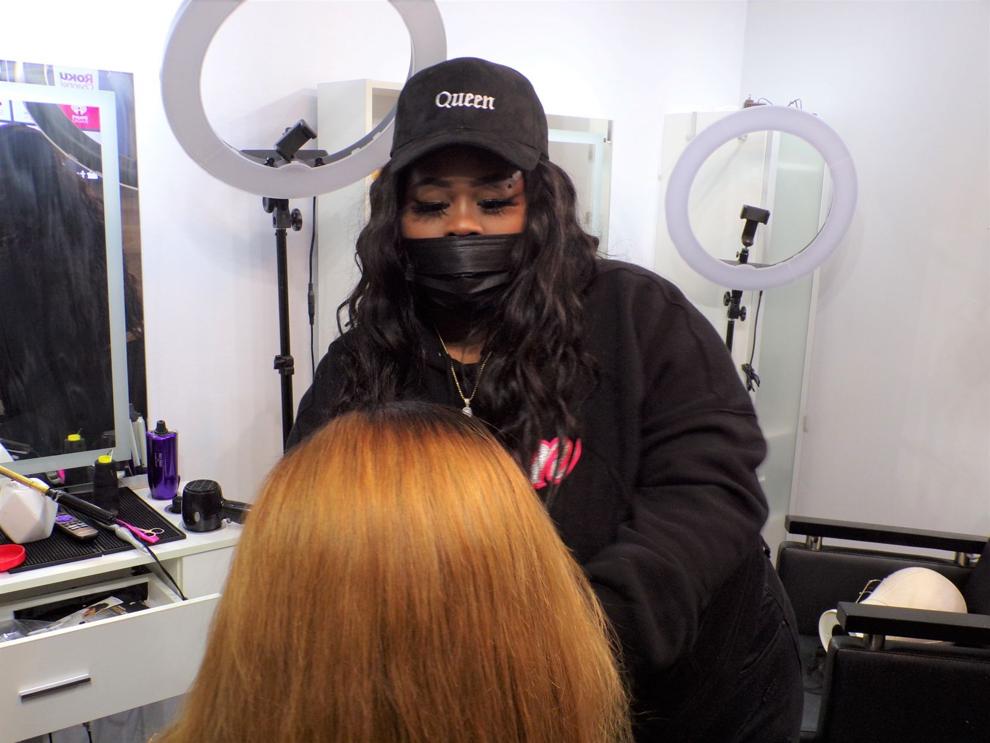 A busy Saturday afternoon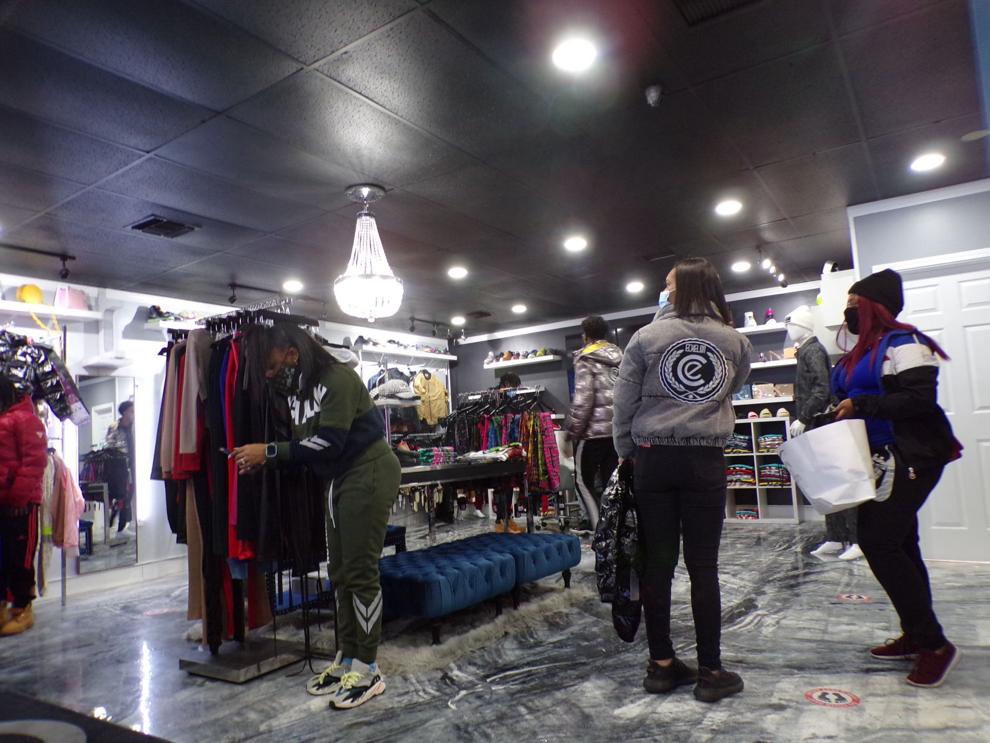 Helping customers choose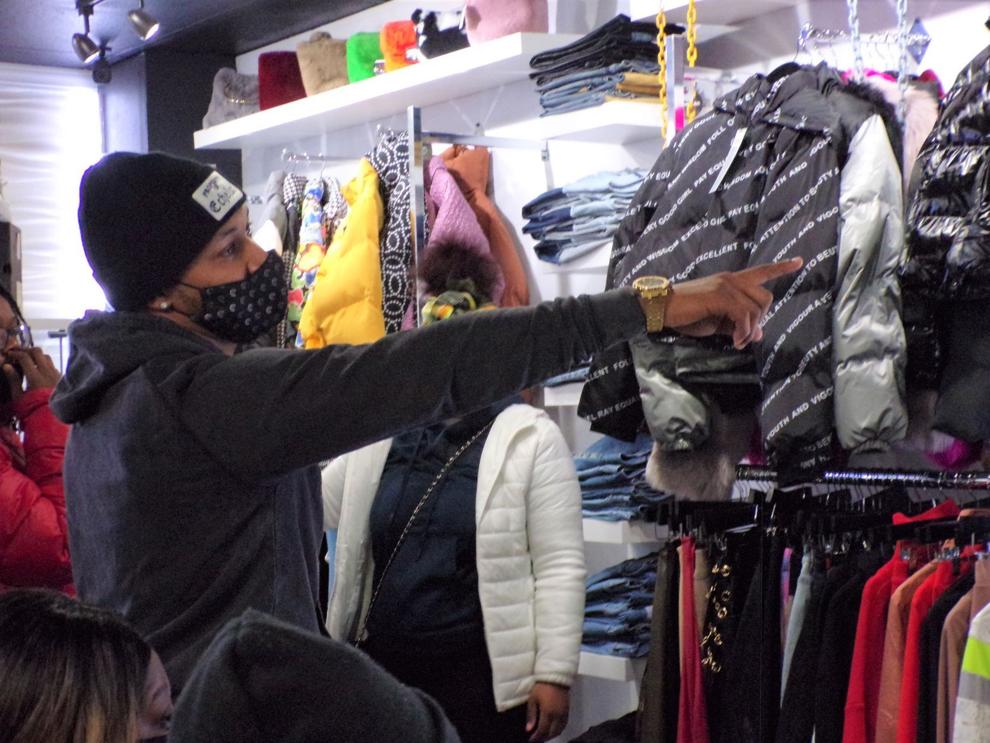 Outside the store