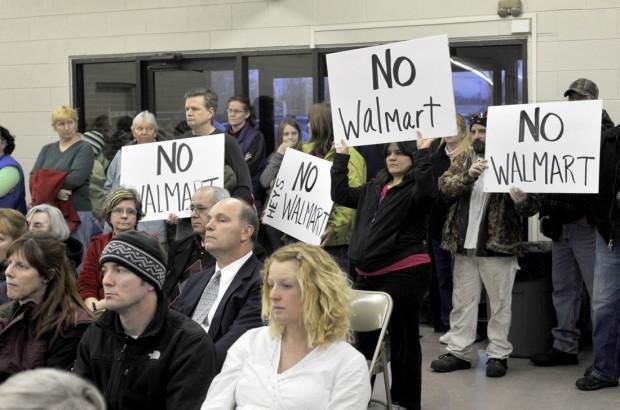 CALEDONIA — Do we want to grow? Do we want to keep a rural identity? Do we want speed up big developments? Or do we want to take it slow?
These are the questions citizens and leaders of Caledonia are wrestling with. They rarely come to a consensus.
The elected trustees fear that Caledonia's reputation of being "The Village of No" is proving true, as seemingly every proposed development ends up facing opposition from some person or neighborhood group.
"I know that we've got that continual stigma of The Village of No," Village President Jim Dobbs acknowledged during a Village Board work session Tuesday.
One of the main irritants for village leaders is how virtually no businesses have come to the tax-increment district along Interstate 94 — where the village actively wants to attract business — while developments in more residential areas hit brick wall after brick wall.
Dobbs pointed to a Casey's General Store, whose developers had to fight tooth and nail to get built at the corner of Four Mile Road and Charles Street after neighbors complained about traffic concerns and light pollution. The Casey's is now being built, more than a year behind schedule. When it opens, its hours will be reduced from the original plan.
Then there was the prolonged battle over Parkview Senior Living Community off Douglas Avenue. Meetings dragged on for more than a year, before an edited but largely unchanged version the developer's original plan finally got the go-ahead last October; construction still hasn't appeared on the horizon. A separate expansion at the complex was approved almost 20 years ago, but nothing has come of those plans yet.
All of these issues have encouraged some to consider a change in municipal strategy.
"There is a great need for high-density rental properties out by the I," said village Trustee Tom Weatherston, a former Republican member of the state Assembly and retired industrial engineer. "Caledonia is probably the most easily developed area for that. I know we have a TID (Tax Increment District No. 4) out there, which is supposed to be pretty much an industrial park or commercial area. But we may have to be flexible."
Aftershocks of Walmart
Village leaders trace the Village of No reputation back to 2011.
That's when Walmart officials said they wanted to build a store at the corner of Highway 31 and Four Mile Road. Caledonians didn't like that. Hundreds of residents signed petitions, jeered at village meetings and put signs in their yards: "No Walmart."
Walmart tried to appease residents by changing the location, proposing a bigger building at the corner of Four Mile and North Green Bay Road. A few protesters were OK with that, but the opposition still won out. The project was killed.
"When you send signals that we are not receptive to development, which we did with Walmart, that echoes for a long time. It's hard to get over those humps," Weatherston said. "We sent Walmart packing, and all the other retailers are still aware of that."
Although national and regional economies have recovered since then, many big-box retailers have struggled nationwide as online commerce expands. Sears and its subsidiary Kmart have closed hundreds of stores over the past few years. Caledonia's Kmart met its end late last year.
The majority of the board doesn't want to see businesses leaving without new ones to replace them. Especially since TID No. 4, which was created in 2014 along the interstate and includes the 175-acre DeBack Business Park, has yet to yield much development — only two of six parcels have sold there, neither of which are bigger than 16 acres.
"I think we're all frustrated with I-94 and TID No. 4 not filling up," Dobbs said.
How to change this
Several trustees want to help businesses find Caledonia — something village staff and Dobbs already work with Racine County Economic Development Corp. to achieve — and then help them get their visions fulfilled faster.
Weatherston suggested rescheduling Plan Commission meetings to be immediately before Village Board meetings (as Mount Pleasant does), rather than having a minimum of a week between plan approvals and final votes. Yorkville and Norway also hold joint meetings of their municipal boards and plan commissions.
"This is how business should be done. Not dragged out and dragged out and dragged out," Weatherston said.
"(We are) pushing things off, kicking the can down the road," Trustee Dave Prott added. "I do think we still have a bad rap here with developers wanting to come here and do business with us."
Trustee Fran Martin, often a minority voice on the board, is concerned that expediting processes could lead to more residents feeling unheard.
"There are sometimes valid citizen concerns," she said, claiming that speeding up the process could leave valid concerns unaddressed.
Moving forward
Most of the Village Board and at least one developer think the village needs to be more proactive behind the scenes, connecting with business people who may want to move their operations into Caledonia — on top of the village's partnership with the RCEDC.
Nancy Washburn, a development consultant, told Caledonia's elected officials on Tuesday: "You have a great opportunity now." Why? "Because we have Foxconn."
Considering her past work and residential development success in the village — an expansion to the Prairie Pathways subdivision she works with was approved on Monday — Washburn said that she believes Caledonia's reputation as the Village of No "is kind of unfounded … I feel bad that they've got that reputation."
Still, that reputation exists. Municipal leaders want to change that.
"We can't just sit back and wait and see who shows up," Martin said.
Dobbs added: "I'm listening to anybody who comes in with any kind of project."
Fave 5: Veteran Journal Times Reporter Mick Burke reveals his five favorite stories from 2019
Things are happening here!
"I'm listening to anybody who comes in with any kind of project."

Jim Dobbs, Caledonia village president 
Get local news delivered to your inbox!
Subscribe to our Daily Headlines newsletter.