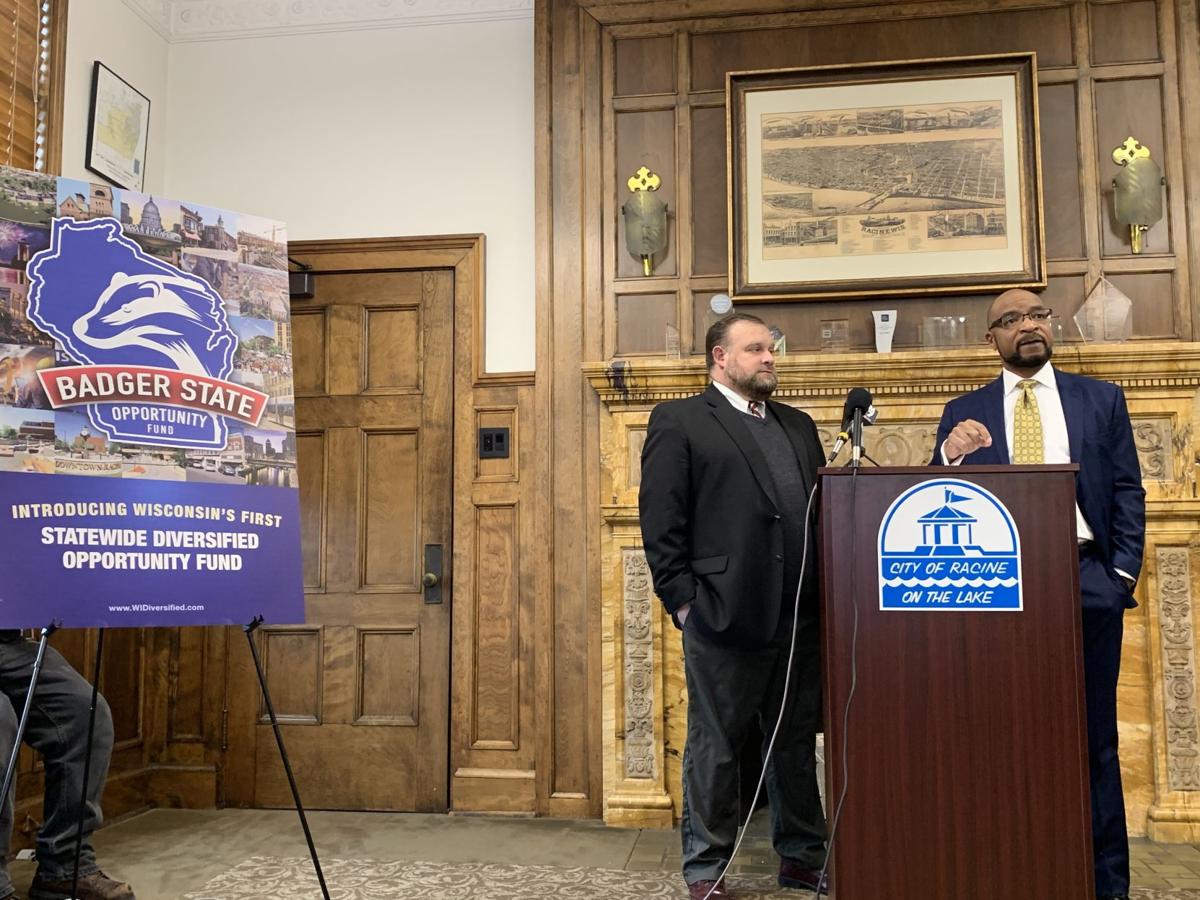 RACINE — Anyone who's looking to diversify their portfolio now has an opportunity to invest in Wisconsin.
On Thursday, the City of Racine announced the launch of the Badger State Opportunity Fund, an investment fund to connect investors looking for a break on capital gains taxes to investments — including real estate developments, small businesses and start-ups — in Wisconsin's 120 opportunity zones.
Coming together
Opportunity zones were created with the 2017 Tax Cuts and Jobs Act and grant investors who reinvest their capital gains into projects in those zones a reduction on their capital gains taxes.
According to a brief by the Congressional Research Service, the tax benefits kick in if the taxpayer holds onto the asset for at least five years; at 10 years they could qualify to completely write off any capital gains tax on the investment when sold.
Racine has three opportunity zones: tract no. 1, which is Downtown Racine; tract no. 4, the area just north of Downtown; and tract no. 5, which is just west of the railroad tracks from Hamilton Street to just south of 16th Street and includes Uptown.
"For a legacy community like Racine that has industrial sites or Downtown areas or high areas of poverty or disparities that may need to be addressed, there's redevelopment that people are very excited about," said Mayor Cory Mason.
"But when we do have conversations with developers there's always a gap that occurs and there's a limit to how much the city in public dollars can put in.
"To encourage that investment the opportunity zones really creates this great space where we can encourage outside investment, for people to reinvest in the City of Racine and frankly other communities around the state."
'Invention city'
William Martin, Racine's chief innovation officer, worked on opportunity zones at the state level before coming to the City of Racine, where he has worked on smart city initiatives and establishing the opportunity fund.
"'Invention city' is innovating yet again and this is an innovation in financial services and in equity investment in this case," said Martin.
Martin said the reason for having one fund for the whole state was so that the 60 municipalities in 44 counties can work together to raise capital instead of competing for it.
"Rather than hearing 60 different messages about why you should invest in an individual city, this is one way for us to make it an easy clearing house for investors in Wisconsin to be able to make one investment across multiple communities," said Martin. "We can raise more capital together than we can competing against each other."
Martin is chief executive officer of the fund and Stuart Kuzik is chief operating officer of Wisconsin Diversified, LLC, which will operate the fund.
According to its website, operational costs will be funded through administrative fees paid by investors and income generated through the fund's investments but it will not charge for carried interest.
In addition to announcing the new fund to the public and press, the city also launched a campaign to reach 14,328 accountants at 413 accounting firms across the state so they could advise their clients about the fund.
The Badger State Opportunity Fund has a goal of raising $15-$25 million. The deadline for contributions in order to receive the maximum 15% tax benefit is Dec. 31, though investors who contribute after the deadline will still receive a 10% reduction in their capital gains tax liability.