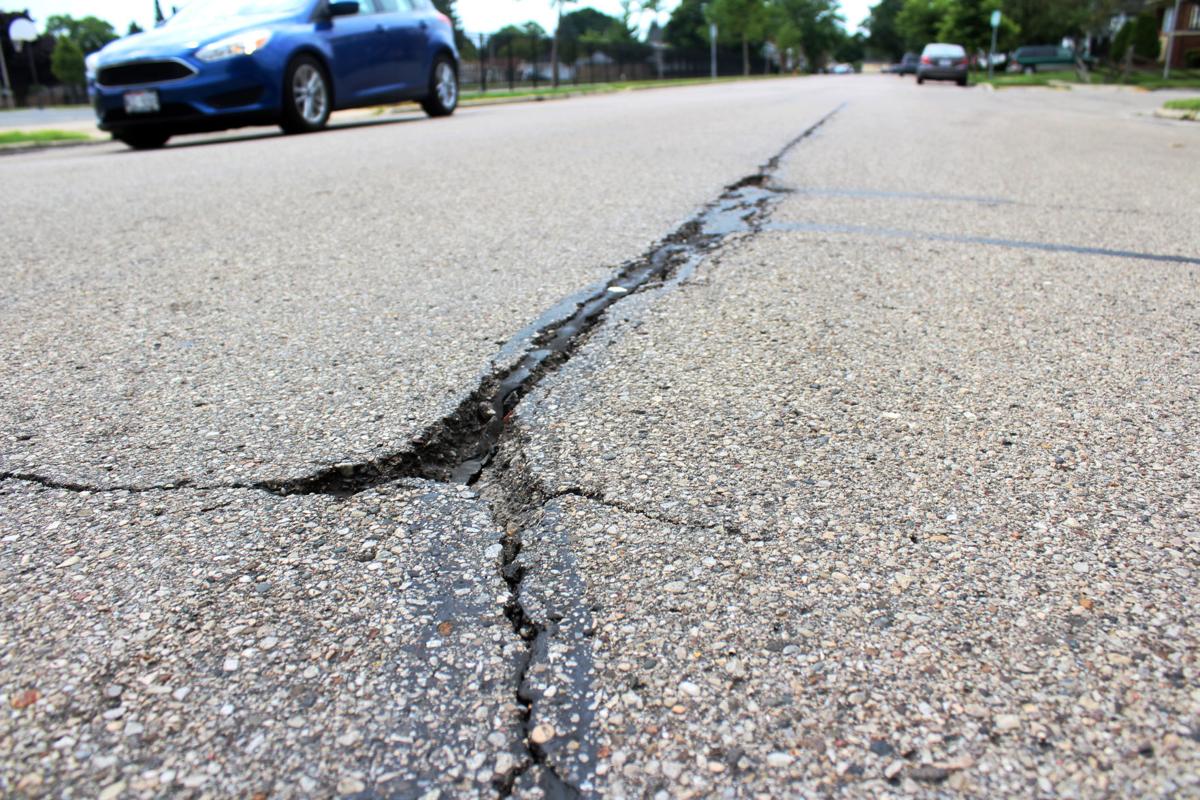 RACINE — Time hasn't been kind to Racine's roads and alleys. The city's tight budgeting and staffing choices haven't helped.
With a shrinking staff and continually cracking streets, the city's maintenance crews are doing what they can to keep Racine's roads in good shape. But with fewer crews scrambling to stay on top of 4.5 million square yards of roadway, some cracks in the asphalt are going to… well, fall through the cracks.
The Department of Public Works has lost more than one-fourth of its street maintenance staff in the past 17 years. In 2002, there were 38 employees devoted to street maintenance. Since 2018, there have only been 27.
The issue at hand, according to Assistant Commissioner of Public Works John Rooney, isn't that Racine's roads will get worse. They're just going to become more expensive to fix.
"The bottom line is: When there's not enough preventative and sustaining maintenance on the roads being done, then that resurfacing and reconditioning has to be done sooner … and that's a capital cost," Rooney told The Journal Times.
"It's a lot like owning a home. If you don't do the preventative and sustaining maintenance on it, then … it's going to fail a lot sooner."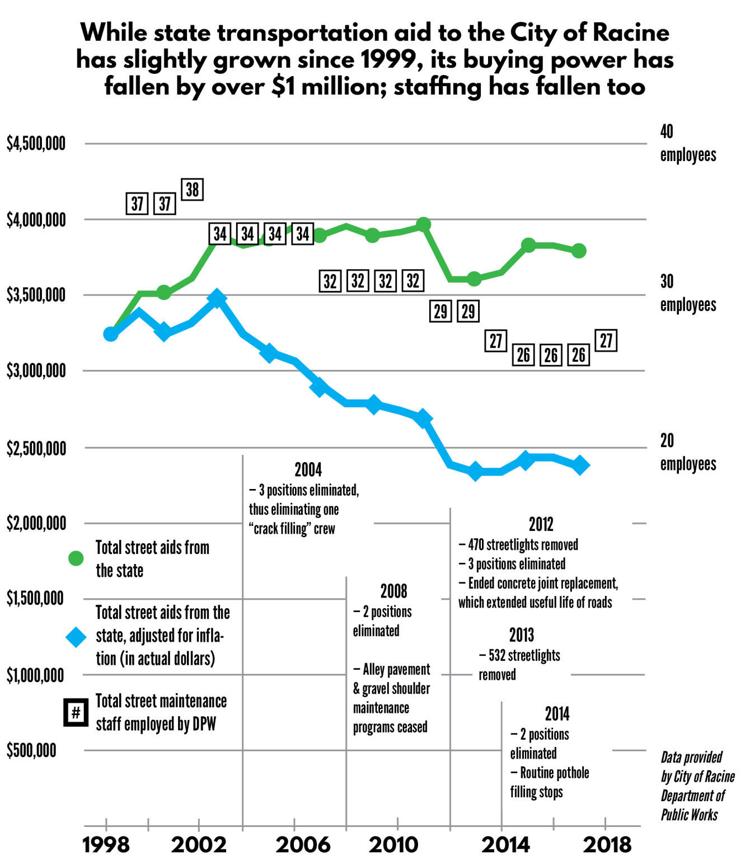 Fewer workers, more holes
Rooney said that residents will start to feel the effect of the staffing cuts in their checkbooks. With fewer workers, cracks and potholes can't be repaired as quickly or cheaply, and thus the roads will deteriorate faster.
Per square yard, crack-and-fill operations cost about $1 per yard and standard pothole fillings are $5 per yard. To reconstruct a road, it's $60 per square yard, according to the Department of Public Works.
Rooney doesn't think the short-term savings of laying off workers will pay off in the long run, because of the impending need for more expensive projects.
"This is the situation we've done to ourselves," Rooney told the city's Public Works and Services Committee on July 23. "It's not like a dire situation … we're doing the best we can with the funding available."
The topic of road and alley conditions, and how to pay for them, is on the mind of other local lawmakers as well. 
Third District Alderman John Tate II is the one who requested Rooney present a pavement management summary to the Public Works and Services Committee.
At that same meeting, 5th District Alderman Jennifer Levie began a discussion surrounding how city residents pay for alley repairs after several constituents raised concerns.
Alley issues
You have free articles remaining.
Paying to repair alleys almost always falls exclusively on the property owners whose properties abut the alleys, rather than spread across the city like the majority of street maintenance costs. Most of the municipalities in the state fund alley repairs in this way, according to City Administrator Jim Palenick.
Even if alleys are hazardous to drive down, they don't often get repaired because property owners don't want to pay thousands of dollars each to cover special assessments. Alleys are usually public property, so abutting property owners rarely take an interest in looking after them.
"Constituents who have come to me said that $2,500 to pay to repair alleys is very steep for some folks," Levie said.
According to Rooney's calculations, the typical special assessment per homeowner to replace an alley would be about $2,080.
The Department of Public Works used to perform smaller alley repairs, like filling in large cracks or small potholes, but that program ended 10 years ago after five employees were let go between 2004 and 2008.
"As cuts are made over time, naturally things are going to have to give," Rooney said. "When the staff got cut, what was the first thing to go? Alley maintenance."
At a public hearing on June 11, Romayne Avenue resident James Poplawski told the Public Works and Services Committee that he was opposed to special assessments to fix his worn-down alley because "the city should be paying to repair the existing blacktop they never maintained" over the past 30-plus years.
Only certain parts of the city are really affected by this: 167 of Racine's 331 alleys are found in just three aldermanic districts — 3, 9 and 13. And the five aldermanic districts with the fewest alleys — 4, 10, 11, 14 and 15 — have only 14 alleys combined.
Palenick isn't fully satisfied with how alleys are paid for right now, either. He pointed out that homeowners can choose to pay off assessments over 10 years, but at an interest rate around 8%, even though the city is often able to borrow at an interest rate below 3%.
"Under the special assessment program, most people have a difficult time paying it all off up front in cash … it is not really appropriate of the city to make money on that," Palenick said, noting that the maximum pay period could possibly be extended to make the incremental payments more manageable.
Local governments received quarterly payments last week totaling nearly $146 million for General Transportation Aids, Connecting Highway Aids and Expressway Policing Aids from the Wisconsin Department of Transportation (WisDOT).
Maintenance spending falls 
On a statewide level, Racine's street spending ranks 508th out of 601 Wisconsin municipalities included in the WPF study.
Wisconsin Department of Transportation funding, which plays a major role in paying for local road maintenance, hasn't kept up with the rate of inflation, either — although the new state budget has promised a 10% increase over the biennium.
In 1999, the state provided around $3.25 million in General Transportation Aids to the City of Racine. By 2017, the total had only grown by a little more than $250,000, meaning that the buying power of those funds (adjusted for inflation) had fallen by about $1 million, according to the Department of Public Works.
In 2019, Racine is expected to get $3.623 million in General Transportation Aids. If that funding had kept up with the rate of inflation since 1999, it would be nearly $5 million.
Rooney thinks that the following statistic is telling of the current situation: state-owned highways comprise just 5% of the streets in Racine, but 36% of the money spent on "capital paving" was directed at that minority of roads over the past five years.
Vintage Postcard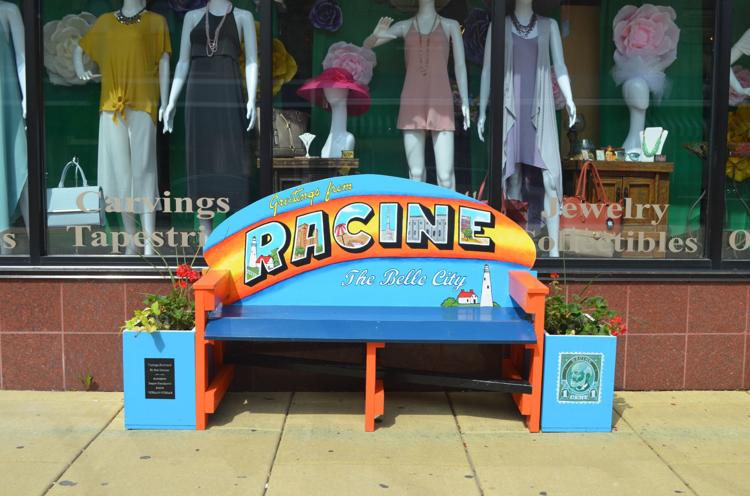 2019's Public Art Project features benches
The theme to 2019's Public Art Project is benches featuring Racine's past, present and future. The benches are located throughout the Downtown area and will remain there through the summer. 
EverGreen, Ever Learning, Ever Growing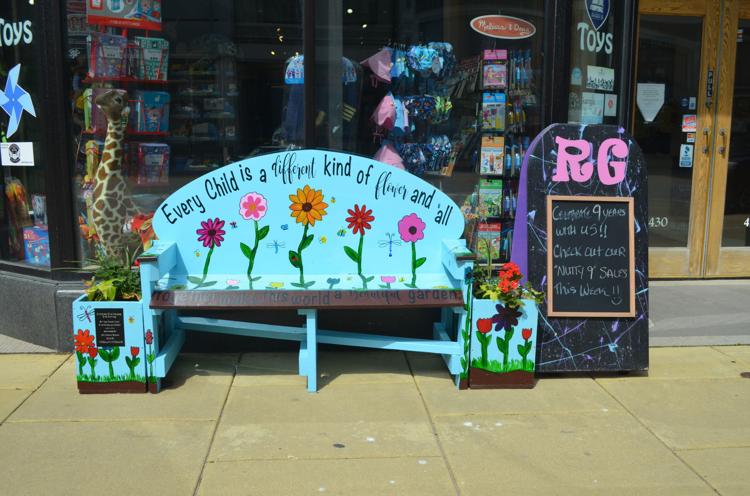 Do I Have a CASE For You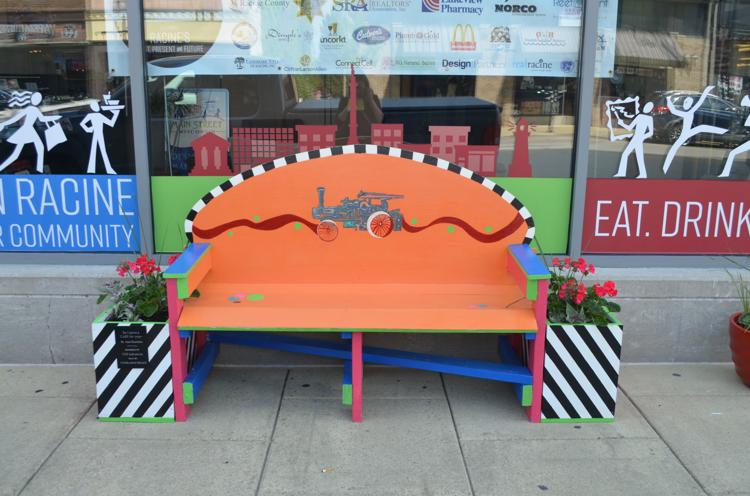 Recycled Parts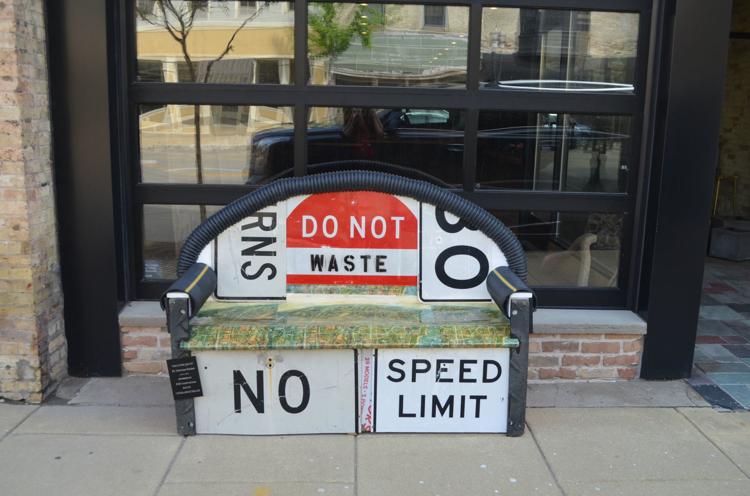 Golden Books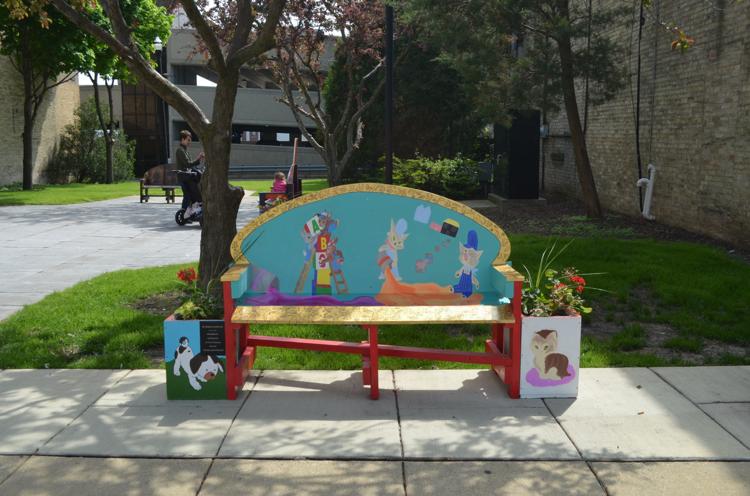 Panther Pride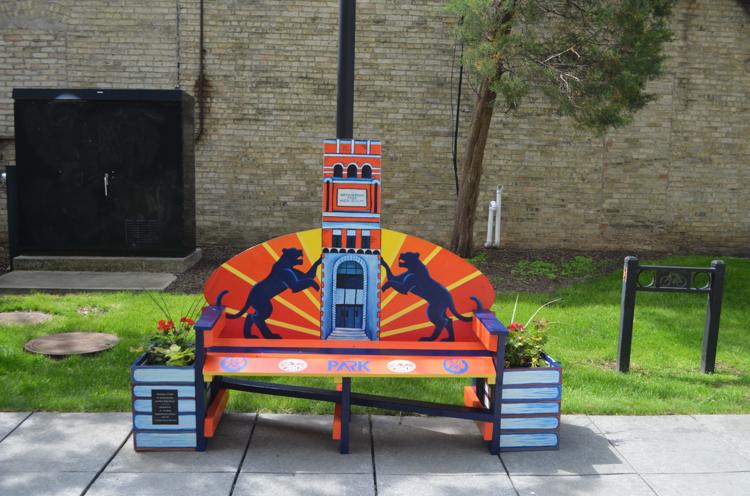 Horlick High School — Past, Present, Future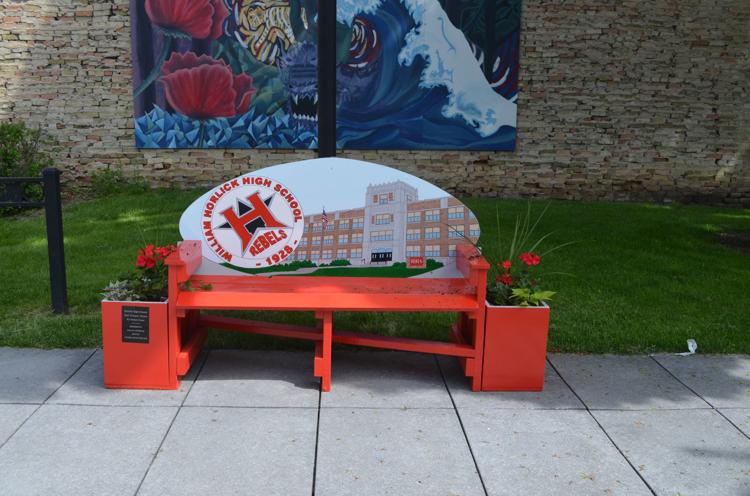 It's time For My Stories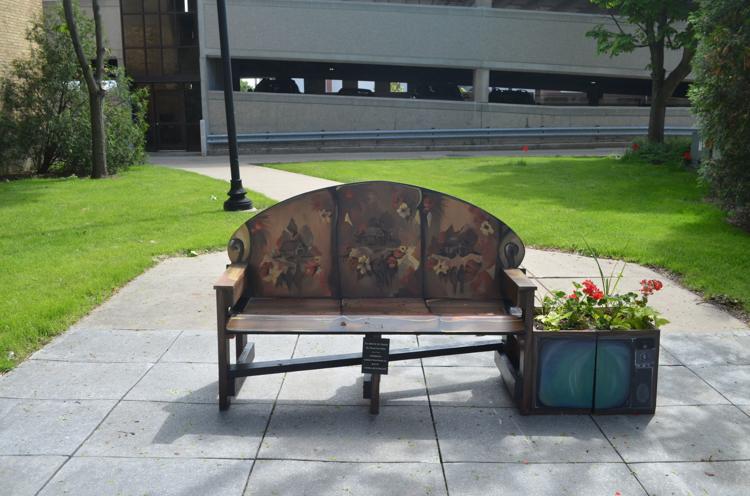 Root of the City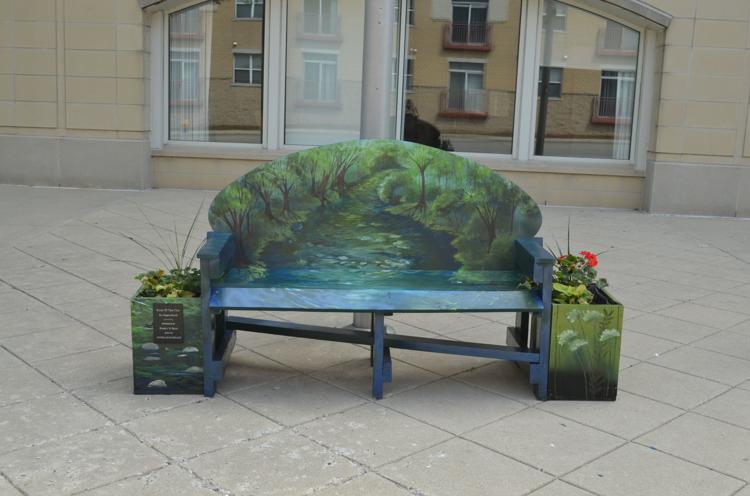 Visions of Racine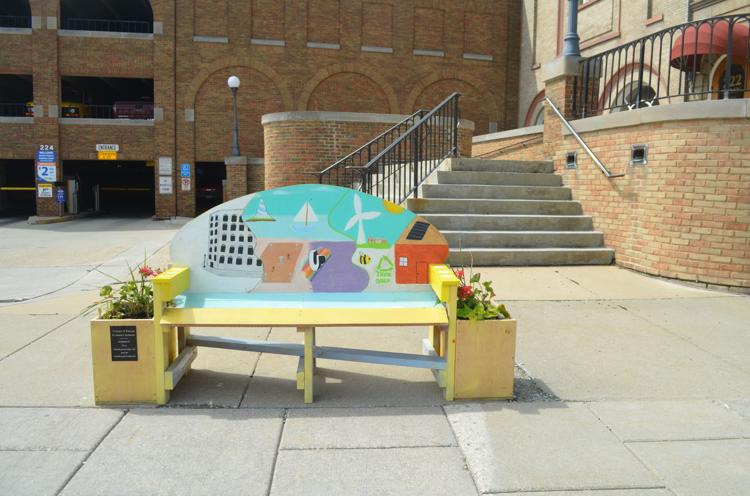 Wild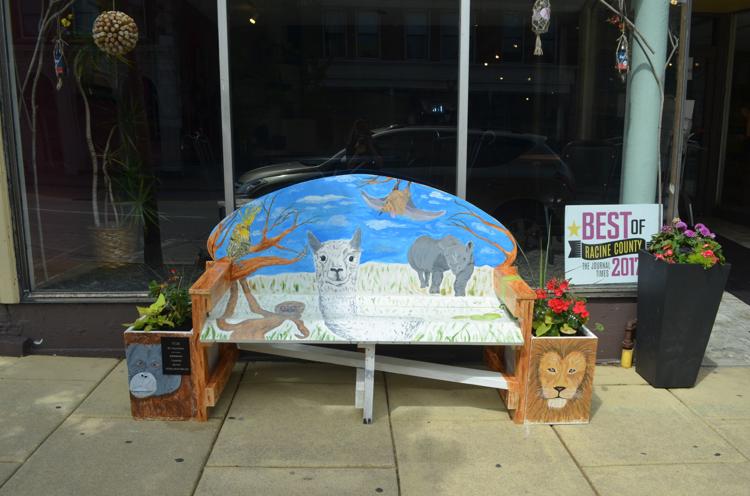 Rooted in the Past, Growing Toward the Future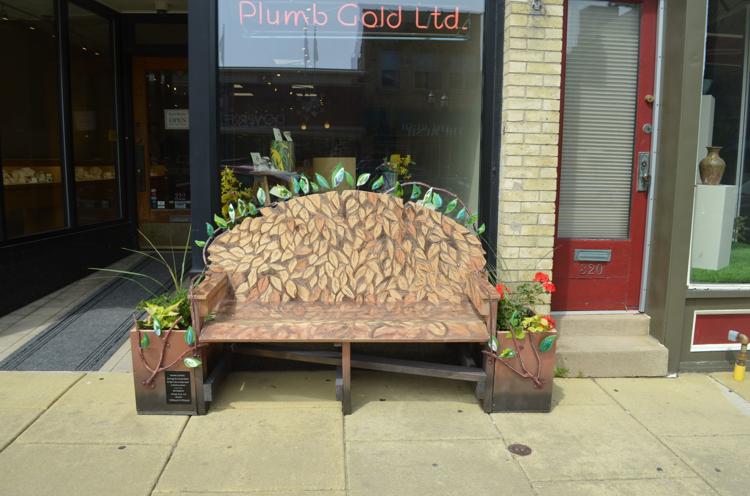 Smiles of Tomorrow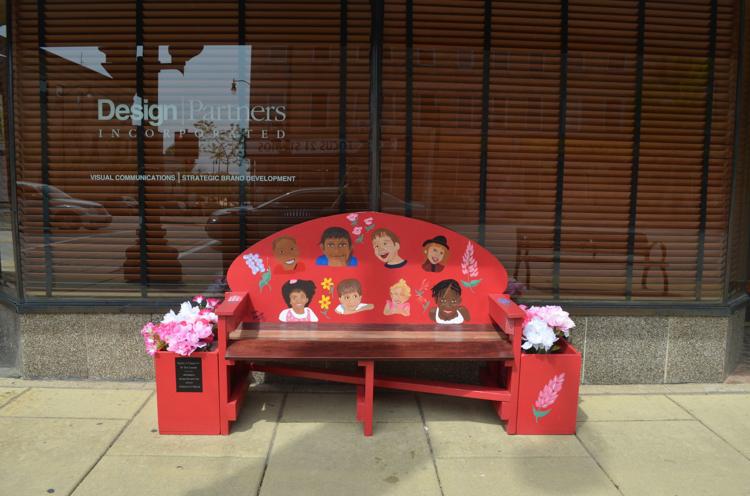 Twin Disc Power Bench
Wingscape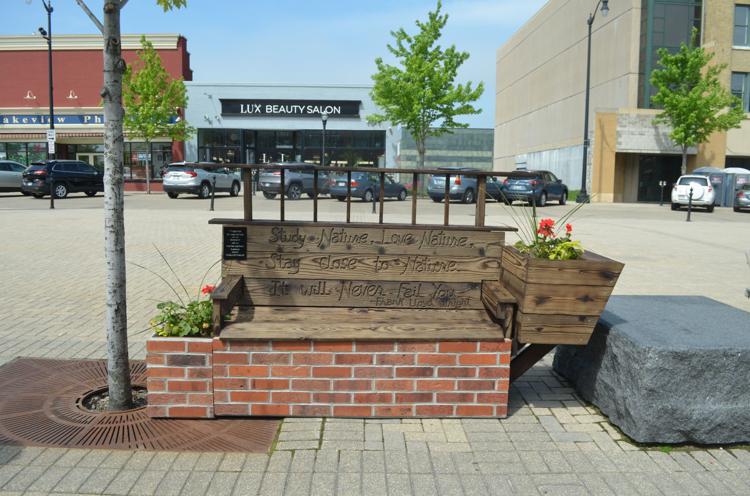 For The Love of Racine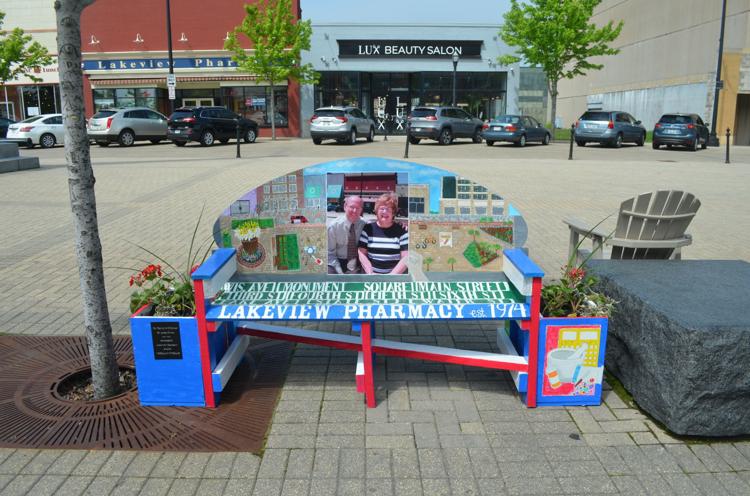 Lunch Break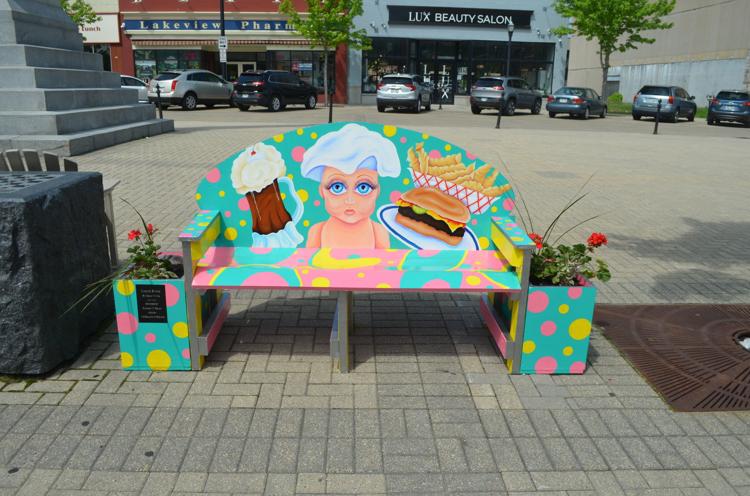 Stars and Stripes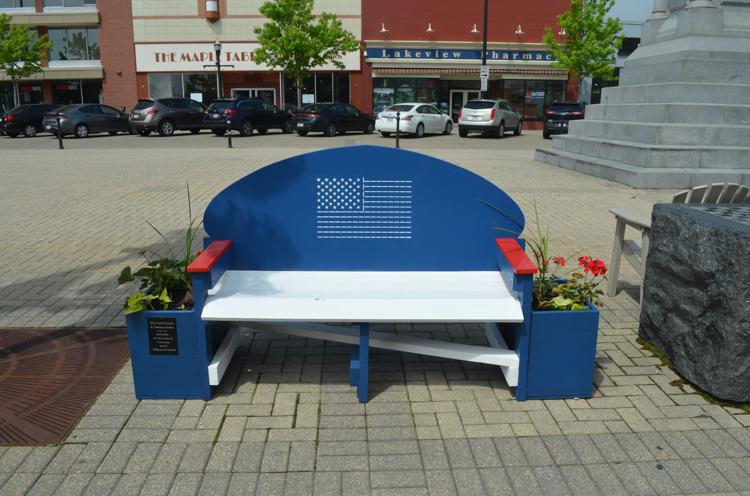 Sunset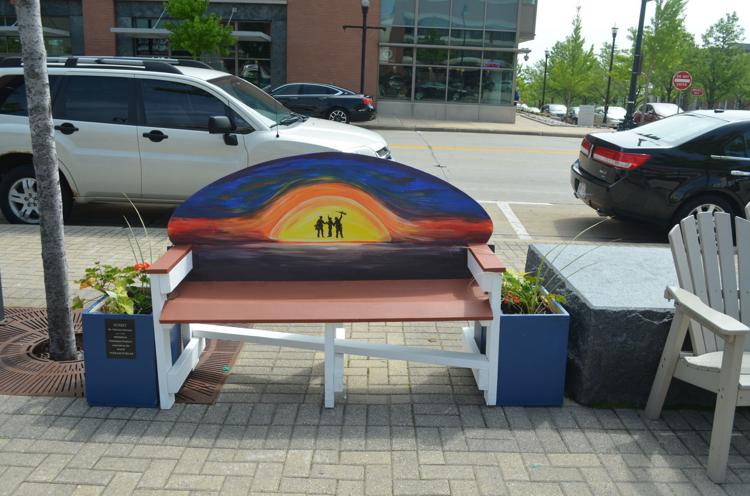 Knock It Out of the Park -Racine Belles
A Perfect Day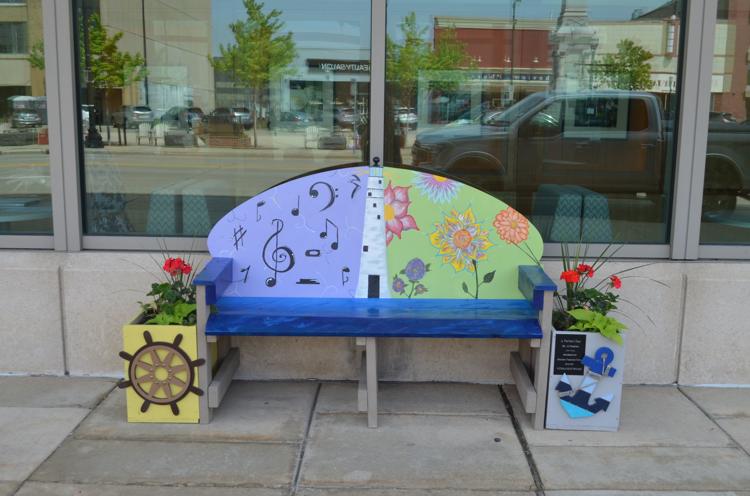 Racine: ART-chitecturally Strong!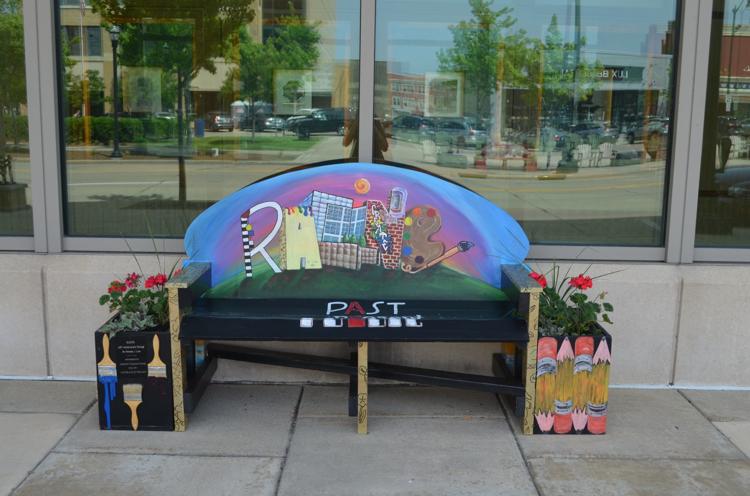 Gene Johnson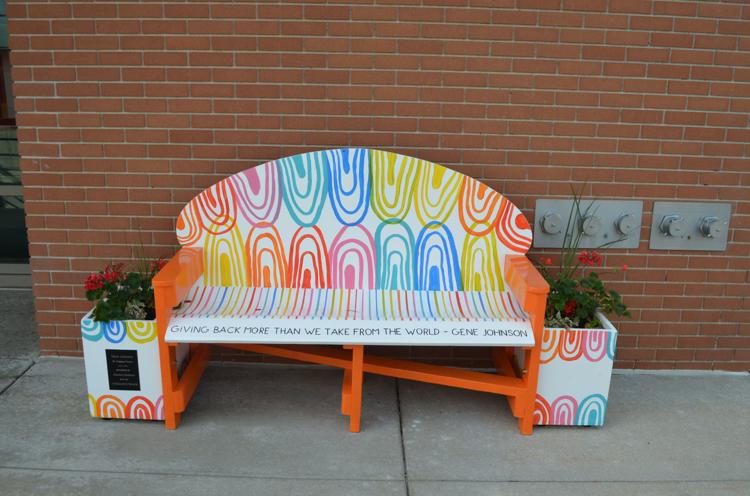 Racing For Kringle!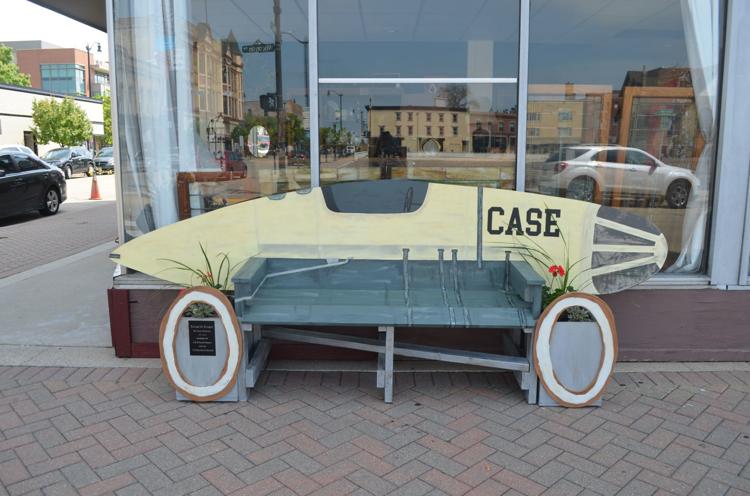 Racine in Pixels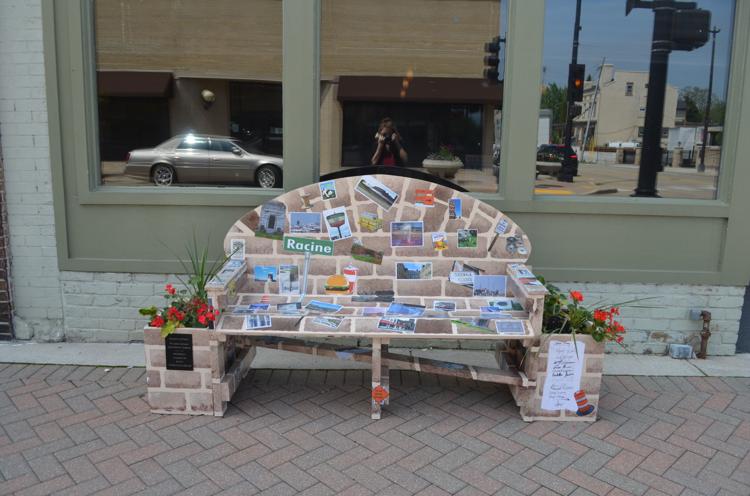 Quilted Butterfly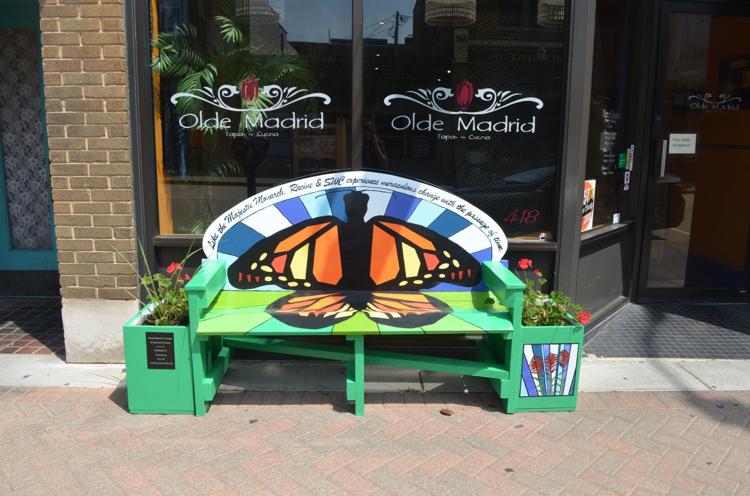 All the Seeds of Today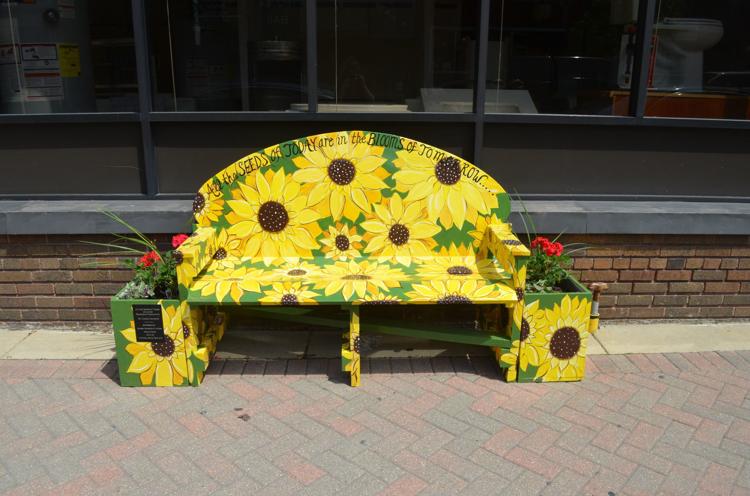 The Tooth Fairy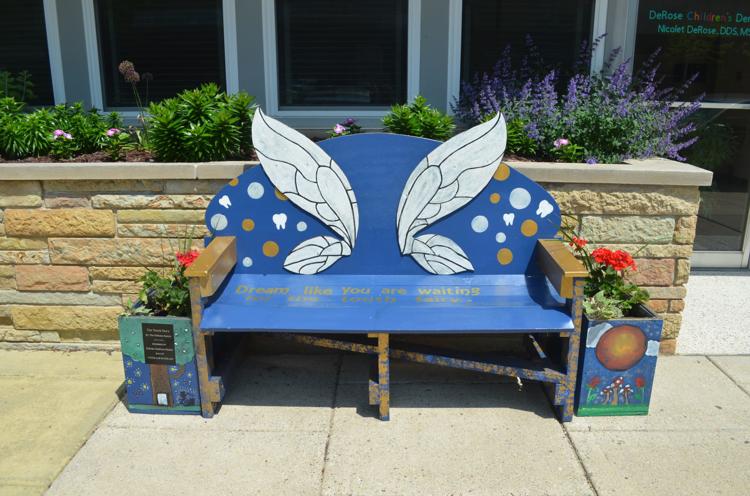 A Midsummer Day's Dream