KENOSHA — "MAKE AMERICA HOLY AGAIN" read the hats of volunteers at Sunday's Catholic-led Unite Our Nation march and rosary ceremony in Downtown Kenosha.
Despite the obvious reference to President Donald Trump's Make America Great Again caps, the gathering sought to remain entirely apolitical, although it was certainly pro-American.
"We are a great nation. America is a great country. We are doing good ... Thank you for being heroes ... We don't turn our backs on the world. We go into it and change it from within," Unite the Nation founder Kevin O'Brien concluded in his opening remarks Sunday.
Before the event kicked off, Chris Kuchur, of Knights of Columbus Kenosha, said "We just need some peace in this town and this country … How do you achieve it? Through, not protest, but peaceful dialogues and understandings and prayer."
"Something has been lost," Kachur continued, lamenting what he believed that religion has faded from the American family, a feeling shared among many who participated in the march through the still-scarred streets of Kenosha.
To fix those problems, Jerome Listecki, archbishop of the Archidocese of Milwaukee, said "Change can only come about when it is directed at Christ."
Listecki led a solemn, slow march through Downtown Kenosha, leading the crowd of more than 200 past boarded-up buildings and the scorched remains of the Car Source car lot.
By design, Unite The Nation (originally named just Unite Wisconsin) is apolitical, branding each of its events as "A Patriotic Rosary Rally." The words "Trump" and "Biden" don't appear on UniteOurNation.net. Instructions included on the website direct event organizers to make sure attendees do not bring any political paraphernalia — at least two men were seen wearing Trump hats at Sunday's event and others carried pro-police signs, but the majority of the day's discussion strayed from current events.
O'Brien said that Unite Our Nation is "becoming a movement," with dozens of events being held across the U.S. — reaching both the east and west coasts — with tens of thousands of people participating.
The first Unite Our Nation event, held on Aug. 15 in Madison, drew more than 2,000 people. But it received little-to-no news coverage, especially compared to the nearly nightly coverage of unrest in Kenosha, Portland, Chicago, Seattle and worldwide.
One main goal of Sunday's gathering, Knights of Columbus Kenosha District Deputy Rich Mich said, was "just to keep praying for peaceful resolution to this, especially with upcoming decision," in whether charges would be filed against Kenosha Police Officer Rusten Sheskey in the shooting of Jacob Blake.
"We wanted to show that we're behind everybody, and we need everybody's help to get things settled," Mich added. "Ever since then (the rioting and violence in August) we've had peaceful protests. And they've been working."
Kenosha Mayor John Antaramian has said that the city has not done enough historically to address racial inequity, the primary injustice that has spurred Black Lives Matter protests into the streets over the past five months. He told the Milwaukee Journal Sentinel last week that one of his great regrets as mayor was not keeping together a committee on racial issues that formed in 2000 but disbanded the next year.
"I'm refusing to make that mistake a second time," he told the newspaper. "We thought we solved the problem, and we didn't."
The church and politics
Listecki has distanced himself from partisanship. After the Trump campaign planned a Catholics for Trump rally in Milwaukee in March — an event later canceled due to the pandemic — Listecki quickly pointed out that the church was not sponsoring the gathering.
"The Catholic Church and the Archdiocese of Milwaukee are not endorsing the rally," Listecki said at the time. "The mission of the church is religious, not political."
Catholics comprise about 25% of the Wisconsin population, according to the Pew Research Center, making the demographic a key vote in the presidential election.
The president, on the other hand, has not kept religion and party politics separate. During remarks for the 75th annual Al Smith Memorial Foundation Dinner published on Thursday, Trump accused Democrats of slandering the faith of his nominee for Supreme Court justice — Amy Coney Barrett, who is Catholic — and said that Democrats are harboring anti-Catholic sentiment, despite the fact that the Democratic nominee for president, former Vice President Joe Biden is a practicing Catholic.
"We will not stand for any attacks against Judge Barrett's faith," Trump said. "Anti-Catholic bigotry has absolutely no place in the United States of America. It predominates in the (Democratic) Party and we must do something immediately about it, like a Republican win. And let's make it a really big one.
"To support the noble mission of Catholic schools, my administration is working to advance school choice. It was my great honor to help the Catholic Church with its schools. They needed hundreds of millions of dollars and I got it for them — nobody else, I got it for them. I hope you remember that on Nov. 3. But I got it for them. And it was an honor to do it."
Archbishop Jerome Listecki's Sunday visit to Kenosha in photos
ARCHBISHOP PROCESSION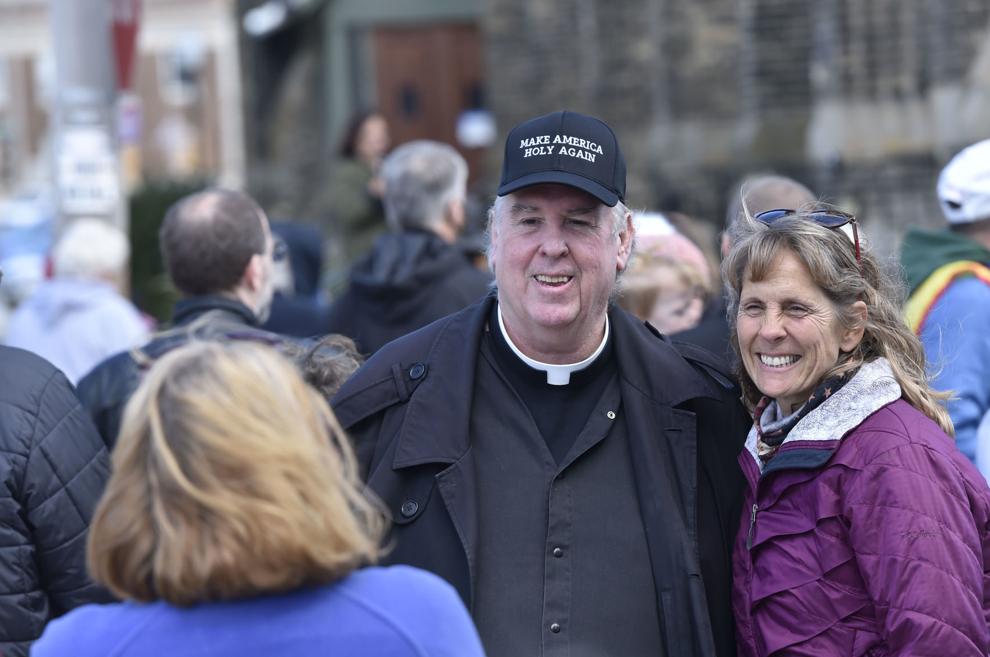 ARCHBISHOP PROCESSION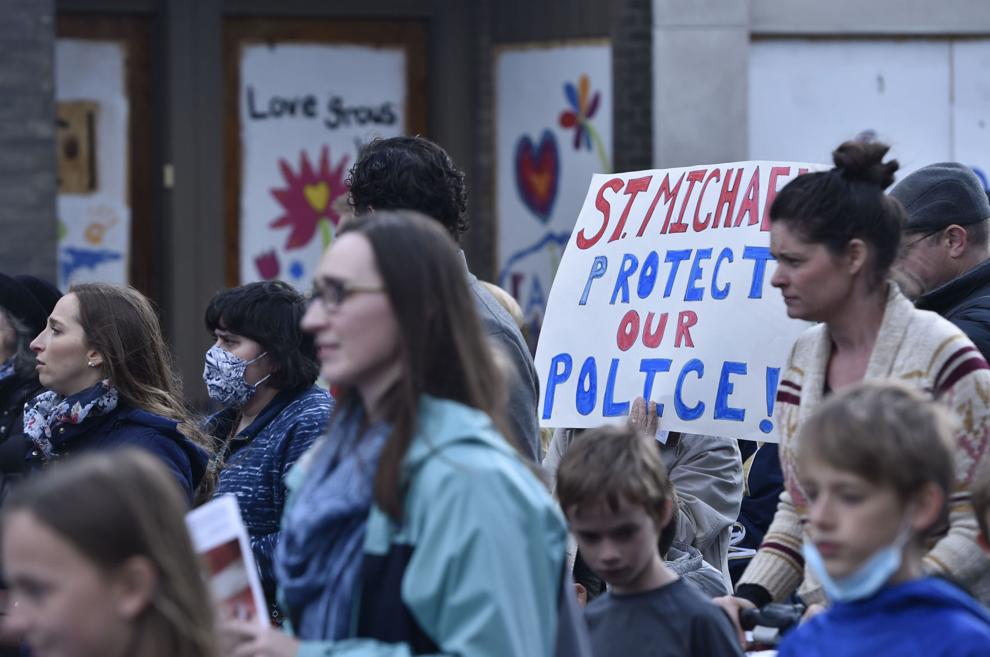 ARCHBISHOP PROCESSION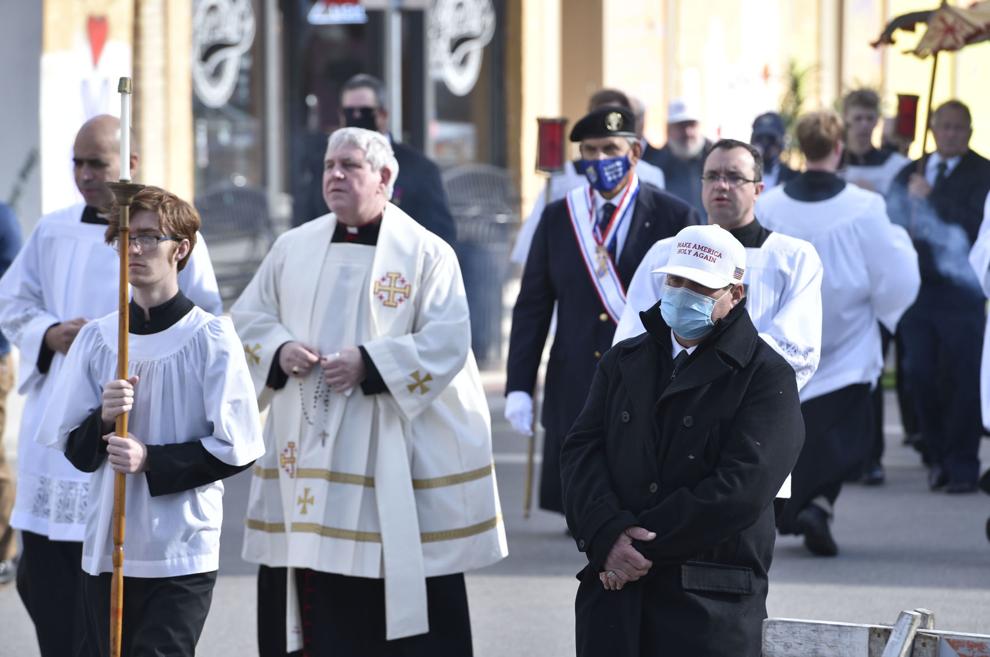 ARCHBISHOP PROCESSION
ARCHBISHOP PROCESSION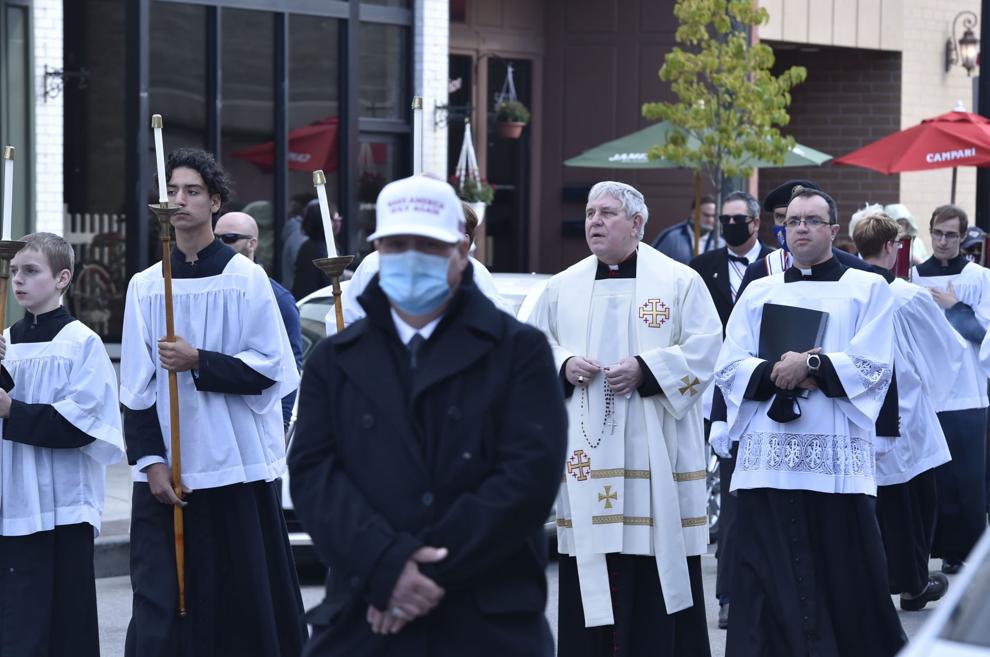 Jeff Gaffey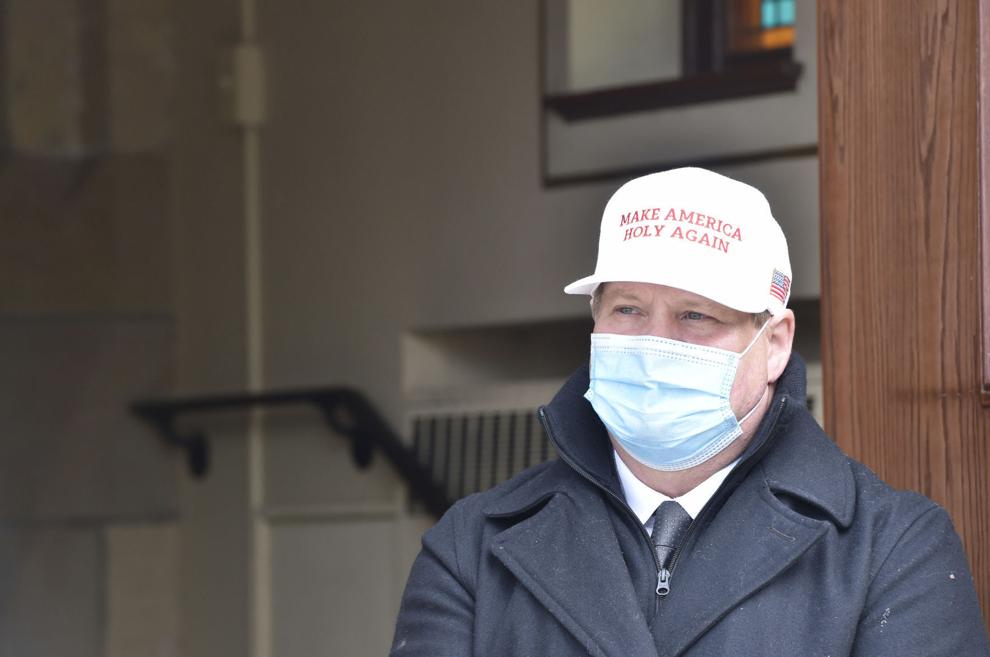 Unite Our Nation sign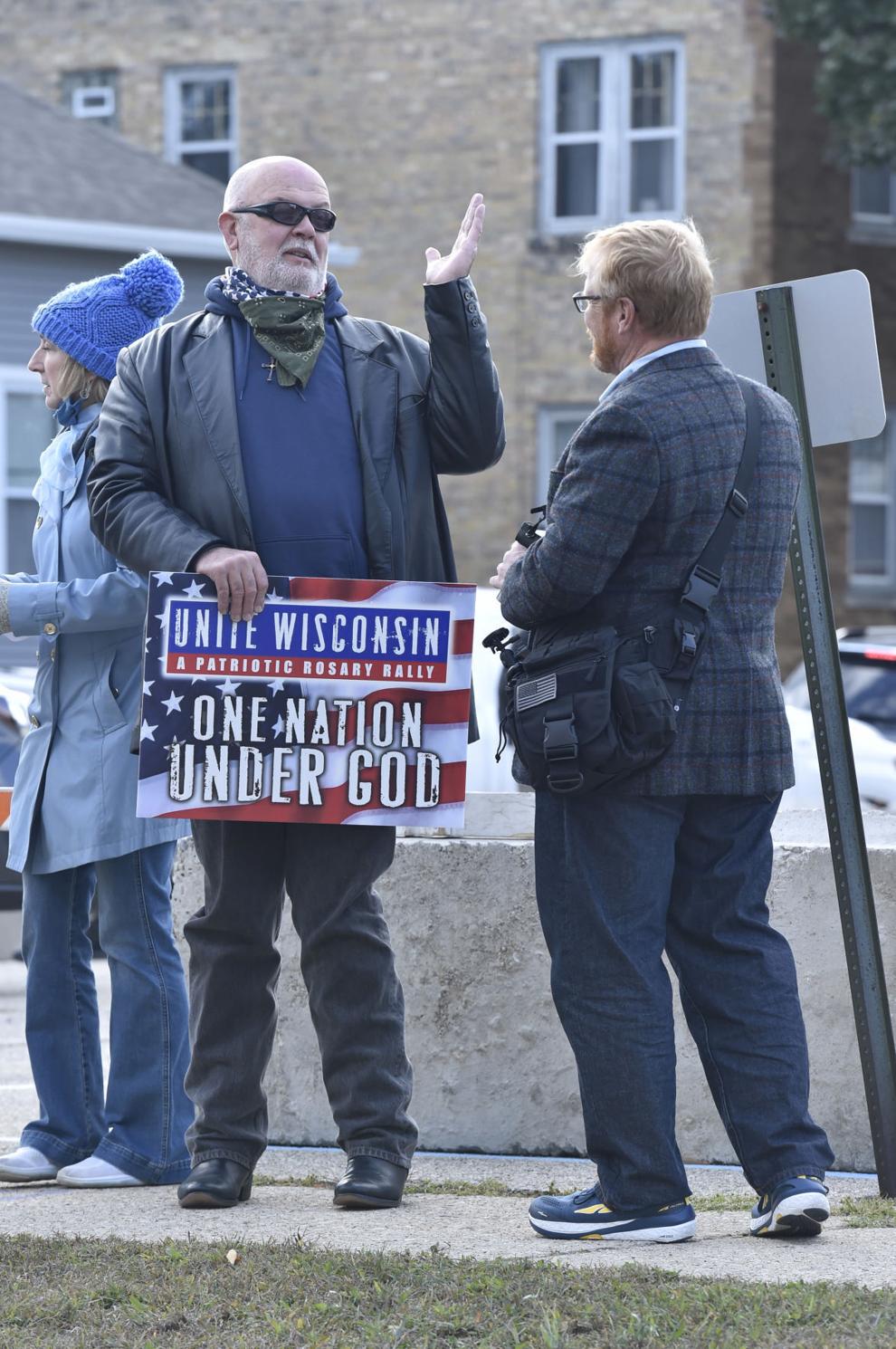 A volunteer at Kenosha's Unite Our Nation event passes out song sheets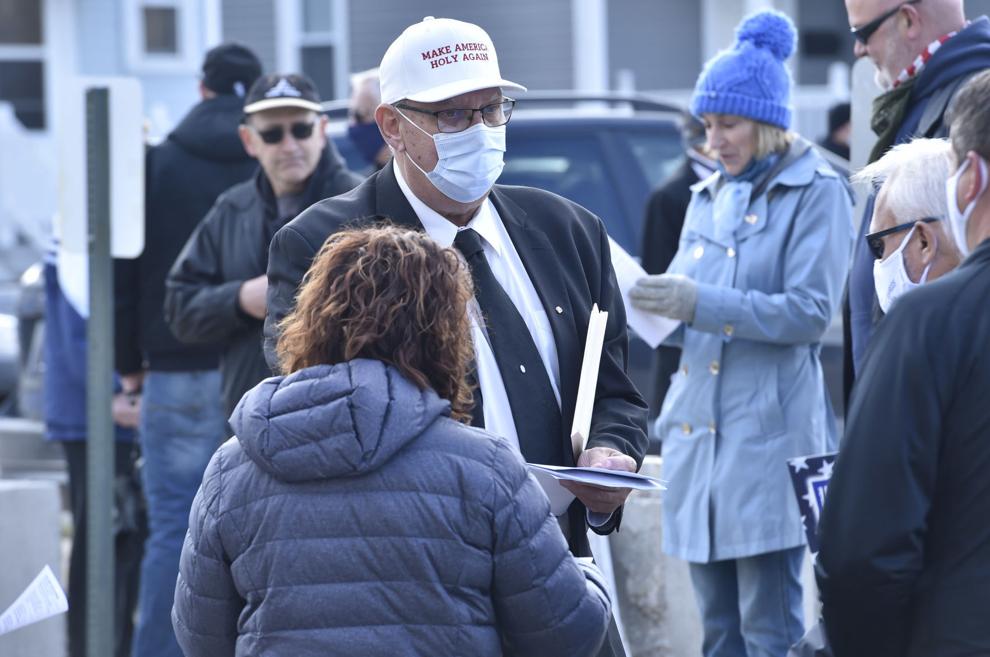 Two men in Trump hats attend Unite Our Nation event in Kenosha Sunday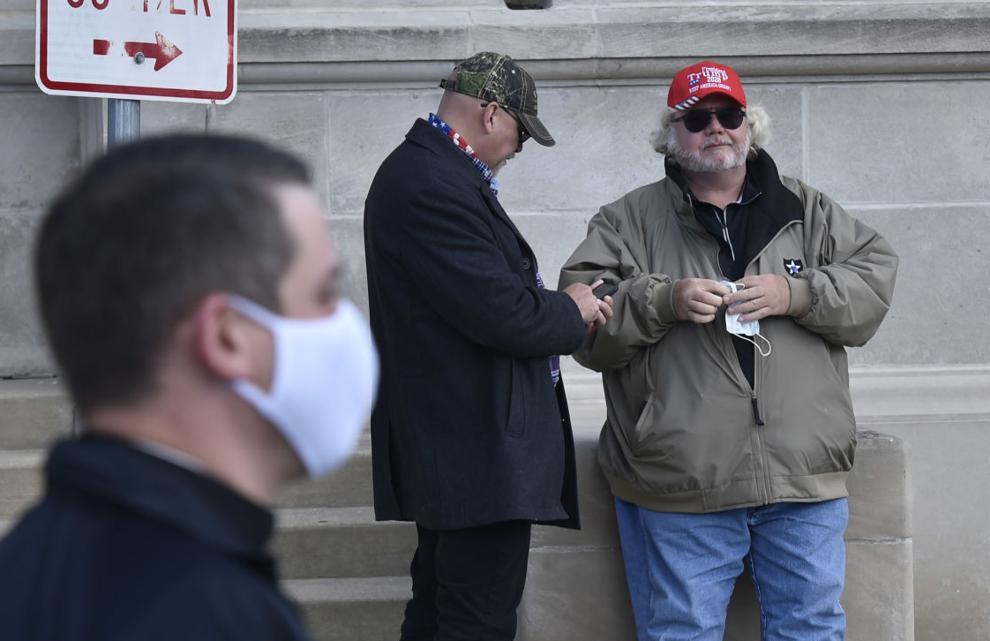 Archbishop exits St. James Catholic Church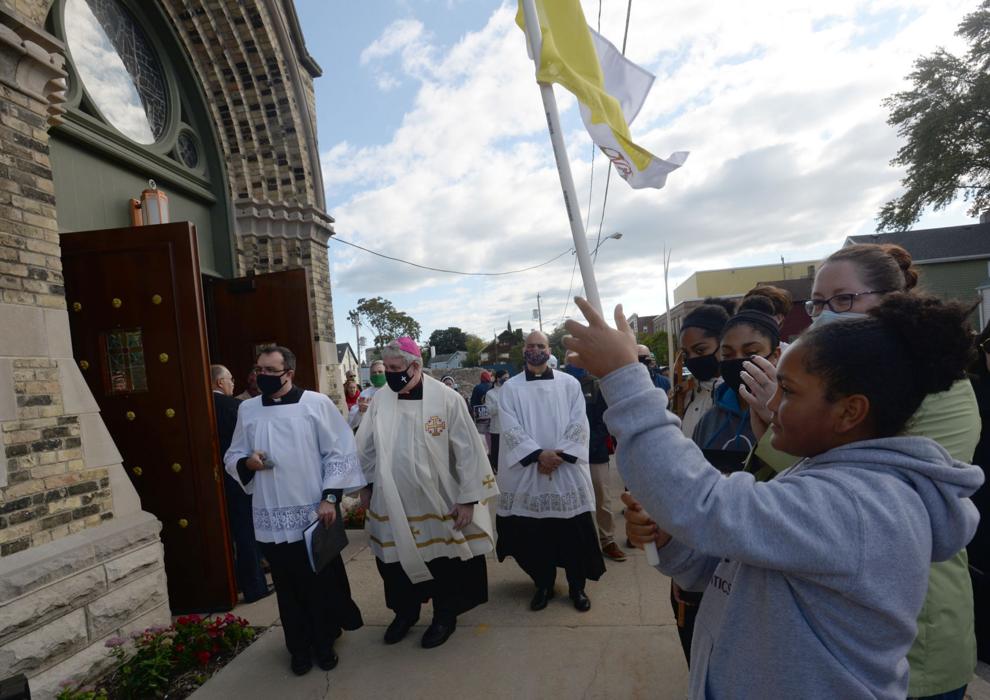 A 100% Catholic cap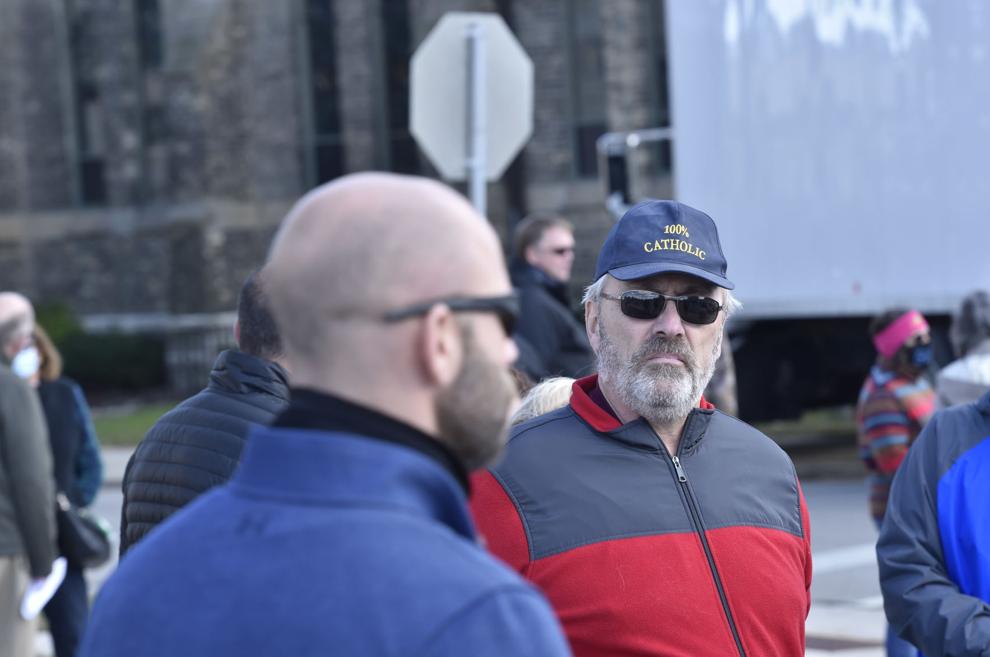 A priest blesses rosaries at Sunday's Unite Our Nation march in Kenosha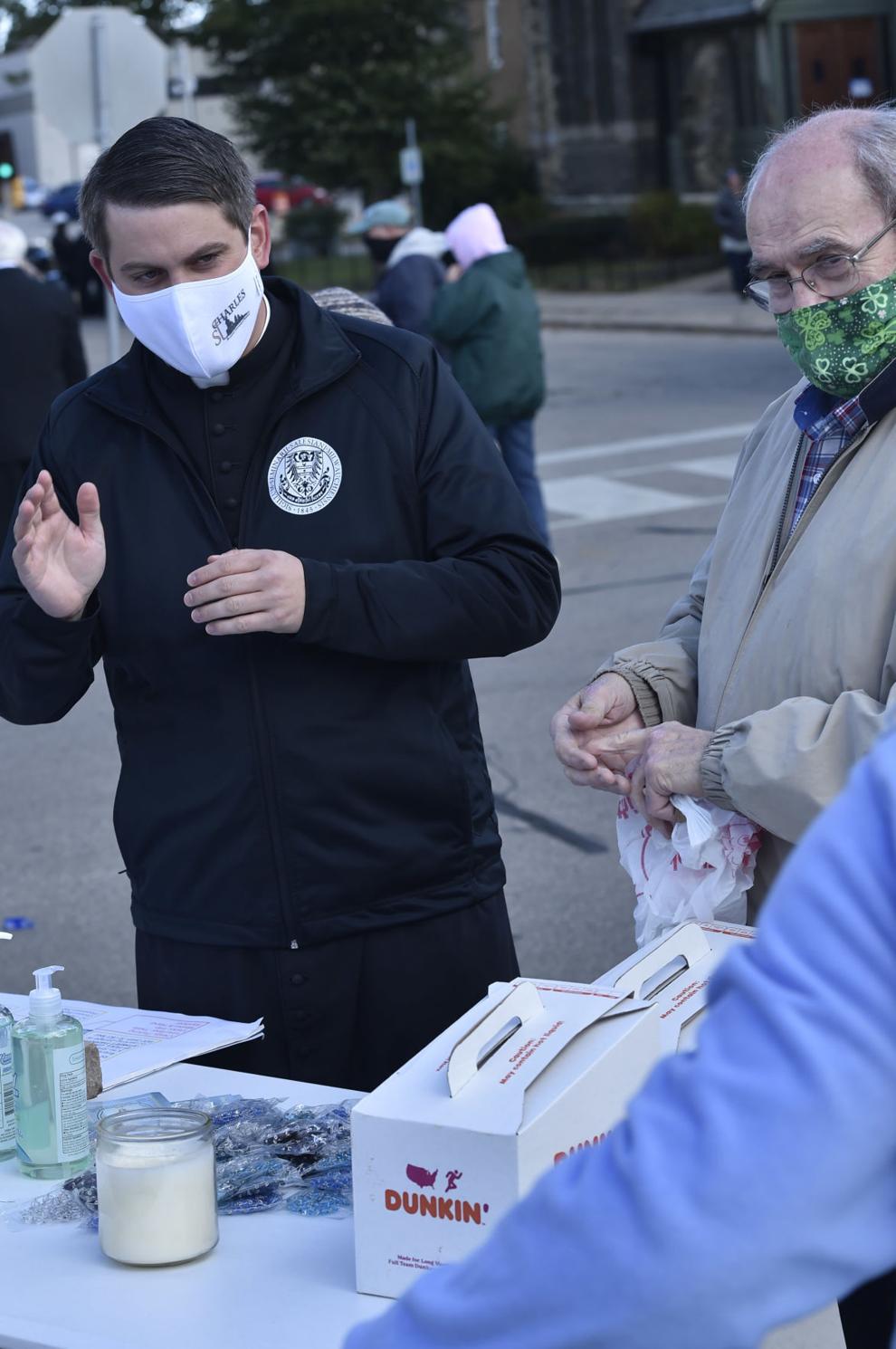 Anna Nuzzo, with microphone, and Rich Sosa lead music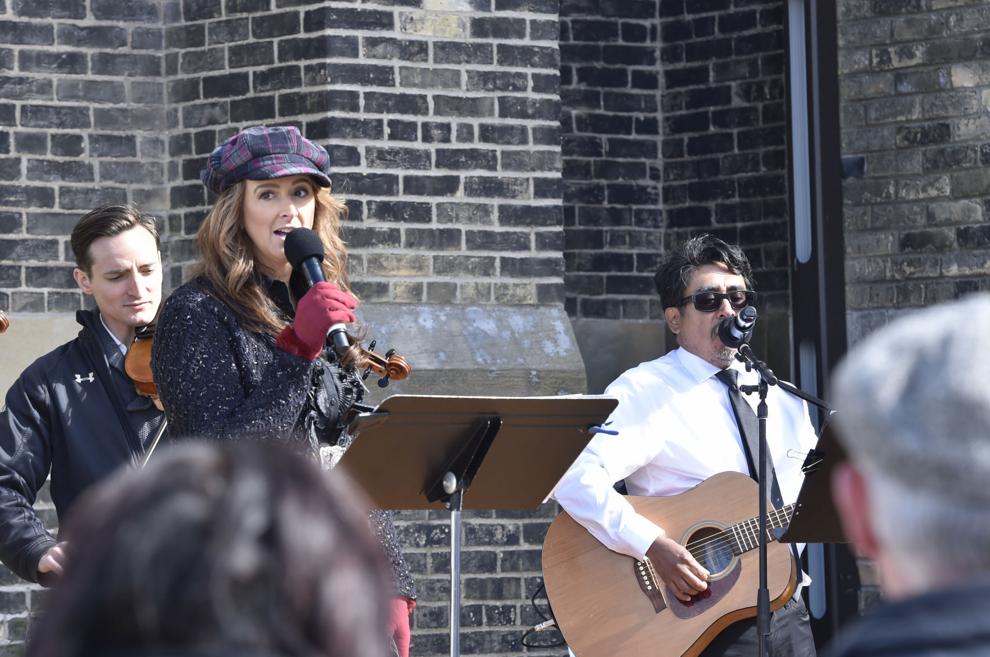 Organizers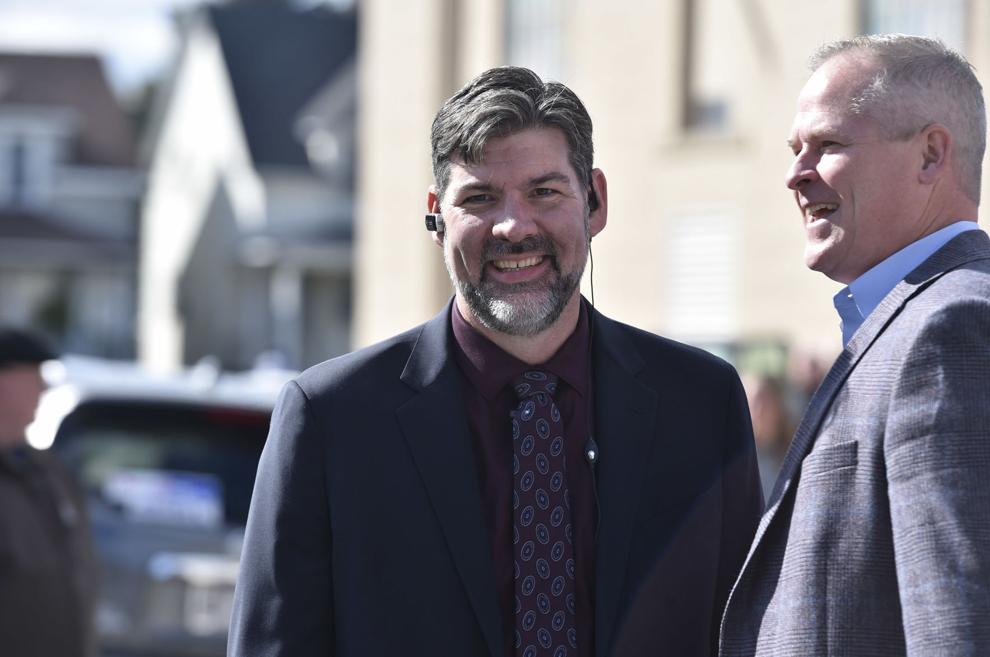 Crowd listens and sings along to worship music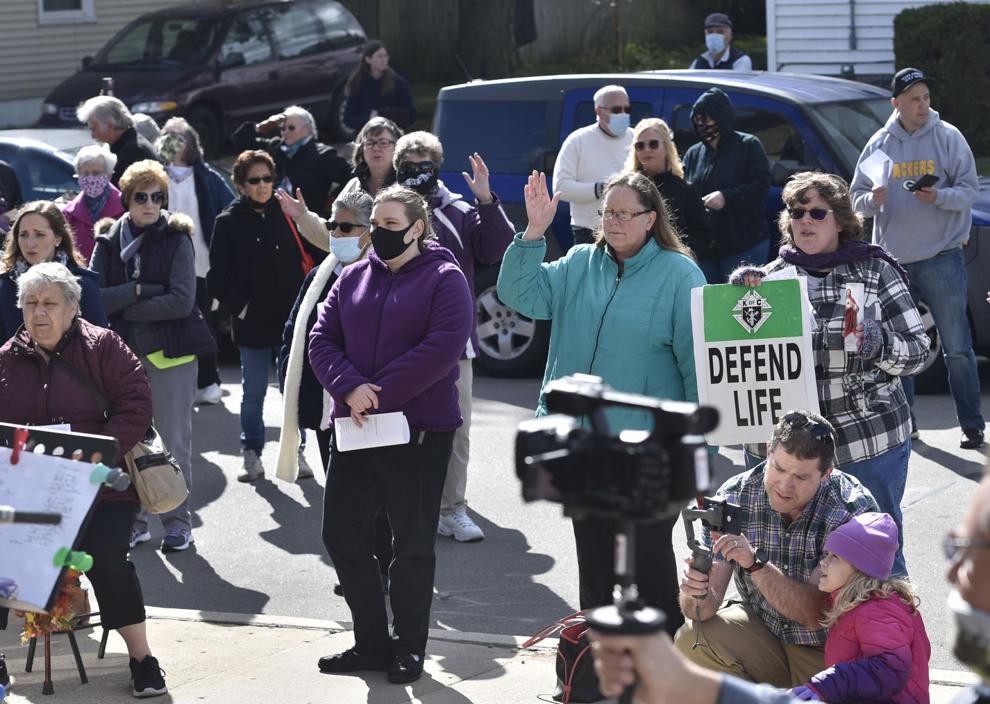 Holding a rosary and a sign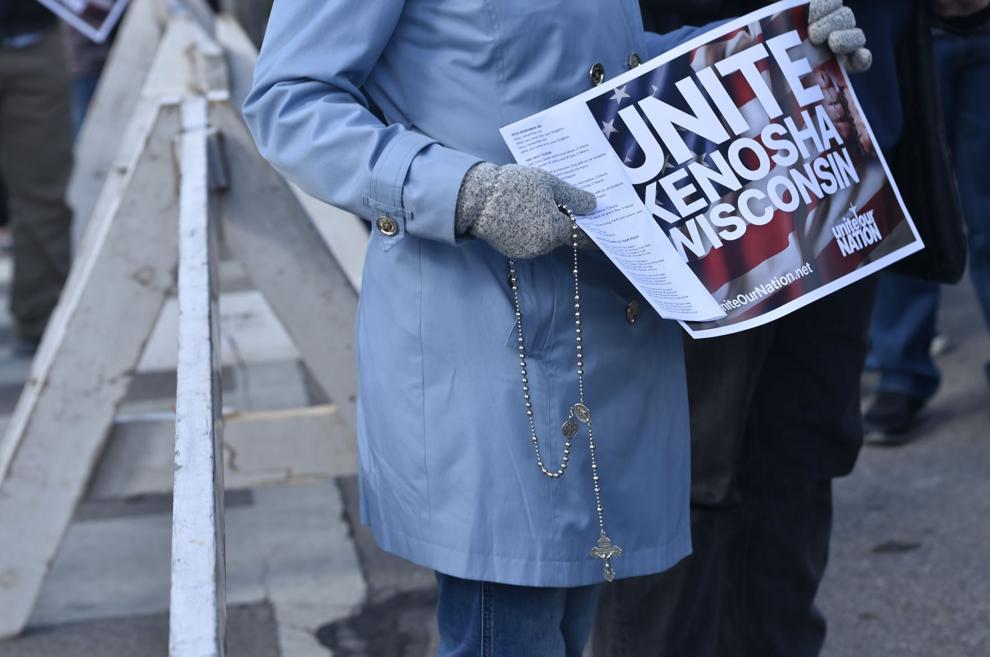 Archbishop Listecki waiting in the wings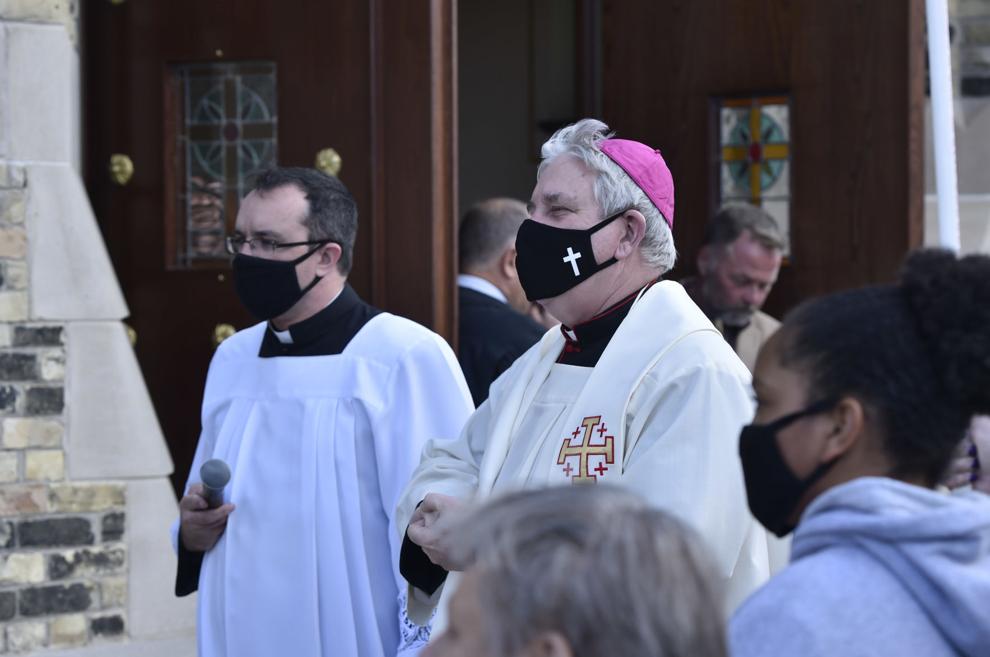 Listecki leads peaceful march as woman kneels and holds "St. Michael Protect Our Police" sign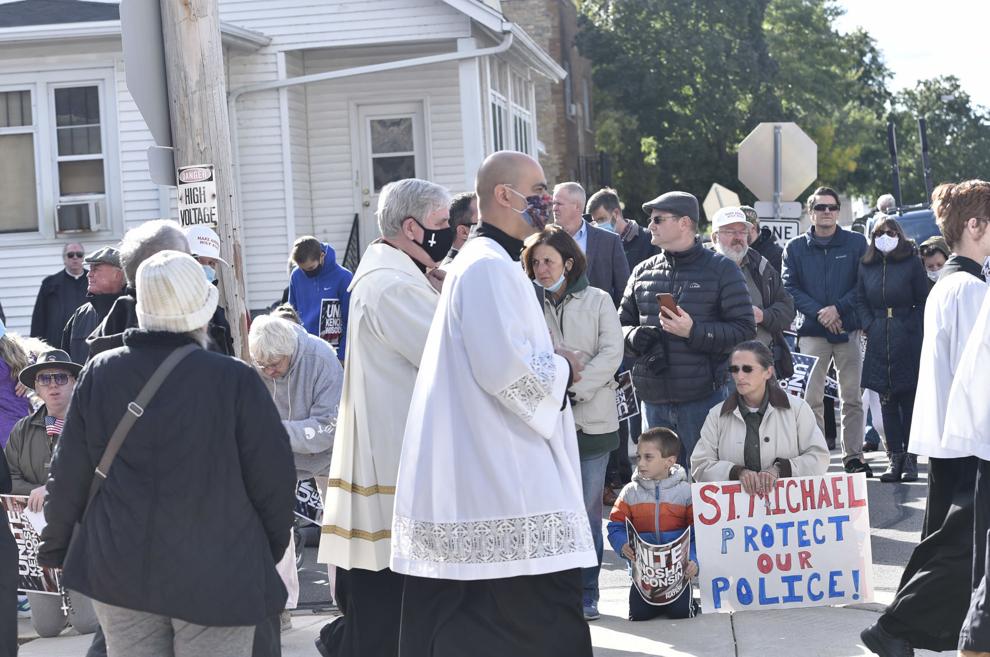 Incense fills the air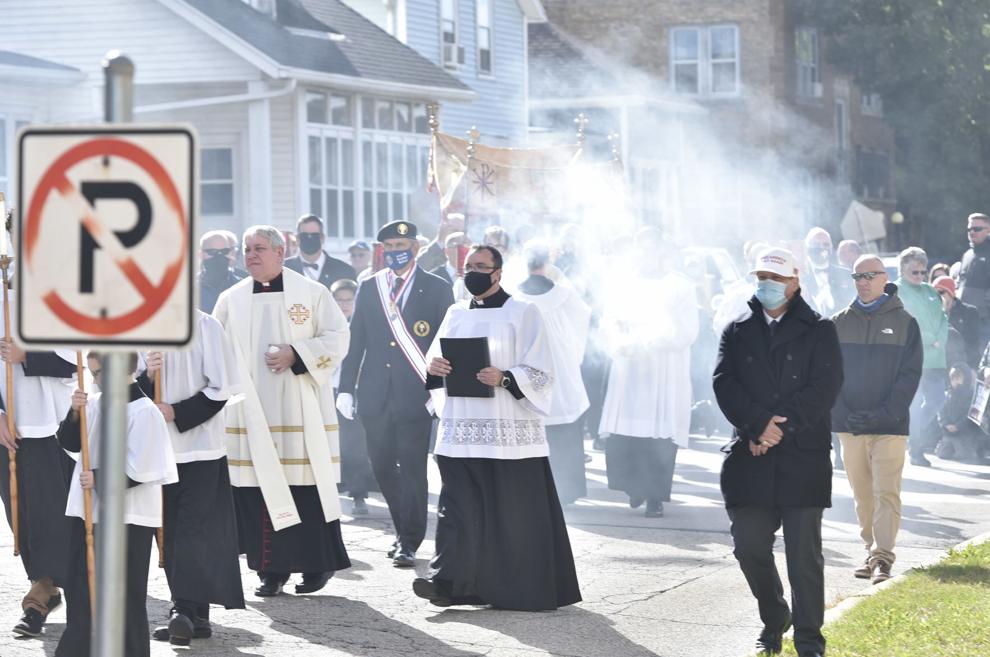 Listecki and other faithful march past scorched Car Source lot
Crowd fills streets in Downtown Kenosha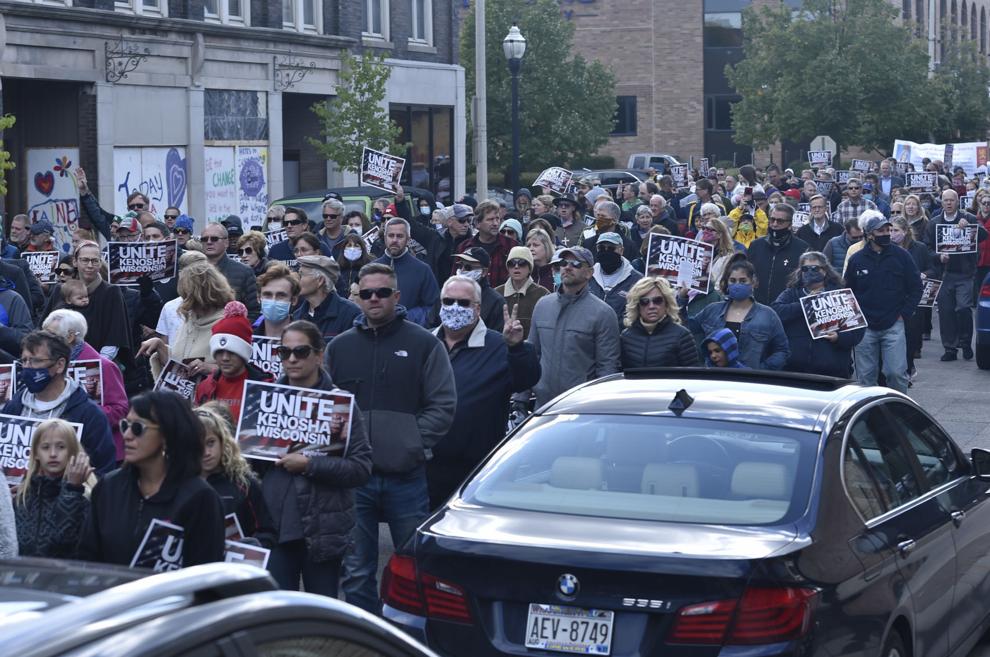 archbishop music.jpg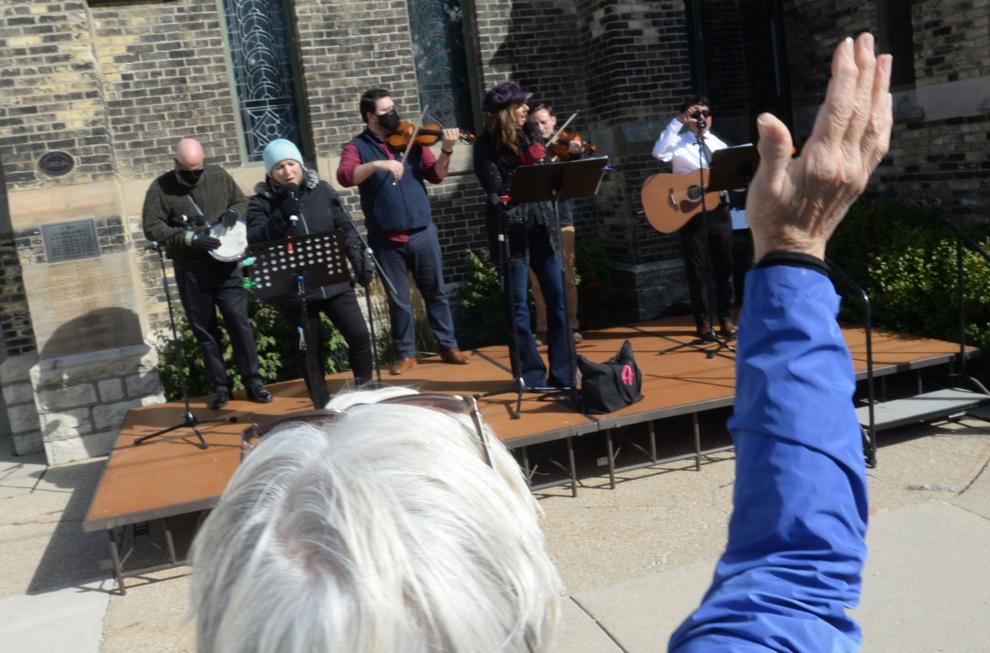 Archbishop and crowd