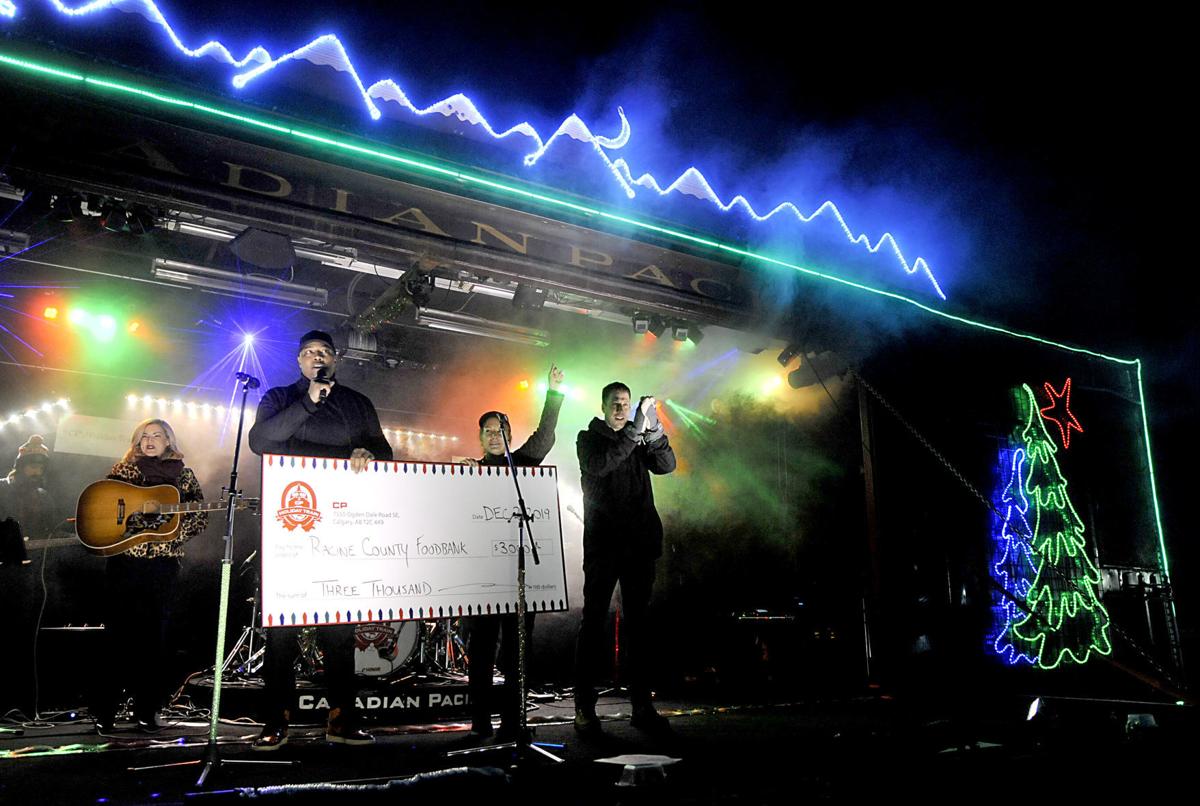 CALEDONIA — "I'm still 262," Caron Butler said with a laugh while chatting with a fan and sipping hot chocolate Monday night.
The Racine native and former NBA All-Star was in town for a couple hours on Monday after flying in from Los Angeles.
At 7 p.m. he boarded a bus loaded with more than a dozen local kids at the Dr. John Bryant Community Center, located on the Racine street recently renamed for Butler. They headed to Caledonia, where Butler accepted a $3,000 check on behalf of the Racine County Food Bank while standing on the Canadian Pacific Holiday Train.
Hours later, Butler was on another plane headed for the nation's capital; the retired 6-foot-7 forward is a television analyst for the Washington Wizards, one of his former teams.
It was an incredibly busy day. But Butler said: "I wouldn't have it any other way."
"This is what it's all about: community," he said, regarding bringing together people from the city and others from the more rural parts of his home county. "It's important for kids to experience things beyond their normal world … something beyond themselves."
You have free articles remaining.
It's moments like that that's kept Butler so beloved in his hometown, even since his pro basketball career ended in 2016. Even single nights (like a community event with a couple hundred people cheering on a train) can create "lifelong experiences and memories" for people, Butler said.
He repeated himself: "This is what it's all about."
While accepting the donation to the Racine County Food Bank, Butler told the hundreds of people gathered: "This is extremely special … I love you, and much love, man."