STURTEVANT — Sequels aren't rare in Hollywood these days. But to reach 22 movies in a series? That's an unprecedented feat.
"Avengers: Endgame," which premieres Thursday, April 24, will (sort of) cap off what 22 Marvel superhero films — in addition to numerous TV shows and comics — have been building up to since "Iron Man" kicked off the Marvel Cinematic Universe 11 years ago.
More than $18,600,000,000 in ticket revenue later, Marvel, now owned by Disney, will achieve a blockbuster climax this weekend when "Endgame" finally appears theaters.
With a movie event this big, movie theaters, including Marcus Renaissance Cinema in Sturtevant, have been preparing differently than they might otherwise for a premiere.
"This film is our No. 1 priority right now," said Julie Caan, a communications and media relations specialist with Marcus Theatres.
Over the last week, anyone who bought a ticket at Marcus Theatres is supposed to be asked by an employee, "Have you purchased your Avengers ticket yet?"
There's no "if" in that question: They're assuming that pretty much every theatergoer is going to see the movie, which some experts estimate will break the record for highest grossing opening weekend of a film.
The current record-holder? "Avengers: Infinity War." How much did that prequel make in less than four days? $640.5 million.
"This is a seismic box-office event," Paul Dergarabedian, senior media analyst for Comscore, told the Associated Press. "This is like the 100-year-flood of movies."
Assembling for the Avengers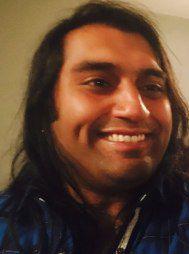 "I've been obsessing over this," Raj said, as he awaits the next installment in the series.
He didn't start collecting comic books until 2008, the same year that Marvel's "Iron Man" and DC Comics' "The Dark Knight" came out.
You have free articles remaining.
You're out of free articles
Sign in or create a FREE account to keep reading.
"The movies have really resonated with me," Raj said. "But Marvel, they're on the cutting edge of everything 'superhero' right now."
On a theater level, Marcus Theatres is doing more than just buying extra popcorn for this weekend.
"Preparation starts months and months in advance as we're forecasting for hiring needs. In the summer months, we really staff up," Caan said.
With films on the scale of "Endgame," Caan said that Marcus has a "high-volume playbook" that gets rolled out, which involves stocking more concessions and having "round-the-clock" cleaning crews ready to sweep theaters for showings.
At the Marcus Renaissance Cinema in Sturtevant, there will be showings this weekend as early as 1:45 a.m. and 7:40 a.m. on Friday. And some theaters are expecting to be open 24 hours a day.
"It looks like the demand is going to outstrip the supply but theaters are doing their best to keep up with that," Dergarabedian said. "Look, there's only 24 hours in a day and it's a 3-hour-and-one-minute movie."
For spoiler-averse fans, these options allow just about anyone to see the movie, despite their work schedules.
Caan said that there will be more than a thousand "Endgame" showings at Marcus Theatres in the Milwaukee area this weekend. James Orth, the manager at the Marcus Renaissance Cinema in Sturtevant, said that if they sell out enough showings, his staff might have to get ready for 24-hour showtimes.
As motivation to keep staff energetic throughout the busy weekend, Orth said that Marcus is offering them special contests and providing food for long shifts. On the flip side, superhero-themed drinks and snacks are available for purchase, as Marcus banks on fans' love for the characters.
STURTEVANT — The new, eagerly awaited "Star Wars: The Force Awakens" doesn't officially open until today, Dec. 18.
"What sparked my interested is, and this is going to make me sound silly, but I try to live my life like a superhero," Raj said. "They inspire you."
The advantage for movie theaters is that they don't have much to do much in terms of marketing. Disney and Marvel's promotions — the films' trailers alone have surpassed 115 million views on YouTube — and fans' fanaticism have generated enough of a buzz.
On Instagram alone, the hashtag #avengersendgame has been used more than 1.25 million times — and the movie isn't even out yet.
"This film is our No. 1 priority right now." Julie Caan, Marcus Theatres communications and media relations specialist